So, you are a student and planning to join the internship program at one of your favorite firms but you don't have a resume? Or you do have one but you want to upgrade it so that you can get selected instantly? Well then, you have come to the right place. In our today's blog, we will share really important points to keep in mind while creating a resume but in addition to that, you'll also get to download a free resume template.
It doesn't matter if you have any prior experience or not, we have worked on an excellent resume template for all of you guys. Follow the below mentioned tips to make a kick-ass internship resume:
Your resume should be short and creative. One page is good to go as recruiters only spend around 2 to 3 minutes for going through a single resume.
Mention the roles you are confident that you will be able to perform.
It's your choice to put up your picture on the resume. Make sure that the picture isn't a casual one.
Always write in first person. Try avoiding pronouns as much as you can.
Be specific about your education.
Don't forget to mention your skills, awards as well as certifications – as these will help you stand out from the crowd.
While mentioning the interests do not mention things like you like to eat a lot or you enjoy playing games etc. Keep the tone highly professional.
There is absolutely no need to specify references. If a recruiter wants you to share some, they will make a request for them.
50+ Awesome > Free Resume Templates
That's all for today! We hope that you will find the resume tips helpful. So, what are you waiting for? Start working on your resume right now and apply for the internship program. Oh, and won't it be great to share the blog with your class fellows? Do so and help them create appealing resumes for themselves. We wish you all the best for the new beginnings!
Free Resume Template for Internship Student with No Experience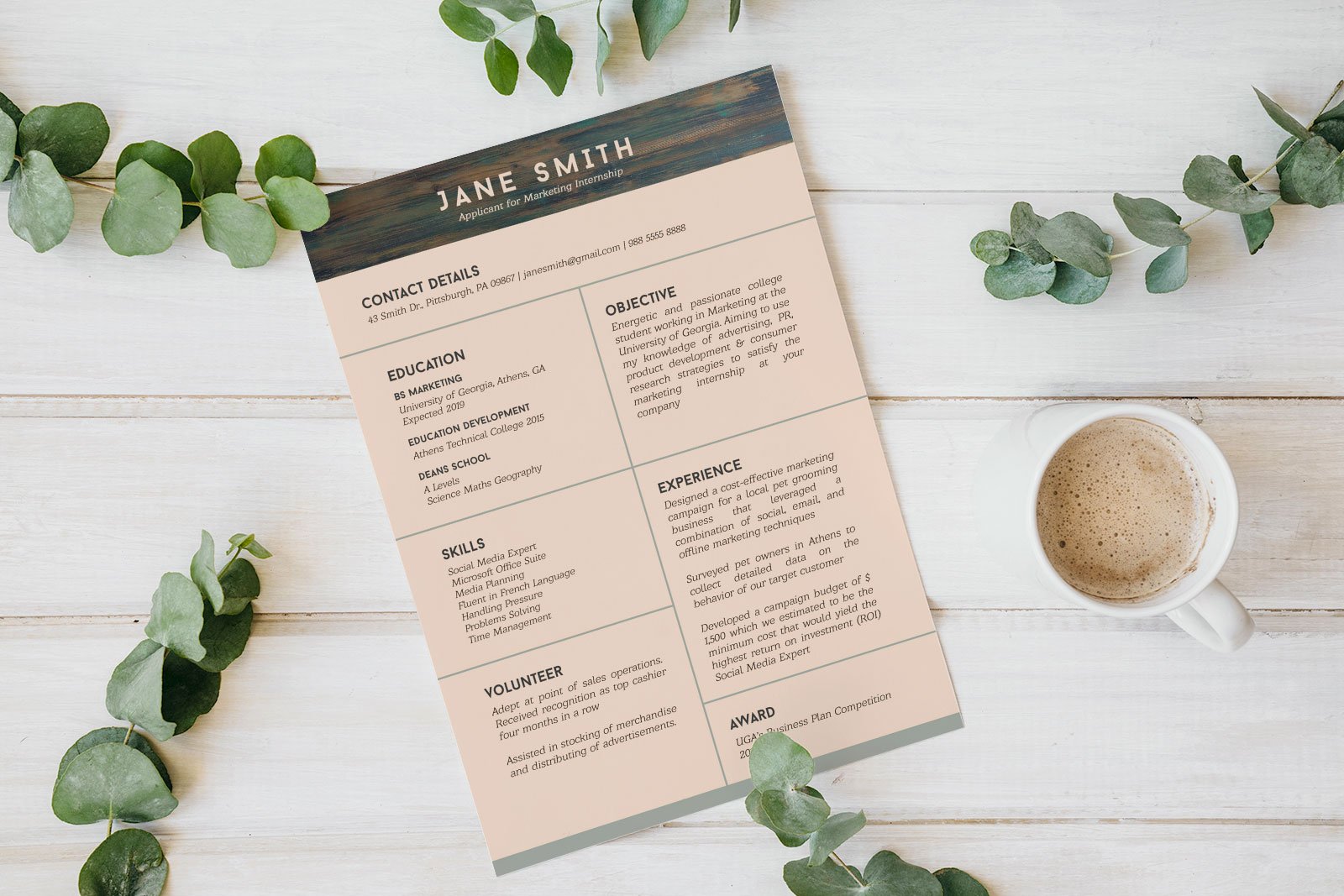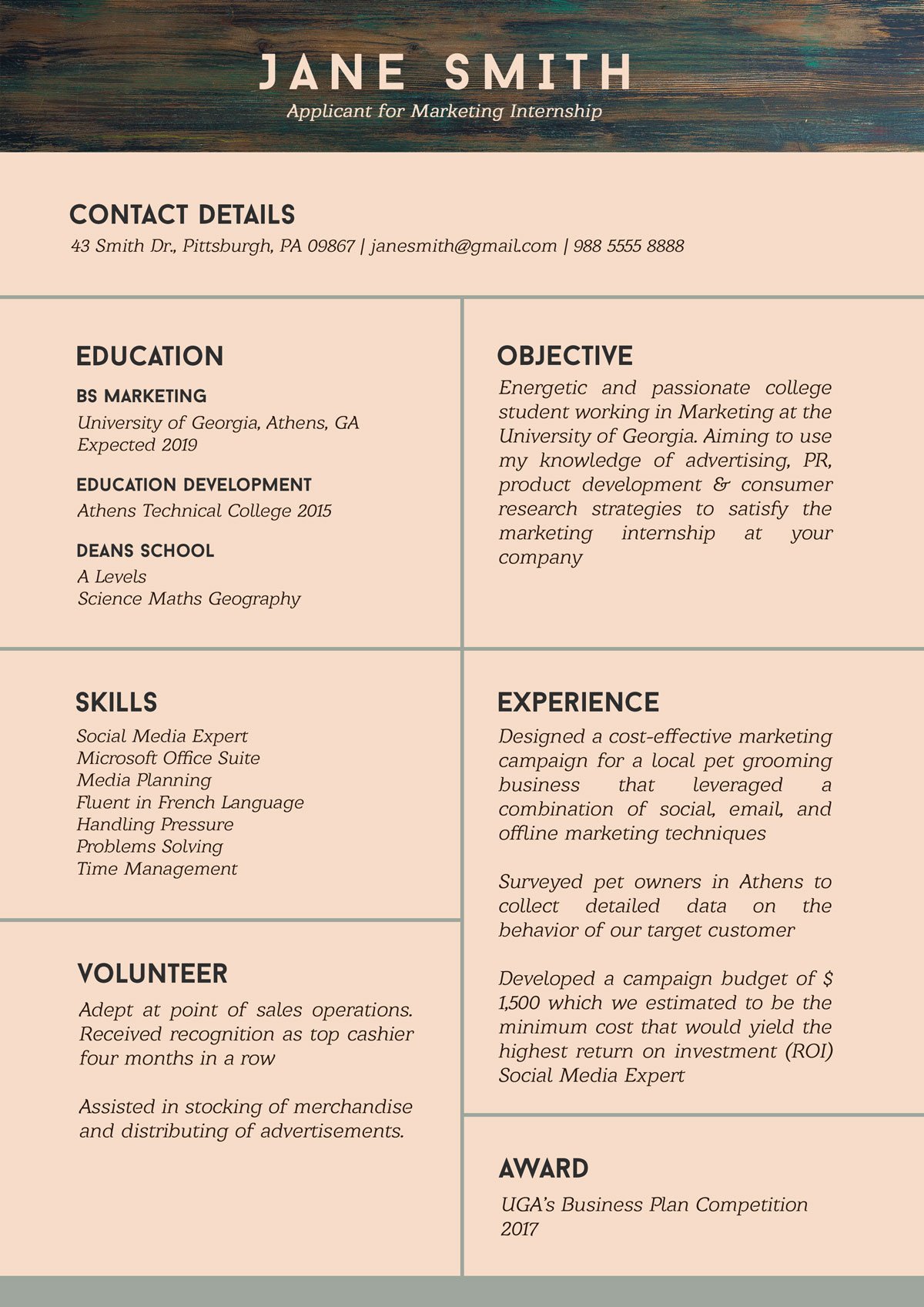 Format: PSD (editable file)
License: This free curriculum vitae is for personal use only (linkback if sharing online)
Font: Baron Neue & Barkentina Test
Designed by Zee Que | Designbolts.com
Download Resume Template
More Resume Templates for Free: