Hi there guys! We hope that the world of graphic design is treating you well. In our today's article, we would like to talk about different types of banners. It doesn't matter if you are working in the digital advertising company or if you are new to the field of advertising, it is important to know the basics of marketing materials and understand that they are still relevant.
Even though a lot has changed – and for good, in advertising and marketing. Many brands now market themselves either through digital platforms or they build 360 degree campaigns which cover both digital and mainstream outdoor and indoor media. This also means that the ratio of mainstream branding is low as compared to the ratio of digital signage.
Some popular types of banners are mentioned below:
1. Suspended / Hanging Banners:
These banners are considered to be an innovative step to market nicely among big crowds as they can ensure maximum impact and visibility. These type of banners work best at events like jewelry exhibitions, book sales, fashion shows, grocery stores, halls, shopping plaza etc. Suspended & hanging banners are displayed using rods or cables with some involvement of the ceiling.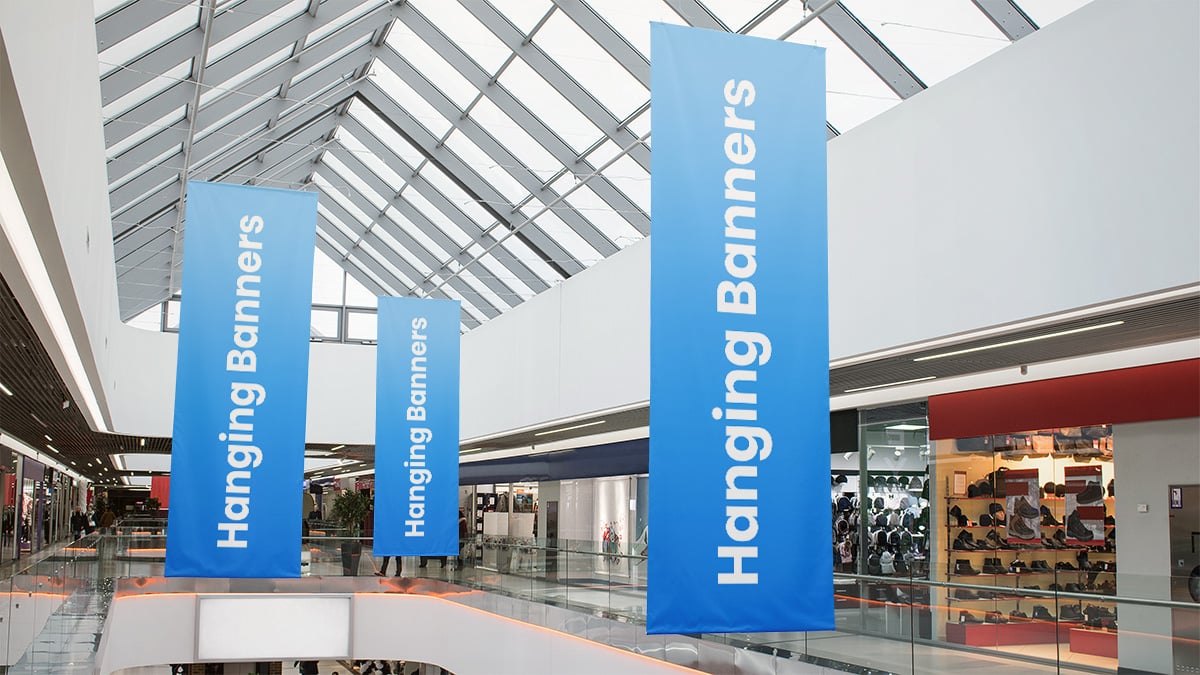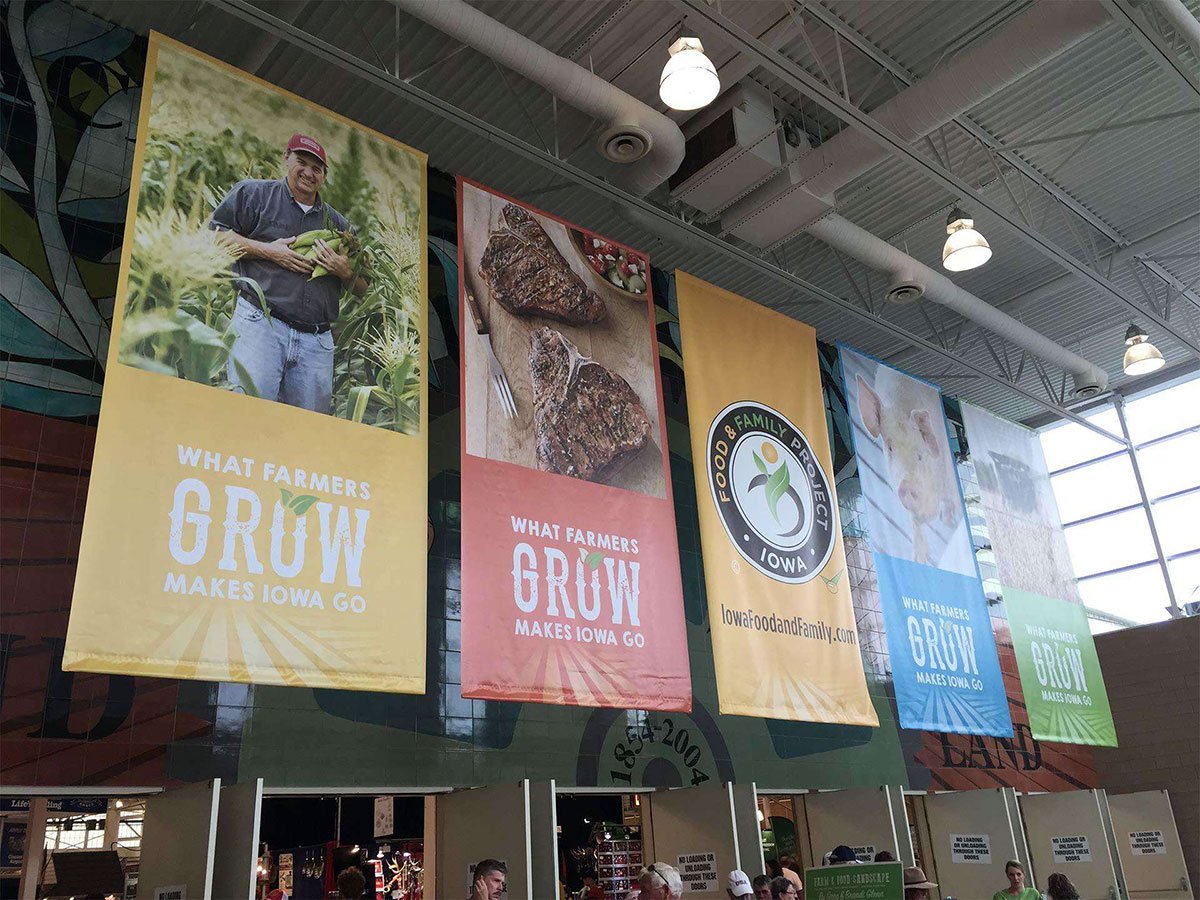 2. Pop-Up Booths & Display Banners:
Pop-up booths "pop up" literally. They are easy to assemble too. These type of booths are usually made of a piece of cloth and are placed at the back of an event / exhibition but serve the purpose of branding eventually in an effective manner.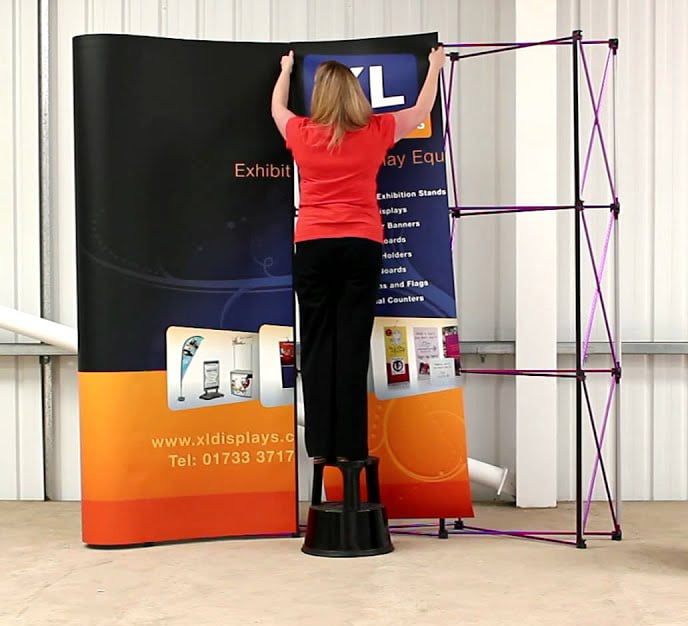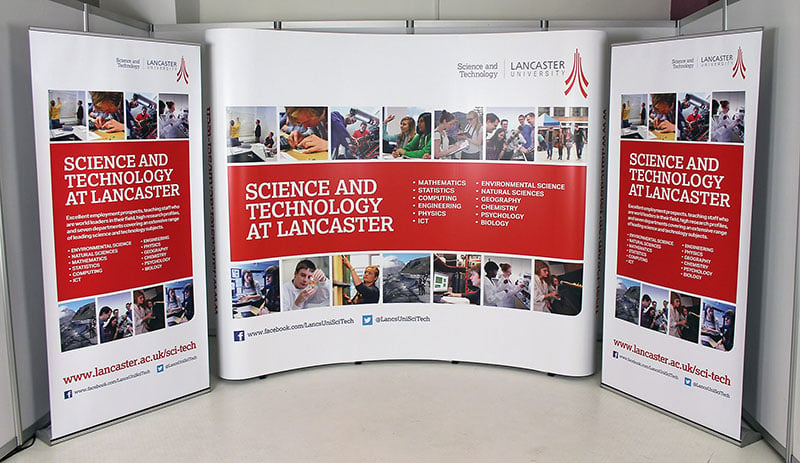 3. Pull-Up, Retractable & X-Stand Banners:
They have mostly known by three different names.
Roll-up Banner
Pull-up Banner
Stand-up Banner
Standing Banner
Pull-Up banners deliver the message more efficiently as they are placed in front of shops and exhibitions for walking customers as well as passersby. These banners are also easy to roll and you can take them to places without a hassle. If you want more affordable yet cheap option for indoor  then X-stand comes into being. 3rd image is an X-stand banner example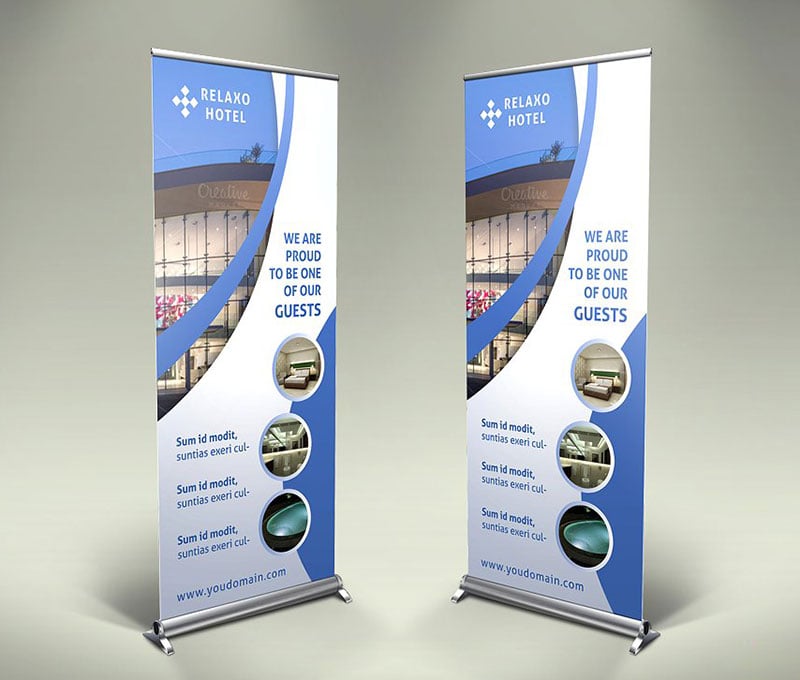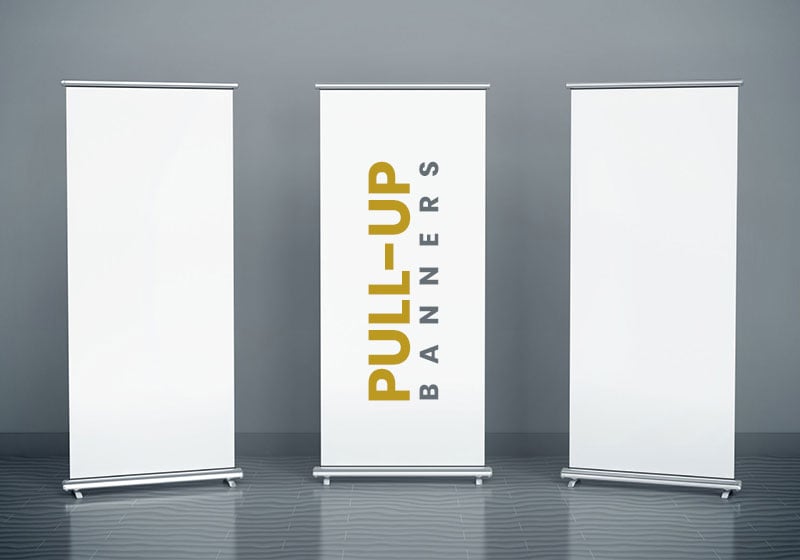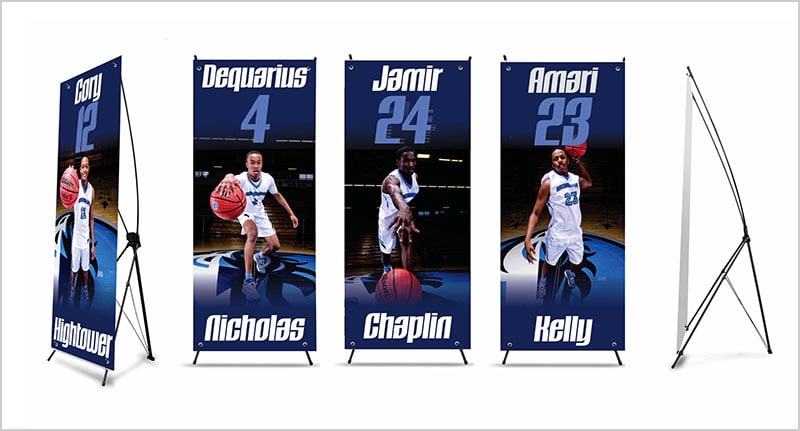 4. Vinyl (PVC) Banners:
Being made of vinyl (polyvinyl chloride), these banners can be used both indoors and outdoors. They are also tear resistant but can also be quite heavy and become an issue for transportation.
These are some of the banner types which you can incorporate for the marketing of your brand.
5. Mesh Banners:
Unlike PVC mesh banners allow the wind to blow through without lifting the banner. They are made of polyester material. The only drawback is see through as they have tiny holes inside their sheet. They are also called AirMesh.
6. Step and Repeat Banners:
You will find them on prize ceremony and they are mostly used as backdrop. Main purpose for step and repeat banners are displaying all sponsored brand logos and repeat them all through the backdrop. They have special stand mostly heavy steel structure and the banner is made of fabric.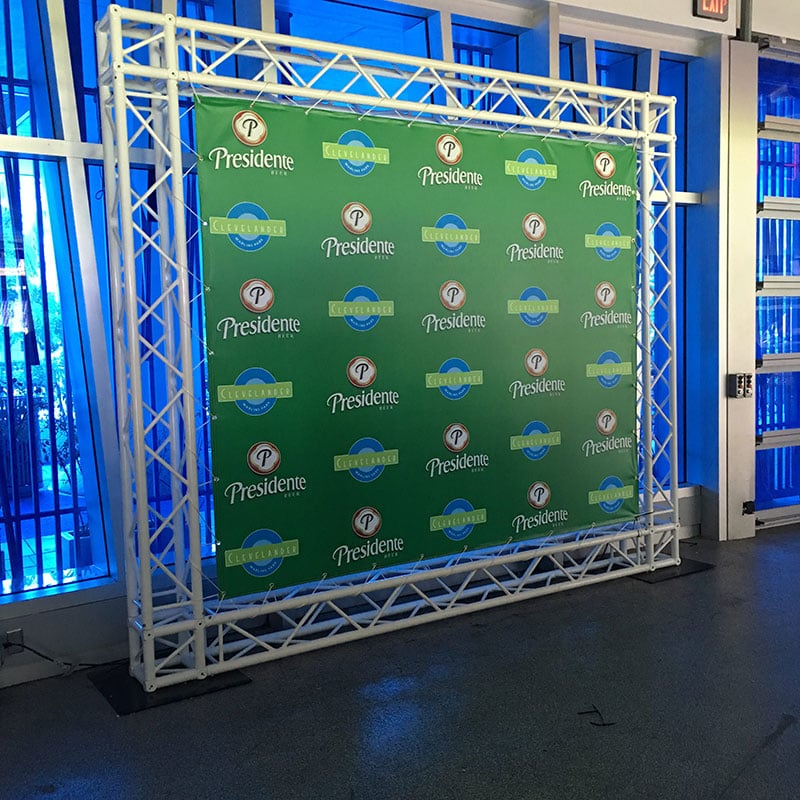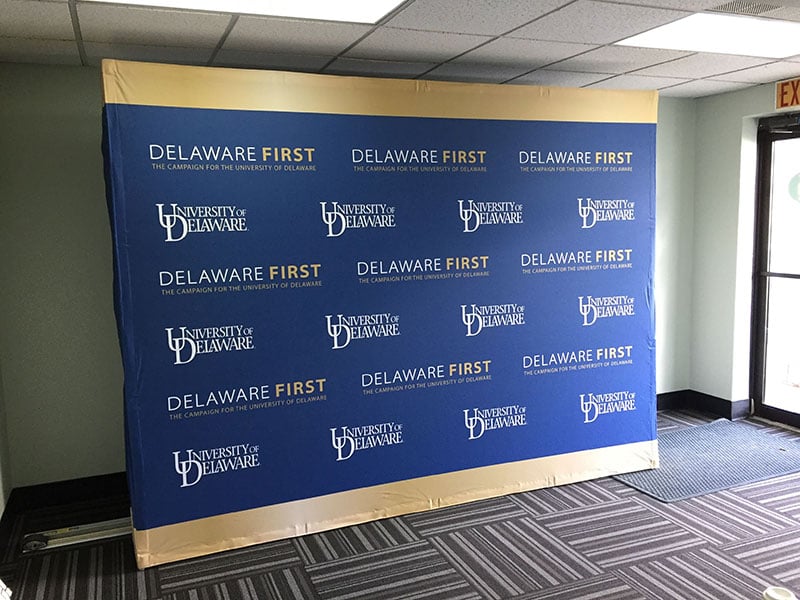 7. Pole Banners:
Pole banners are outdoor advertising street banners mounted on street light poles. They are also wall mounted vertically on hotels, cafe, street shops as well as buildings. They are mainly used for temporary purpose and they are very cheap in price. Some examples are given below:
I hope this banner post will be useful for you to select the material as well as the advertising option for your brand. There are several types of printing materials used and available in different qualities especially in vinyl, thickness is more important. So do check them out before going for any production or printing.
Recommended Articles: