Hi there guys! Whenever we get some time off of our work routine, we hang out with our friends to relax. And do you want to know what all of us talk about when we meet? We discuss our work lives with each other, no kidding! But the best part about such conversations is that we get to know the challenges of people who work as web / graphic designers. Two of our friends requested us to share design tips on YouTube banner and we had to do it.
In our today's blog, we will talk about YouTube banner size & share the design template for reference so you can easily insert design and upload on youtube without any hassle. In addition to that, we have also worked on a banner design template for you guys. The file is in PSD format and free to download. So, what is the ideal YouTube banner size? Google recommends 2560 x 1440 pixels – as this size helps the marketers know the focal point. This size only sounds huge but it isn't because YouTube wants your banner to look perfect on every screen.
MUST READ:
Now allow us to share YouTube banner design safe area tips:
Always design a banner keeping in mind the total size. Follow our guide on psd mockup and place all your images and text in between (2560 x 424 px yellow area). Rest area will be hidden on tablet, desktop and mobile devices but it will display on TV screen as well as few of ultra wide screen. So keep the psd and always follow the guide.
You want to have the best image up there on the banner so upload the maximum size for quality which is 2560 x 1440 px, don't forget that the banner is also way for branding. Give due space to your logo, image. channel name etc. while designing a banner.
Customize your channel by adding links. You can place 5 different links and they will display on the right bottom of the banner. So now there is no need to add more text to showcase your other social media channels / Icons.
Last but not the least, ensure that you are keeping your YouTube channel distinctive by adding nothing but unique, beautiful and credible designs to it. And we are sure our design template PSD file will help you achieve your banner goals in style.
Free YouTube Banner Size Mockup PSD 2019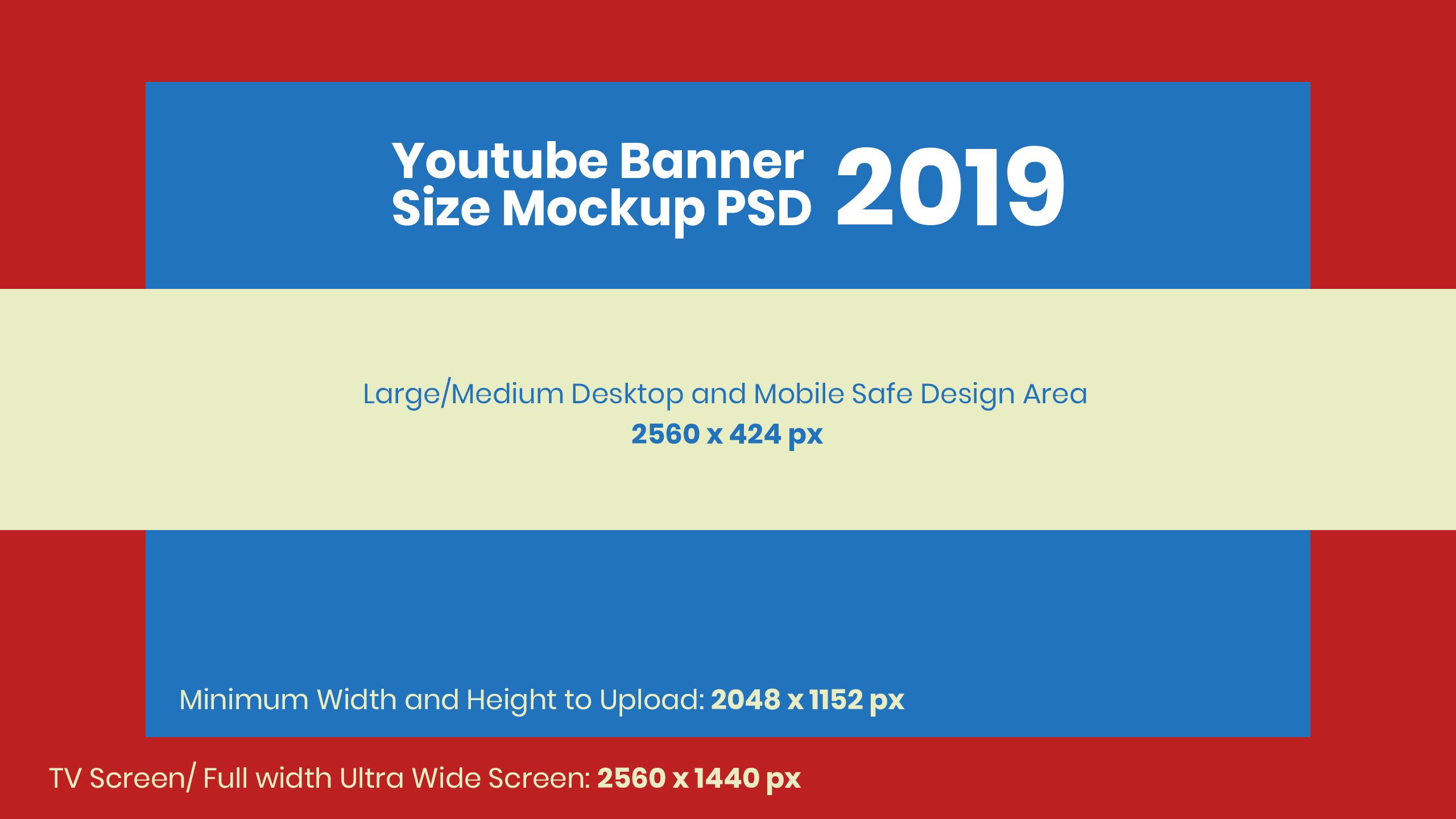 Available Format: Photoshop PSD
License: Free for personal and commercial usage
File Format: WinRAR
Mockup Resolution: 2560 x 1440 px
Free Youtube Banner Mockup 2019 is allowed to share online (A Must Linkback to this page)
Download Banner Mockup
Free YouTube Banner Design Template PSD For Reference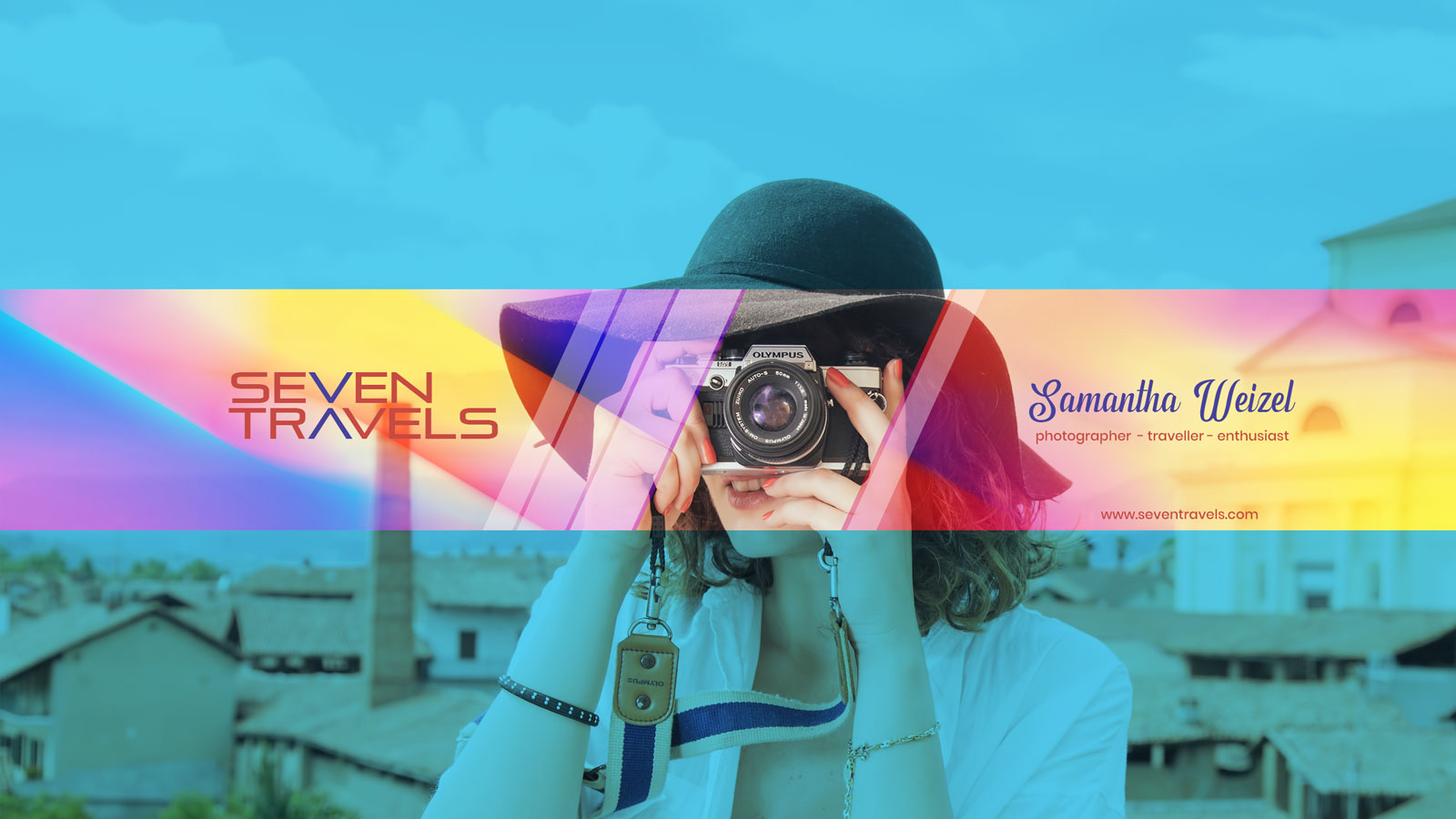 Download Banner Design
More Design templates you would love to download: