Hi guys! In our today's blog, we will share some interesting ads rolled out by McDonald's when they opened their first restaurant in Hanoi, Vietnam. Team McDonald's did it to stay build a cultural connection between them and the people of Hanoi. And if you ask us, we would like you all to know that they did a brilliant job. That's mainly because their marketing and creative agencies are super creative people and secondly because they chose the iconic landmarks of the city, used their iconic Mcfries for the ad campaign and voila!
The very first McDonald's restaurant is located in Hoan Kiem – also known as the heart of Hanoi. The landmarks which were chosen for the ad campaign 'Hanoi Landmarks' are:
Van Mieu Temple
One Pillar Pagoda
Joseph's Cathedral Church
The Huc Bridge
When the creative ads were made live on Facebook page and the results were determined, it was found out that 35K users of Facebook left 'Like' and 'Love' reacts on the social media posts. And around 1 million people engaged with the overall campaign. That's a good start if we are to talk about in numbers as per the Facebook engagement rates.
You will get to see all the artworks which were created for this brilliantly effective campaign in our blog as we have compiled the collection just for you guys. From these ads you can also take inspirations and work on the concepts and ideas for yourself or for your clients. So, if you are working on a brand which is planning to launch new stores or branches, help them create a campaign which will connect the brand and the audience directly. Such campaigns are loved by the locals as they feel special and inclined towards the brand at an emotional level.
We hope that you will find our blog interesting in terms of inspiring ideas. Don't forget to share it with your friends and colleagues too. And feel free to share your suggestions for our blog topics.
Hanoi Landmarks | A Creative Ad Campaign on McDonald's Fries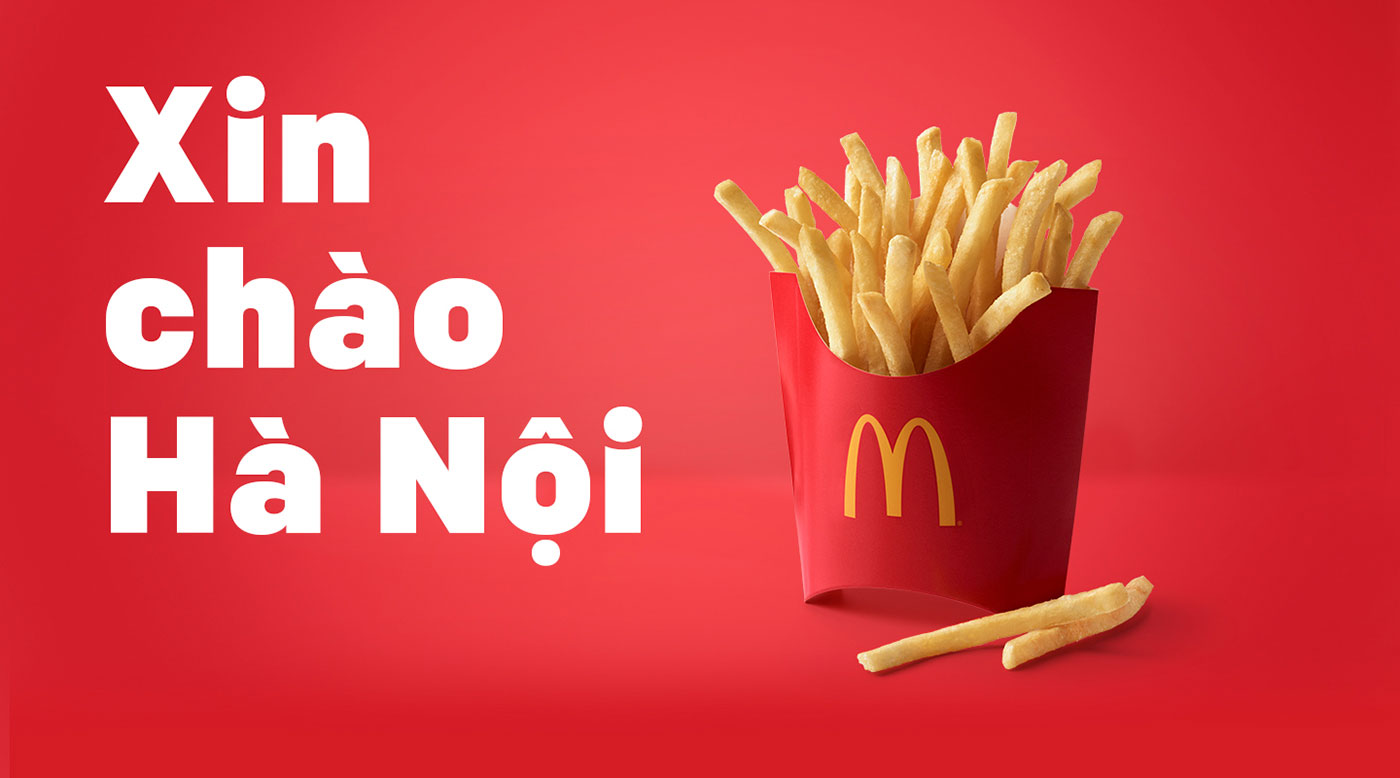 Press Ads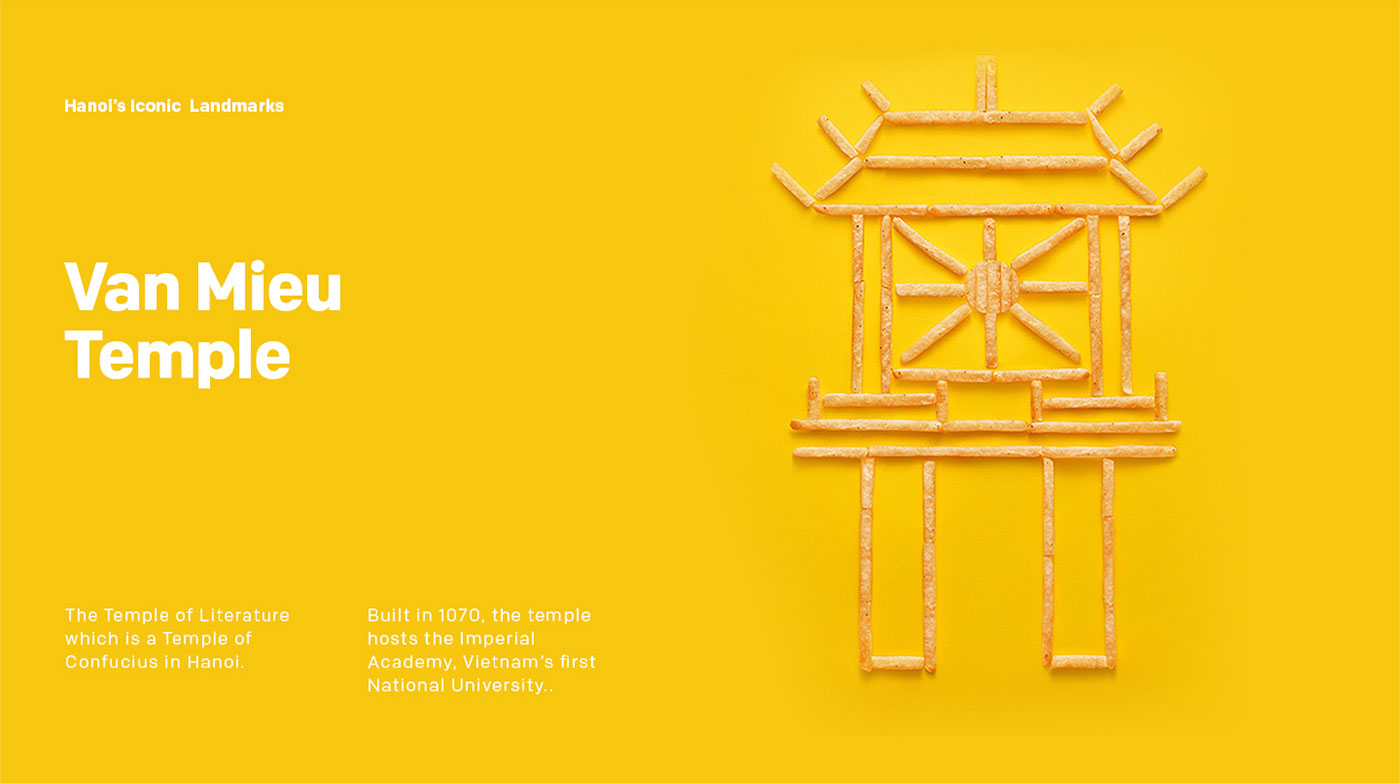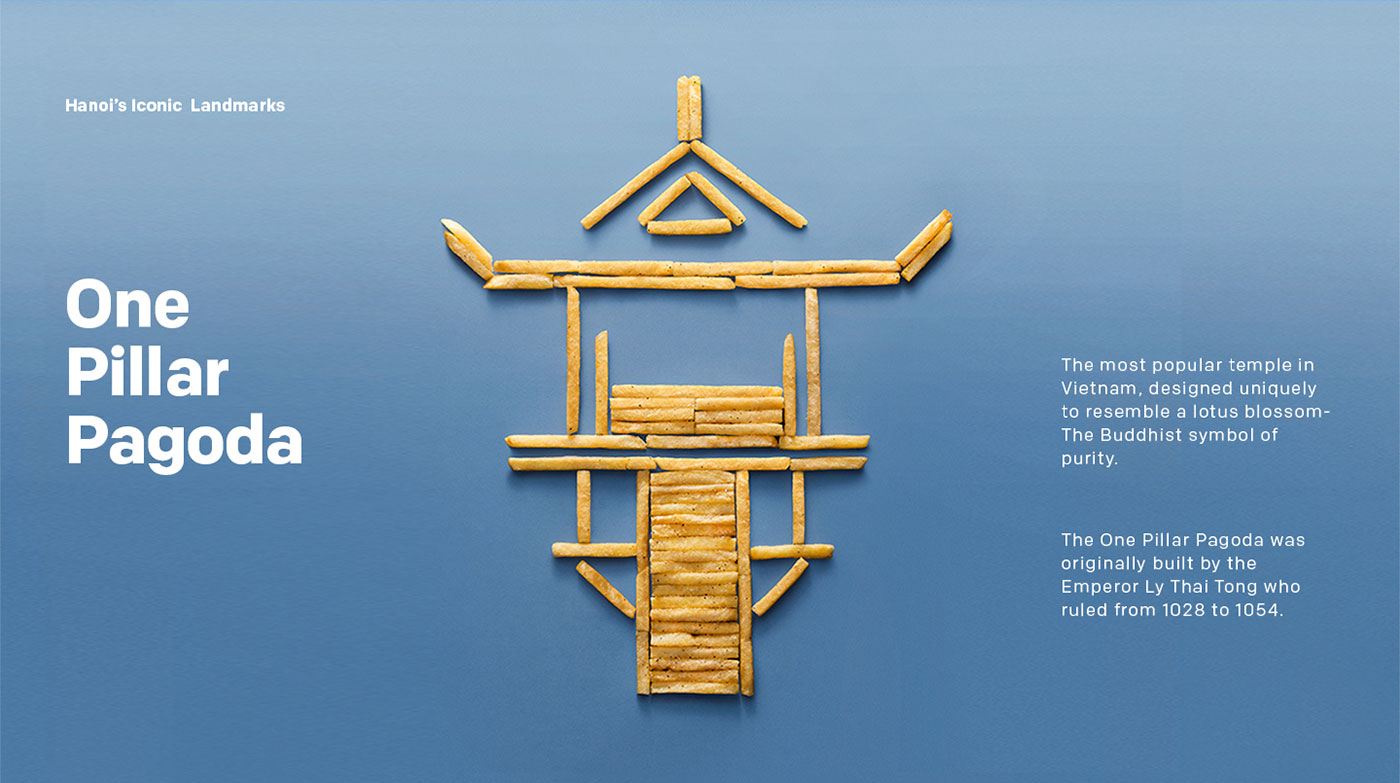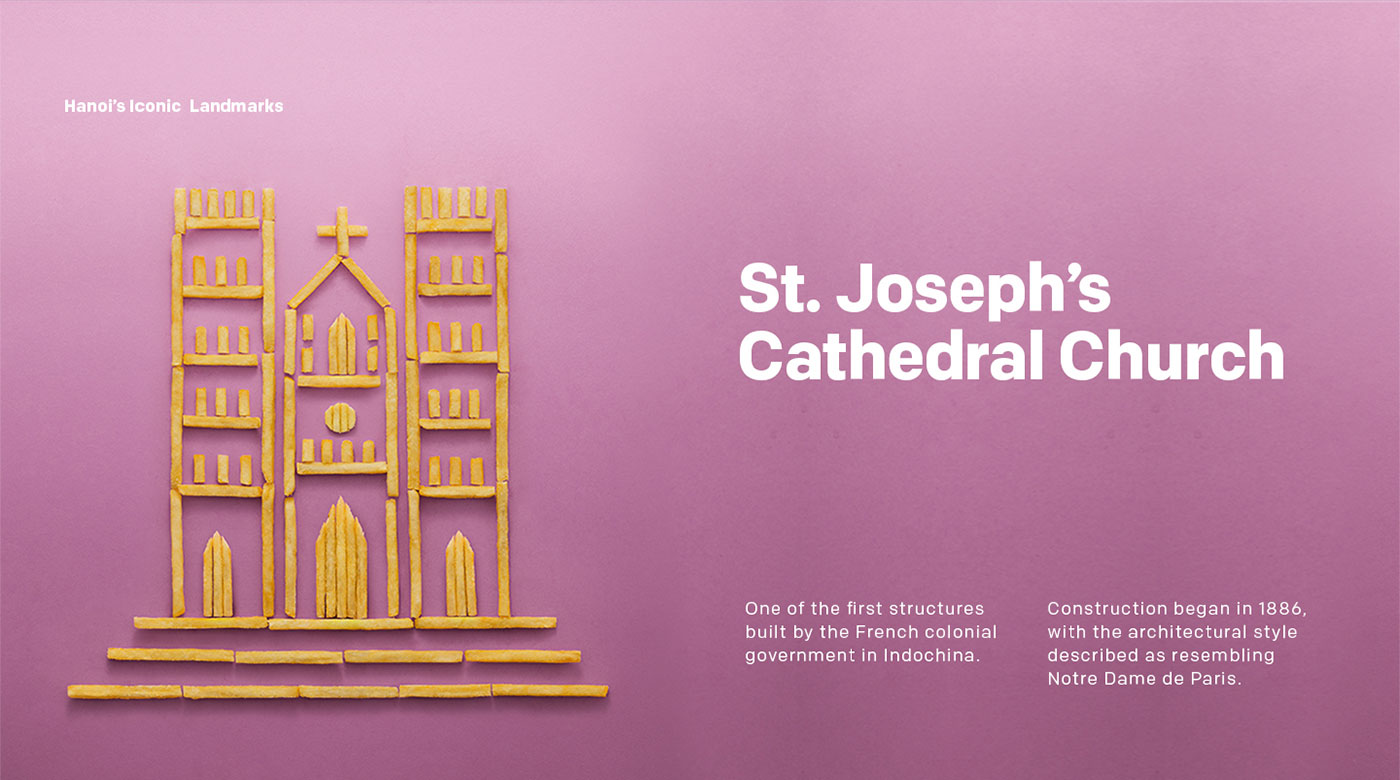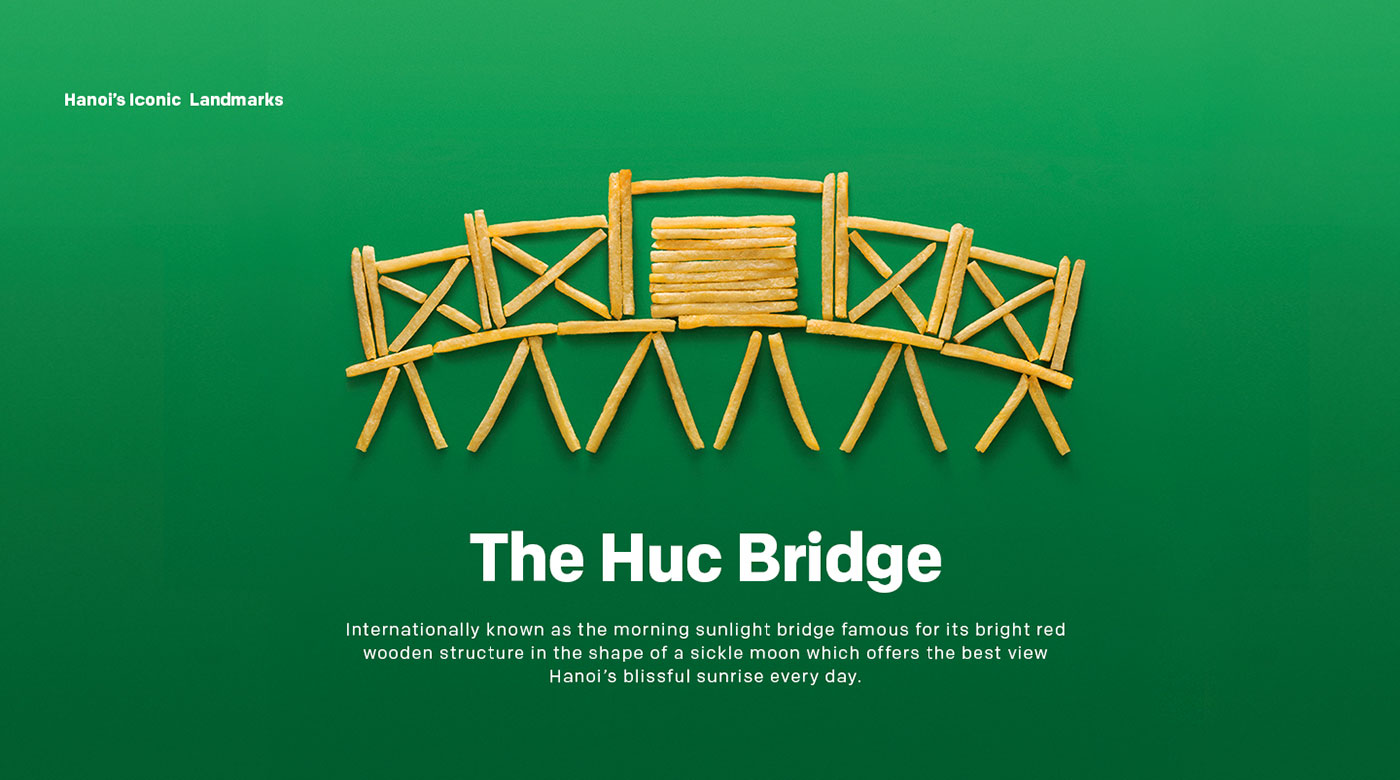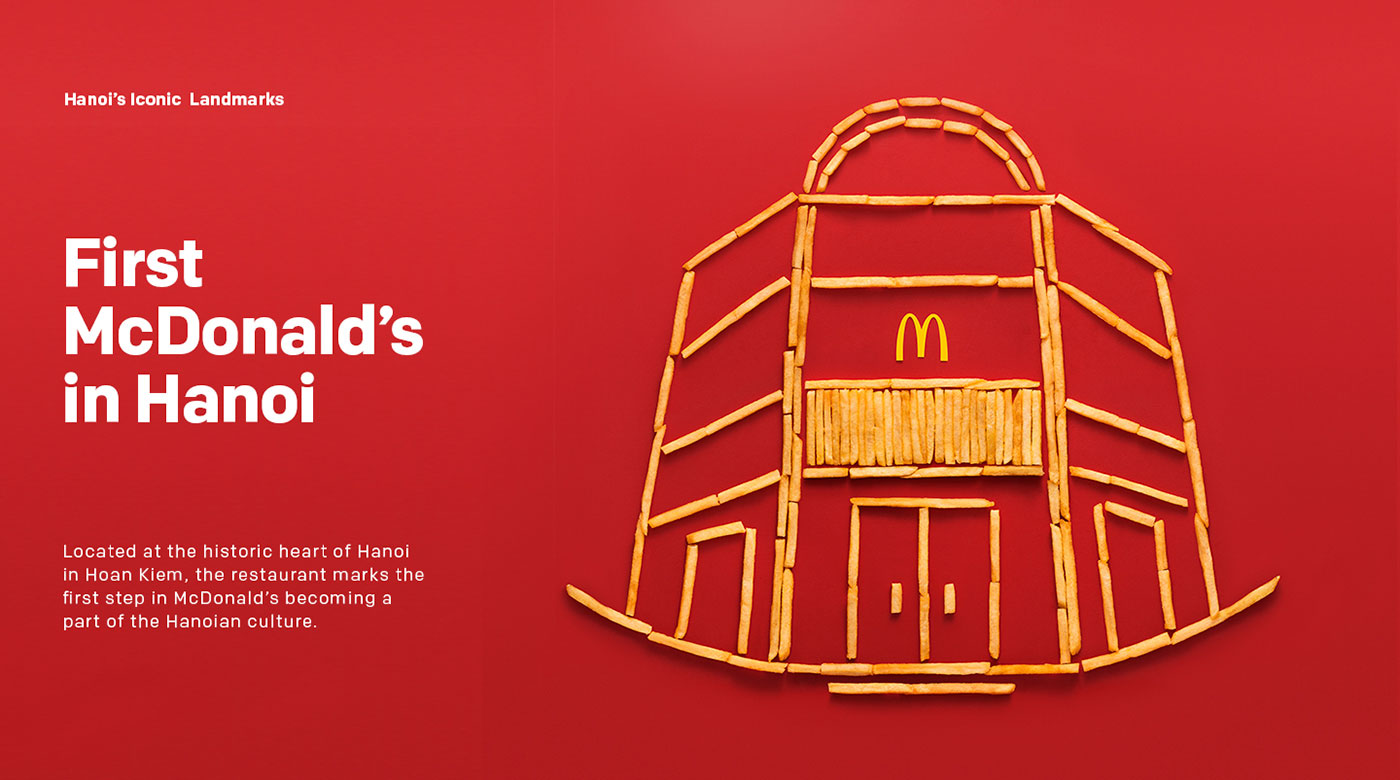 Building Billboard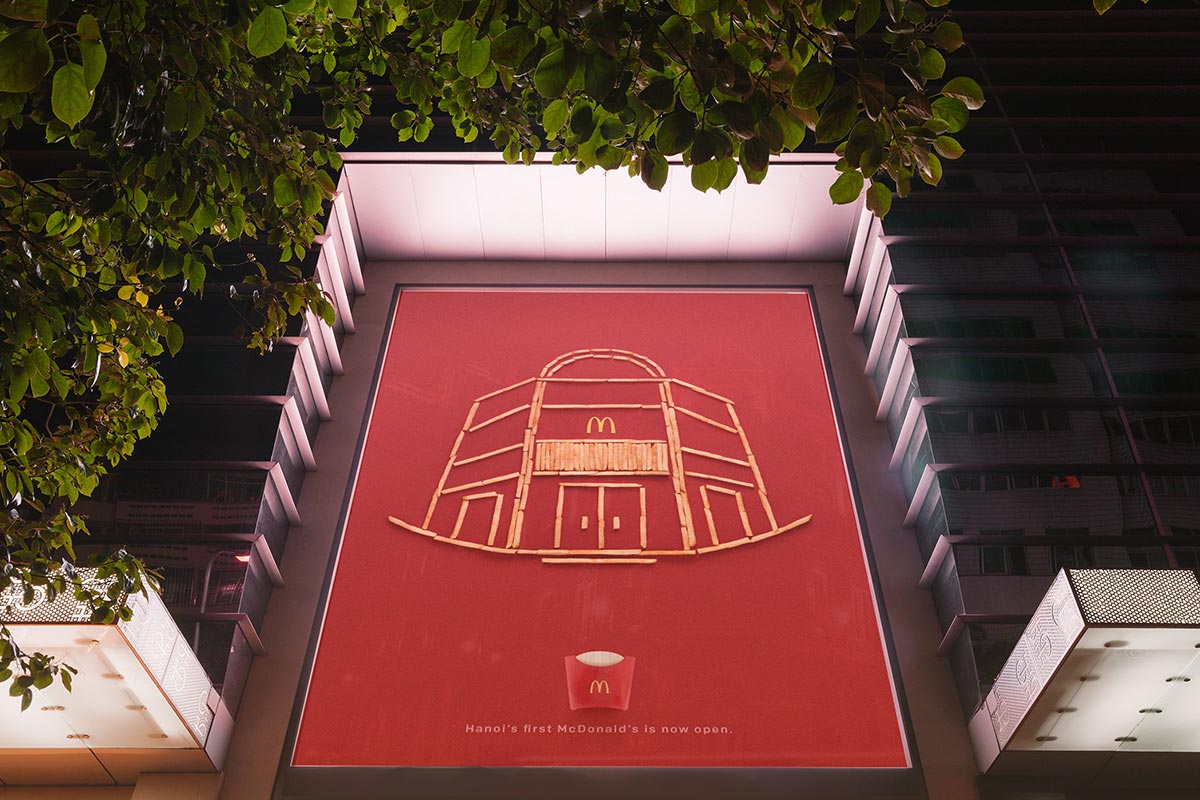 Poster Campaign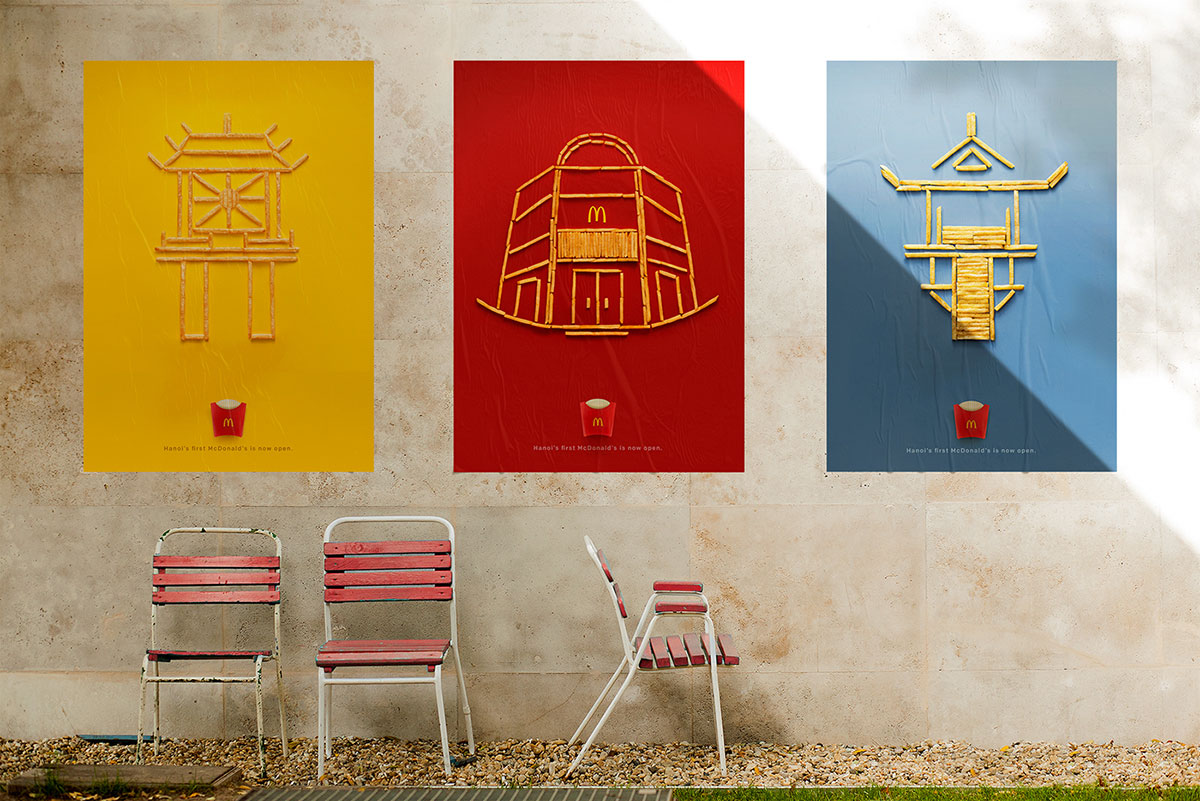 Bus Shelter Design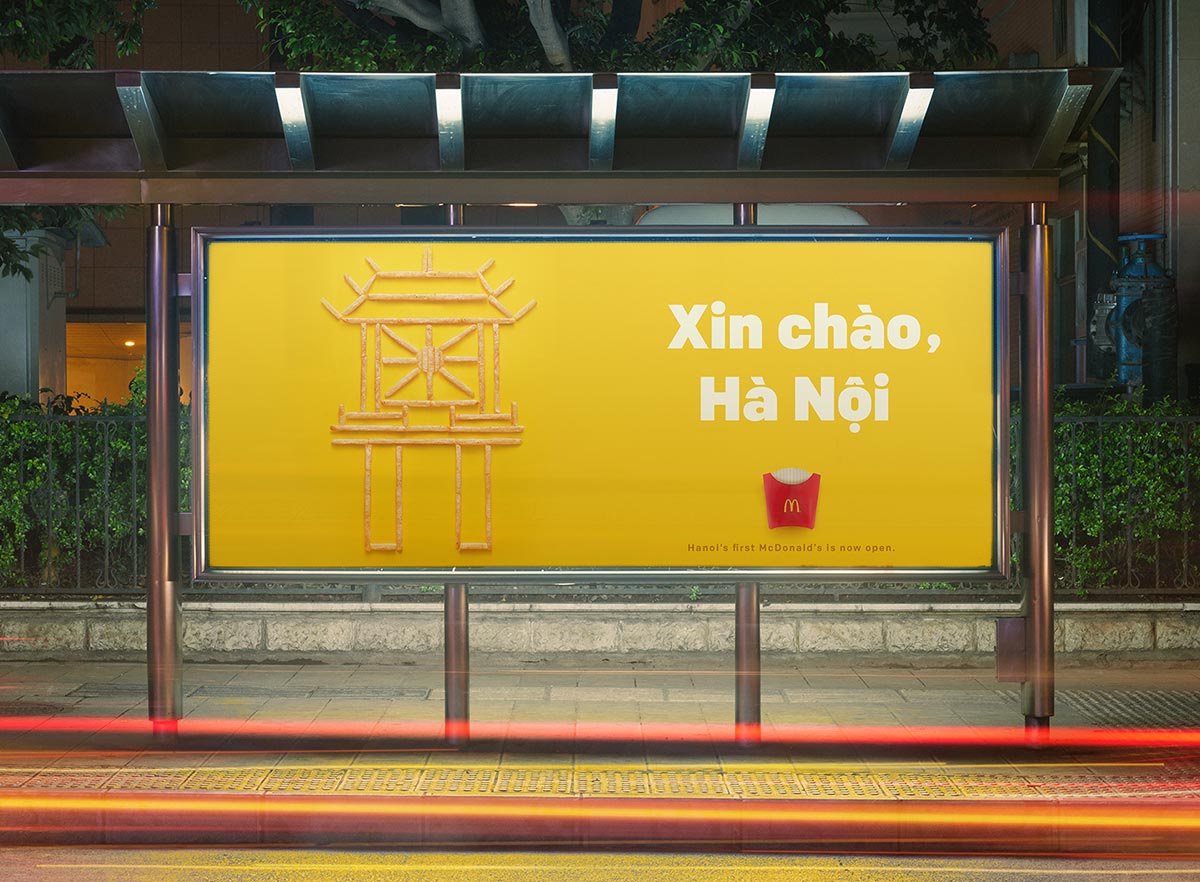 Street Billboard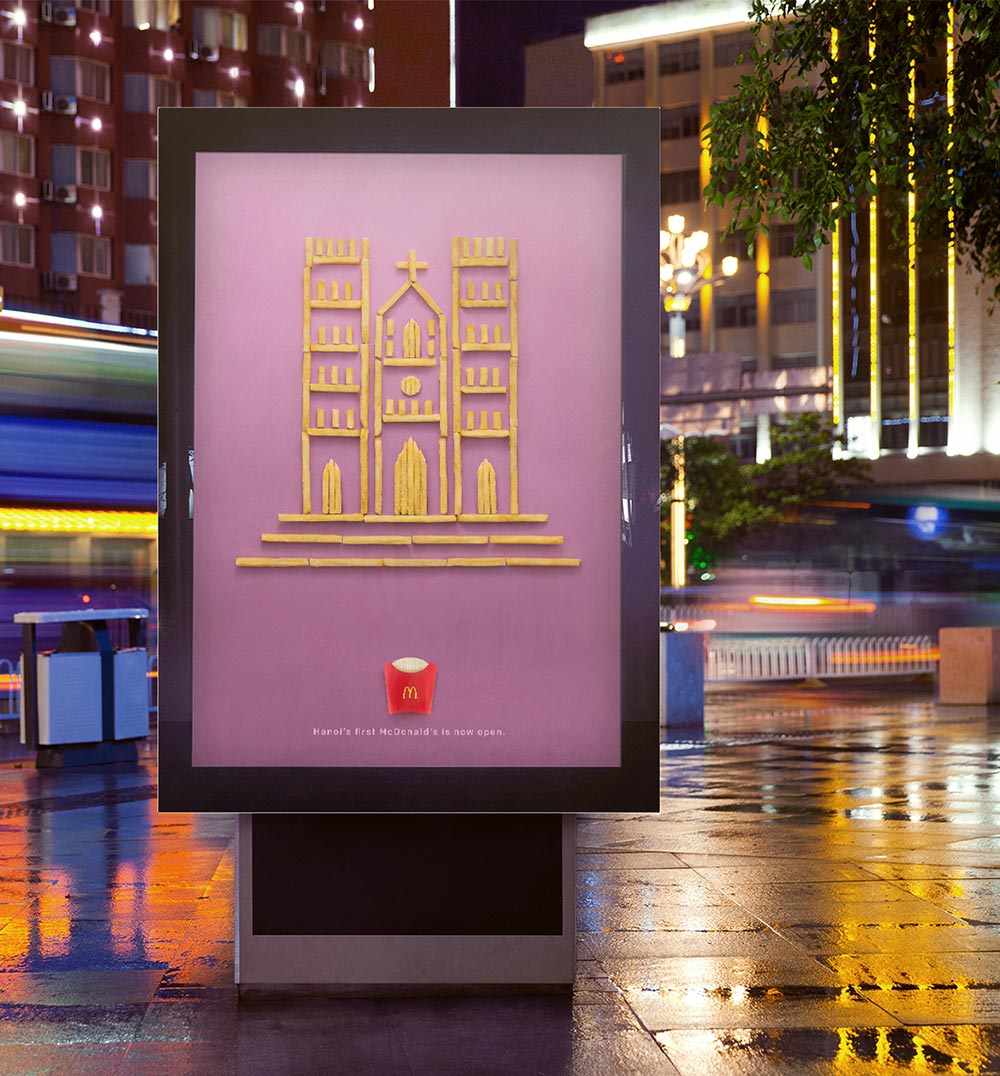 Street Pedestrian Billboard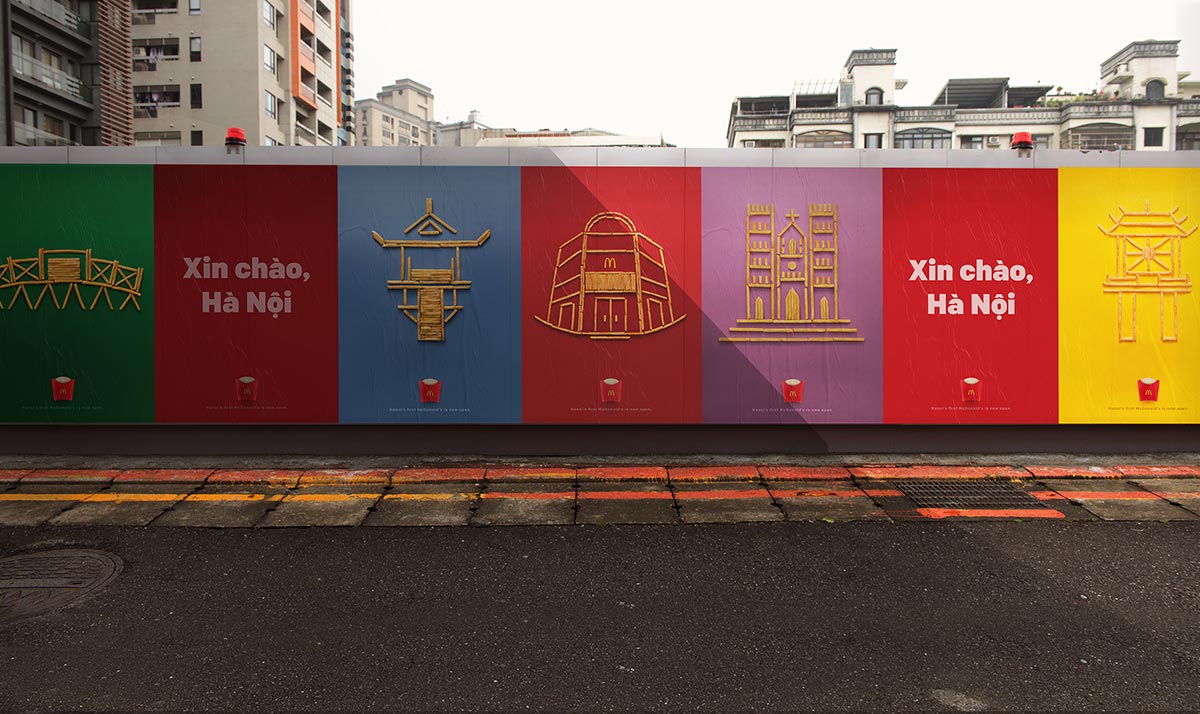 Social Media Campaign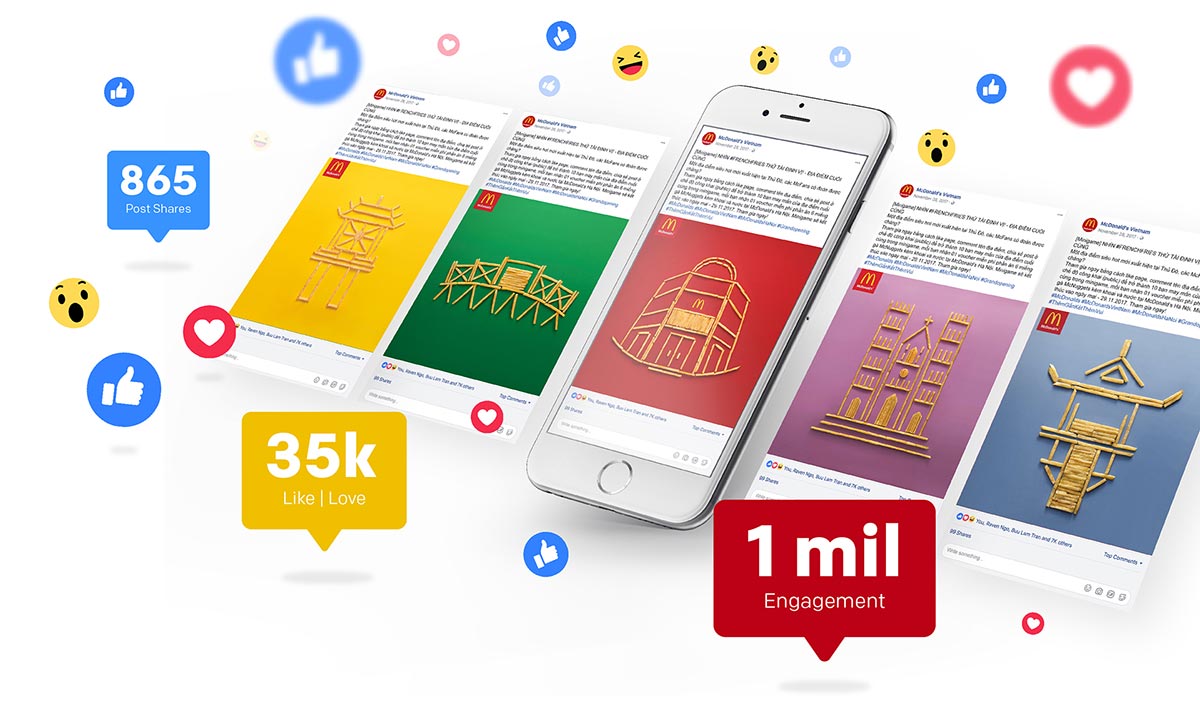 Draft Work for Campaign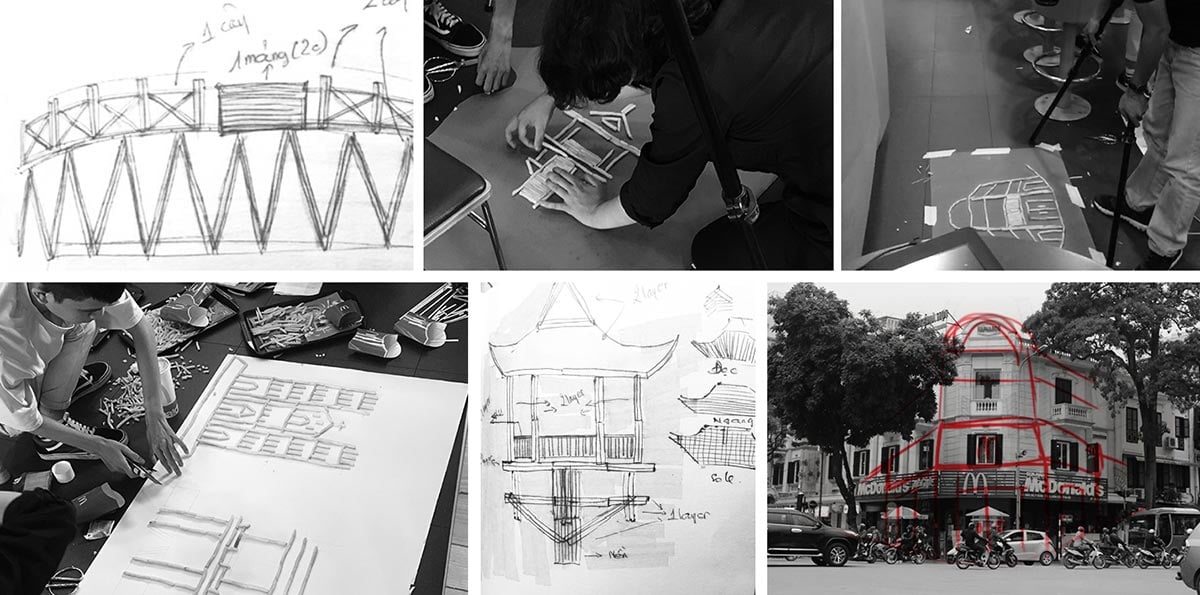 Credit: McDonald's Hanoi Landmarks
More Inspirational Articles to Check out: