Hey there guys! We hope that you are working on brilliant concepts and designing amazing art works. We wanted to do something different for our today's blog and here we are with another super cool artist's digital art. Today we will be sharing with you the work of Helen Morgun who has designed digital art paintings of Disney princesses as celebrities. It is a great way to spend time productively using imagination like this.
Helen is an illustrator who lives in Ukraine and has covered the following celebrities:
Rihanna as Tiana
Lucy Liu as Mulan
Margot Robbie as Elsa
Amanda Seyfried as Rapunzel
Blake Lively as Aurora
Emma Stone As Merida
Billie Eilish As Kida Nedakh
Mila Kunis As Esmeralda
Lily Collins As Snow White
Megan Fox As Megara
Selena Gomez As Moana
We are stunned to see the digital art of Helen and we would like to encourage all of you to do spend some time in watching YouTube or any other tutorials on digital art paintings and create something new and unique – which will set you apart from the regular routine work. It is also a great way to explore your inner artist and interests. Don't shy away from getting yourself skilled when it comes to Photoshop, editing and creating stuff that involves modern techniques and styles.
Allow us to share some easy to follow tips if you want to try your hands on some digital art paintings:
To save time but ensure that your work has the realistic impressions then use photo textures in your paintings. This will help you achieve your goal efficiently.
Using texture brushes is the best way to get a finished look every time.
Start painting with natural color palettes first and then move to more mature colors and textures.
That's all folks! We hope this blog will help you with the basics of digital art paintings. Go through the paintings which we have gathered for you, feel free to get inspired and share the blog with your friends and colleagues!
More Illustrations of Artist: Instagram
Digital Art of Disney Princesses as Celebrities
1. Amber Heard As Alice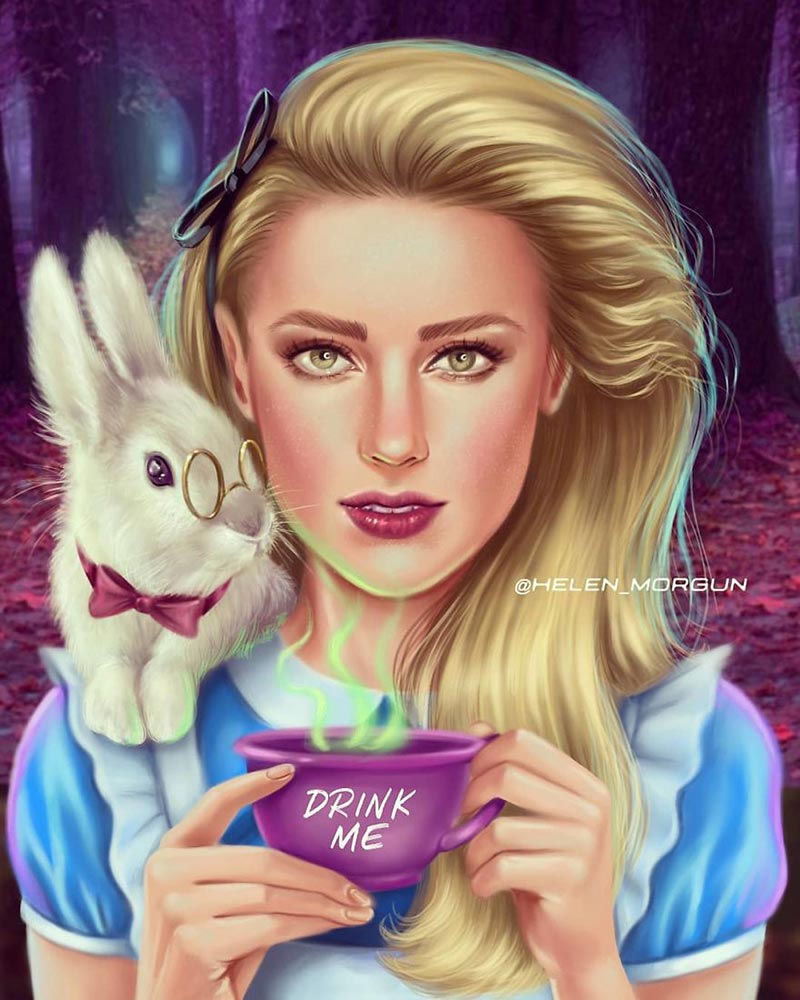 2. Emma Stone As Merida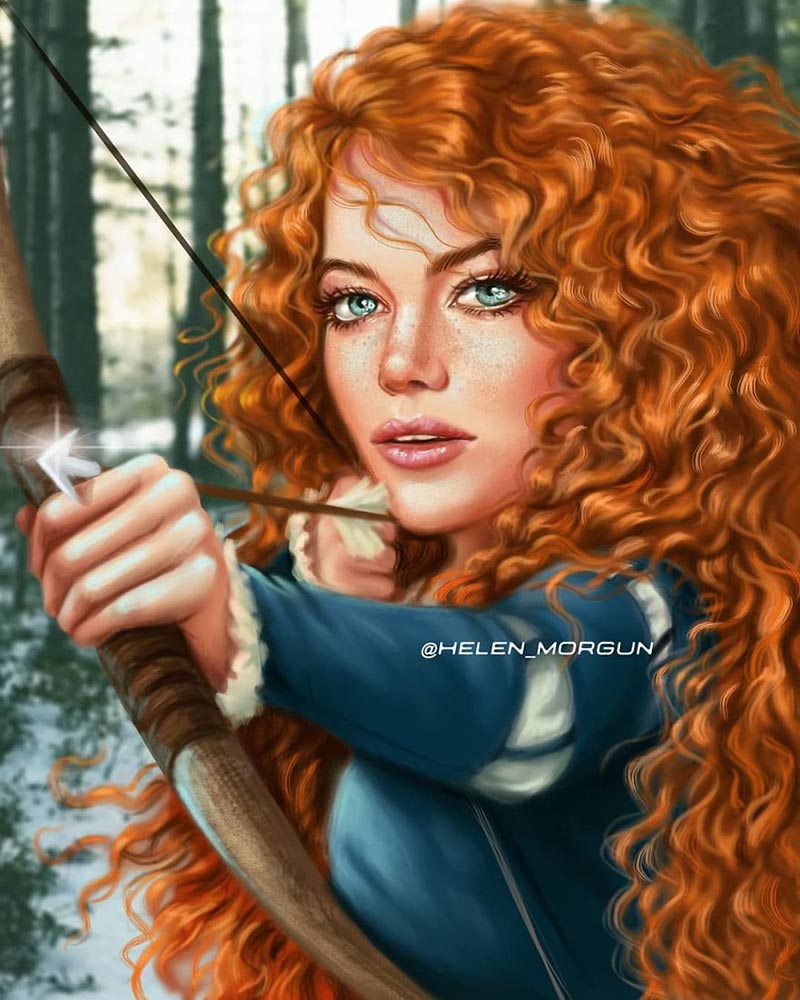 3. Billie Eilish As Kida Nedakh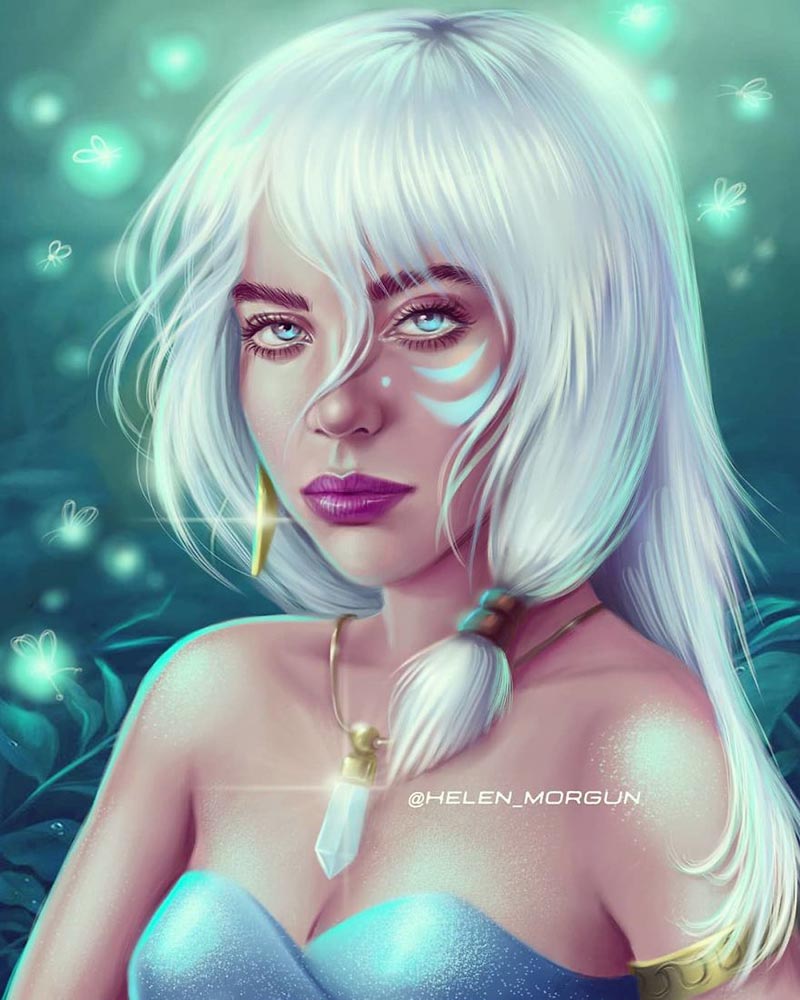 4. Blake Lively As Aurora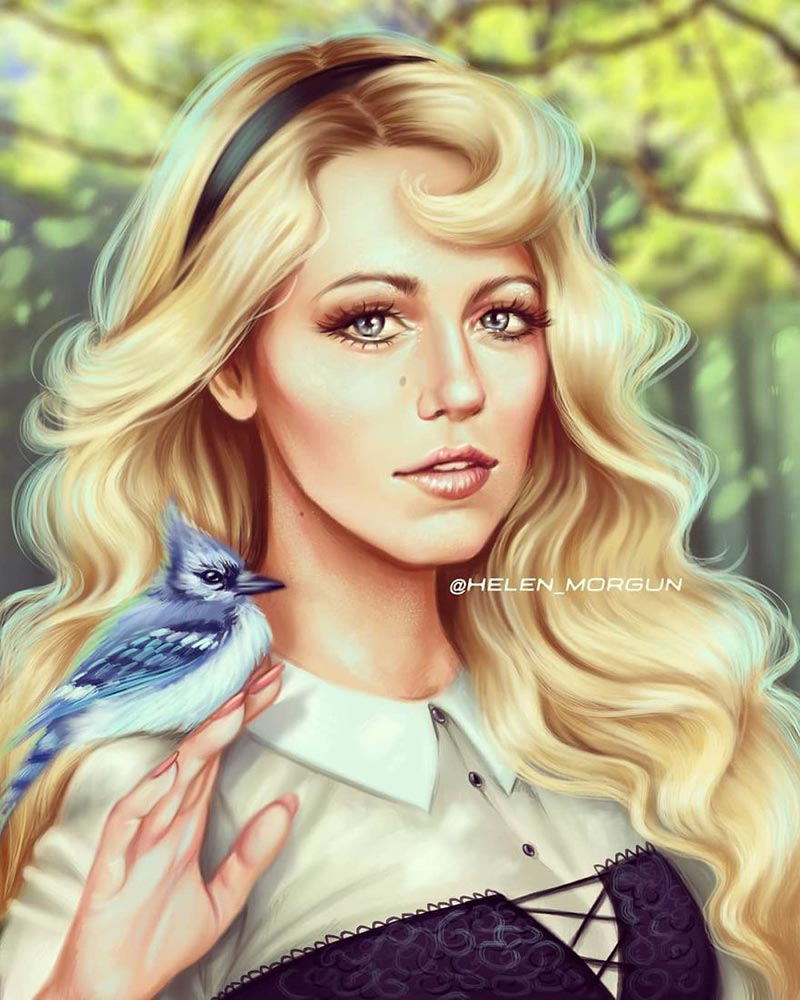 5. Leigh Anne Pinnock As Pocahontas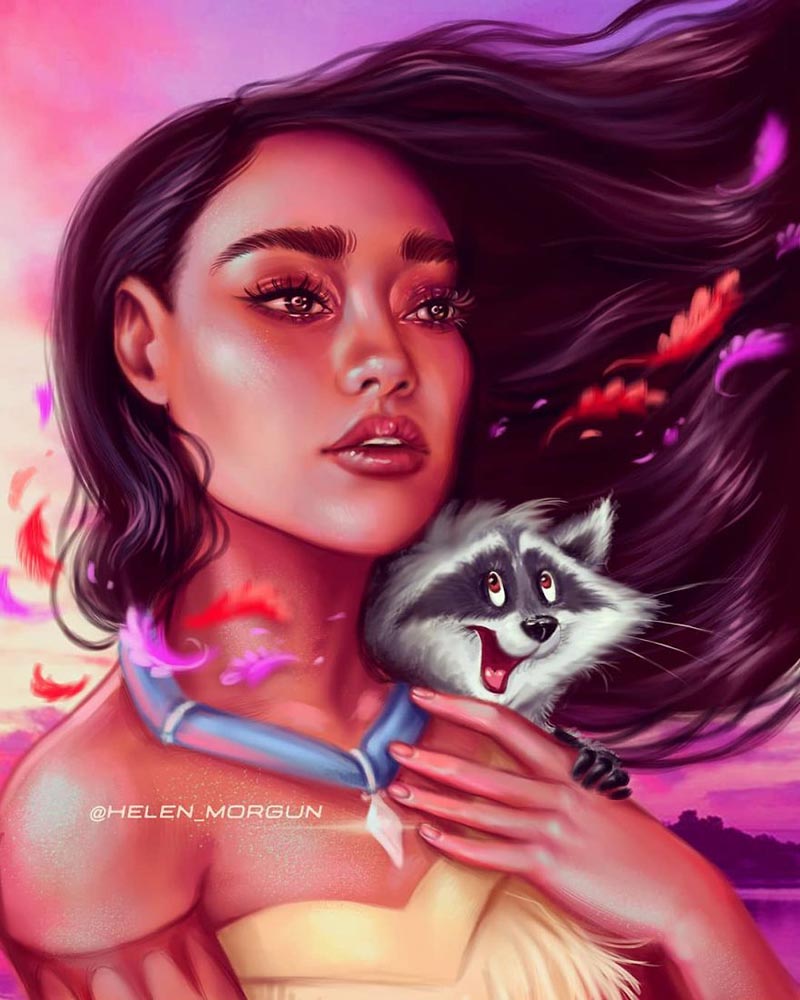 6. Ariana Grande As Vanellope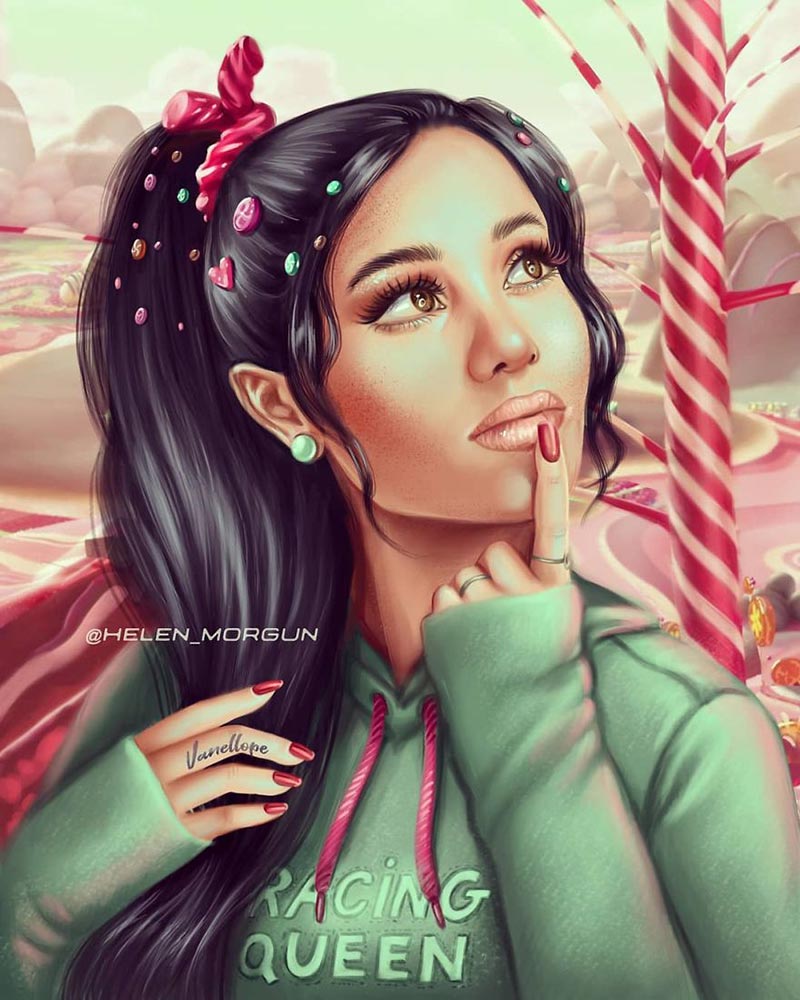 7. Lily Collins As Snow White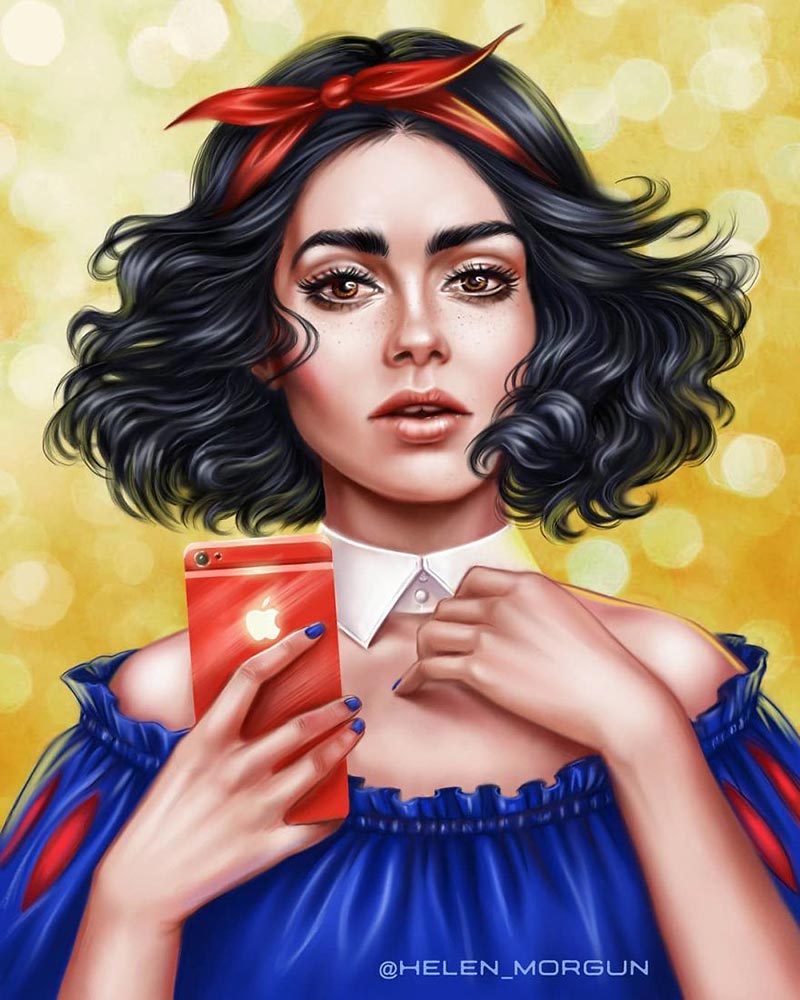 8. Lucy Liu As Mulan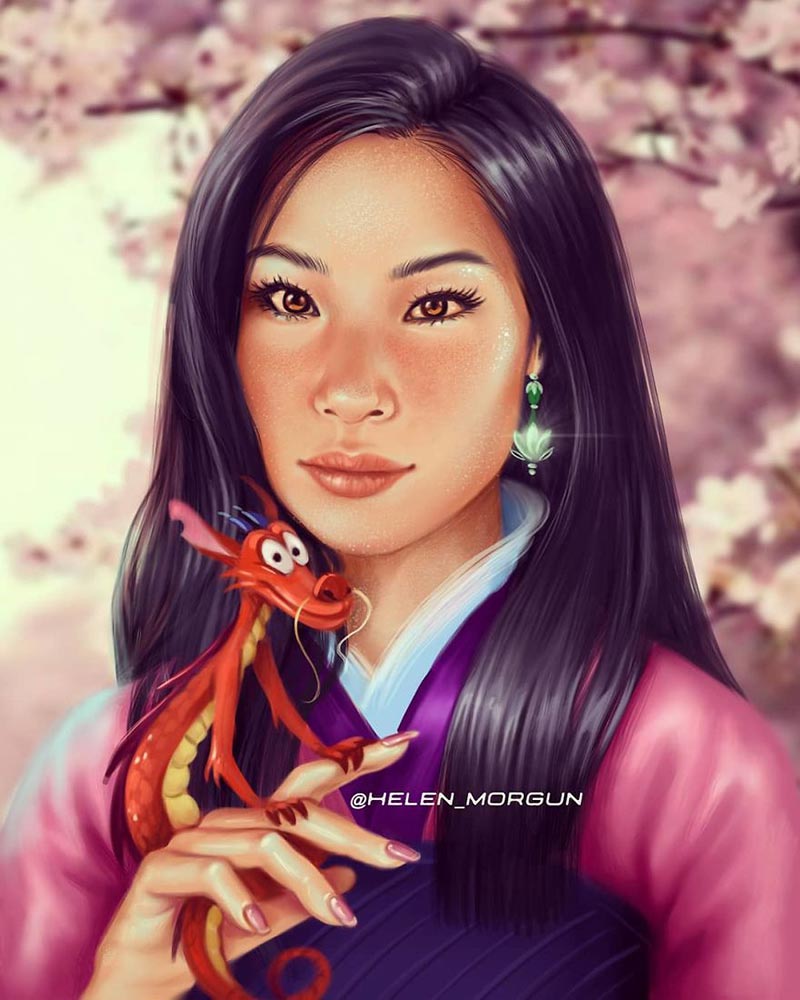 9. Margot Robbie As Elsa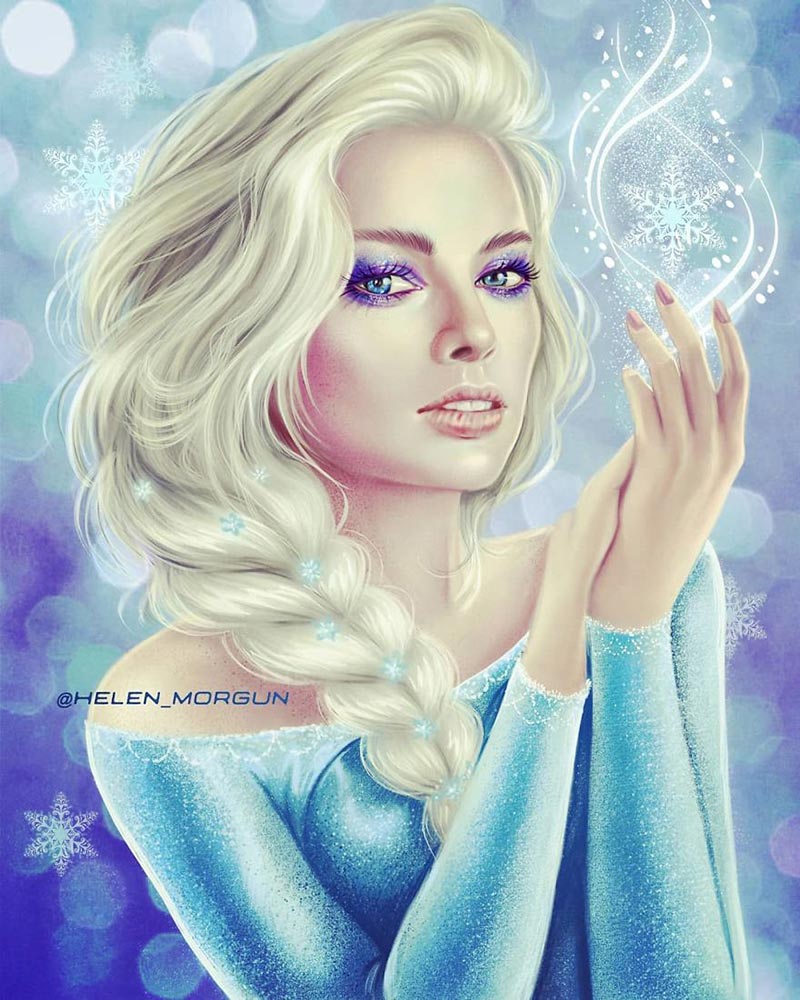 10. Camila Cabello As Jasmine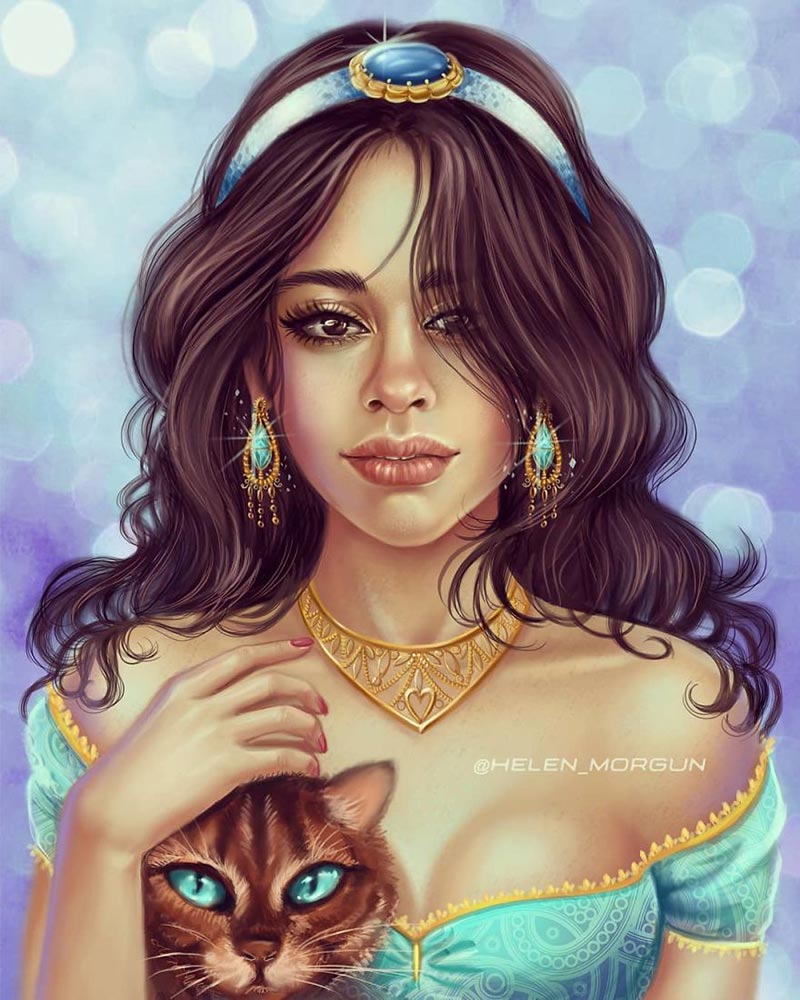 11. Cara Delevingne As Anna From Frozen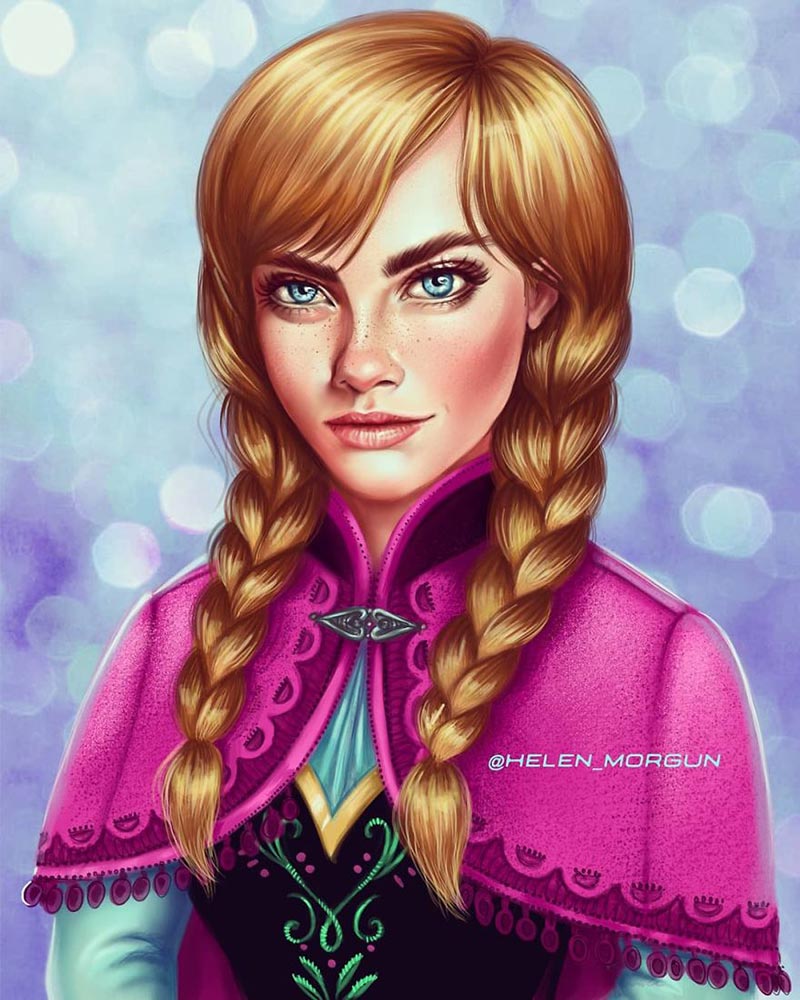 12. Amanda Seyfried As Rapunzel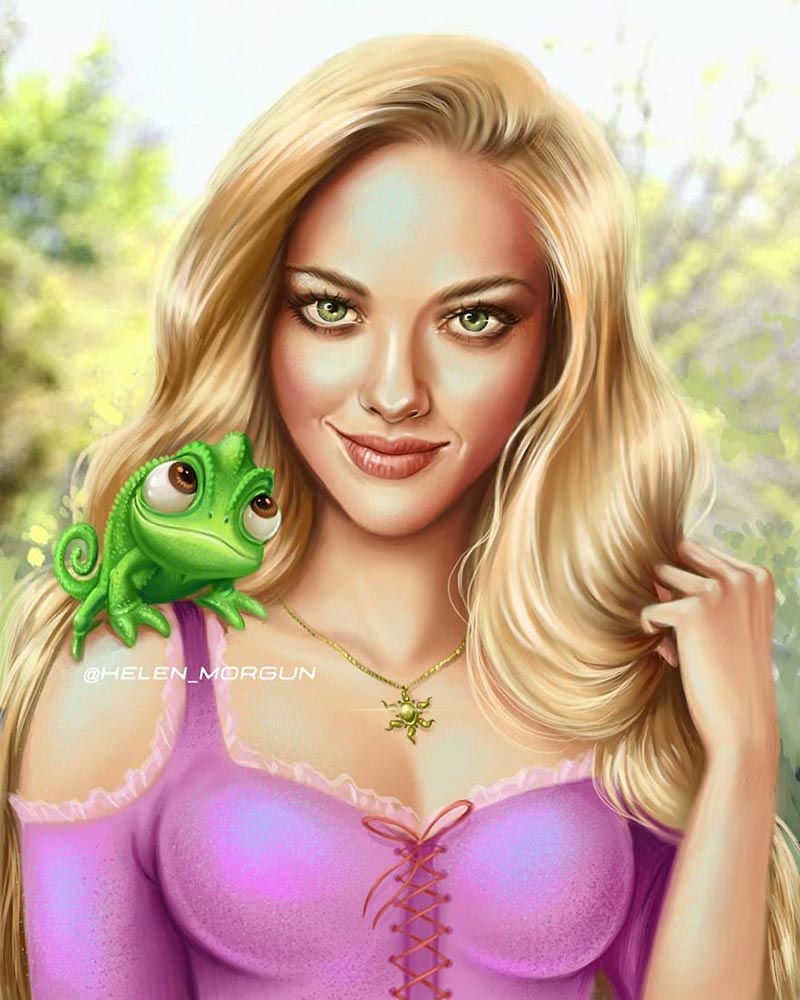 13. Emilia Clarke As Belle
14. Megan Fox As Megara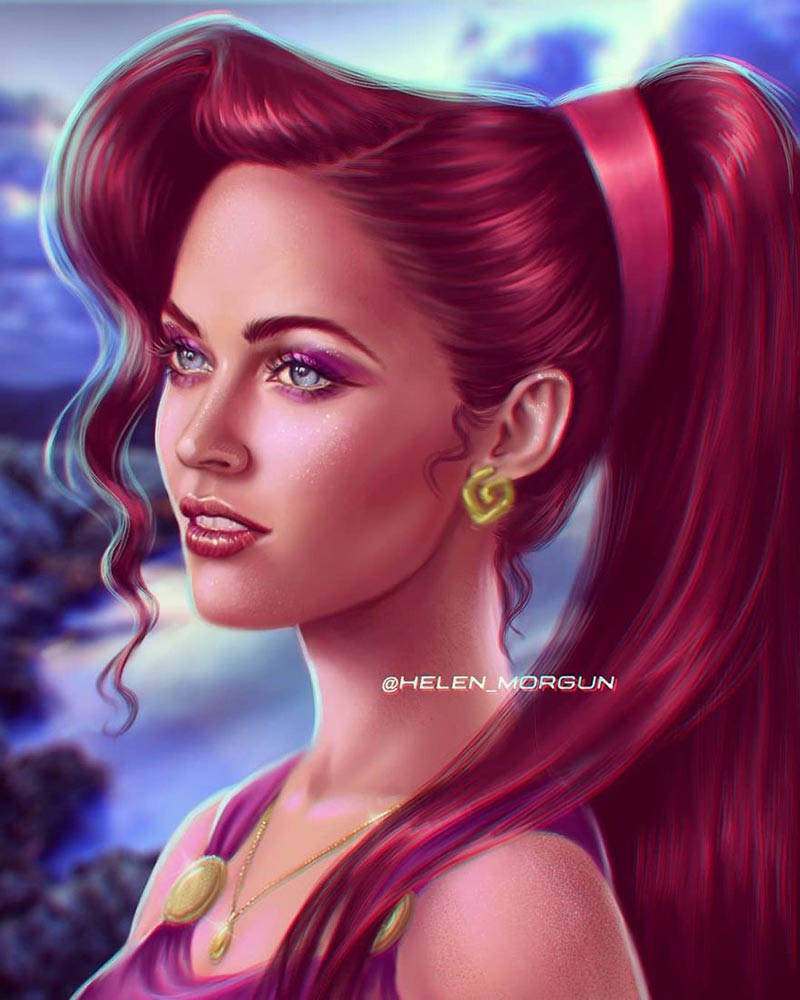 15. Mena Massoud as Aladdin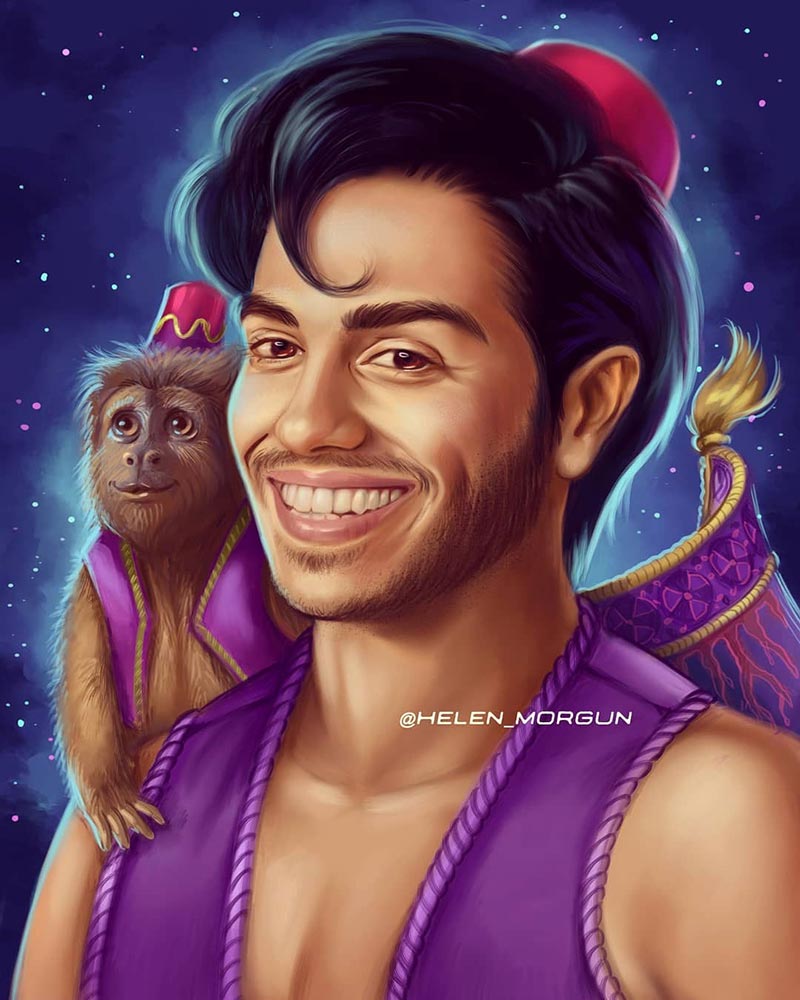 16. Sophie Turner As Ariel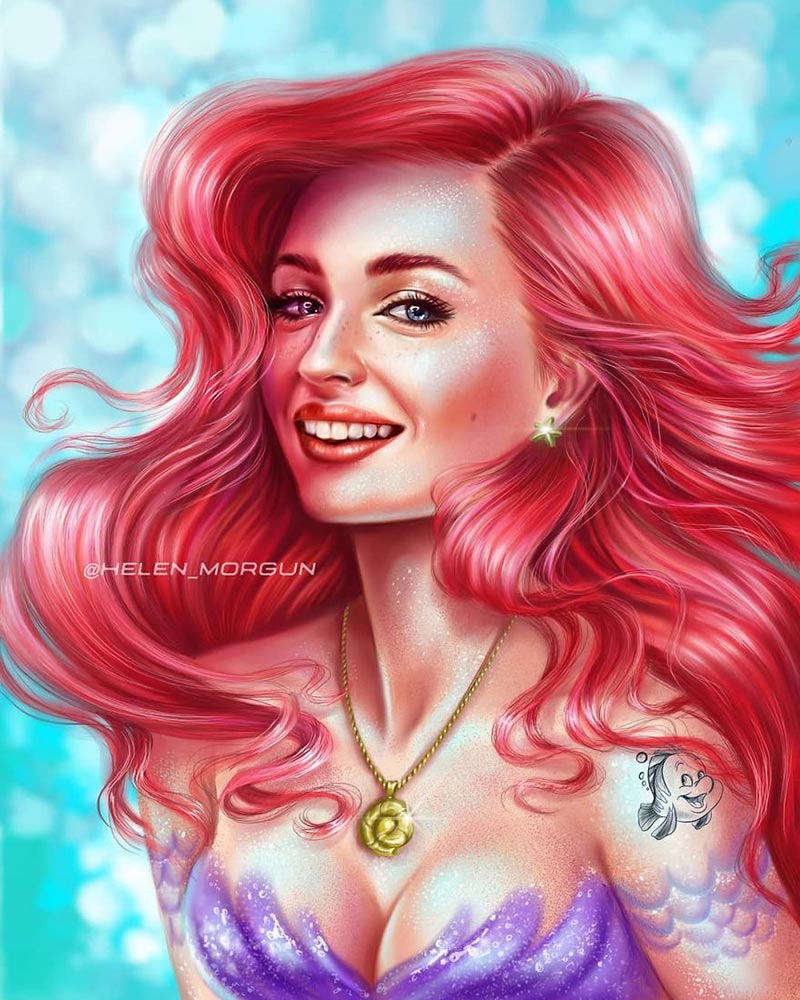 17. Rachel Mcadams As Cinderella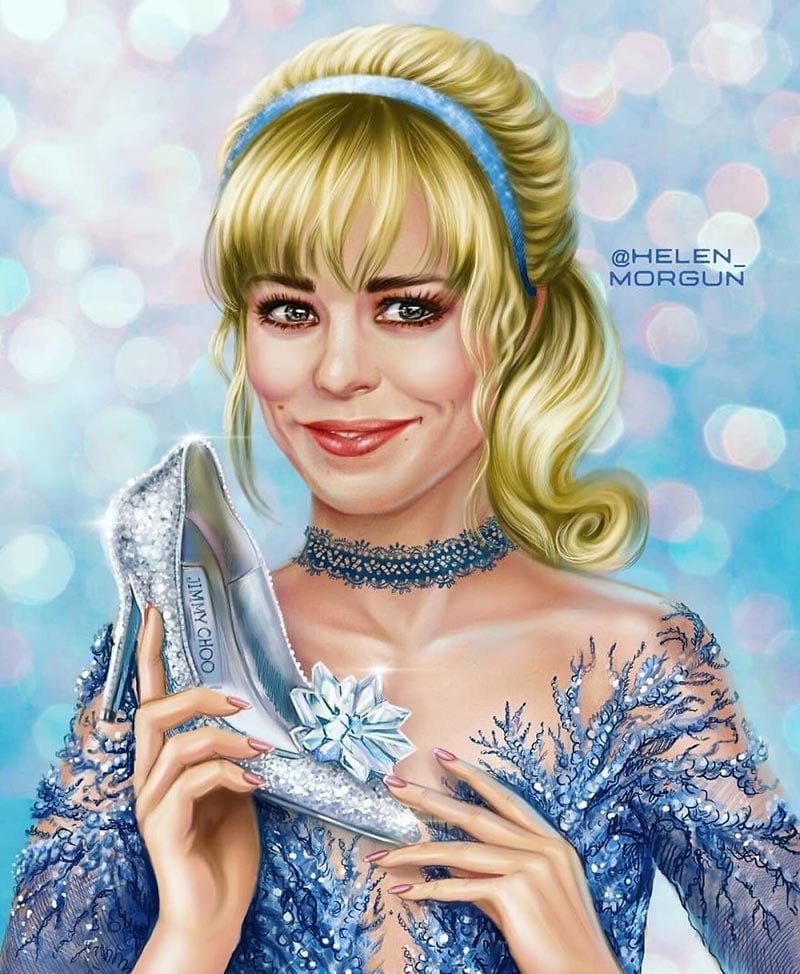 18. Naomi Scott As Jasmine
19. Mila Kunis As Esmeralda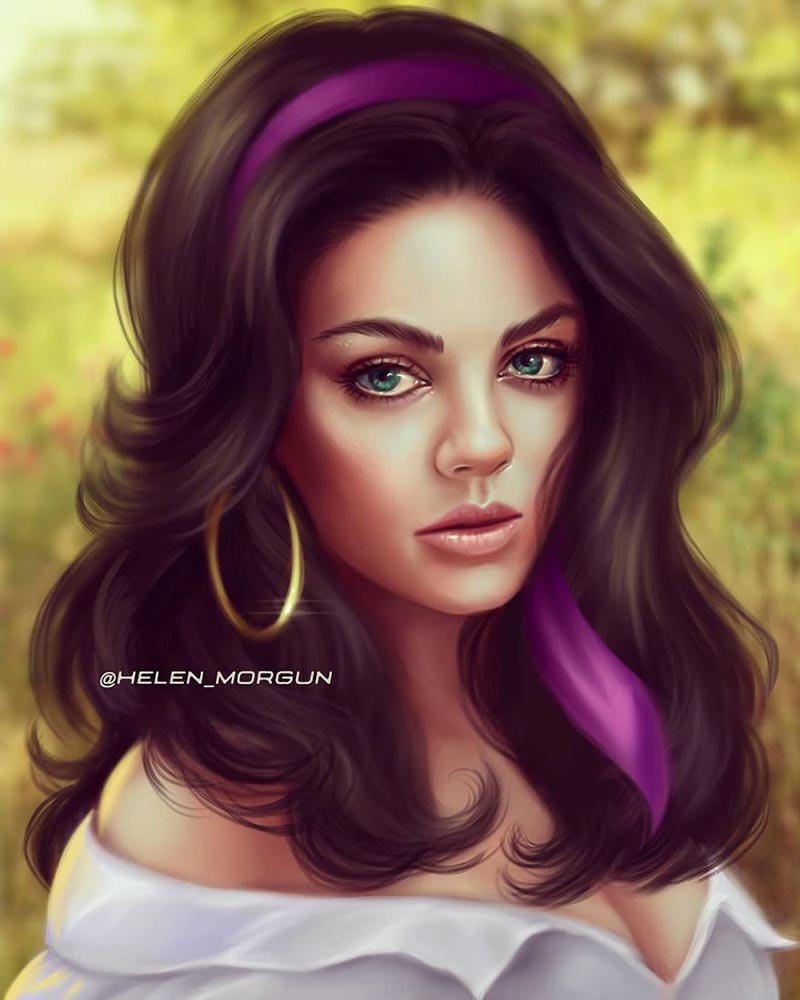 20. Selena Gomez As Moana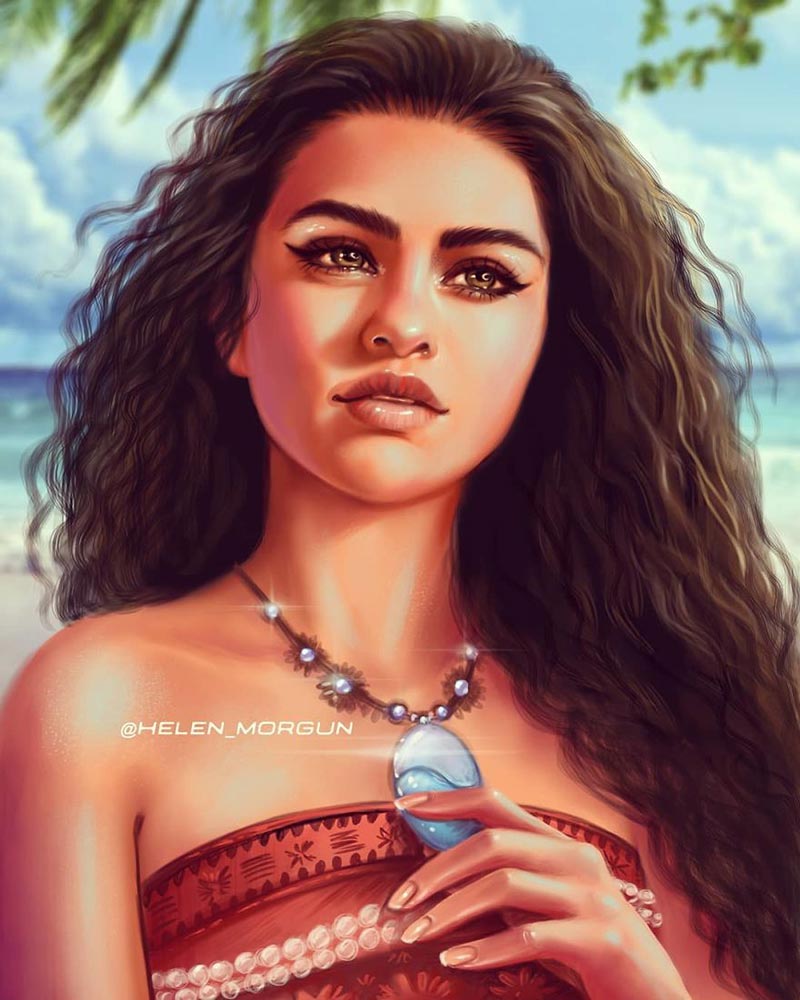 21. Rihanna As Tiana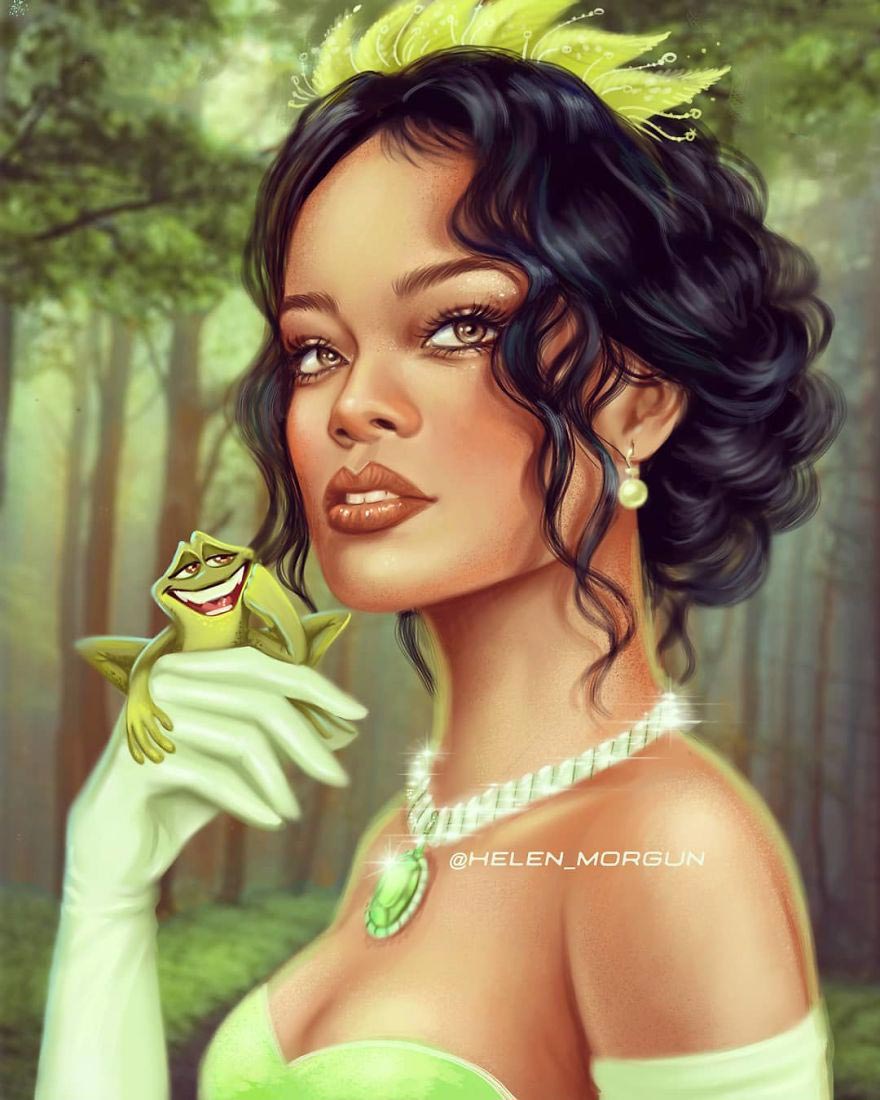 22. Scarlett Johansson as Anastasia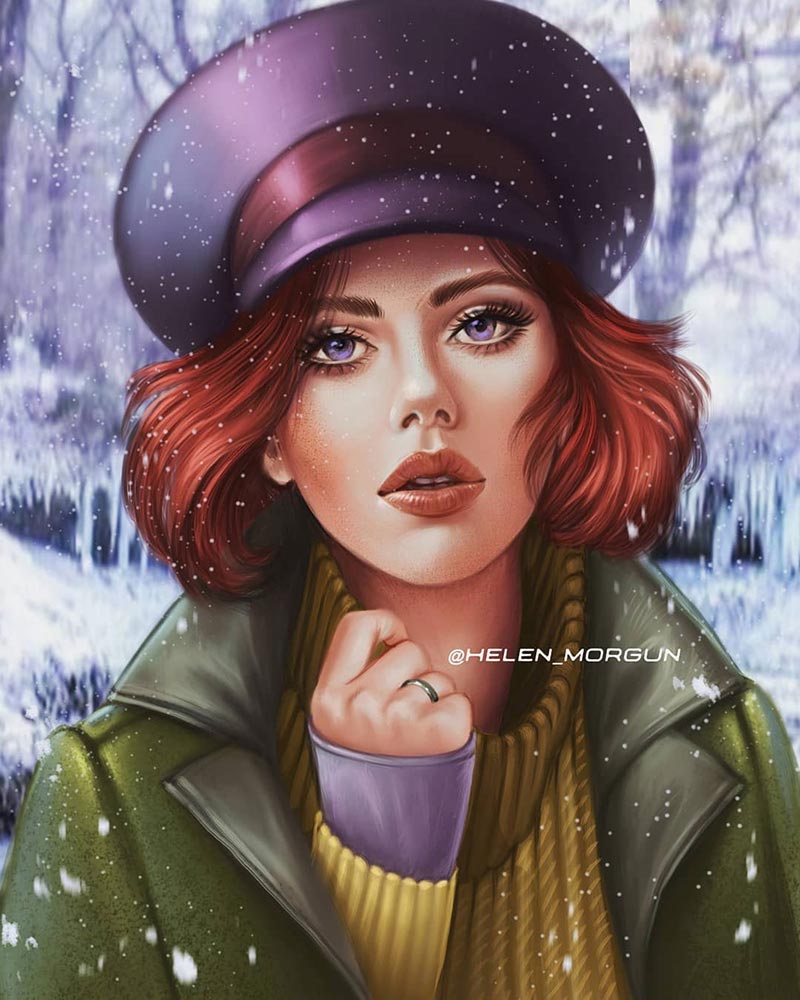 More Amazing Digital Artworks by Talented artists: