Hi there guys! We are here with yet another amazing blog of ours that also has cool desktop and mobile wallpapers. So, if you are a fan of 'We Bare Bears' then continue reading the blog to know more.
And for our blog fans who don't know – 'We Bare Bears' is an American animated series that shows three bear brothers and gets on aired on Cartoon Network. The series is about how these bear brothers make an attempt to try and find their place in a human world. They try to food in a civilized society, try to become friends with humans and even plan to become famous using the internet. Their names are Grizzly, Panda and Ice Bear.
So, the bear brothers leave their cave to explore the Sans Francisco Bay Area. They do become friends with a human being in fact, he becomes their best friend and is named as Chloe Park. Other characters are Nom Nom – internet sensation, Charlie – bigfoot and Dana Tabes – park ranger as well as Lucy who is a saleswoman.
We know for a fact that there a lot of fans of 'We Bare Bears' on our blog who will be really happy to see that we have created some really exciting and attractive desktop and mobile wallpapers. And we have made sure that all the designs are optimized for different screen sizes and fit perfectly without getting pixelated or anything of the sorts.
If you want to make the screen of your desktop computers / laptops and smart phones look cool then feel free to get your hands on the wallpapers which we have designed for you with a lot of creativity and love.
We would also like to request all of you to share which wallpapers did you like the most along with your suggestions – as your feedback encourages us and keeps us going. Oh, and don't forget to share the blog with your friends and family members too. And we will see you next time with another exciting blog and more creative solutions. Adieu!
We Bare Bears Desktop Wallpapers
All wallpapers are created by Designbolts.com
We Bare Bears Samsung / Google Pixel & iPhone Wallpapers
We Bare Bears Vector Ai & EPS for stickers, t-shirts, mobile covers
For personal use only | All rights reserved cartoon network studios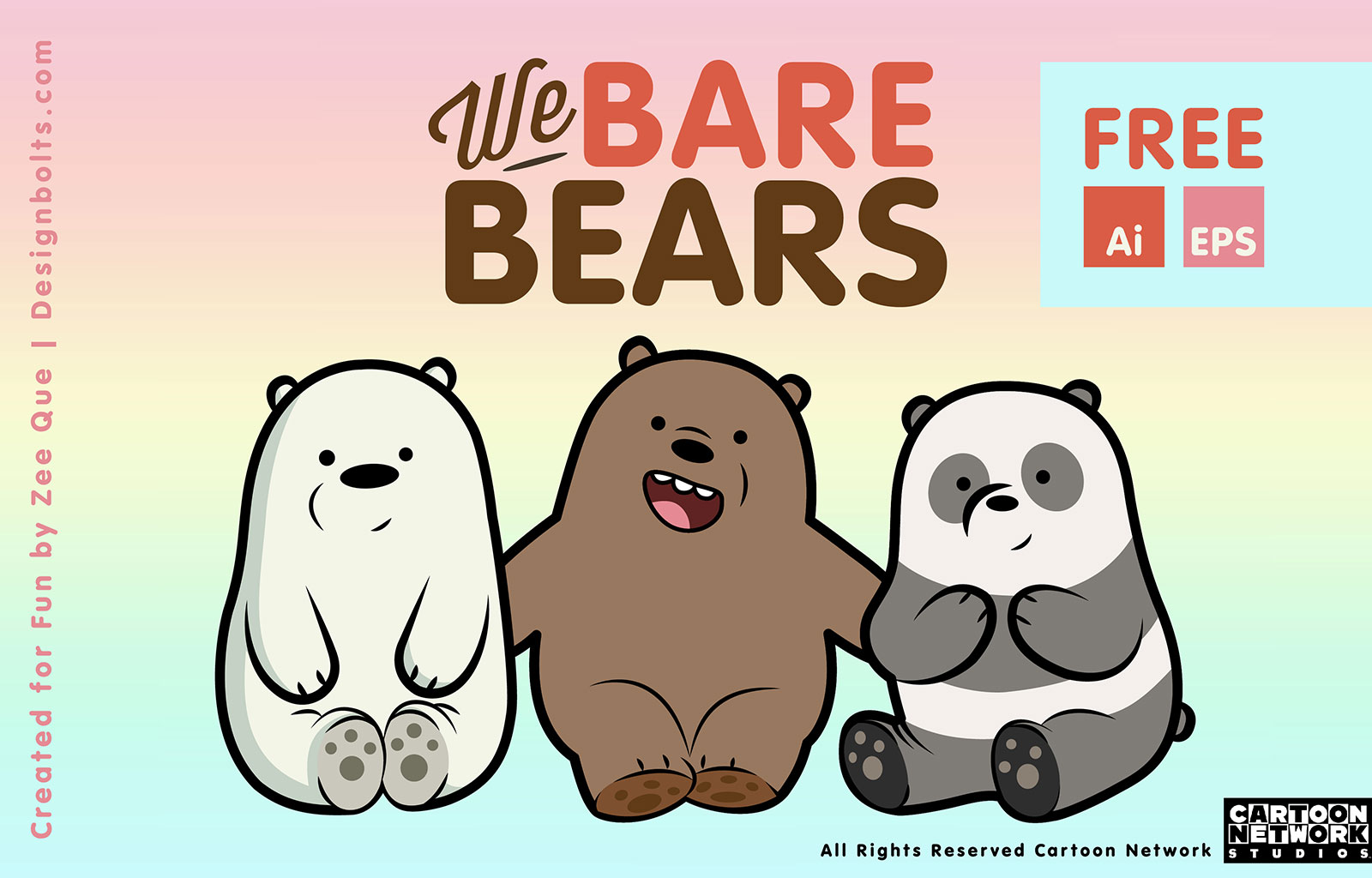 Available Format: Ai and EPS
License: Free for personal use only
Zip File Includes: Ai & EPS

Note:
1. We Bare Bears files are allowed to share online (Linkback to this page)
2. Say thanks if you like or share/tweet with your friends. That means a lot to me.
3. And don't forget to follow or subscribe to receive for more high quality premium freebies & awesome articles only.
We Bare Bears Ai & EPS
More Wallpapers and Backgrounds: