Earlier this week, we were talking to some graphic designer friends of ours when one of them mentioned that someone at their workplace mistakenly released wrong art works while getting done with their job. We are sure that you would know what that means. Wrong art works means wastage of finances as well as bad remarks on the progress of the people who are handling the design related tasks. And if the amount spent on the printing etc. is huge then it becomes difficult to secure the portfolios at times.
We have shared an experience of our friend to help you guys understand the gravity of the situation. And that is why we encourage not just our friends but you as well to make sure that whatever designs you create are approved by your team leads as well as by your clients. You can do that by creating and presenting mock-up files for internal and external reviews. This practice will not only save you from unnecessary criticism but will also make the design and printing process a lot smoother.
A mock-up is always a great idea to share with brand managers because they can have a clear picture of how the product / marketing material will look like after getting printed. During a mock-up presentation, you can also discuss the possible and ideal situations with the clients to get going – as great minds come up with great ideas when they sit together and get to brainstorm and discuss different concepts.
Keeping that in mind, we have worked on a fine point marker mockup PSD file for you guys. It is free to download and easy to edit. You can change the colors, fonts and everything else as per the requirements of your brand. And while you are at it, make sure that there are at least two to three different variations of the design. If the brand doesn't have strict guidelines then you can also incorporate funky elements into your concepts.
So, download the PSD right away, start working on your designs and make us proud!
Free Fine Point Marker Mockup PSD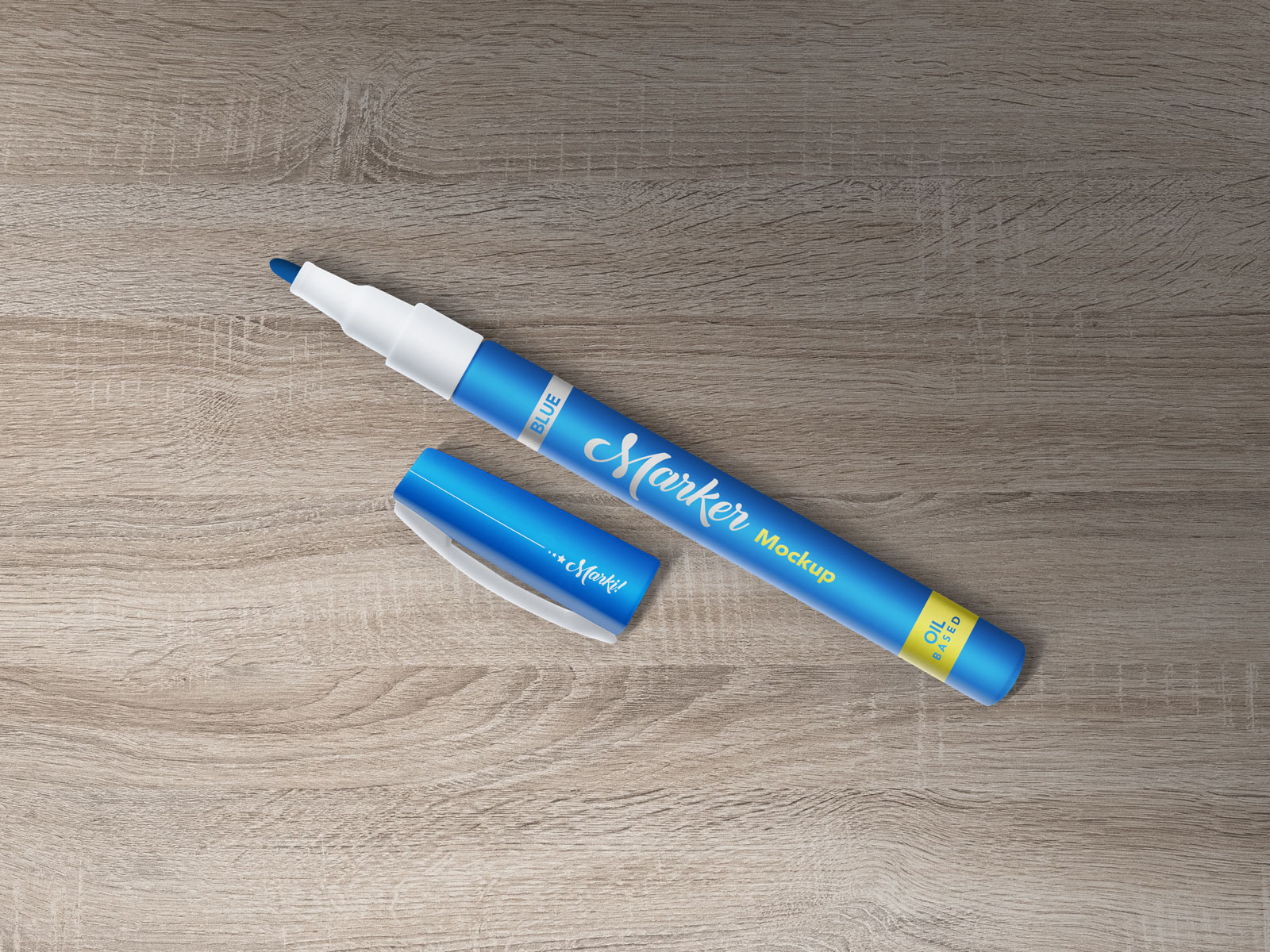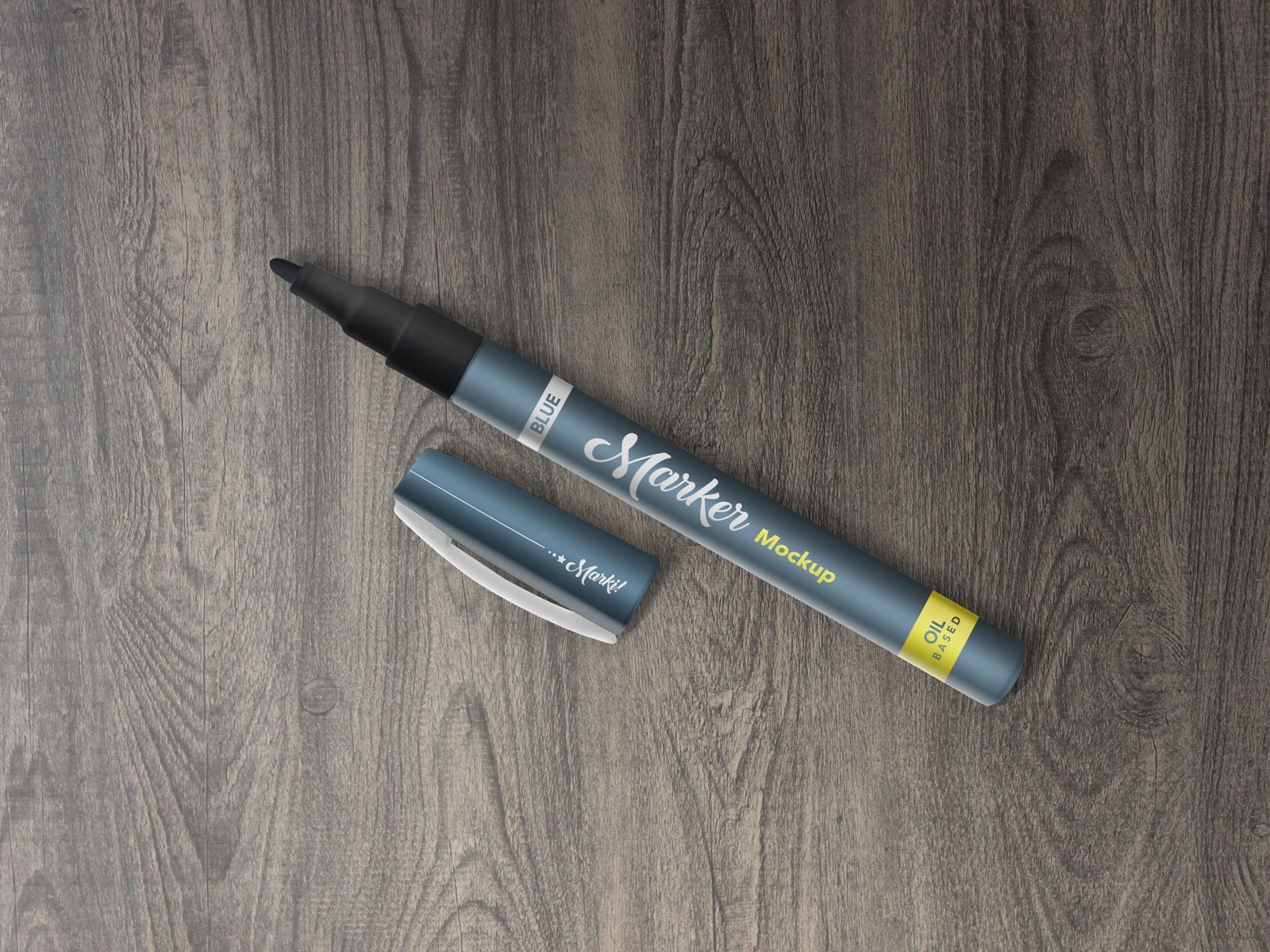 Available Format: Layered PSD with smart object insertion
License: Free for personal presentational use only
Zip File Includes: Marker Mockup PSD
Note:
1. PSD Marker Mockup is allowed for sharing online (A Must Linkback to this page)
2. Say thanks if you like or share/tweet with your friends. That means a lot to me.
3. And don't forget to subscribe to receive for more high quality premium freebies & awesome articles only.
Download Marker Mockup
More Latest Free PSD Mockups: