Hey there guys! We hope that you are working on some kick-ass design projects these days and that our blogs & mockup PSDs are being super beneficial for your personal and professional tasks. We are pretty sure that you know it by now that we just cannot stop thinking of amazing new ideas and the moment we are hit by an amazing idea, we share it with you – like the good people that we are! And today, we are here with yet another A4 mockup PSD file. It's not something new, we agree but it is something which was being requested by a number of fans.
Before we start, we would like to talk about the use of flyers and the reason why they are still considered one of the most effective ways of advertising a business. In simpler words, a flyer is the most affordable advertising material till date and definitely the most effective one because it has all the information your existing and potential customers would want to have regarding your business / products / services.
There are multiple techniques for making a flyer work. So, if you are planning to start working on your flyer's design task then you have come to the right place. Let's have a look at some easy to follow design tips for creating a flyer:
A flyer is not created out of the blue. It has a certain objective to fulfill and the entire process starts after getting a lot of creative thinking done. You or your brand might want to have flyers printed to cater to a certain campaign's objectives or you might be planning to launch a new product and you want your customers to know that. Now that it is established that your flyer has to have a set goal, work on the design and copy as per the demands. The only strategy which can help you in creating a successful flyer is to have one goal at a time. Also, don't attempt to fit everything else in. State to the point things so that your targeted audience doesn't get distracted.
Your flyer must create a stronger pull among the audience. Since it is not something on which a person can type or find things on their own, it has to be attractive enough to make someone view and read it. To serve this purpose what you can do is that you can create contrast visuals which are high in contrast.
Different sets of keywords work for different campaigns and with the help of your keywords, you can grab the attention of any and everyone. For example; sale, up to 50 percent off, discounts, free, save, hurry, limited, easy, save, now are some of the keywords which are known to create urgency in the communication.
Would you like to measure the viewing distance between a flyer and your potential customer / user? You can do it very easily by printing a sample flyer and determine the distance through that. This practice will help you know and understand if there are any design flaws and how to make things right. In most cases, only the issue of readability arises which can be fixed very easily.
While designing a flyer, always keep this simple rule in mind that eyes have a scanning pattern (top to bottom) and your flyer has to be designed in such a way as well. Don't draw focus in the center or bottom of the flyer.
For an effective flyer, it is important to have a full bleed design which means that your design won't have a border, will start from the beginning and will remain edge to edge as well. We are suggesting this design because we have noticed that borderless flyers don't seem to be boring and actually compel people to grab one copy for themselves.
No matter what your advertising objectives are – you must always use high-quality imagery for your flyer design. That's the most effortless thing you can do to make impactful flyer designs.
Don't forget to add a Call to Action (CTA) and it could be anything like; a phone number (could be a UAN too) or a website link or even the address. For clarity, you can also add a snapshot of Google Maps for exact location(s) of your head office, etc.
Though this totally depends on the budget but decide the finish wisely. To have a better idea on this, you can conduct a research to know which flyer finish is 'liked' by the people.
Now that we feel like we have shared a few tips to help you design the best flyers ever, we would encourage you to create mockup presentations as well so that you can demonstrate your concept and design options efficiently. As budgets are involved in these kinds of design projects, it is really important for the creative and advertising agencies to get consensus from the decision-makers.
Free A4 Flyer / Movie Poster Mockup PSD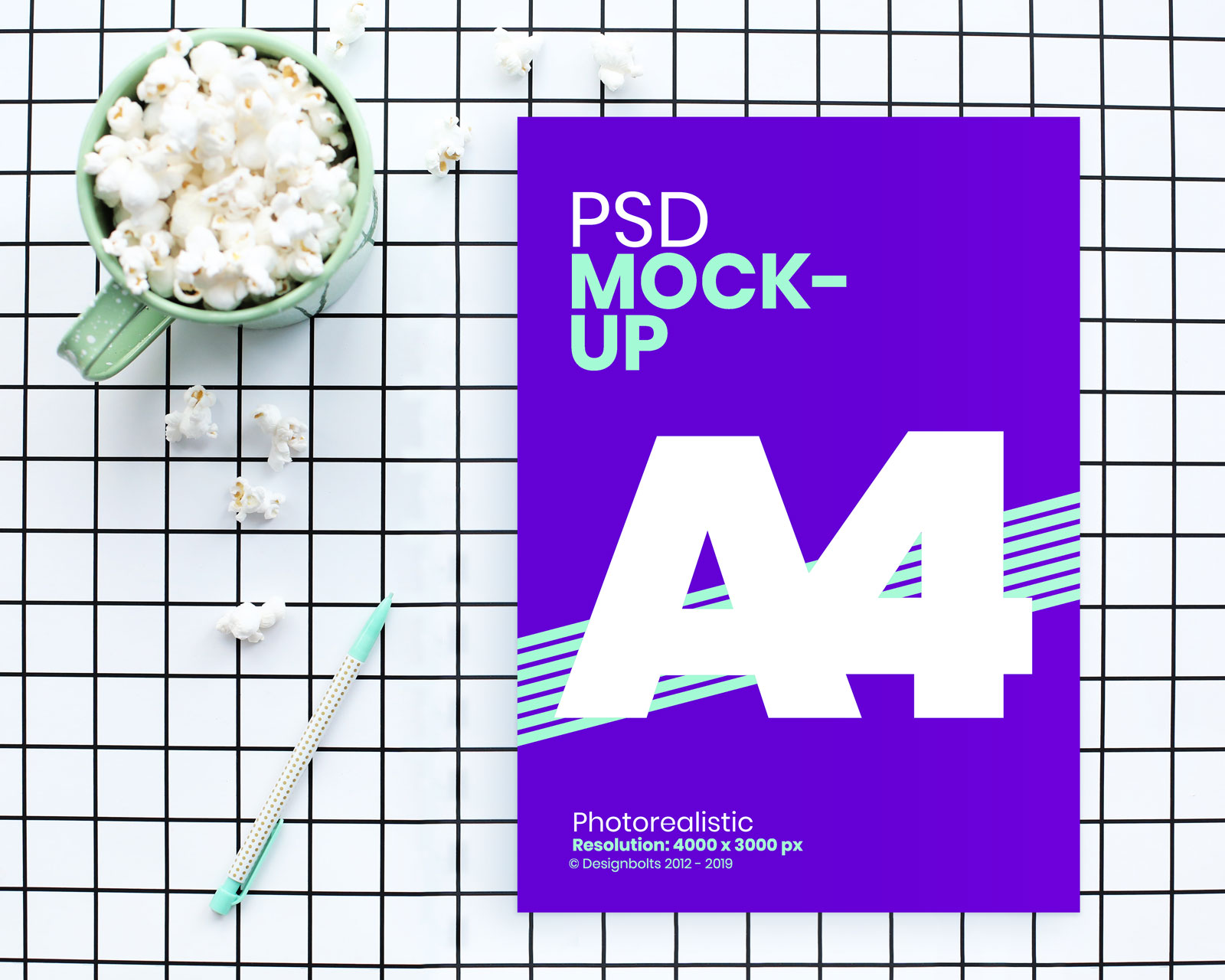 Mockup Example: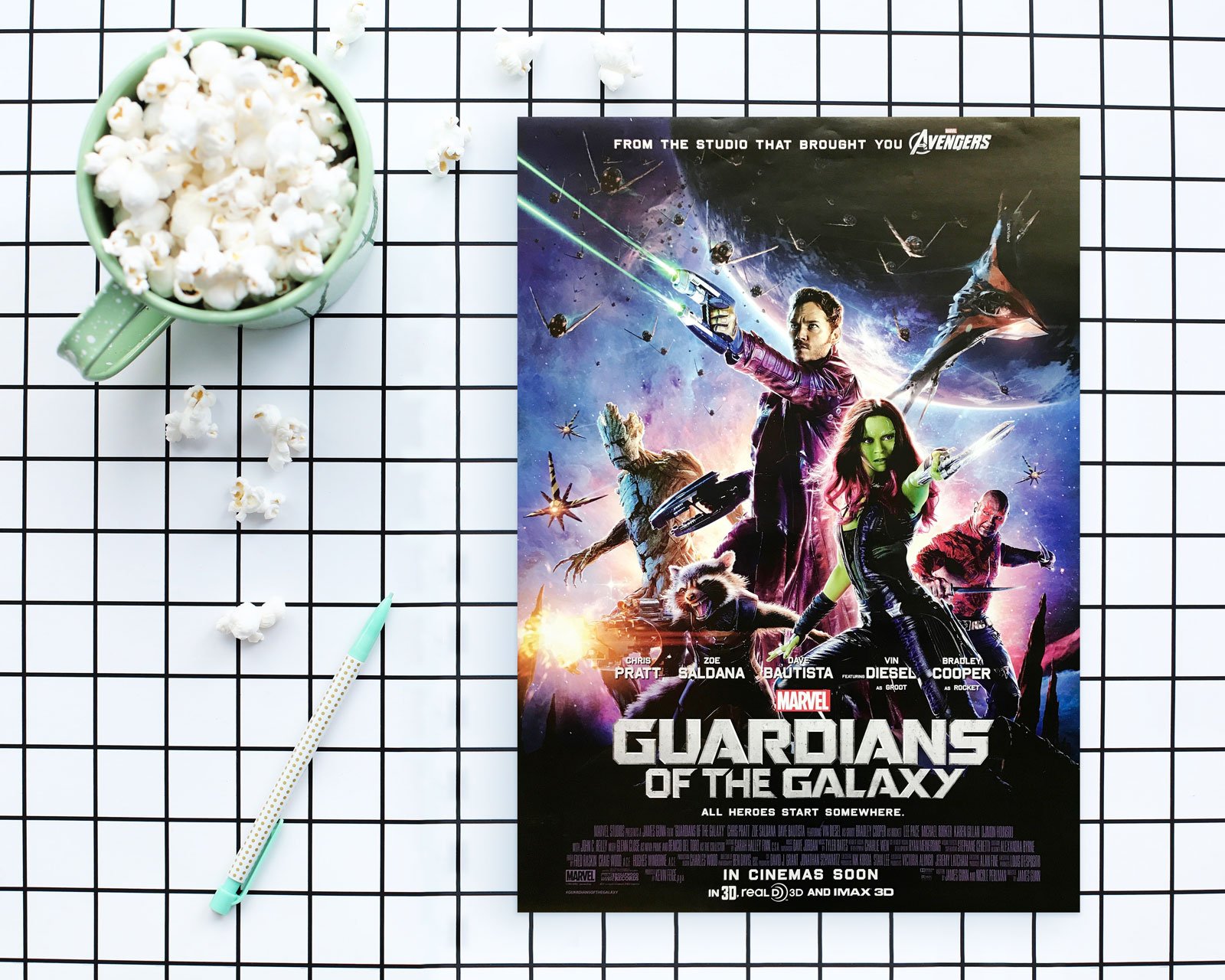 Available Format: Photoshop PSD
License: Free for personal and commercial usage
File Format: WinRAR
Mock-up Resolution: 4000 x 3200 px
Note:
1. Free Flyer Mockup is allowed to share online (A Must Linkback to this page)
2. Say thanks if you like or share/tweet with your friends. That means a lot to me.
3. And don't forget to follow or subscribe to receive more high quality premium freebies & awesome articles only.
Download Flyer Mockup
More Latest Free High Quality Mockups: