Hi guys! We hope that you find our blogs interesting and super useful for your projects. And we aim to do even better with every new mock-up PSD that we design. We absolutely do not want to sound preachy or anything but we wanted to start our blog with some generic tips which can help you in becoming a more responsible professional. The best thing about our tips is that they can be followed by a person who has a full-time job as well as by someone who works as a freelancer.
Keep this in mind that: there are more than one ways to impress your team lead and your client but the most effective of them all is to impress them with your work, creativity, and imagination – as without these you cannot really get to the next step which is personal & professional growth. Also, always work smarter! Don't delay a design task because you feel like the changes which were requested do not sound like consolidated feedback.
To be honest, we have been in business for a long time now and still no one, not a single soul knows how many revisions are too many revisions. And that's okay. Allow us to tell you why and please know that we are not saying this because you are a creative / advertising / marketing agency, we are saying it because we want enthusiastic individuals to stay the way they are – to never lose the energy they have, the energy to be a passionate learner, to do better, to be creative enough that their designed campaigns take them to places. That's the type of team members a team lead loves to work with.
Be open to constructive criticism and ensure that you and your team will come up with more interesting ideas in case major changes are requested by the concerned persons. Don't overcommit and don't oversell either but put in the efforts that your concepts and ideas can speak and deliver the thoughts effectively.
Now that we have a feeling you want to know more about the mock-up PSD file we have created for you, we will get to the point. Today we have a different type of a mock-up and since it excites our inner photographer, you can say that this entire topic is close to our hearts. We'd love to mention here that we have always been a fan of Polaroid cameras and the instant happiness they are capable of giving. But more than that, we just love to decorate our personal space with those photos, be it our workplace or that special wall of our room.
Also, we know this for a fact that there are more people like us and that's the main reason why we had to create a Polaroid photo collage mockup. So, if you own an online store and sell customized goodies or if you are in a photography business then this blog is definitely for you – as you will get your hands on a free Polaroid photos mockup PSD. To provide you all with the freedom to work on multiple photos in one go as well as to customize the mock-up easily, we present you with our easy to edit and free to download PSD file.
We have placed them in such a way that you can get a fair idea of the size of the photo as well. Now here's what you can do to make things work. Know that not everyone is going to purchase a Polaroid camera to enjoy that type of experience. There could be multiple reasons for that like; the films are too expensive and not everyone wants to spend that sort of amount that frequently. So, what they try to do is that they download printable Polaroid photo 'frames' to feel those feels but to be very honest, those 'frames' are not too neat for any type of photos.
We don't want any of you to feel left out and you know the worth of a memory that gets locked in the form of a picture, right? We have tried our best to make sure that our carefully designed PSD file will help you in being the source of keeping all those memories safe, for yourself as well as for your clients. Like we have mentioned this earlier too, you can literally download this PSD file and offer customized photo to your customers. You can pick any theme of your choice and incorporate that into your design to meet the demands of your business or client.
So, what are you waiting for? Download this mock-up PSD file right away and start working on your new design project. Don't hesitate to share your feedback with us as it encourages us to work on exciting stuff and while you are at it, feel free to share our blog with your friends and favorite colleagues so that they can also create things all pretty & Polaroid. Until next time!
Free Polaroid Photo Collage Mockup PSD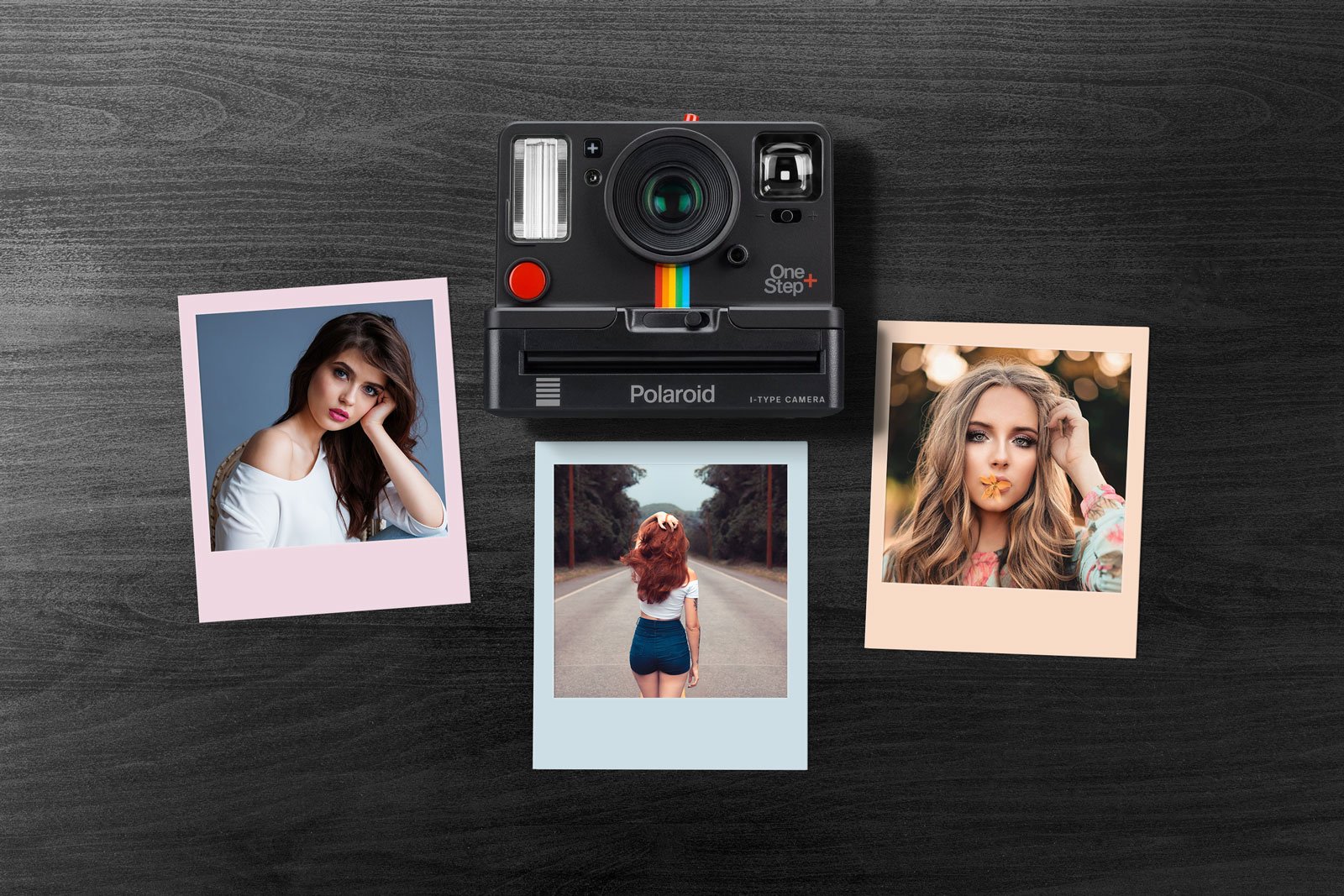 Available Format: Photoshop PSD
License: Free for personal and commercial usage
File Format: WinRAR
Mock-up Resolution: 3000 x 2000 px
Note:
1. Free Polaroid Photos Mockup is allowed to share online (A Must Linkback to this page)
2. Say thanks if you like or share/tweet with your friends. That means a lot to me.
3. And don't forget to follow or subscribe to receive more high quality premium freebies & awesome articles only.
Polaroid Photos Mockup
More Latest Free High Quality Mockups: