Hey there guys! We hope that you are creating beautiful designs and producing stunning art works from your desks. This year has a super-fast pace and it people around the world will be celebrating Halloween real soon. And to help you be a little more proactive regarding your jobs, we will be sharing some cool pumpkin carving stencils in our today's blog. So, allow us to accompany you on this creative ride.
There are a lot of ways to carve pumpkins for the occasion. Many people go free hand while creating something out of a pumpkin before the Halloween night to display outside their houses, in their lounge, kitchens etc. They get amazing results because they have some experience in carving. But what about those who don't want to fail at a pumpkin carving test?! Well, you guys the stencils you are going to get along with this blog are meant to give those spooky and scary 'feels' that are an essential part of a Halloween party / night.
To up your game this Halloween, pay attention to what we are going to say next. Don't get scared though but pay attention! If you are a graphic designer or an enthusiast who wishes to organize THE best Halloween party in your street then get your hands on these pumpkin carving stencils right away.
Recommended: How to carve a pumpkin
In addition to the designs and stencils, there are some pumpkin related tips which we would like to share with you:
Ensure that you have the right pumpkin to carve.
Carve the pumpkin from the bottom first and then move to the top for a smooth process.
To maintain your grip, hold the pumpkin in your lap.
Don't forget to scoop out the pulp.
Get the stencil(s) printed on a soft paper and stick it with small tape pieces so that it doesn't move while you are carving the design.
That's all for today! Do not forget to share this blog with your coworkers, friends and family members. And do share your feedback with us in the comments section down below.
– – – – – – – – – – – – – – – – – – – – – – – – – – – – – – – – – – – – – – – – –
Don't miss out these cool Halloween freebies:
– – – – – – – – – – – – – – – – – – – – – – – – – – – – – – – – – – – – – – – – –
10 Scary Halloween Pumpkin Carving Stencils, Ideas, Faces & Printable Patterns 2019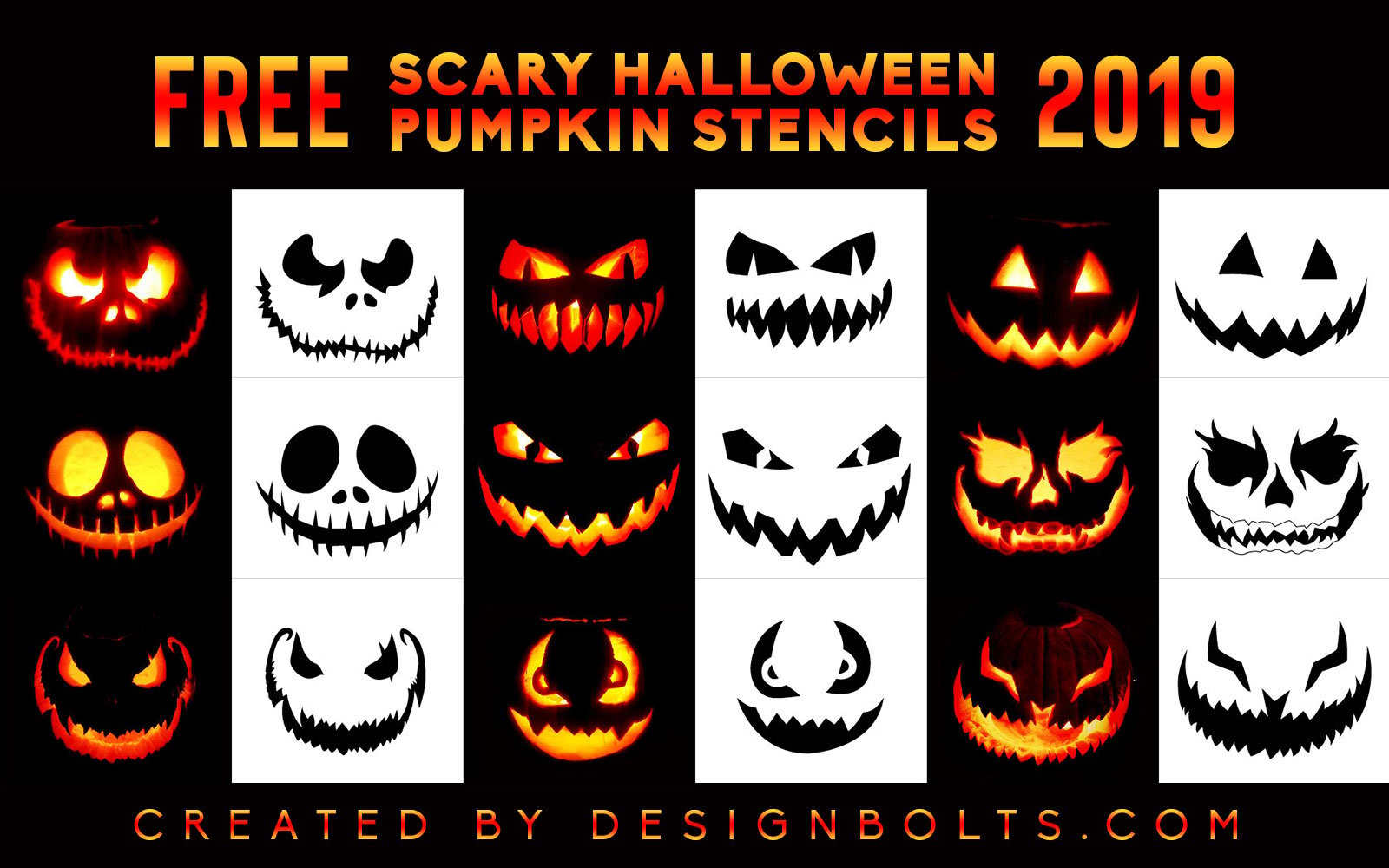 1. Scary Halloween Pumpkin Carving Pattern Printable Free download 2019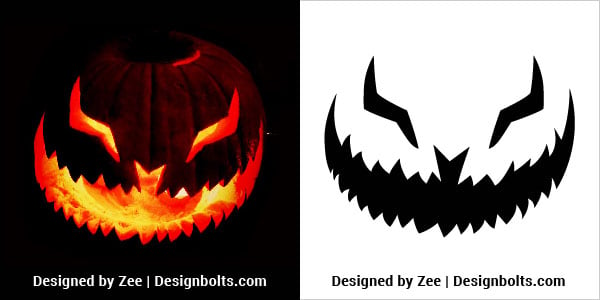 Download Pumpkin Stencil 1 
2. Scary Halloween Pumpkin Carving Stencil Printable Free 2019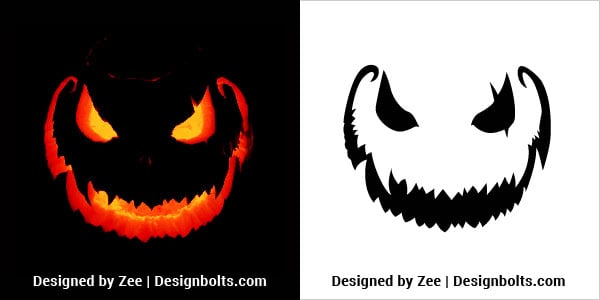 Download Pumpkin Stencil 2 
3. Scary Halloween Pumpkin Carving Face Printable 2019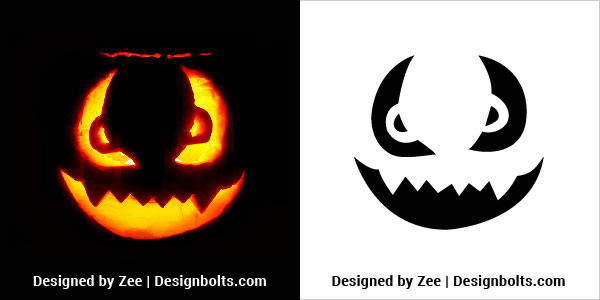 Download Pumpkin Stencil 3 
4. Scariest Halloween Pumpkin Carving Stencil 2019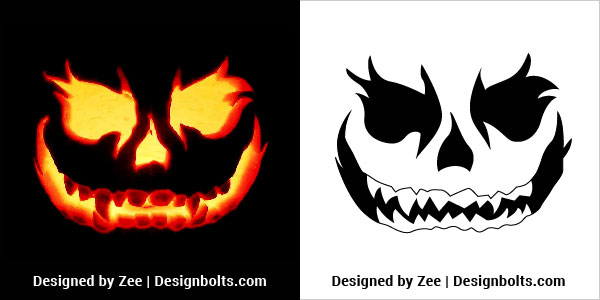 Download Pumpkin Stencil 4 
5. Scary Pumpkin Carving Stencil Free Printable 2019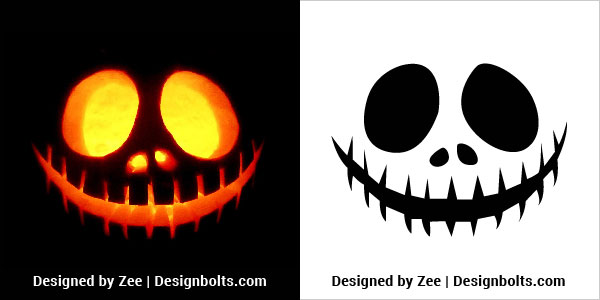 Download Pumpkin Stencil 5 
6. Scary Jack O Lantern Carving Stencil for kids 2019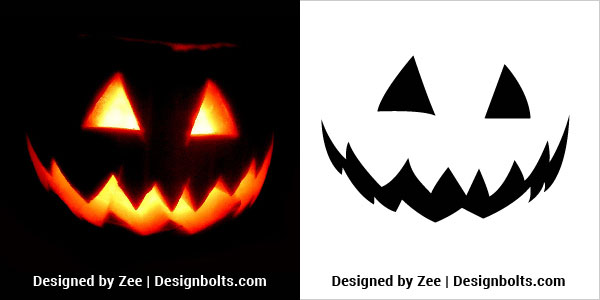 Download Pumpkin Stencil 6 
7. Scary Pumpkin Carving Stencil for adults 2019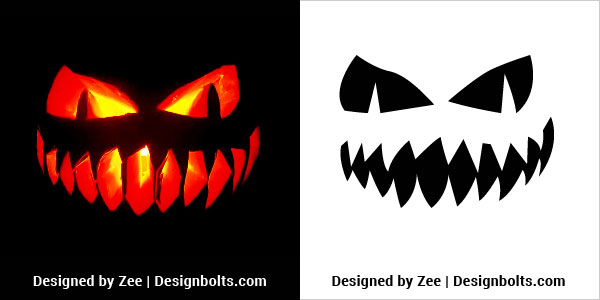 Download Pumpkin Stencil 7 
8. Scary Pumpkin Carving Stencil 2019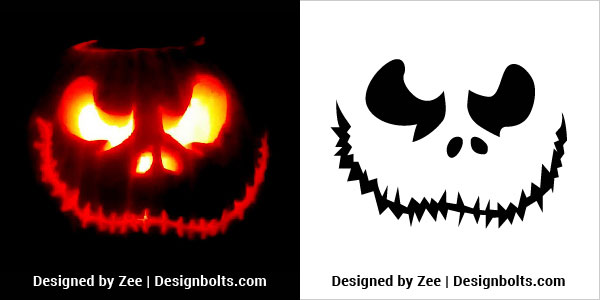 Download Pumpkin Stencil 8 
9. Scary Pumpkin Carving Ideas 2019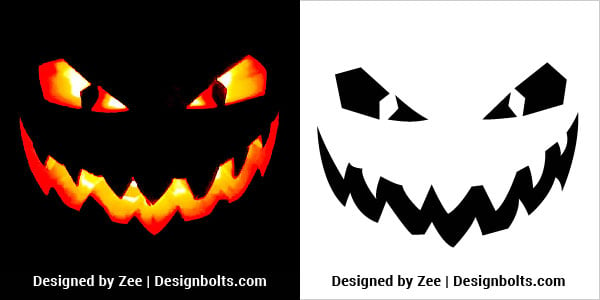 Download Pumpkin Stencil 9 
10. Scary Jack Carving Stencil 2019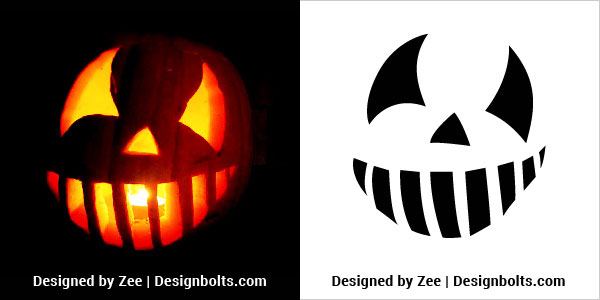 Download Pumpkin Stencil 10
290+ Free Printable Halloween Pumpkin Carving Stencils, Patterns, Designs, Faces & Ideas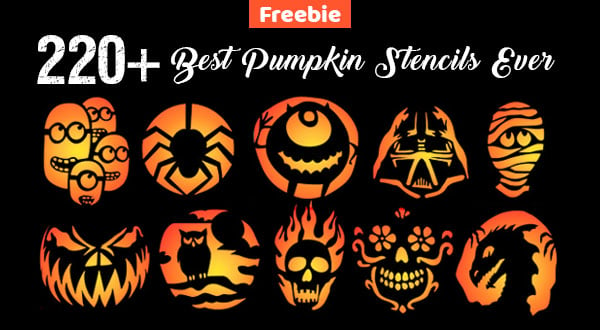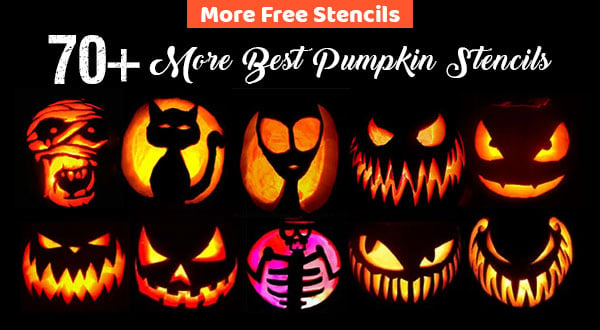 More Scary Pumpkin Carving Stencils & Patterns 2019: