Hi guys! Since we are covering Halloween related topics, we had to share ideas for beginners and kids too. And if you still think you cannot handle carving knives then this blog is for you too so, let's get started!
We will cover various questions today and by the end of our blog, you will know what you have learned some really cool stuff. First things first; you must purchase pumpkins well before time so that you don't have to settle for less (dried out pumpkins). The trick to get the best and fresh pumpkins in the market is to check out the stems thoroughly. Also, don't carry pumpkins by their stems. More things to keep in mind while shopping for pumpkins are:
Don't purchase mushy pumpkins (as they will destroy their fellow pumpkins as well).
Don't get scared of the blemishes as they will help you in creating some special characters.
Though make sure that there is no frost damage.
Bruised pumpkins can also help you in creating unique characters – which means you don't have to abandon pumpkins with bumps and bruises. But if there are holes and cuts then you can dump them.
You must prefer getting pumpkins that have flat bottoms but don't worry if you cannot seem to get find them easily as you can literally flatten the bottom(s) to make them stand upright.
As this blog is for people who are first timers, beginners in the context of carving and kids, know that we have compiled very easy Halloween pumpkin carving stencils, pumpkin carving ideas 2019 and patterns for you guys! With our stencils and patterns, you can literally trace out the design idea on the pumpkin with a pencil or cutter. This will help you in carrying out the carving neatly. As a parent however, you can provide your kids with paints and marker colors. We can bet that the children will absolutely love the idea without feeling left out.
There are certain things which you will have to do so that the kids at home can carve the pumpkins in peace and enjoy the experience for example;
Clean the skin.
Scoop out the pumpkins from the inside as much as you can.
To keep them safe from drying out, you can give your hollow pumpkins a bleach & water bath.
Also, through this blog, we would like to encourage schools, child care centers and parents to arrange small and healthy pumpkin carving activities for your students and children so that they can also spend their Halloween in full swing. You can also announce an incentive to motivate kids. And if you are feeling lazy (to any extent) even then you can incentivize the pumpkin carving and trust us, you will end up having some really cute pumpkins for your Halloween décor.
Now let's have a look at what can be drawn and carved out of pumpkins on Halloween 2019:
This is very important to keep in mind that you don't have to rush into carving the pumpkins. Clear out the schedule, relax and then start the carving
As simple as it might seem from the stencil, all you have to do is to trace 'Boo!' for your children and let them take care of the rest. They can use permanent black markers and acrylic paints to create their 'masterpieces'.
Drawing a cat is one of the easiest things to do, to be honest! You can also ask the kids to trace a cat or two on the pumpkin and paint them with the colors of their choice.
Learning how to draw or carve out the Jack-o'-Lantern pattern, you can let the kids try creating just that on pumpkins this year. It's up to them if they want to add the element of horror or if they want to keep the idea adorable by adding some cute colorful eyes and ears.
The best idea would be to let your kids pick and choose which character or pattern they would want to draw and paint on the pumpkins but we will also suggest creating lizards and monsters on the pumpkins as well.
Beginners, note that if the pumpkins are going to be carved then make sure that you rehydrate them by using a spray water bottle during the process of carving.
Also, make sure that you choose a well-lit spot in your house for carving and keep wet wipes and trash bags with you all the time to clean the station and dump the waste there and then.
Recommended: How to carve a pumpkin
After the carving and painting have been done, you will have to do some more things in order to make the pumpkins last longer like;
Apply Vaseline to the edges of the pumpkins to add an extra layer of protection.
Display the pumpkins in areas where the temperature stays stable all the time.
If you want to use the carved pumpkins for more than 1 days then you should refrigerate them.
You can give carved pumpkins an ice bath too if you want them to stay fresh for a longer period of time.
That's all for today's blog guys as we have shared a lot of information and tips with you. Now all you have to do is to get your hands on our stencils and patterns and wait for the night to come. Don't forget to share our blog and ideas with your friends and colleagues too. Until next time!
– – – – – – – – – – – – – – – – – – – – – – – – – – – – – – – – – – – – – – – – –
Don't miss out these cool Halloween freebies:
– – – – – – – – – – – – – – – – – – – – – – – – – – – – – – – – – – – – – – – – –
10 Very Easy Halloween Pumpkin Carving Stencils, Ideas, Patterns for Beginners & Kids 2019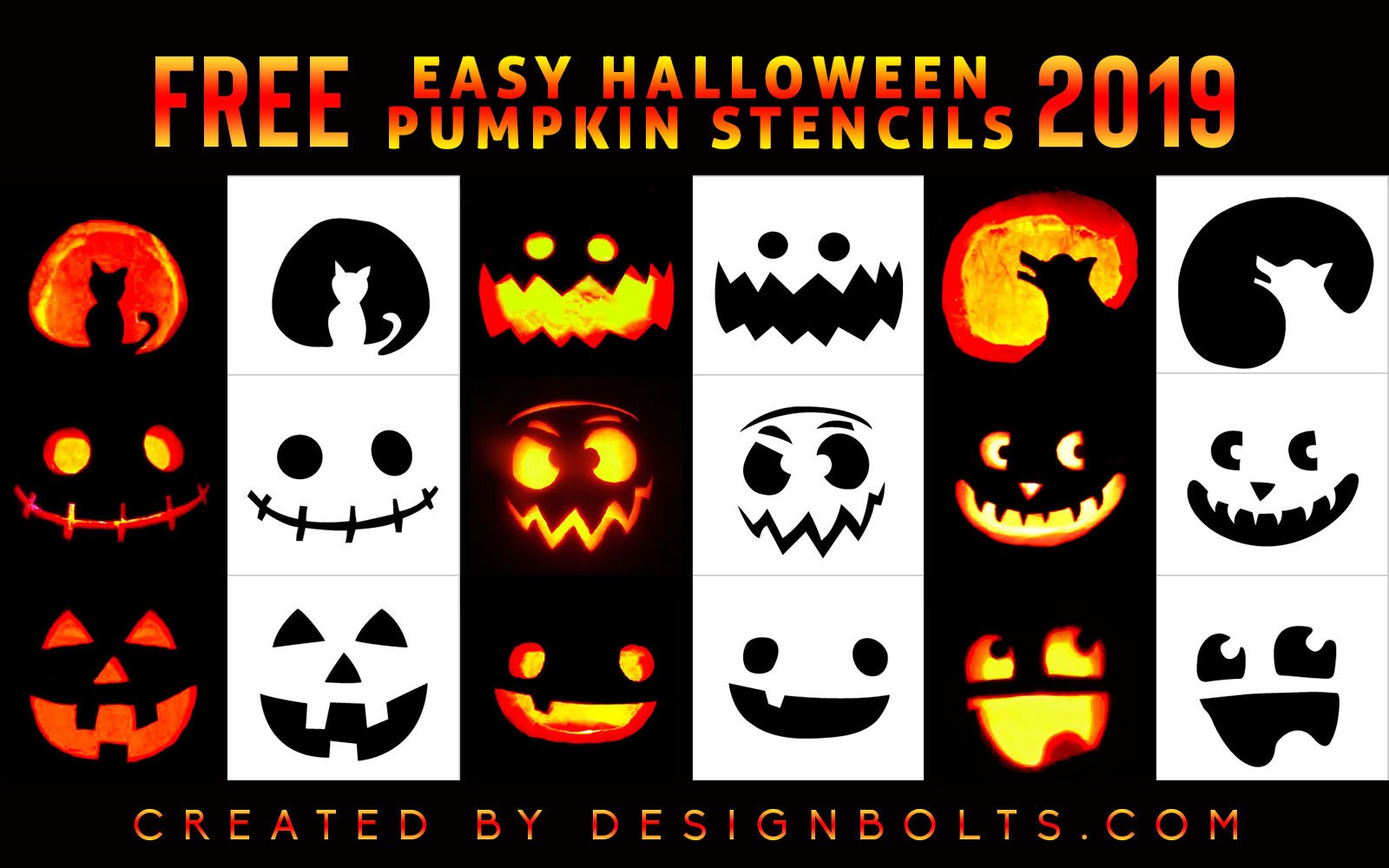 1. Cat Easy Halloween Pumpkin Carving Stencil for young children and kids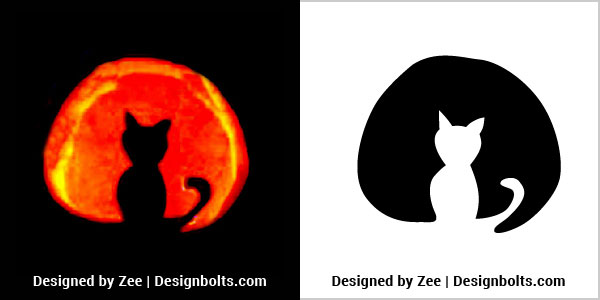 Download Pumpkin Stencil 1 
2. Smiling Face Easy Halloween Pumpkin Carving Pattern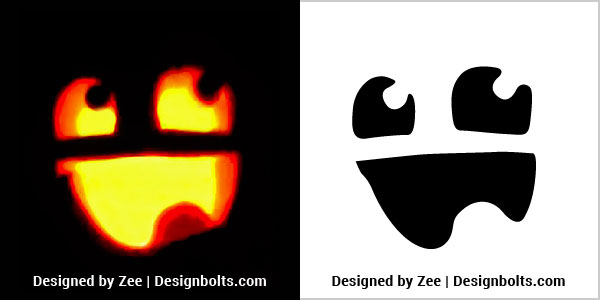 Download Pumpkin Stencil 2 
3. Very Easy Halloween Pumpkin Carving Printable Pattern for beginners and kids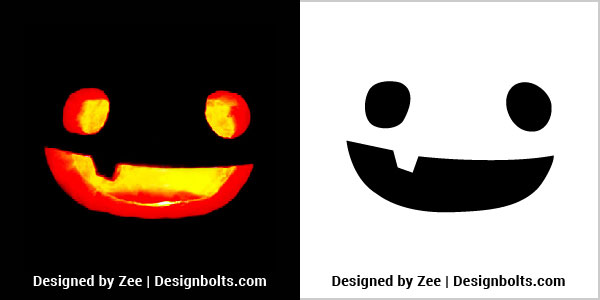 Download Pumpkin Stencil 3 
4. Easy traditional Jack O Lantern Carving Stencil for kids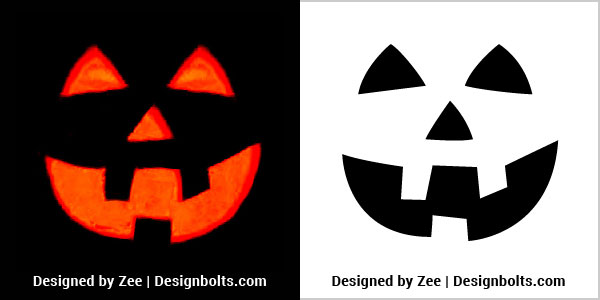 Download Pumpkin Stencil 4 
5. Frank Pumpkin Carving Stencil for kids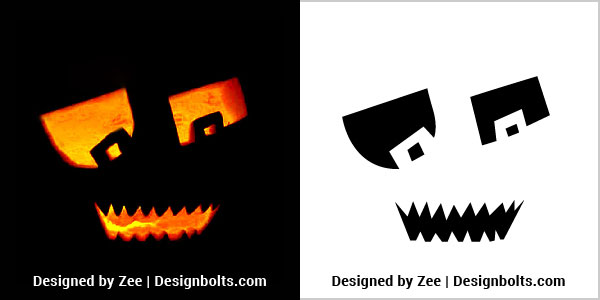 Download Pumpkin Stencil 5 
6. Scary Cat Pumpkin Carving Template Free Download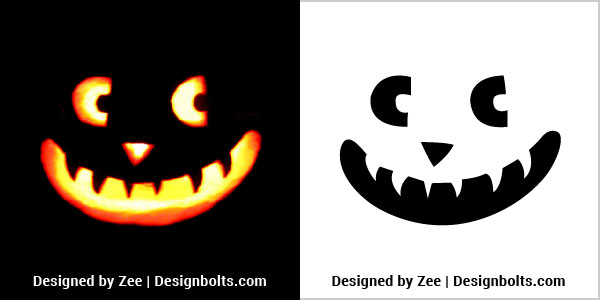 Download Pumpkin Stencil 6 
7. Scary Easy to Carve Pumpkin Stencil for kids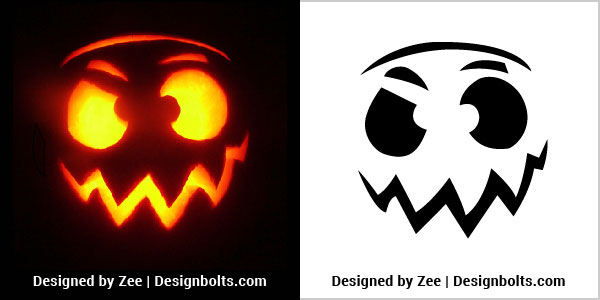 Download Pumpkin Stencil 7 
8. Spooky Pumpkin Carving Stencil for kids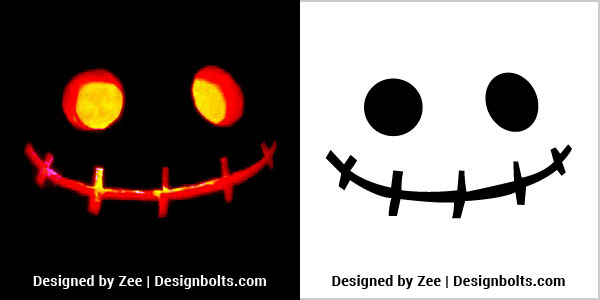 Download Pumpkin Stencil 8 
9. Wolf Pumpkin Carving Stencil 2019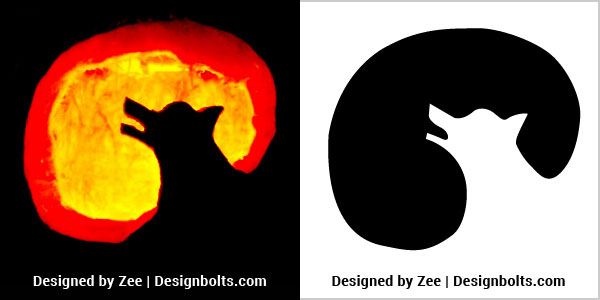 Download Pumpkin Stencil 9 
10. Pumpkin Face Easy Carving Stencil for kids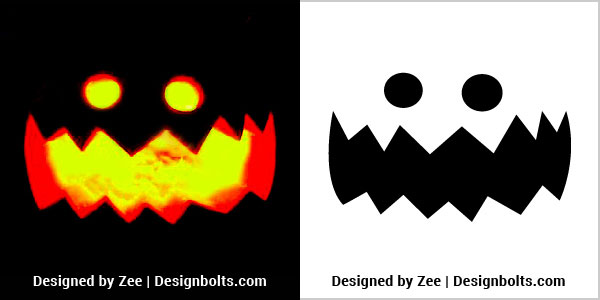 Download Pumpkin Stencil 10
290+ Free Printable Halloween Pumpkin Carving Stencils, Patterns, Designs, Faces & Ideas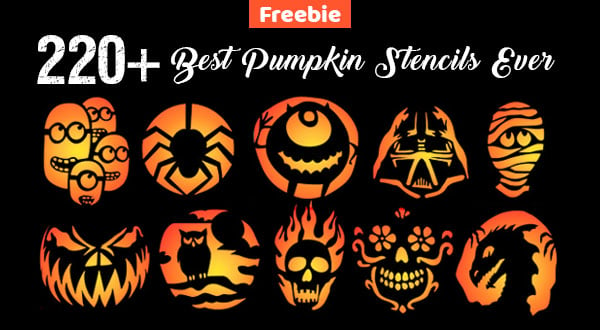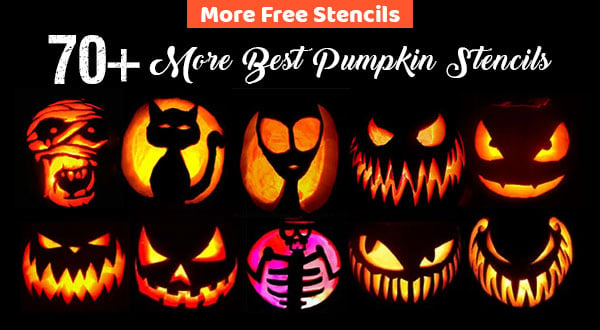 More Scary Pumpkin Carving Stencils & Patterns for Halloween 2019: