If you are a forward-thinking entrepreneur of today's era, then you may want to take your business to the next level and establish a unique brand. For that, one of the most important things that you are going to need is an attractive logo. The question is- how do you get one, and what's a reasonable price for the service?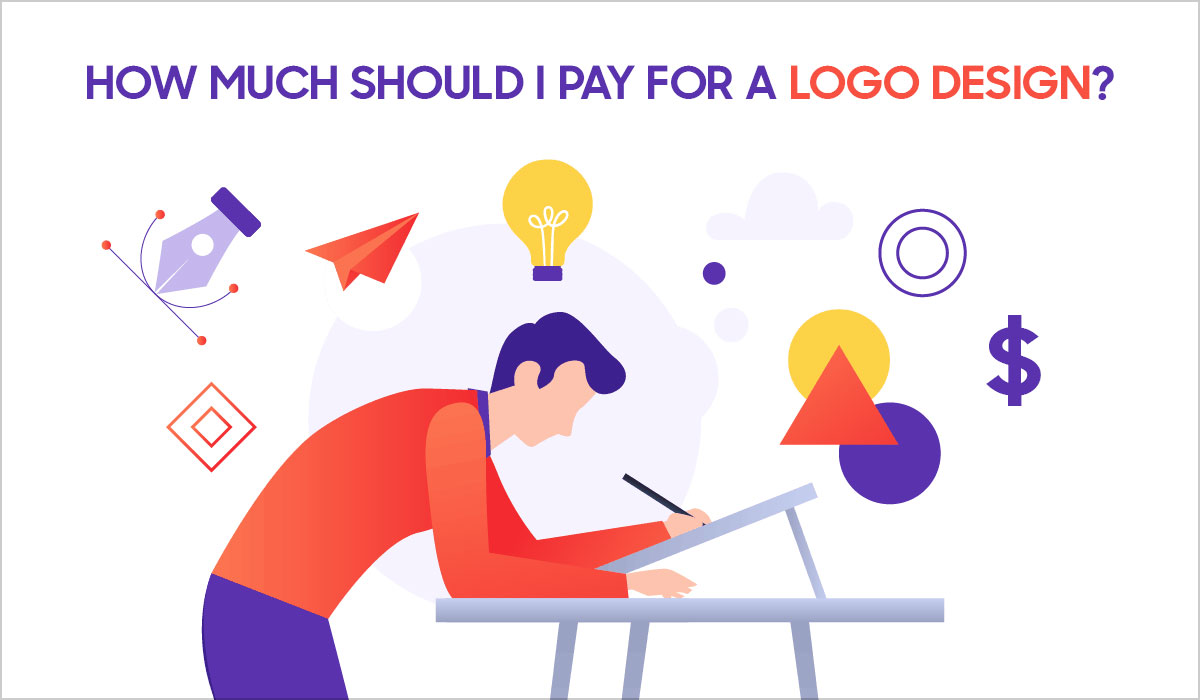 Options for Logo Designing
The following are some of your main options for designing a premium-quality logo:
1. Contact a Graphics Design Studio
If you want to take the old-school approach, then you can just find a reputed graphics design studio in your area. Bear in mind, this option will cost you a lot and isn't usually recommended to most people. However, we will cover it here just for the sake of information.
The reason why graphic design studios aren't suitable for most entrepreneurs and business-owners is that traditional graphics designers take their sweet time for delivering results. There are also more than a few revisions in the designs based on the client's feedback. Most importantly, the cost is too high- you can easily expect to shell out at least a few hundred dollars to get a decent design.
One big advantage that you get with a professional design studio is dedicated support and service. Your brief is also studied by professionals who know how to create the best website designs and offline products. You also get to have one-to-one conversations with them to help them get a better idea of your requirements.
2. Freelancers
There are hundreds of thousands of freelancer graphic designers in the world, and there are many reasons why they will increase in number. You can contact some who are highly skilled and capable of understanding your requirements to get a premium logo at a small price.
You can easily find talented logo designers on freelancer platforms like Freelancer.com, Upwork.com, etc. You also get to compare the profiles on the basis of experience, past projects, clients' ratings, etc. The best part is the price.
There are many platforms like Fiverr where you can find a logo designer who can create a unique logo for you for as little as $5. If you want a more seasoned designer on the job, then you can easily have a logo designed in less than $50.
3. Online Logo Makers
Today, a growing number of ambitious and tech-savvy entrepreneurs are becoming solopreneurs. Under that role, they try to manage all kinds of business-related processes on their own which include accounting, marketing, sales, product development, etc. So, it only makes sense for them to take care of branding too. There are many great products for that in the market!
If you want to design an attractive logo that speaks the language of your brand, then you can do it yourself online. There are all kinds of logo makers on the internet that allow you to handpick different parts of a logo viz. fonts, icons, colors, etc. and combine them all to create a complete product. There are even programs like Tailor Brands that uses artificial intelligence technology to create a logo for you on its own! You can also try it for free!
Compared to other options, logo makers are way more affordable and easily accessible. They usually don't cost more than $20. Many of them even come with a demo option to give you an idea of what to expect.
Conclusion:
As you can see, there is no dearth of options for designing a quality logo today. However, your choice should depend on your requirements and budget.
Recommended: