Hey guys! We have been receiving lots of love and encouragement from all of you for sharing ideas as well as stencils & patterns to create amazing pumpkin carvings this year and we can't thank you enough for that. We are overwhelmed with all the positive and constructive feedback and we promise you that we will be designing and writing amazing stuff for each one of you.
Since you all know that we are trying our best to cover Halloween related topics and like the super creative and proactive people that we are, we decided to talk about the Jack O' Lantern in our today's blog. It's going to be an interesting read for everyone but that's not it because we will also share 10 scary Halloween pumpkin carving stencils, patterns and ideas to carve your very own versions of Jack O' Lanterns on your pumpkins.
Although we have shared multiple tips and tricks regarding pumpkin shopping and how to keep your carved pumpkins fresh and alive for at least two days in our previous blogs but those readers who have just started reading our blog, this one is for you:
To make sure that you are spending your money on the right stuff, you need to (thoroughly) check out the pumpkins. Only get the ones which have green stems and give you happy vibes. Another point to keep in mind while buying pumpkins is the skin color which must be dark orange. Watch out for the scars and holes as rotten pumpkins will destroy fresh pumpkins as well leaving you in a troublesome situation.
Moreover, you must prefer flat bottomed pumpkins for carving as they are easy to handle and stay upright but if that seems like a tough thing to do then get the pumpkins which are available in the market and flatten their bottoms using a big sharp carving knife.
So what is a Jack O' Lantern? Irish people brought the concept of creating lanterns to America but they would use turnips to serve the purpose however, with the passage of time, people decided to replace the turnips with big fat pumpkins and now a Jack O' Lantern is known to be a lantern which is created by hollowing a pumpkin and placing a candle in it.
To be on the safe side, it is advised to not use an actual candle to light up the pumpkins because the skin can catch fire easily when they are dried out. Use flameless candles instead so that you and your loved ones are safe.
Also, know that no one is perfect at anything and it is something which shouldn't be taken negatively. We all know that we are trying everything we can to become better humans, to be creative, to be humble and to work on things which give us happiness. Same is the case with buying and carving pumpkins. We are not pros so the least we can do is to try and learn how to carve vegetables and fruits.
Recommended: How to carve a pumpkin
Experimenting is a harmless thing to do and we should never stop doing that. Though Halloween is just around the corner and you know that you will have to carve a few pumpkins to decorate your house or office but when it's not Halloween or any other event / occasion whatsoever then you should take out some time from your busy schedules and plan out fun activities with your family, friends and colleagues to learn how to carve so that you are prepared for the scary night.
And if that sounds like a lot of work then we know some guys who can help you save your time by keeping you sane. It's us, you guys! We have been creating pumpkin carving stencils and patterns for some time now and the best thing about the stencils etc. is that you can download them for free and can take printouts whenever you want to. Our stencils are super easy to use too – all you have to do is to get ready for the pumpkin carving session at your house, office or store, trace out the shapes and patterns using lead pencils or carving knives and you will be getting done with half of the work.
In our collection of Halloween pumpkin carving stencils and patterns, you will find the following ideas and we are sure that you are going to love them:
In addition to that, you will be happy to know that we have also created stencils of owls, mummies, spiders, minions, skulls and fire dragons as well to help you in upping your pumpkin carving game this year.
This is important and we know that after reading this you would want to invite us to your Halloween party:
Once you have done carving the pumpkins, use petroleum jelly and protect the carved edges from drying out.
Place your carved pumpkins in an area where temperature stays stable throughout the day.
If you feel like using the pumpkins for another party then you must refrigerate them or give them an ice bath over-night. Ice bath will rehydrate them and they will start looking fresh all over again.
That's all for today guys! We hope this blog and carving ideas will help you in arranging one of the best Halloween parties in town in 2019. Don't forget to share the blog with your friends and family too!
– – – – – – – – – – – – – – – – – – – – – – – – – – – – – – – – – – – – – – – – –
Don't miss out these cool Halloween freebies:
– – – – – – – – – – – – – – – – – – – – – – – – – – – – – – – – – – – – – – – – –
10 Free Scary Halloween Pumpkin Carving Stencils, Patterns & Ideas 2019 | Jack O Lantern Faces & Images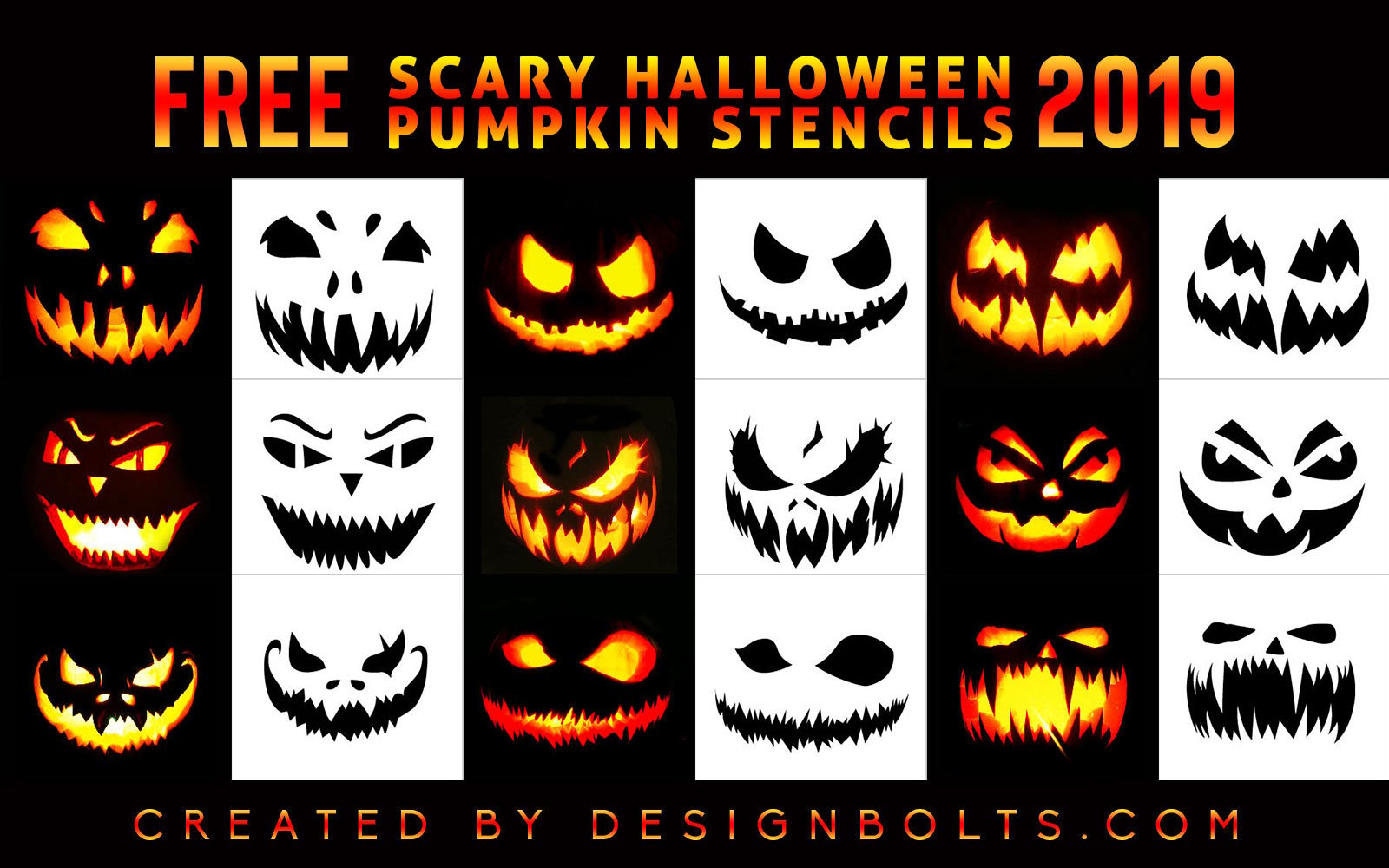 1. Scary Halloween Pumpkin Carving Stencils 2019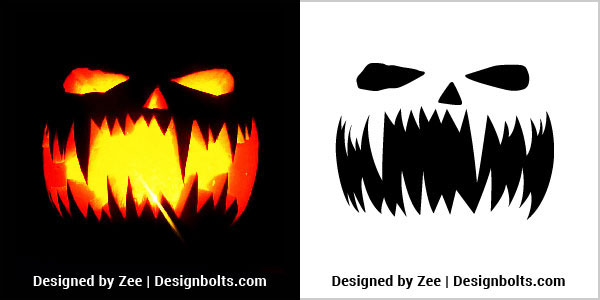 Download Pumpkin Stencil 1 
2. Scariest Halloween Pumpkin Carving Stencils 2019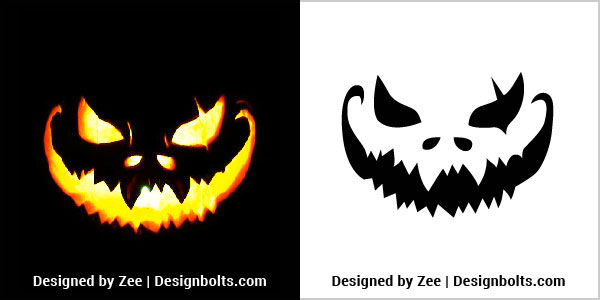 Download Pumpkin Stencil 2 
3. Creepy Pumpkin Carving Pattern 2019 Free Printable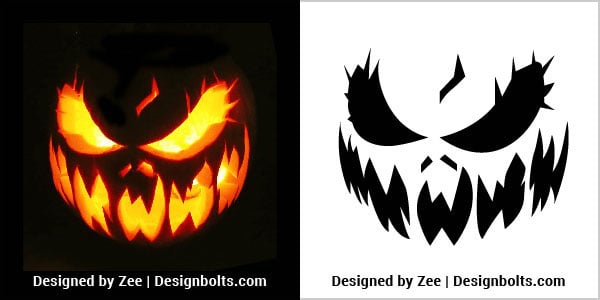 Download Pumpkin Stencil 3 
4. Spooky Pumpkin Carving Stencil 2019 Free Download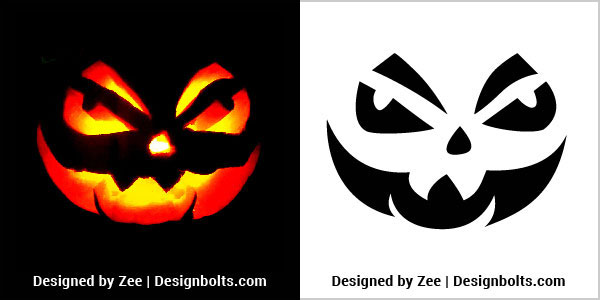 Download Pumpkin Stencil 4 
5. Angry Pumpkin Carving Stencil 2019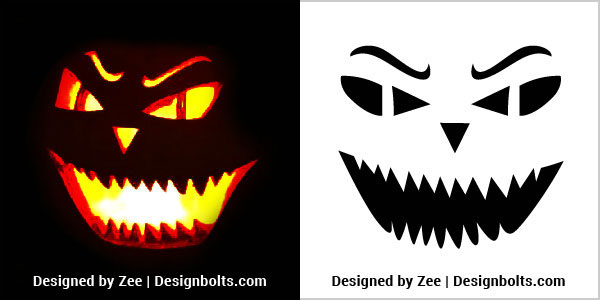 Download Pumpkin Stencil 5 
6. Jack O'Lantern Pumpkin Carving Template 2019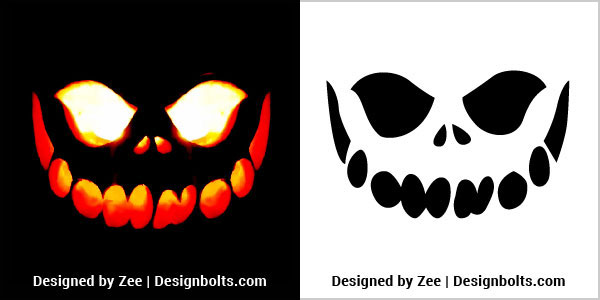 Download Pumpkin Stencil 6 
7. Unique Pumpkin Carving Stencil Face 2019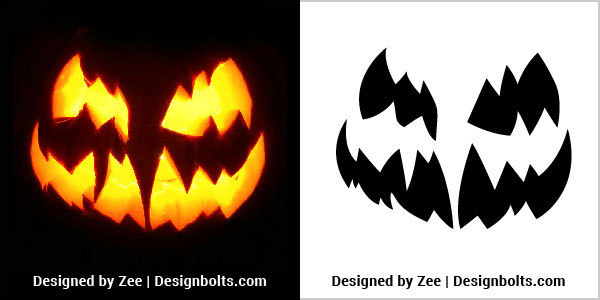 Download Pumpkin Stencil 7 
8. Scary Pumpkin Carving Ideas 2019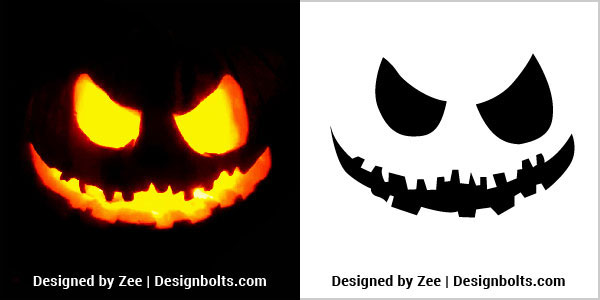 Download Pumpkin Stencil 8
9. Scary Pumpkin Carving Template 2019 Free Download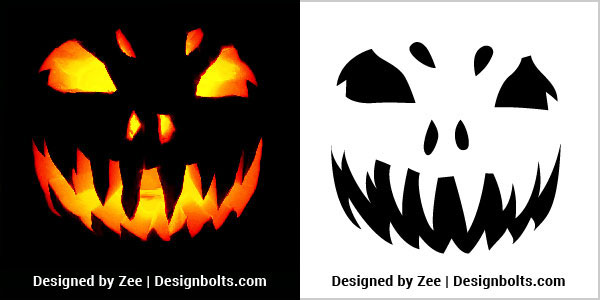 Download Pumpkin Stencil 9 
10. Best Scary Pumpkin Carving Stencil 2019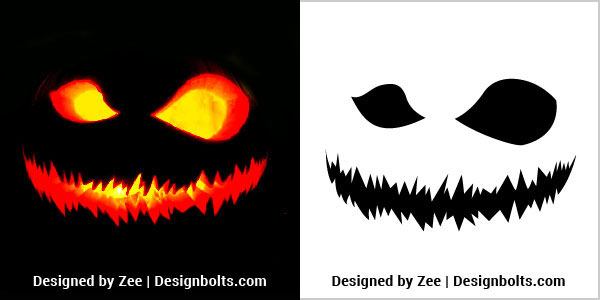 Download Pumpkin Stencil 10
290+ Free Printable Halloween Pumpkin Carving Stencils, Patterns, Designs, Faces & Ideas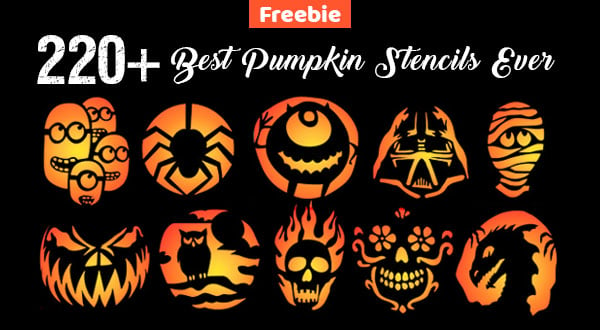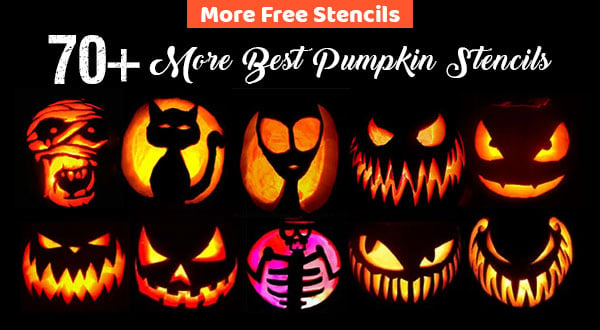 More Scary Pumpkin Carving Stencils & Patterns for Halloween 2019: