Another day, another Halloween related blog. We are overwhelmed to receive such good response from all of you on our carving ideas so, we decided to share some more interesting pumpkin carving stencils, patterns and ideas for you to follow in Halloween 2019. We know that you know that everything that is shared here is unique and helps you in creating beautiful stuff. So, let's get started with some of the carving tips first – because only by following these tips you will be able to make the best use of our designed stencils and patters.
To carve pretty designs on your pumpkins this year, you need to make sure that you have pretty pumpkins too. And to purchase nice pumpkins you must take care of the below mentioned things:
Not all pumpkins will be the same, some will have scars while some will be so smooth you might never want to touch them. Don't spend your money on pumpkins that have cracks or holes but you won't want to ignore pumpkins with bumps though because those features will help you in creating extraordinary and original characteristics.
Always get pumpkins that have smooth and nice orange-y skin and if the pumpkins look dull, don't buy them!
Try buying the pumpkins that have smooth bottoms because that will give you good grip and stability.
Pumpkin handles also matter – a dark green stem is an indication of a fresh pumpkin as well and that's how you will be able to judge 'em all. Oh, and also make sure that you don't hold the pumpkins from their stems.
Don't touch a pumpkin unless you are one hundred percent sure that you won't have to pause the carving and attend a call or send an email to one of your team members. Because pumpkins start to oxidize as soon as a knife touches them.
Wear gloves during the entire process of carving so that your hands and nails don't catch the color.
Buy pumpkins in different sizes as the variety will help you in creating pumpkin man and woman or you can also create a short story or series of events through differently sized pumpkins.
The best way to make sure the carving is neat is to trace the design on the pumpkin. You can use a lead pencil or a marker for this purpose.
We hope you that your carved pumpkins can only last for three days maximum so if you really want to store them (in case there are more than one parties arranged) after the Halloween night then keep them refrigerated. And don't forget to give them an ice bath before displaying them so that they look hydrated.
Also, encourage your kids to help you with the basic carving steps. And if they want to draw something one their own then provide them with markers and acrylic paints. We are sure that your kids will love doing that and you won't even have to supervise them because there will be no knives involved.
Recommended: 290+ Pumpkin Carving Stencils
Let's talk about the scary Halloween pumpkin carving stencils and patterns that we have worked on for you guys. First things first though, all the stuff that you will see in this blog is absolutely free to download and use. Continue reading to know what we have in the idea box for you!
We know that a lot of people still find it difficult to disassociate themselves with the old Jack O' Lantern and trust us when we say this, we get that. But this is 2019 guys and that means we need to check out newer options and characters so that we stay relevant to the times we are present. And to help you with that, we have created stencils of a witch, a mummy, an own and a cat as well as a Boo Halloween stencil. All these characters are scary and cute in their own ways but it is guaranteed that you and your guests will fall in love with the end results.
In addition to some cutesy characters, we have also recreated the Jack O' Lantern stencil by giving it an even scarier look. You also have the option of sharpening the edges as this will add in the horror and will also look amazing.
To entertain the requests of super scary and geeky fans of ours, we have also created aliens stencils as well. We know that you will have fun working with them.
And for the sake of keep the traditions alive, we also wanted to include wolf and skull stencils in the collection so that there is a balance between scary, super scary and adorable carving stencils and patterns.
So guys, you have the tips as well as our scary Halloween pumpkin carving stencils and patterns now what you need to do is to prepare yourself for the big night. We are sure that you will arrange a super lit Halloween party with your amazing halloween décor.
– – – – – – – – – – – – – – – – – – – – – – – – – – – – – – – – – – – – – – – – –
Don't miss out these cool Halloween freebies:
– – – – – – – – – – – – – – – – – – – – – – – – – – – – – – – – – – – – – – – – –
10 More Free Scary Halloween Pumpkin Carving Stencils, Patterns, Faces & Ideas 2019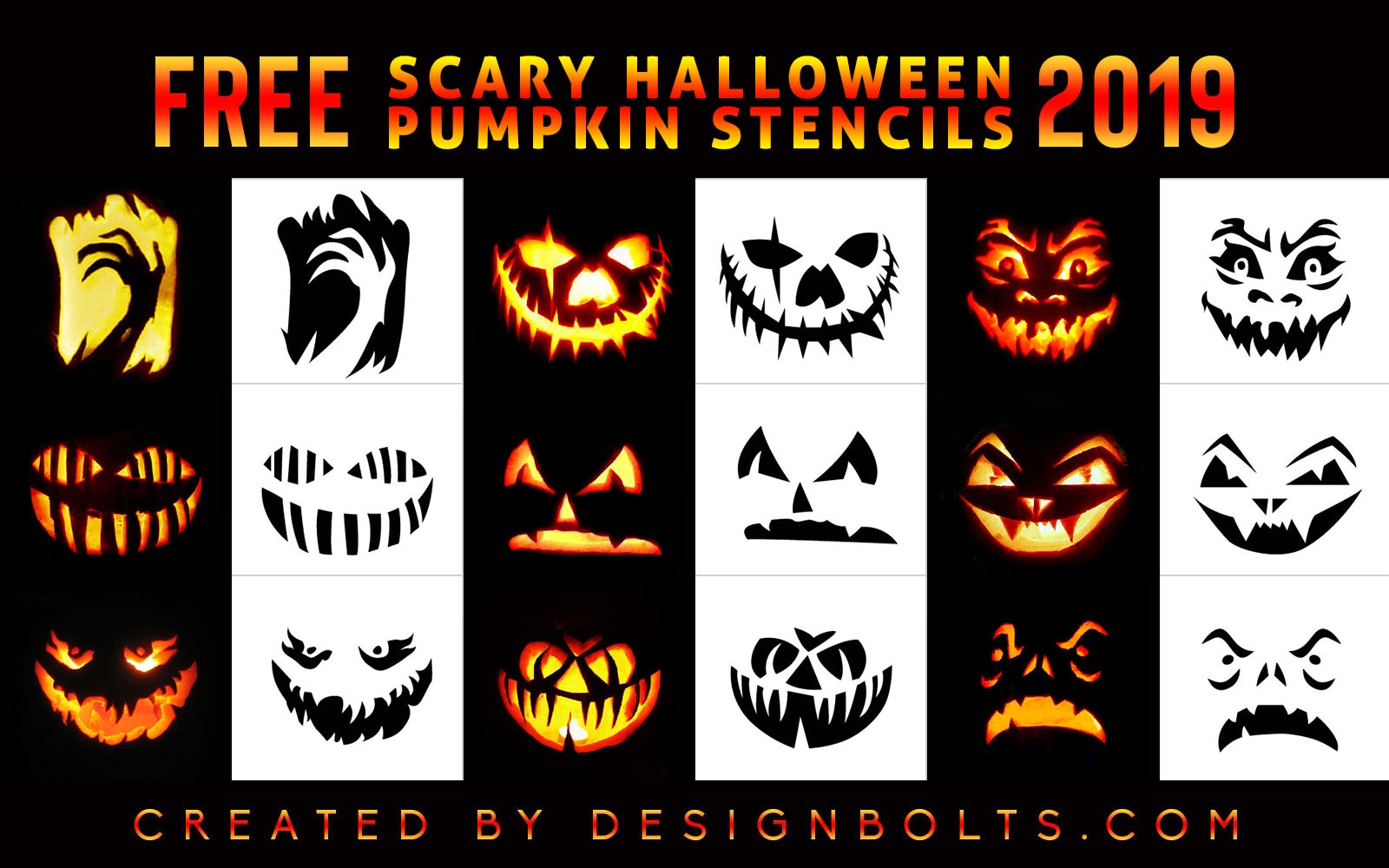 1. Angry Pumpkin Face Carving Stencils 2019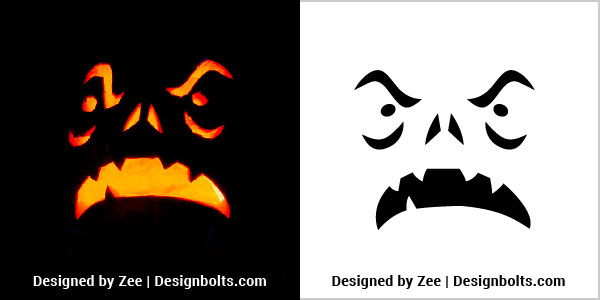 Download Pumpkin Stencil 1 
2. Unique Pumpkin Carving Pattern 2019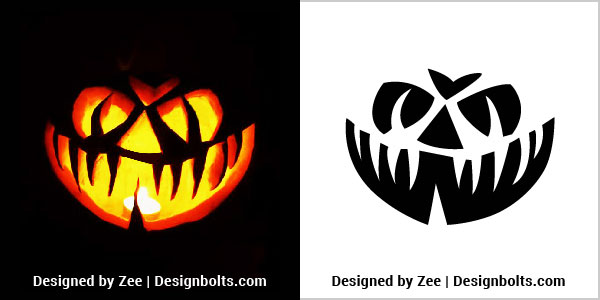 Download Pumpkin Stencil 2 
3. Scary Pumpkin Carving Face Ideas 2019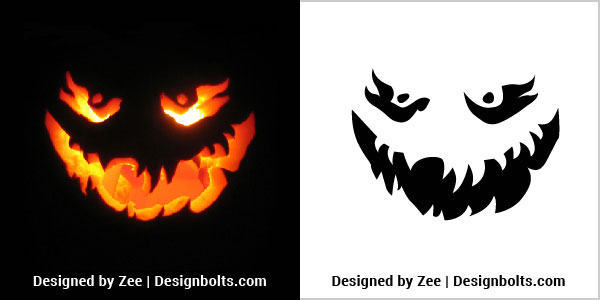 Download Pumpkin Stencil 3 
4. Cool Scary Pumpkin Stencil 2019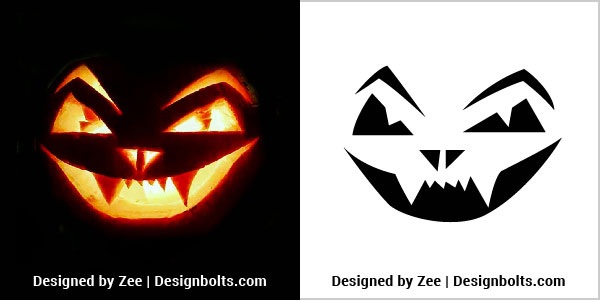 Download Pumpkin Stencil 4 
5. Angry Pumpkin Carving Face Design 2019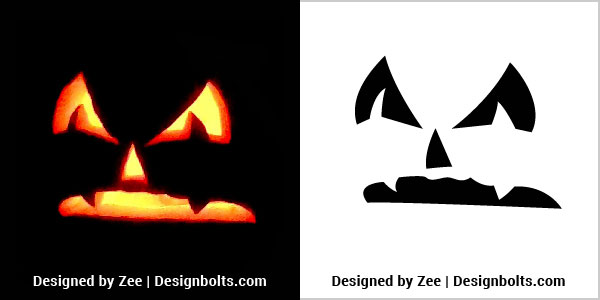 Download Pumpkin Stencil 5 
6. Unique Pumpkin Carving Pattern Free Printable 2019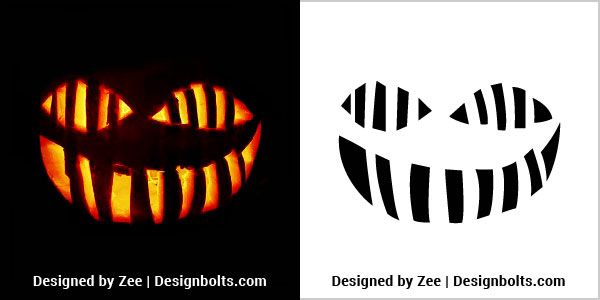 Download Pumpkin Stencil 6 
7. Scary Pumpkin Carving Stencils 2019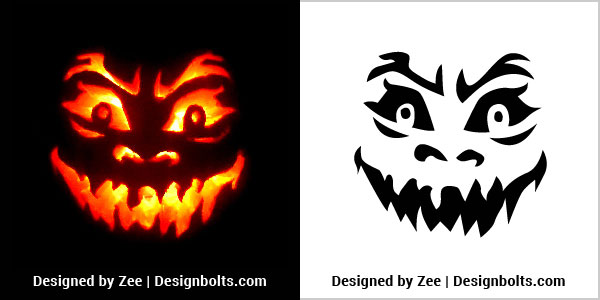 Download Pumpkin Stencil 7 
8. Spooky Pumpkin Carving Stencils 2019
Download Pumpkin Stencil 8 
9. Scary Pumpkin Carving Design 2019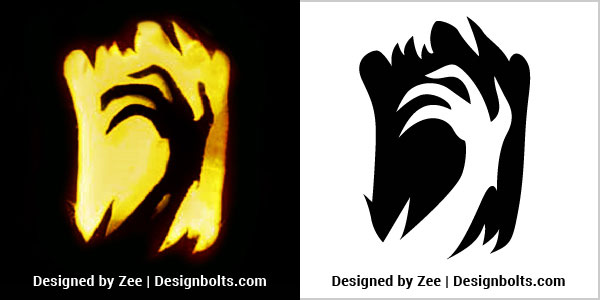 Download Pumpkin Stencil 9 
10. Scary Pumpkin Carving Jack O'lantern Printable 2019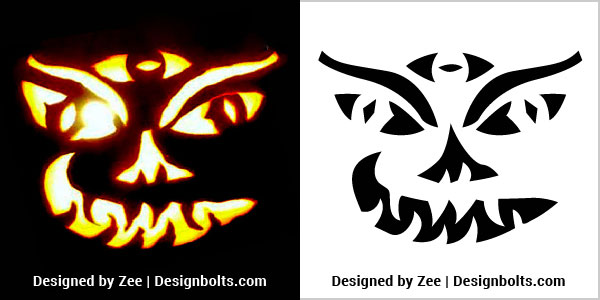 Download Pumpkin Stencil 10
290+ Free Printable Halloween Pumpkin Carving Stencils, Patterns, Designs, Faces & Ideas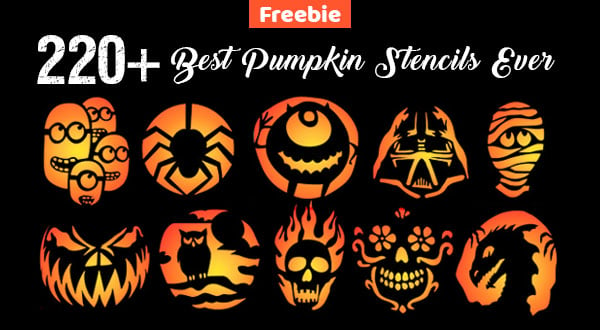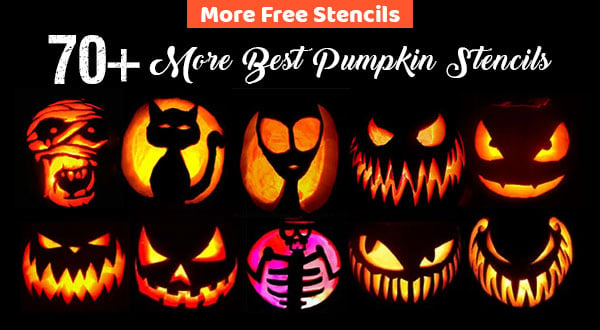 More Scary Pumpkin Carving Stencils & Patterns for Halloween 2019: