What are the things that you are always looking forward to when it's Christmas? Reunions and get to gathers with the family or friends, cute random gifts from your favorite sibling or aunt or a food item that is the specialty of your house and only your mom can cook it? There are many things that we want to have or people we want to be with when we are taking several days off of work but that doesn't mean we cannot wonder about the presents we might be receiving, you know? 😉
Since Christmas season is that time of the year when everyone is feeling generous and they want to make their loved ones happy. In order to do that, what people normally do is that they either spend some amount of money throughout the year or they wait for the sales to be announced. Both are smart ways of doing things and honestly, one should spend the way they are comfortable with – be it anything for that matter.
We have seen our friends spending a lot of money and then disturbing their budget while buying presents for their kids and spouse and friends etc. So, what we do now is that we make a list of items that we want to purchase for someone as a Christmas present and see how things can work for us in terms of finances, couriers and everything else too. We also suggest our friends to sit down for some time and make a list of people they want to surprise with a gift and the stuff they might need or wanted to get for themselves but couldn't buy for some reason.
Recommended: Christmas Tree Decorations
The lists don't have to be extensive ones but what you can do is that you can literally allocate budget according to the association you have with that person – trust us when we say this that doing that is something super calming and it doesn't let you spend more than you should have. Also, the budget allocations stay with you and only you – so, don't worry about how less you want to spend for a certain someone.
It is the thought that counts and that is all what matters the most. But yes, make sure that you don't spends a huge amount of money on something that is not of any use for the person you are giving it to. Allow us to share another amazing tip to do things in the right way. Call your favorite people, send a message or talk them however you feel is convenient and very subtly ask them if they are planning to upgrade their mobile phone or if they want to read a book but cannot find it anywhere in their town or a wallet that they have been planning to purchase but it is pricey and they don't have enough money to spend at the moment. These conversations will help you in understanding what exactly to buy! 😀
Recommended: 50 Homemade Christmas Card Ideas
That being said, we would love to share a list of 25 most beautiful Christmas stockings you would absolutely love to buy in 2019. But we before we reveal the stockings, let's talk about why we (even) purchase half a bunch of stockings and hang them on our fire place before we go to beds on 24th of December. St. Nicholas (Santa Claus or 'The Gift Giver') would secretly help people who were in need so that they could be thankful to God.
Now, that we know that hanging stockings has a direct connection with Santa Claus and that he happens to visit every house and fills the stockings with the presents he has brought for the families – children are told about him so that kids can go to sleep with the excitement to wake up to the stuff they wanted to have.
Recommended: Vector Christmas Icons
The idea of hanging stockings on the 24th of December is to make sure that everyone gets some good hours of sleep and when they wake up in the morning, they have the stuff they have been wanting to use or own. It is a very happy feeling and it doesn't matter how old you are, you do get excited to get your hands on your designated stocking to see what is in there.
So, to add some more fun to your Christmas morning, we are here with a great list of extremely adorable stockings that even the stocking would appear to be a present itself – no exaggerations there! What you have got to do now is to grab a cup of tea or coffee, find a nice place in your favorite corner, make yourself comfortable and then pay a detailed "visit" to the collection of our 25 best and of course, the most beautiful Christmas stockings (EVER) and you would regret not buying them in 2019.
1. Christmas Stockings, 4 Pcs 18 inches Burlap with Large Plaid Snowflake and Plush Faux Fur Cuff Stockings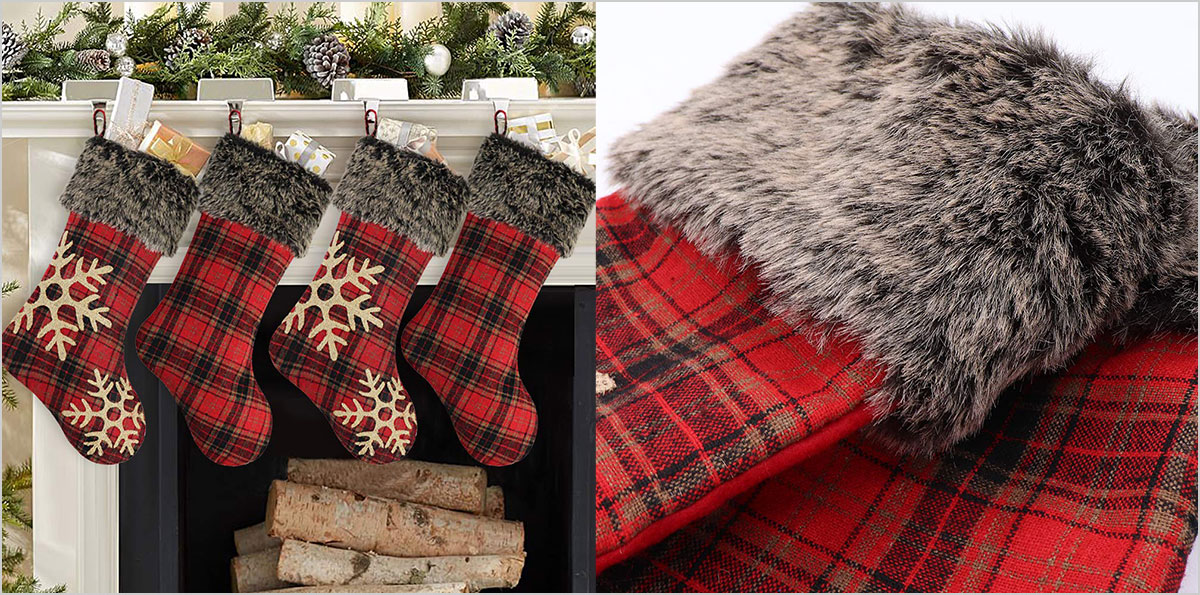 2. Christmas Stockings, 6 Pack 15 inches Small Size Cable Knit Knitted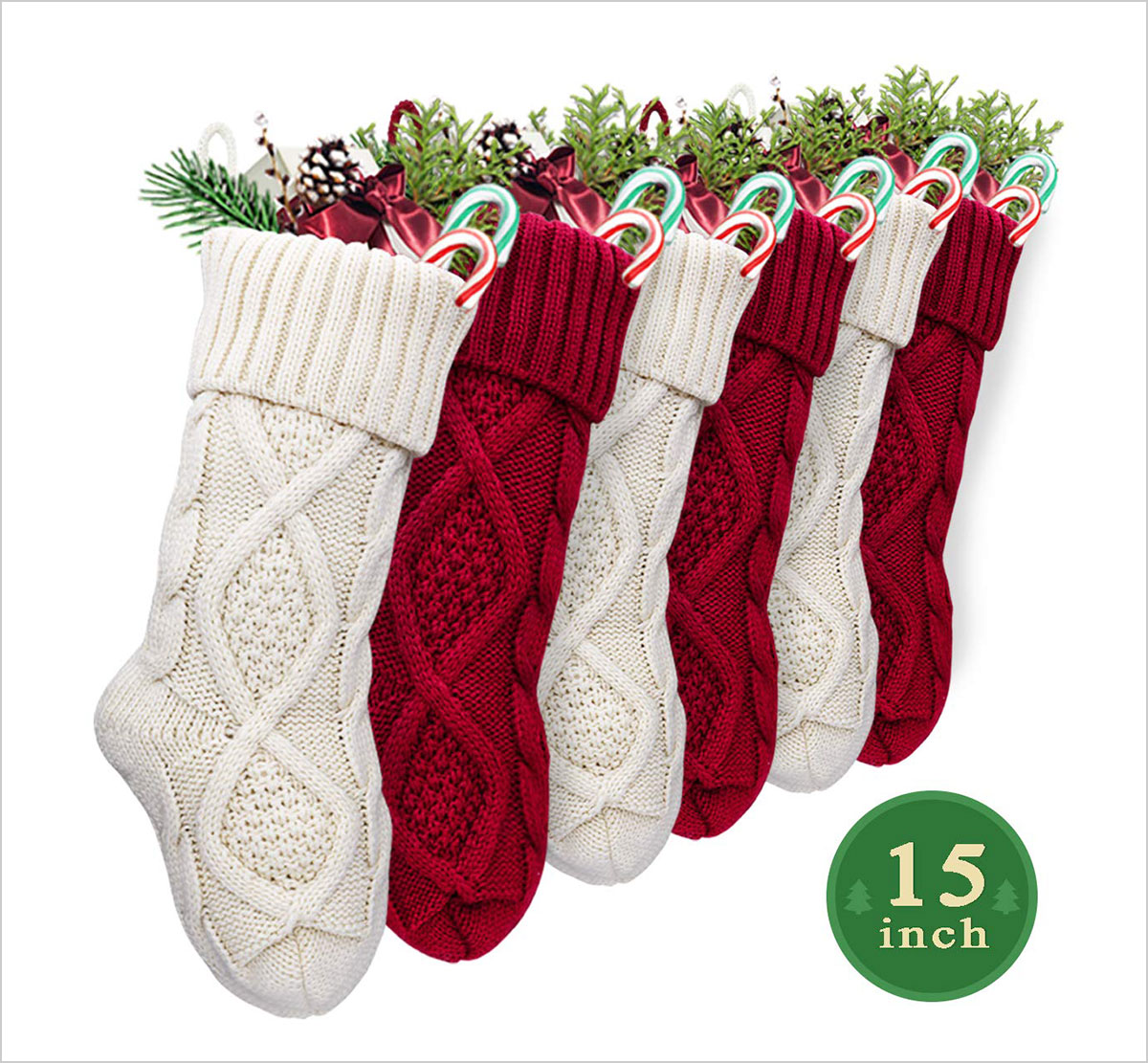 3. New Burlap Christmas Stocking Set of 5 (Extra Large)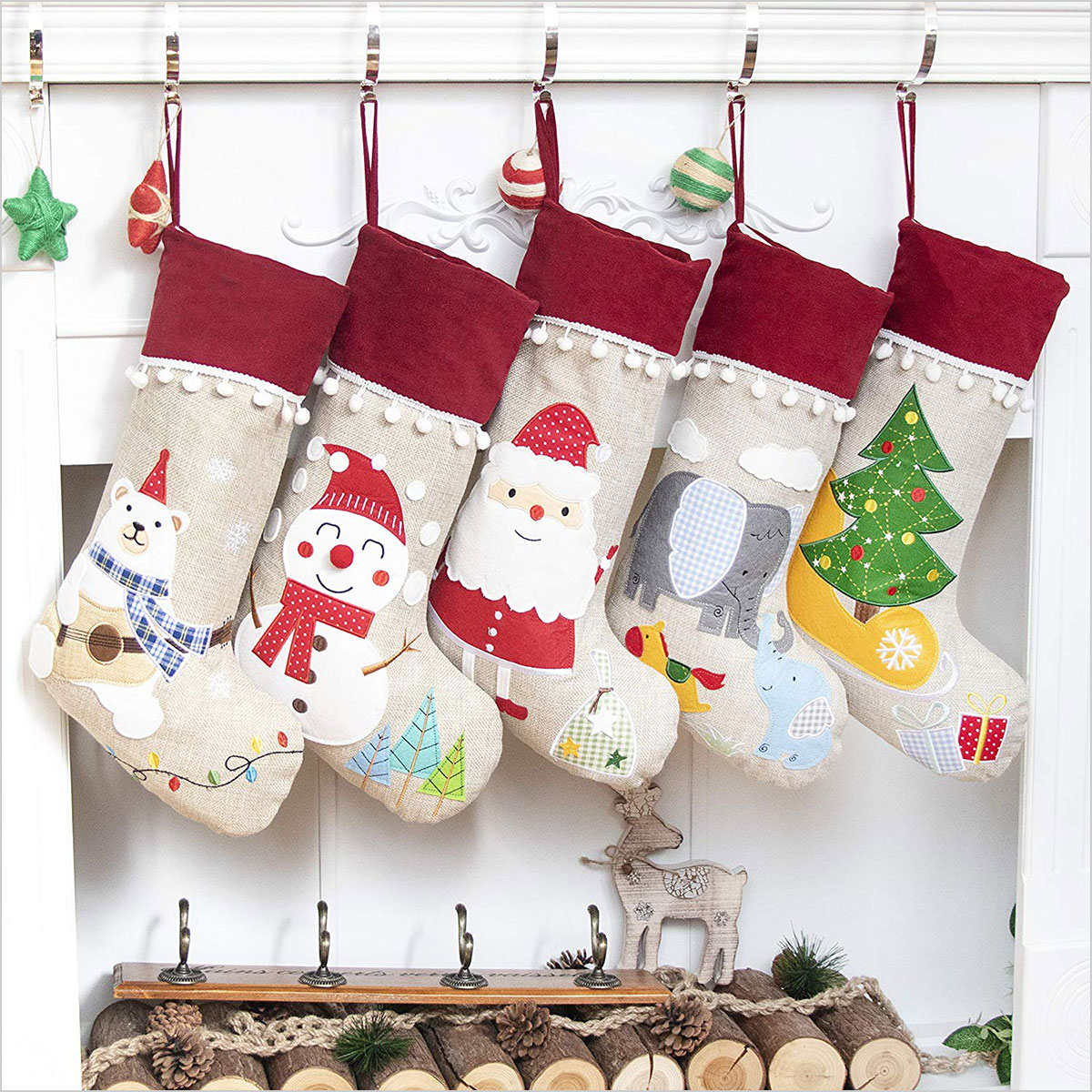 4. GEX 2019 Personalized Custom Name Christmas Stockings for Family 22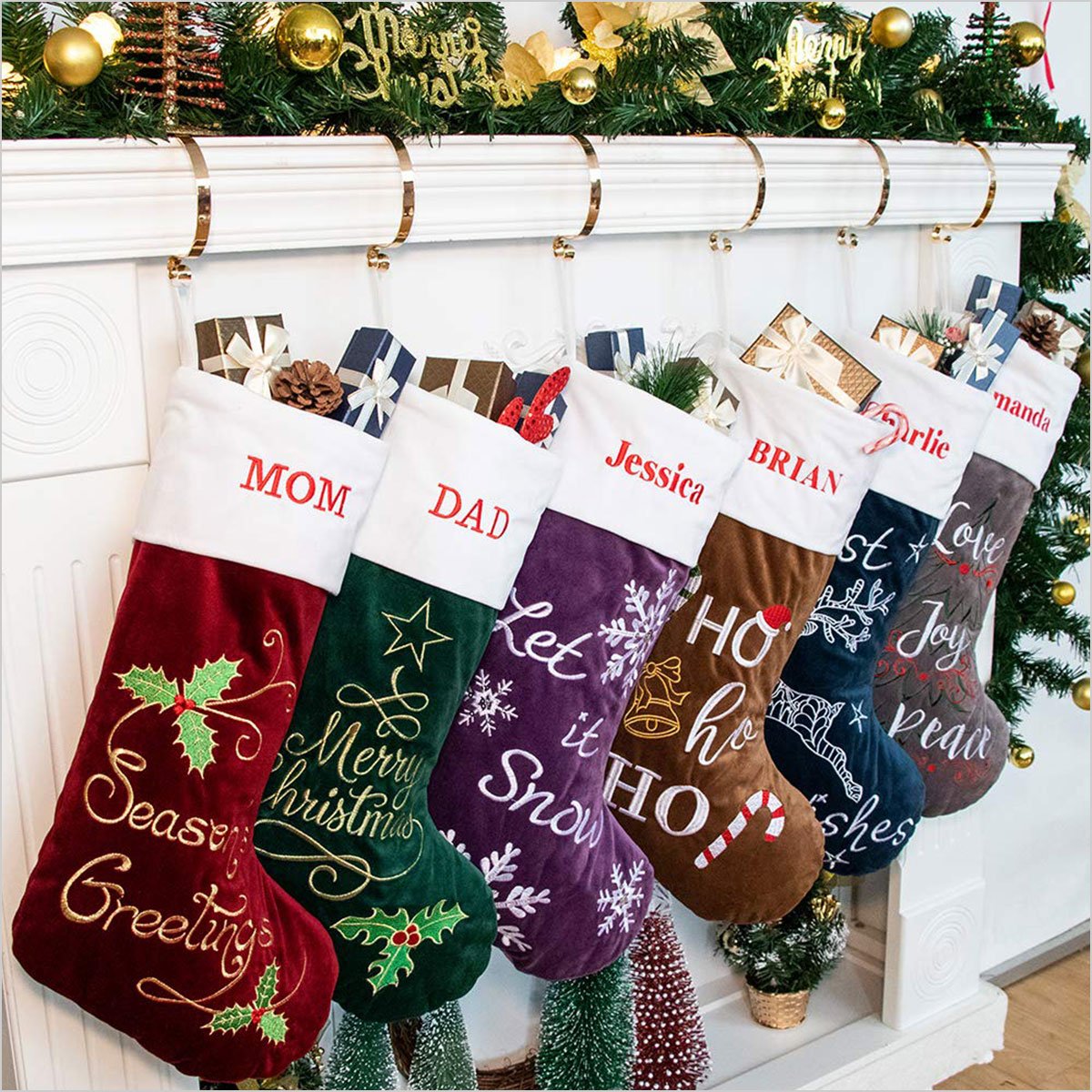 5. Needlepoint Christmas Stocking: Decorating The Tree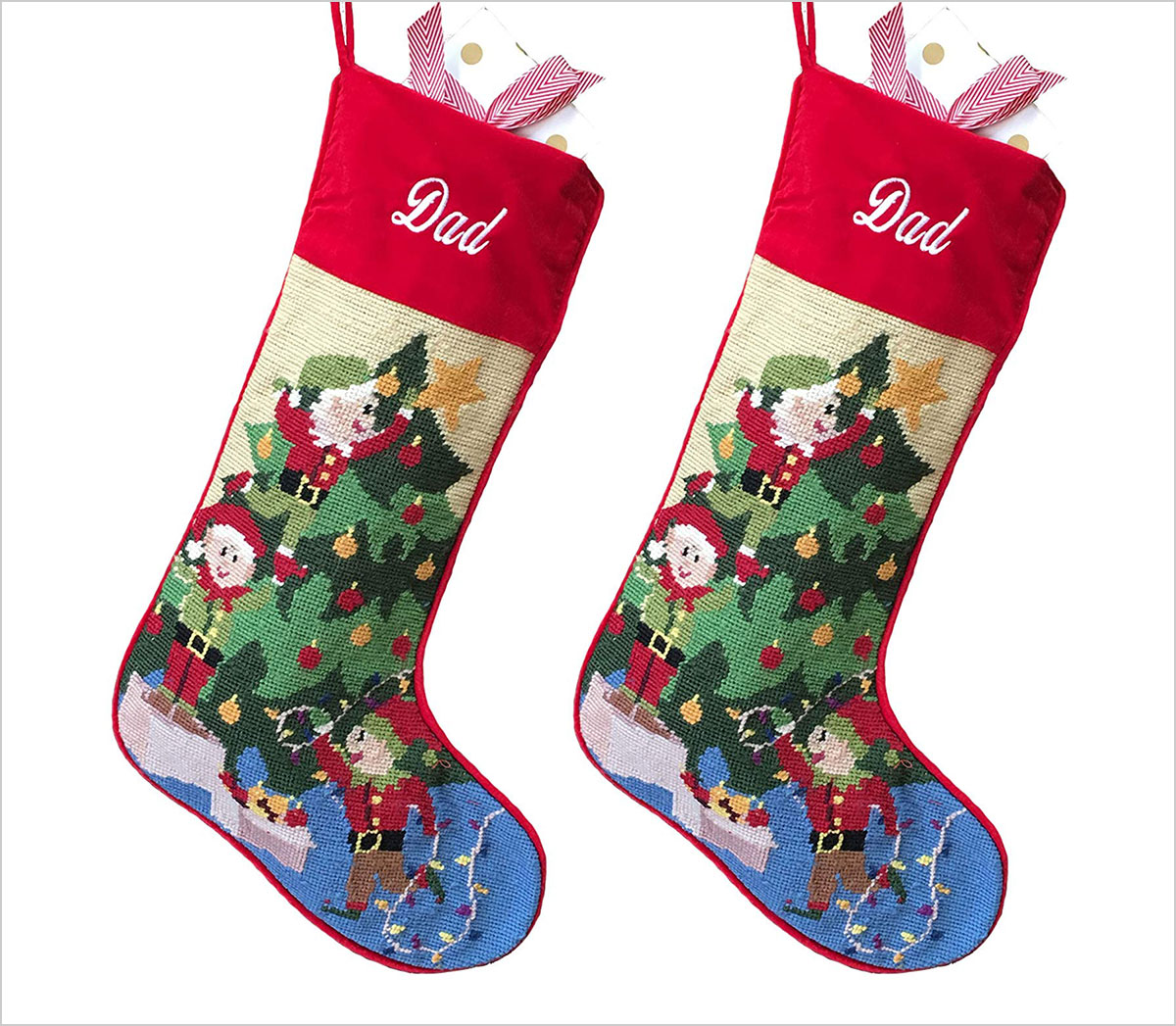 6. Needlepoint Christmas Stocking: Santa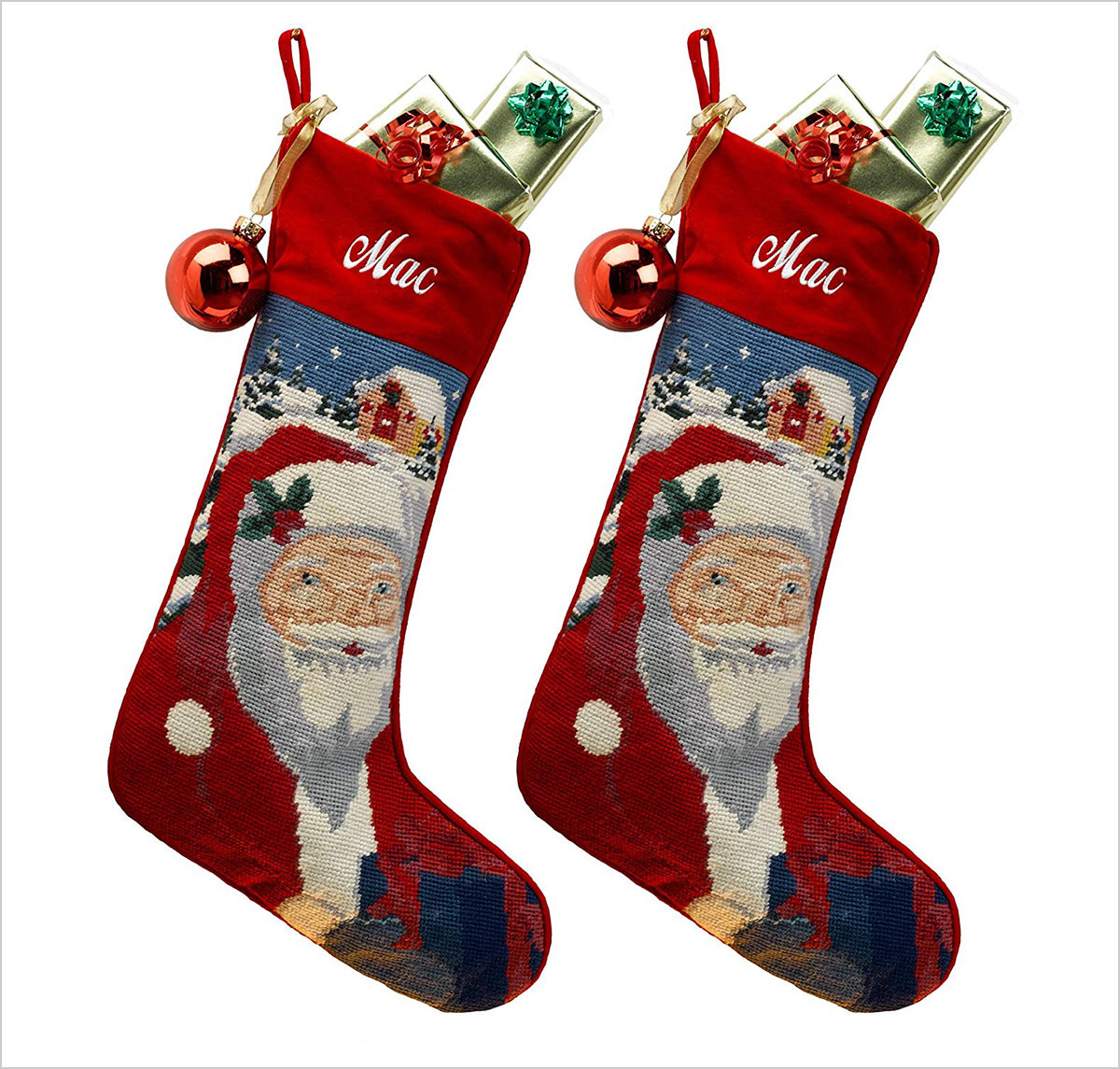 7. DIBSIES Personalization Station Personalized Quilted Christmas Stocking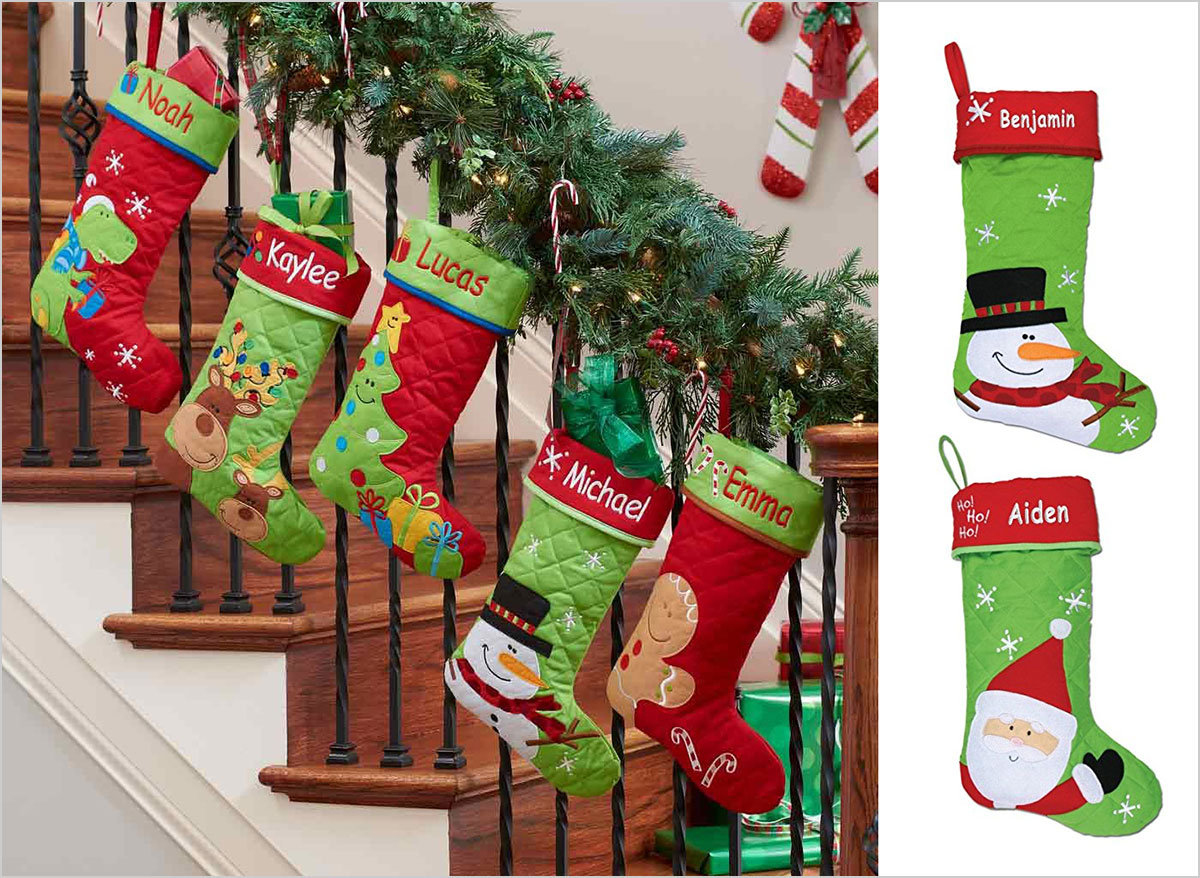 8. Christmas Stockings, Christmas, Unicorn Socks. Characters Plush and Faux Fur Cuffs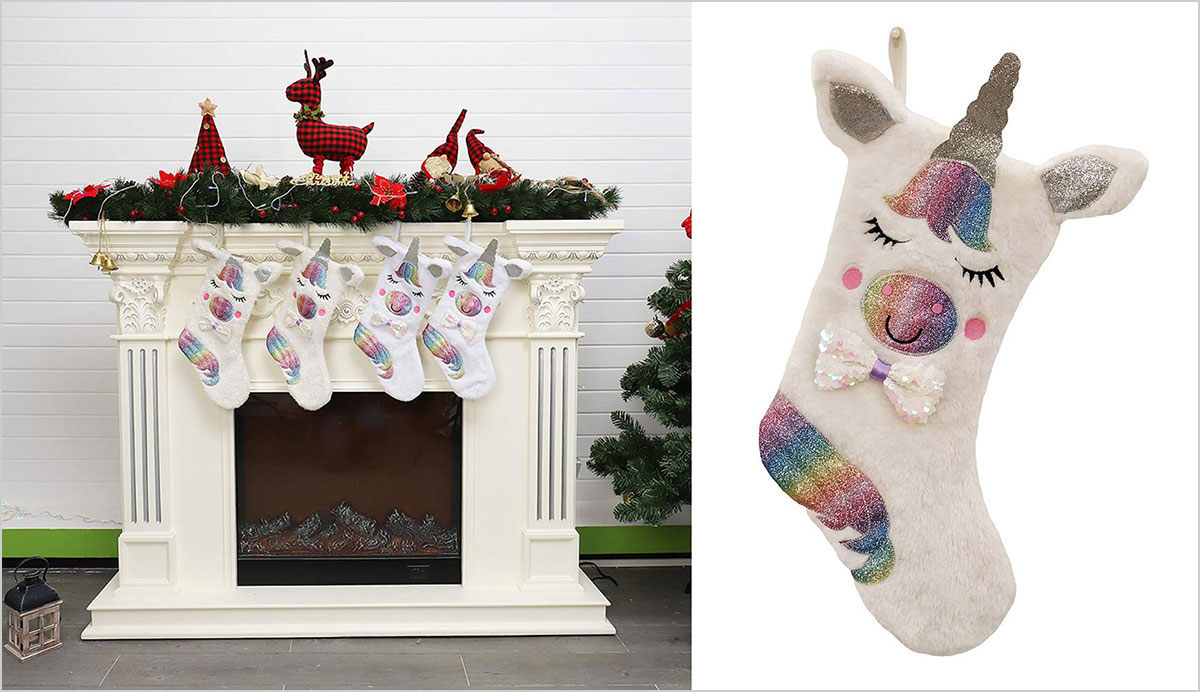 9. WEWILL Personalized Christmas Stockings Home Decorations Gifts for Family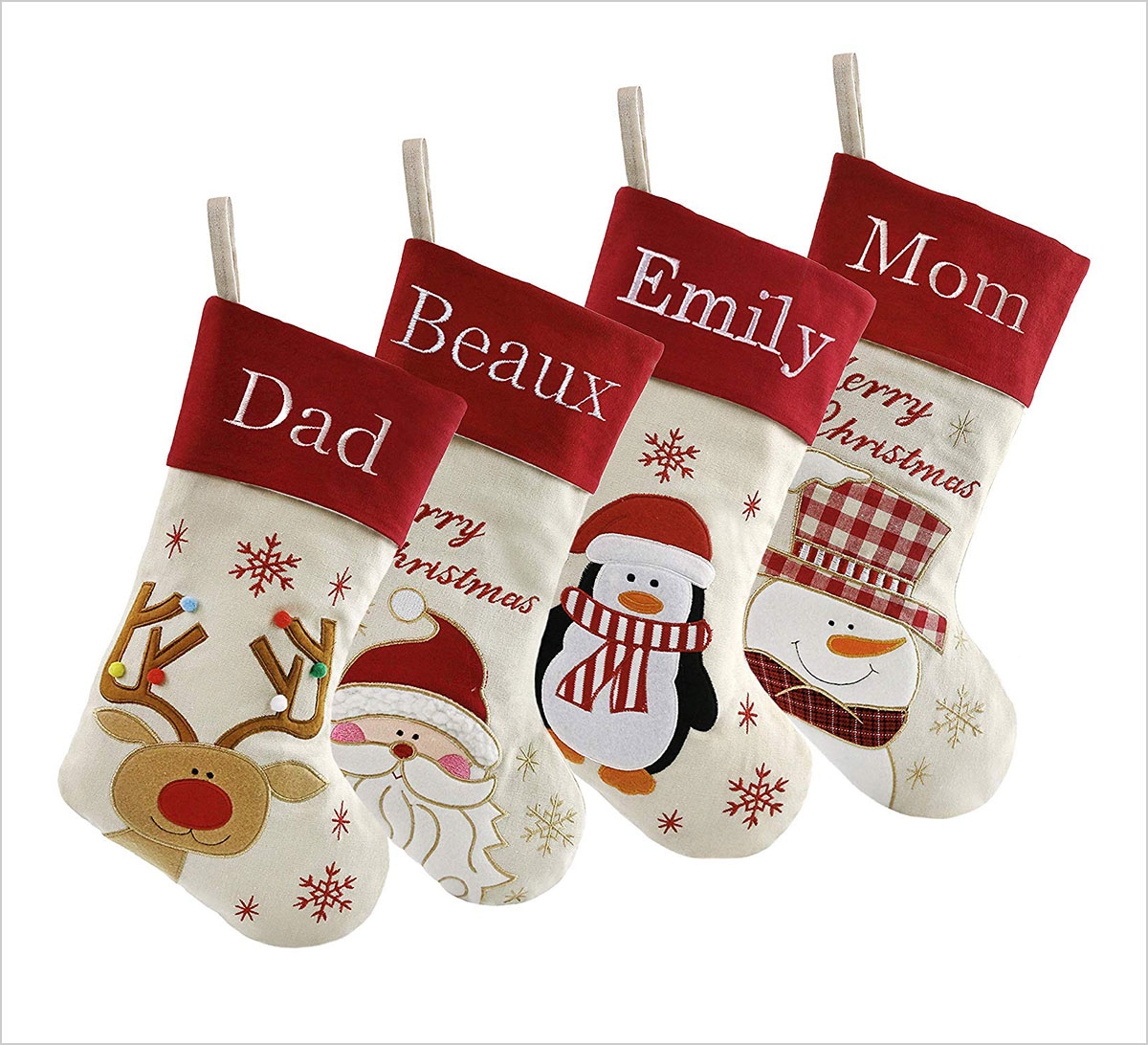 10. Personalized Christmas Stocking in Gray Silver Burlap

11. Personalized Embroidered Christmas Stockings ~ Classic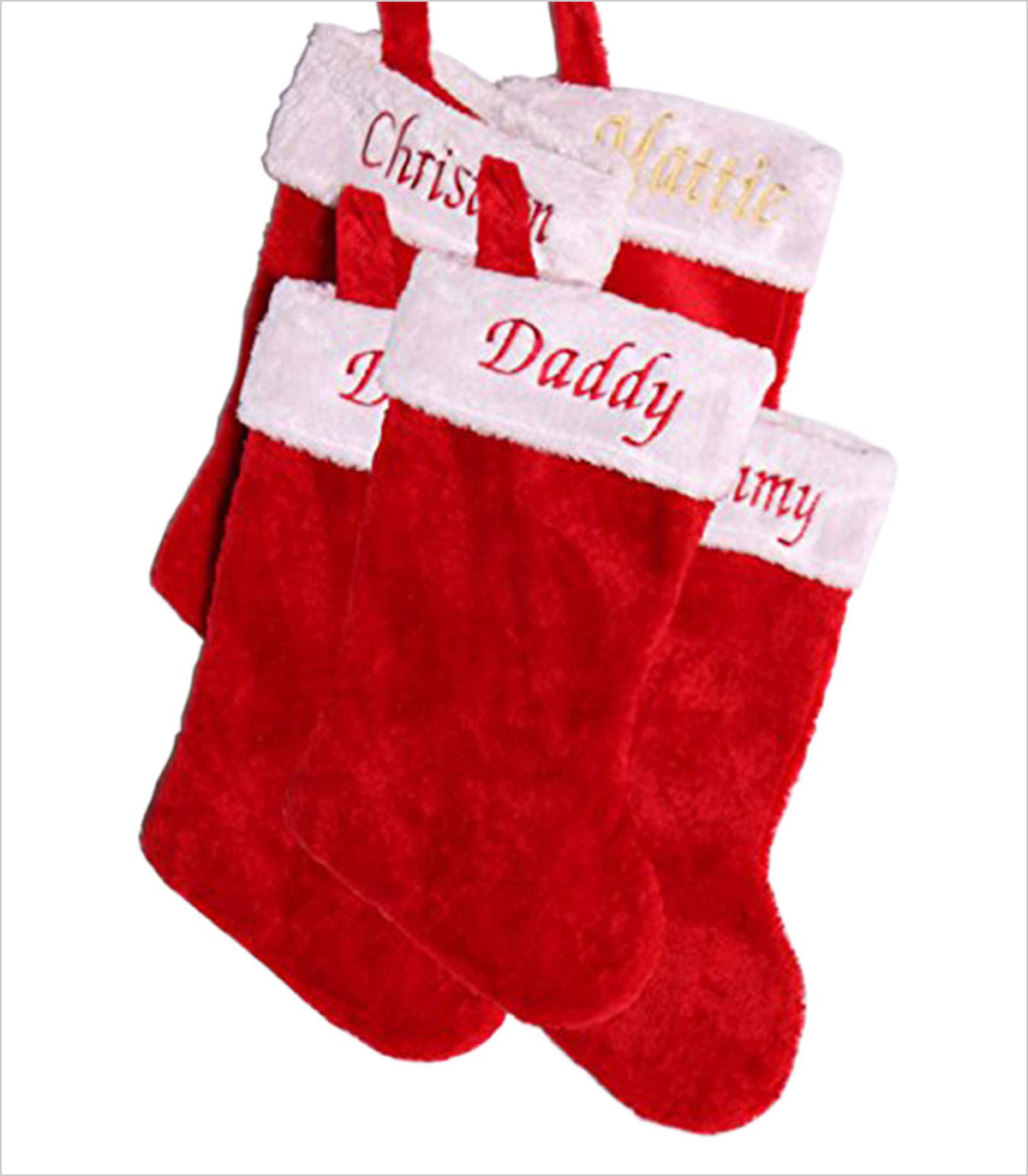 12. 4 Pack Personalized Christmas Stocking Embroidered Linen Burlap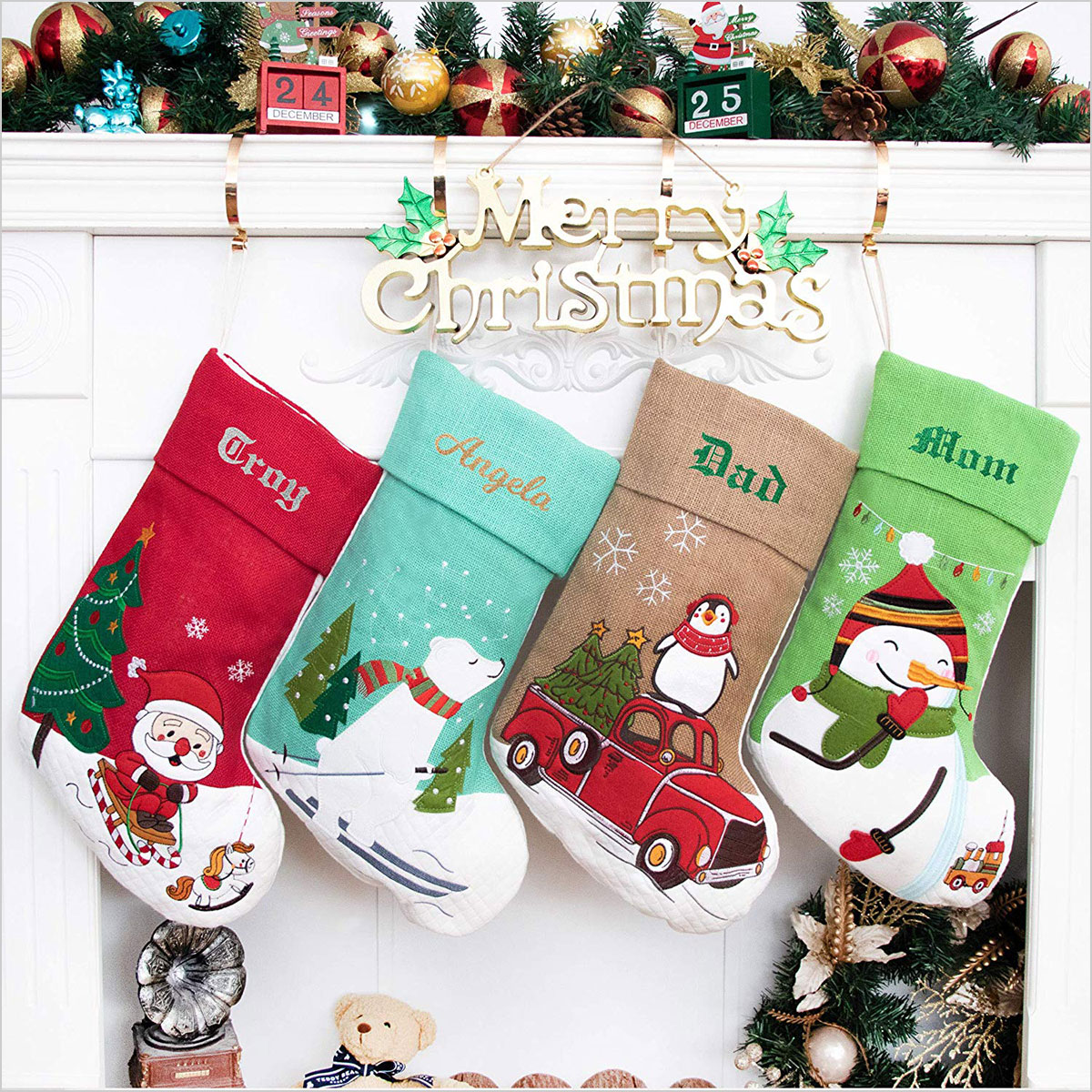 13. White Cable Knit Christmas Stocking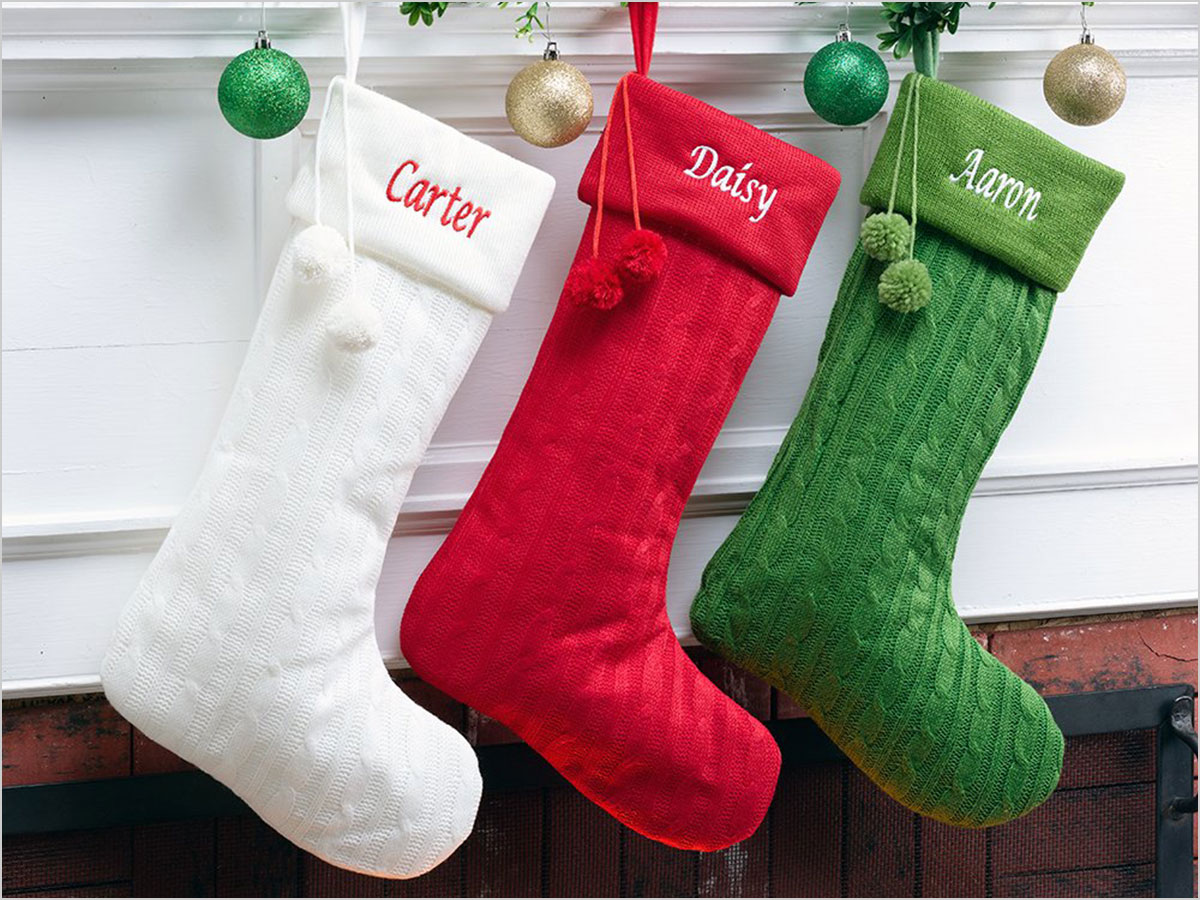 14. Bucilla 18-Inch Christmas Stocking Felt Applique Kit, 86944E Christmas Birds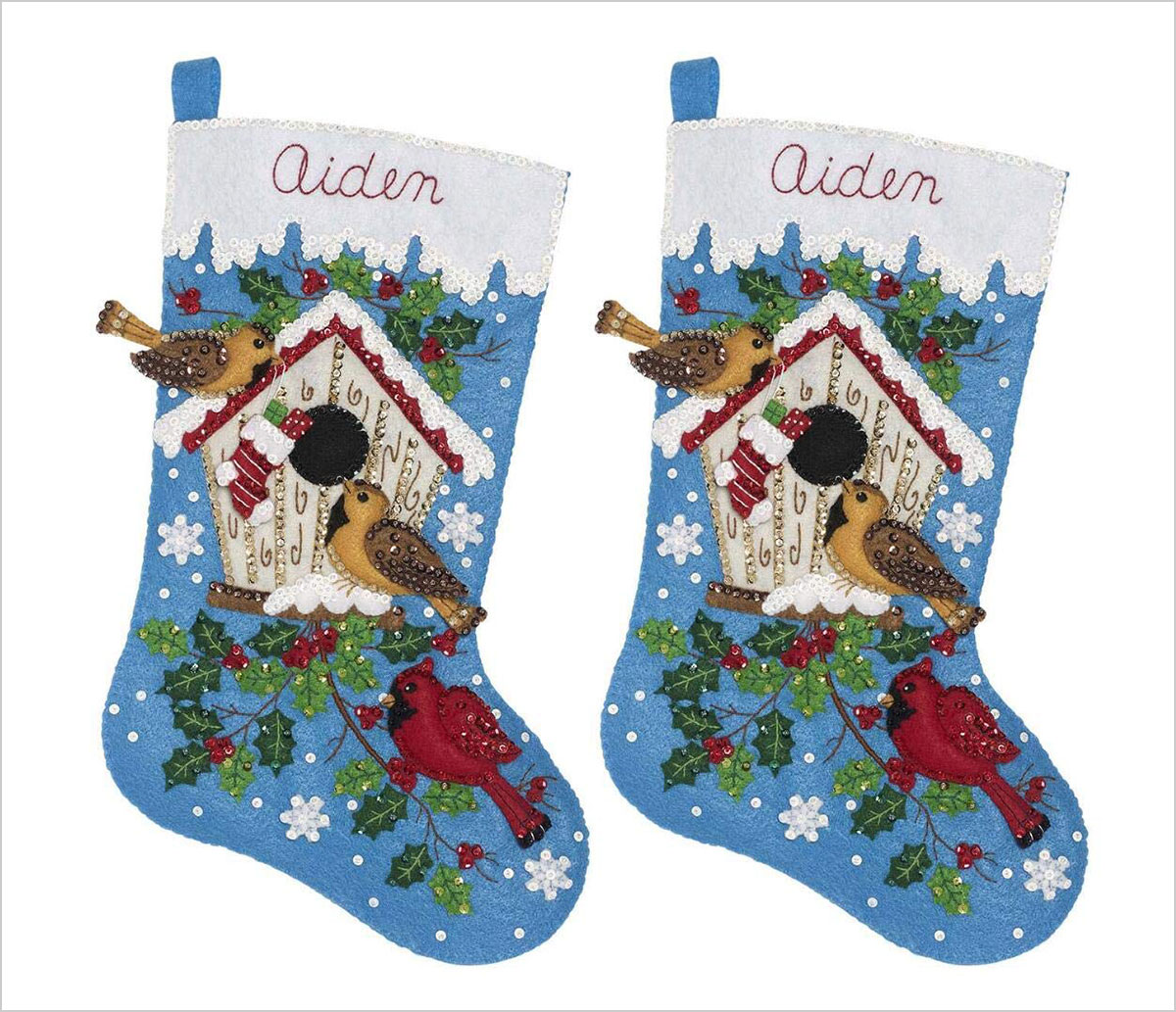 15. Glithome Christmas Stocking 21″ L 3D Felt Santa Hooked Xmas Stocking for Christmas Decorations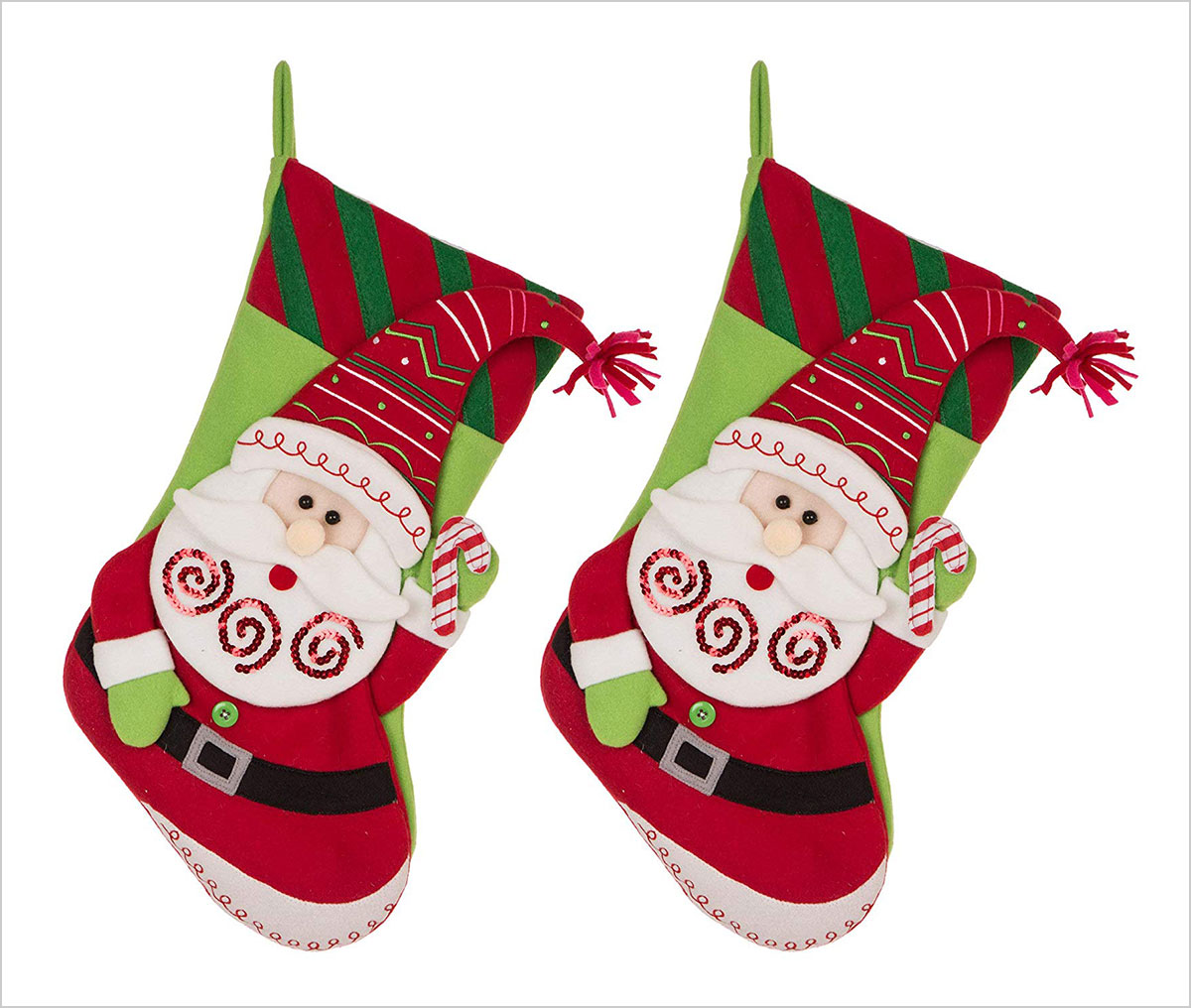 16. Personalized Christmas Stocking | Red & Warm White Classic Whimsical Design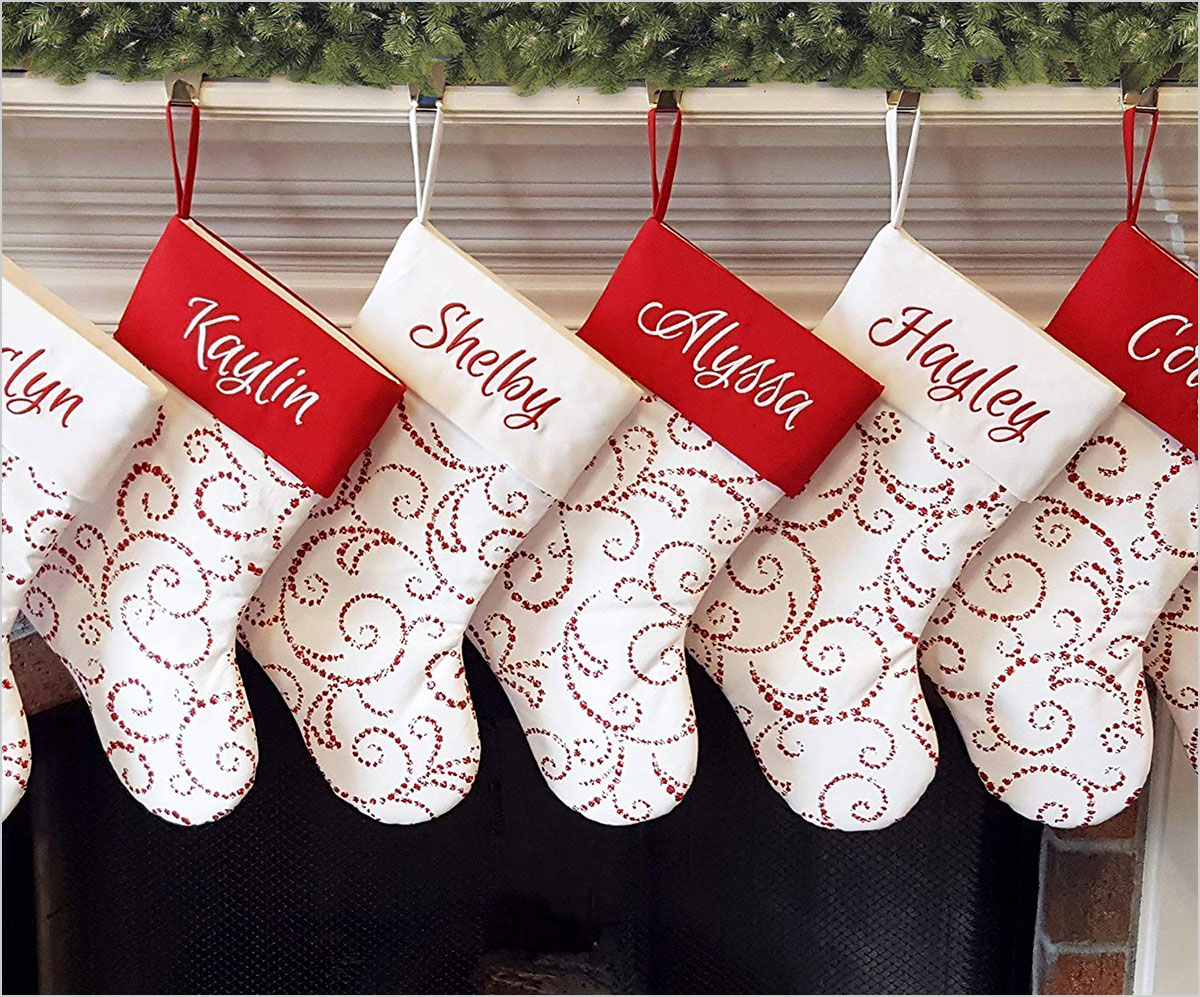 17. Avengers with Hulk Quilted Christmas Stocking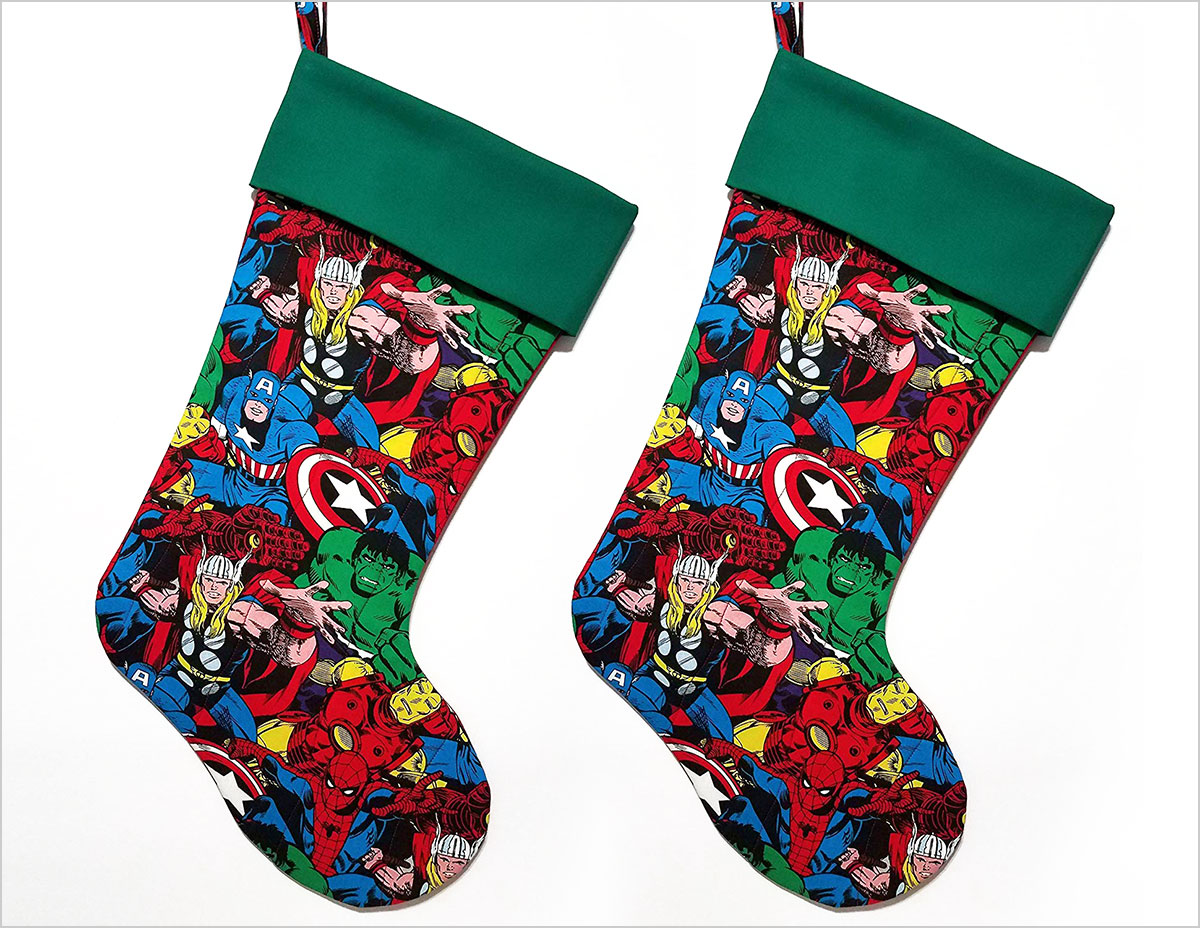 18. Kate McRostie Tree Needlepoint Wool Christmas Stocking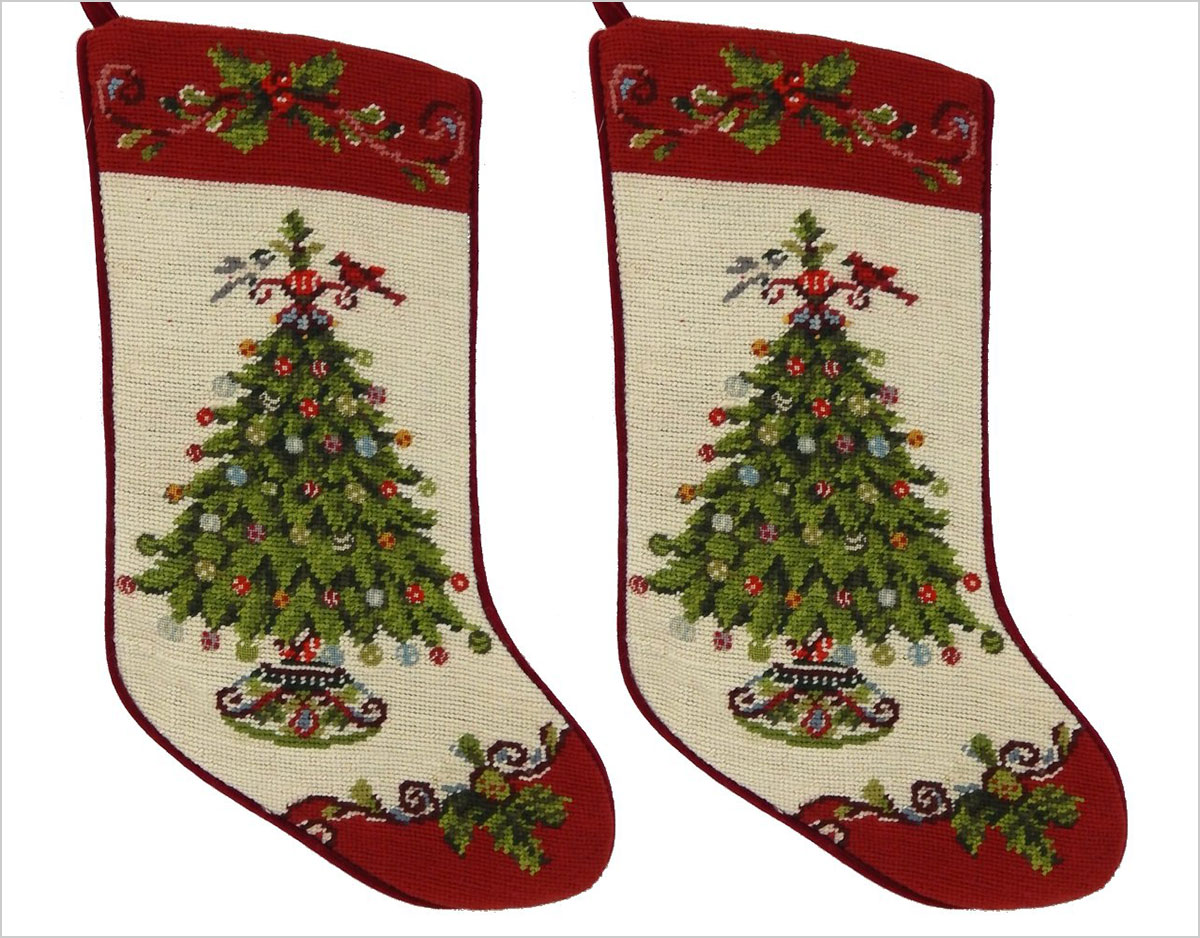 19. Beyond Your Thoughts [Personalized 2019 Christmas Stockings Embroidered Country Style for Family Decorations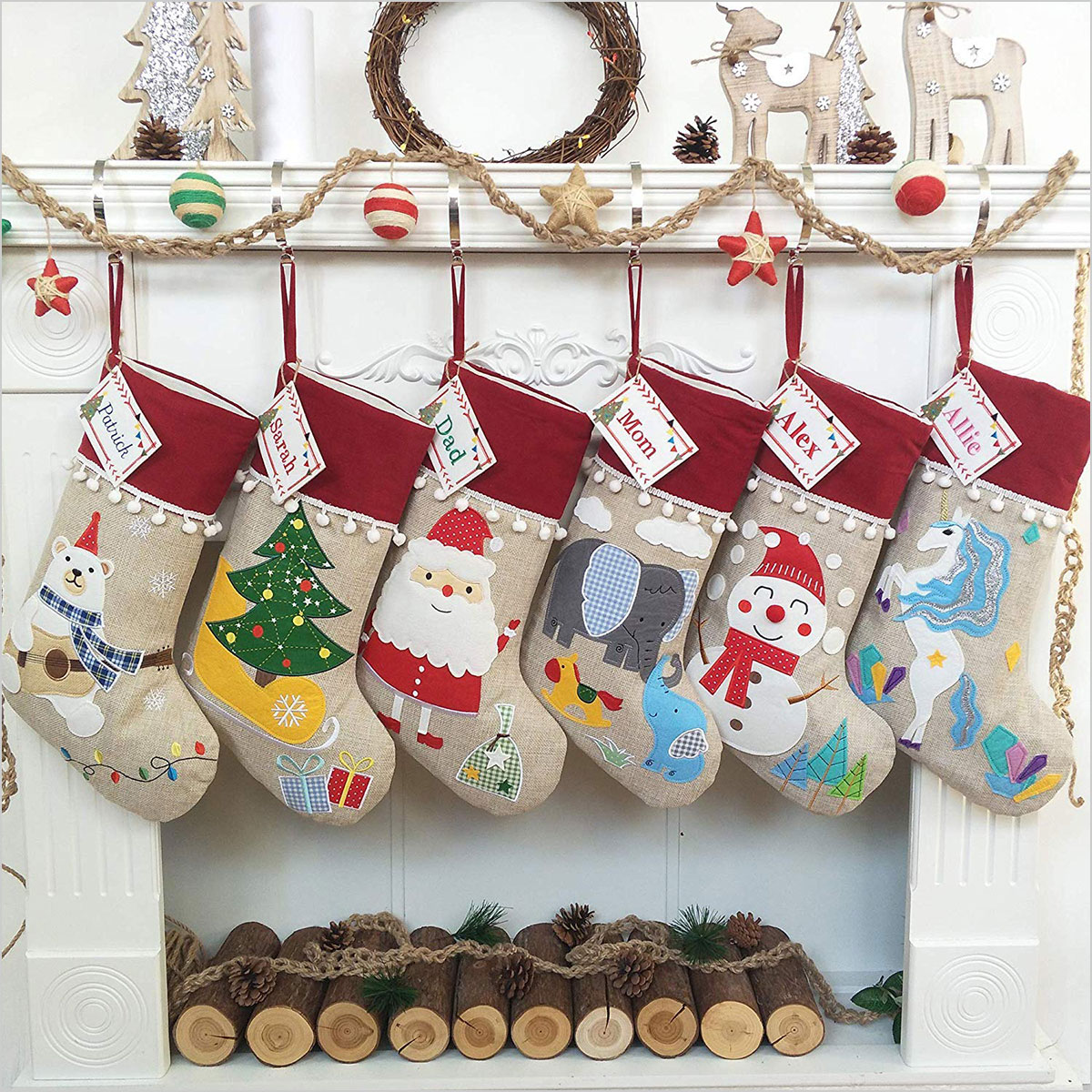 20. Needlepoint Christmas Stocking: Great Expectations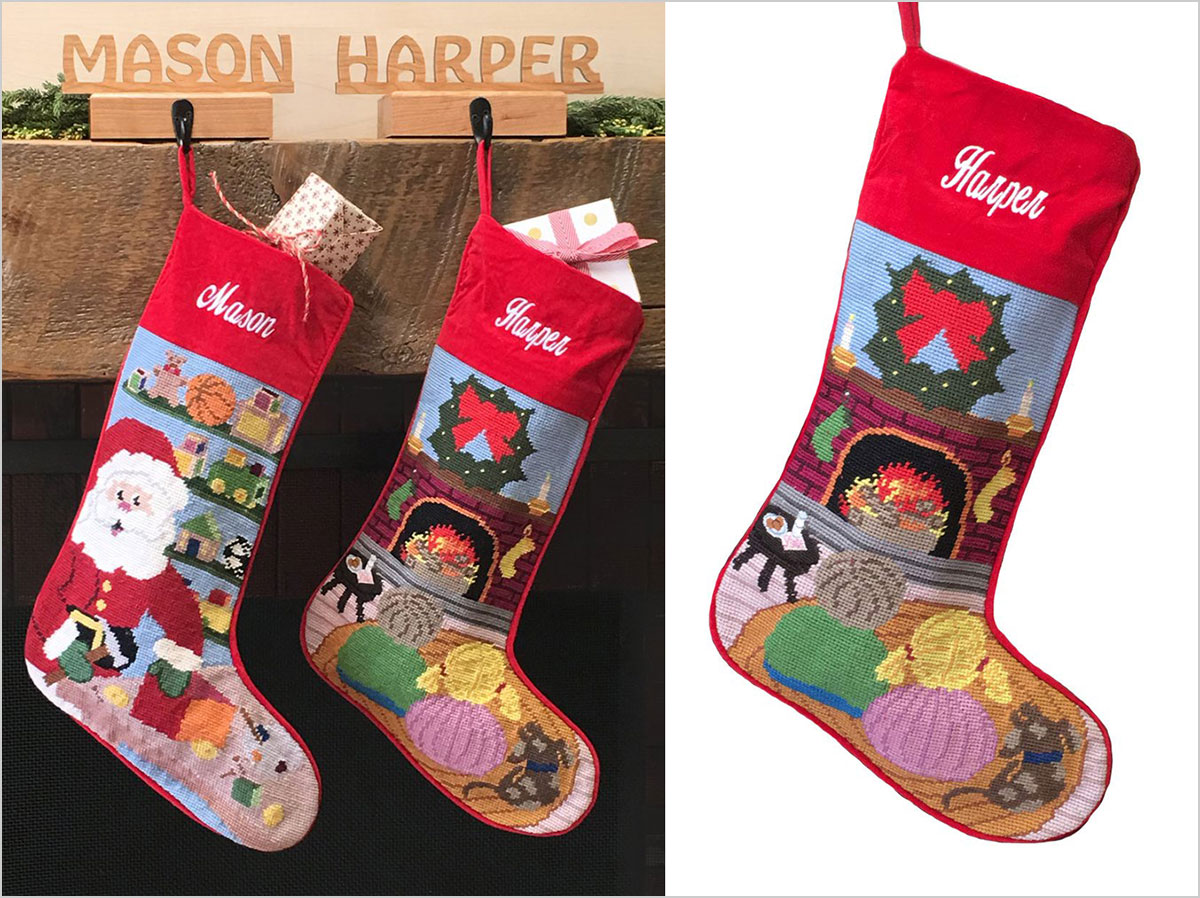 21. Christmas Stocking Cabin Series Owl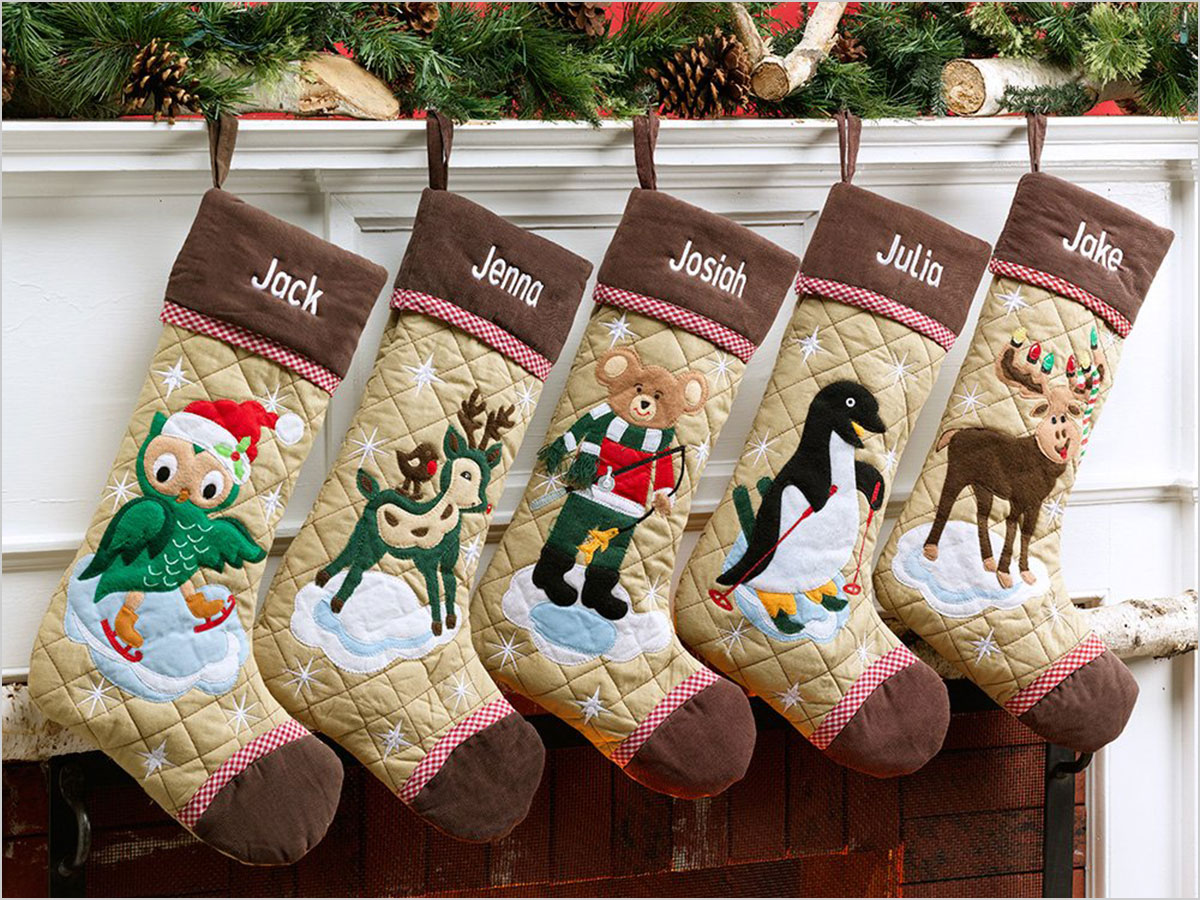 22. Christmas Stockings Sock Xmas Candy Gift Bag Swedish Gnome Santa Hanging Pendant Ornament Home Supplies Gifts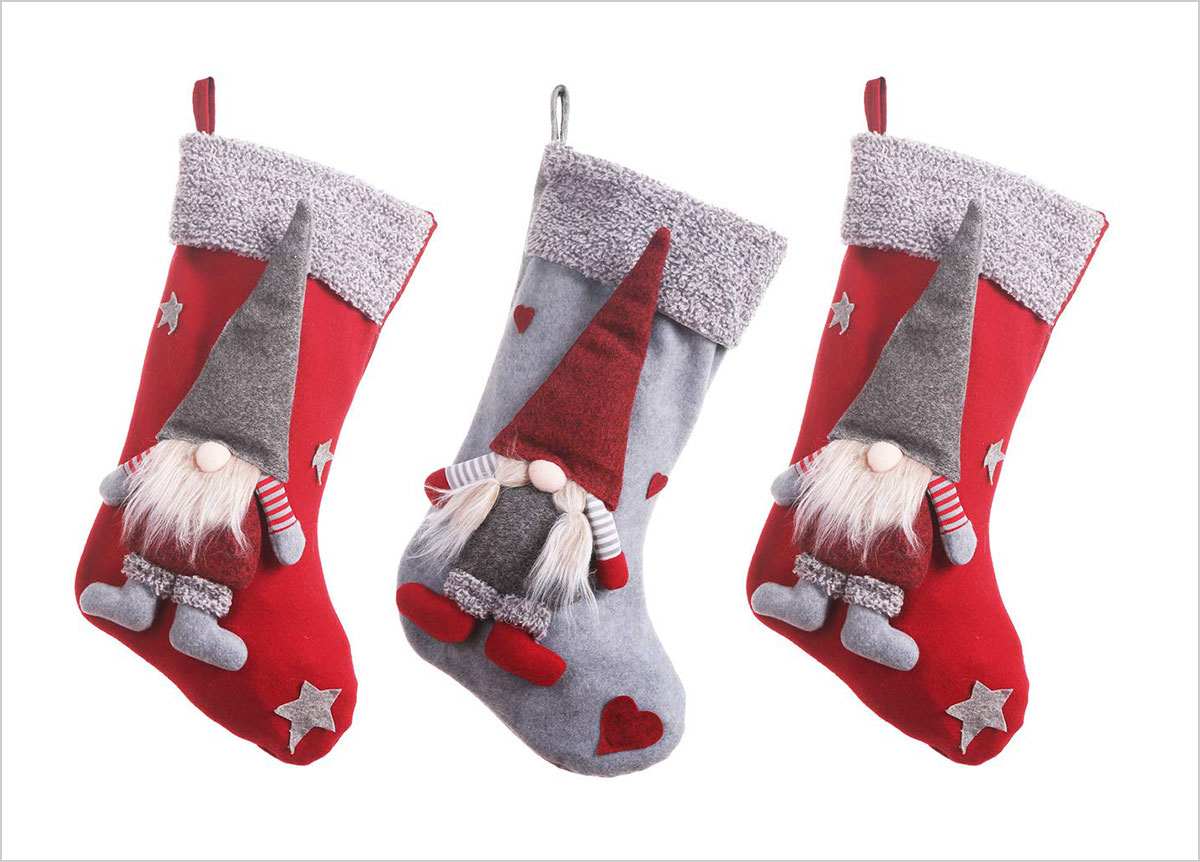 23. Large Knitting Christmas Stocking for Family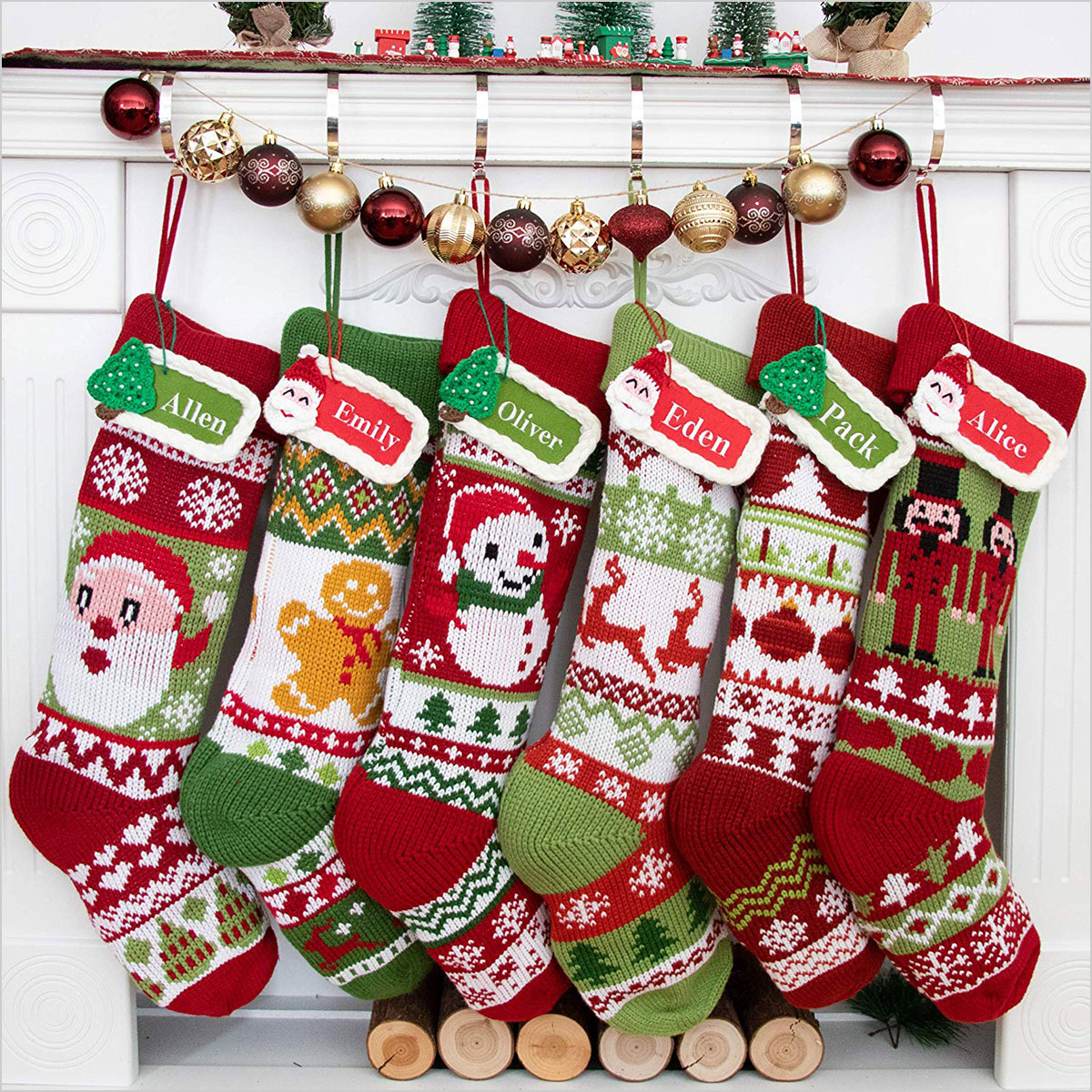 24. Bucilla 18-Inch Christmas Stocking Felt Applique Kit, 86971E Candy Cane and Ribbons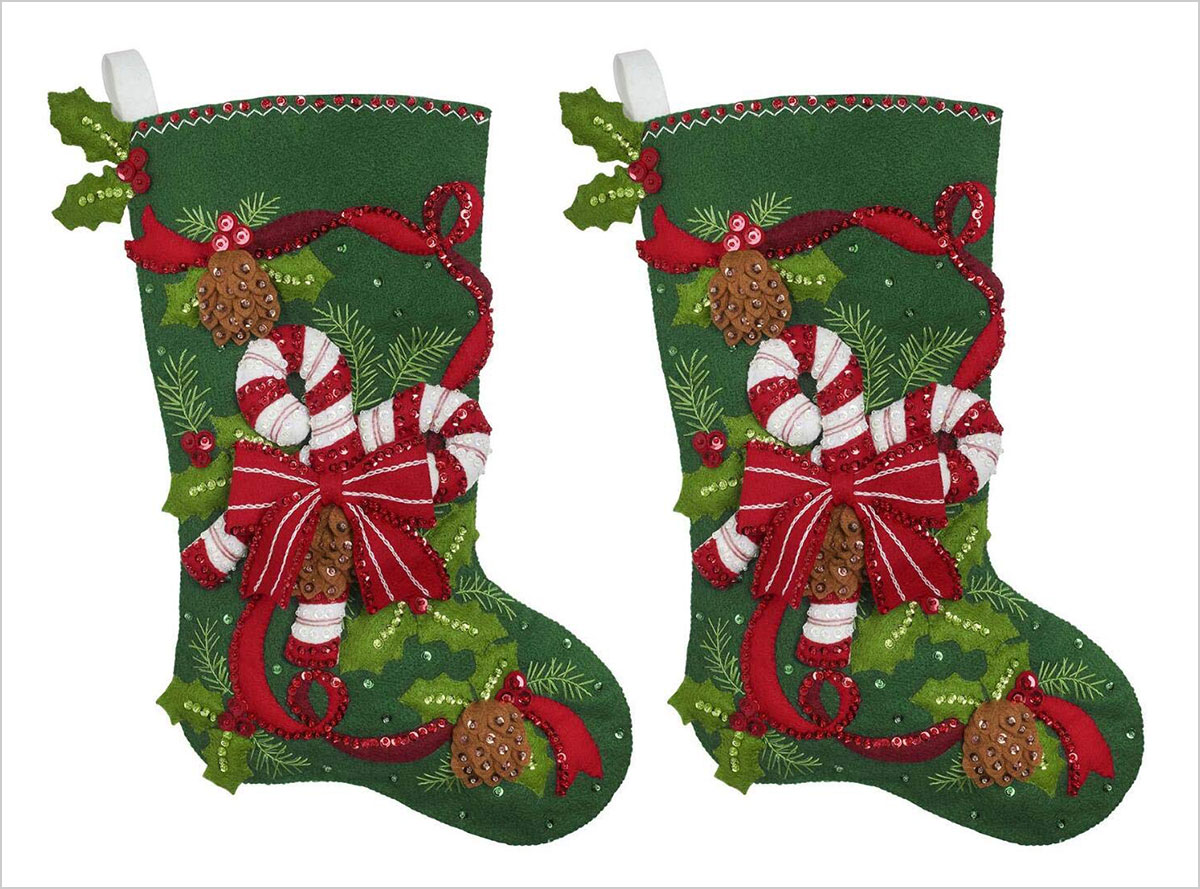 25. Beyond Your Thoughts 2019 Personalized Family Burlap Rustic Christmas Stocking Set of 4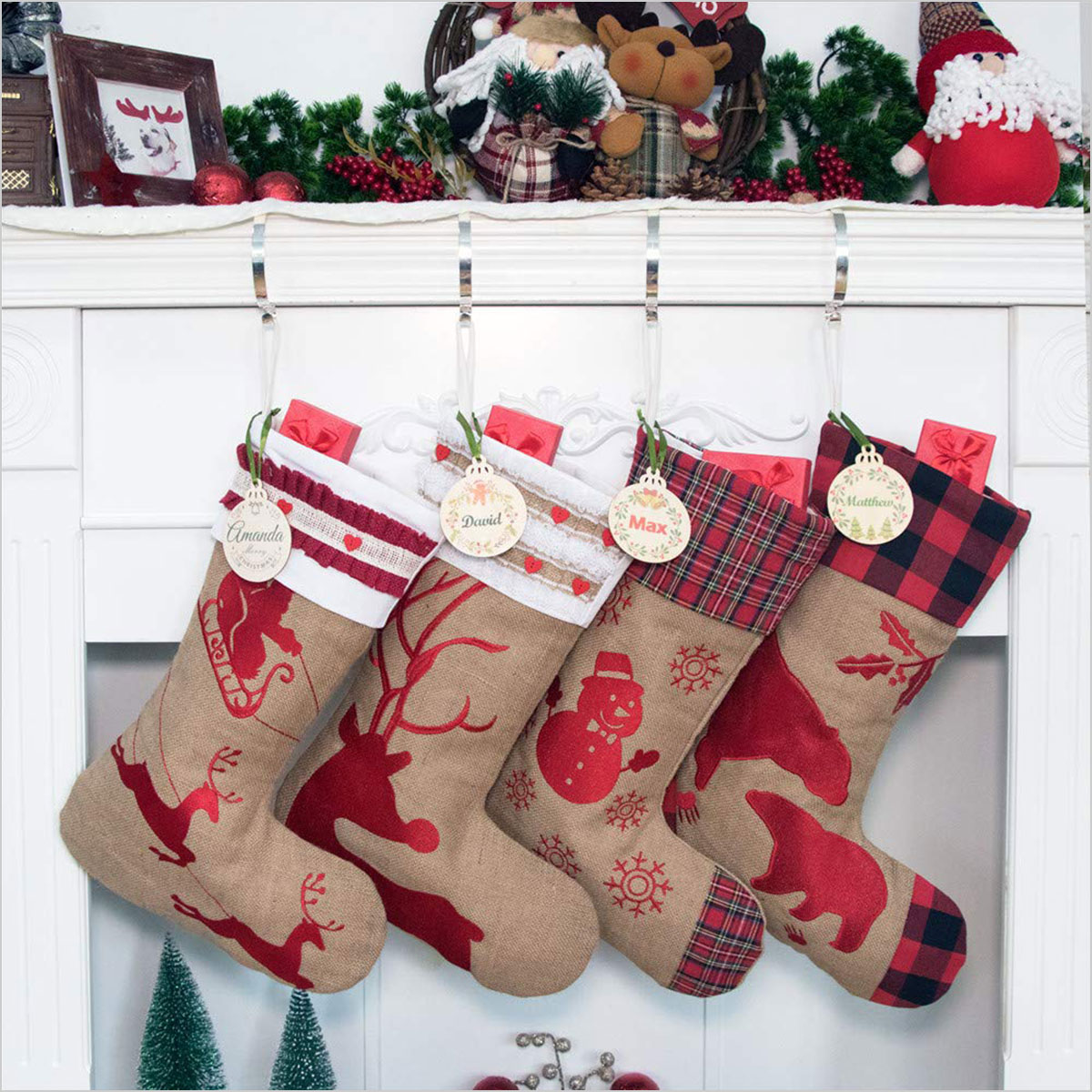 More Christmas Articles you would love to check out: