Hey there guys – and especially the ones who love winters, how are you guys finding the weather these days? Did you work on your winter list that must comprise of jackets, coats, mufflers and mittens and all the dessert places and cafes which you have been wanting to try but needed the perfect weather to be there? Are you planning to try out new coffee flavors this winter season or are you going to stick to the brands you have already been a fan of? If you ask us, we would say that we are very excited for the season and just can't wait to enjoy the holidays too and we also have plans to work on some out of the box ideas for you guys!
So, they say that the people of USA consume the most cups of coffee on a daily basis which makes the country the leading consumer of the drink and we are not surprised because coffee has many benefits and we also low key encourage our friends and acquaintances to have coffee because:
It helps one fight type 2 diabetes.
It improves the cognitive functions of a body.
It provides protection against Parkinson's disease too.
It also helps in decreasing the risks of depression.
And if that is not enough to convince you then we would also want to share this with you that coffee also helps in providing protection against liver diseases as well. All of this and other reasons make coffee one of the most beneficial drinks of the world and keeping that in mind we had to come up with a mockup PSD file so that you can create your own coffee cups – your designs could be for your small café or you can pitch a brand to sell their coffee in designed cups. You can also create customized designs too if there is a demand to do so.
Recommended: Beautiful Art on Coffee Cups
Our free coffee cup mock-up PSD file is absolutely free to download and edit as per your design requirements and we have also included the human element as well so that you can get an idea about the size of the coffee cup. With our highly editable mock-up PSD, you will be able to tweak the design that we have already created or you can make your own thing by choosing the colors and design elements of your likings.
Let's have a look at the things that must be there on a coffee cup that complements the brand and it also makes the coffee lover happy otherwise they would not feel the urge to take coffee in the designed coffee cups:
Your coffee cup must reflect the brand colors so that everyone who looks at it can also related to your brand too and there stays a connection between the consumer and the brand.
Your brand logo must be high res. and it should be placed on a prominent position too.
If you have a communication strategy that you write the customer's name on the cups and the flavor they have ordered then you must also allocate a prominent space to that as well so that when the time comes, there are so mess ups which might ruin the design later on.
It is okay to experiment and play around with multiple color palettes to see which colors work best for you but we would also suggest to keep one solid color for the cup as well as the lid. You can change the colors when there is a special campaign like Halloween or maybe like welcoming winters or you can also connect some upcoming anime series or a super hero movie with your branding of the cup to practically attract the coffee lovers who are also fans of the comics / TV seasons etc.
In addition to doing everything that we have mentioned above, you do know that you will only share multiple versions of the designs with your team lead or clients in a mock-up presentation, right? As one mock-up presentation having different design approaches and rationale mentioned with them can help anyone and everyone to make things work smoothly.
Recommended: Awesome Coffee Art
So, do not miss a chance of demonstrating your conceptualization in a better way otherwise what normally happens is that there are review meetings in which changes are told and then there are more review meetings and it goes on for a long time and then suddenly the decision makers put end to the conversation by saying that whatever was shared for the first time will go live – which, in our opinion is not a great thing to do especially when it is creativity that is involved.
That's that! We would love it if you guys could share the blog and our free hand holding coffee cup mock-up PSD file with your friends and colleagues too. And we will see you next time with yet another awesome blog of ours.
Free Hand Holding Coffee Cup Mockup PSD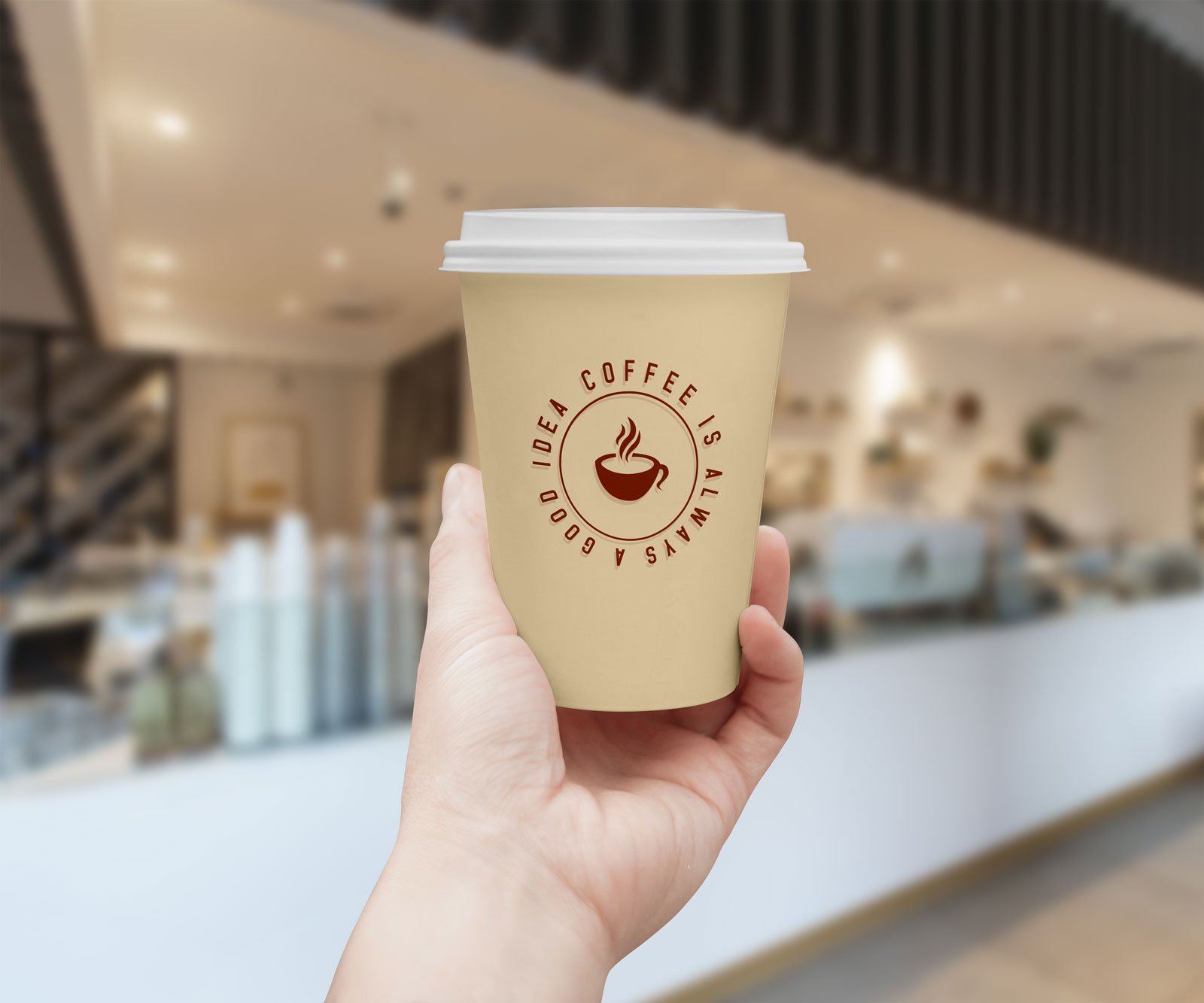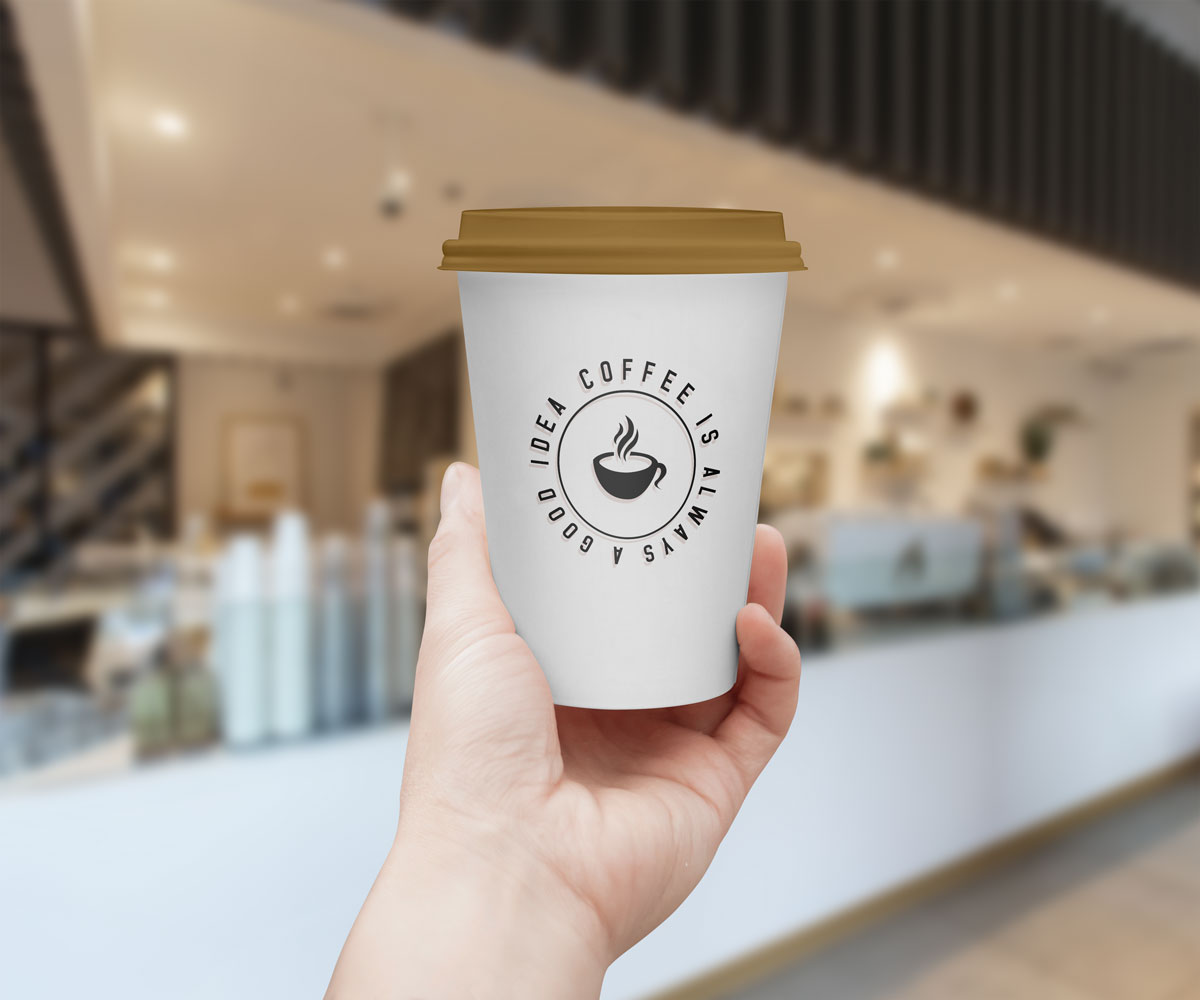 Available Format: Photoshop PSD
License: Free for personal and commercial usage
File Format: WinRAR
Mockup Resolution: 4000 x 3333 px
Note:
1. Free Coffee Cup Mockup is allowed to share online (A Must Linkback to this page)
2. Say thanks if you like or share/tweet with your friends. That means a lot to me.
3. And don't forget to follow or subscribe to receive more high quality premium freebies & awesome articles only.
Download Coffee Cup Mockup
More High Quality Free Coffee Mockup PSD Files