Oh God, you guys! We are genuinely overwhelmed and so happy that you all loved our no carve painted pumpkins ideas so much and we are thrilled to do yet another Halloween related blog. It has 10 more scary pumpkin carving stencils, printable patterns and ideas that must see 'darkness of the night' this Halloween so, are you guys ready? Well, of course you are and we should get straight to the point now!
Recommended:
– – – – – – – – – – – – – – – – – – – – – – – – – – – – – – – – – – – – – – – – –
400+ Free Printable Halloween Pumpkin Carving Stencils, Patterns, Designs, Faces & Ideas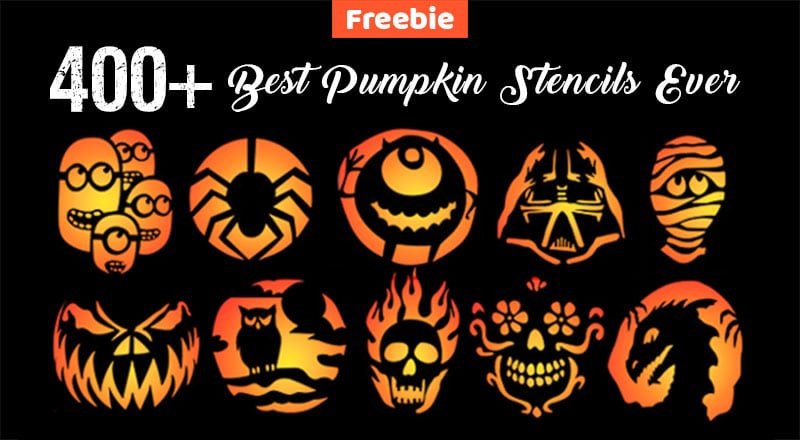 – – – – – – – – – – – – – – – – – – – – – – – – – – – – – – – – – – – – – – – – –
Pumpkin carving is a serious business and only those survive who have it in them to be patient while they have a million other things to get done and over with before setting up the Halloween party. We are sure that you must have an idea about how tough things can be when you not only have to plan out the entire party for your friends, family members or colleagues but you also have to create lists of guests, invite them and make sure that they enjoy to the fullest by being at your place.
To have full control over anything and everything, we always suggest these tips to our friends especially when they tell us that they are about to throw a party but they have no clue where to start from and here they are:
Start planning for a party by creating a list – of EVERYTHING be it a guest list, a food items list, decoration items' list or a grocery shopping list. Write down the names of the people you really want to be there celebrating with you over a dessert chat and the items that you really need to cook a special recipe etc.
For guests, make sure that you also send in proper invites to them so that they know how to prioritize their commitments. There are multiple ways of doing so like you can create a group Facebook Messenger or WhatsApp and invite your loved ones in one go or send in a broadcast message to them and they would be able to RSVP in a personal message.
Don't cook everything that you know how to cook – this also goes for the drinks as well! Pick and choose the best items that you can easily cook keeping in mind the number of people who are going to be there at the party or you can literally contact a food catering company to help you with the food thing.
And honestly there is nothing bad in asking a friend or a family member's too to help you with the stuff.
Same goes for the décor and stuff that only buy the stuff that you need to buy and decorate the place or have the venue decorated in short intervals. Don't rush into things and don't over burden yourself either.
Now comes the main part that is the carving of your pretty and fresh pumpkins. We have share many tips that cover the pumpkin buying process as well as the part where you need a best friend figure who tells you that you've got this! Take pumpkin seriously but also make sure that you are not overdoing anything.
Go through the stencils, patterns and ideas that we have shared with you in this blog, spend your time on finalizing the ones which you will be putting onto the pumpkins this year and then relax for a while!
Make sure that you have all the necessary items that are required for the carving including carving sets for kids because yes, on this Halloween you will be allowing the children at your home to sit with you on the tables and carve what they want to carve on the pumpkins etc.
Include the little wizards and adorable witches in the process so that they get to experience something new and exciting and can also own their tiny creations.
Now that we have shared what you must do and what you must skip, we want to talk about we have in here for you guys for 2019's Halloween party décor. So, we know that many people love creating the old Jack O' Lantern no matter what and since it is one of the traditional ideas to carve, we have worked on some pretty unique and attractive Jack O' Lantern stencils. From adorable to scary, we have included everything that you and your family will love creating, that's for sure!
So, what are you waiting for? Download our free and more scary Halloween pumpkin carving stencils, printable patterns and ideas for 2019. This time we have included new movie Joker 2019 stencils, Disney movie Poco pumpkin stencil and some really scary stencil collection. Don't forget to let us know which ideas and patterns did you like the most while you are it – because we would love to hear from you guys!
– – – – – – – – – – – – – – – – – – – – – – – – – – – – – – – – – – – – – – – – –
Don't miss out these cool Halloween freebies:
– – – – – – – – – – – – – – – – – – – – – – – – – – – – – – – – – – – – – – – – –
Free Joker Movie, Disney Pixar Poco & Scary Pumpkin Carving Stencils 2019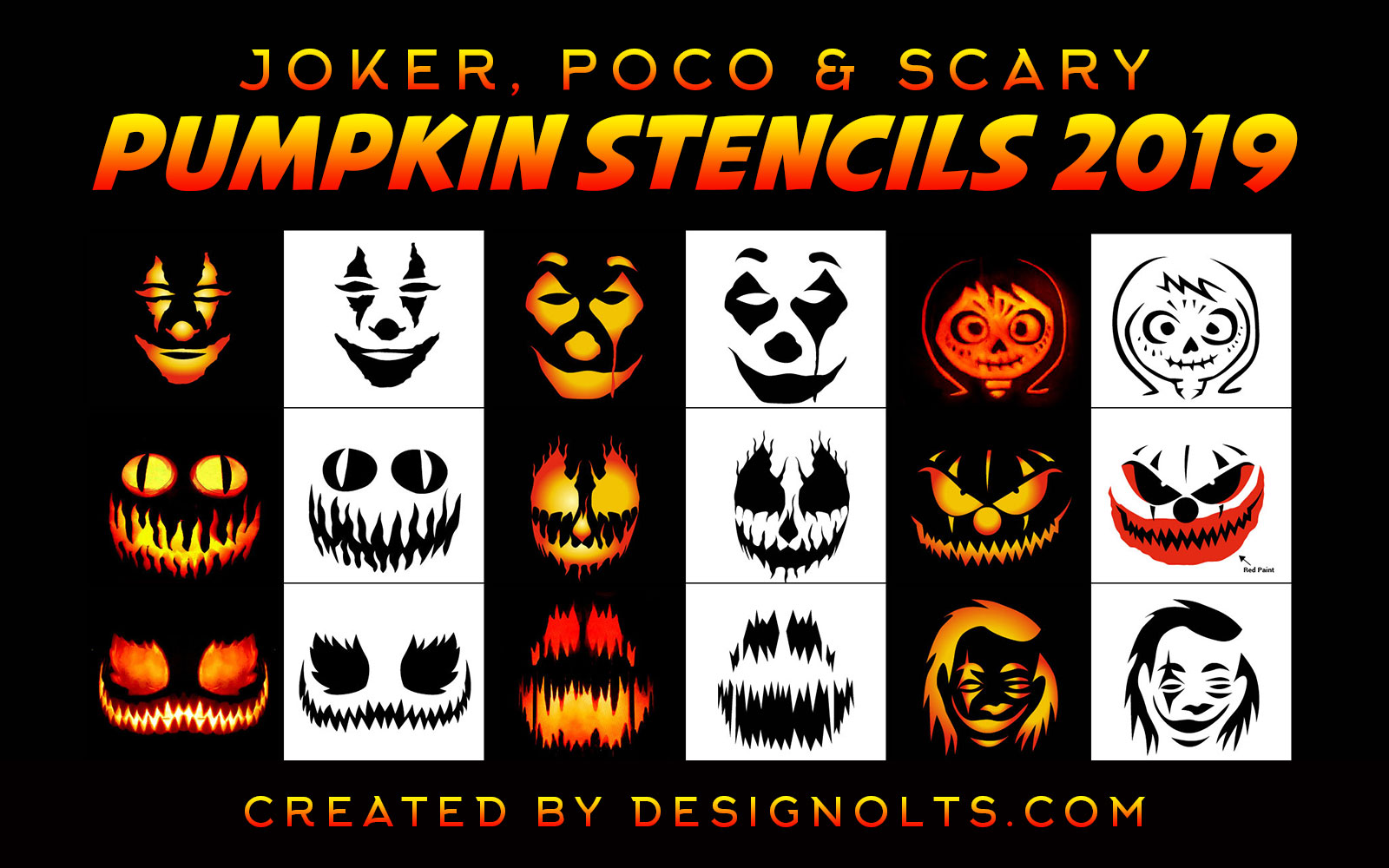 1. Disney Pixar Coco Pumpkin Carving Stencil 2019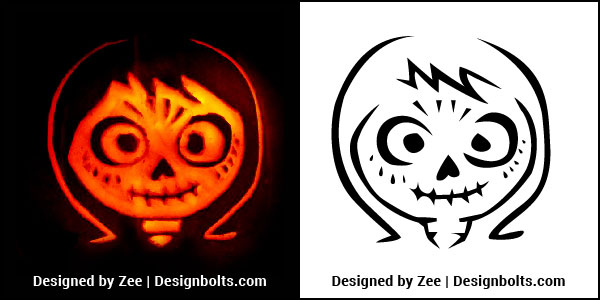 Download Pixar Coco Stencil
2. Shark Pumpkin Carving Stencil 2019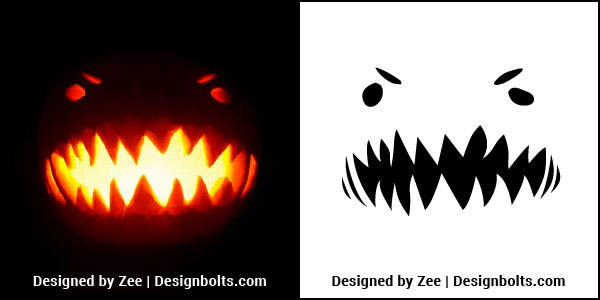 Download Shark Pumpkin Stencil
3. Joker Movie 2019 Pumpkin Carving Stencil 2019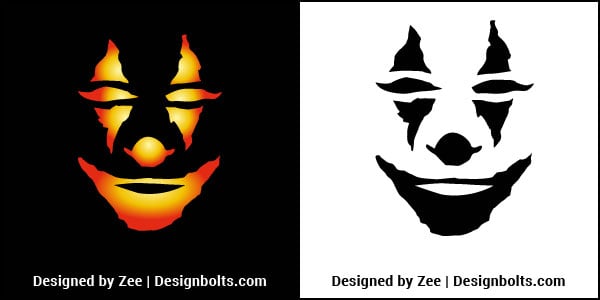 Download Joker Pumpkin Stencil
4. Scary Pumpkin Carving Stencil 2019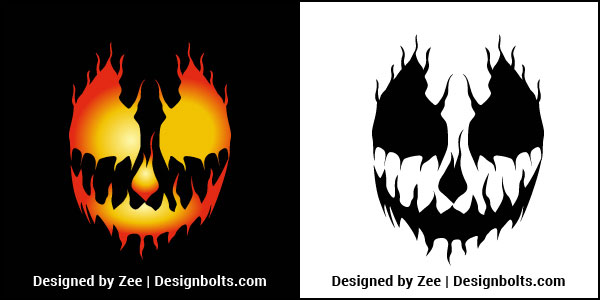 Download Scary Pumpkin Stencil 
5. Joker Movie 2019 Pumpkin Carving Pattern 2019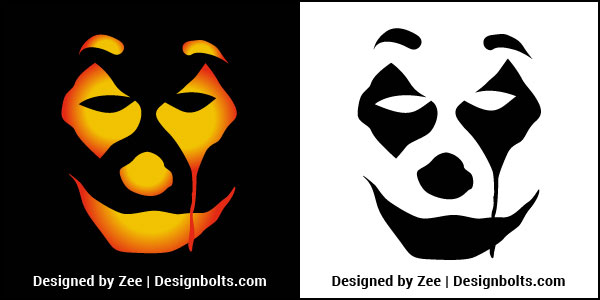 Download Joker Pumpkin Carving Pattern
6. Joker Movie 2019 Pumpkin Carving Free Printable Template 2019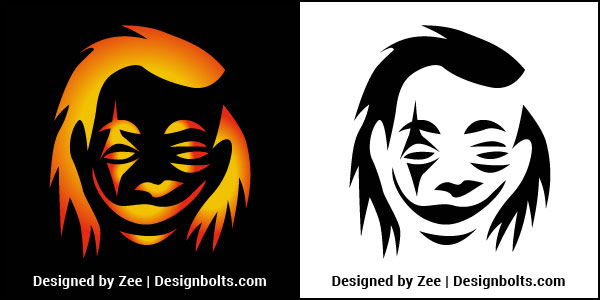 Download Joker Pumpkin Carving Template
7. Scary Pumpkin Carving Face 2019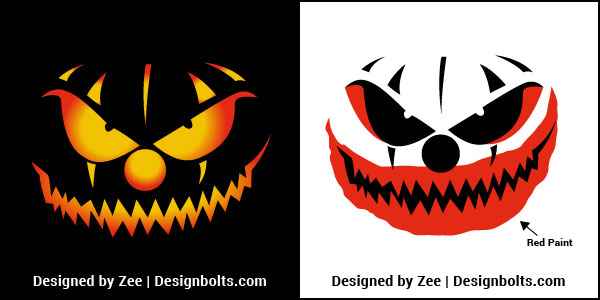 Download Scary Pumpkin Stencil 
8. Horror Pumpkin Carving Stencil 2019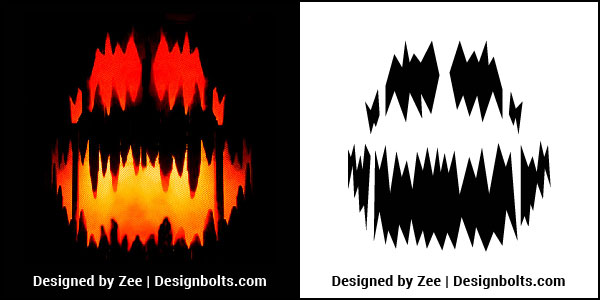 Download Horror Pumpkin Stencil
9. Jack o'Lantern Carving Stencil 2019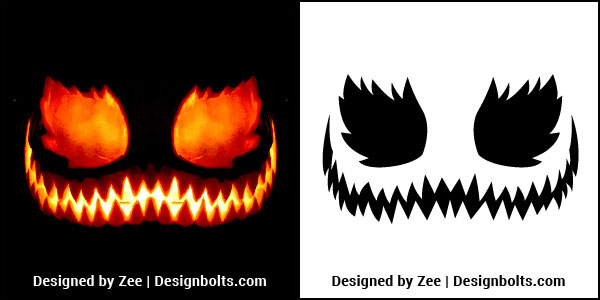 Download Jack O'Lantern Stencil
10. Spooky Pumpkin Carving Stencil 2020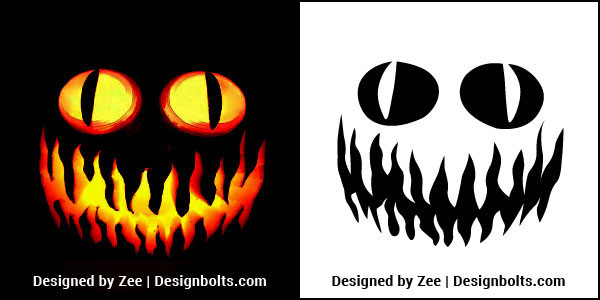 Download Spooky Pumpkin Stencil
More 2019 Halloween Pumpkin Faces to Carve: