Hey there guys! We hope that the world of graphic design is treating you well and that you enjoy our awesome blogs too. We have been creating lists of our upcoming design and content ideas and we are glad that we have compiled a nice creation already. Our today's blog is going to be all about photo frames and most importantly photo frame posters.
We know that we have a thing for photo frames and we just love displaying our photos in those frames and we are sure that you are going to love this blog as well as our free photo frame poster mock-up PSD. It is highly editable and it will let you create and make customized photo frame posters for yourself as well as for your professional design projects. And we can bet everyone is going to love your stuff.
Okay so, photo frame poster is something that can be used for anything and everything. You can create photo frames using your own photos and favorite quotes said by your favorite anime character or maybe a dialogue exchange between the most liked on screen couple. You can even create photo montages for your friends and family members too or may be for a colleague on their last day at work. There can be so many occasions for which you will think of creating pretty photo frame posters for your loved ones so, let's have a look at how to create pretty photo frame posters in no time:
We have created a PSD file for your photo frame posters keeping in mind the dimensions of a generic poster but you can obviously see what works best for you especially if there is a design brief which must be followed. You will notice that we have kept the frame color all black and plain but you can definitely change it to complement a brand that you are working for or anything that you would want to experiment with.

Always keep yourself updated with the latest trends both in colors as well as for design elements too. For example; it has been seen that almost everyone loves minimalism these days and we would suggest you to incorporate that in some of your designs too because that is legit going to attract a lot many people than you can think of.
Even for the frame itself, you can think of thousand ways of making it look as pretty as you want to so that it stays the best thing if hung on a wall or placed on a table. For example; you can think of patterns – maybe embossed ones or the patterns that are faux ones. Honestly, the patterns will look so amazing that you would want to keep the frames with you. 😀
We have kept the inside of the frame blank because you would want to put in a photo that doesn't have any text and you would want to play and experiment with things utilizing the photo frame itself. As far as the review meetings are concerned with your own team lead, team members or clients, make at least 2 to 3 variations. You can keep the ideas vector based, paintings (both hand drawn and digital), high resolution photographs and anything which you think will look great as a photo frame poster.
We really want all of you to call your inner creative person out and have a brainstorm session with them so that you can come up with ideas that are not just unique but they are so good that you won't have to explain or defend the concepts. If you want to know how to do that, all you have to do is to get your hands on our free photo frame poster first and then make whatever you want to create or follow the design brief that was sent to you.
Once you have created multiple options, compile them all in a mock-up presentation and make sure that the presentation has a lot of voice. It should be organized well, it must be self explanatory and it also has to have rationales written next to the ideas too. Start off with a happy and confident note while keeping your game face on.
You can ask you're the members if they would like to discuss the presentation idea by idea or if they want to keep the questions and answers session at the end of the review meeting and then set the tone of your meeting. Have someone write the feedback for you and that someone has to be a person who is responsible enough to do that and who also knows what is being said to them.
Always remember that you have all the rights to explain your ideas because you know them better than anyone else but it is important to keep the mock-up presentation so powerful that you don't have to take the defensive route.
So, download our free photo frame mock-up PSD file right here, right now, use it to make things that you want to create and present them to the concerned individuals. We wish you all the luck & creativity for your projects!
Free Photo Frame Poster Mockup PSD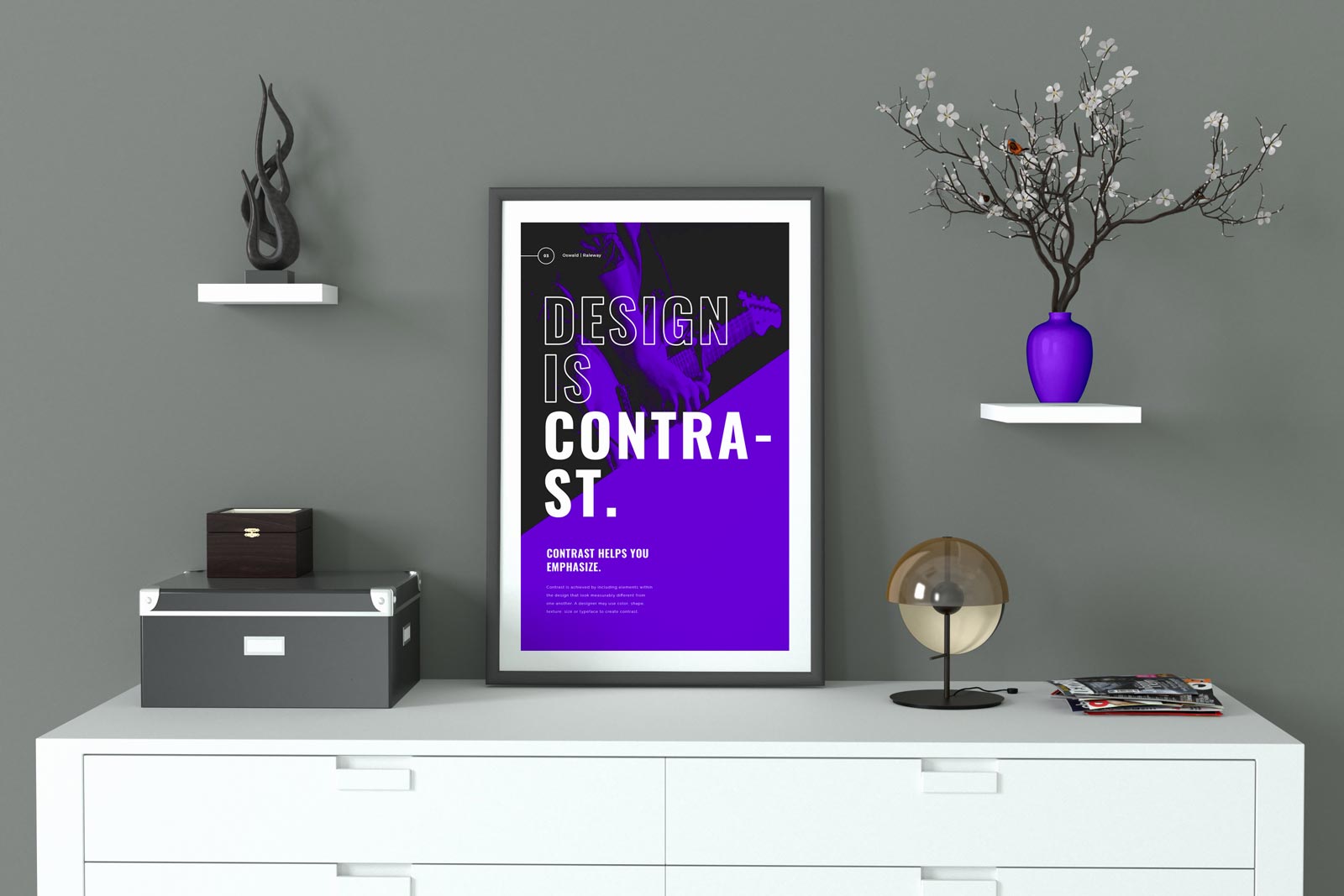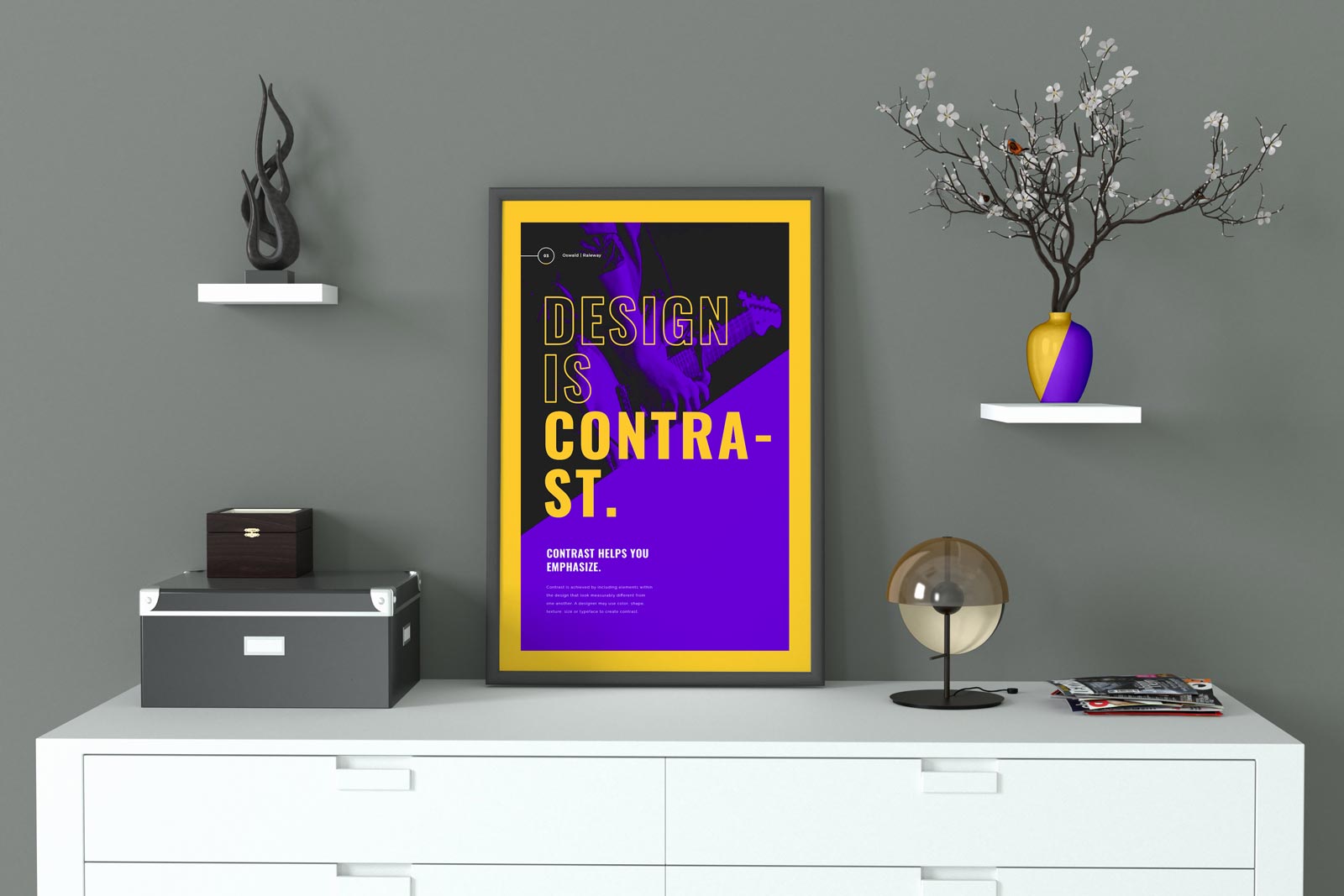 Available Format: Photoshop PSD
License: Free for personal and commercial usage
File Format: WinRAR
Mockup Resolution: 3000 x 2000 px
Poster Credit: venngage.com
Note:
1. Free Photo Frame Poster Mockup is allowed to share online (A Must Linkback to this page)
2. Say thanks if you like or share/tweet with your friends. That means a lot to me.
3. And don't forget to follow or subscribe to receive more high quality premium freebies & awesome articles only.
Download Mockup PSD
More Awesome Free Poster Mockups: