Guys, it's almost party time and we are so excited! We know that you are too but we also know that you must be freaking out about the shopping sprees and multiple trips you might have to make to the market because you haven't done that already and that's fine. Let us tell you why, all of us are really occupied with our work life and other responsibilities that we tend to delay getting done with some important tasks especially when there is an occasion and you are the only one to take care of all the stuff.
Recommended:
– – – – – – – – – – – – – – – – – – – – – – – – – – – – – – – – – – – – – – – – –
400+ Free Printable Halloween Pumpkin Carving Stencils, Patterns, Designs, Faces & Ideas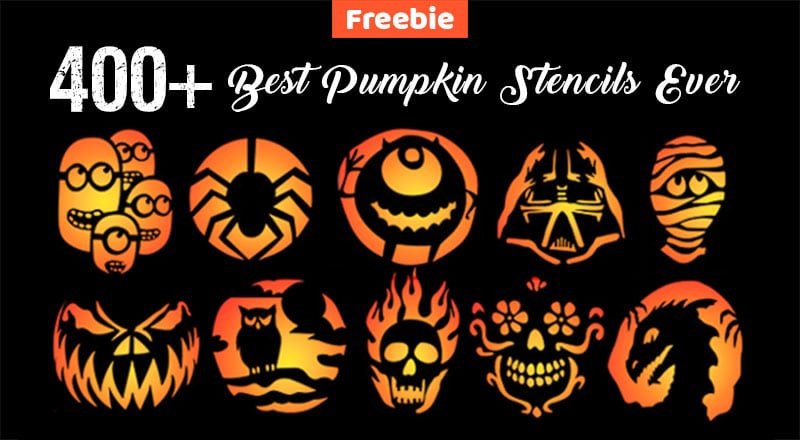 – – – – – – – – – – – – – – – – – – – – – – – – – – – – – – – – – – – – – – – – –
Trust us when we say this: We understand and completely get you and your super busy life schedules but there is something you can still do without having to worry about anything. Allow us to share some of the very easy to follow party tips which will help you in arranging one of the best parties of Halloween this year. No exaggerations!
Recommended: 50+ Best Halloween Decorations 2019
You still have got time and all you need is to devise a strategy to get done and over with thing in style. So, first things first – grab a cup of coffee and sit down in your favorite corner in your house or maybe at your work place and create lists of things that you are planning to buy and people you want to invite and the menu items which will be served for the guests.Don't hold back anything and write everything (and everyone's names) that come to your mind. You can always exclude the things you don't really need and subtract the names of the people you might not want to invite. Also, keep in mind that you don't have to spend money on anything which you want to buy, only get the things which you *need* to buy.
Honestly it is okay to be a little stressed out when you are the only person at your house who is also a host so take some deep breaths before you start the shopping sessions. It is going to be tiring and there are chances that you won't even get what you were planning to purchase, don't take that as a no from the universe and do the market research because you will get your desired stuff sooner or later.You will see more people than you normally do at the super market and before it starts to hit you, you need to plan your activities in such a way that you don't get stuck in the traffic and bump into large groups of other shoppers.
Plan and invest accordingly. Ask yourself this question before you become an impulsive shopper and spend on décor items which you cannot even use. For this what you can do is that you need to check out the places of your house, office etc. which should be decorated and then get the appropriate stuff. And when you are done with the parties, you can literally place them in a cardboard box and store them for the next year's celebrations.
If you think that things will become a little too overwhelming to manage and you will need a spare hand or two to host Halloween party then do ask a family member or a friend or may be a relative to help you with the chores, pumpkin carving, shopping, decorating and everything else if they are willing to do it – that is.
Don't overdo any area while you are decorating the venue; be it your own personal space or a rented ground. Watch décor tutorials on YouTube to get some inspirations and then go about it. It is also important to make sure that you are not putting up any sharp objects in the reach of children while your house etc. is being decorated for the Halloween party.
For pumpkin carving, you need to check out our previous blogs because those are full of inspirations and free stencils, carving templates as well as creative ideas. In addition to the fun ideas, you will also be able to know many interesting tips which are going to help you create beautiful carvings.
Now that we have talked A LOT about the Halloween and the party tips, we would like to reveal that with this blog you can get your hands on free party decorations that are printable and can be used to decorate many different types of venues. So, what are you waiting for? Download our free party décor today and have them printed before the dark night so that you are all set and ready to decorate your houses, your office desk and your café too.
Don't forget to share which decorations did you like the most in our comments section down below. Happy Halloween in advance!
– – – – – – – – – – – – – – – – – – – – – – – – – – – – – – – – – – – – – – – – –
Don't miss out these cool Halloween freebies:
– – – – – – – – – – – – – – – – – – – – – – – – – – – – – – – – – – – – – – – – –
Free Easy To Print & Cut Halloween Party Decorations 2019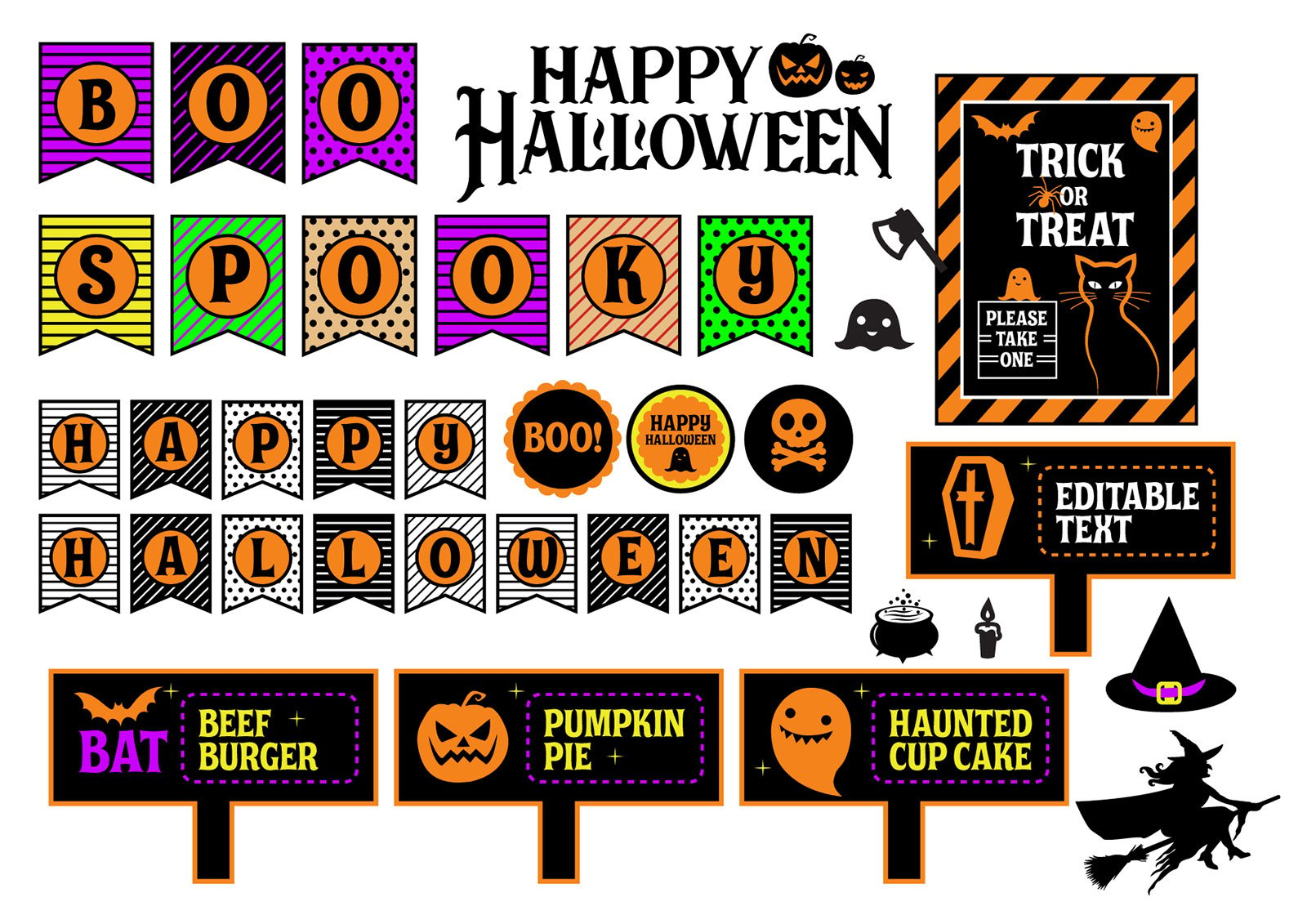 Available Format: Vector Ai + Printable PDF formats
License: Free for personal and commercial usage
File Format: WinRAR
Mockup Resolution: A4 (39 Printable Pages)
Note:
1. Free Halloween Party Decorations Printable is allowed to share online (A Must Linkback to this page)
2. Say thanks if you like or share/tweet with your friends. That means a lot to me.
3. And don't forget to follow or subscribe to receive more high quality premium freebies & awesome articles only.
Download Ai Editable File
Download Printable PDF
More Halloween Printables: