Hi there guys! We hope that you guys are being treated well in the world of graphic design and that our tips and design ideas are helping you to achieve your campaign goals. As far as our routine is concerned, we are back with another round of amazing blogs and useful mockup PSD files and we are really excited to share everything with you guys. So, let's get started with our today's blog – it is going to be all about envelopes and not the simple ones but the ones that have that window from where you can read the addressee's name and other information.
But we have a theory, we think that someone must have come up with the idea of a windowed envelopes when they got done with their parents opening their mails before them. We know we can't be the only ones whose parents are like that, right? Jokes apart though, we think that windowed envelopes look more professional and sleek and they are also convenient because the name and everything else is right there.
So, as you guys know that all our mock-up PSD files are absolutely free to download and they are highly editable which makes all the work very interesting and fun. Let's get done with some easy to follow design tips first and then we will move to the part where we share how you can use mock-ups created by us for your design and creative presentations.
You must have noticed that we have kept the windowed envelope in the standard size to save everyone from the hassle of the size of their documents etc. and the entire body is kept plain in one solid color so that you can brand it too. Putting in the logo(s) all nicely with the brand tag line actually make the windowed envelopes even more convenient and professional.
Recommended: 50+ Best Stationery Mockups
As long as the content of your windowed envelopes is concerned, we would like you to mention all the necessary information that must be there so that the addressee can get in touch with you – if need be.
About the insides of the envelope, we will suggest you guys to keep the 'interior' plain and in one color and also mark the flap area for the glue. Also, make sure that you have the quality of the paper checked as well so that the printed material doesn't ruin your efforts. And if the budget allows then you can also go for a glossy finish on the envelopes as well as they will look classy and will also leave a nice impression on the receiver of the mail post.
That being said (and we know that we mention it every time we get a chance to do so), it is extremely important for you to create multiple design options for your review meeting. We do know that you routine is as tough as of any graphic designer out there and it becomes a little too difficult at times to manage the 'extra' work but let us break it down for you guys; creating a mock-up presentation is *not* extra work and secondly, it makes things so much easier to grasp and to take decisions about.
What we are trying to say here is that it is a must to create mockup presentation especially when there is a third party (printer / publisher) and money are involved. Your advertising agency won't take a risk of having stuff printed or published only to find out a spelling mistake in the copy or to see that the printer used substandard colors to print the thing.
In addition to that, creating mock-up presentations is a practice that also saves a lot of time of both the brand and the agency teams. Otherwise, in case of revisions and changes, you will be expected to create more options to present during another meeting some other time. Having multiple design options in one mock-up presentation will allow you and your team to present various concepts and thoughts so that you have your best to put on the table.
We know this and we are glad to say it here that through our blogs and mock-up PSD files not only help the full time agency individuals but they can also be downloaded and used by freelancer graphic designers as well. So, what are you guys waiting for? Get your hands on our free windowed envelope mock-up PSD file today and start creating your super awesome designs.
Oh, and don't forget to share your feedback with us in the comments section down below and also don't forget to share this blog with your graphic designer friends and colleagues as well. And we will see you guys next time with another blog and a free mock-up PSD file.
Free 9 x 4 Inches Windowed Envelope Mockup PSD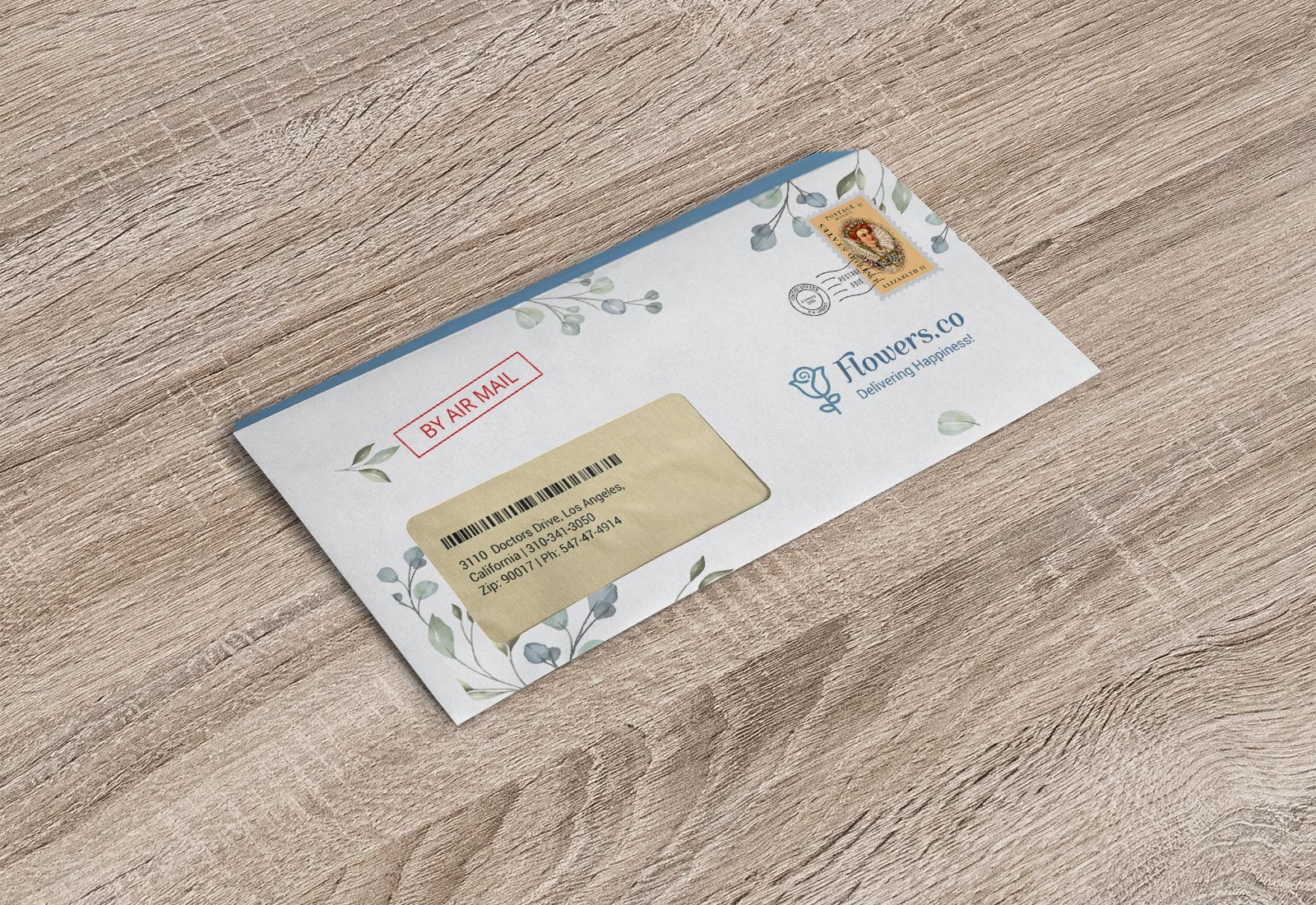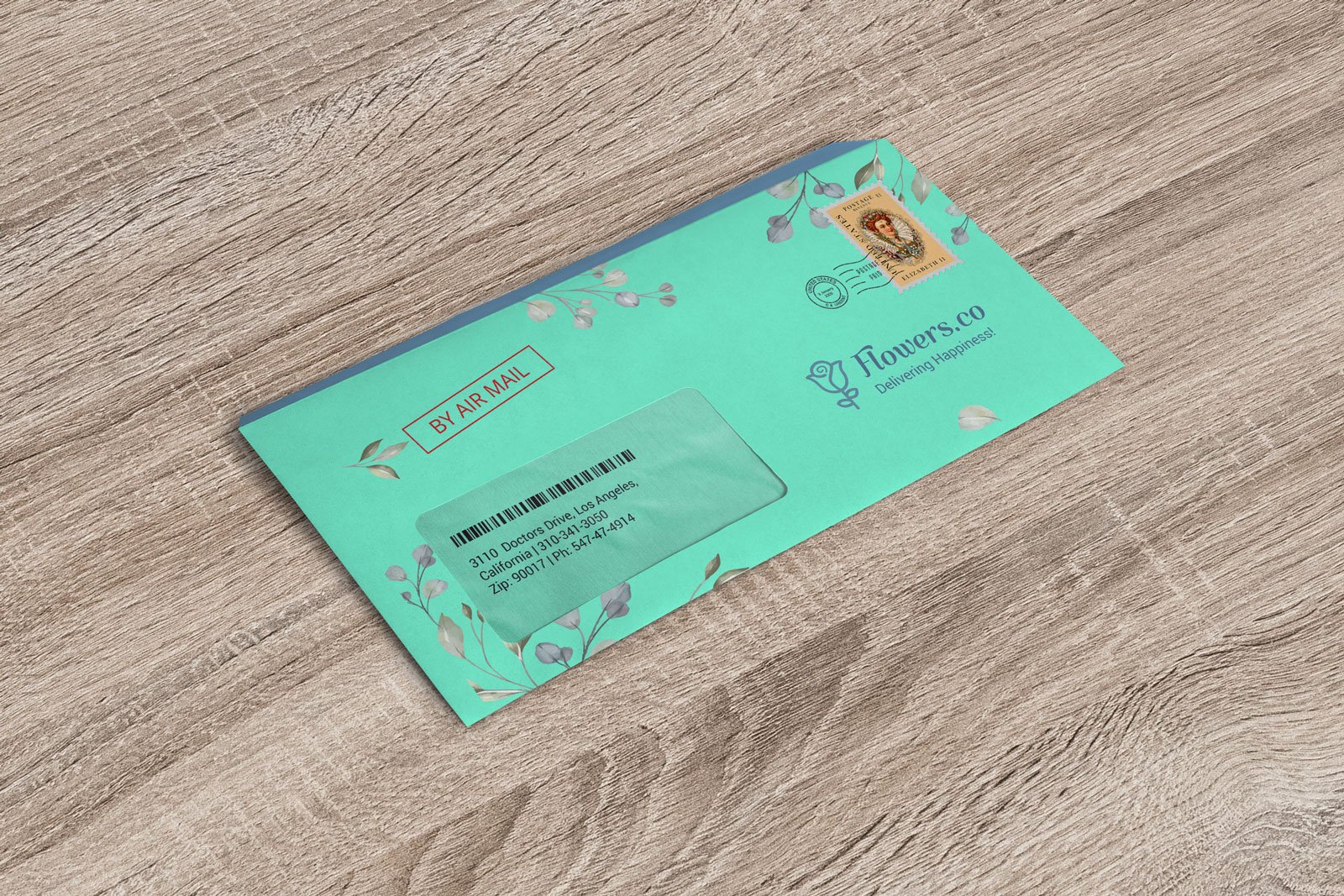 Available Format: Layered PSD with smart object insertion
License: Free for personal and commercial usage
RAR File Includes: Free Postage Stamp PSD File
Mock-up Resolution: 2400 x 1600 px

Note:
1. Free Envelope Mockup PSD is allowed to share online (A Must Linkback to this post)
2. Say thanks if you like or share/tweet with your friends. That means a lot to us.
3. And don't forget to subscribe to receive for more high quality premium freebies & awesome articles only.
Download Envelope Mockup
More Latest Mockup PSD Files: