Hey there guys! We hope that our previous blog has helped you with your design projects and we can bet that you will love our today's blog as well. Absolutely nothing makes us happier than sharing super cool ideas with you guys. In addition to that, we love how our blogs, design ideas and everything else that you read here inspires you to be even more creative. That is literally how creative vibes travel from one person to another which knits us in a world of magical thoughts and intelligent ideas.
Recommended: 3D Pencil Drawings
Although, our old fans and readers know about this but this is for those who have just joined our blog that whenever we share write a blog or work on a mockup PSD file and share them here, we sit down for some serious brainstorming, do our research, get to know and understand what you guys are interested in and then introduce our creations here. So, while we were planning on our content ideas, we came across some really cool monster sketches and we are glad that we did.
Now, that we have (kind of) revealed what we will be talking about in our today's blog, we would like to discuss the basics of character drawings and how you can improve your character designs through our easy to follow tips. In addition to that, we also have a collection of monster sketches to share with you guys and we are sure that after having a look at them, you will be able to create your own characters as well.
But before we share the collection of the sketches, we would like to talk about the process itself – because that's important! Okay so, first things first; if you are good at something, you will find it in you to polish it as well. That could be a skill or anything that you think is a gift for you by the nature. But it is also important to know that you cannot learn a thing in a day or two. You will have to put in efforts and energy in understanding character drawings.
Recommended: 100+ Realistic Pencil Drawings
If you feel that you are not getting there, even then you will have to keep on trying to do better and trust us when we say this; there will come a day when you will be so good at drawing characters that you will be proud of yourself.
Drawing characters or sketching them can be tough and to help you guys in fighting that fear, we have some tips to share:
Know and understand your style, if you don't have one (as of yet) you can work on your thoughts to make sure that there is something unique and own-able in your sketches / drawings.
Complex drawings not only take a lot of time but they consume so much of your energy that there are chances you might get bored during the process. So, for starters we would suggest you to create simpler sketches. You can always come back to them to tweak them or to transform the already drawn characters into some series by adding in an environment etc.
You can create replicas of movie characters or cartoon figures so that you know how to start the process but once you feel like you are getting better at it, it is important for you to start creating your own characters. We will also suggest you to create mini comic series too – if only you have some extra time on hand.
While you are at it, you can also try to pick a specific shape of your character or at least one feature that can depict that the characters were created by you. It adds a unique touch to the overall idea and also helps you in setting you apart from other character sketchers.
Another useful tip would be to exaggerate the character drawing as in use the exaggeration with the strokes and make the creation speak for itself.
No matter what happens, make sure that your characters have expressions – love, happiness, anger, hatred, sadness, excitement, whatever it is, it has to be there in the drawing too as the expressions connect so much faster with a person that anything and your fans etc. would be able to relate to the character too.
Black and white characters are amazing but you can add colors to bring life to your character drawings. Always make sure that you use each color wisely so that it doesn't kill the vibes of your drawings.
Fine tuning is also very important – so, once you are done with the character drawing, know that you have to come back to it so that you can either revise / enhance it a little or you can add some more lines or strokes to give more perspective.
That's all for today guys! Now is the time when you will be expected to go through the monster sketches collection to get inspired so we will leave you guys with that.
Monster Sketches | A Perfect Reference for Character Drawings
1. Michael Horns
Has big horns to tackle all the problems. Beware!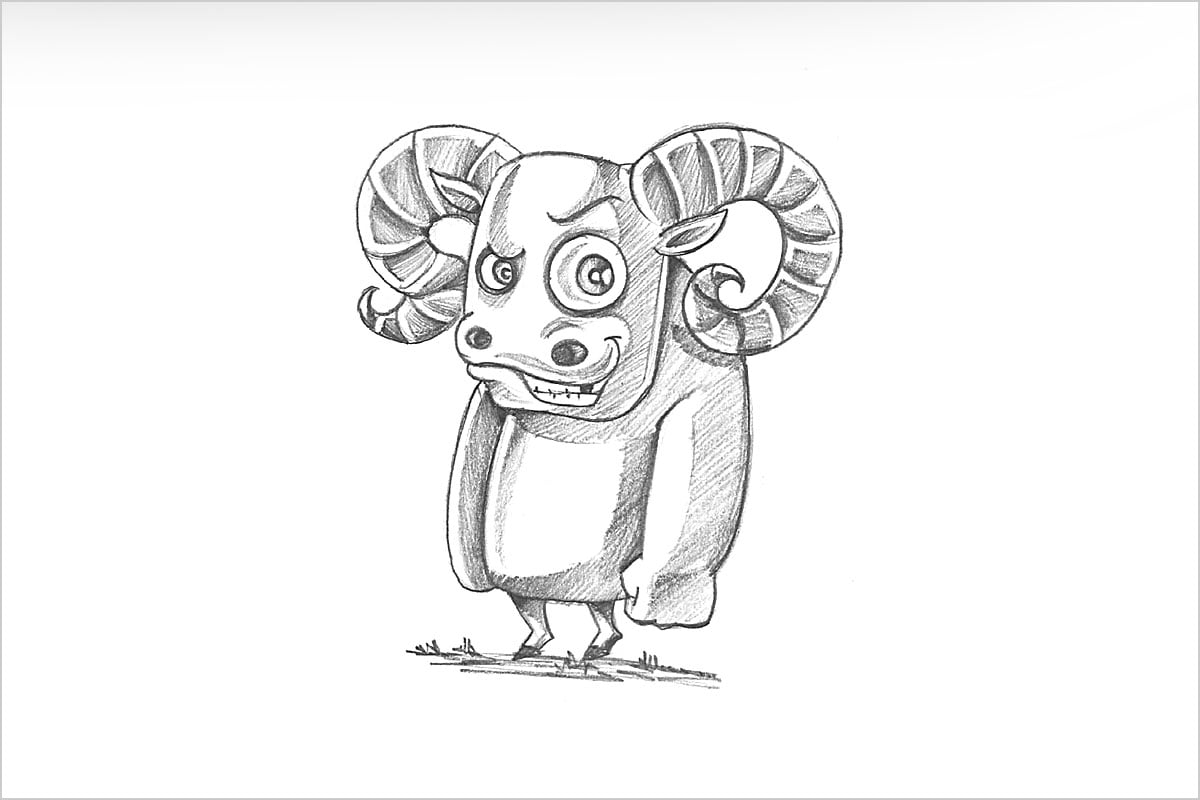 2. Drippister
Beware! He'll drip you along with him!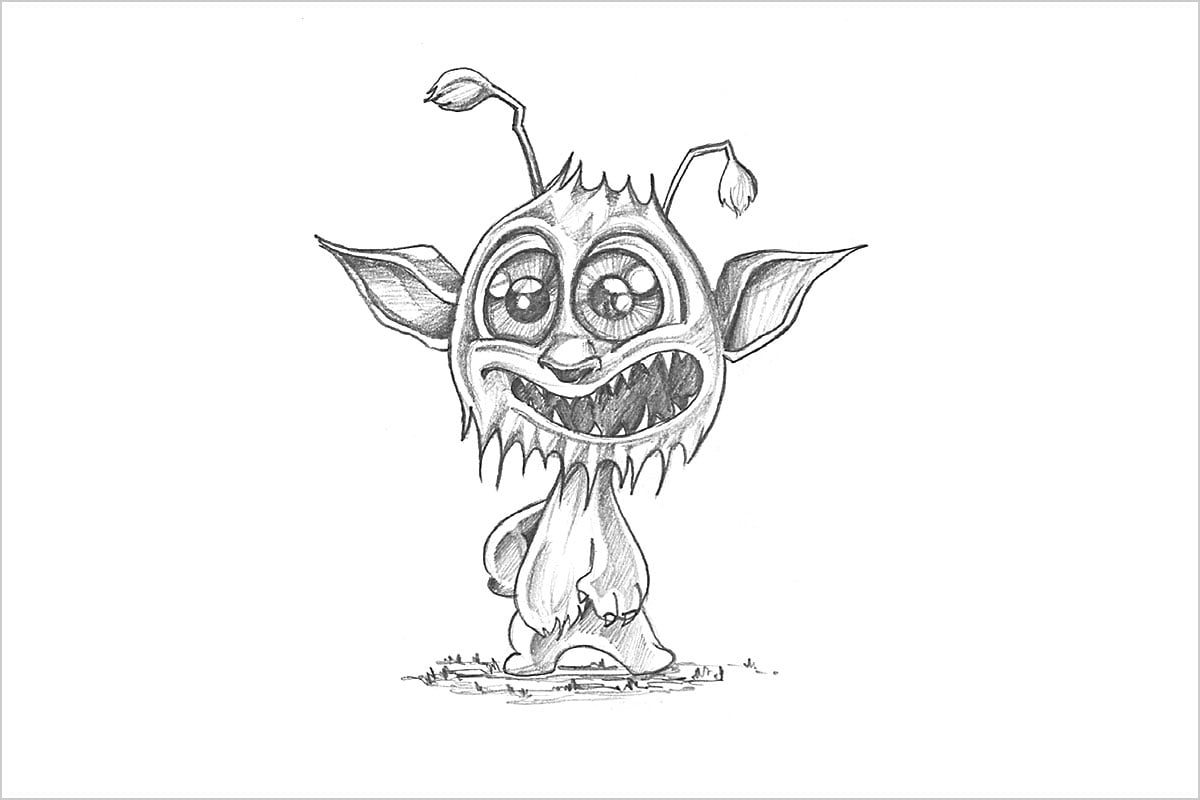 3. Big Ears
He can hear you anywhere anytime!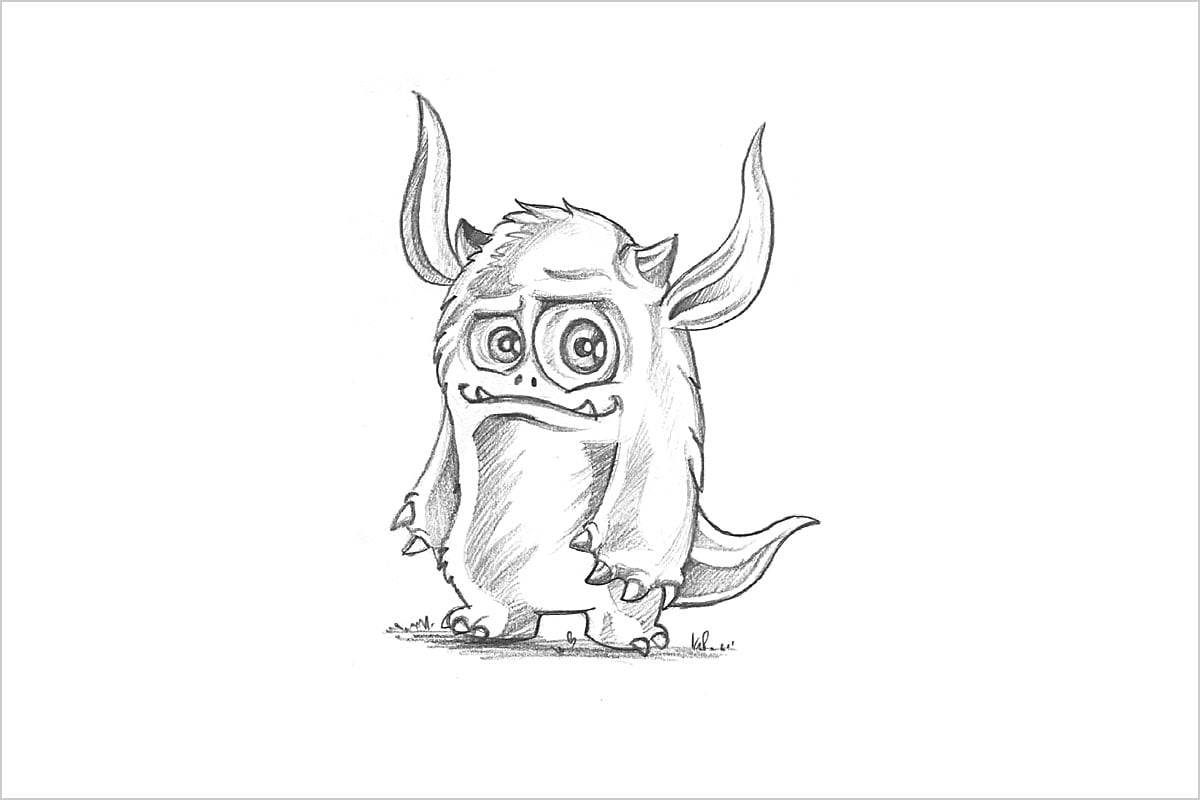 4. Groaner
He groans a real harder to scare you enough!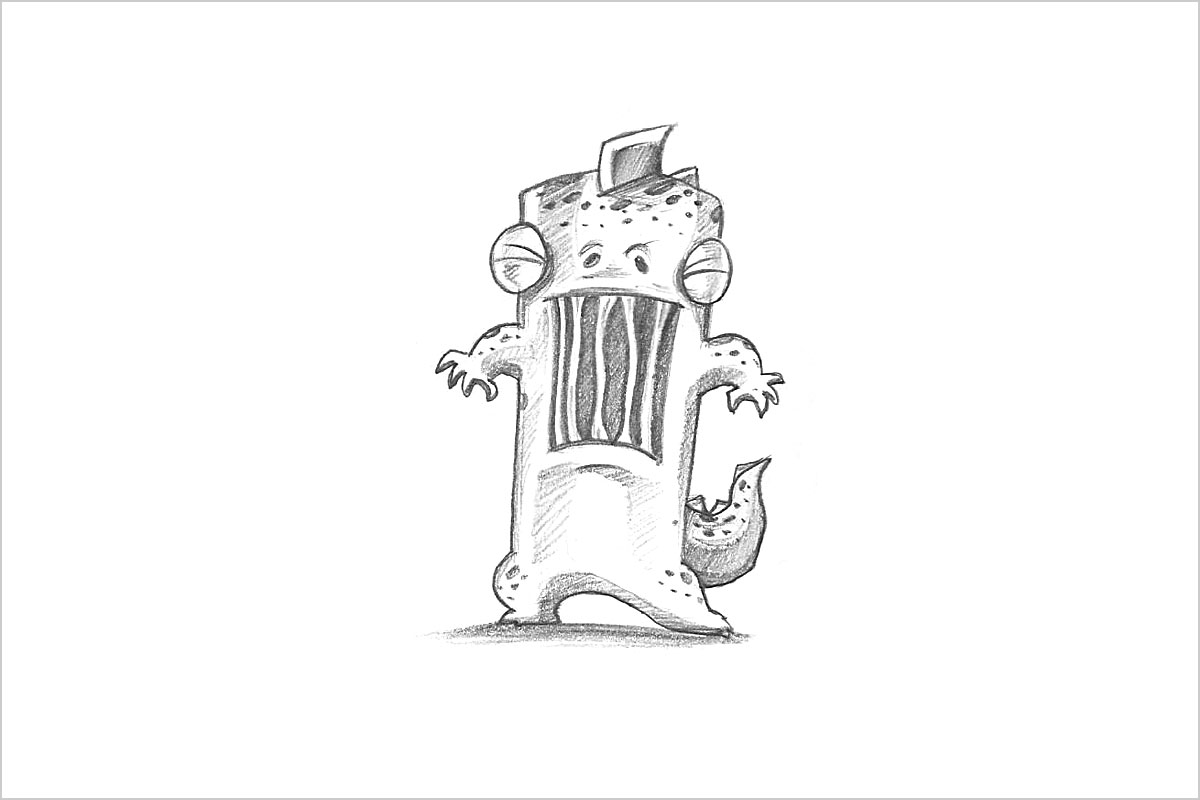 5. The Worm Lover
This worm lover favourite food is worms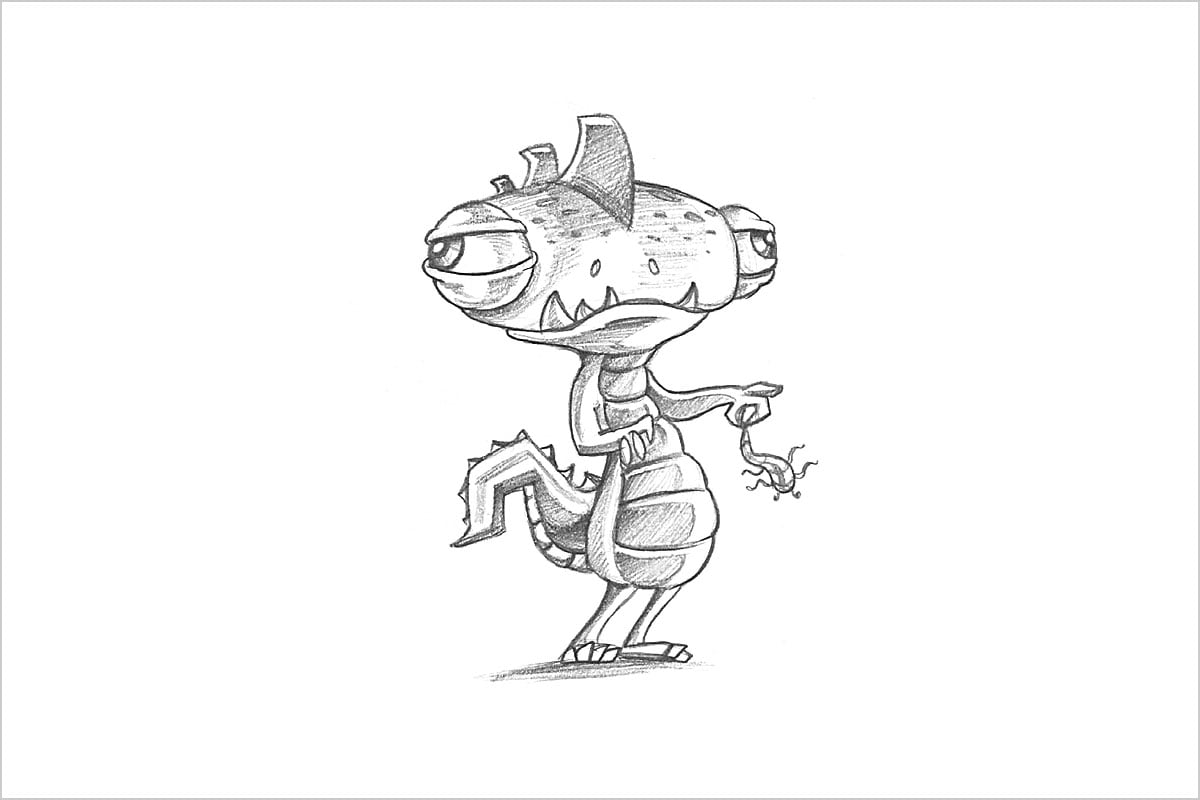 6. Slyther Tongues
He can tie one up in his tongue. Beware of Slyther Tongues!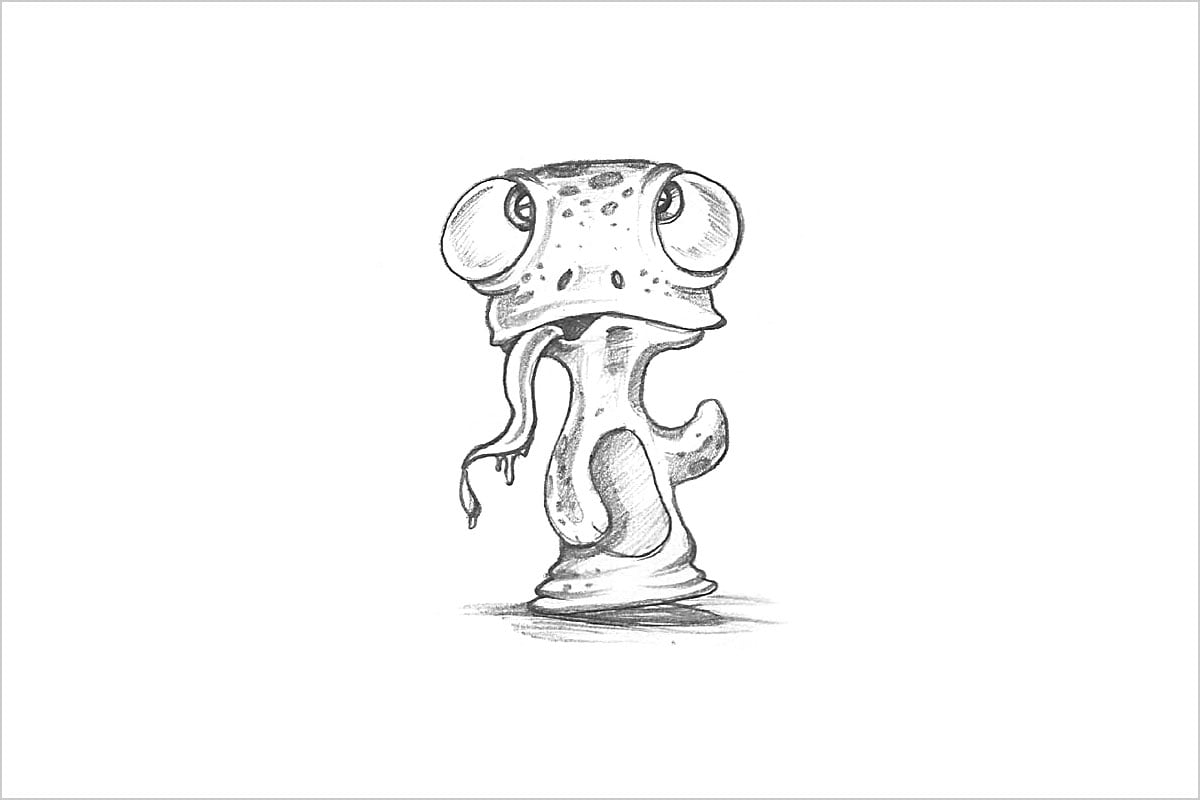 7. Crabby
He can crab attack you if you try stealing his pearl!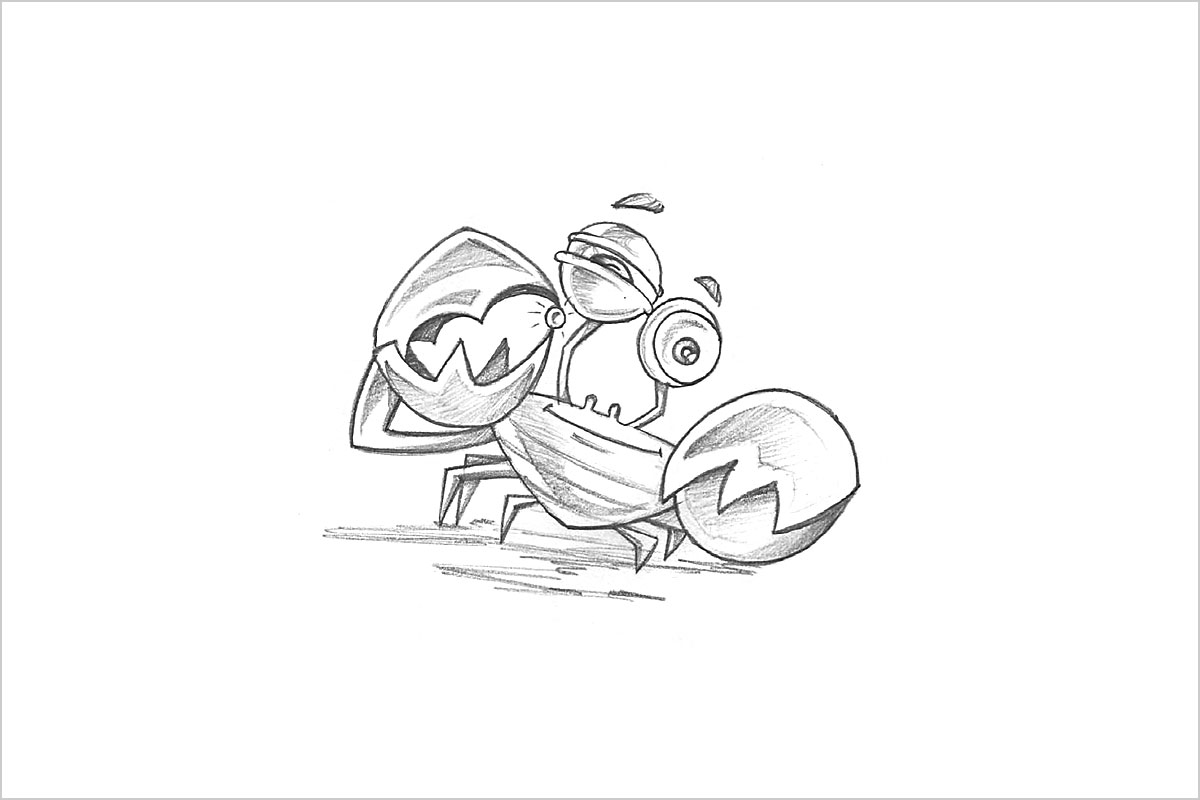 8. Firey Fat
He has his fire to fight the enemies! Beware!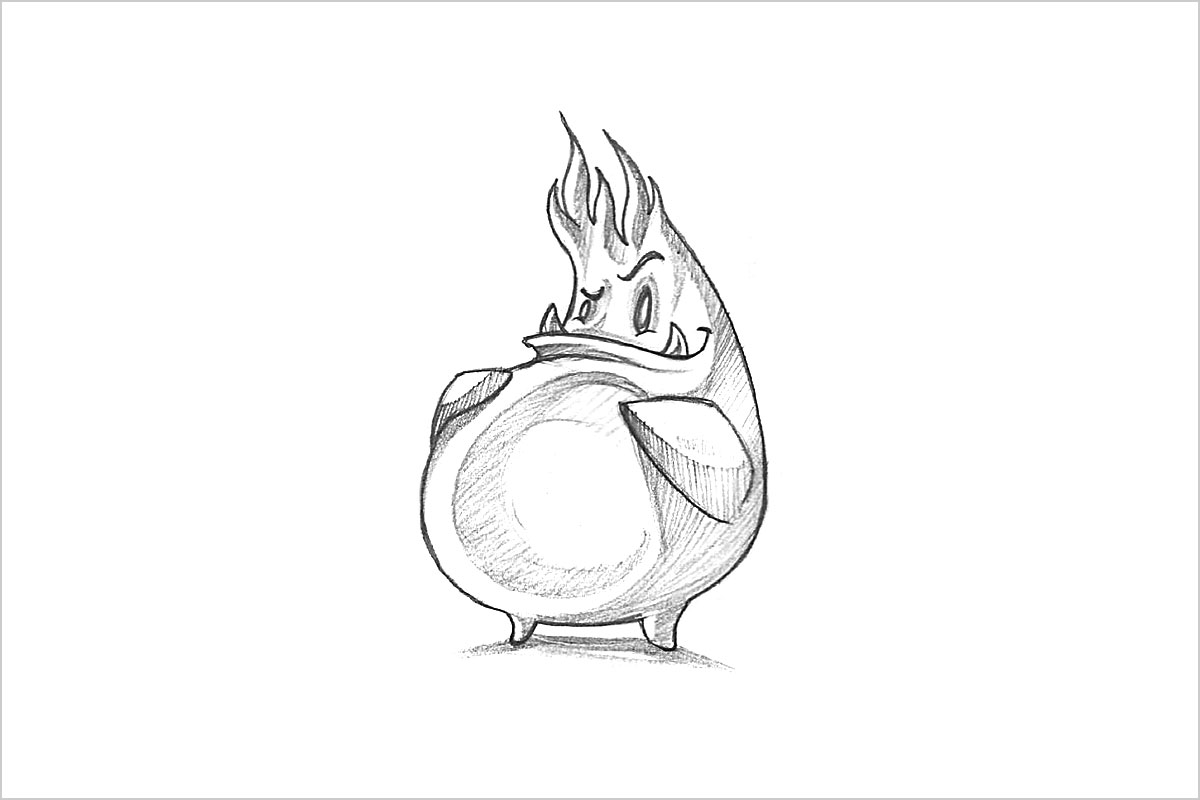 9. Clawer the Claw Monster
Beware of the dangerous claws of Clawer!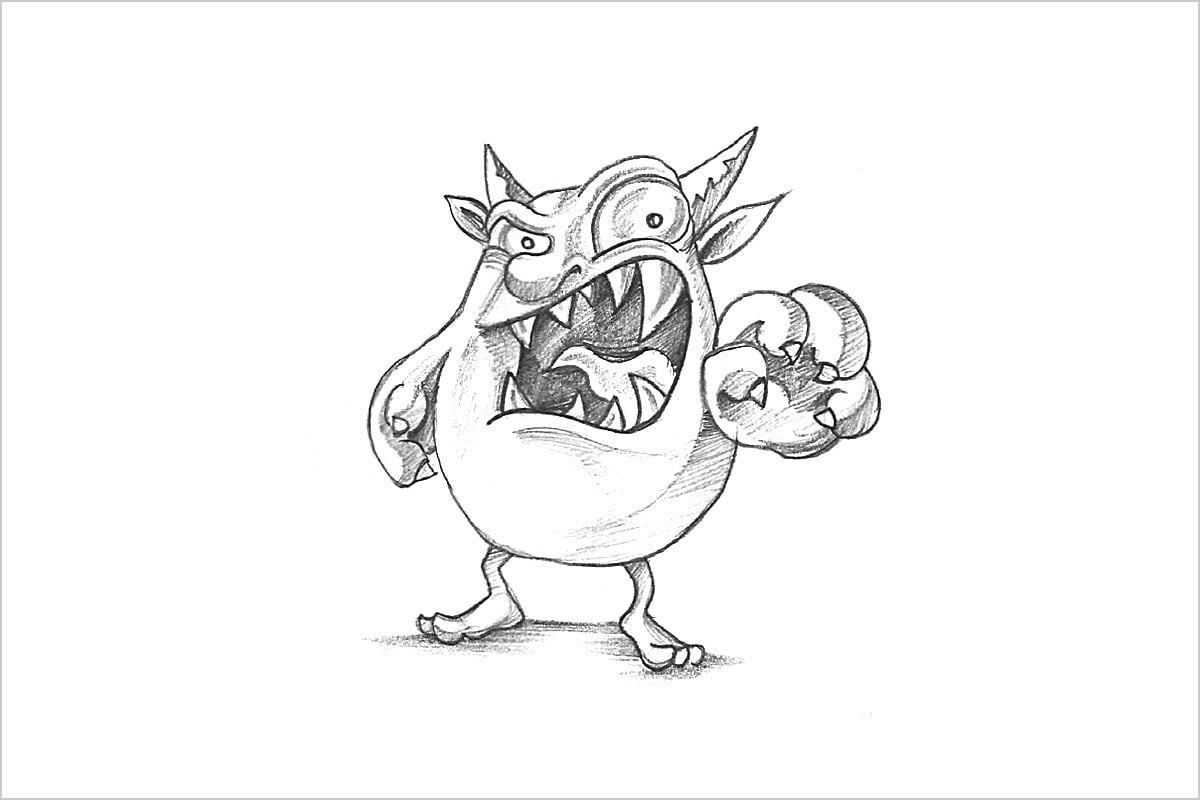 10. Doompod
He's a shady looking monster. Beware!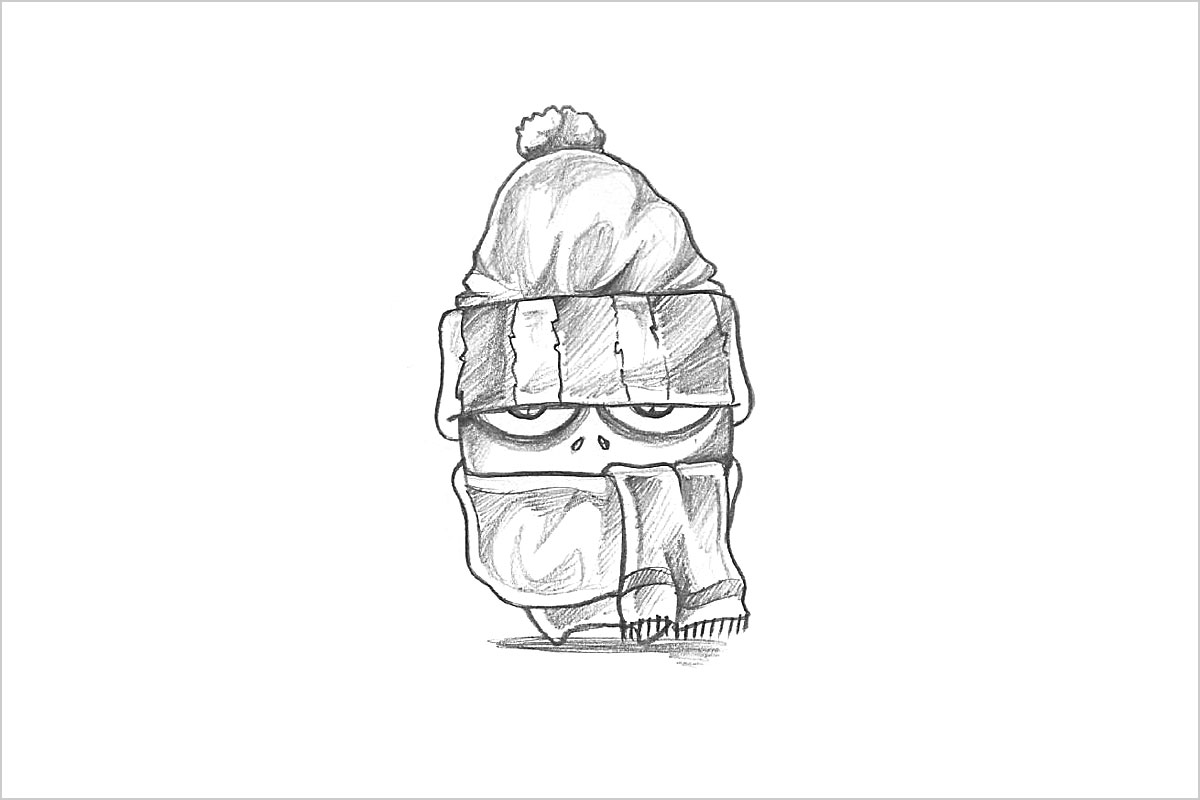 11. GlowHoul
He can Howl and make others deaf. Beware!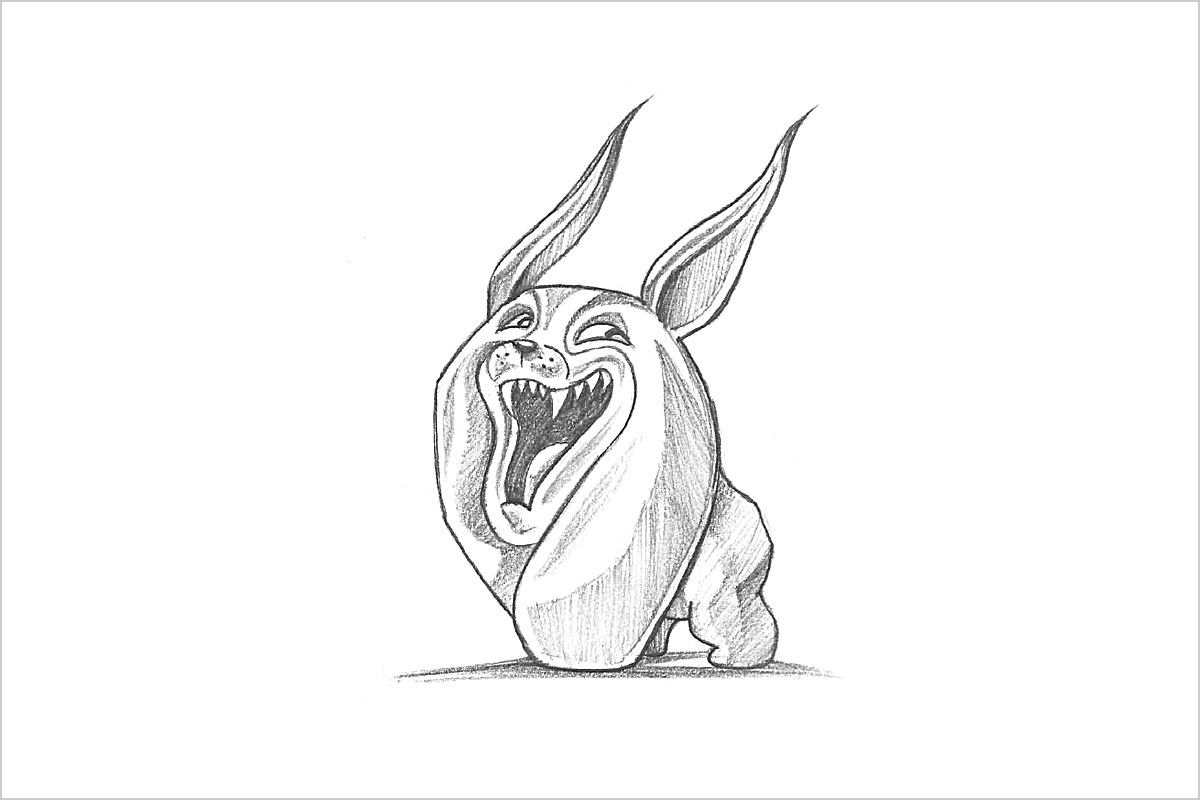 12. Shrieky
His shrieks are very scary. Beware!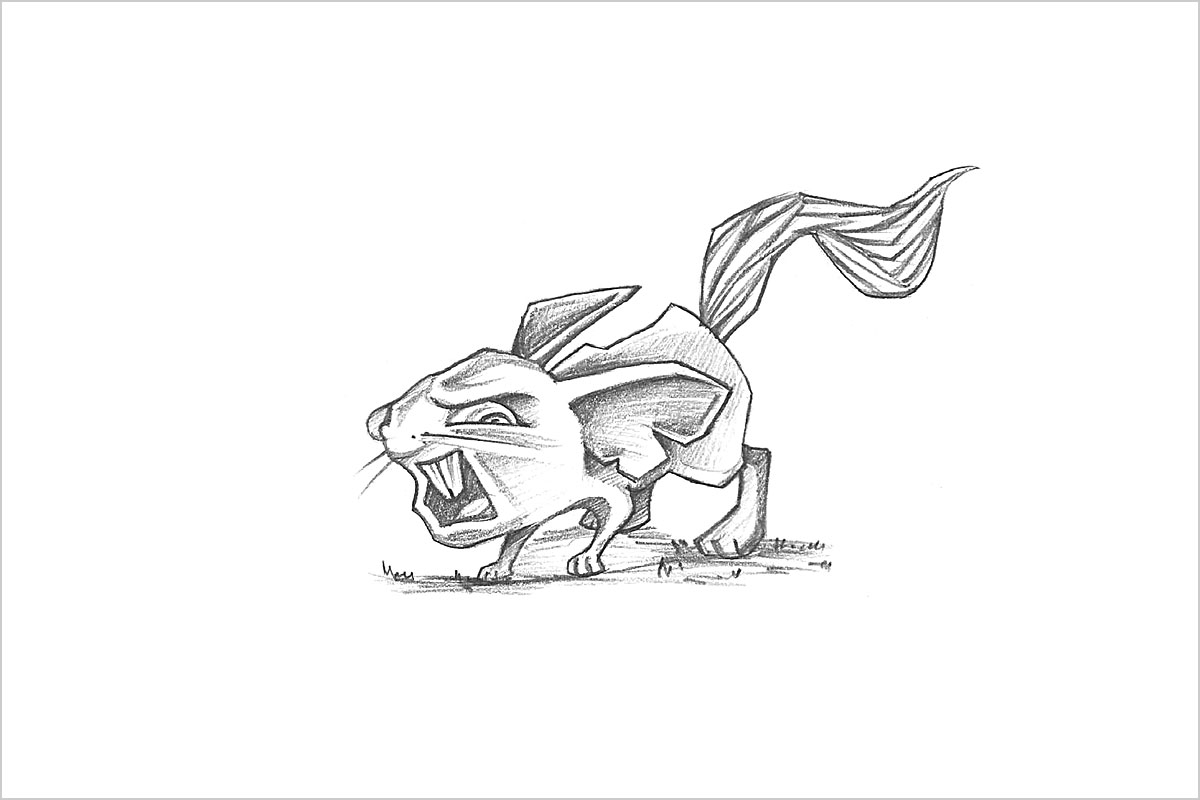 13. Grumpy Walker
He walks with a grumpy smile on his face. Beware!
14. DangerRoss
DangerRoss is quite dangerous. Beware!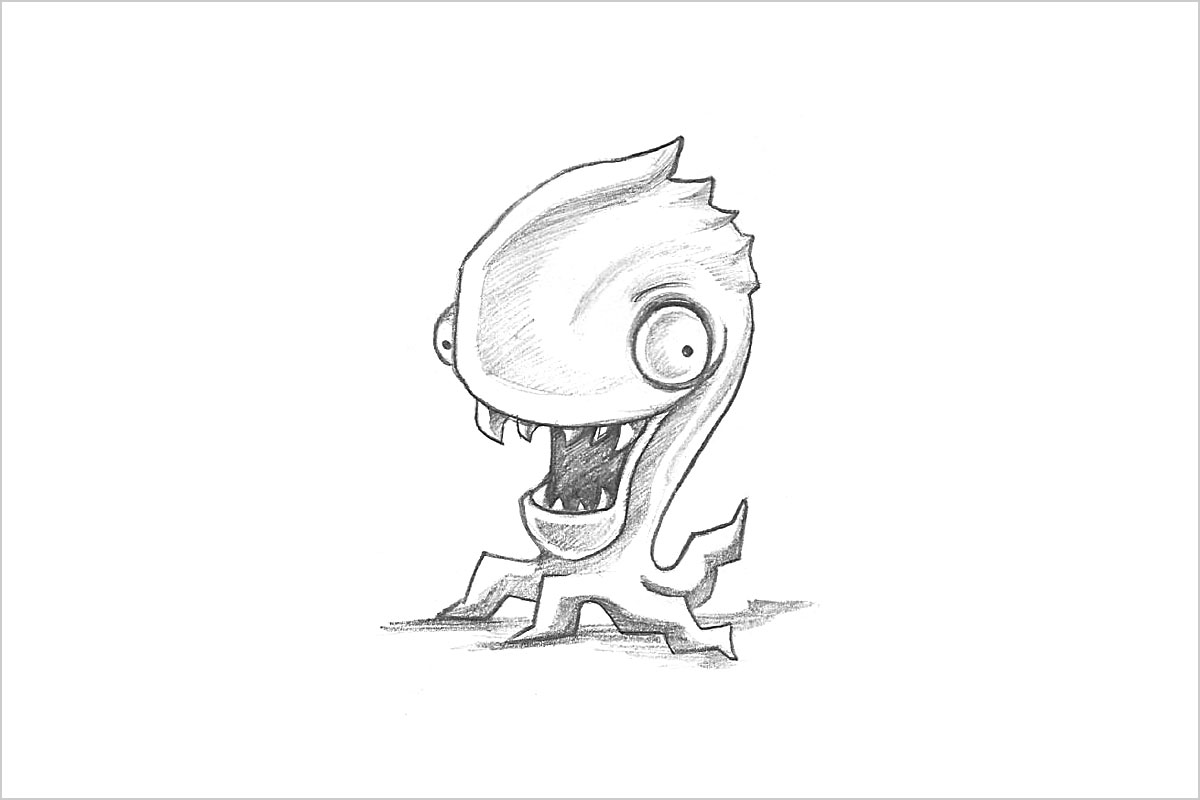 15. Eyed Slother
He can see you everywhere. Beware!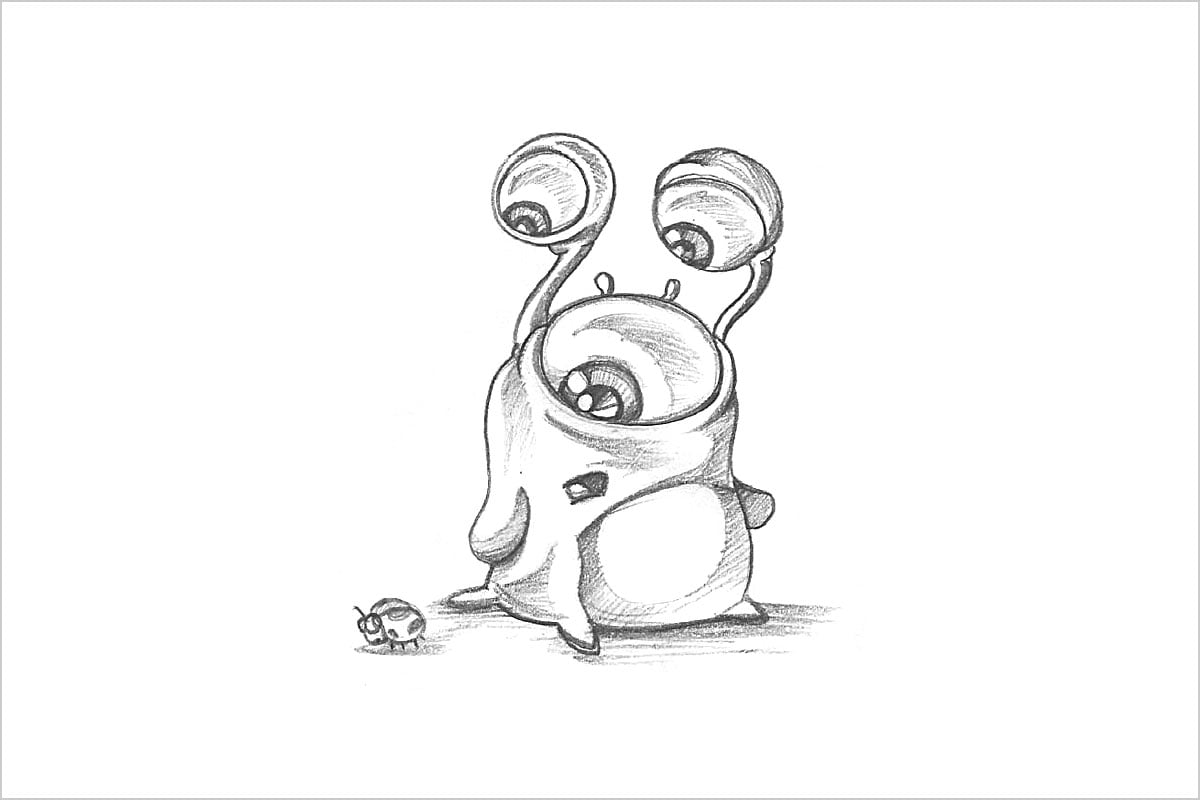 Credit: Rabbixel Studio
More Hand Drawings For Inspiration: