Hey there Apple lovers! We know that you must have been waiting to get to know about the latest happenings at Apple and were also looking forward to a new blog from us about your favorite brand and their awesome gadgets and accessories. Since we all know that how good Apple is and how innovative they have become over years to deliver the best to their users worldwide.
We not only find this great about the organization but we also find it quite interesting that even if you are not an Apple user, you still want to stay updated with whatever happens within the brand. So, we just got to know that Apple has (already) reduced the price of their new AirPods Pro and we just couldn't stop ourselves from sharing this news with you guys because we know most of you were waiting for upcoming sales to get your favorite Apple stuff in reasonable prices.
Before we talk about the price reduction of the new AirPods Pro 2019, we would want to take you all on the virtual journey to Apple – allow us to talk about the AirPods and let's also understand the hype too!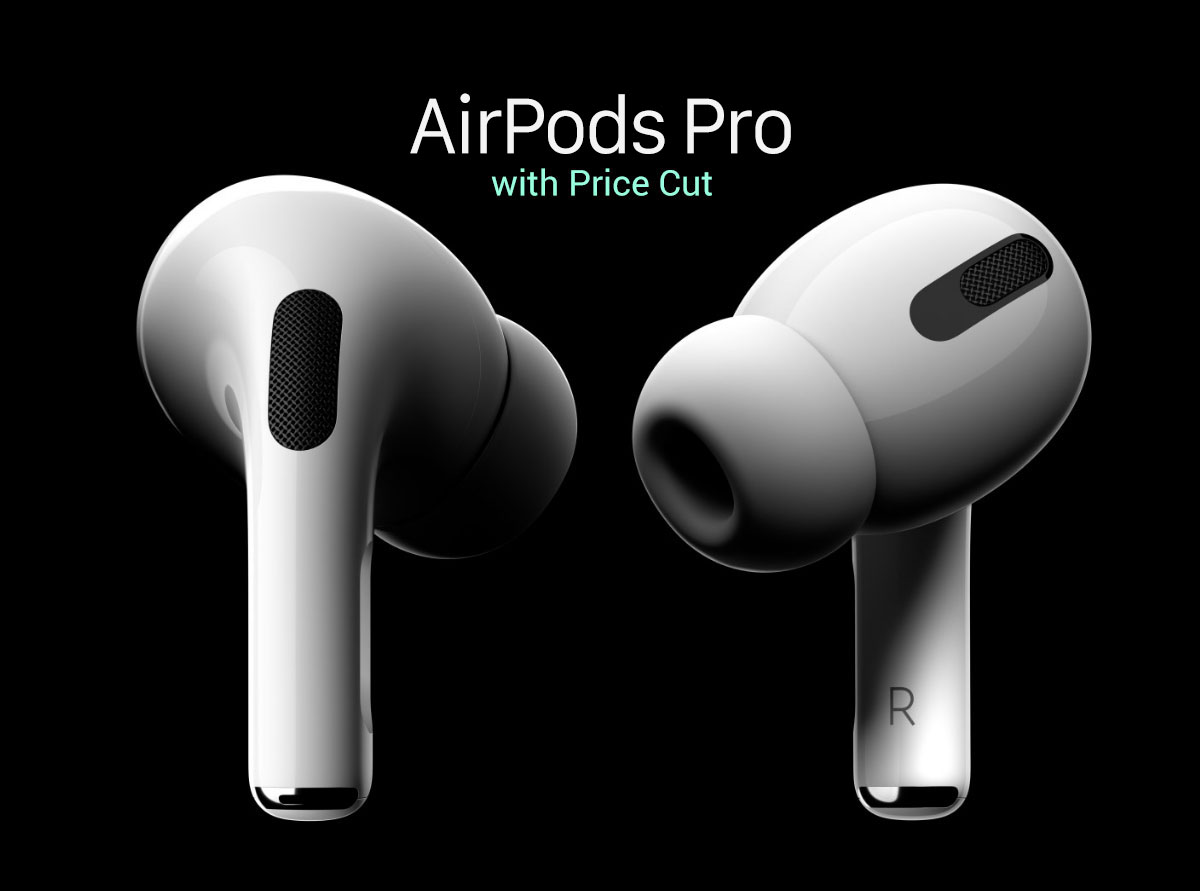 Okay so, the new AirPods Pro 2019 are designed to deliver perfection and Apple goes by saying 'Magic runs in the family.' which is quite true when it comes to the quality of everything that Apple has produced so far. The most amazing thing about the AirPods Pro is that they have the feature to cancel noise – ah yes, they can actually do that and are also accompanied by a customized fit so it is like a win sin situation for anyone who would purchase them.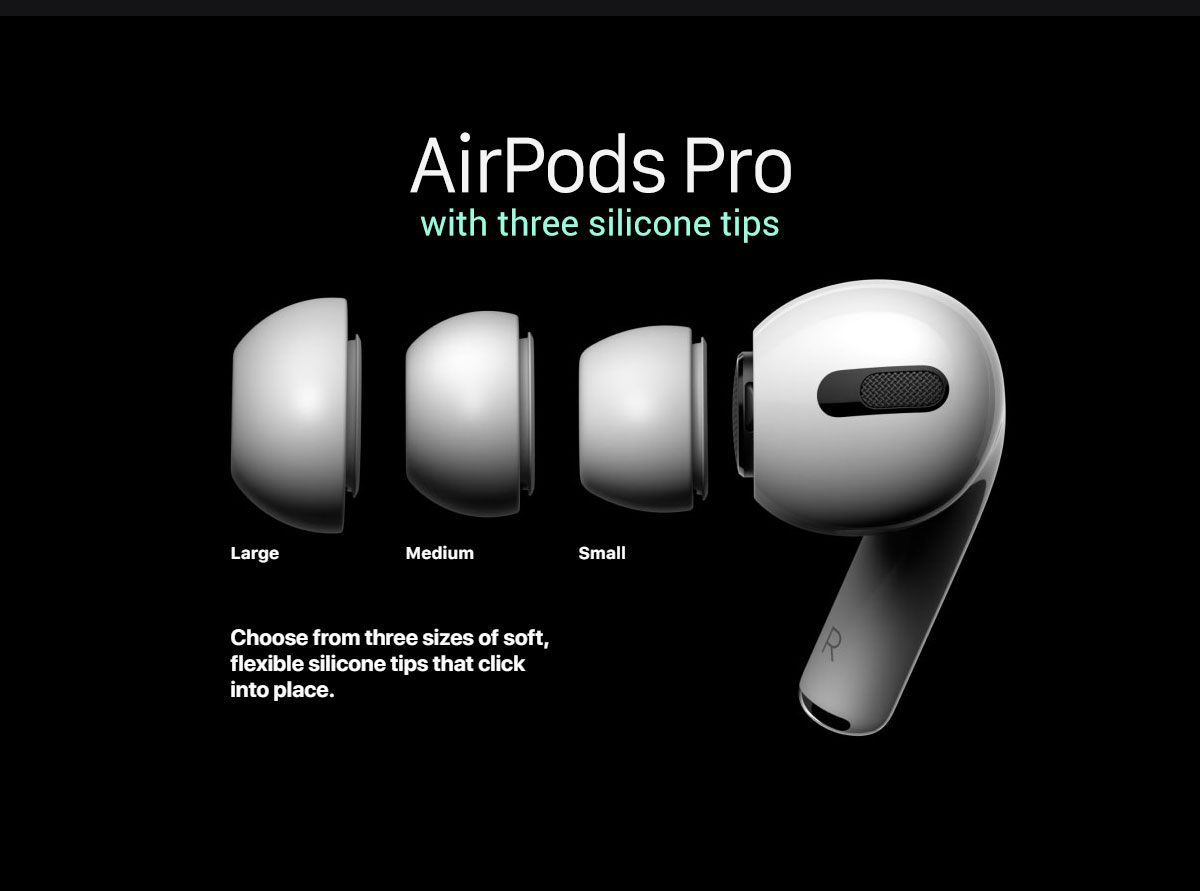 Other specifications of the new AirPods Pro are mentioned below:
AirPods Pro come in 3 different sizes; large, medium and small – all the tips are made of flexible silicone that will fit perfectly.
Internal tips of the pods are also tapered in such a way that they create a balance between your ears and with the gadget itself.
They come with the H1 Chip and your virtual assistant Siri will always be at your service.
Your AirPods Pro are sweat and water resistance (guys, we could literally hear you scream out of excitement!).
As far as the battery life is concerned, with one battery charge, you get up to 4.5 hours of listening to your favorite music and everything else whereas; with the charging case, you can get more than 24 hours of the listening time.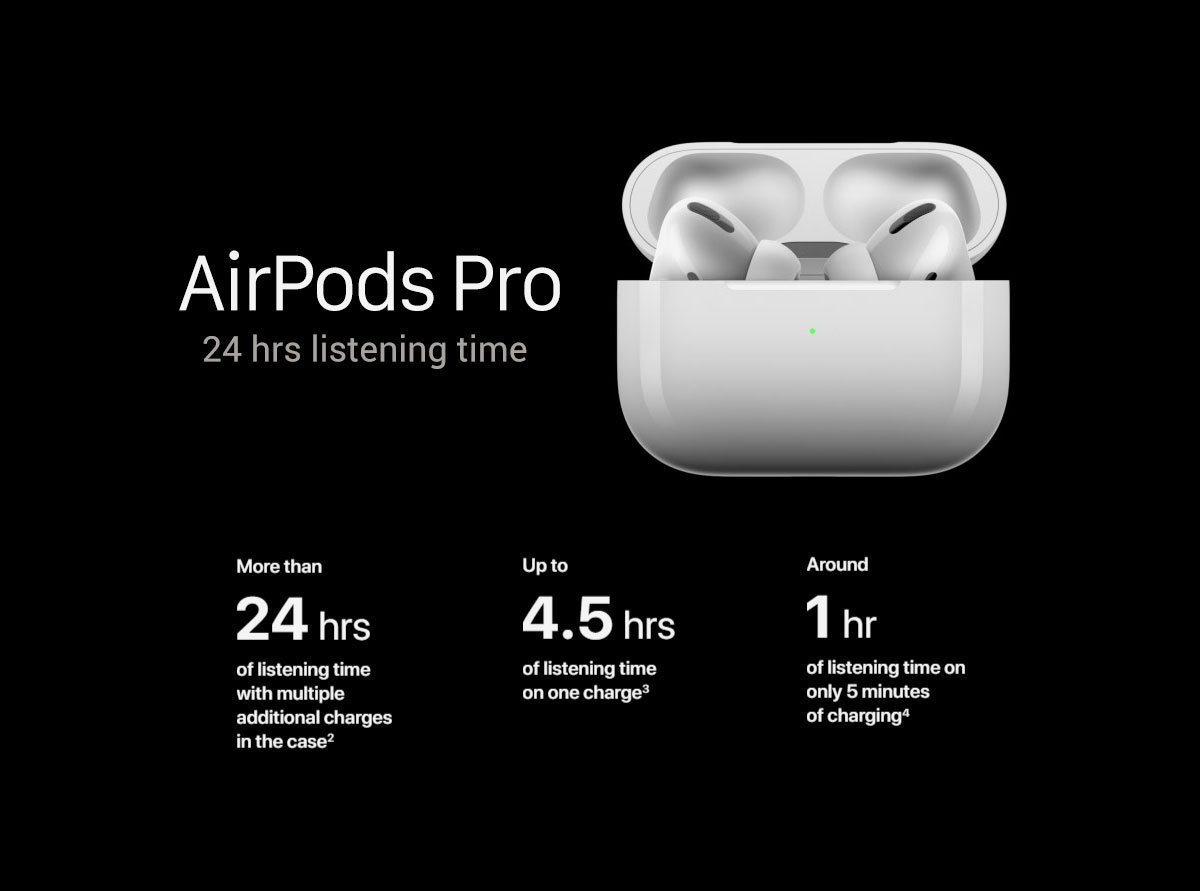 You also get a wireless charging case with every purchase of the AirPods Pro.
Oh, and the most amazing part, you can also engrave your AirPods Pro as well.
You can easily switch from the noise cancellation mode to the transparency mode to know what's happening around you while your favorite singer is making your groove on their beats.
Force sensor also lets you take control between calls, music and everything that you want and don't want to hear.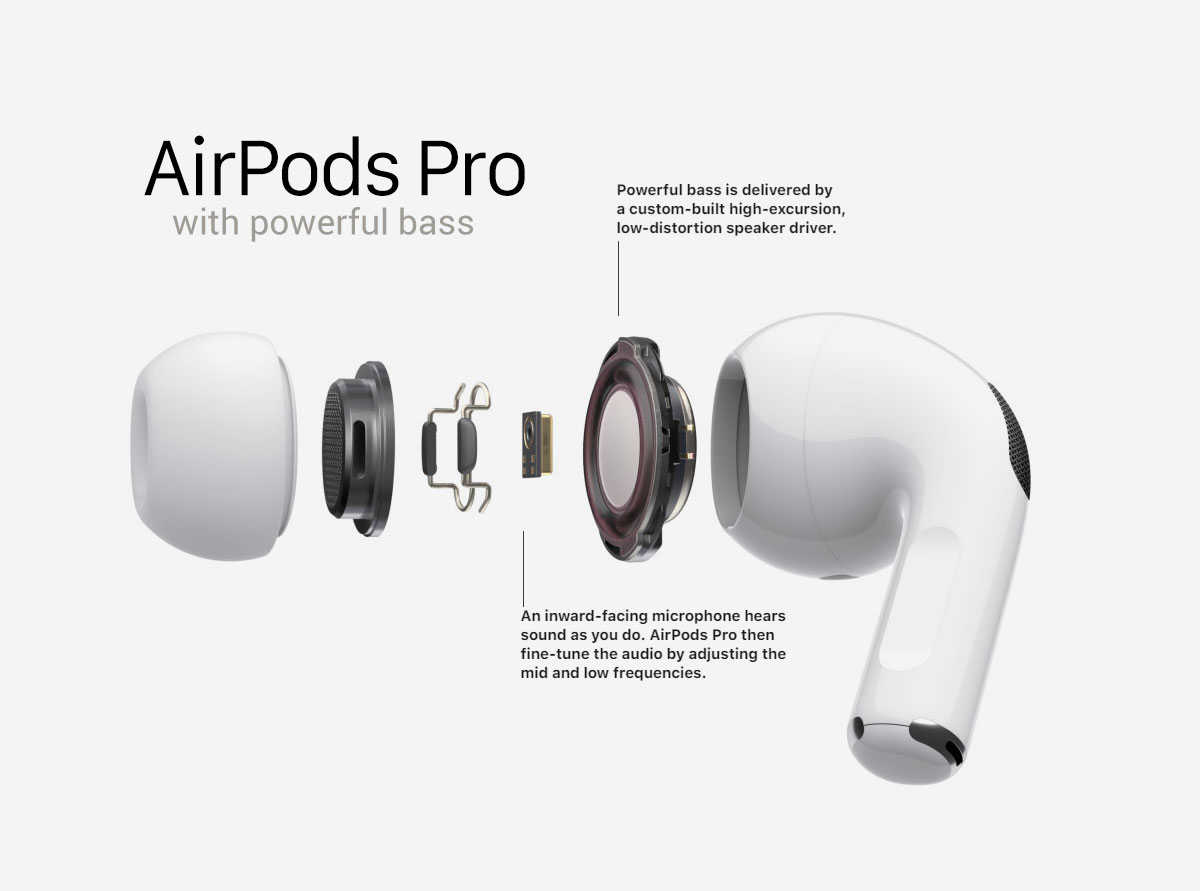 All these features and specs. do come with a price (that might seem like a little too much) and many companies are working day in and day out to come up with even better technologies so, it is safe to say that there are chances that Apple will further reduce the prices of their AirPods Pro in order to sell them on a wider scale which just by the way would be a great step towards customer retention.
So, if you are one of those people who don't like getting interrupted while listening to your song in the metro, Apple AirPods Pro will make sure that you only listen what you want to listen to. And if you feel like listening to what your nosy colleagues must be discussing then you would only have to switch to the transparency mode for all the gossips. 😉
Now let us tell you the latest price of the new AirPods Pro. You can get them in $234 as Apple has announce a 15% price reduction on the total price but if you still want to wait for some more awesome winter sales then all we have to say here is that you MUST wait for further reductions.
That is all for today, guys! We hope that our blog will help you make an informed decision about your earbuds. Don't forget to check out your favorite online shopping stores for their winter deals for a better investment. Also, don't forget to share how did you like our today's blog and while you are at it, we would love you if you could share our blog with your friends who love Apple and their devices & accessories as much as we do!
Recommended: