Hey there guys! We know you must have heard the word 'organic' for more than you should have in the past couple of months and that is mainly because it is the buzz word these days – and for the right reasons. Organic fruits & vegetables, soaps & shampoos, oils and milk and so much more is being produced so that the population can *finally* get back to the healthier options instead of taking nothing else but harsh chemicals and formulas as this stuff is too hard on the skin, hair and also leave a bad influence on the internal organs which can result in diseases too.
It is nice to know that new brands are working on the idea of producing their products using organic elements and it is safe to say that these emerging brands will become big only because of the fact that they think and care about their potential customers. The best thing about these organic products is that they are easily available in stores now and even if you cannot seem to find anything organic then you can legit place an order online as well.
All the products that are being introduced in the market are created with love and care but they are also stored in packaging that is not a threat to the environment. And honestly, that is like the best thing to do since we all know that we have done some serious damages and our planet has to deal with our careless behaviors.
So, we were working on our future content plans and we decided to work on something different and while we were shortlisting the topics of our blogs, we decided to include environment friendly topics as well. With this informative blog of ours, you will be able to get your hands on our absolutely free yet highly editable organic shampoo bottle mockup PSD file. Let us tell you how you can make your brand stand out from the crowd of harsh and full of chemicals shampoos!
Recommended: 30+ Premium Quality Product Mockups
First things first; popular and huge brands won't disappear from the market just like that. It will take a lot of time for both the consumer / customer and the brand itself to realize that enough is enough. Normally, all the shampoos come in plastic bottles which too is a threat and we become a source of polluting the earth on a monthly or maybe weekly basis.
To help you and your brand appear as someone considerate and careful, we chose a (transparent) glass bottle for the shampoo ad not only it will reduce the plastic waste but it will also keep the contents safe which can get ruined by being in a plastic bottle.
For the branding, you need to stay focused and make sure that it clearly says that at least 70 percent of the contents of your shampoo are organic and they won't kill the freshness of your hair nor will they damage them in such a way that it will require professional aid. Keep the sticker in a solid color that also represents you as a nature friendly brand too for example; white, green, yellow, orange, blue, brown and pink.
Recommended: 80+ Best Packaging Mockups
Clearly mention the contents of your shampoo in readable fonts but don't make the entire branding too wordy. Go with minimum words but have them written in such a way that they grab the attention of a potential customer and also forces them to get that product. In addition to that, it is also very important to mention the expiry date as well.
Also, organic elements might have an allergic reaction so it is important to mention the directions or precautionary measures on the packaging in order to educate your audience and also inform that of the possible reactions that might cause itching or swelling on the body parts.
You must have noticed that we have created a balance in the branding by choosing a light golden color for the cap so that it looks appealing to the customers. Last but not the least, we are sure that the bottle in a human hand will also give you clear idea about the size of the bottle.
That is all for today, guys! We hope that you will enjoy reading our blog and will also be able to fully use our free organic shampoo bottle mock-up PSD file for your personal and professional projects. Don't forget to share your valuable feedback with us in the comments section down below and also share our blog with your friends and favorite colleagues as well!
Oh, and before your share your designs with your clients, make sure that you gather all of them in a nice & self-explanatory mockup presentation so that they can know and decide better. Until next time, adieu!
Free Organic Shampoo Bottle Mockup PSD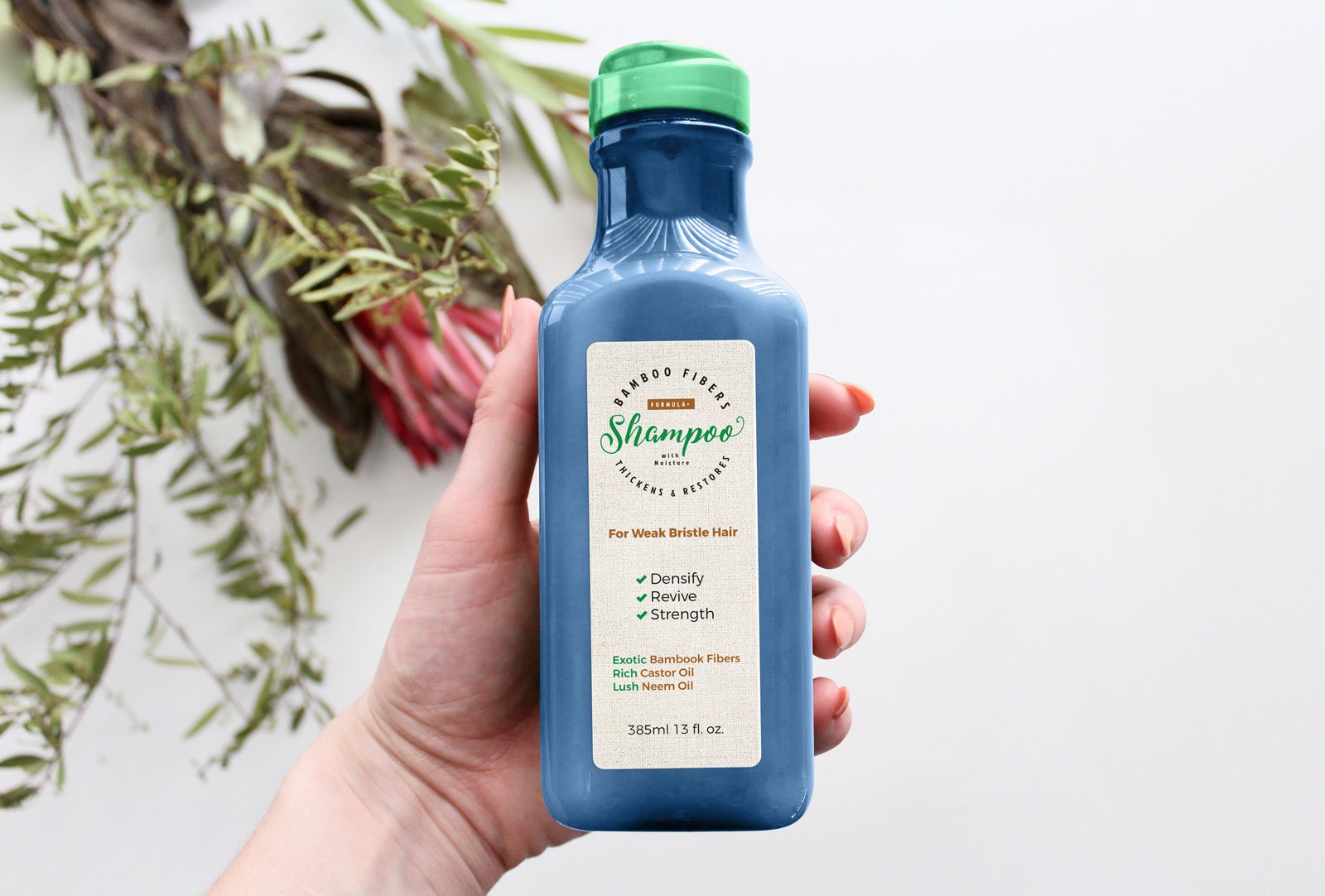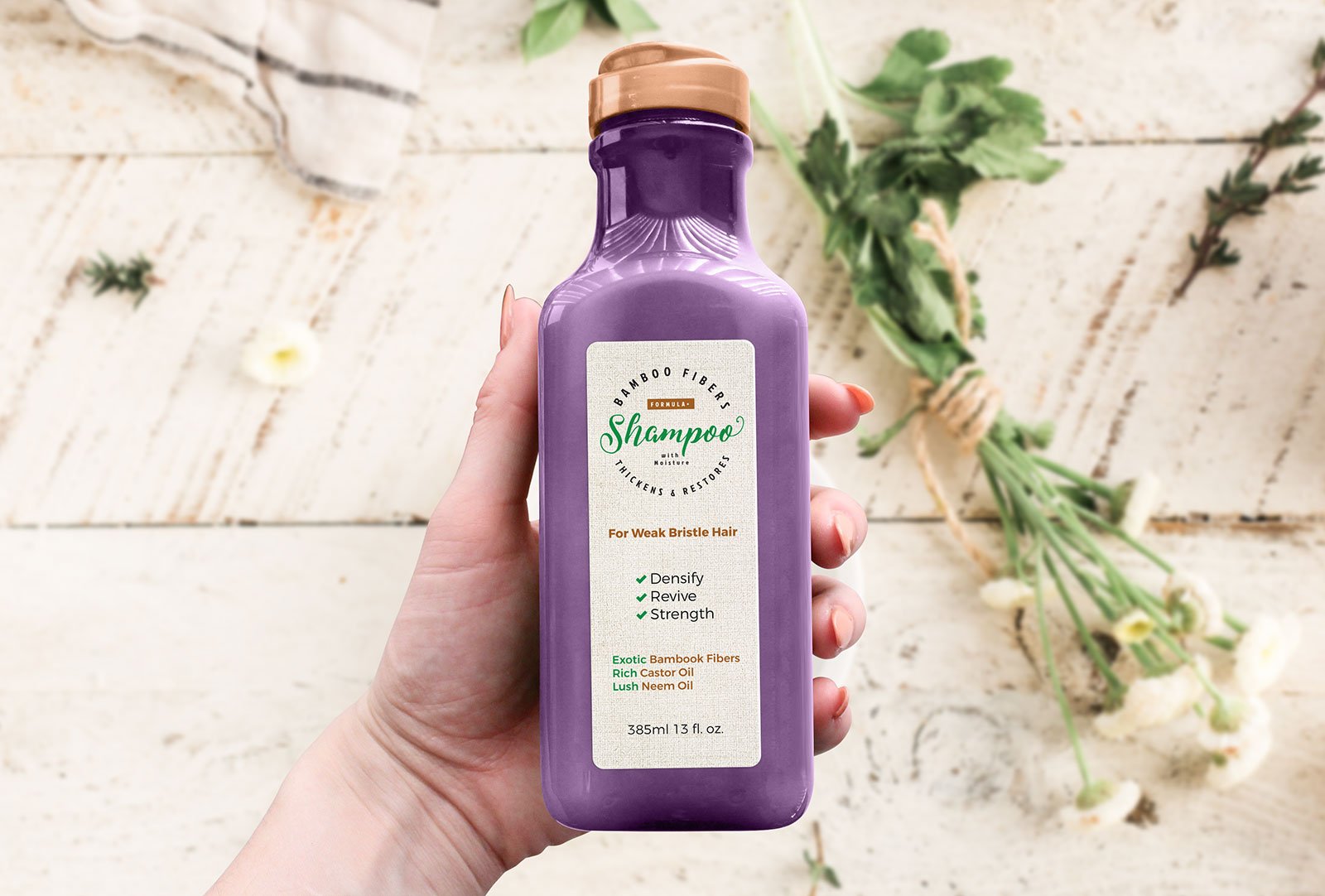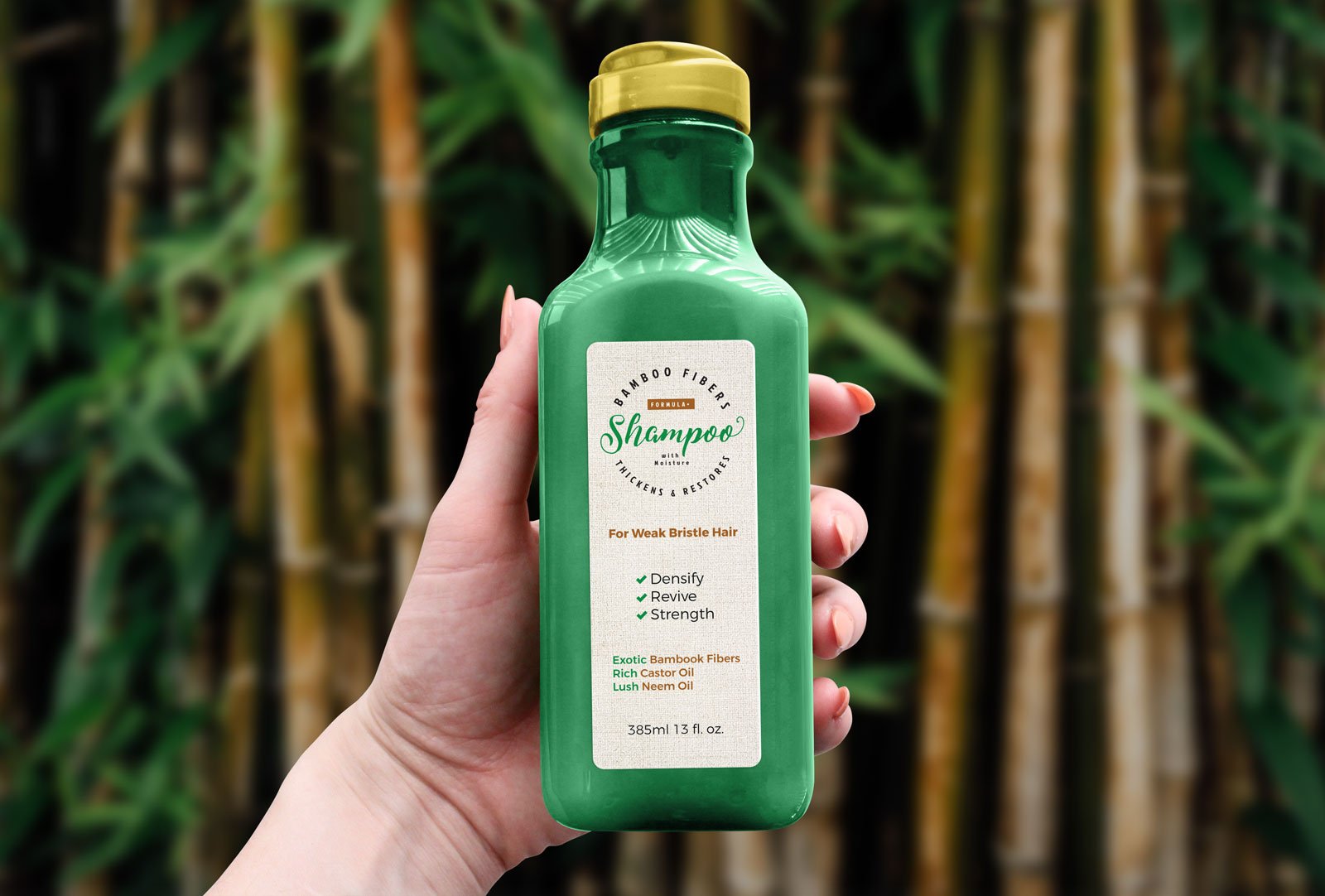 Available Format: Layered PSD with smart object insertion
License: Free for personal and commercial usage
RAR File Includes: Free Shampoo Mockup PSD
Mock-up Resolution: 4000 x 3000 px

Note:
1. Free Organic Shampoo Mockup PSD is allowed to share online (A Must Linkback to this post)
2. Say thanks if you like or share/tweet with your friends. That means a lot to us.
3. And don't forget to subscribe to receive for more high quality premium freebies & awesome articles only.
Download Shampoo Mockup
More Latest Product Mockup PSD Files: