Hi there guys! If you are one of our old readers then it is safe to say that you would know how we love sharing the brilliant work and designs produced and created by artists around the globe and we just cannot stop ourselves from looking at their work and praising them. That is one of the main reasons why we are always reading up on modern design techniques and trends that become the talk of the town so that we can pick the important bits for you in order to inspire you and to (almost) force you to incorporate the tricks and tips into your designs.
In our blog today, we will be talking about brush typography. This topic is relatable on a person level because we just got a pack of brush markers for ourselves because we wanted to see if we have it in us to create pretty typography designs or not. And while we were checking out the brilliant tips of our markers on a plain piece of paper, we realized that we should not be expecting a lot from ourselves.
Let us share some more 'findings' and realizations that we happened to have and then we will move to our actual topic! Creating typography from brush markers is *not* a piece of cake. It not only requires a lot of patience and time but you will also have to make peace with yourself in order to get there. That also means that you are allowed to mess things up as you will only learn by making mistakes.
Since many aspiring artists and people around the world try to learn new things on a daily basis, multiple brands have emerged and are also selling top notch brush markers and of course other relevant stationery items so that everyone can access and buy the stuff they would need to create typography designs. So in order to get started, it is important to keep yourself calm and go through the products that are available in the market. Interestingly, you can purchase brush markers online as well as from outlets and it is totally fine to test them before spending money on them.
Brush markers come in different color ranges as well for example; there are sets available in number of 10, 12, 24, 48 markers. If you want a variety and don't feel like spending money all the time then it would be great to get the bigger set as it will have a lot of colors to check out from.
Although, it will be okay if you want to test your skills on plain white papers sheets (given that you are using cheap markers, the ones you won't mind wasting) but know that brush markers have different results on different mediums. For example; tracing paper lets you to smoothly move your brush pens & markers but there are other papers and pads available in the market as well and you can get them easily from your closest stationery or arts & crafts shops. Allow us to share some categories of papers and sheets with you!
For better results and even to check your typography skills, we will recommend you all to invest in a pack of papers that have a smooth finish as the outcome will also encourage you to keep going and creating more typography designs for your personal use or you can literally create pretty handmade cards for your loved ones too. And of course, once you have learned how to hold a brush marker and use it to create nothing but perfect typography designs then we are sure you'd be able to produce art works etc. for your freelance projects too.
Now, that we have shared some tips that you won't hear from anyone else we would like you all to check out some exquisite brush typography designs by none other than Luis Lili who is a Mexican artist and excels in graphic designing, illustrations, lettering as well as works on art concepts. The typography he shares on his Instagram and Behance is ah-mazing and you are going to love the designs – we can guarantee that!
That's all for today, guys! How about you all have a look at Luis Lili's typography designs right away? Don't forget to share which designs did you like the most and while you are at it, do share our awesome blog with your friends and colleagues too. And we will see you guys next time!
Credit: Luis Lili
Exquisite Brush Typography Design by Luis Lili
1. Get High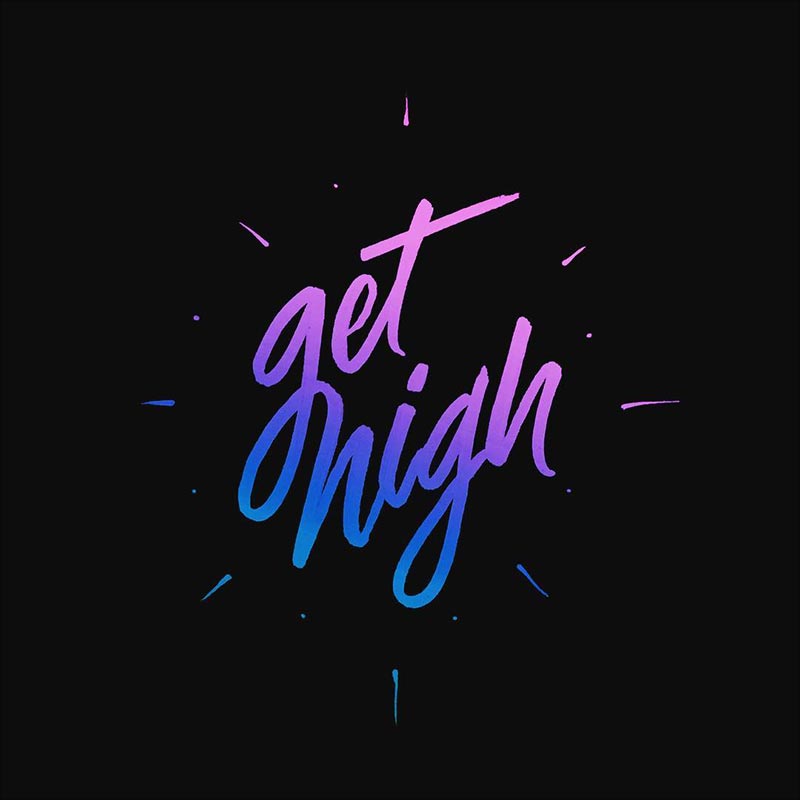 2. Time is Running Out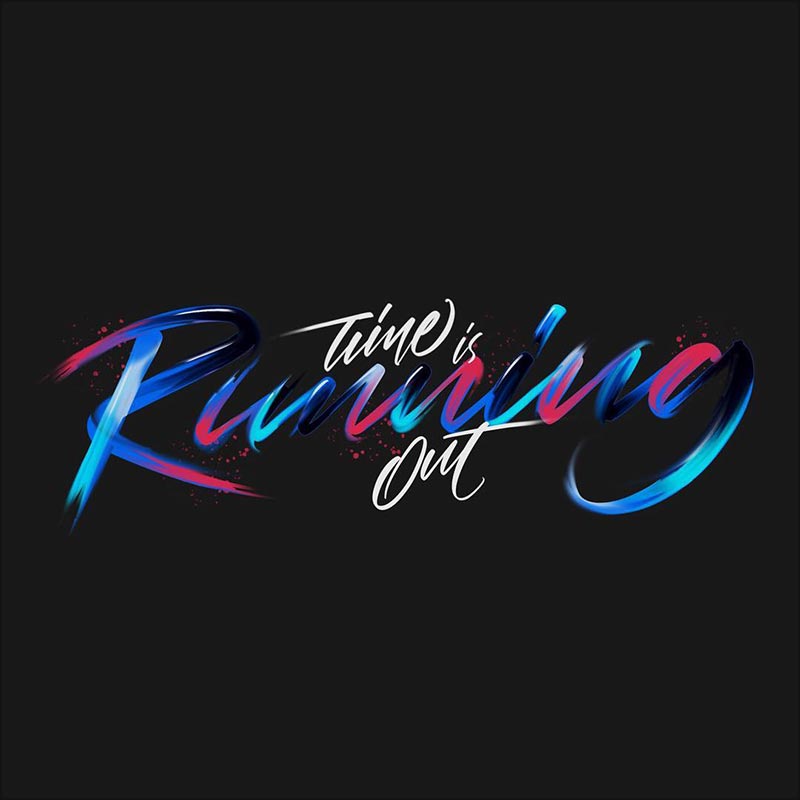 3. You Gotta Make it Yours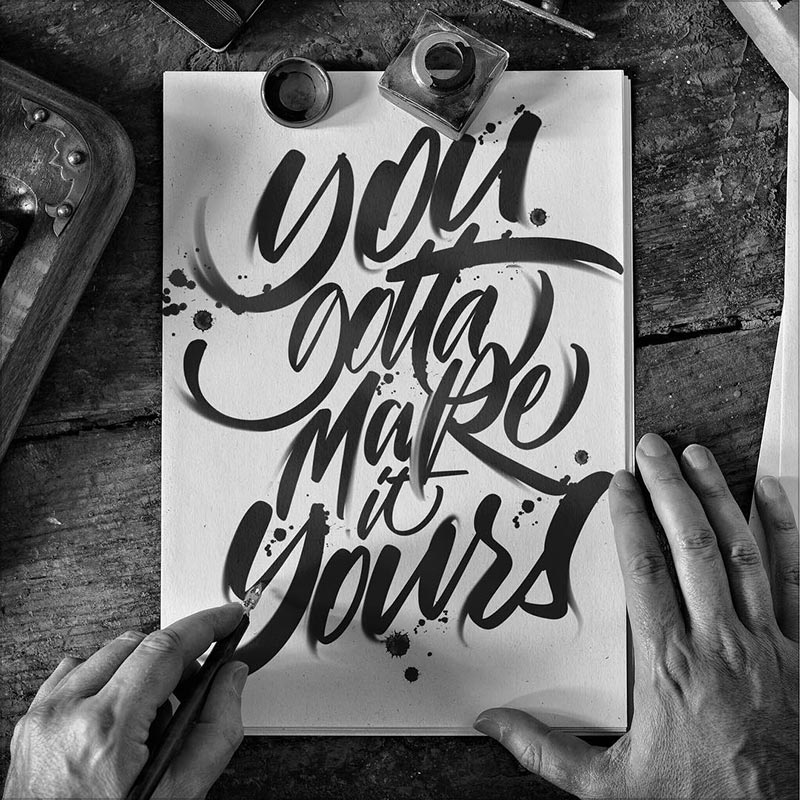 4. Stay Strong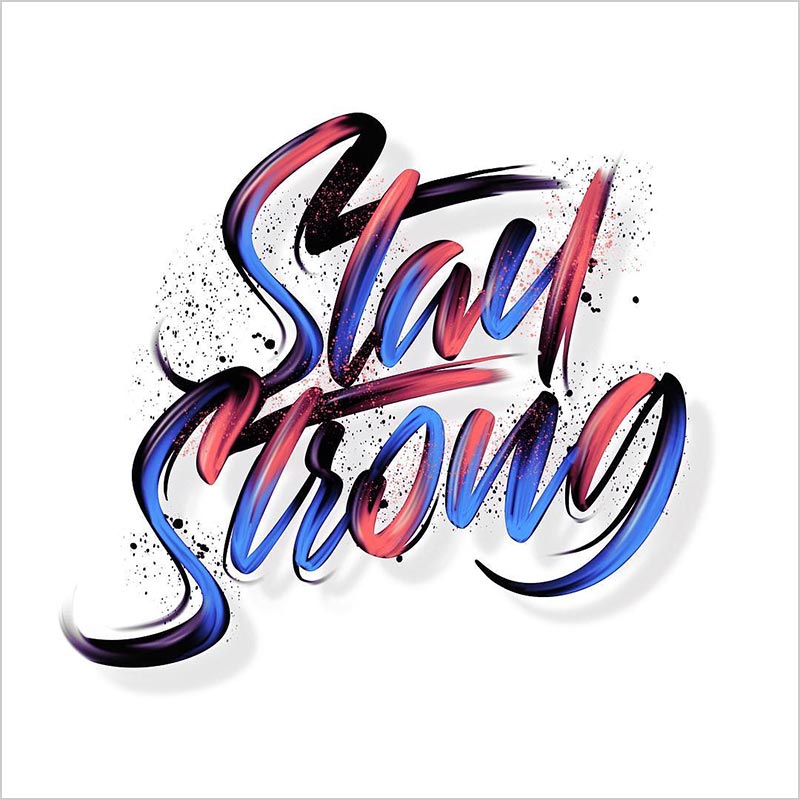 5. Beauty is relative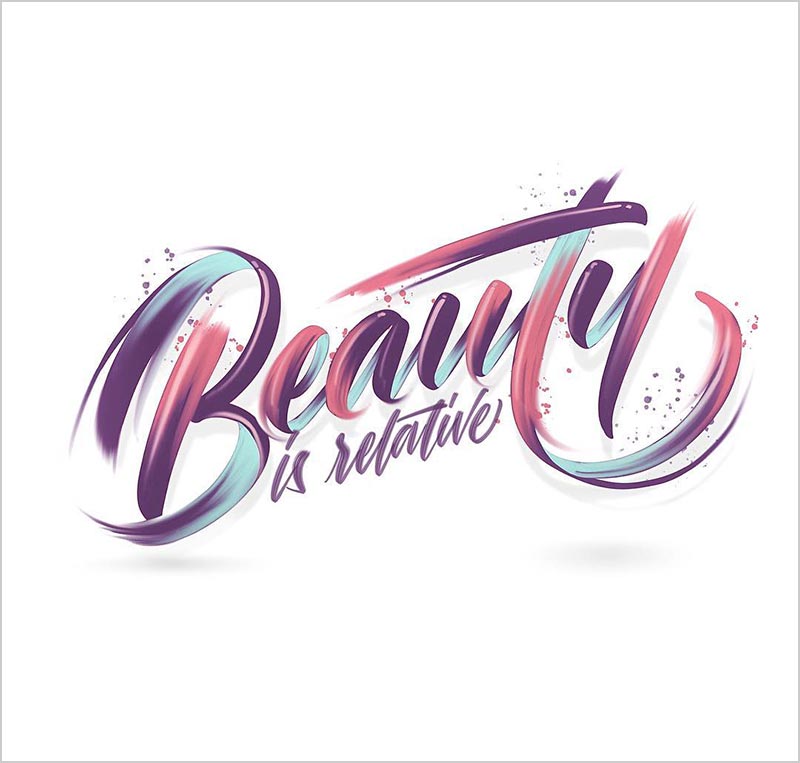 6. Go Big or Go Home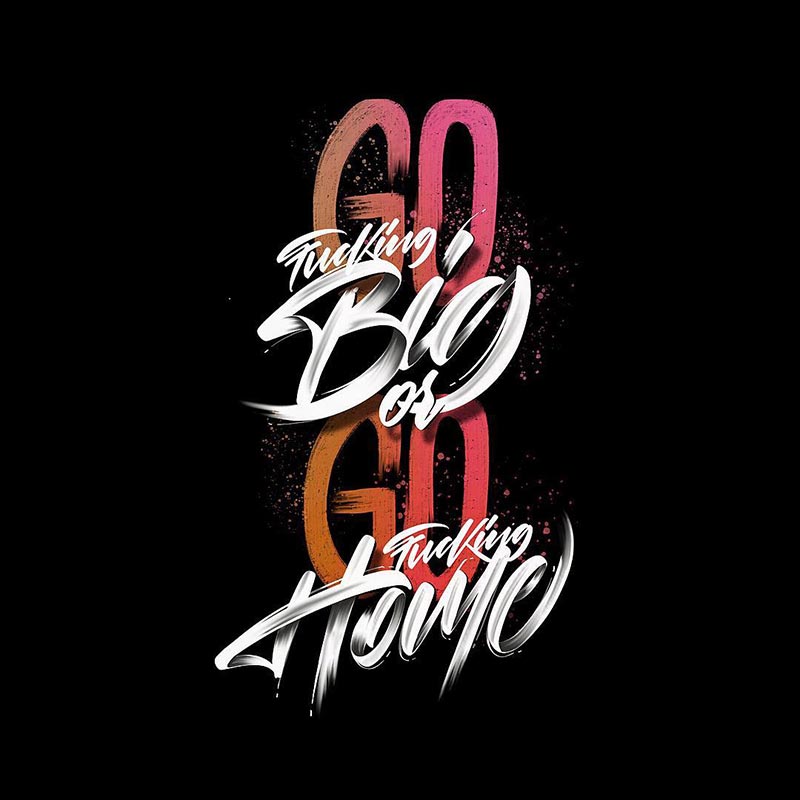 7. Don't Believe the Truth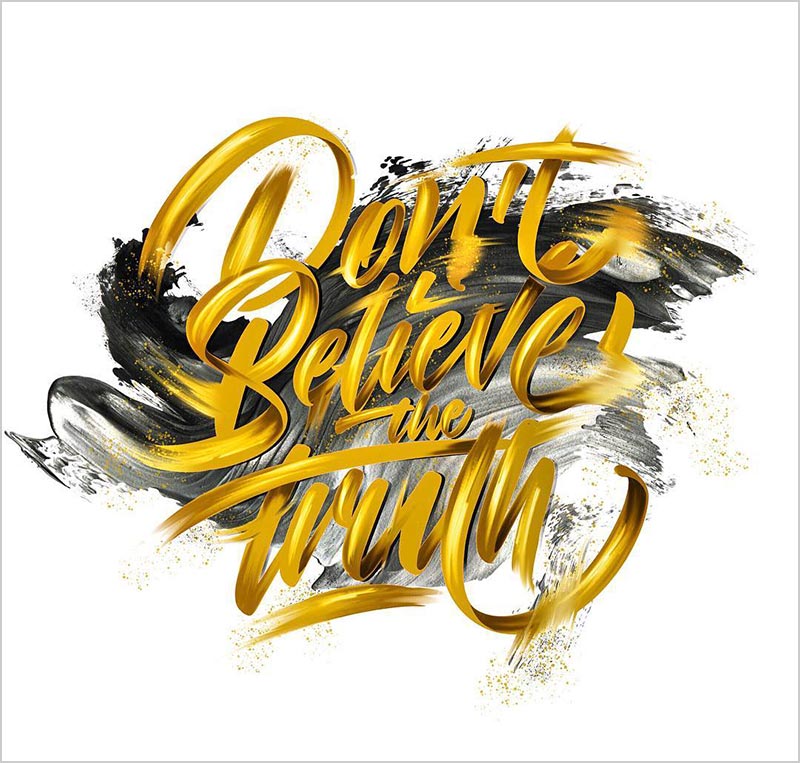 8. You're Just Too Good To Be True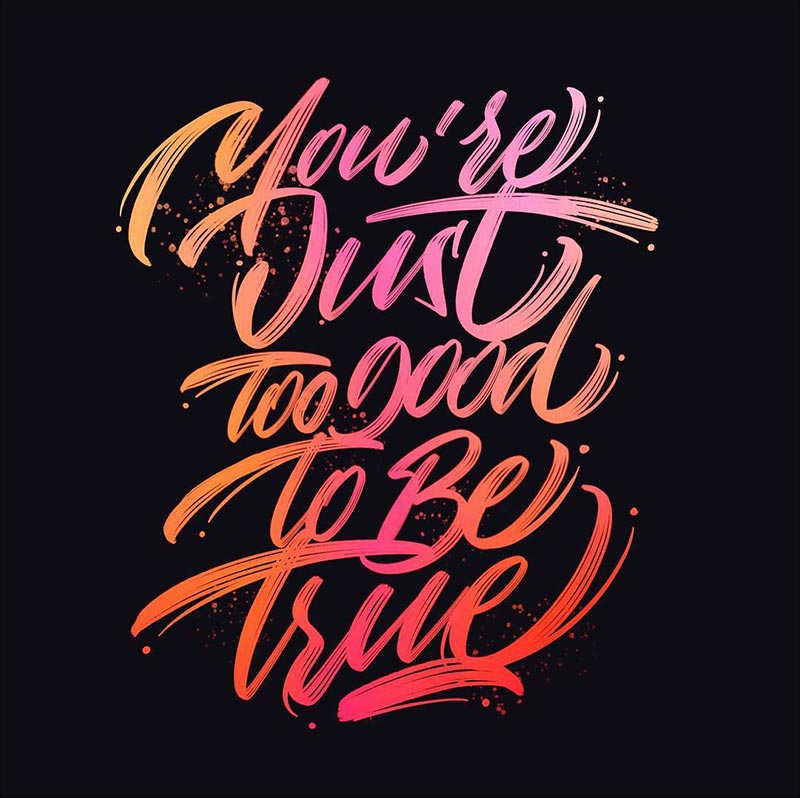 9. Say Something Loving or Keep Quiet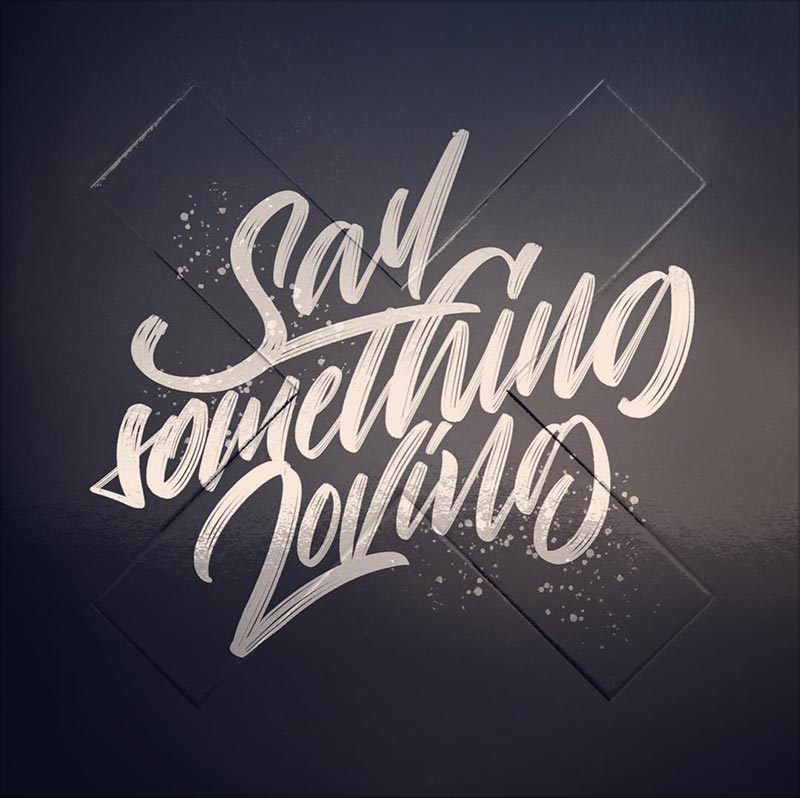 10. Grind & Pray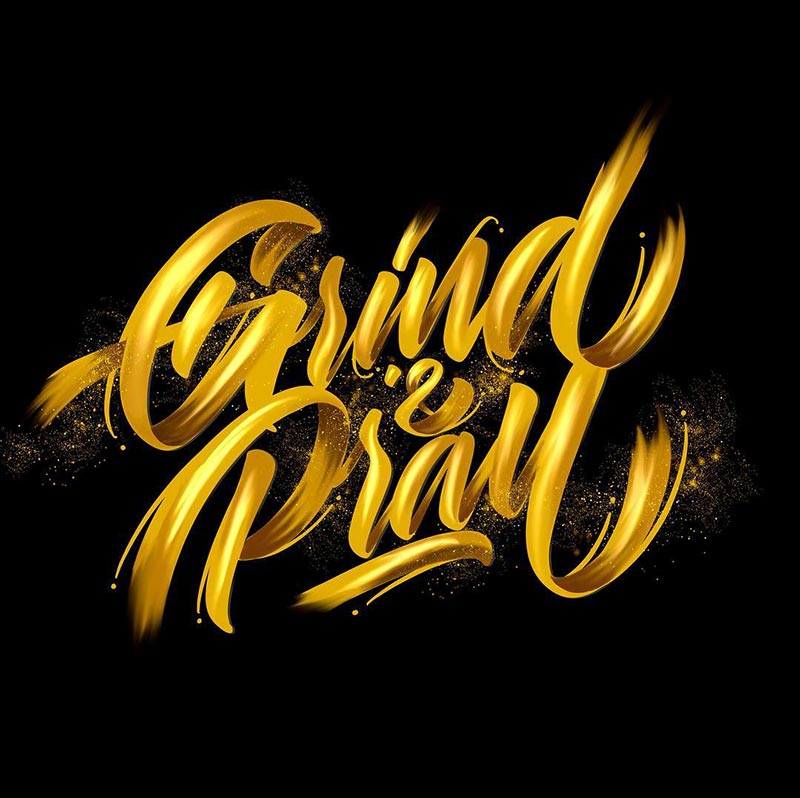 11. Smile Like You Mean It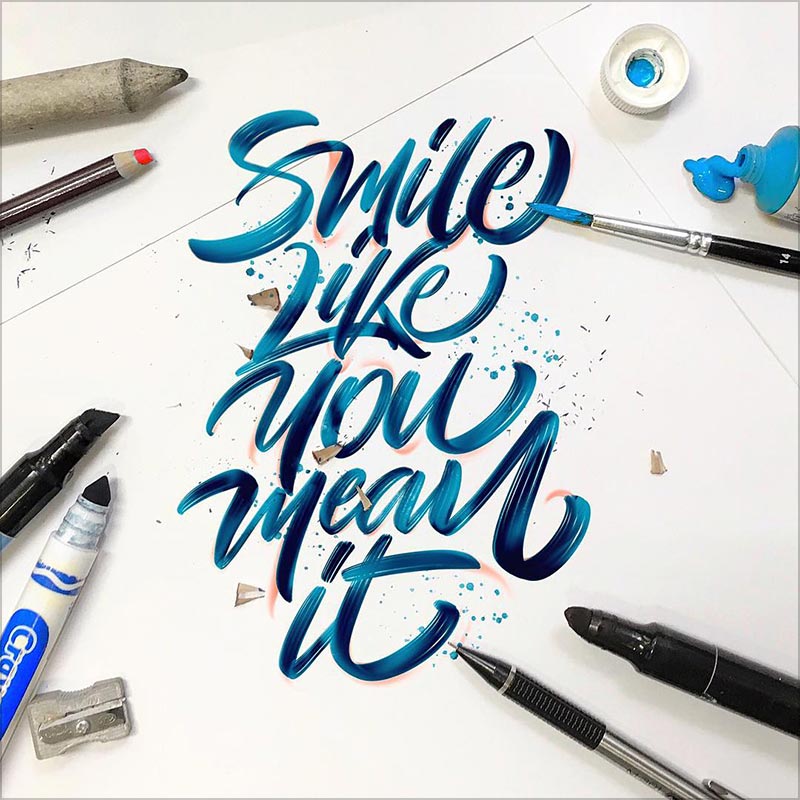 12. Practice Everyday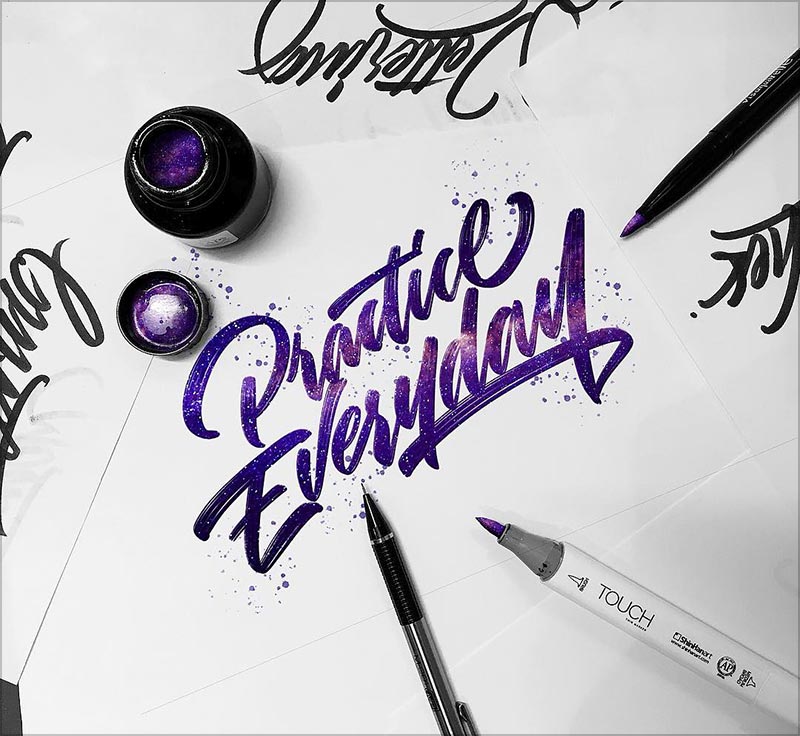 13. Don't Hate Better Create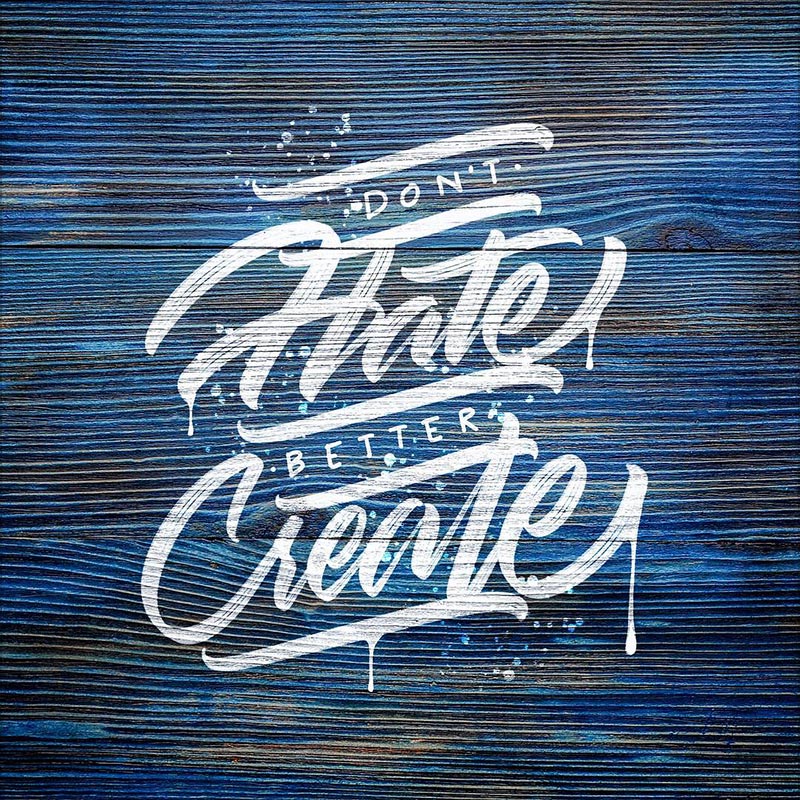 14. Monday is Another Chance to Be Great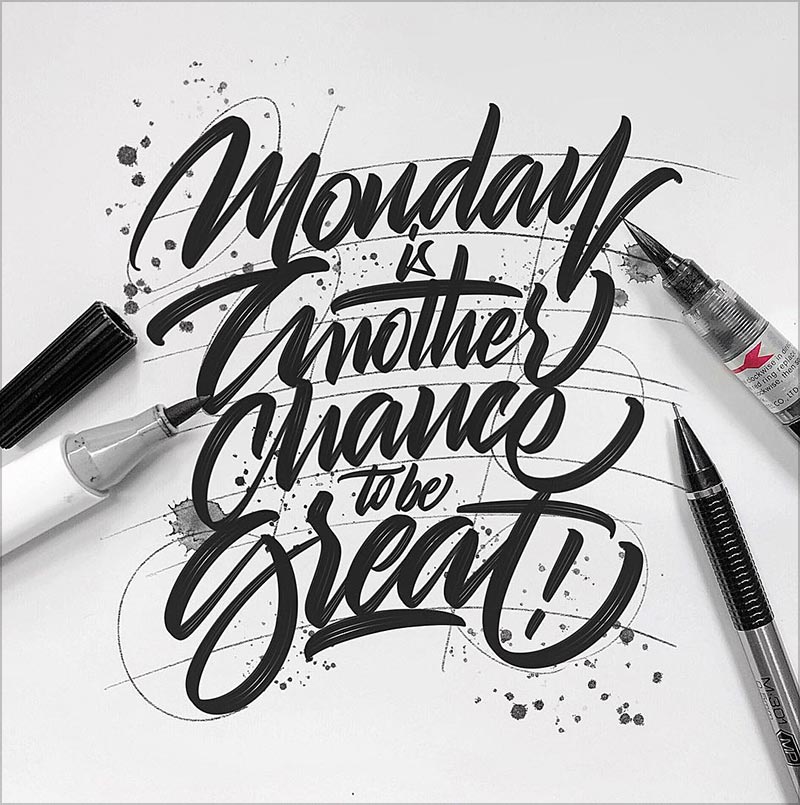 15. The World is Out The Door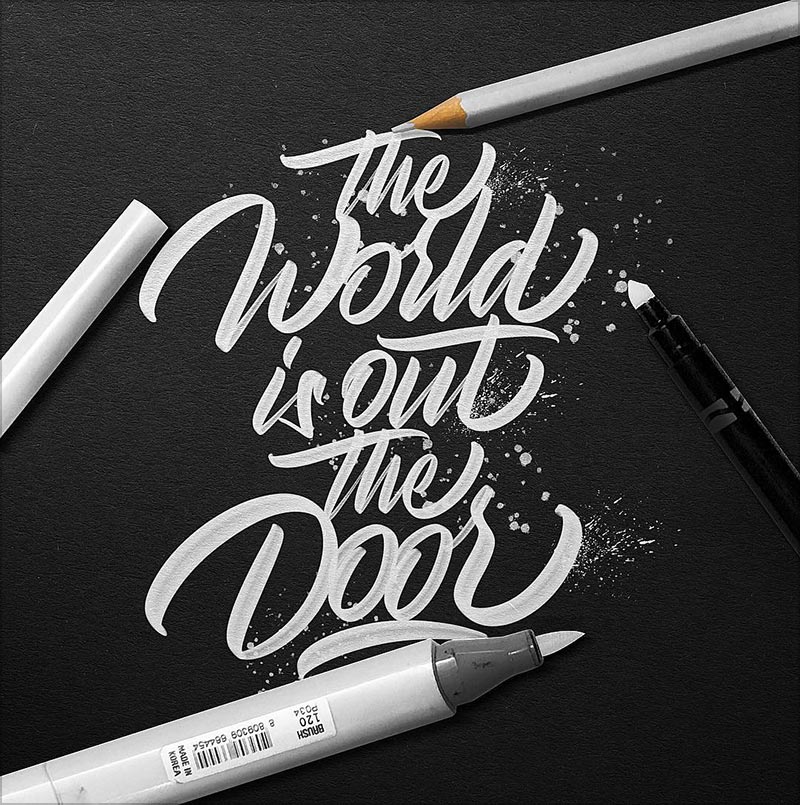 16. Be Careful What You Wish For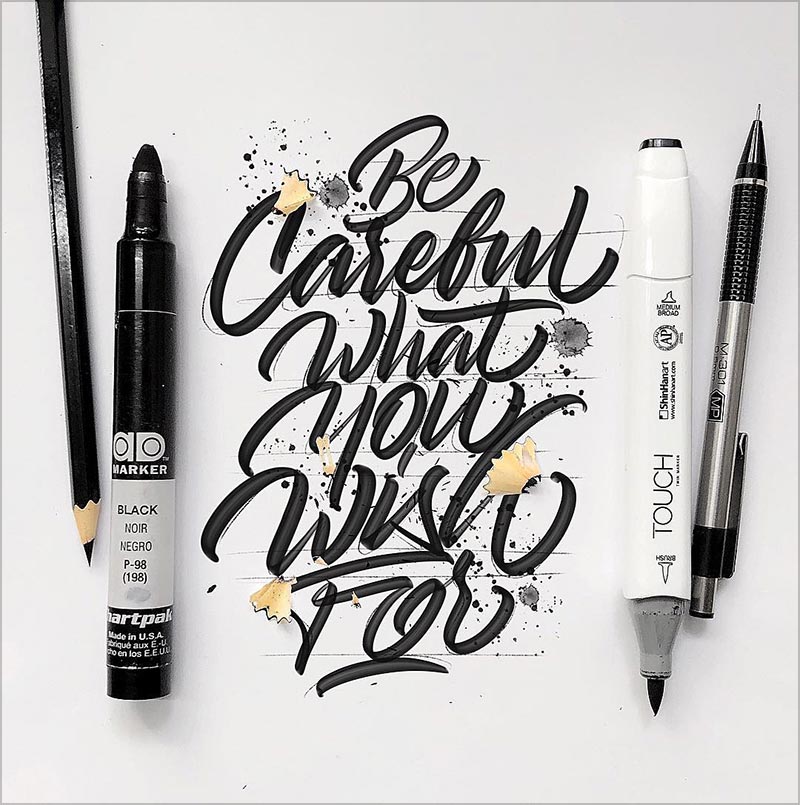 17. Live And Let Die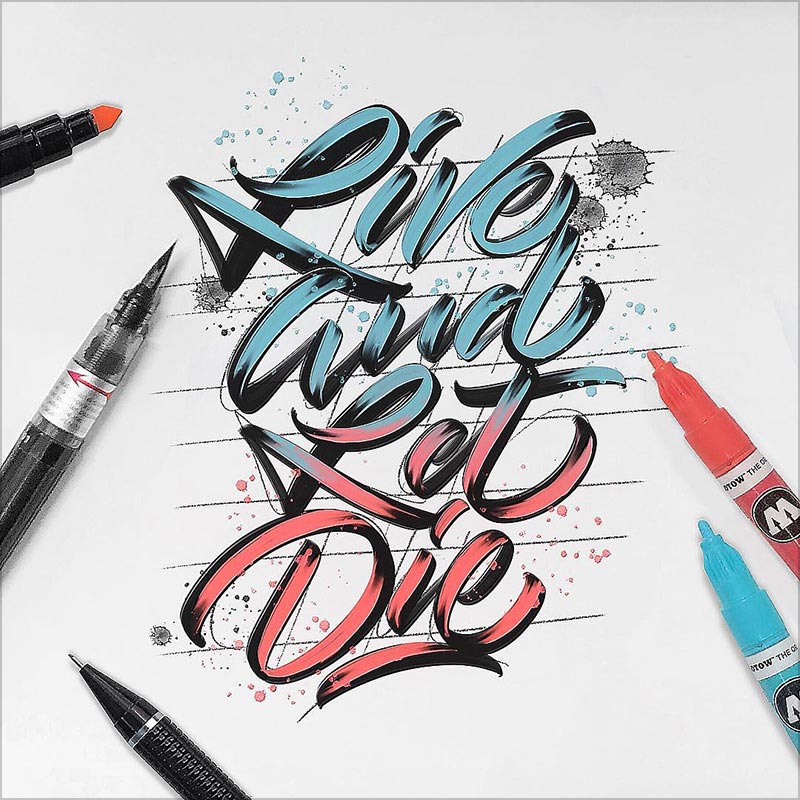 18. Never Stop Trying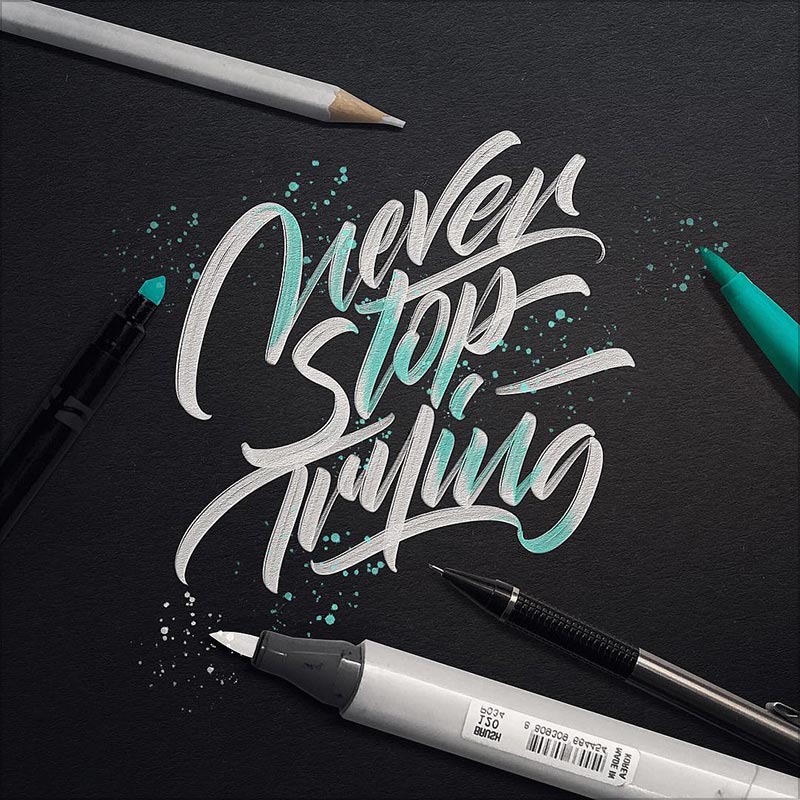 19. Imagine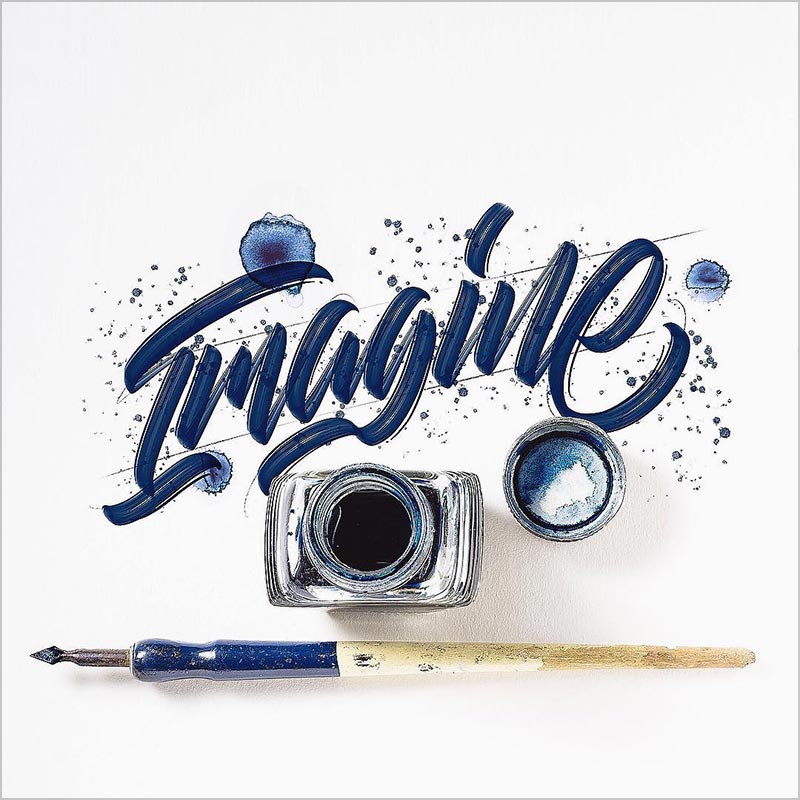 20. Another Year Another Change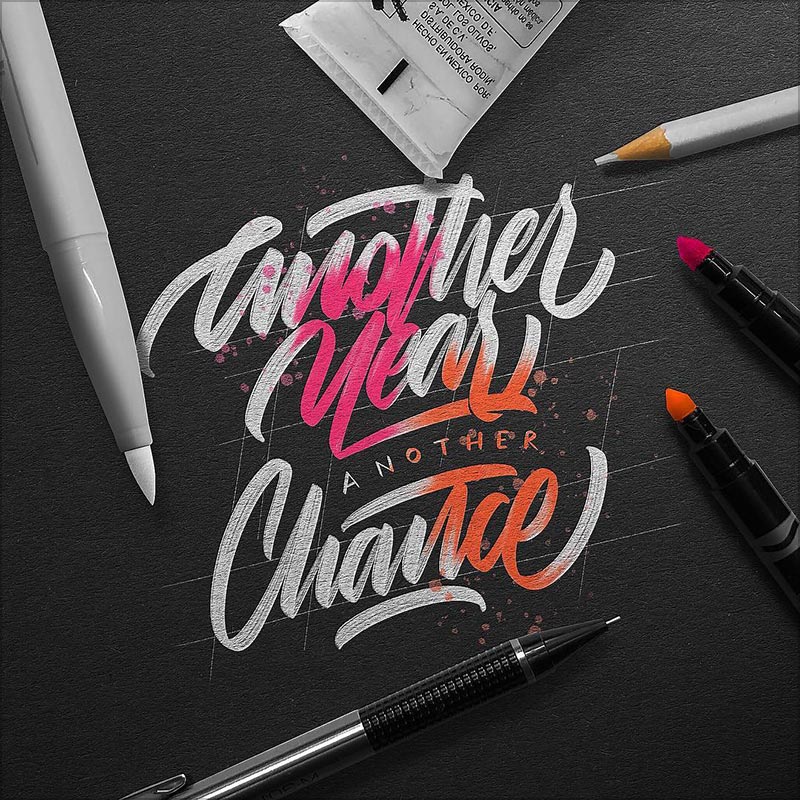 21. Think Beyond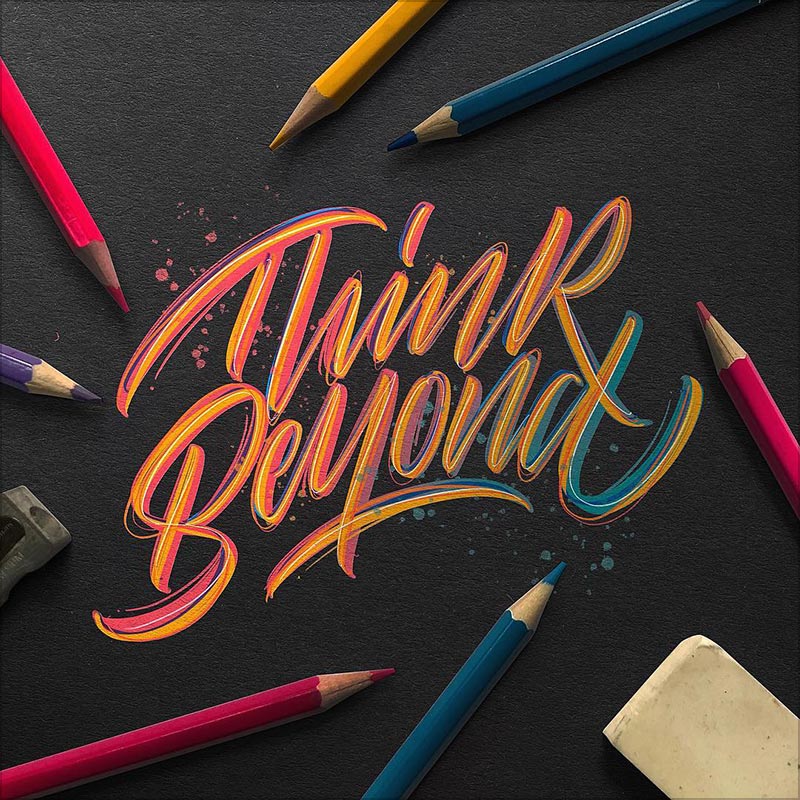 22. Don't Waste Your Time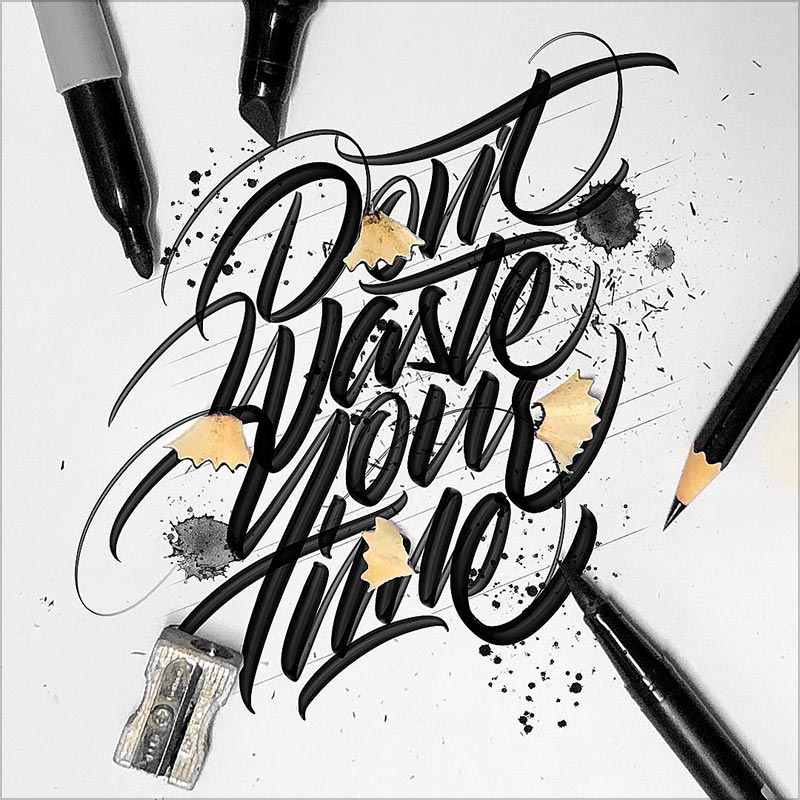 23. We Can Be HEROES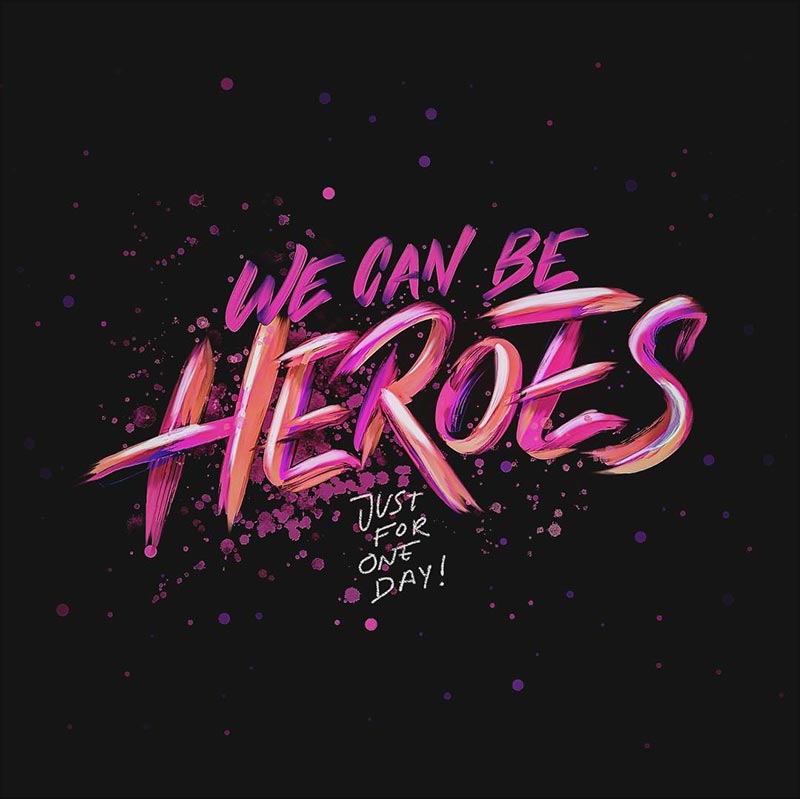 24. You Are My Crush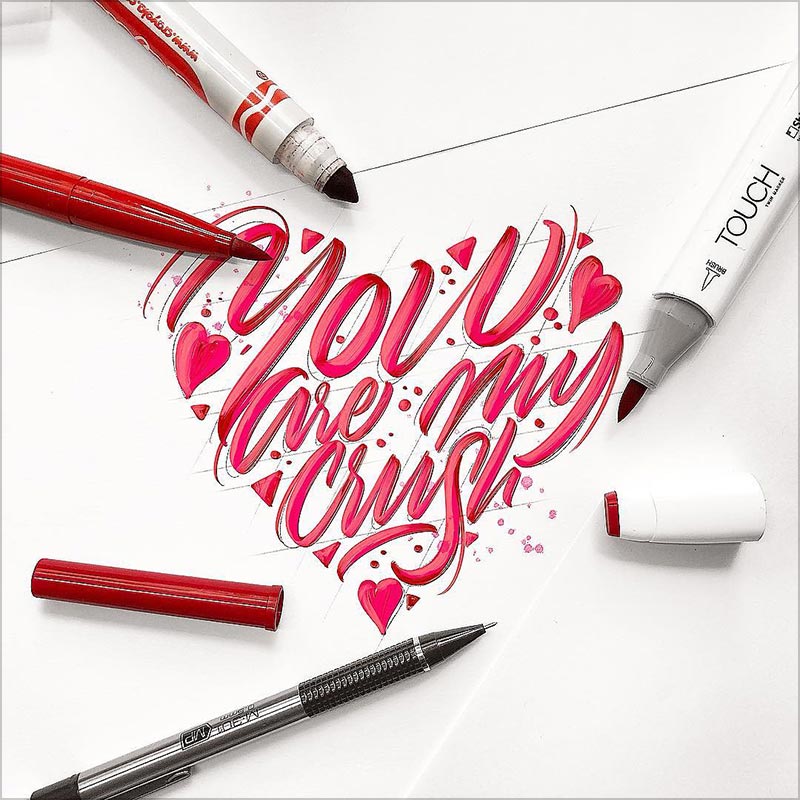 25. Make Your Dreams Become Your Reality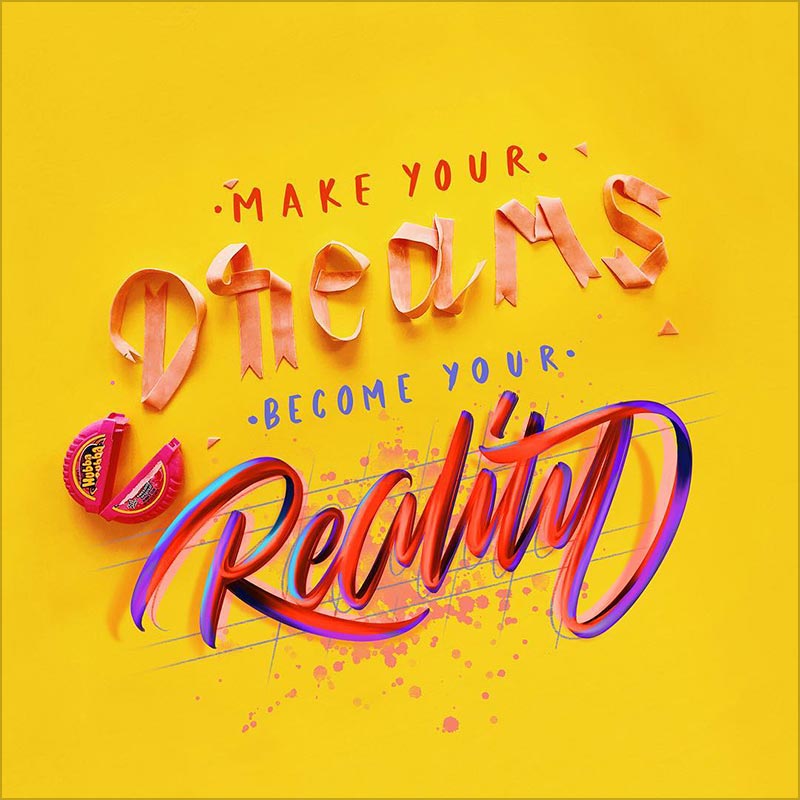 26. We Are The Builders Of Our Destiny
27. We Got The Power To Be Loving Each Other No Matter What Happens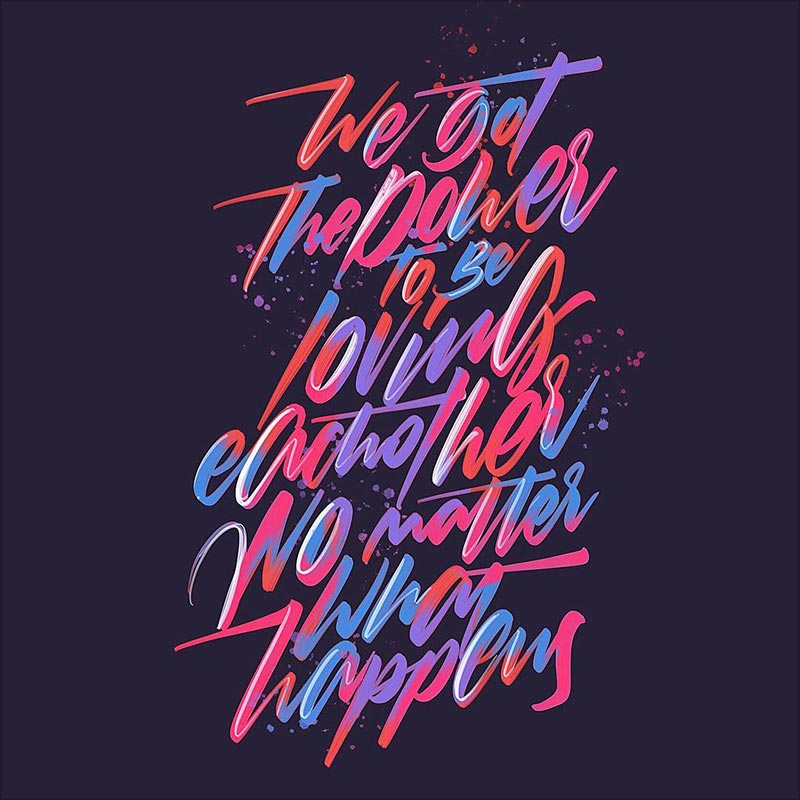 28. Don't Quit | Do It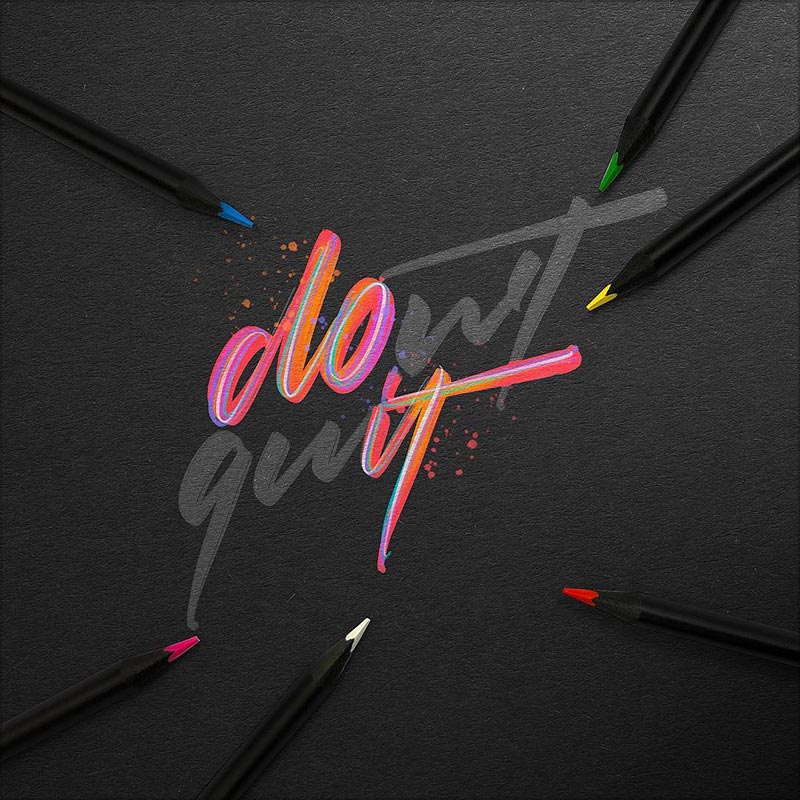 29. Here & Now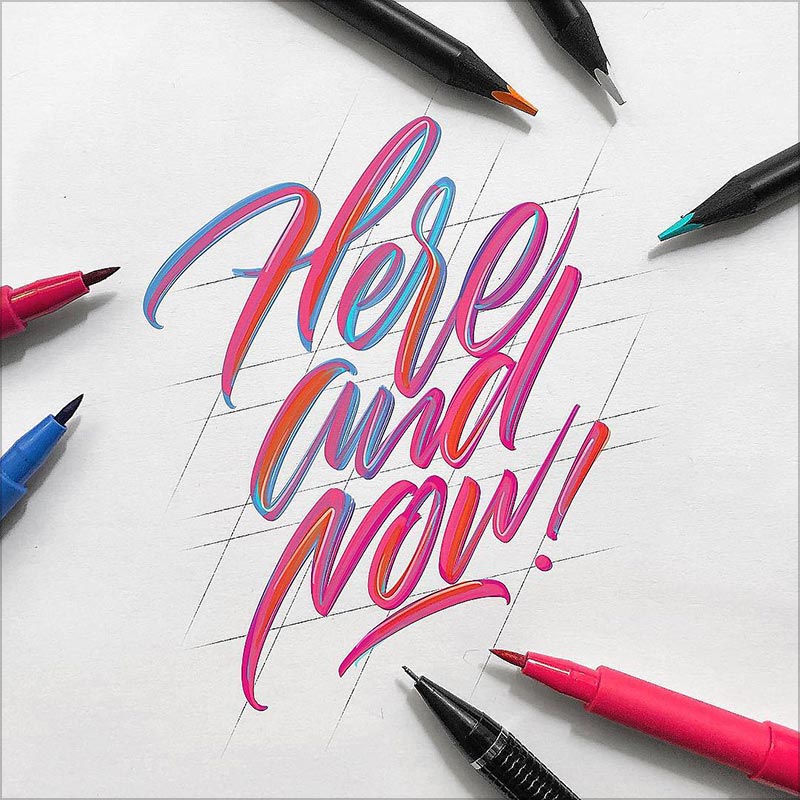 30. This Day Will Never Happen Again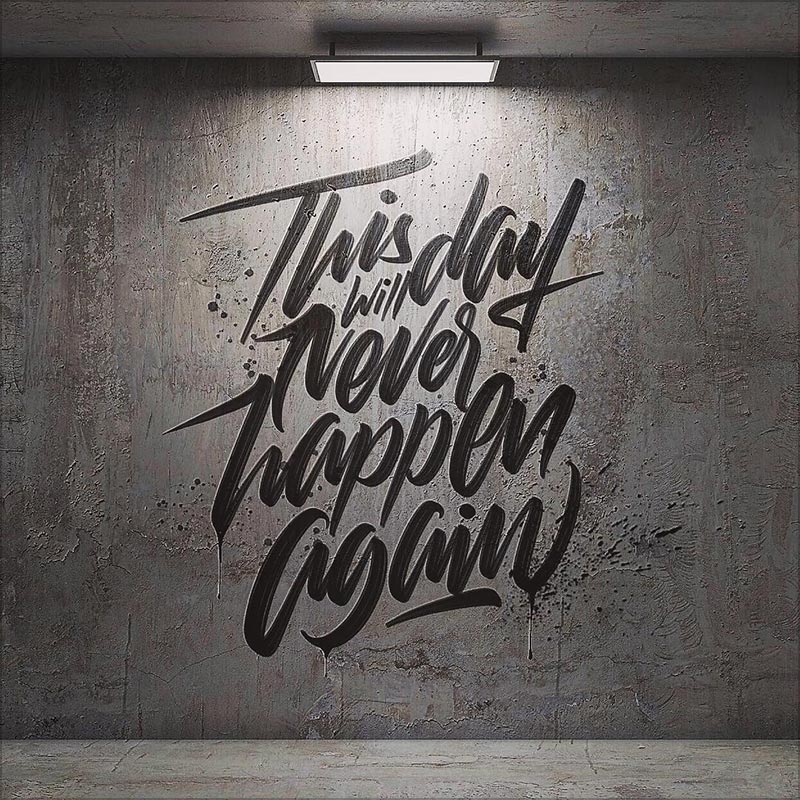 31. Feel The Fear And Do It Anyway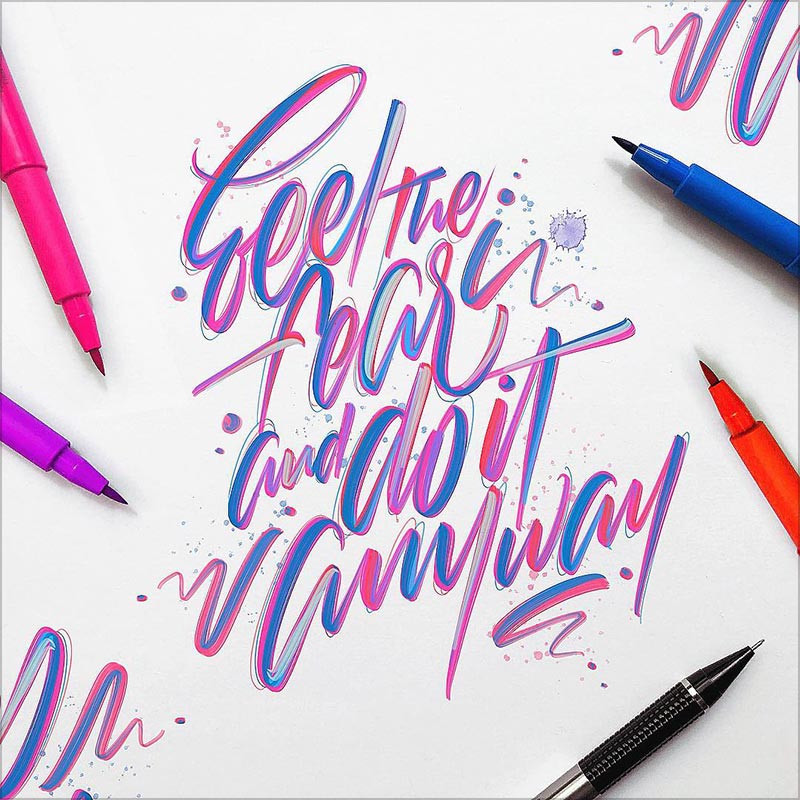 32. Type Matters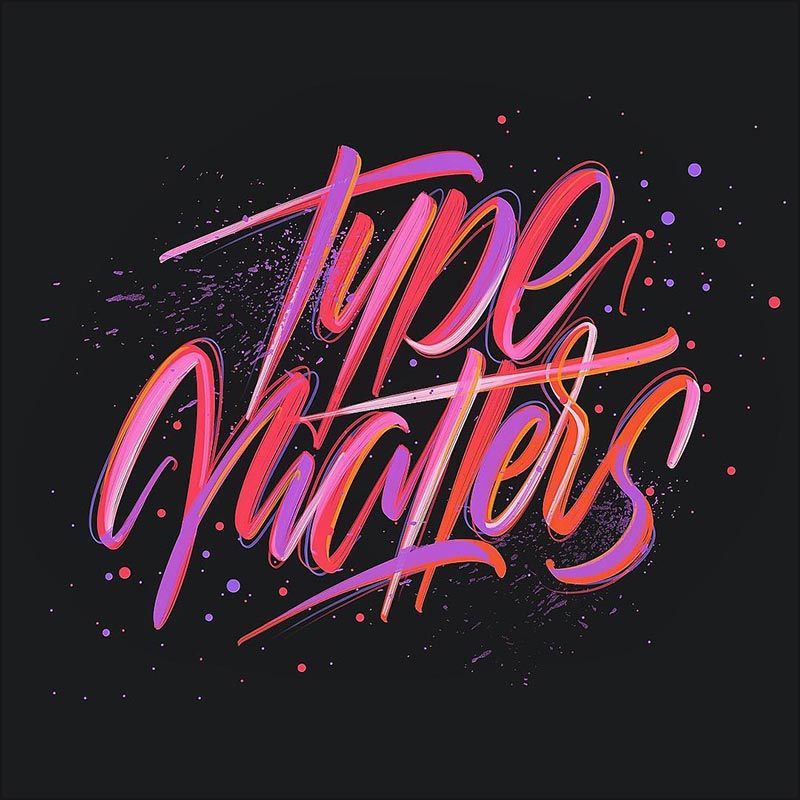 33. The Sky Belongs To The Stars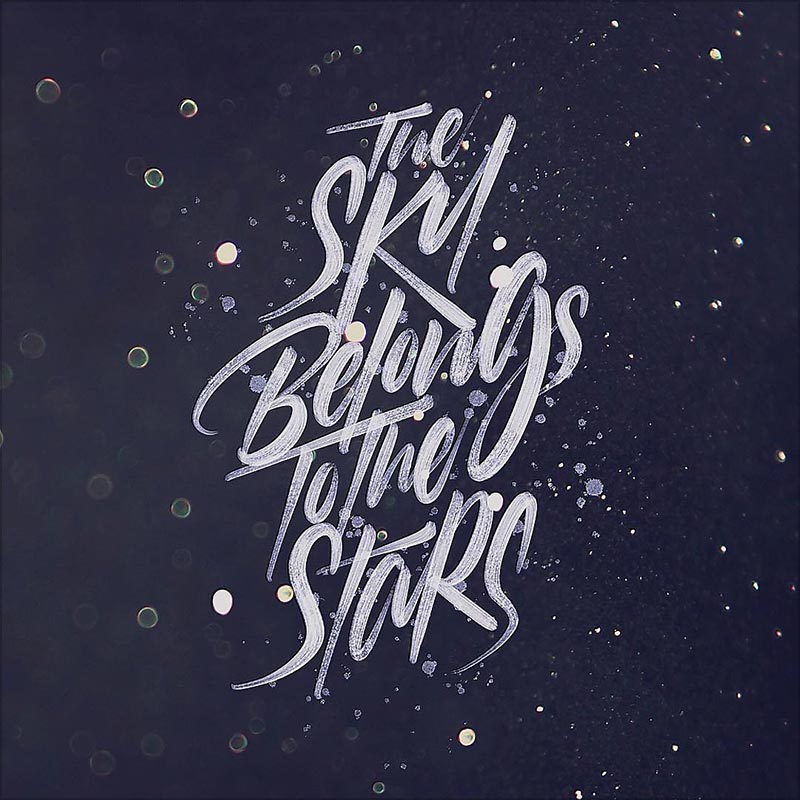 34. Create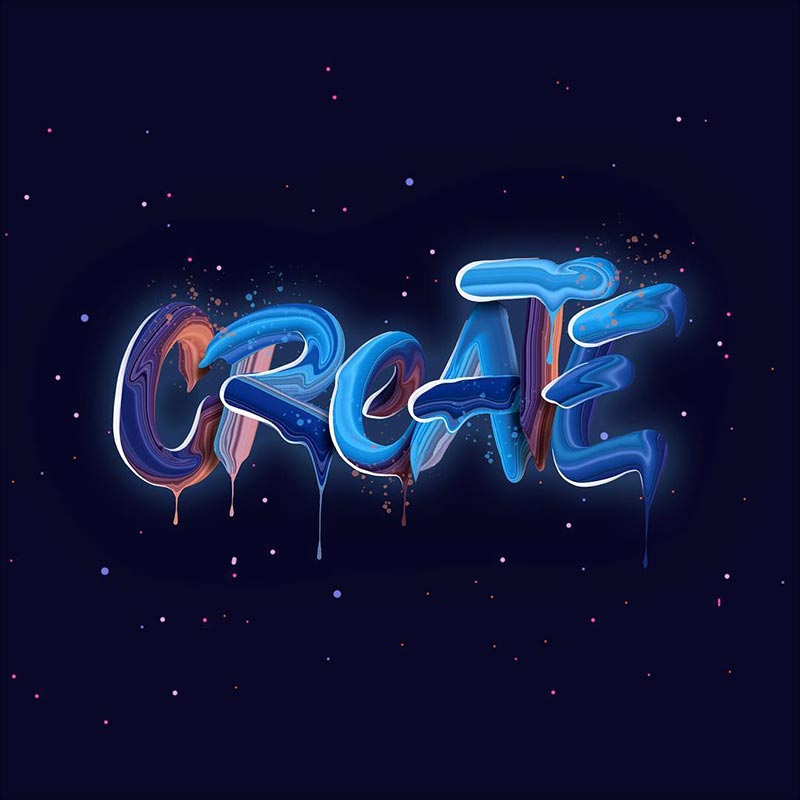 35. Give Peace A Chance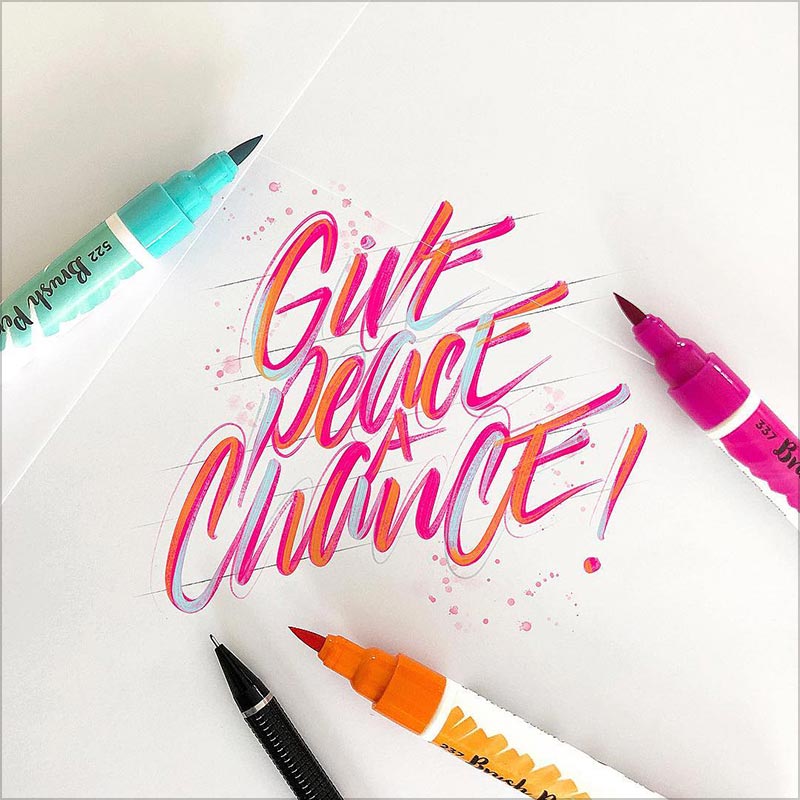 36. Beach Please
37. Makes the Quality Perfect Balance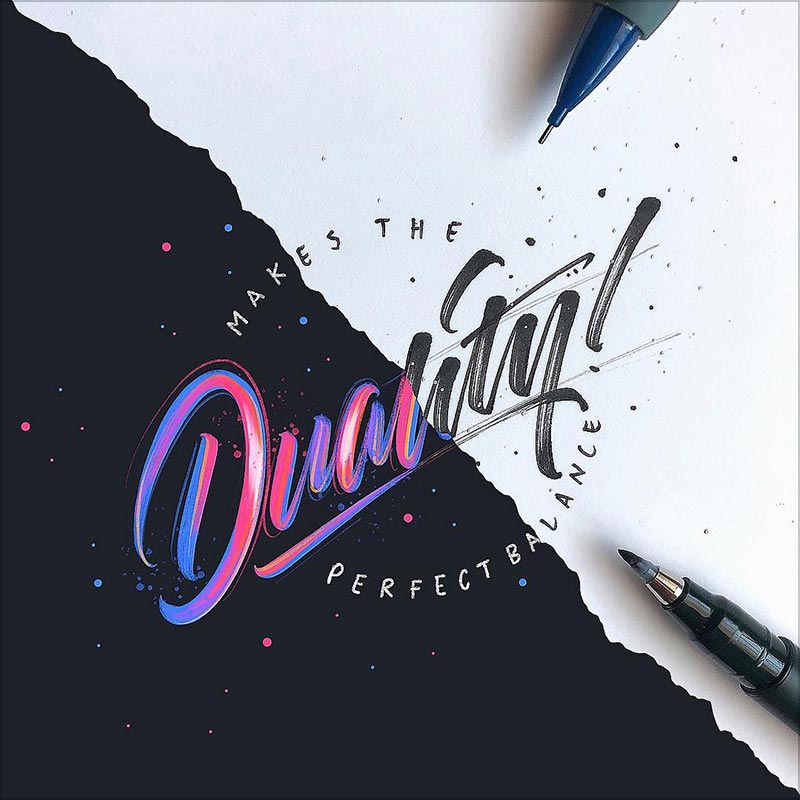 38. Life is About Kicking Azzez Not About Kissing It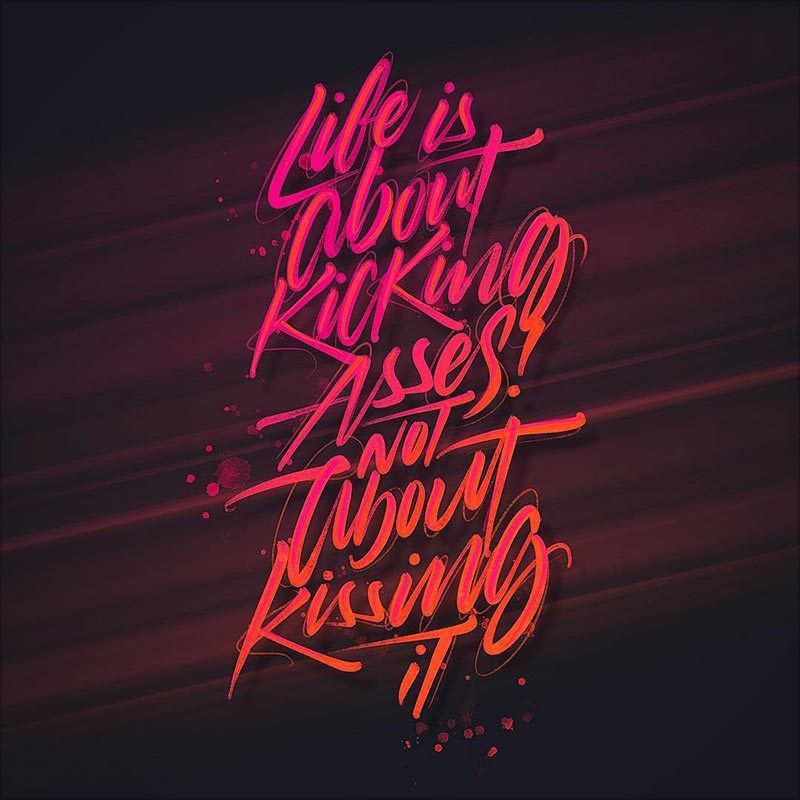 39. Don't Stop Imagine Everyday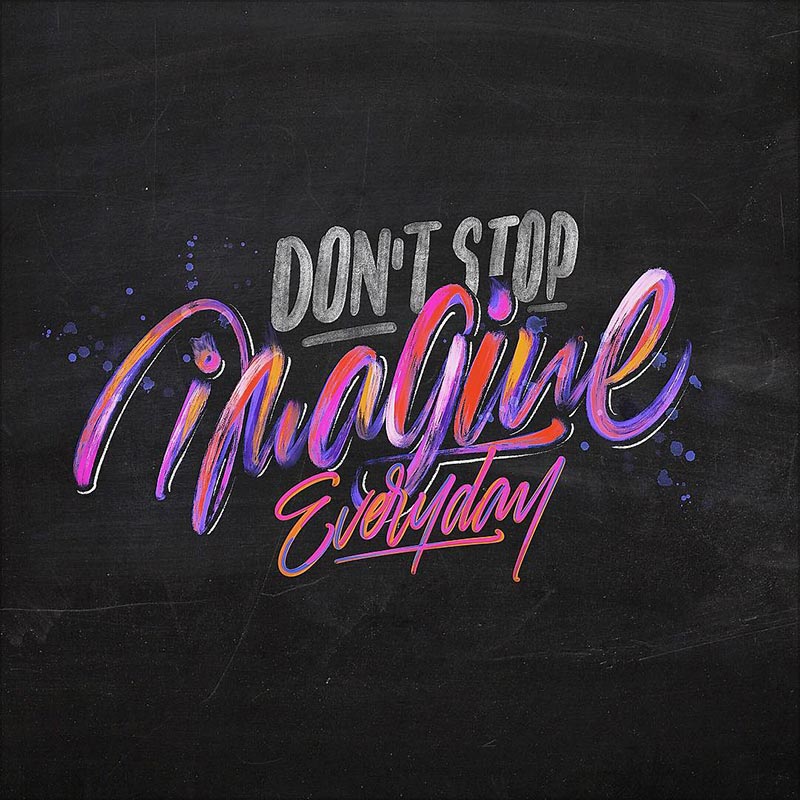 40. Believe In Yourself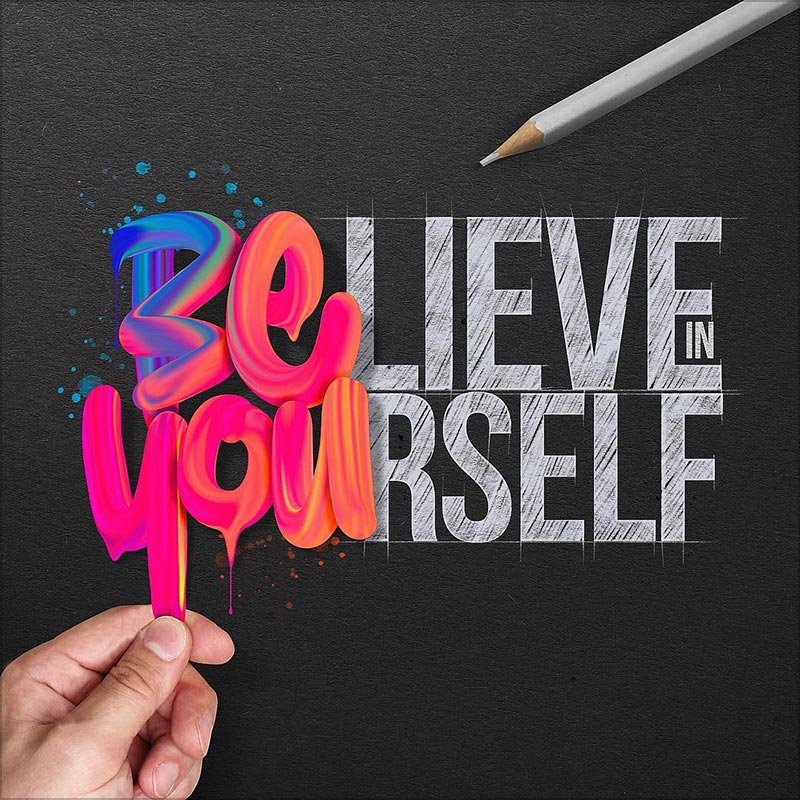 41. Stop Doing What You Hate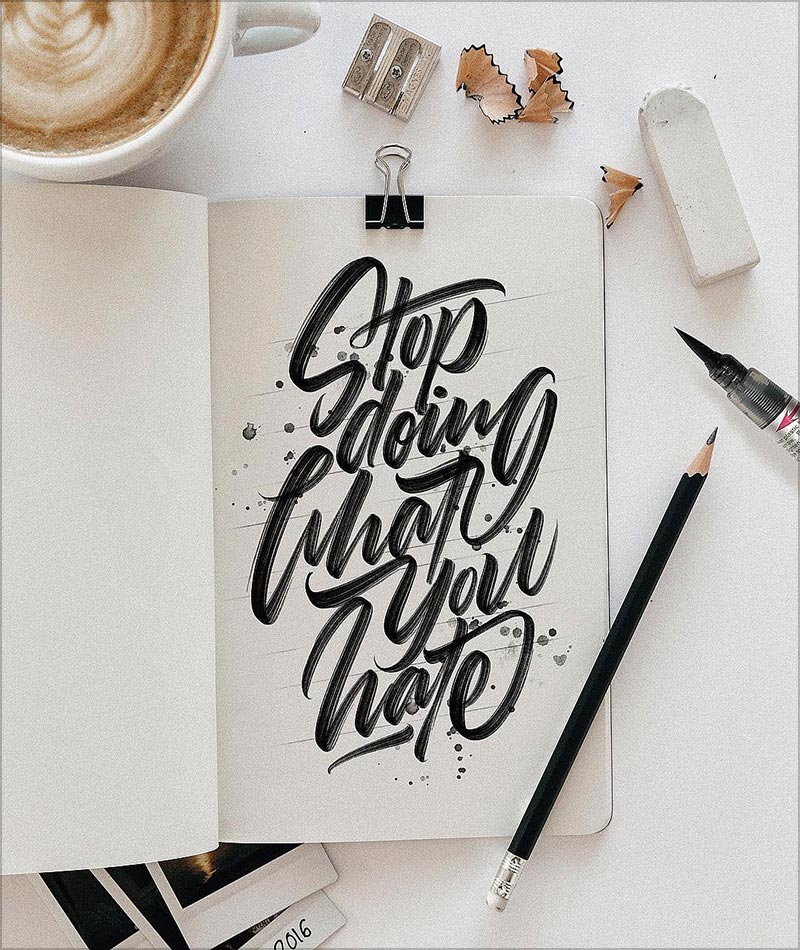 42. Sometimes You Win Sometimes You Learn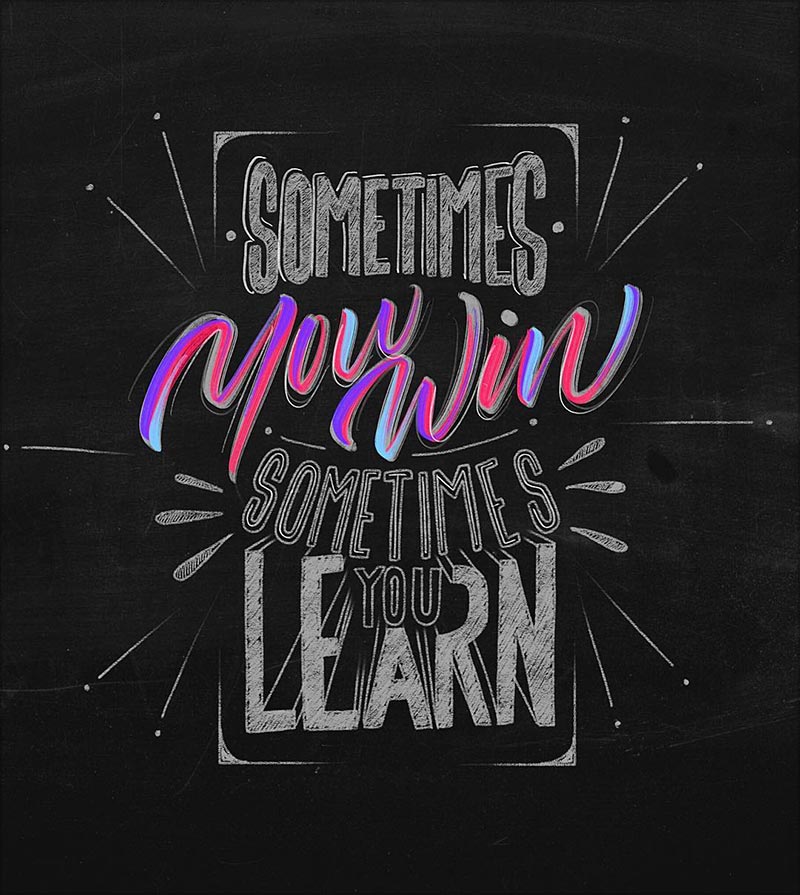 43. Stay Creative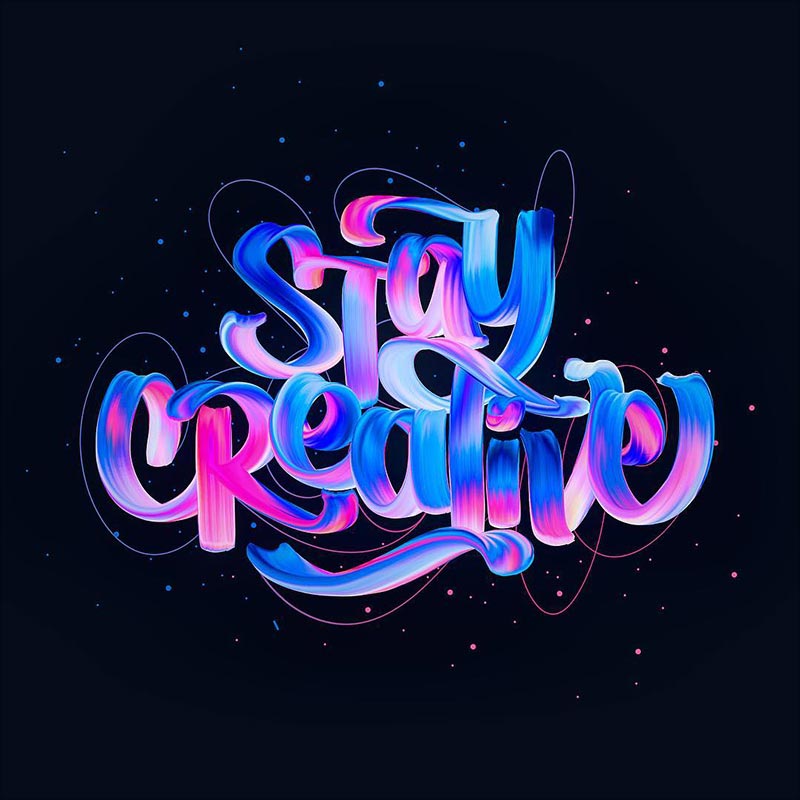 44. Shine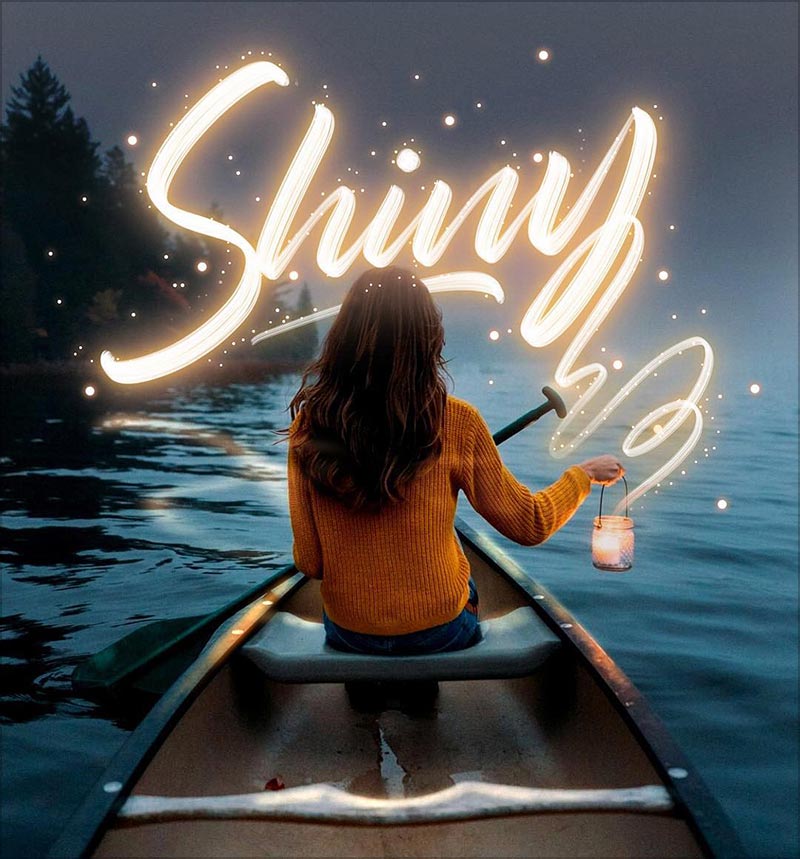 45. Write Your Own Future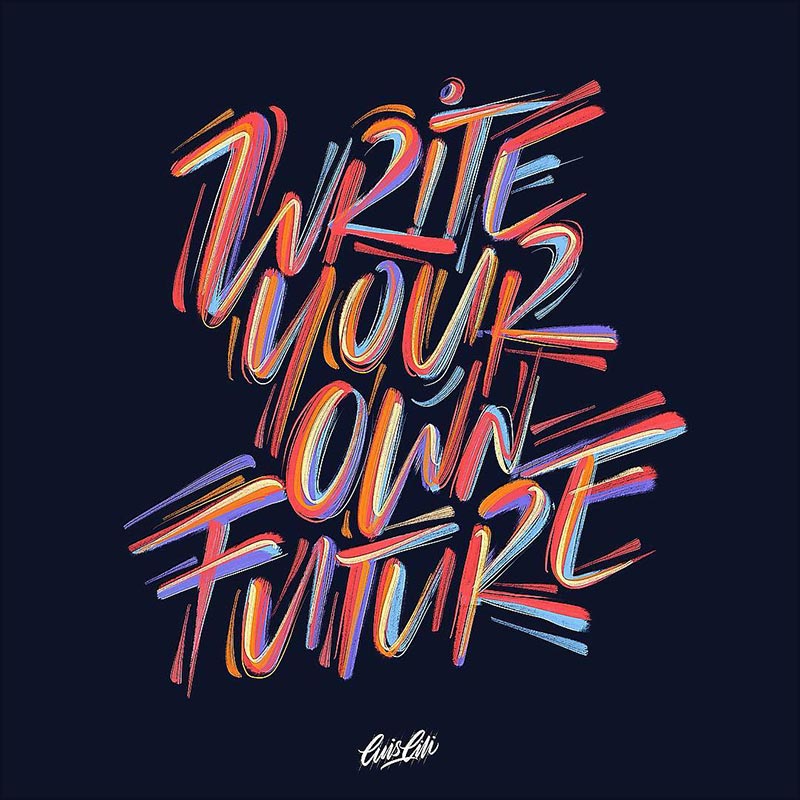 46. Just Do It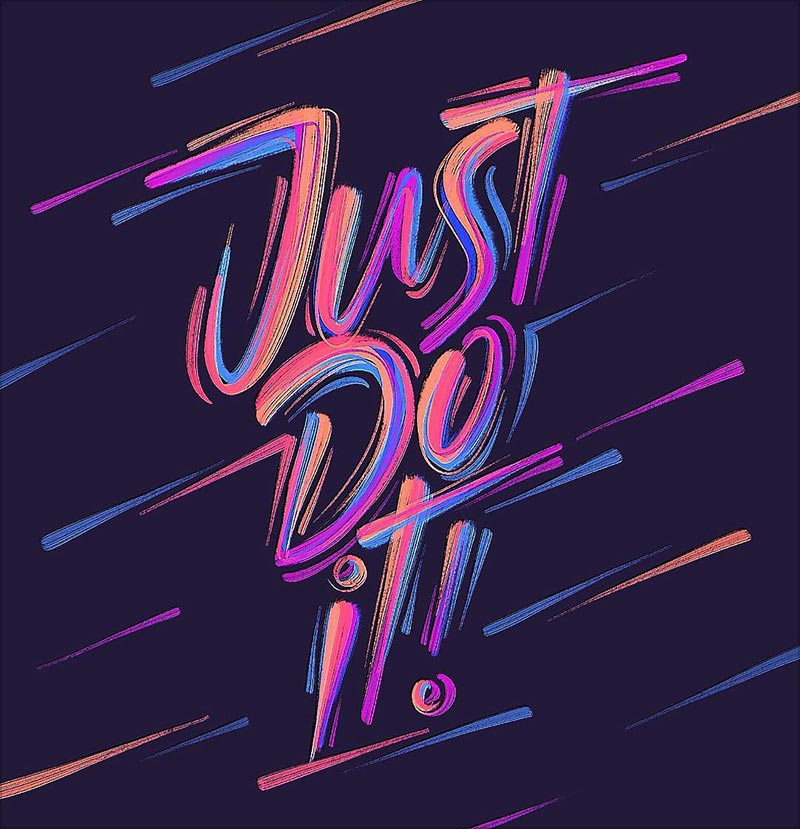 47. Make All Your Dreams Fill The Empty Sky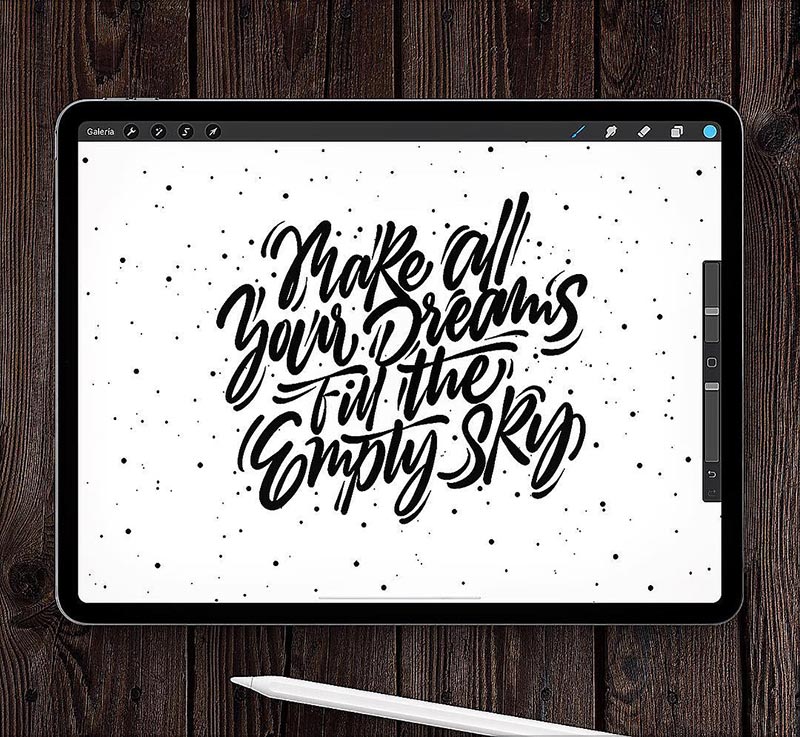 48. Get Out Of Your Comfort Zone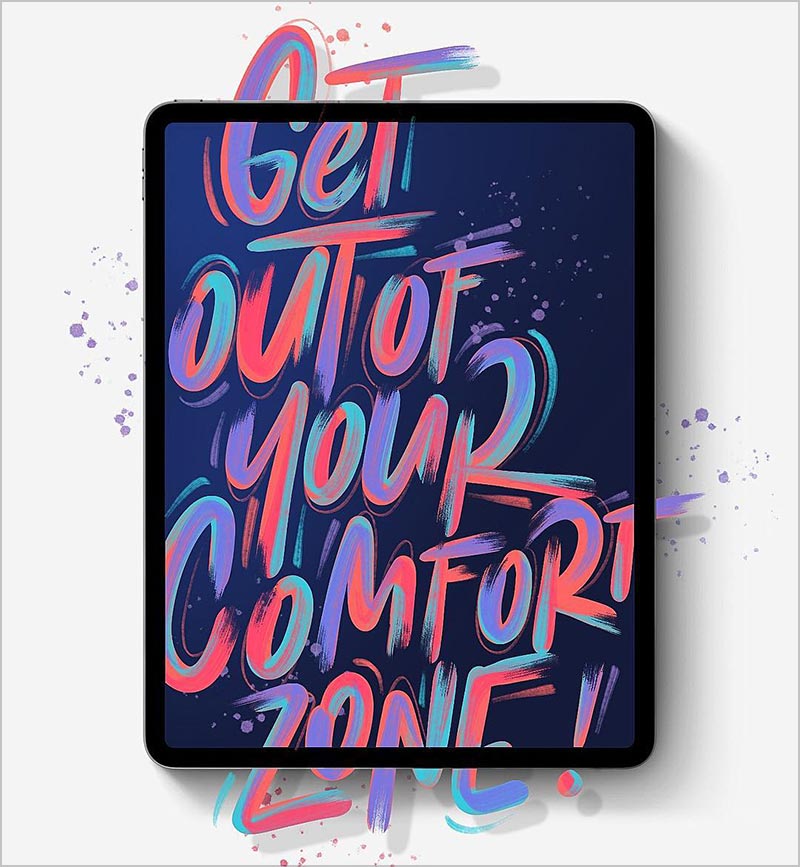 49. Better Done Than Perfect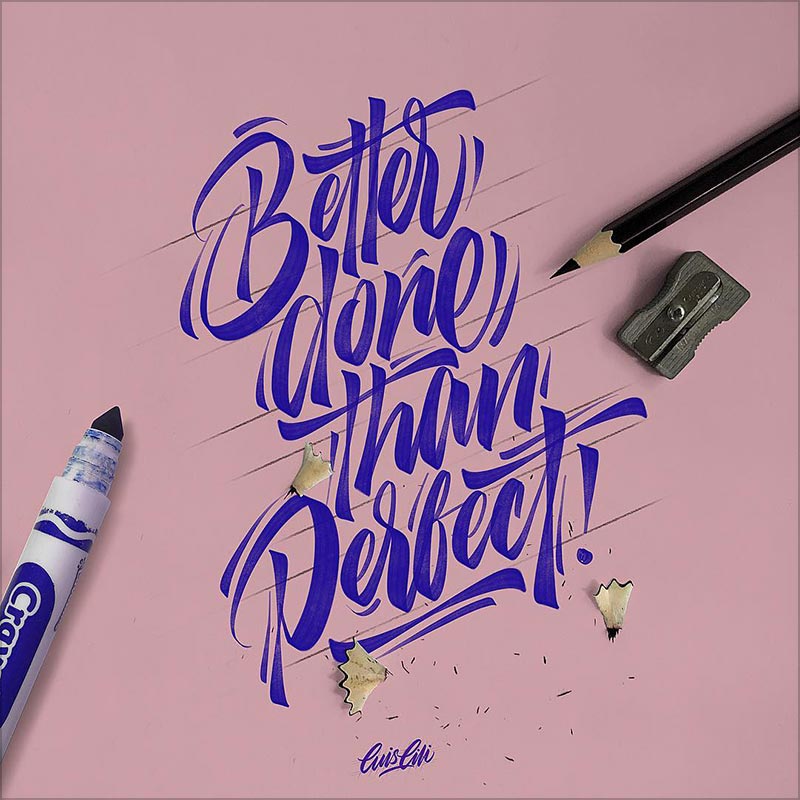 50. Passion Never Fails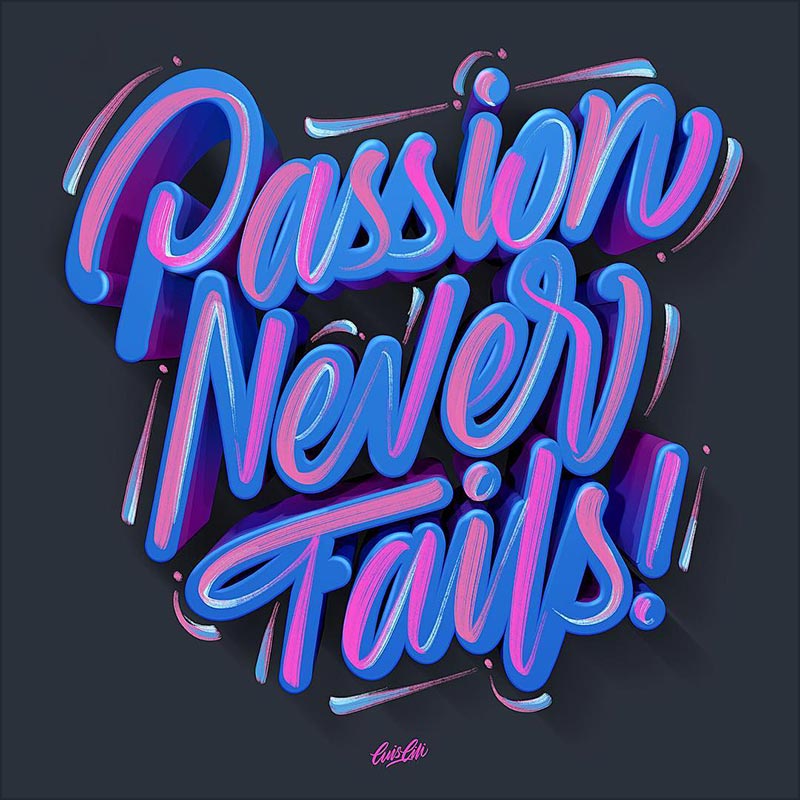 51. Do What is Right Not What Is Easy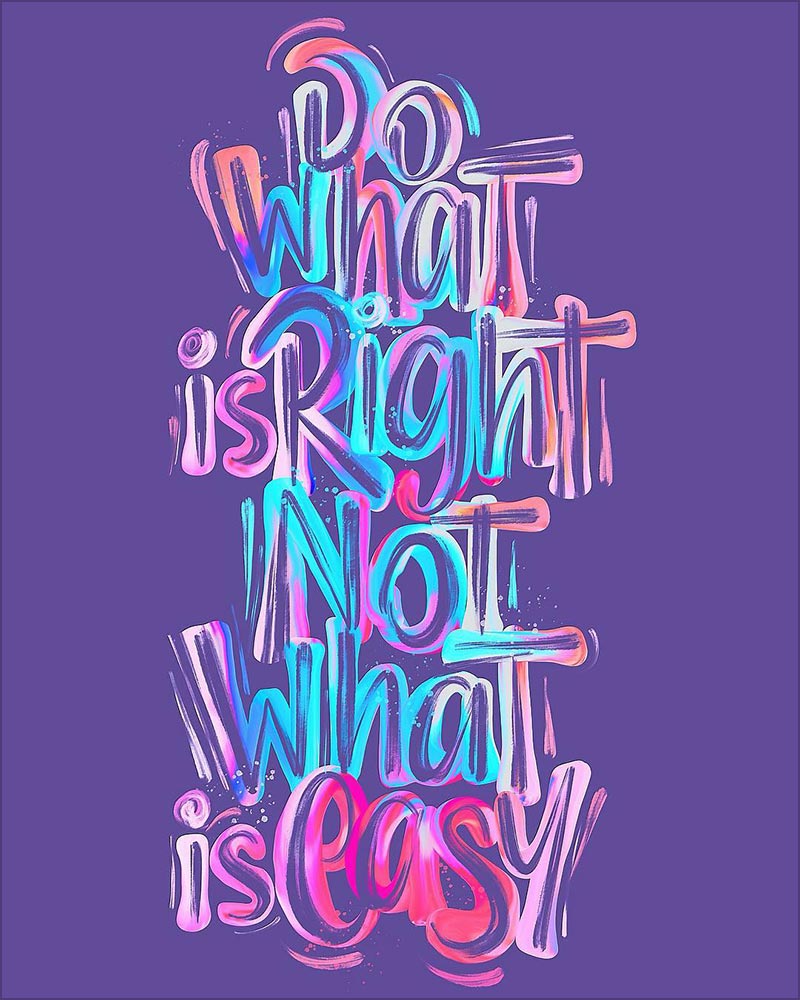 52. Do What Moves Your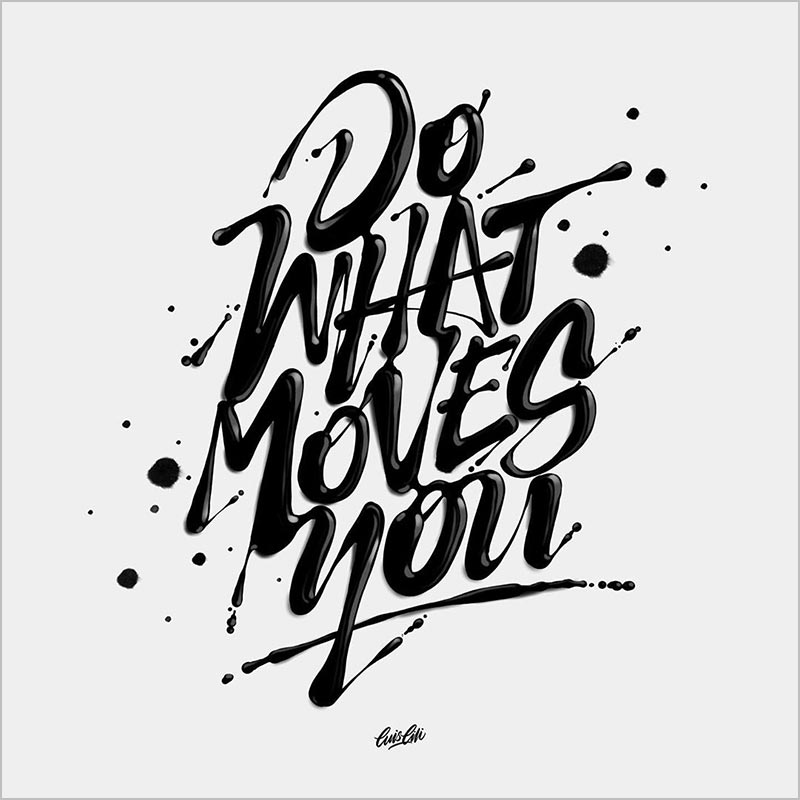 53. Whatever Your Are Be A Good One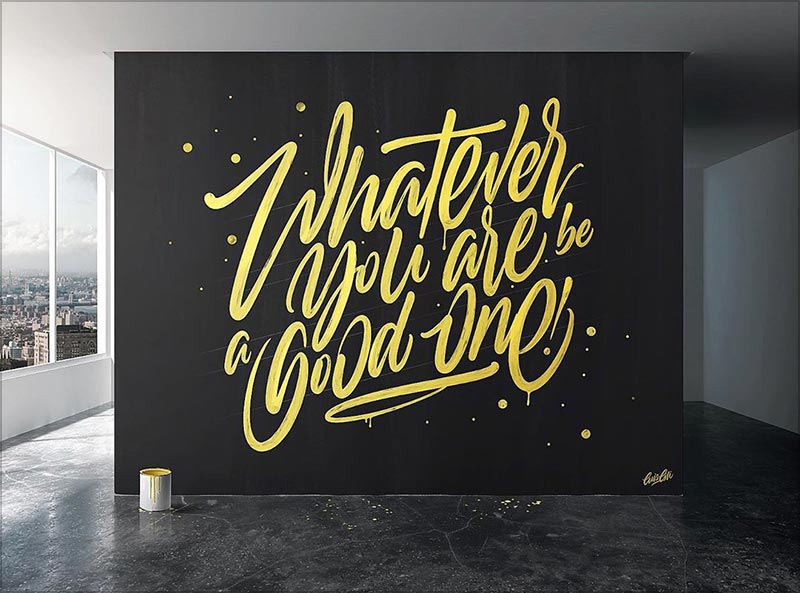 54. Go Get It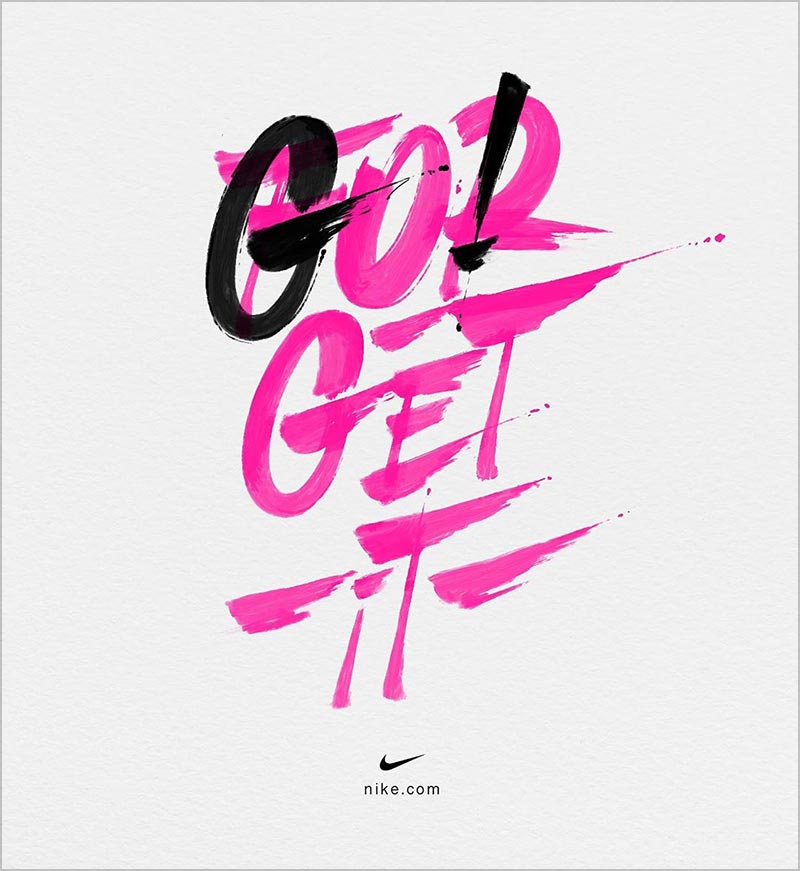 55. Wake Up – Workout – Look Hot – Kick Azz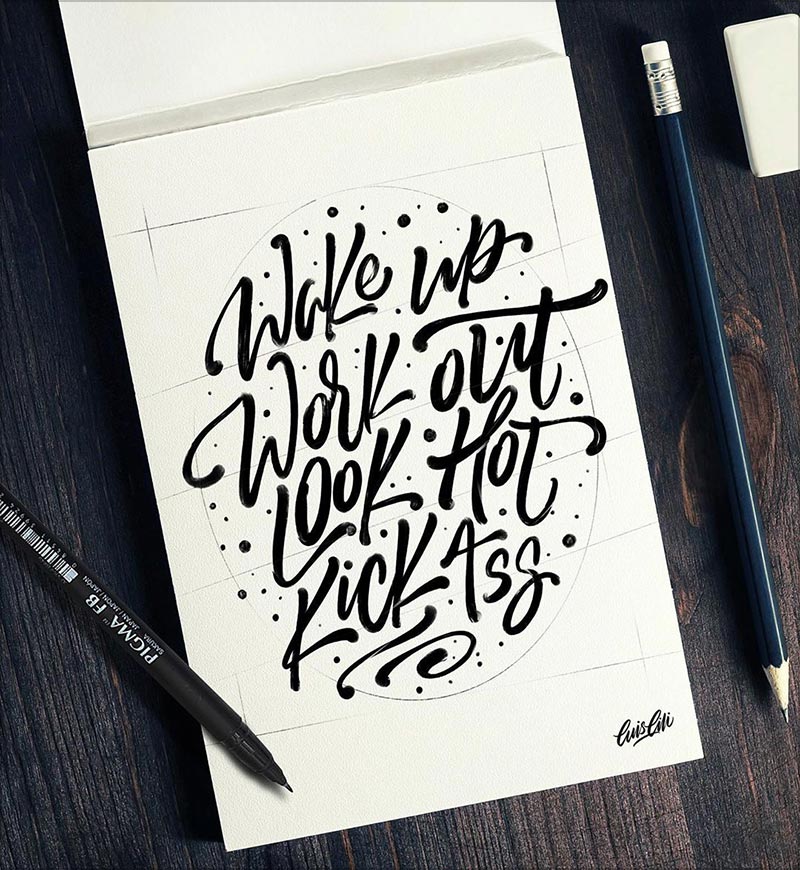 56. Don't Let A Bad Day Ruin Your Amazing Life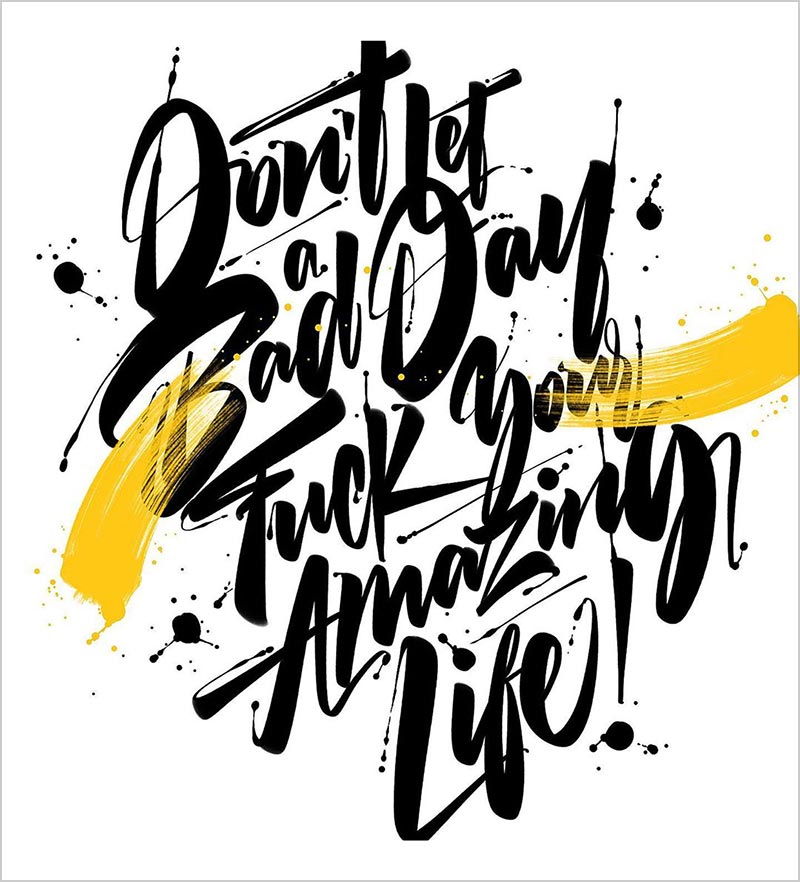 57. Create Your Own Magic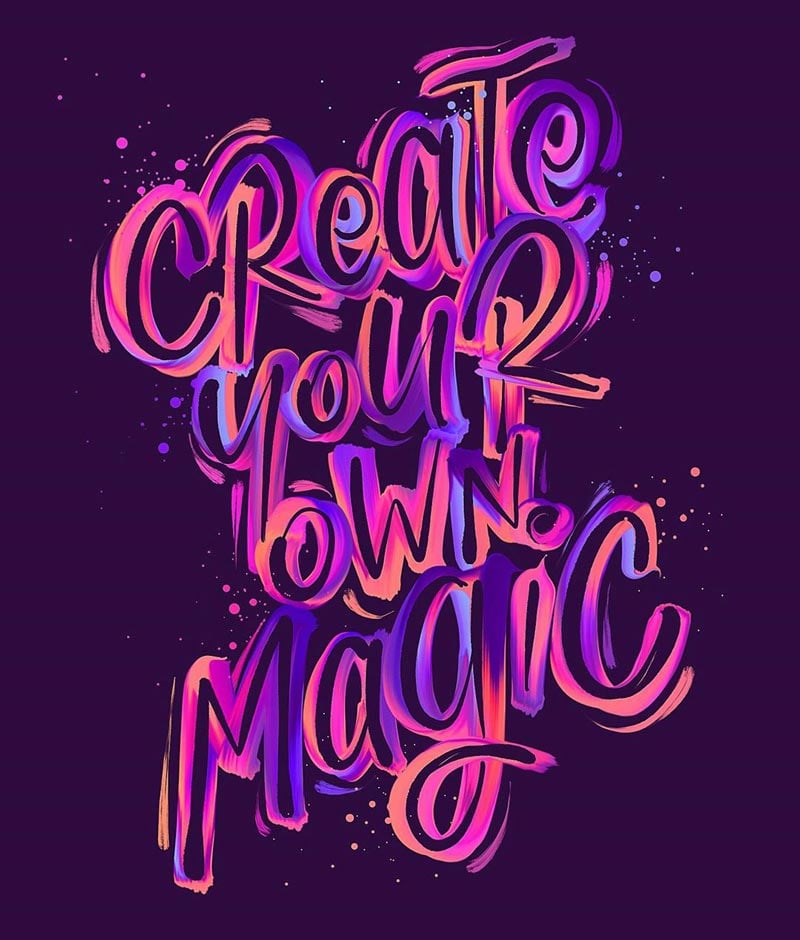 More Typography Design Inspiration: