Hey there lovely fans! As we have promised to share nothing but the best of the ideas and thoughts with you along with interesting blogs that make you put your creativity cap on, we are back with yet another amazing blog of ours and we can bet that you are just going to love it so much. We are sure that you must have guessed what we are going to talk about today but we dive in, we would like to talk about the act of drawing in general and how you can become good at it.
We are sure that as kids almost all of us loved our art classes. Of course, there would be multiple reasons to feel that way but we believe that it also depends on the instructor. Like if you are given the freedom to try out new stuff at that age then it can boost your confidence but if you are stopped from mixing colors or if you are asked to keep yourself clean while you are attending an art class then we can imagine that it won't let you do anything freely.
In order to love random art and taking interest in how designs are created, it is important to find ourselves within the process. So, for example; in advertising & marketing agencies, creative team members sit together to discuss and brainstorm ideas and concepts and then they work on the ideas and mature them into a campaign. It is not as easy as it sounds to be because a lot of review meetings are arranged and feedbacks are shared. People are asked to share revised designs in a matter of hours and after weeks of efforts both at the internal and brand teams' ends, one idea is approved and it goes live over the internet / TV etc.
You must have heard people saying that only the strongest ones survive when you are studying and making presentations or when you are working and struggling with creating the best designs. That is mostly true because it takes a lot of patience and can totally get to your head at times as most of the clients or decision making authorities do not provide you with a consolidated feedback so what happens is that you are almost always trying to defend your thoughts, concepts and ideas. But of course, dragged conversations, repetitive tasks and unnecessary revisions can make you want to quit.
Recommended: 3D Photorealistic Pencil Drawings
We won't ever encourage you to leave just like that because that is not you. Also, there are thousands of solutions to your problems so you might want to think things through before making a decision. It is simple! Ask for a review meeting in which you can explain what you meant when you worked on that particular idea same like you would do to ask one of your favorite art teachers for guidance. Not only it will bring you a solution to make things rights but it will also give you a perspective too.
Drawings are also artists' perspective of things. What you might notice in the sky could be totally different from what your artist friend sees. There are 99 percent chances that you won't even draw something that your friend might have noticed while looking at a scenery and probably that is the main reason why Luigi Kemo could do what most of us would never think of doing with a notebook or its lines.
Recommended: 100+ Photorealistic Color Pencils Drawings
We are (still) in total awe because our super star artist is blessed with some heavy imagination skills and that's he has created extraordinary creative drawings with notebook lines. For example; who would have thought that lines on a notebook sheet could become Donald Duck's blanket, right!? Or don't you just love seeing your favorite Disney characters in the act of being cute, goofy or just being themselves – not on your laptop or TV screen but on a notebook? Well, that is literally what Luigi does as he is a creative illustrator currently living in Italy, who not only goes on virtual trips with his favorite Disney characters but he also shares his interesting drawings with the world to look at too.
As you guys know how much we love to share art works, designs and ideas that come from amazing artists across the world, this blog is another piece of writing for the category of "We Love Artists and We Cannot Stop Sharing Their Creativity With You!". We would love it if you guys could go check out Luigi Kemo's creative drawings that we have included in this blog. And we would love to hear which ones did you guys like the most.
Oh, also – do share this blog to inspire your friends and favorite colleagues so that they can also create stunning drawings!
Credit: Luigi kemo Volo
Creative Drawing with Notebook Lines by Luigi Kemo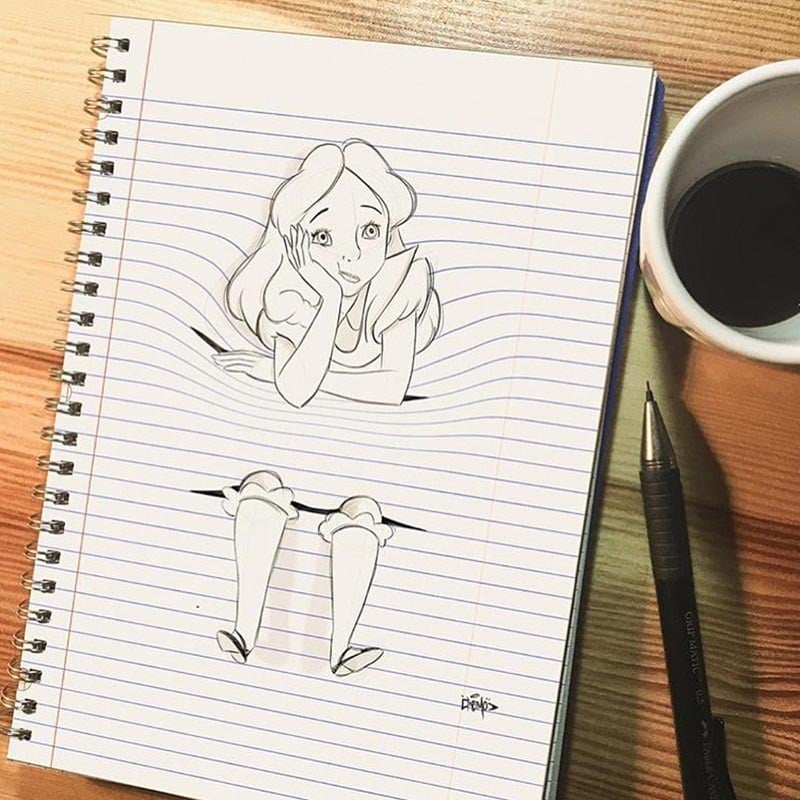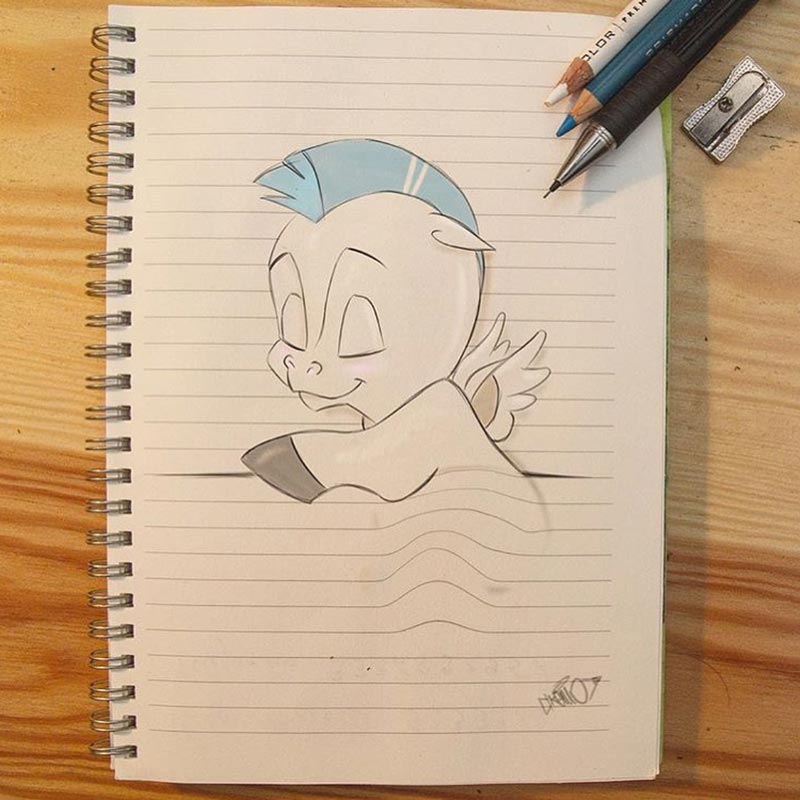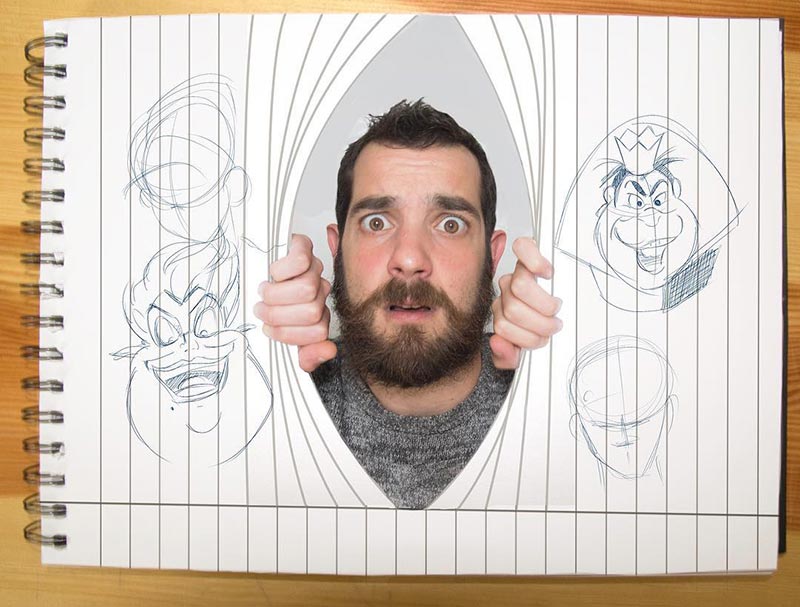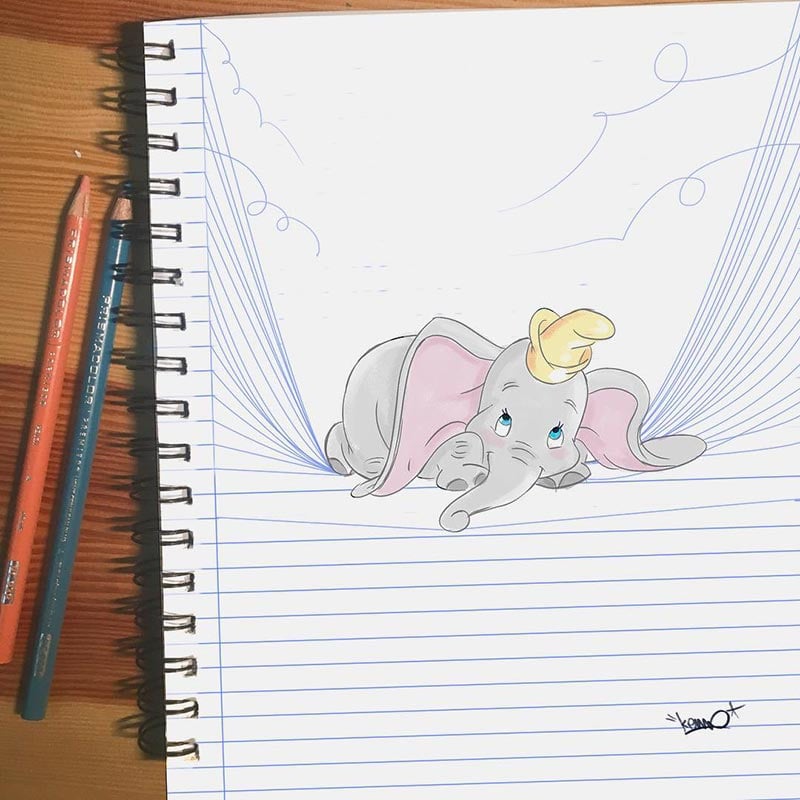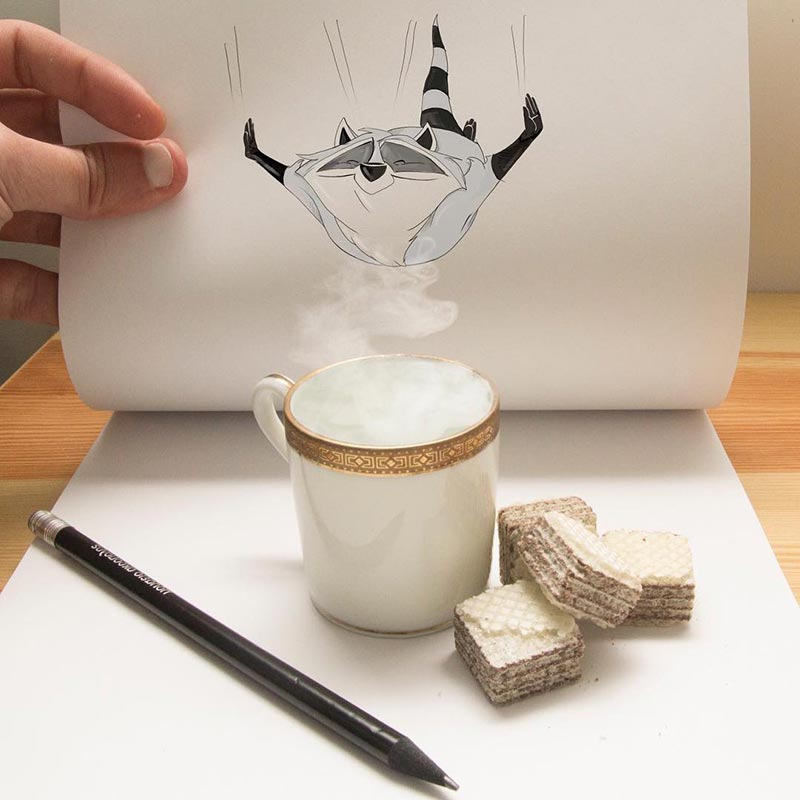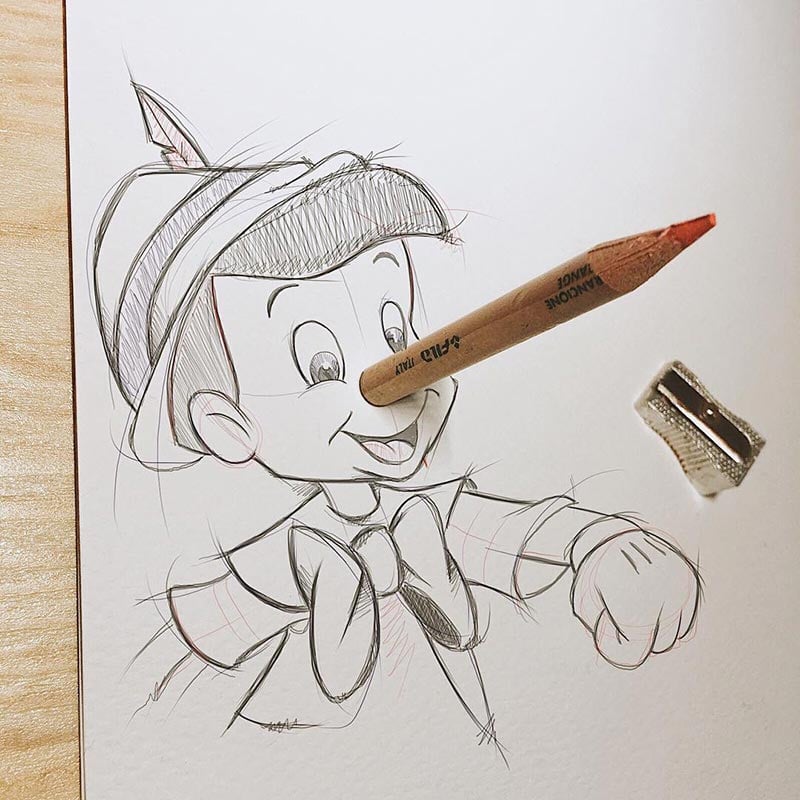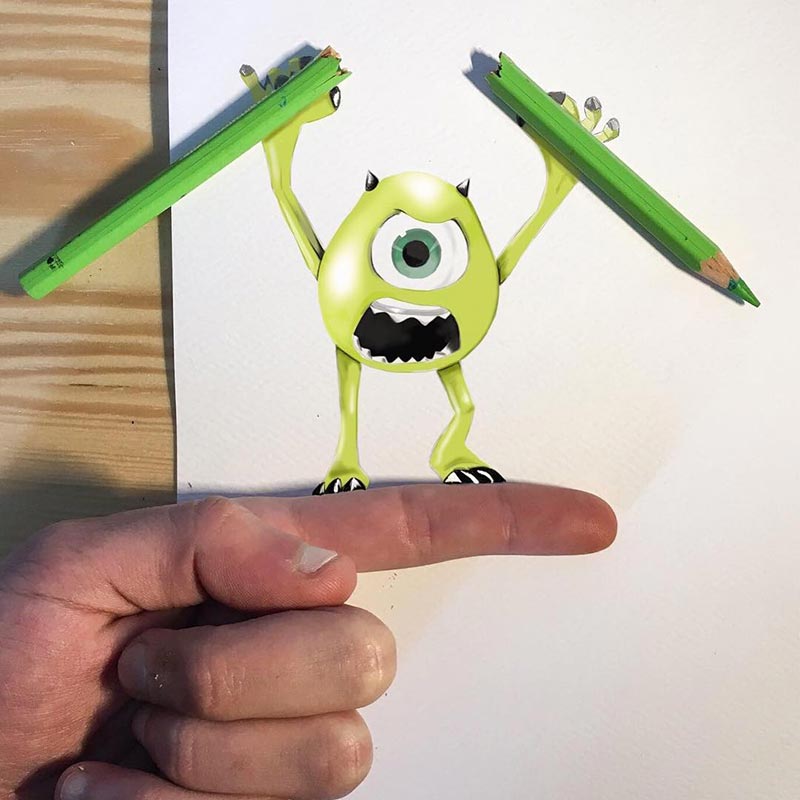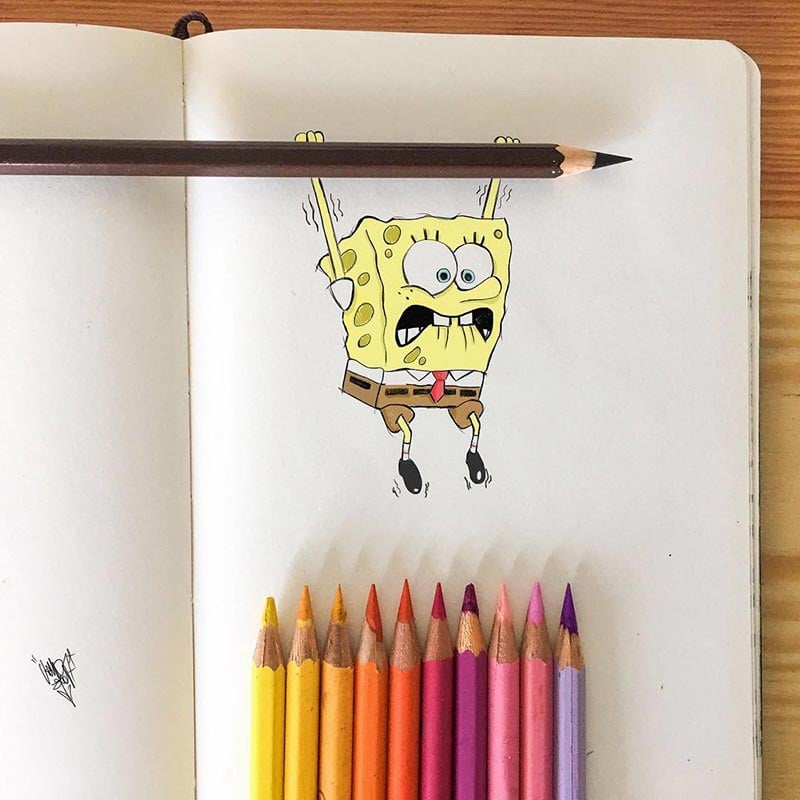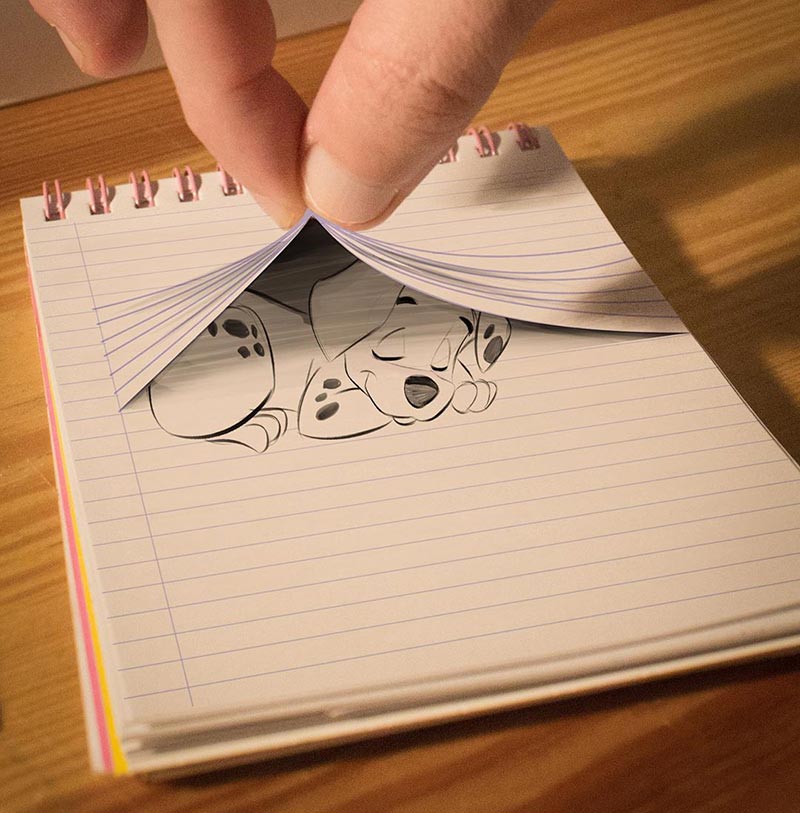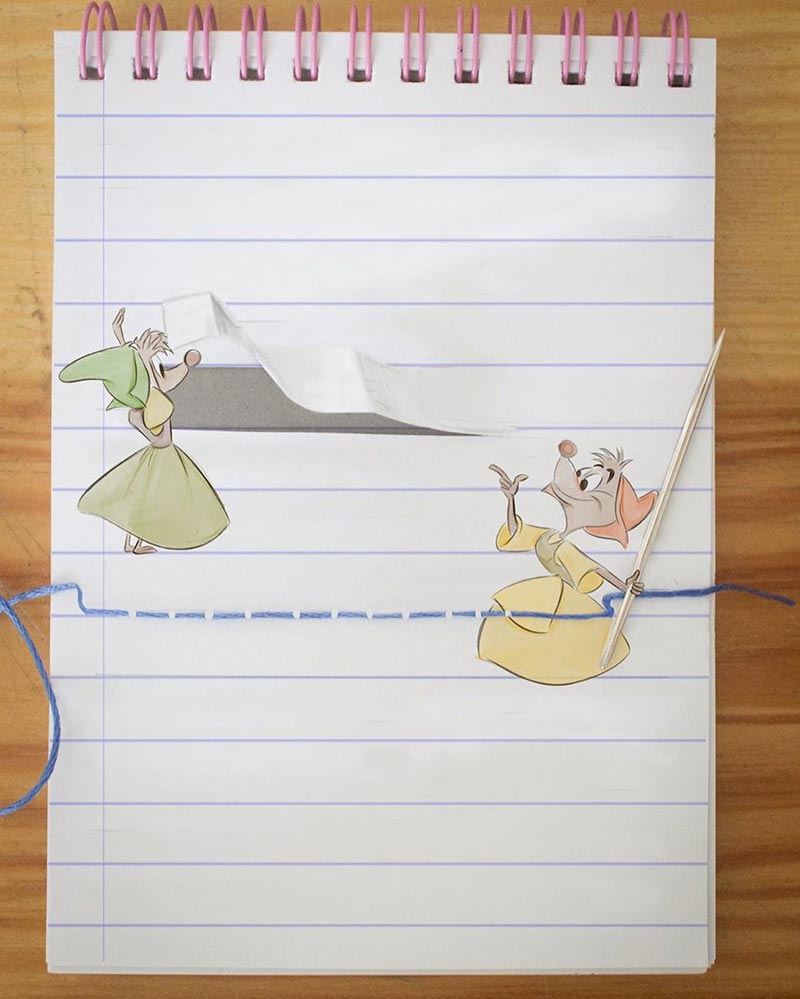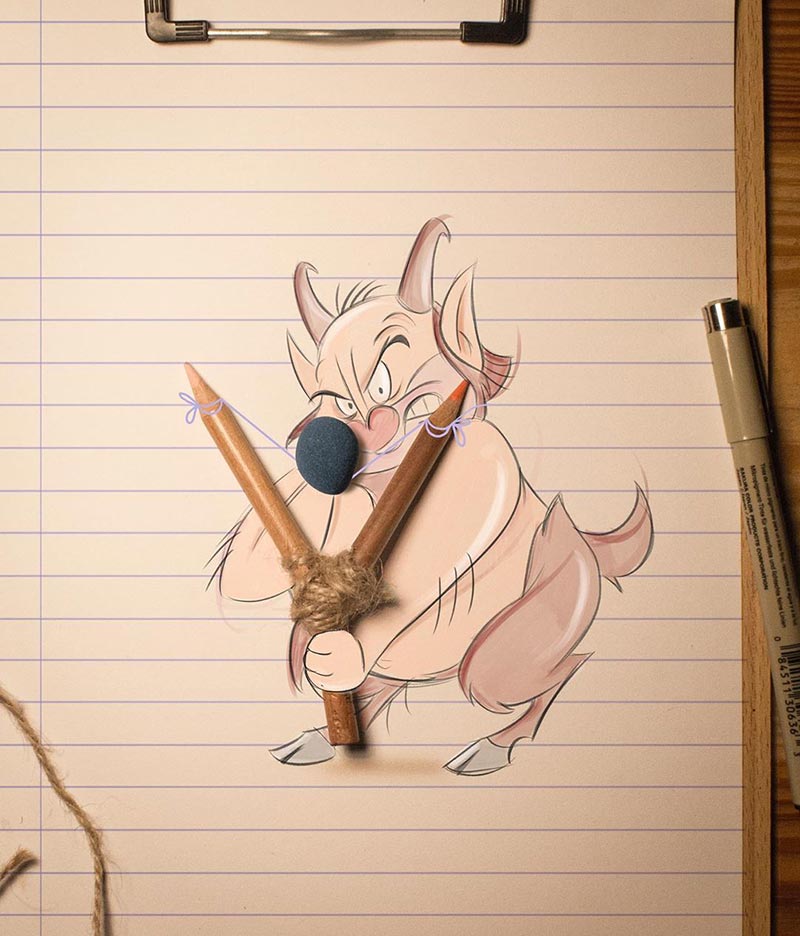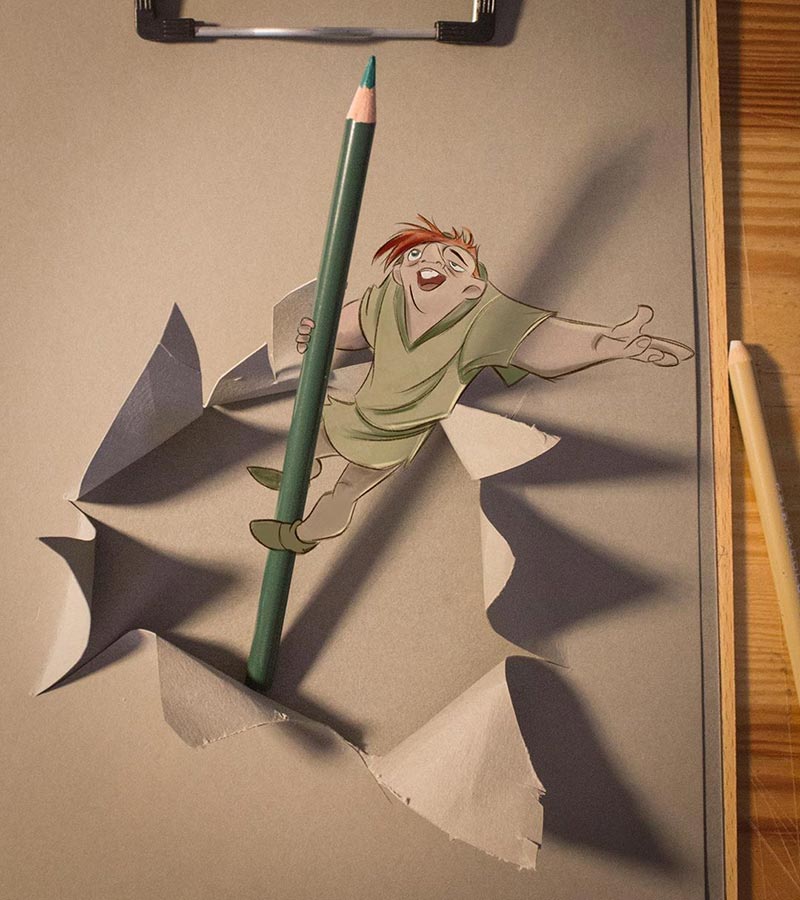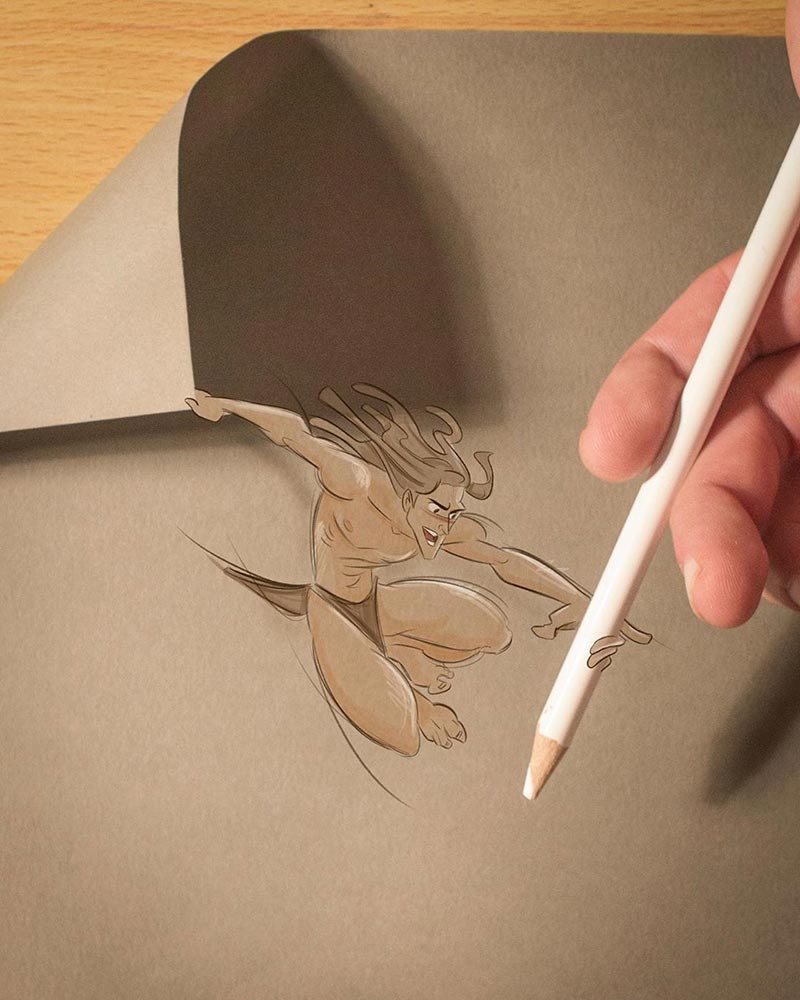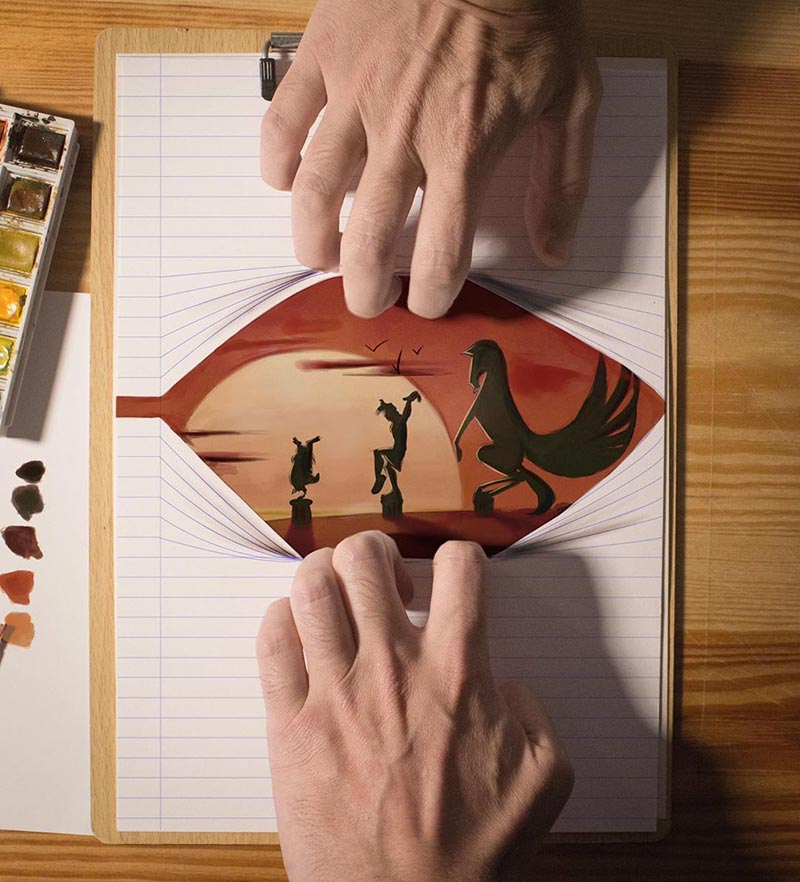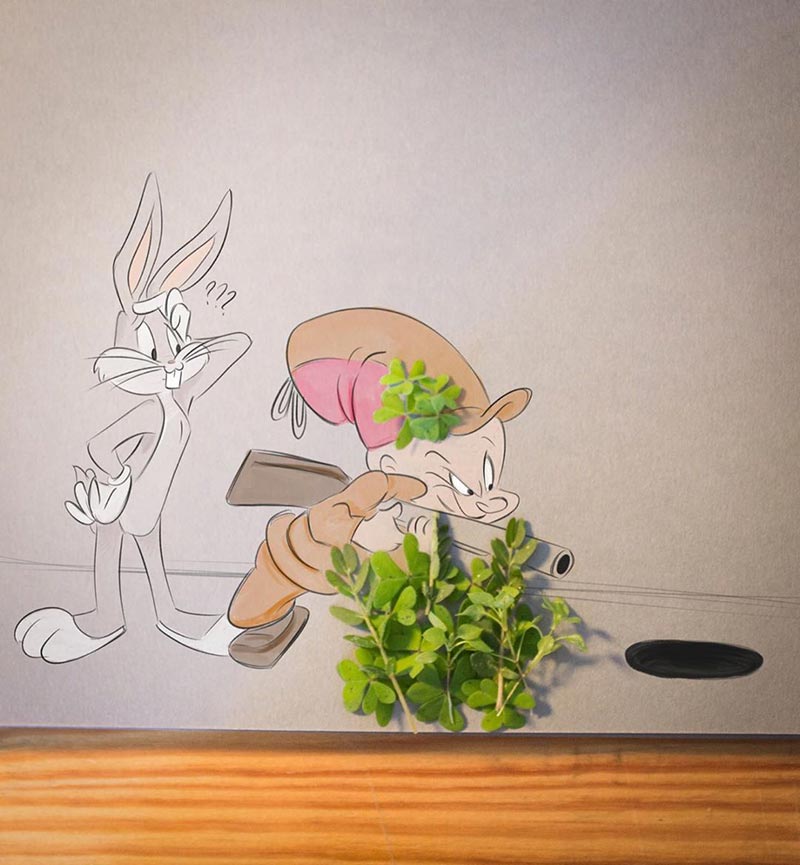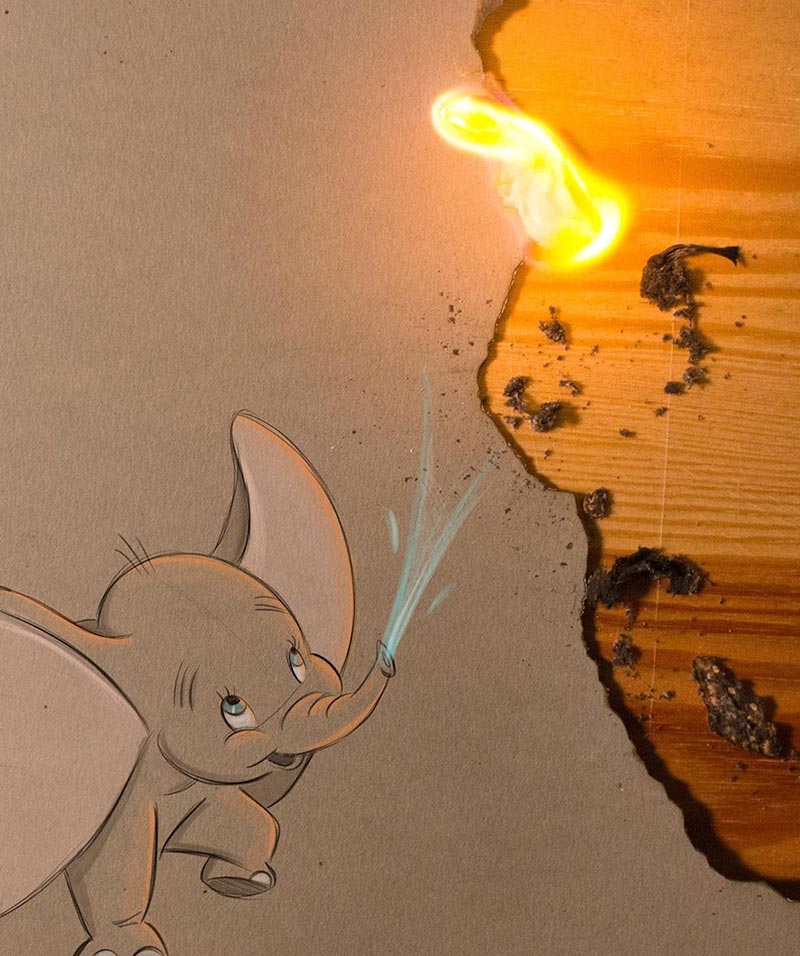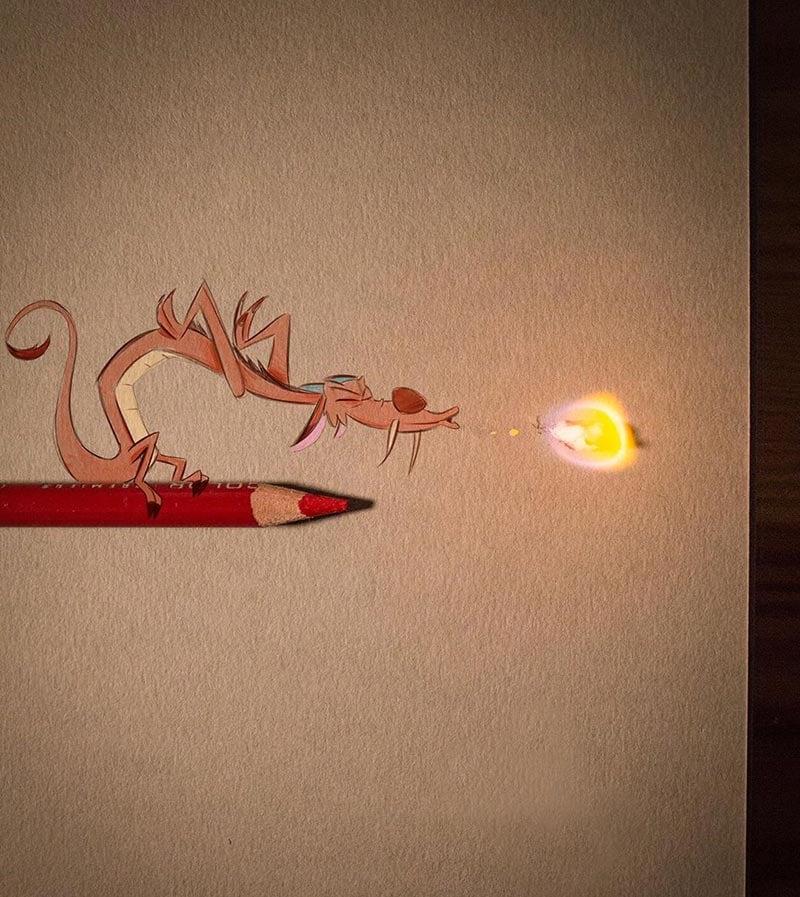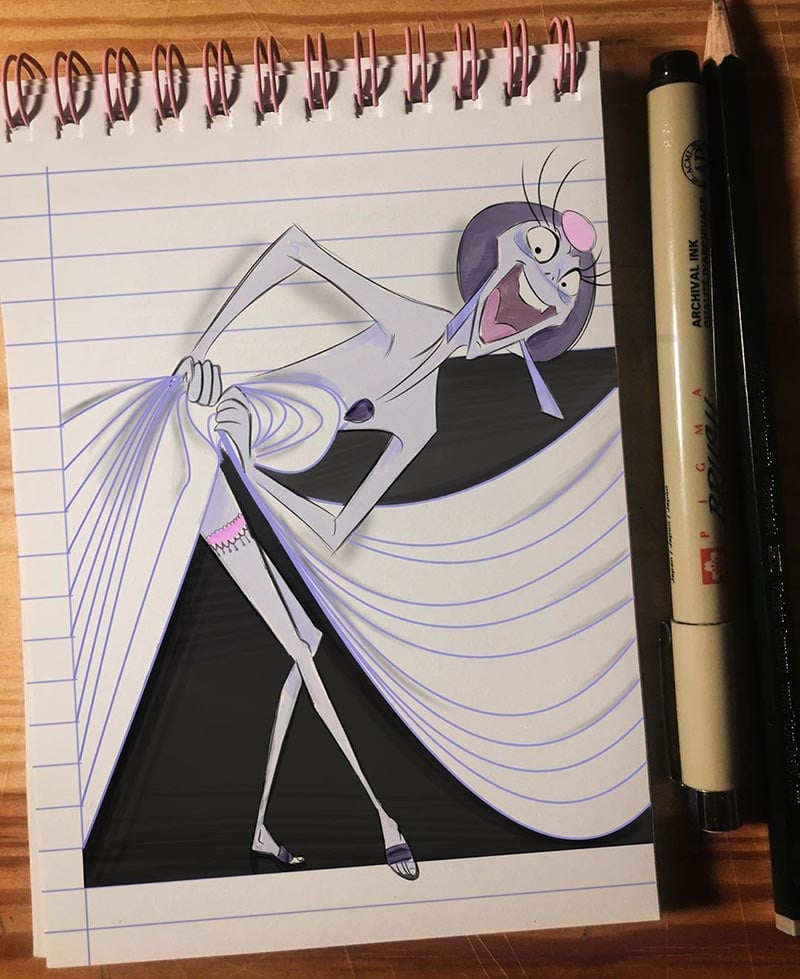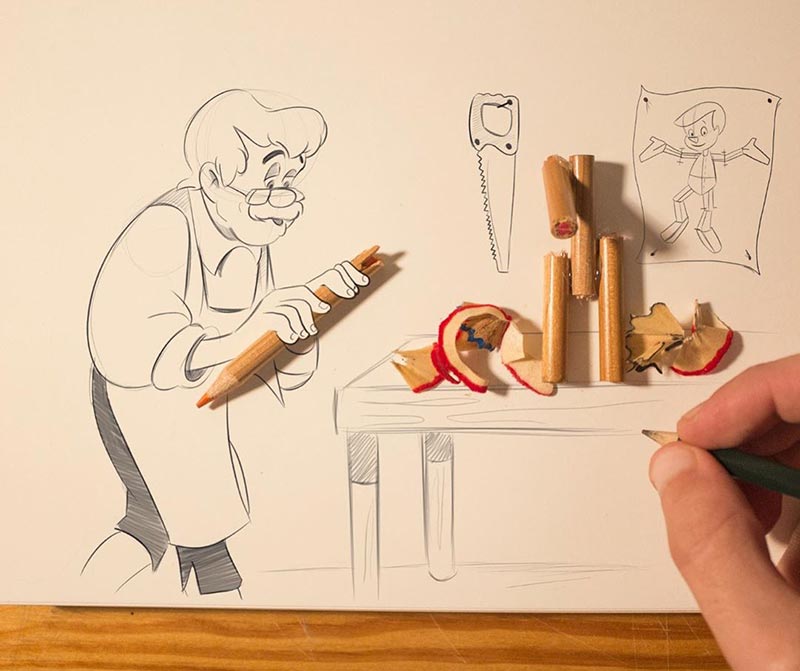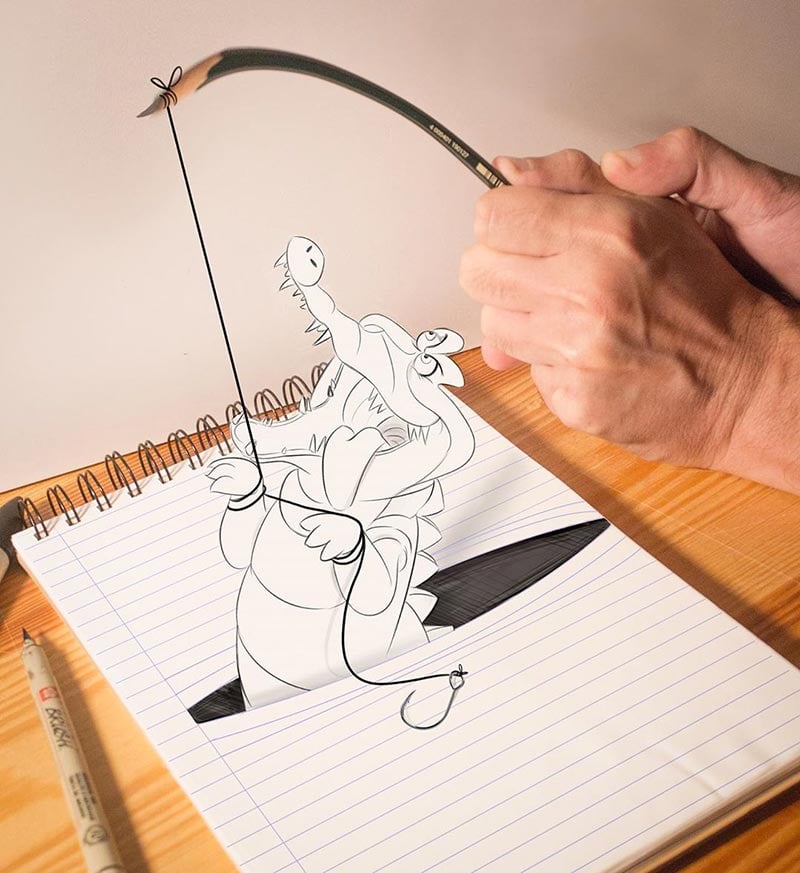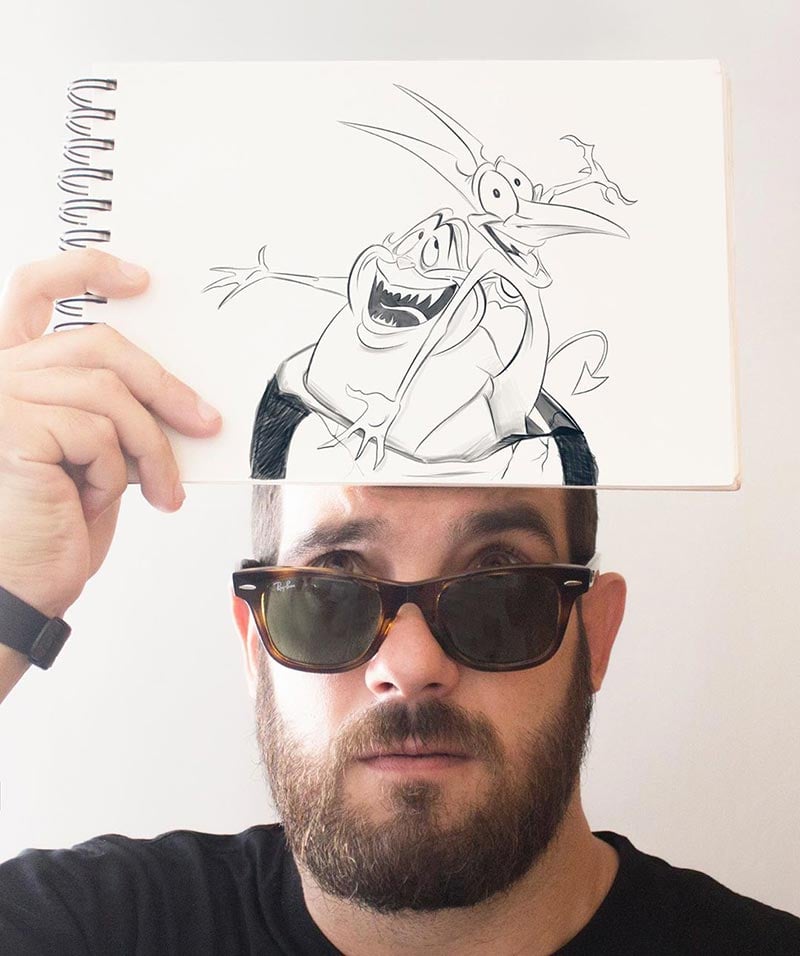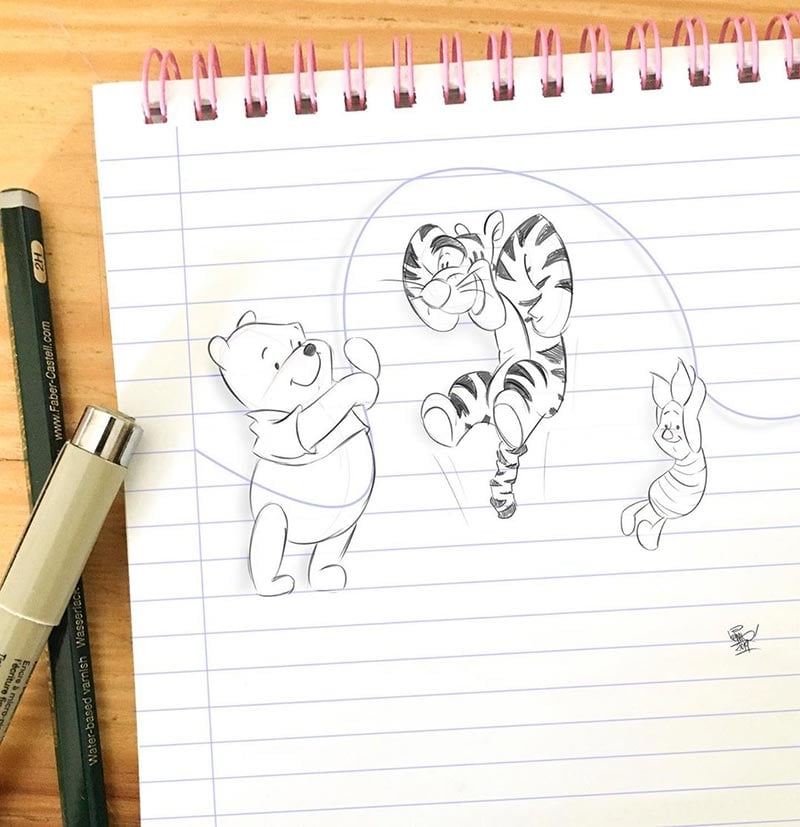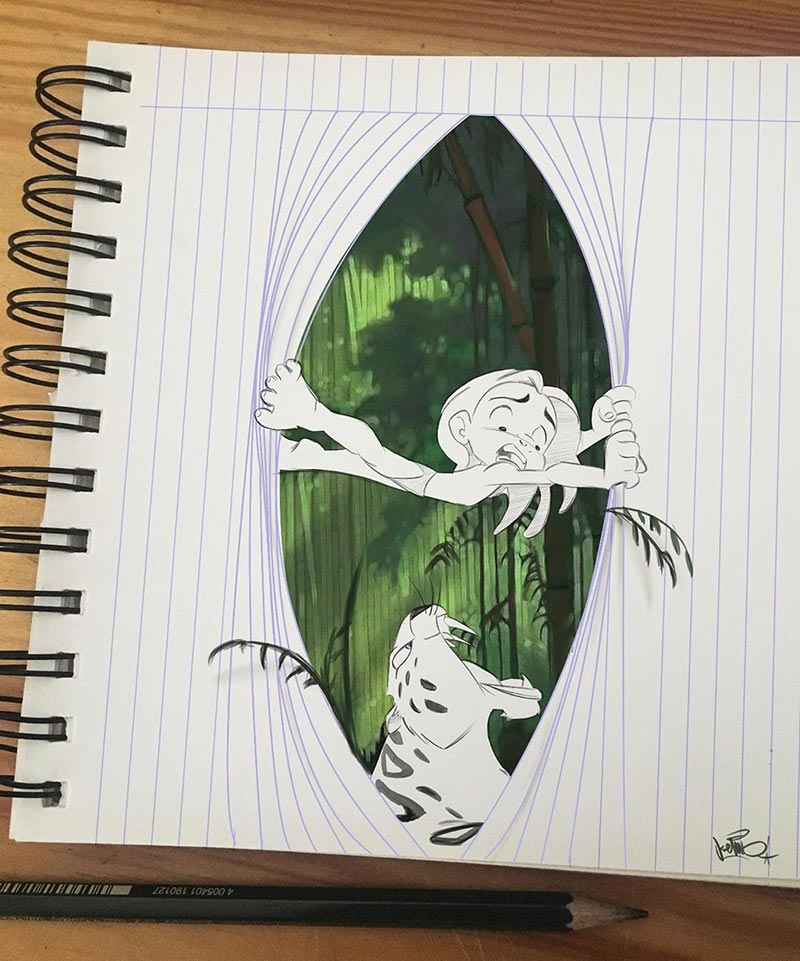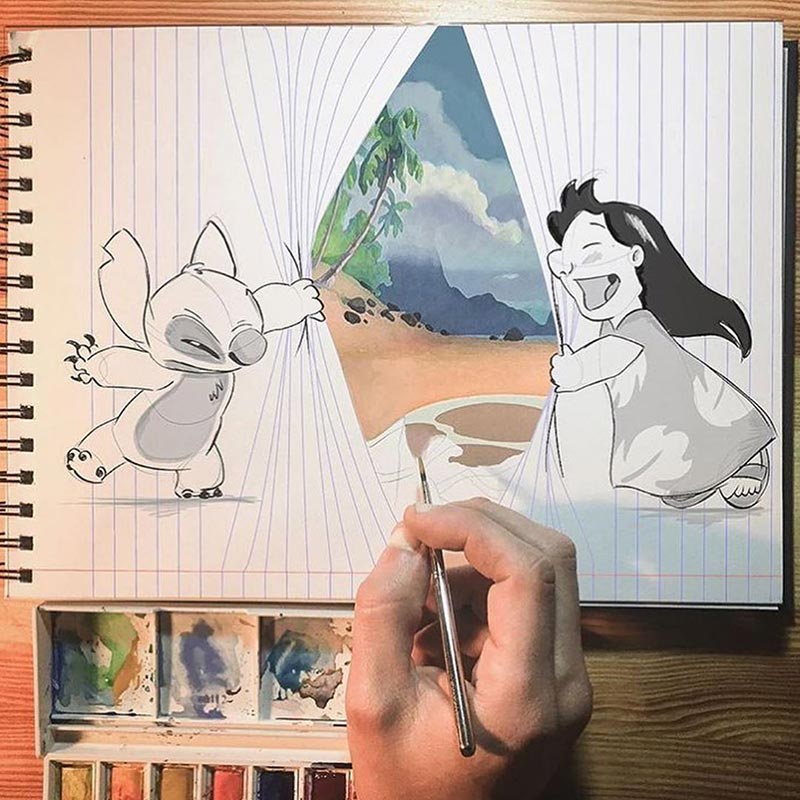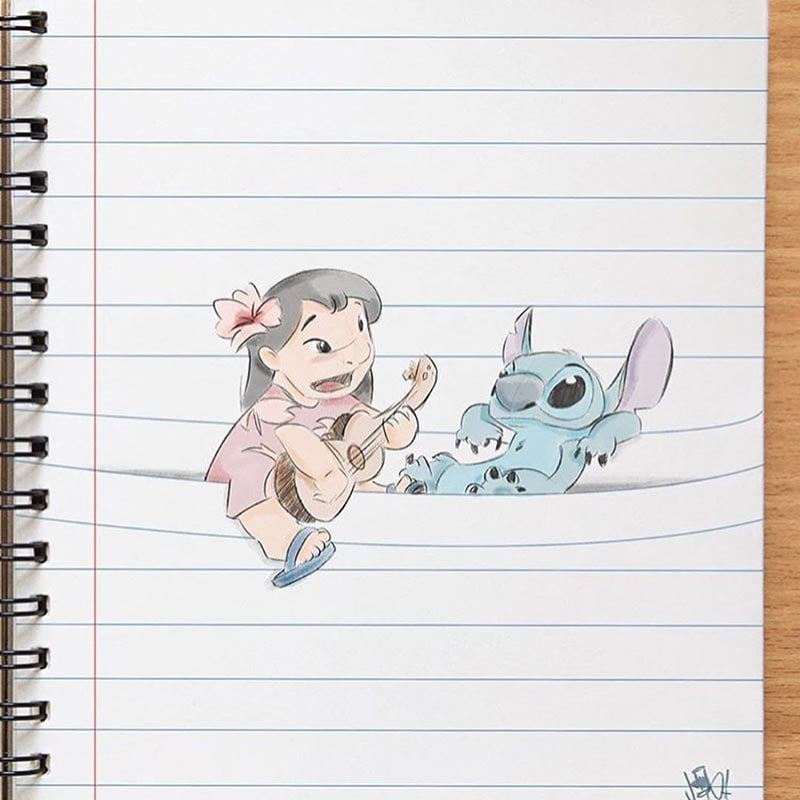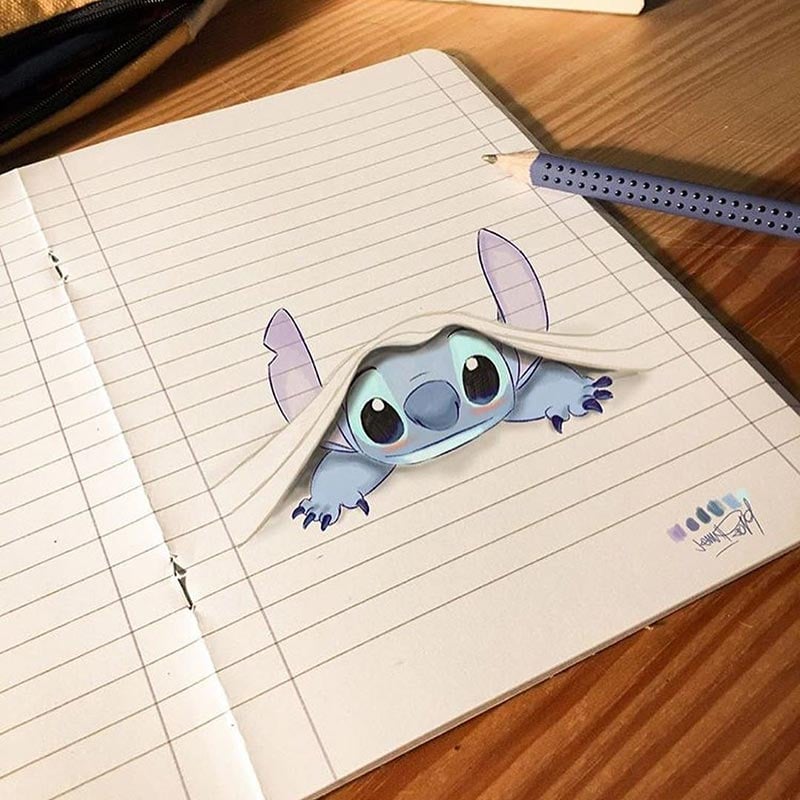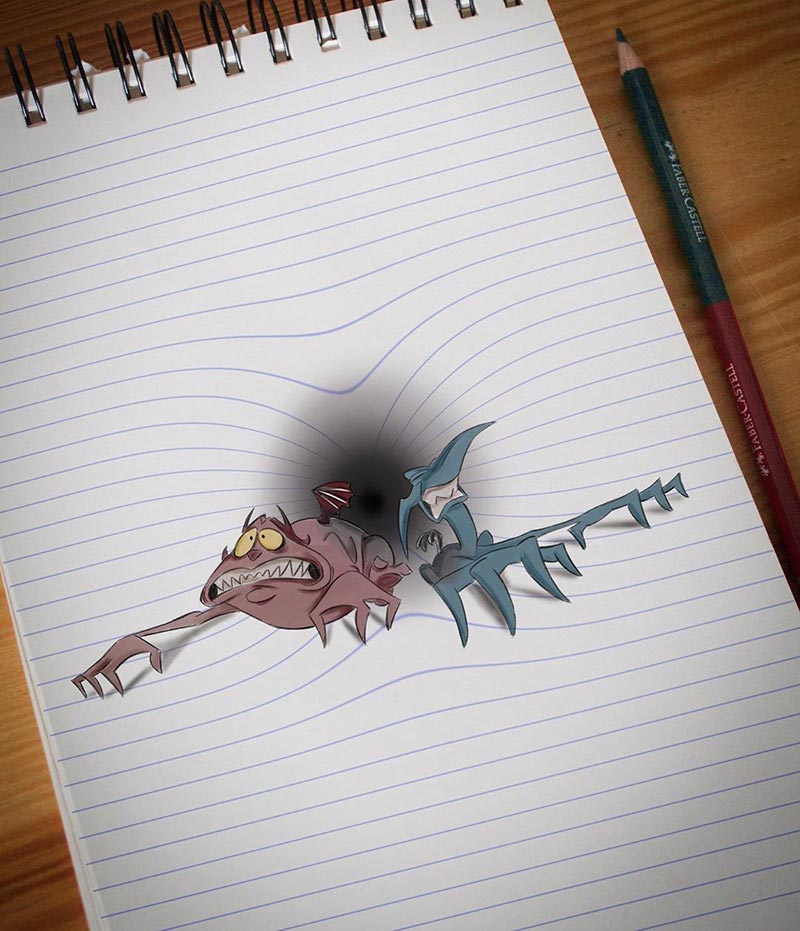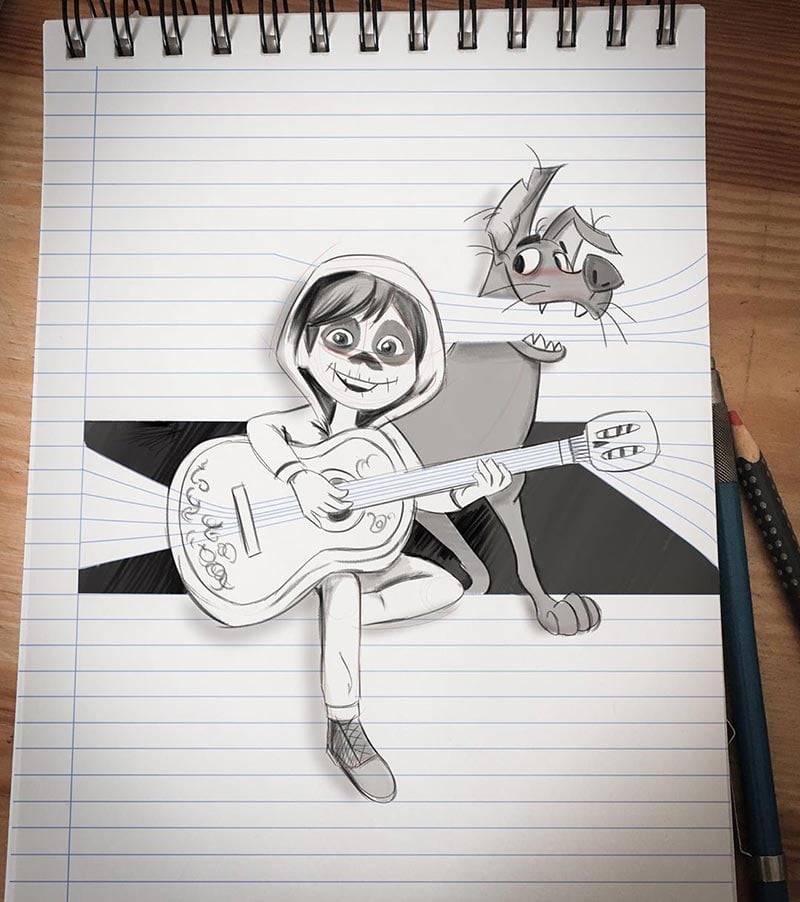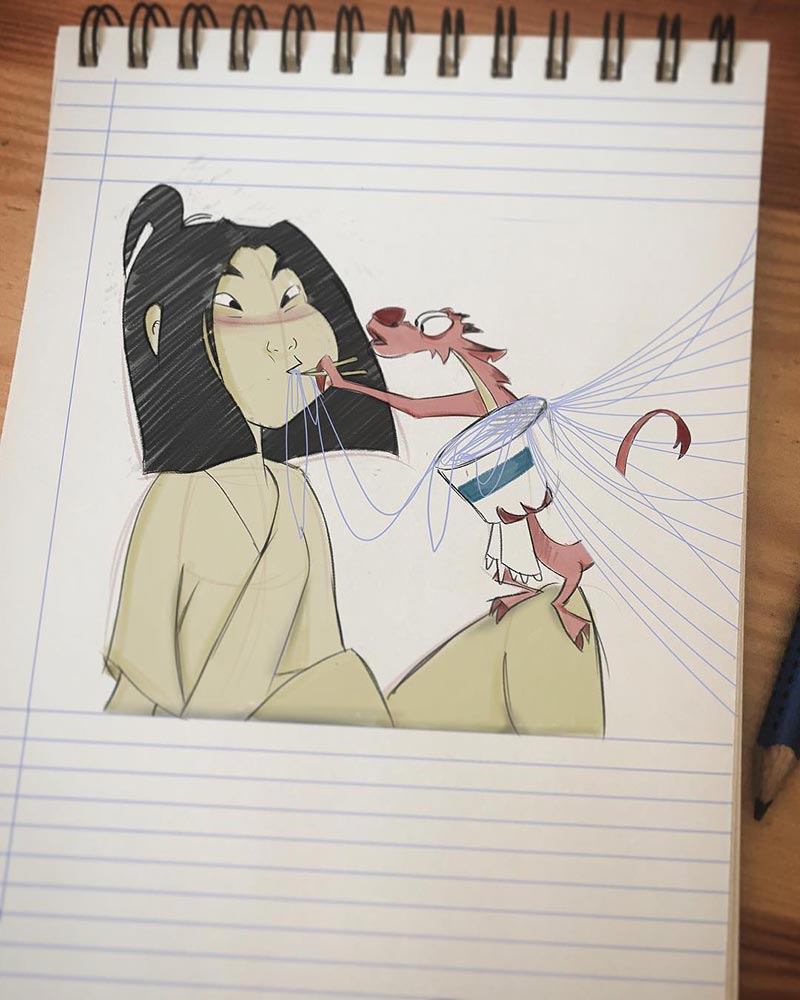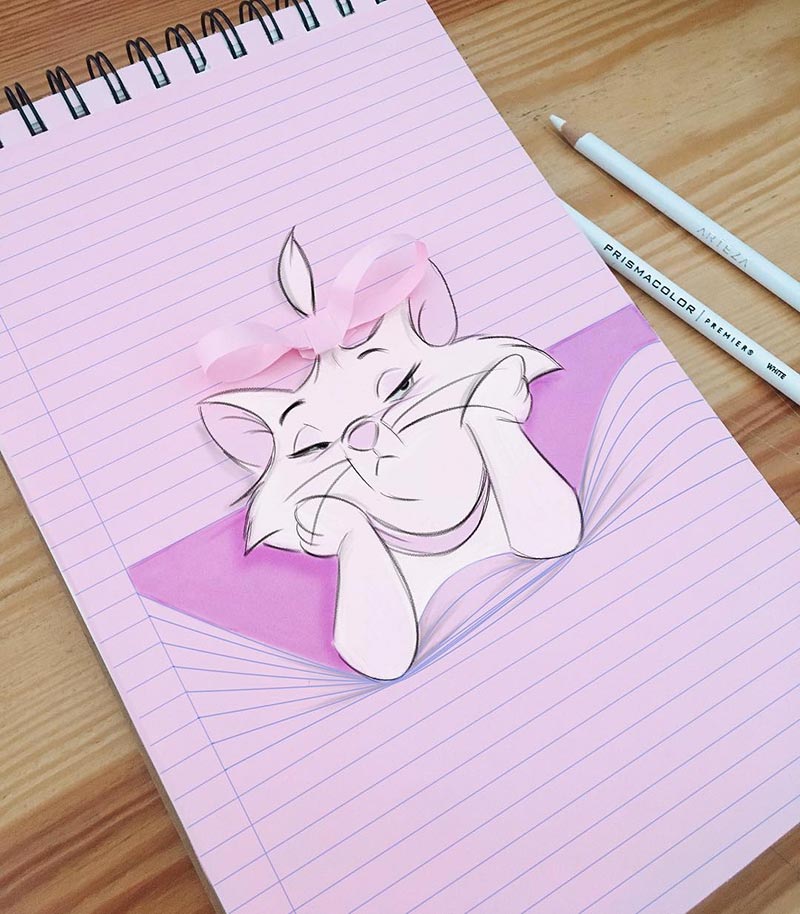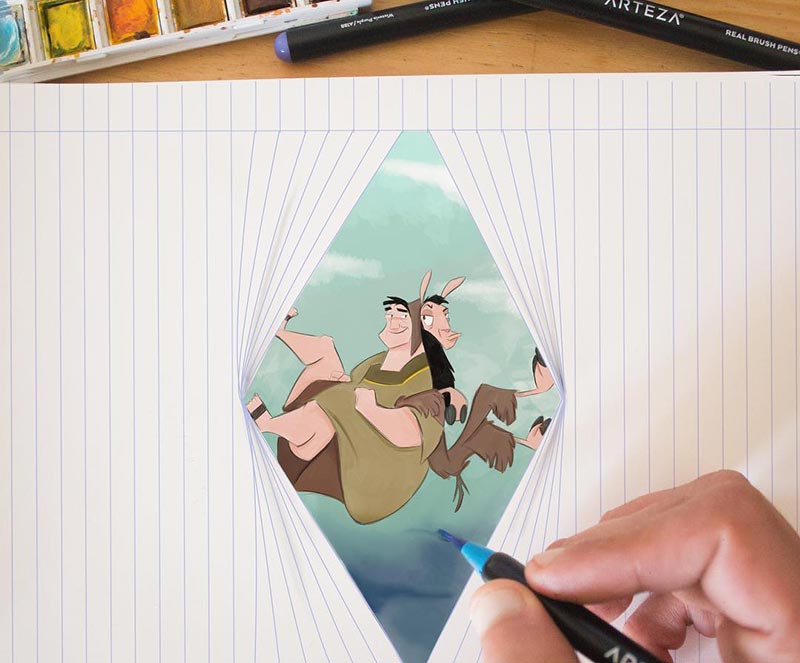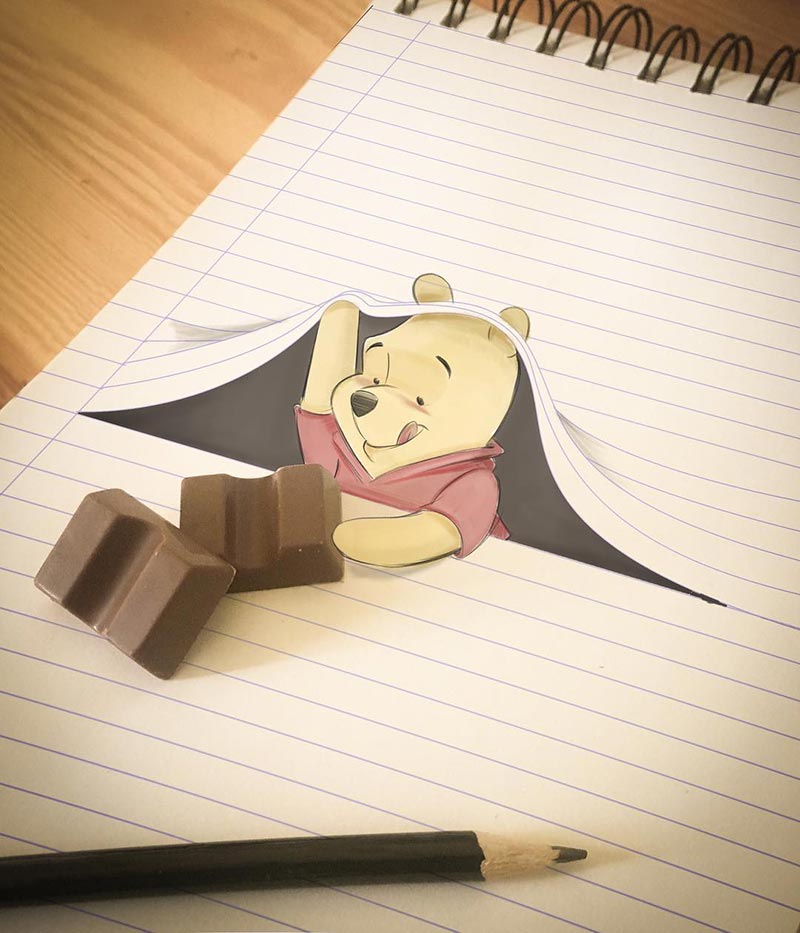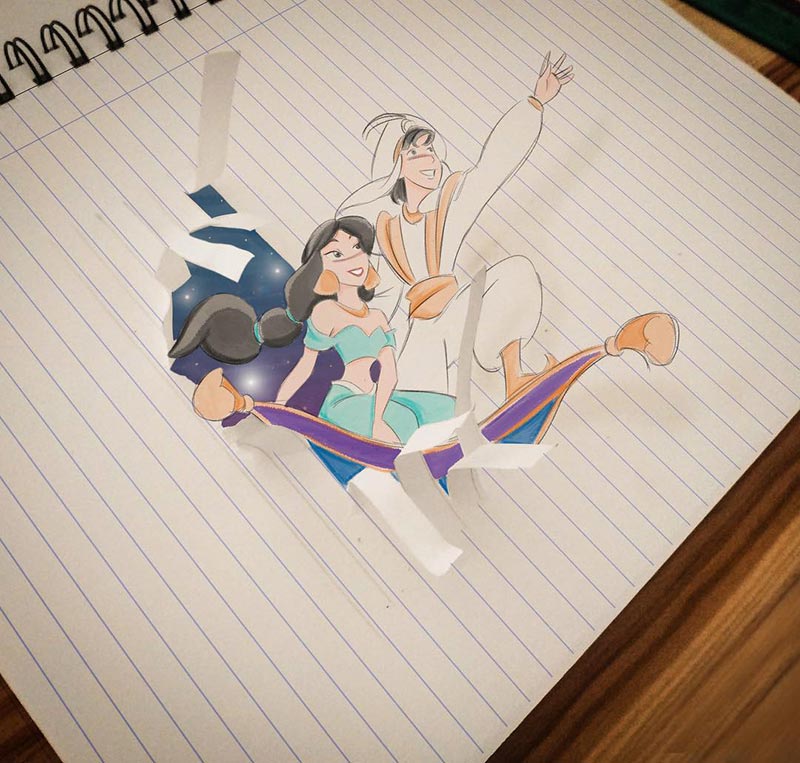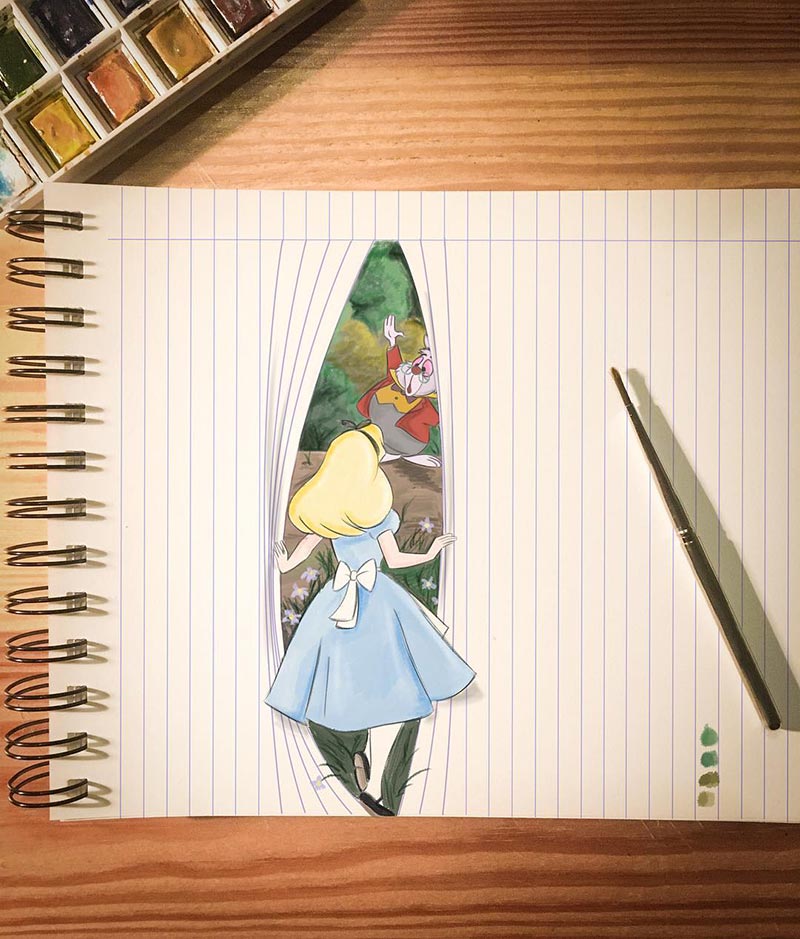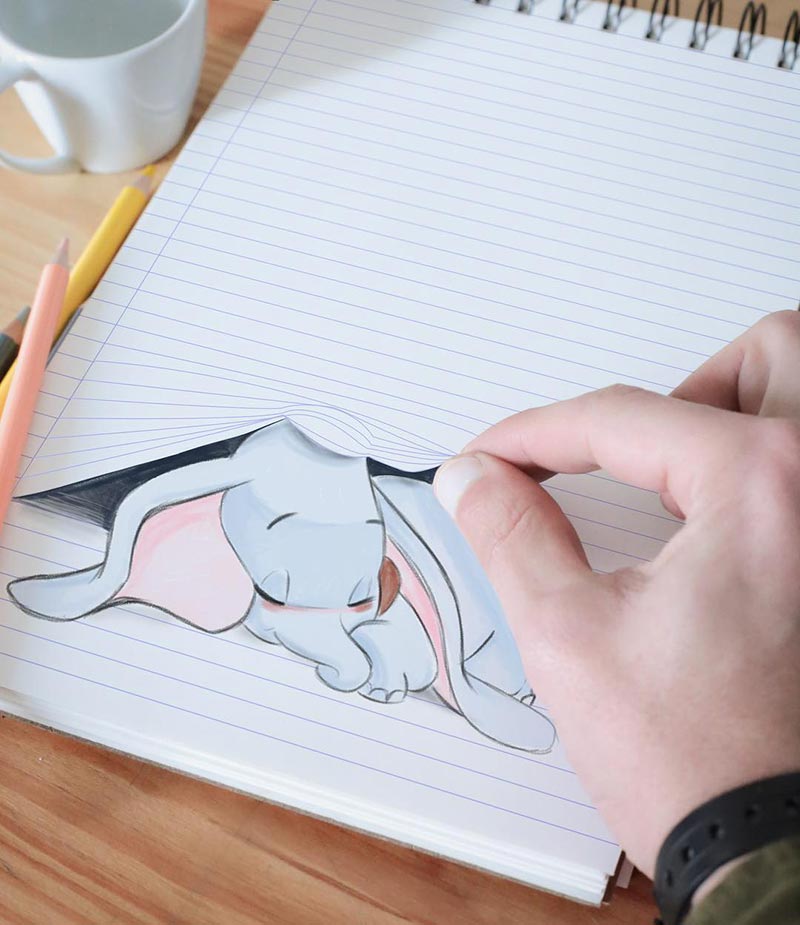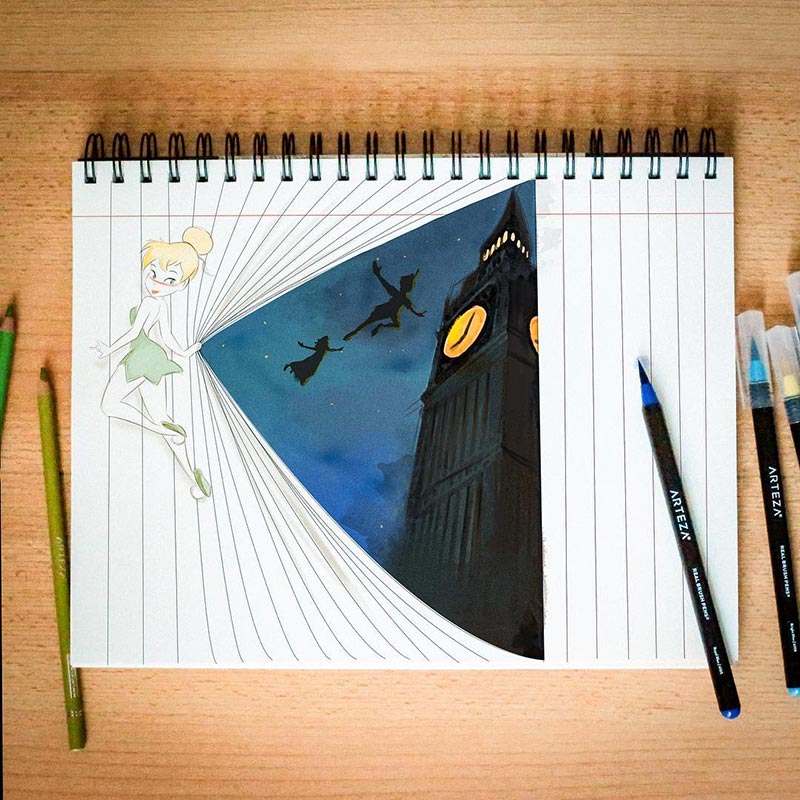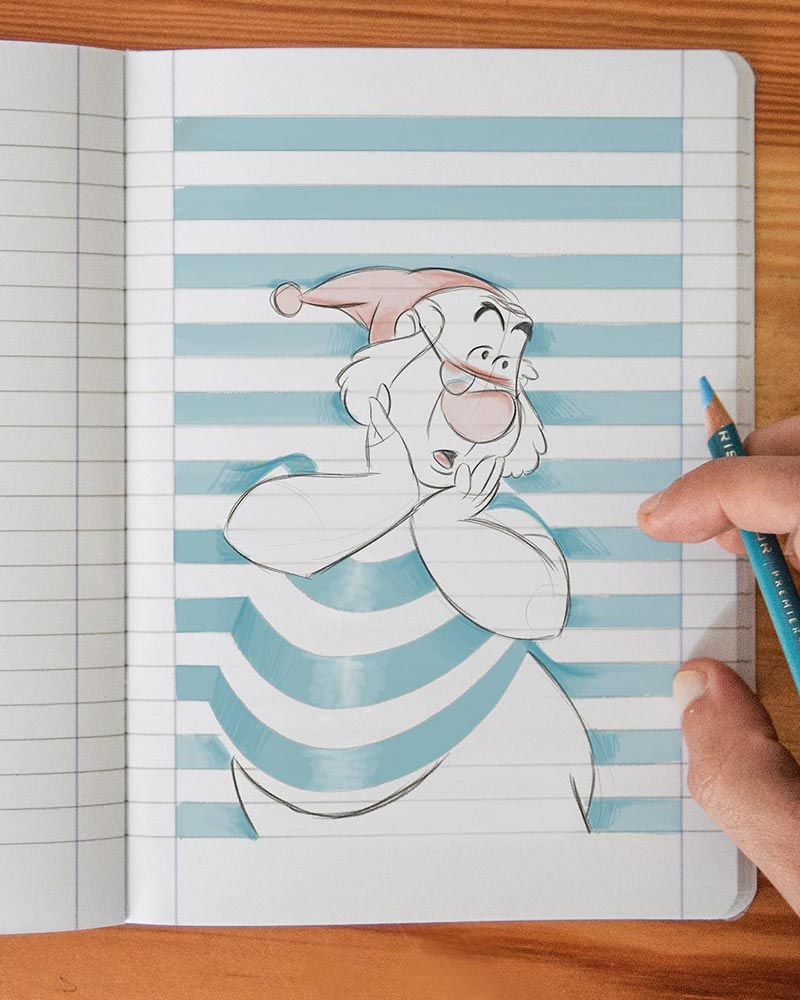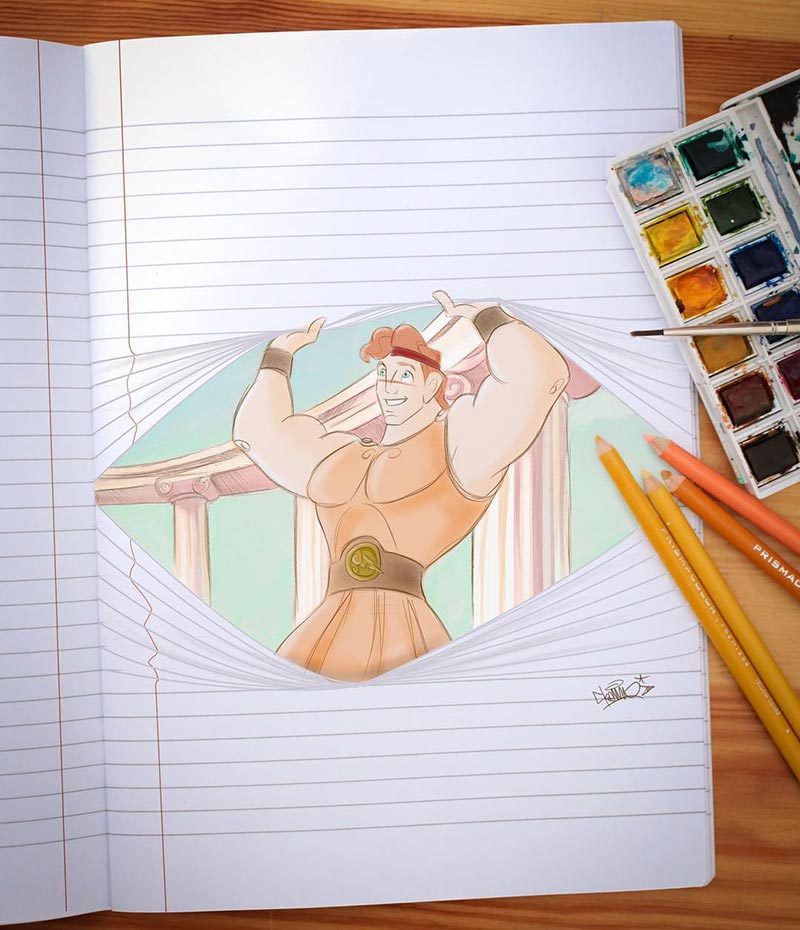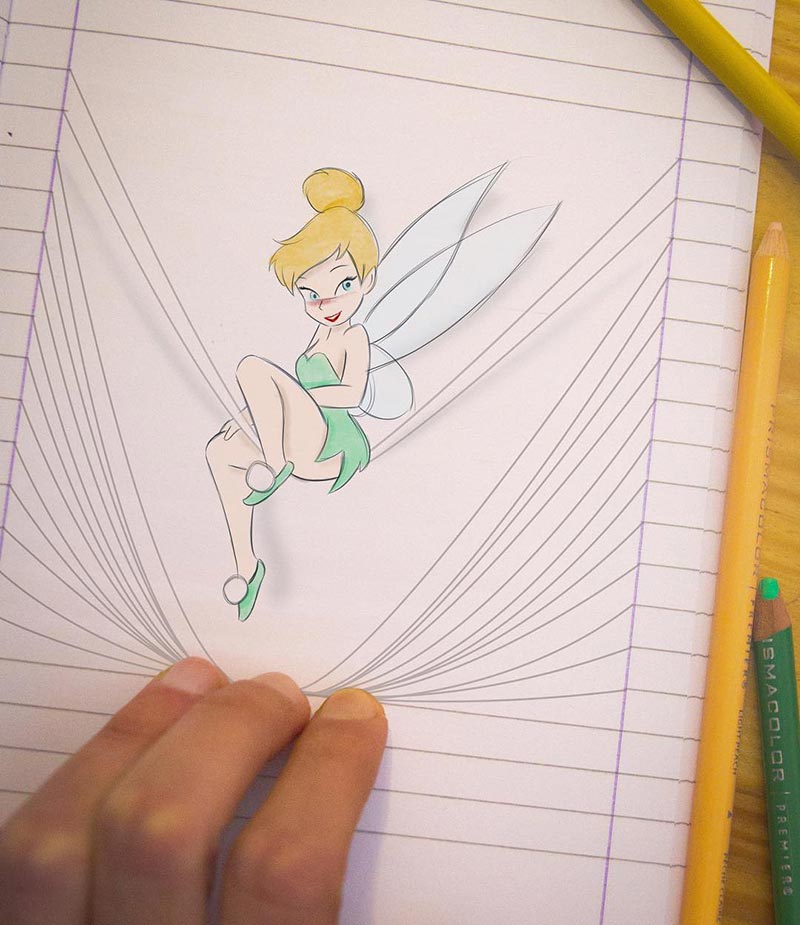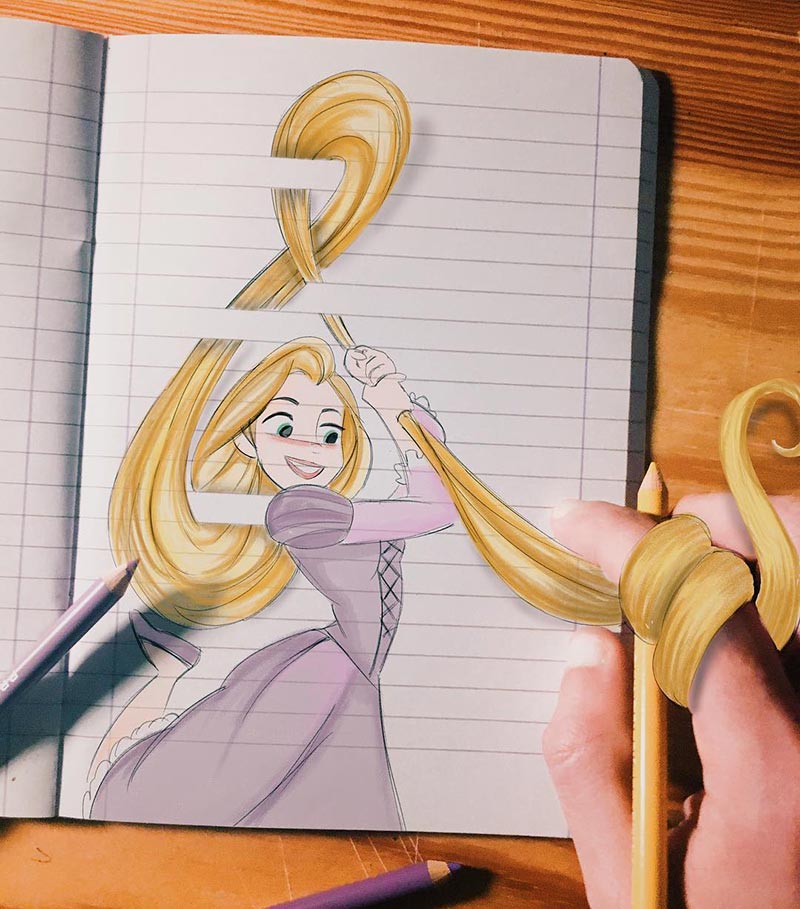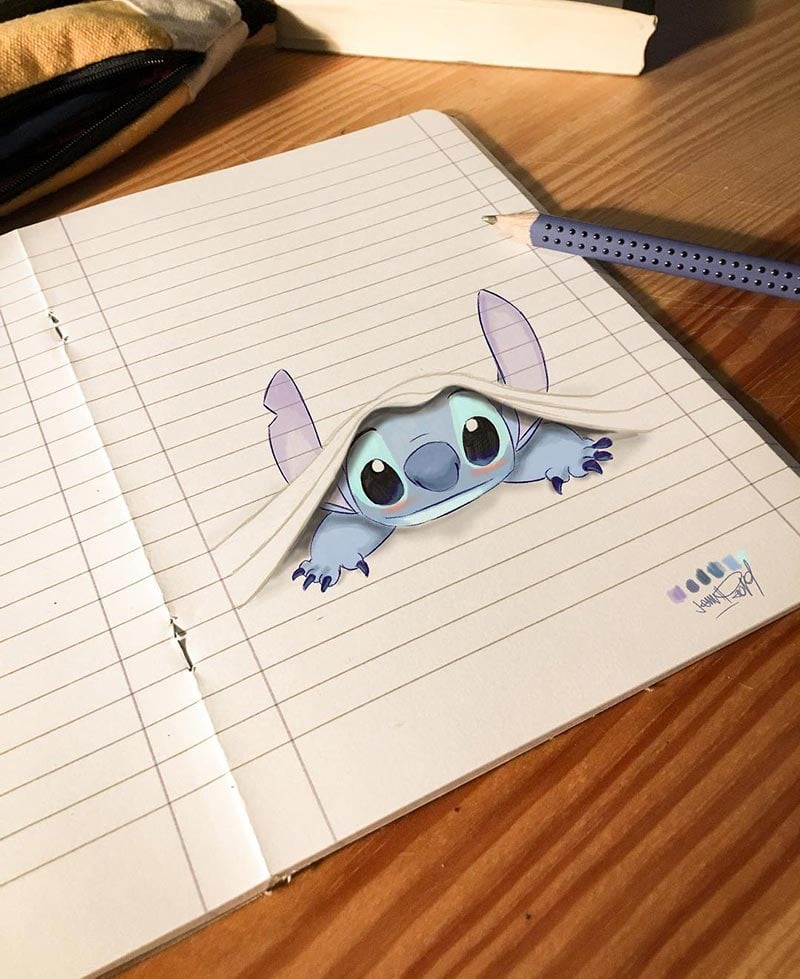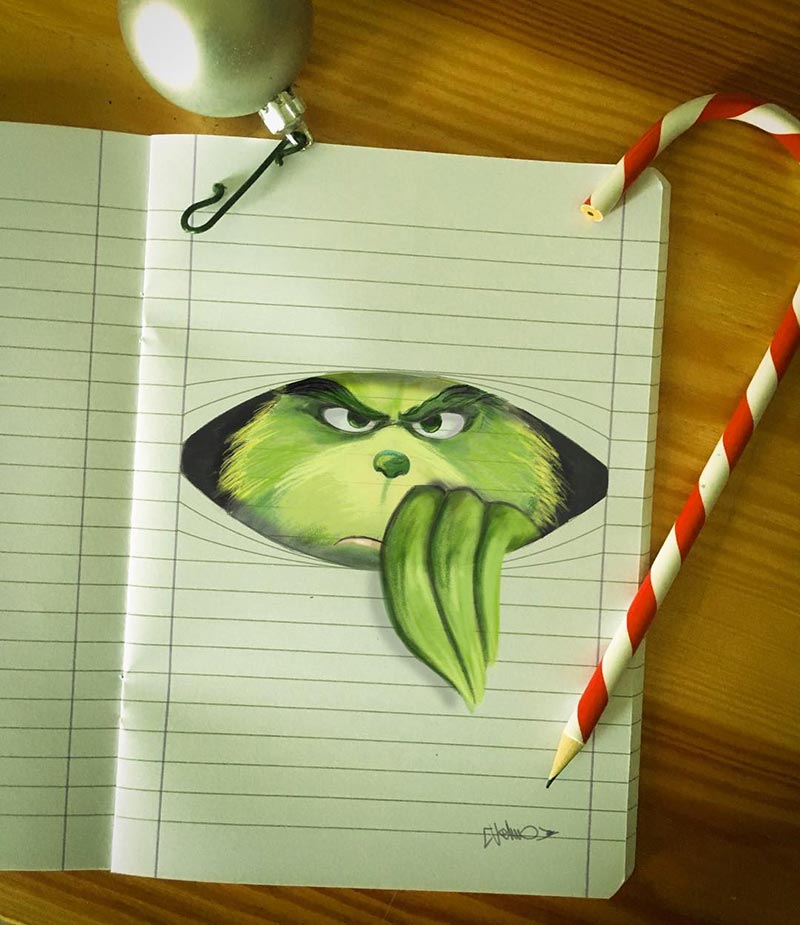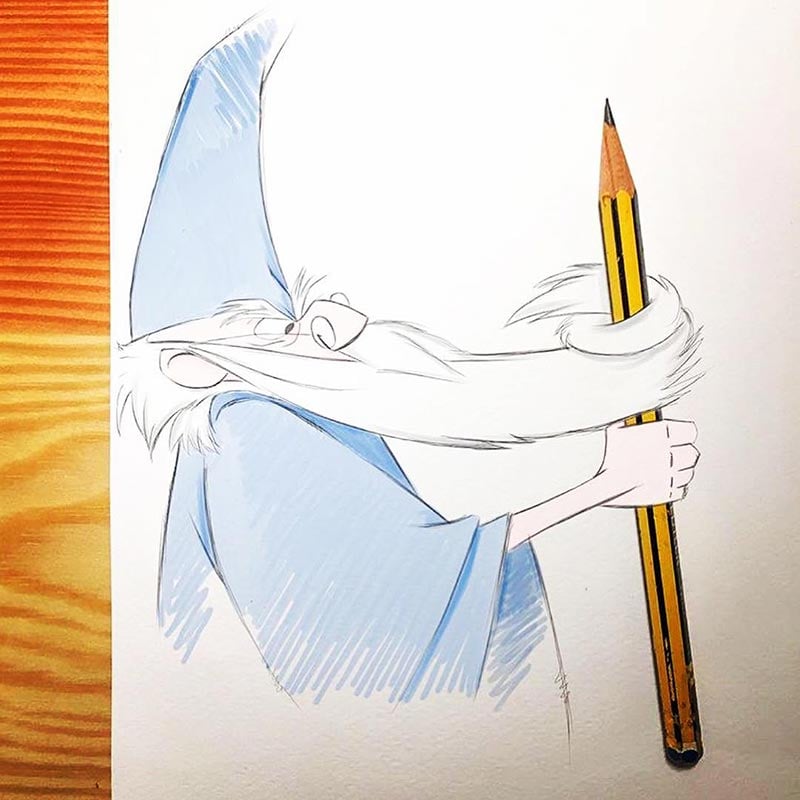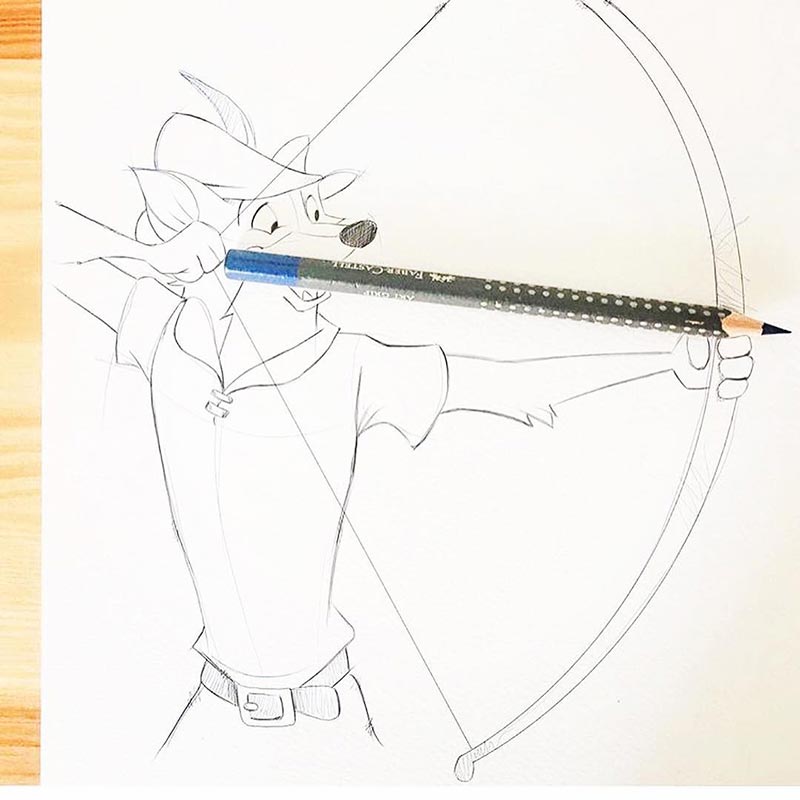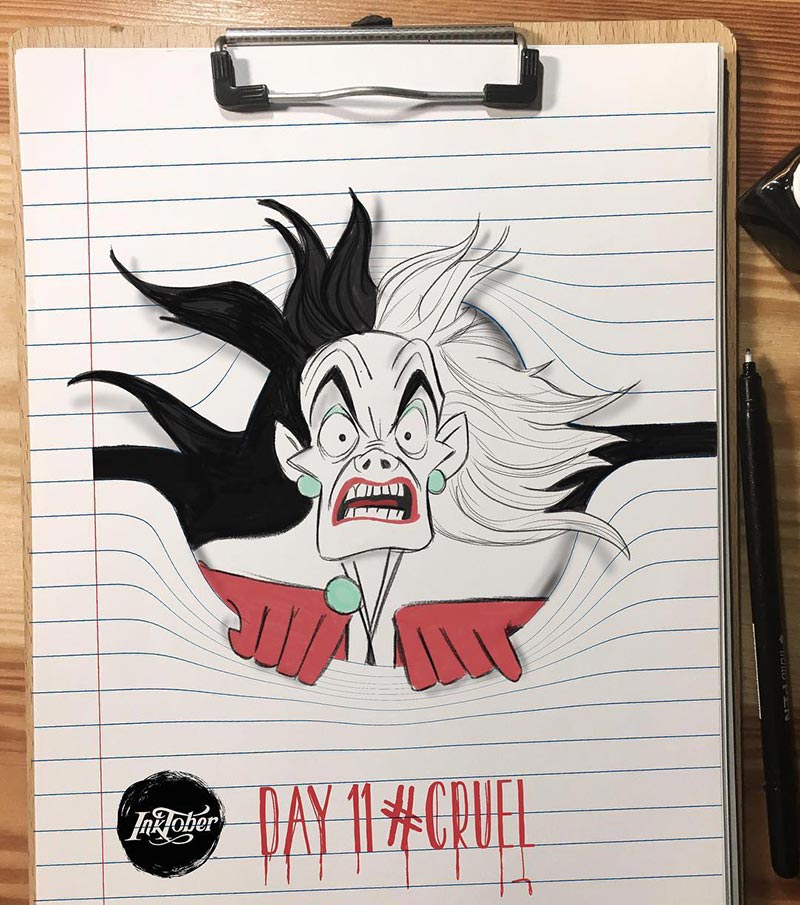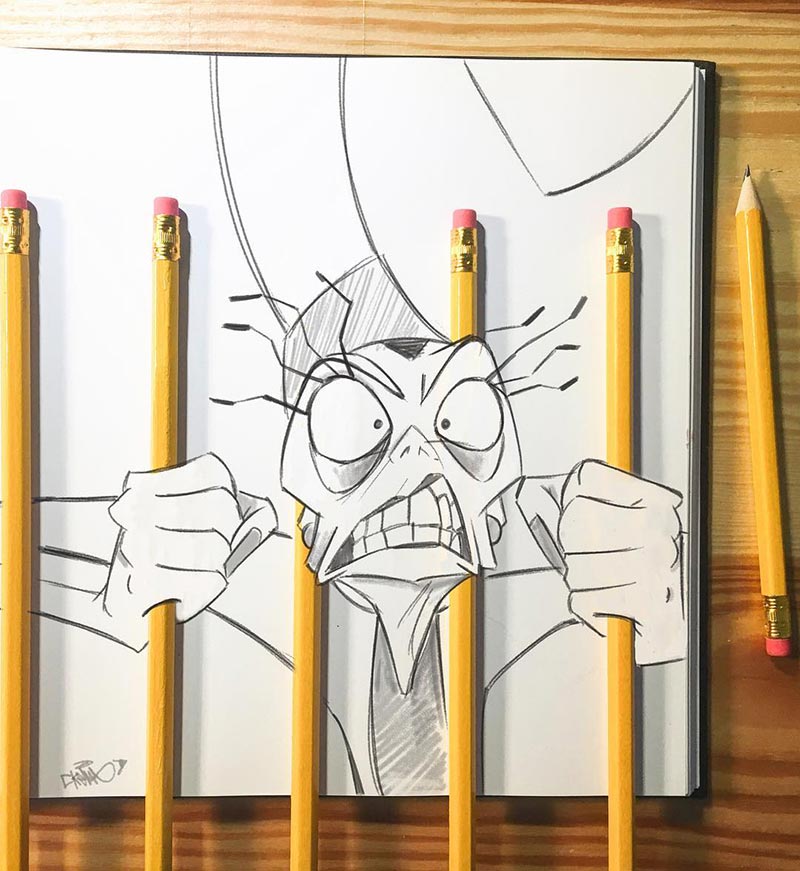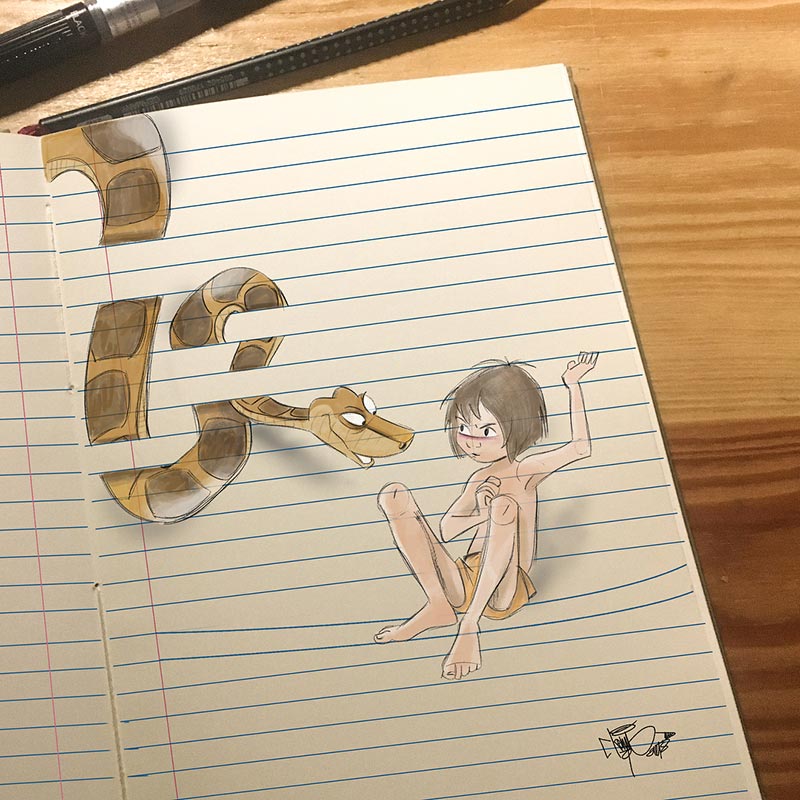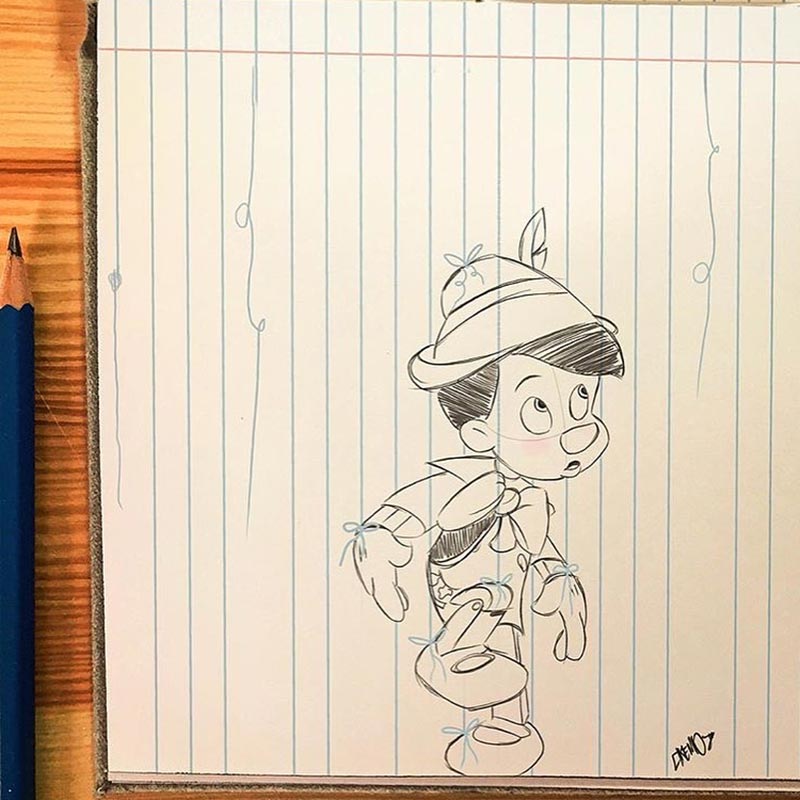 More Creative Illustrations: