Who doesn't love nail polishes? Probably the ones who don't want to enjoy their life by literally putting (almost) all the colors on their nails while they can. And honestly, applying nail polish can be so soothing at times, like that feeling is out of the world – you just gotta admit that! We are sure that you guys must have seen interesting DIY tutorials and other videos on YouTube, Facebook, Instagram & Snapchat where an artist is creating prettiest nail art on their nails and you go all like "Oh my God, I have to try that!" We'd love to say that been there, experienced that!
So, our today's blog is for everyone who is into nail polishes, who owns a brand that sells cosmetics and for those as well who are associated directly with the make-up industry and obviously for everyone who is a graphic designer and has to get done & over with their latest design task of designing nail polish bottles and their mock-ups.
We know that we talk about this in almost every blog of ours but since, that is too important to ignore, we would love to re-share our trips and tricks to have your designs and ideas approved instantly so, let's get started!
Creating mock-up designs must be made mandatory for every graphic designer and developer and without a proper mock-up presentation, no concepts and thoughts should be presented or submitted for reviews and to receive feedback. Allow us to tell you why!
Recommended: 30+ Premium Quality Product Mockups
Whenever you put in your efforts in demonstrating your designs & concepts, everyone in your team as well as from the brand team will recognize your hard work and they will pay more attention to what you have to put on the table.
Another best thing about creating a detailed mock-up presentation is that you have multiple options to share with your team lead / clients so that even if they have feedback that requires you to revise the entire idea, you would still have some more options to present. This doesn't only save your time from going back to your work station and think of more ideas but it also leaves an impression that you are someone who takes their work seriously and is also capable of more than one ideas, design approaches, concepts etc.
Recommended: 80+ Best Packaging Mockups
And of course, anyone who would be invited to be present during the review meeting will be able to see how the products etc. will look like after being published, printed or manufactured which means that a mock-up presentation is like a situation that allows you to make up your mind regarding a certain action. Once final approvals and go-aheads are formally provided, third party printers, manufacturers and every concerned person is given a green signal so that they can physically work on designs.
That being said, now we would like to share some design tips to create nail polish bottles. All our tips are super easy to follow and we are sure that by using our free to download and use nail polish bottle mock-up PSD file will help you in creating the designs that you want to create. Let's dive right into the tips now!
First and foremost, your nail polish bottle must have a prominent (preferably embossed) logo as it looks stylish and doesn't really 'block' the view of the nail polish.
For copy, you must mention the quantity of your product as well as the ingredients that we used to manufacture the nail polish. It would also be a great idea to mention if any of the contents can result in allergies or reactions so that everyone can know what's in there before they apply the product on their nails.
Don't forget to mention the duration in which the product can be used for example the period-after-opening symbol can be of great help for all the users.
There are multiple types of nail polishes available in the market like the breathable ones, growth enhancing, long lasting, quick drying etc. so, it is better to mention the Unique Selling Point (USP) on the packaging as it will compel your customers to give your product a try.
Usability is one of those factors that get ignored (not intentionally – at times) but well, there is always a room for improvement so whenever you design a nail polish bottle, make sure that the bottle itself, cap and the brush is easy to hold, open and use otherwise it will be a little too difficult to apply the product and your customers will eventually start preferring other brands over your brand.
That's all for today, guys! We hope that you will find this blog interesting and helpful so, don't forget to share it with your colleagues as well and don't forget to share your feedback with us in the comments section down below!
– – – – – – – – – – – – – – – – – – – – – – – – – – – –
More Awesome Free Mockups:
– – – – – – – – – – – – – – – – – – – – – – – – – – – –
Free Nail Polish Bottle Mockup PSD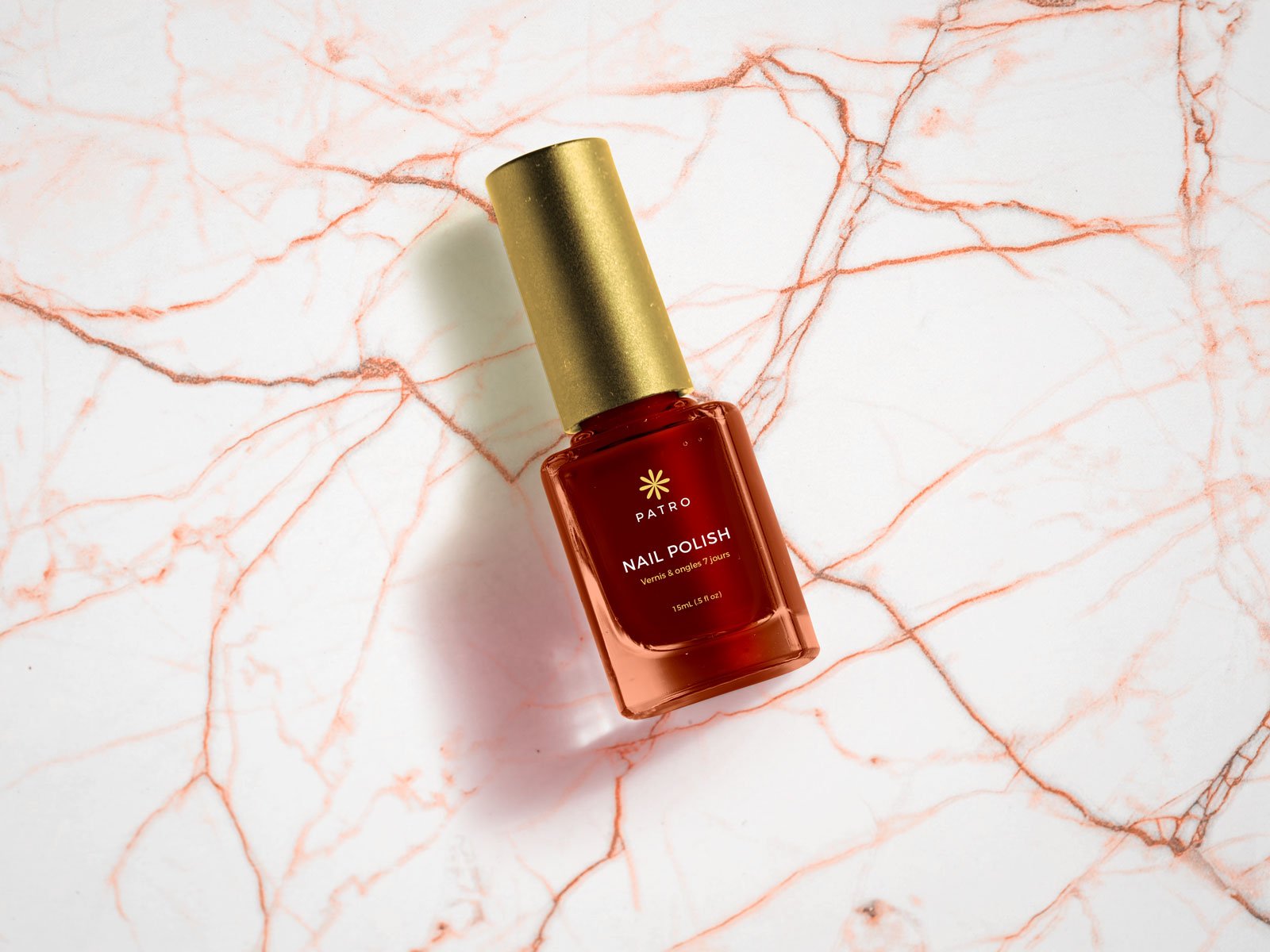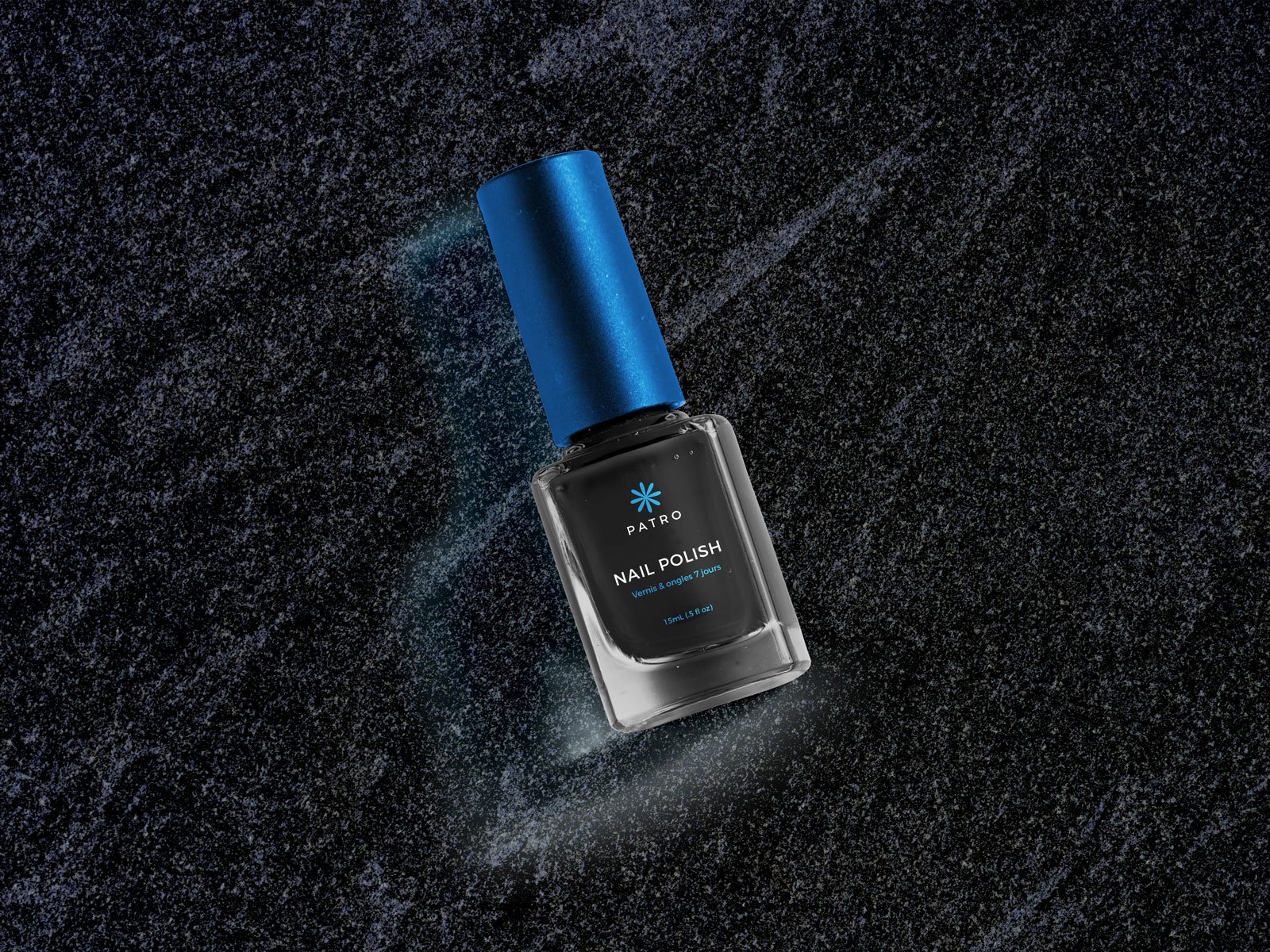 Available Format: Layered PSD with smart object insertion
License: Free for personal presentational use only
Zip File Includes: Nail Polish Bottle Mockup PSD
Note:
1. PSD Nail Polish Mockup is allowed for sharing online (A Must Linkback to this page)
2. Say thanks if you like or share/tweet with your friends. That means a lot to me.
3. And don't forget to subscribe to receive for more high quality premium freebies & awesome articles only.
Download Nail Polish Bottle Mockup
More Latest Free Bottle Mockups: