Hi there guys! First things first; we would to thank all of you for your positive feedback on our previous blogs. And secondly; we want you all to know that we have been working on your requests so those of you who were waiting for the skin care packaging tips and mock-ups, this one's for you! Keeping in mind the number of suggestions and requests that we received from you guys, we have to admit that we also love taking care of our skin & hair because well that not only makes us look good but it feels good as well.
We are sure that you would know most of the make-up brands that are in business these days – trying their best to make you guys check out their collections and lines and get them for yourselves so that you can look even more presentable and attractive than you already are. Unless the products are chemical free and it is made sure that they do not contain anything harsh to leave a bad influence on your skin etc., you cannot really trust a cosmetic brand and honestly it is okay to feel that way.
Normally, a lot of businesses do not really inform their existing and potential customers about the contents / materials that they are using to create the formula of their lotions, creams, shampoos etc. That is wrong on their part and when a brand is out there selling products that smell nice and their prices are quite reasonable too then no one really cares to ask questions. We think a lot of people here would know how some big giants get called out on a regular basis because their products are harmful for the skin and yet they are just there – for people to buy.
Some say such news are false news and we shouldn't be bothered but the saddest thing is that if a brand is called out by a researcher or a customer, usually those products are dumped to under developed countries which don't have a lot of exposure and when a product is being sold to you in cheap rates then you would want to buy it, right? We know that not all the cosmetic brand are like that but those who are, they need to up their game to make sure their customers can trust them till the rest of time.
Recommended: 30+ Premium Quality Product Mockups
So if you are also associated with a make-up brand in one or the other, you must know that it is a huge responsibility and it is your brand's duty to be honest with the audience as well. It isn't difficult because all is needed is this: No matter what you are selling in the market, you must have complete knowledge about the product itself as well as the ingredients and contents that are used to create that particular product.
In addition to that, you must mention the safety precautions to take if there is anything in your product that can cause a reaction. Also, feel free to educate your audience on digital media and all the relevant channels about the brand, products as well as the usage. And it will be a really great idea if you could also have the social listening done for your brand so that you can get to know what people are talking about your products as it really helps in resolving issues and controversies if there are any.
Recommended: 80+ Best Packaging Mockups
Now, that we have talked about how you guys can work and survive as a responsible brand especially if you are in the cosmetics industry, we would like to shed some light on how to design attractive packaging for your antioxidant facial oil bottle. Those who don't know what an antioxidant facial oil is, know that this oil is capable of keeping your skin fight early aging signs and it also keeps your skin fresh & young like it deserves to be. Moreover, an antioxidant facial oil also fights external factors that can ruin your skin and its cell membranes.
To help you guys design a design that can grab your attention in seconds, we have created this free yet highly editable antioxidant facial oil bottle mockup PSD file. All the layers can be easily worked on and we are sure that you will love working on our designed mock-up. From the color of your dropper cap to the design elements on the label, you can edit everything that you want to edit.
That's all for today, guys! So, get your hands on our free antioxidant facial oil bottle mockup PSD file right now and start creating your own pretty designs for your own brand or for your clients. Don't forget to share your feedback under this blog and also don't forget to share our blog with your friends and favorite colleagues too!
– – – – – – – – – – – – – – – – – – – – – – – – – – – –
More Awesome Free Mockups:
– – – – – – – – – – – – – – – – – – – – – – – – – – – –
Free Antioxidant Facial Oil Bottle Mockup PSD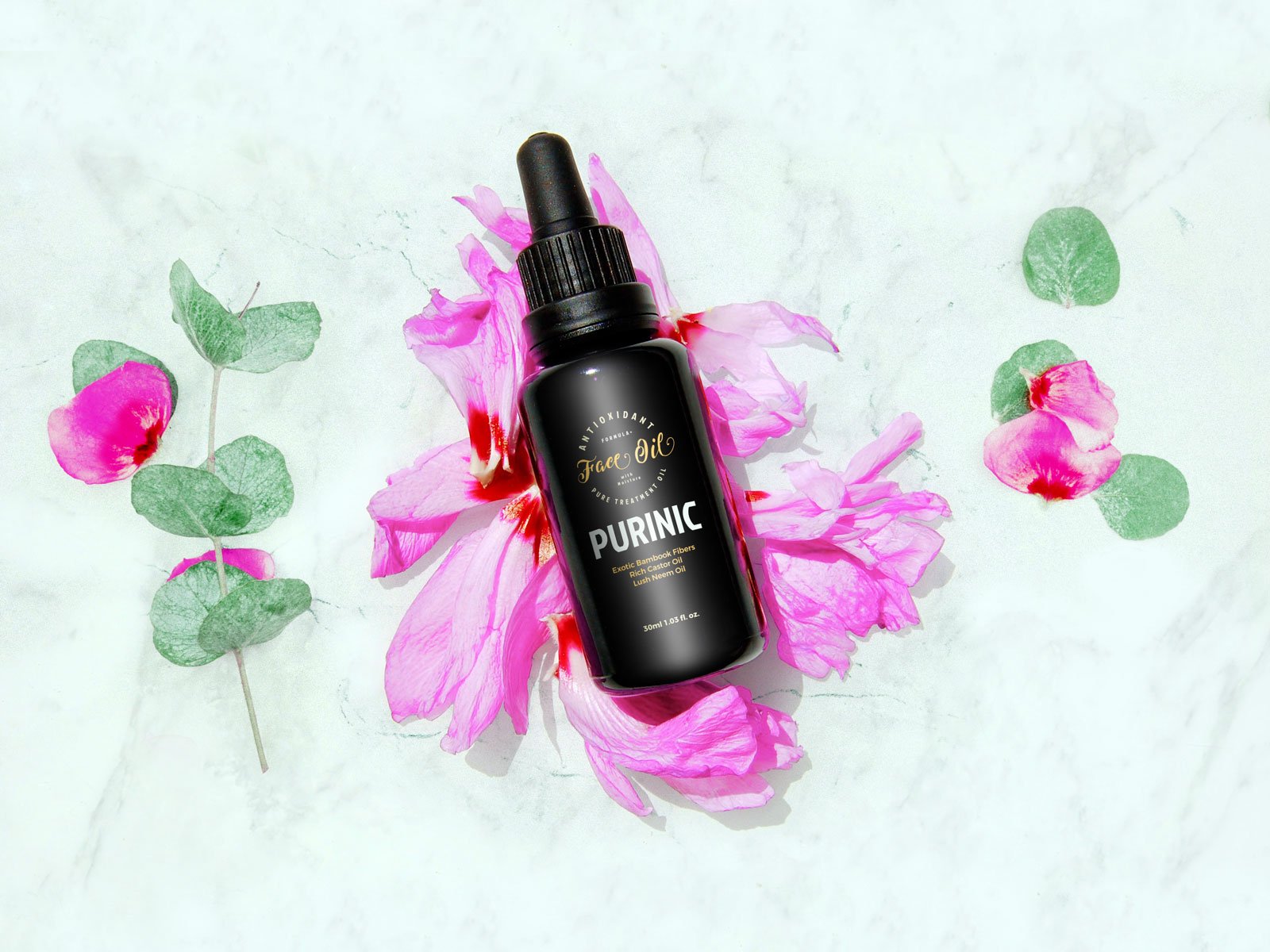 Available Format: Layered PSD with smart object insertion
License: Free for personal presentational use only
Zip File Includes: Facial Oil Bottle Mockup PSD
Note:
1. Facial Oil Mockup is allowed for sharing online (A Must Linkback to this page)
2. Say thanks if you like or share/tweet with your friends. That means a lot to me.
3. And don't forget to subscribe to receive for more high quality premium freebies & awesome articles only.
Download Facial Oil Bottle Mockup
More Latest Free Bottle Mockups: