Hey there lovely readers & design enthusiasts! We are back with yet another amazing blog of ours and we can bet that you all are going to love it because it discusses face washes pump spray and scrub jars and since we know that you love taking care of your skin as much as we do, we had to cover this topic.
There are many important things to keep in mind and to follow whenever you purchase something that is applied onto your skin or is consumed by you for example; not every medicine or skin lotion will bring you the same results like they would on one of your friends or family members. But there are still so many people around the world who try the same hacks and medications and even skin care products because of the fact that they worked on their favorite celebrity's face / hair without giving things a thought.
That also happens because of lack of knowledge and exposure and then there are professionals and social media bloggers as well who really don't educate their customers and audience – mostly because they don't want to go out of business and well, who has got the time for telling people that certain things can be bad for their skin, hair or internal system of a human body.
Being a responsible advertiser and marketer, it is one of your duties not only educate your existing and potential audience but you also have to clearly mention the ingredients and warnings (if there are any) on the packaging. Of course, there are multiple ways of creating a brand design but we will share the ideas which are the best of the best so that you can nail your mock-up and review presentations easily.
Recommended: 30+ Premium Quality Product Mockups
We are sure that you must have read the name of our today's blog, we will jump right to the design tips and tricks. The first and foremost thing to be kept in mind regarding any cosmetic related product is the in depth understanding of colors because if you would know which colors to incorporate into your design, you will never go wrong. For example;
White color represents new beginnings, safety and simplicity. This color is used for cosmetic packaging because it depicts cleanliness, purity as well as efficiency. Besides, on white color you can literally use any other color for the copy to make it stand out.
Blue color is not only liked by men but it is a popular color among women too and since it is welcomed by both the genders, blue color is incorporated by make-up brands to depict harmony.
Green color is considered to be one of the coolest colors when it comes to packaging and normally, it depicts safety, harmony, calmness and these amazing and soothing meanings make it almost impossible to not use this color to brand a product.
The color black is always used to show control and authoritativeness but you can never go wrong if you choose this color for your branding design as it will make your product stand apart from the crowd for good!
Red color is also used to draw attention towards your brand as it excites the emotions of a buyer and forces them to consider your product and if the product turns out to be good, you will know that you have scored a loyal customer.
Orange color is all fun and more fun. It is a color that gives the vibes of adventure and calmness. Oh, and did we tell you that orange is one of our most favorite colors? That's because of how this color makes you feel optimistic and brings out joy.
Yellow – another favorite colors of ours because of the positive energy this color has. It is also used for brand designs as it depicts originality. If yellow color was a person, there name would be something along the lines of fun loving – full of positivity – etc.
Another important thing to follow and incorporate into your designs is that if your product is an organic or a natural one then you must always show colors that represent nature and 'organicness' for example; white, green, yellow and blue like you will also notice that in our free natural face wash pump spray & scrub jar, we have worked on the same direction to keep it natural and appealing so that your potential customers would want to give your brand a try.
Recommended: 80+ Best Packaging Mockups
We know that we don't have to say it (really) but we would still love to mention that once you guys have worked on your design ideas, you must compile an elaborated mockup presentation which you can share with your team lead or client during a review meeting.
That is all for today! We will see you guys next time but while we are gone, know that we are working on one of your requests.
– – – – – – – – – – – – – – – – – – – – – – – – – – – –
More Awesome Free Mockups:
– – – – – – – – – – – – – – – – – – – – – – – – – – – –
Free Natural Face Wash Pump Spray & Scrub Jar Mockup PSD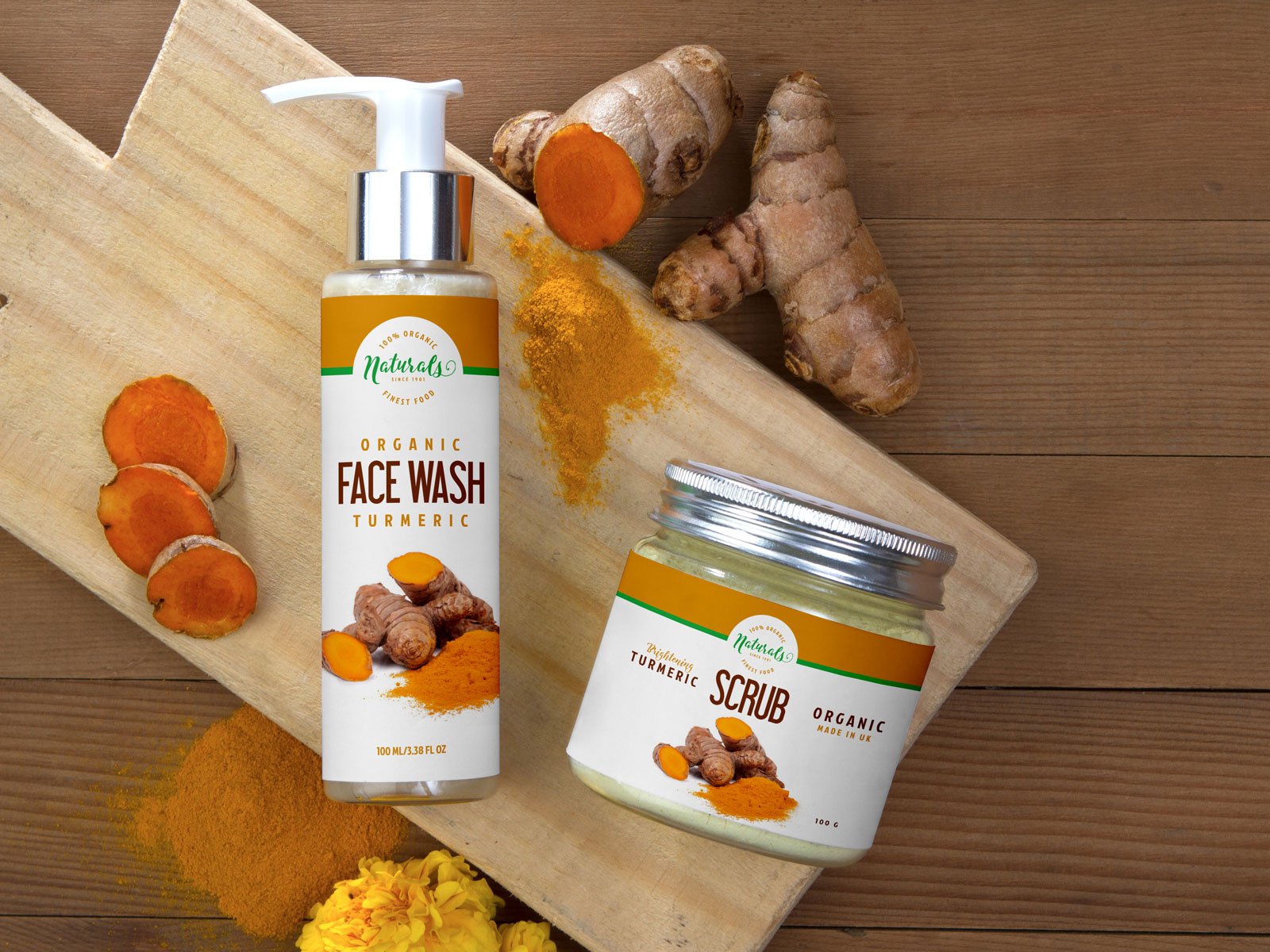 Available Format: Layered PSD with smart object insertion
License: Free for personal presentational use only
Zip File Includes: Face Wash Spray & Scrub Jar Mockup
Note:
1. PSD Mockup is allowed for sharing online (A Must Linkback to this page)
2. Say thanks if you like or share/tweet with your friends. That means a lot to me.
3. And don't forget to subscribe to receive for more high quality premium freebies & awesome articles only.
Download Face Wash & Scrub Jar Mockup
More Latest Free Bottle Mockups: