Hey there party lovers! We can bet that you guys were waiting for us to share a truly amazing and an all Christmassy blog because let's get real – we all are counting days so that we can (finally) meet our family members and spend time with them. We also know that you must be working on some proper party and fun plans (and that is exactly how it should be).
Know that this time is the best time to plan a mini vacation out, enroll yourself for a charity program at your former educational institute or try out some amazing and of course, easy to follow cooking recipes to know how good you are at some things you never gave a chance to. Another amazing idea to spend your vacation is going to be revealed quite soon so, keep reading to know what we have stored for you in this blog!
As you all know that we always share easy to follow tips and tricks with you guys in order to help you in almost every sphere of your personal and professional life. We have also shared some amazing short trip plans with you in our previous blogs as well but today we have something that is not only different from our previous blogs but it is more exciting as well and you all are going to love it.
Most of you are going to go back to your family homes this year too, right? And there are more than 100 percent chances that you will also take multiple photos with your parents, cousins, friends and everyone else you would meet back home. Umm well, you will click amazing food shots and capture the pretty décor as well, yeah? So how about this time around, you earn during the holiday season as well? All you need to do is to own a nice camera + equipment and you must know how to operate it because what we are about to share is something you are really interested in doing.
Disclaimer: This blog and the idea can work for anyone who knows how to click pretty photos using their photography skills and props but if you are a pro photographer then it will be a win win situation for you.
Okay so guys, this is revelation time! How about this Christmas season, you not only greet your potential and existing customers with a cute card but also have them get in touch with you so that you can cover their Christmas parties too? Cool, no? Yes, it is because it will be fun to meet new people that too during the holiday season and most importantly, you will be spreading smiles and will also be helping them in preserving those memories.
Aren't you guys now wondering about the card design, template, its themes and what not? Stop overthinking and worrying about anything because we have got your back covered. So, while we were working on our latest blog topics and design ideas, we created this professional Christmas card template for photographers. There are more than one cool facts about our design template but these two must be shared; it is (absolutely) free to download and you will be able to download the Ai itself and we know you know what that means!
Now that you have a brilliant & productive idea to work on during your Christmas holidays, we would like to share some design tips with you so that you can create attractive Christmas cards to send to your clients etc.:
As you can see that we have used borders to divide the card into multiple sections – that's because we want the card reader to have more than one focal points. In this way, they will be able to see how good you are at taking photos and how you can make their holiday season more fun too.
For the copy and main title of the card, make sure your copy is crisp but full of meaning like how genuinely interested you are in making someone's Christmas an even better time to celebrate their relationships of love, friendship etc.
Then comes the actual idea of why you are sending out those interesting Christmas cards, tell your people that you will be available on this, this and this slot and you would love to cover different Christmas parties during that time. And you can also offer individual or couple shoot photography too – to you know, make things more interesting.
Although, we have kept the card design template plain but you are free to use your own favorite colors from your logo or pick a theme of something a little Christmassy with all the winter vibes.
That is all for today, guys! We hope that you will enjoy working on our free Christmas card Ai template for photographers and will also share the blog & Ai template with your friends and colleagues. And if you have any feedback, feel free to share it with us in the comments section down below!
Free Christmas & Happy New Year 2020 Template For Photographers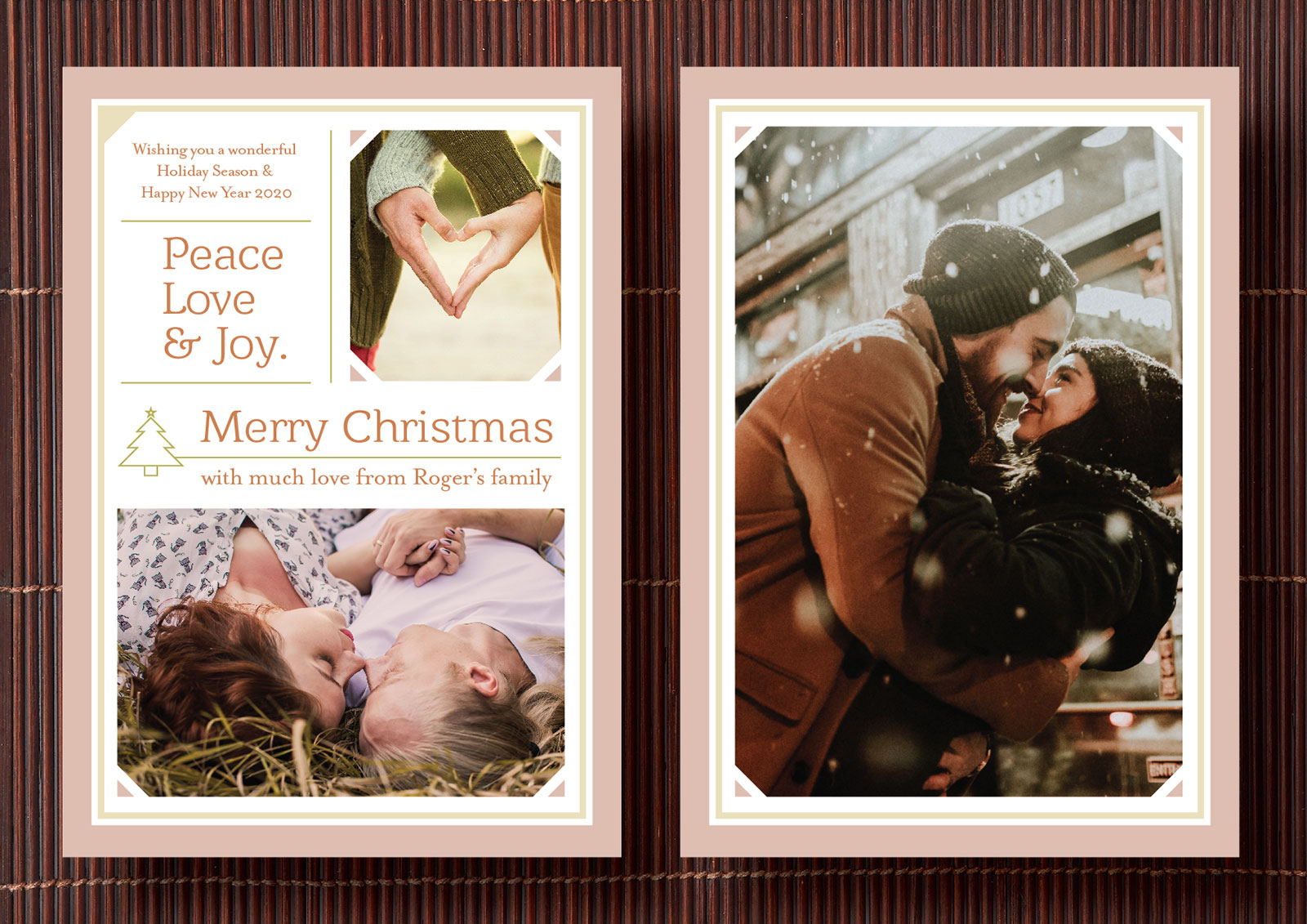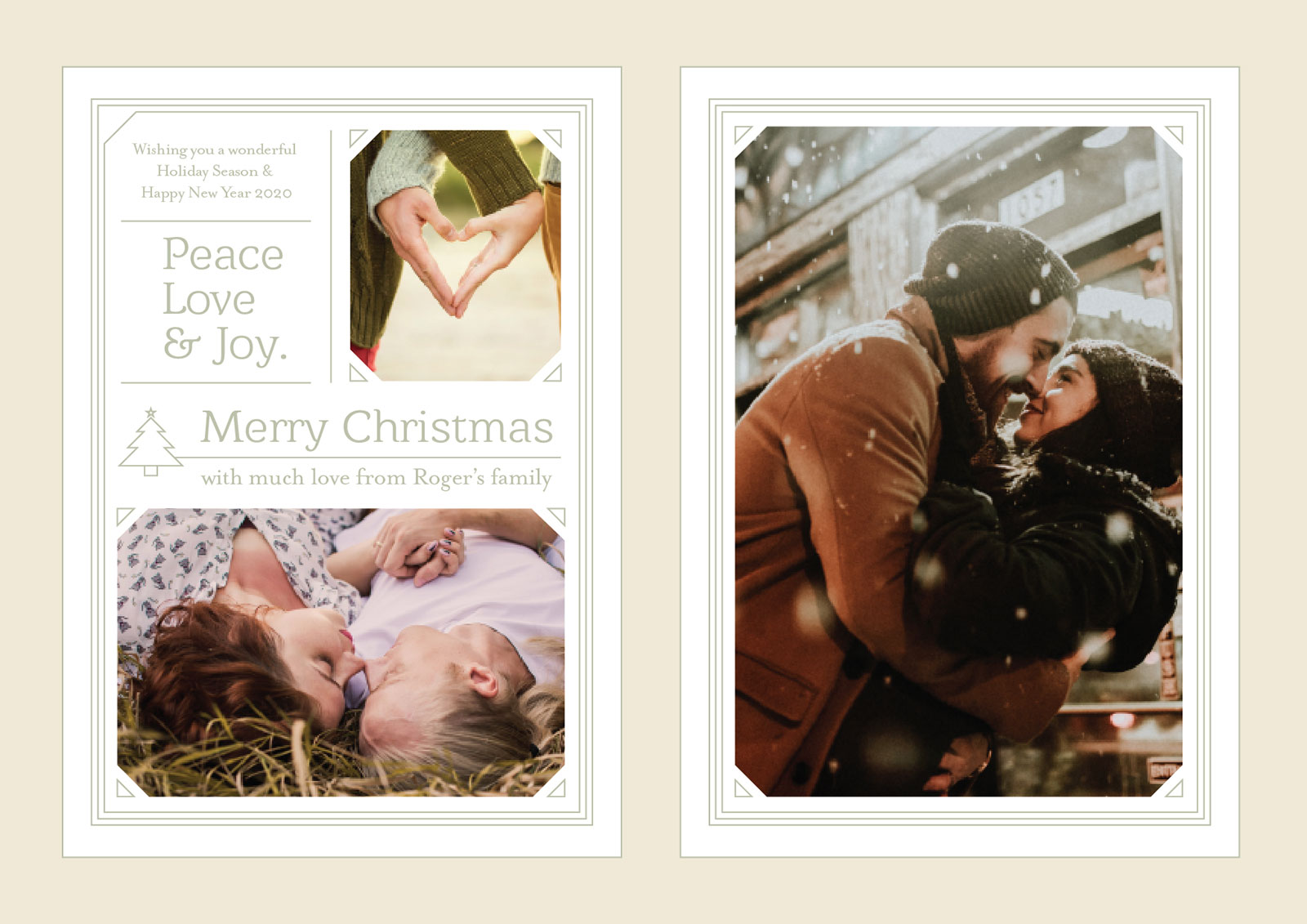 Available Format: Ai
License: Free for personal and commercial usage
RAR File Includes: Free Christmas & Happy New Year 2020 Design Template
Design Template Resolution: 5 x 7 inches (300dpi)
Fonts Used: Barkentina 1 Regular | Mrs Eaves OT Roman
Note:
1. Free Christmas 2020 Ai is allowed to share online (A Must Linkback to this post)
2. Say thanks if you like or share/tweet with your friends. That means a lot to us.
3. And don't forget to subscribe to receive for more high quality premium freebies & awesome articles only.
Download Christmas Template Ai
More Awesome Free Design Templates: