Hey there guys! We are back with yet another awesome blog of ours and we need you all to grab your coffee mugs and sit tight as we walk you through what we have to offer today. So, the winter season is in its full swing which means that most of us are going to double the number of coffee mugs we normally happen to consume during the rest of the year.
Can you guys tell us what is meant by 'the more the coffee, the better!"? Because for us graphic designers; more coffee means the need of owning more coffee mugs which implies that brands and shops need to stock some new and attractive coffee mugs for their existing and potential customers, right?
In order to help you guys with creating designs for the coffee mugs that are irresistible, we decided to work on a pretty unique coffee mug design. As you all know that all our mockup PSD files are free to download, we make sure that you also enjoy working on the files without having to face any difficulties. And now without any further delays, we would like to jump to the part where we share some amazing design tips as well as creative ideas so that you guys can create brilliant designs for coffee mugs this winter season and make your customers happy.
First things first; whenever you are assigned a design task, you need to sit down and go through the brief in order to understand the objectives and goals that have to be achieved. Know that you can take a good amount of time to fully go through what is expected of you so that you can deliver nothing but a perfect concept and design ideas.
Once you have thoroughly understood the design brief, you must have as many brainstorm sessions as required with your team members including the people from the Creative Team to discuss the possibilities and what can and might not work well for the brand. Then of course, you will have to create sketches for the designs and in the meanwhile, have the task of copy initiated so that when you are working on the screen(s), your work does not get delayed.
We are sure that you all know that we mention creating mockup presentations in almost all our blogs and we do that because we know that importance of doing so. For example; the best thing about a mock-up design is that you can literally see how your printed or manufactured (marketing) material will look like in real life and another advantage is that you do not have to create an actual product for that – which not only saves money but also time and efforts are saved and can be invested into something productive.
Now, let's talk about all the themes that you can work on to create interesting coffee mug designs for this season! As you all know that holiday season is about to start which means that it is going to Christmas soon so, why don't you put on that Santa hat and create designs along the lines of snowmen, reindeers, Christmas trees, golden bells and wreathes? If we were you then we would definitely create something with lots of presents and Santa Claus too to get in the mood.
Another theme could be the holiday season itself during which you and your customers won't have to go to work so here's what you can do: you can come up with some sarcastic work related puns and statements written on the coffee mugs and we can bet that, that is going to be so much fun. Or you can literally go to the internet and read about the amazing movies and TV seasons that are going to be launched this year or in 2020 to create even more relatable coffee mug designs.
Oh, and the New Year coffee mug designs will be a great idea too with all the cute and warm wishes for friends, family and co-workers, we can bet that you are going to love working on such thoughtful and creative gift ideas. You can also create cast based designs as well to bring more life to the coffee mugs.
And of course, when you are done creating your designs, put them all together in a nice mock-up presentation before you appear in the review meeting in front of the decision makers / brand managers. Make sure that you also have all the rationales explained against each concept and design idea so that it is easier for your audience to get the gist of it.
We will conclude our today's blog on the note of creativity and we hope that you will enjoy working on our free coffee mug mockup PSD. Don't forget to share your feedback with us as well in the comments section down below!
Free Vintage Mug Mockup PSD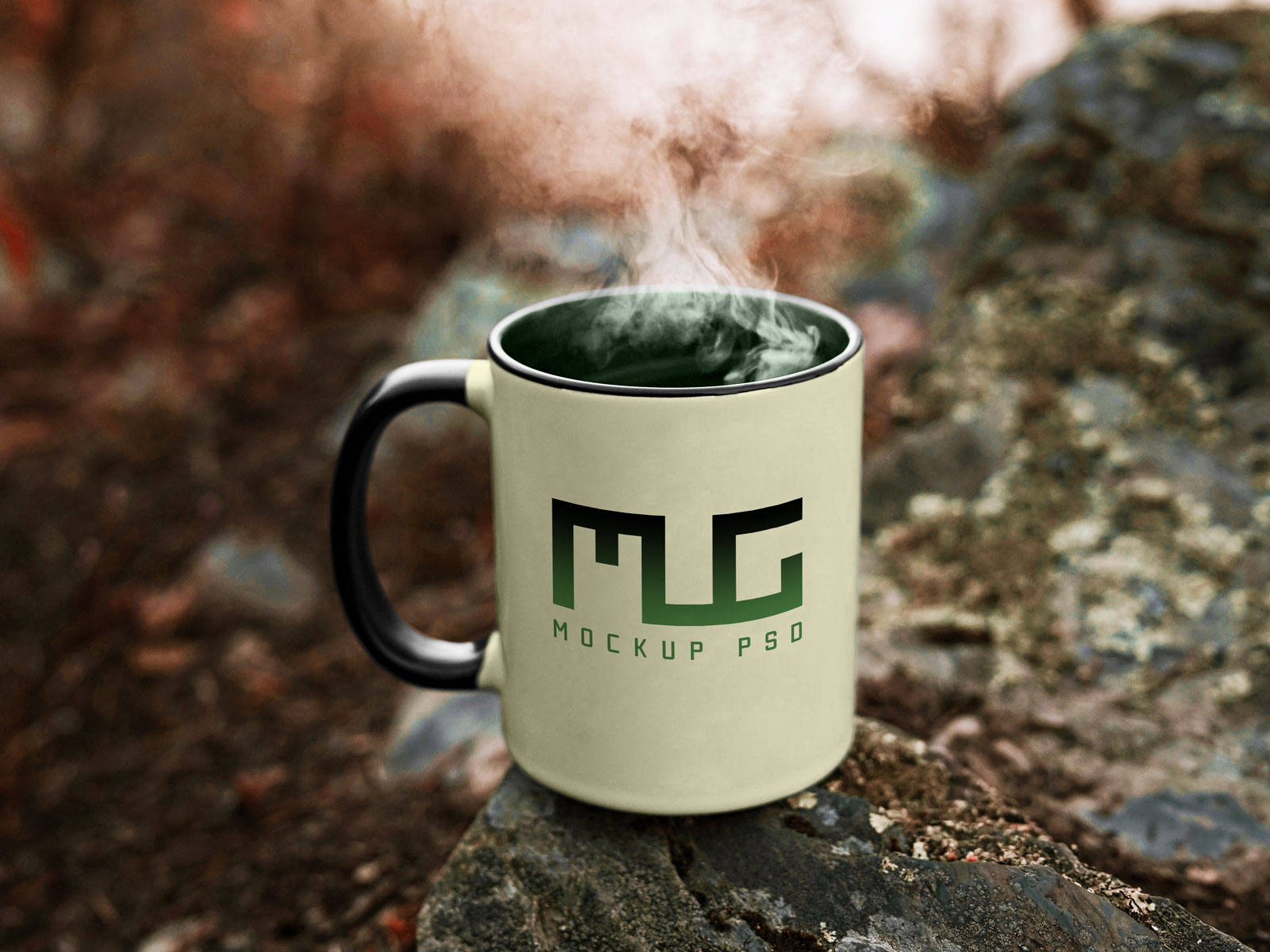 Available Format: Photoshop PSD
License: Free for personal and commercial usage
File Format: WinRAR
Mockup Resolution: 3600 x 2700 px
Note:
1. Free Mug Mockup is allowed to share online (A Must Linkback to this page)
2. Say thanks if you like or share/tweet with your friends. That means a lot to me.
3. And don't forget to follow or subscribe to receive more high quality premium freebies & awesome articles only.
Download Mug Mockup
More High Quality Free Mug Mockup PSD Files