Hi there lovely fans! Since it is almost the holiday season, we know that most of you must be super busy with wrapping the presents and writing postcards and letters for the ones you will meet as well as for the ones who live in other cities so you just want them to surprise with small tokens of love.
To be there for you and for your loved ones, we decided to sit down for a while so that we could think of some interesting and of course, new ideas to share with you guys and here we are with a brilliant blog and a free and highly editable mock-up PSD file to make the holiday season more fun and enjoyable.
As you must have read our previous blogs that contain some really cool gift ideas for Christmas and the New Year, we would like to talk on how to make sure that your presents are the best things your friends, family members and close relatives could ever ask for. But first, let's talk about the budget. Have you worked on it? No, it is okay because we are here to help you with just that and more.
So, this will be more like a last minute shopping thing for many of you and we really do not want anyone of you to feel overwhelmed because that might mess up a lot of things like the budget for example. In order to make sure that you spend within your budget, it is important to list down the names of all the people you want to make happy before 2019 ends. It could be a long lost friend or your annoying sibling or that one colleague of yours who has always been there for you and made your work life bearable as well or your aunt who bakes your favorite pie on Christmas – because trust us when we say this; making a list will ease the entire process for you.
Once you have made the list, you must take into consideration the likes of your loved ones because you wouldn't want to spend a huge amount of money on items that are not going to be useful for those people, right? Now, pick two of your most favorite stores (physical shops or online stores) and do your research. Do not forget to check out their special deals because that section has the most amazing stuff. You would want to check out the reviews and ratings section though as that will help you in making an informed decision.
We have been on those websites for too long to know that they are offering same day delivery too and well, thank the Lord for that otherwise it would have been a total disaster to get done with last minute shopping sprees especially with the rush on the roads and in the markets etc. and we would like to suggest you all to avail the amazing offers, deals and same day delivery service while you can.
Okay so, we are almost done with working on what to get and for which member of the family and friend. Now what we are about to share here is not only a really fun thing to do but it will definitely amplify the effort that you are trying to put in to bring that big smile on the faces of your favorite people. Yes, you know it right. It's the postcards that must accompany that beautifully wrapped presents and your love and affection. There could be hundreds of postcard designs to pick from a stationery or book store but the ones that are created by keeping in mind the persons are the ones that are kept safe for years – no kidding!
Also, it is always a great idea to shower your love in a more personalized way so that your friends and family members can feel a little too special that they are associated and related to you and that was our surprise for you guys because we want you all to grab your mug of hot chocolate or coffee, sit down with a sketch book and think of all the things that you can think of and start sketching your very own postcards for yourself, for your friends as well as for your clients.
To make sure that you have a 'clean slate' to work on without any difficulties, we have kept the items plain and simple. All you need to do is to get your hands on our free envelope with postcard mock-up PSD file (like right now) and start designing them so that they can be sent to the ones they are being designed for.
We hope that you will love working on the PSD and will also create stunning envelopes & postcards so, do us a favor too and don't forget to share your feedback with us in the comments section down below!
Free Save the Date Postcard Design Template & Envelope Mockup PSD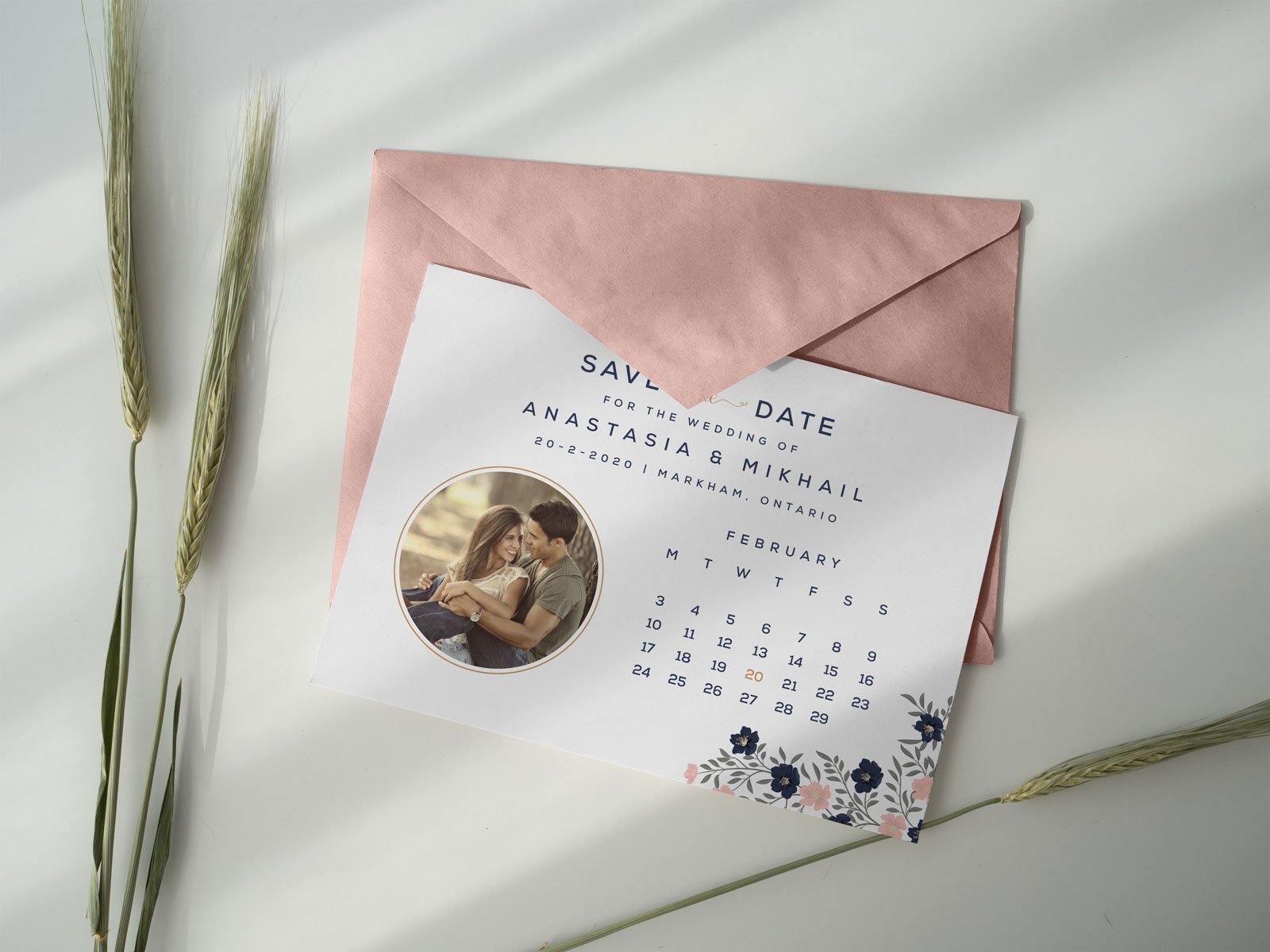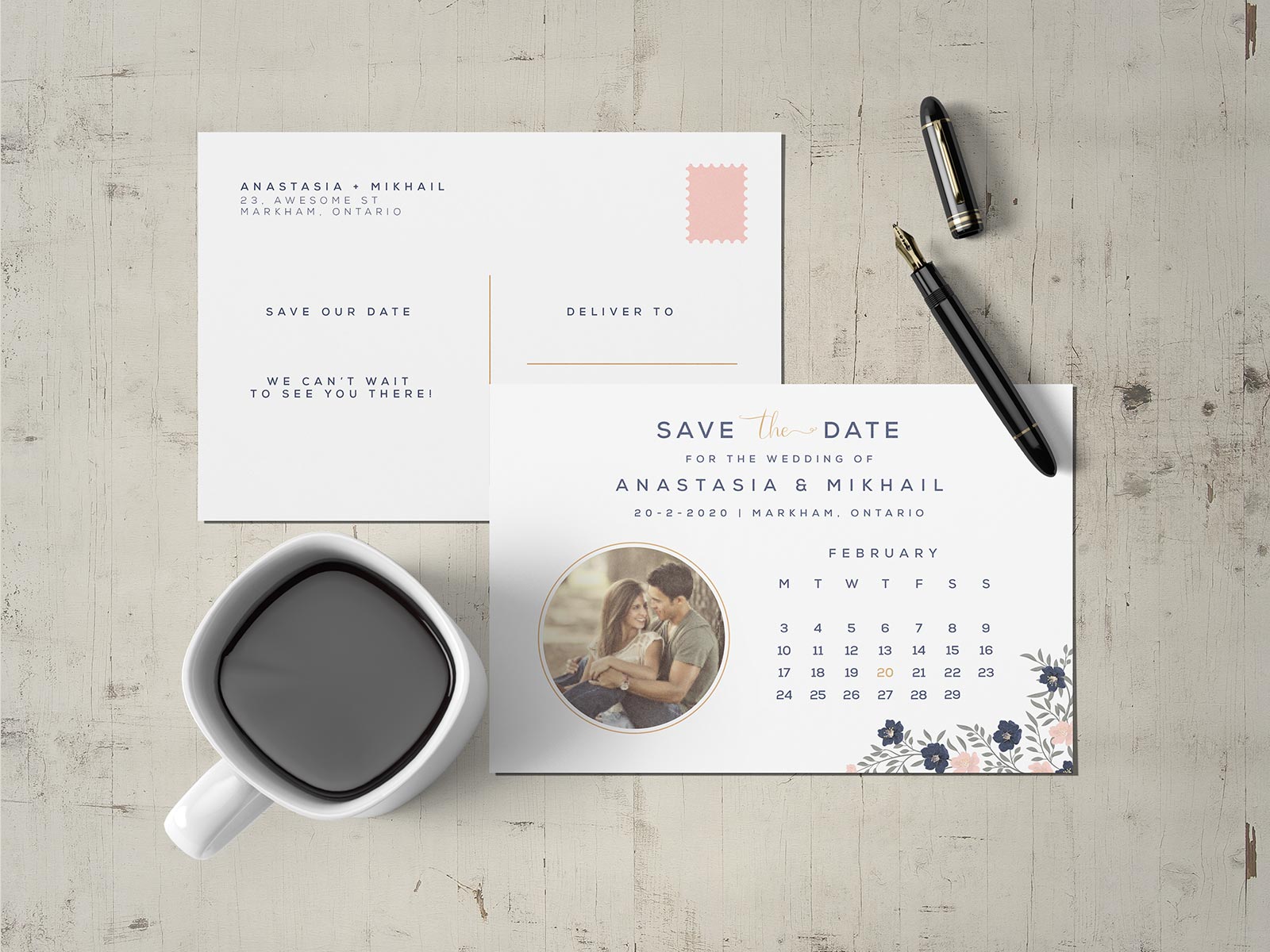 Available Format: Layered PSD with smart object insertion
License: Free for personal and commercial usage
RAR File Includes: Free Save the Date Postcard design and mockup psd
Design Template Resolution: 7 x 5 inches  (300dpi)
Fonts Used: Nexa
Note:
1. Free PSD & Ai are allowed to share online (A Must Linkback to this post)
2. Say thanks if you like or share/tweet with your friends. That means a lot to us.
3. And don't forget to subscribe to receive for more high quality premium freebies & awesome articles only.
Download Save The Date Design Template
Download Post Card Mockup
More Awesome Free Design Templates: