Since we all know that Apple is all about remarkable inventions and ideas to stun the world with, they also know how to blow the minds away with their gadgets and their exciting features. And since we have a huge audience that loves Apple as much as we do, we are here with a brand new blog that will talk about Apple Watch Series 5 and 20 most beautiful bands that you would love to buy this year so, let's get started!
The page on Apple's official website for the Apple Watch Series 5 greets you with a "You've never seen a watch like this." and trust us when we say this, we did not know that a watch could offer so much along with telling us the time. So, this part of the blog is for the ones who are desperately waiting for us to share all the super cool features and specifications of the Apple Watch Series 5.
First things first; Apple Watch Series 5 never sleeps – due to its always on Retina display, you will always be able to see the time as well as the watch face. Honestly, we like this! Now, let's come to the part where this watch of yours will help you in keeping an eye on your heart. With its ECG application, you will be able to receive a quick read on your heart rate and you can also check your heart rhythm too.
Okay so, there are many things that are happening around us and sadly we do not know that they are happening or there are people who are suffering from a thing or two but they are either too shy to share or they just don't want to be umm… "rude" to you. What we are about to share is something that got picked up by Apple (for one reason or the other) but we are so glad that it made through the Apple Watch Series 5.
Most people would not know about sensory overload or the anxiety that is caused due to this. In simpler words, sensory overload is over stimulation of an environment's factors that cause an individual to experience a little more (through their body senses like hearing, smelling etc.) but if you have an Apple Watch Series 5 then you are good in fact, very good because the noise cancelling app does the trick for you as it tells if things are getting "too loud" for your ears.
And since we are on the topic of how Apple Watch Series 5 is so great that it helps you track yourself physically, it also keeps a record of the menstrual cycles too with just a single tap on the 'screen'. Oh, and all the fitness freaks out there, we can bet that this watch is just the perfect gadget for you to as it has workout metrics installed, it can also resist water (up to 50 meters) and you can view all your physical activities easily.
In addition to all things fitness related and techy, we love the fact that with your Apple Watch Series 5 you can have access to 60 million songs – uh yes, that is a great great number but well, it is for the good!
Also, Apple does offer multiple bands and materials for you to choose from so that you can customize the watch for yourself but you guys, we have more options to share with you and we can bet that you are going to love them – like a lot. In our collection of 20 most beautiful Apple Watch Series 5 bands, we have carefully picked the bands that are made of silicone, leather, stainless steel and so many more.
Some of the best things about our bands are that they won't fade and will remain new for a very long period of time, they comes in various colors and patterns to choose from and if you are a shopper who gets confused easily then you might want to take things slow – as in take some time out of your personal life / work schedule, go through the entire collection for as many times you would feel like doing that and then pick the bands that you really like.
Another thing to keep in mind is that you are free to read the reviews so that you can make an informed decision regarding your watch bands. So, what are you waiting Apple lovers? Get straight to our beautiful Apple Watch Series 5 bands and upgrade your band game this year. You can also get a band or two for your loved ones too (if you still haven't gotten their Christmas presents, you know?!).
And don't forget to let us know which bands did you like the most in the comments section down below and while you are at it, do share the blog with your friends and family members too!
1. 38/40mm JUUK Rainbow Ligero Premium Watch Band Made for The Apple Watch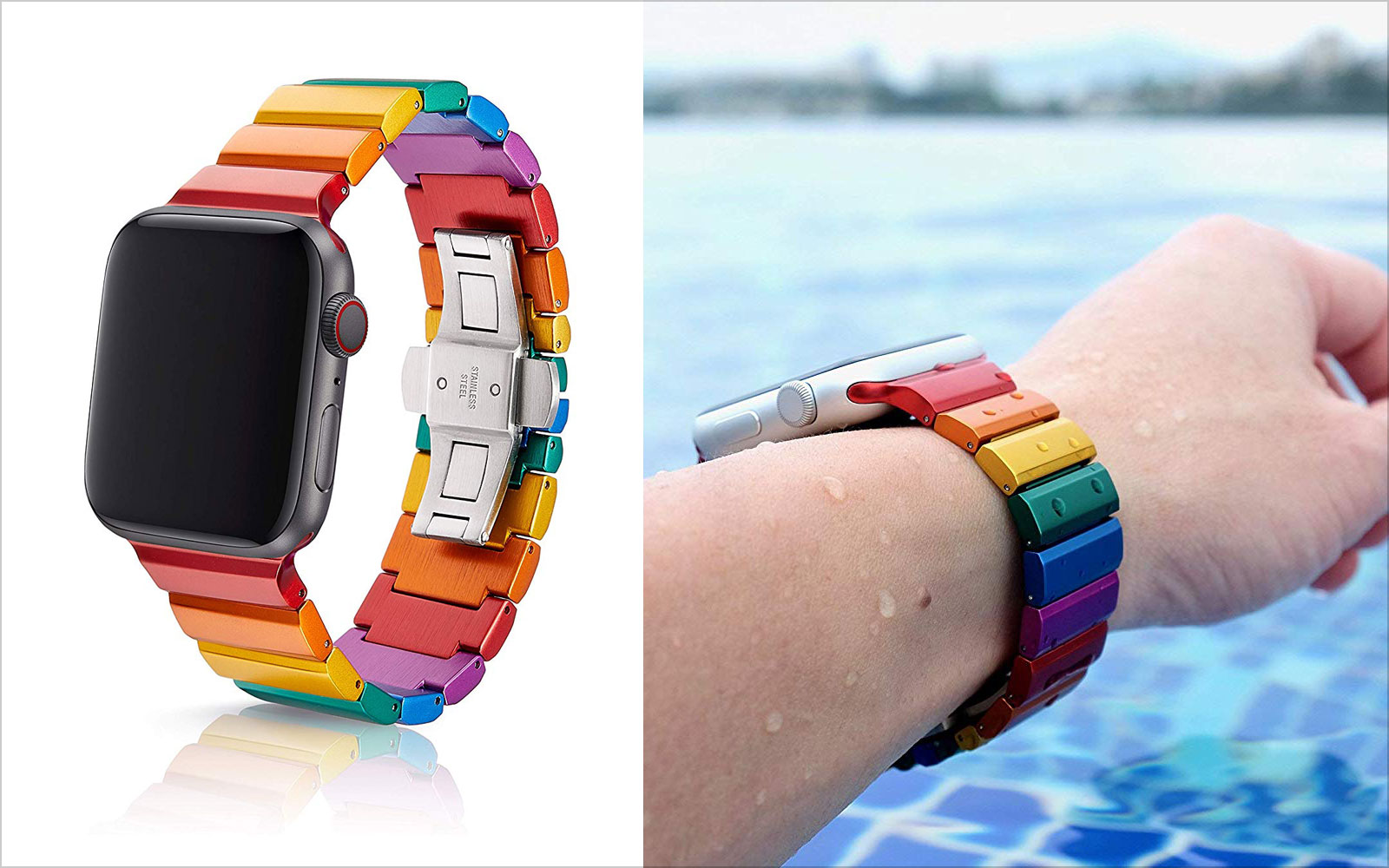 2. Handmade Apple Watch Band Re-Purposed Classic Brown Monogram for Apple Watch Series 1, 2, 3, 4, 5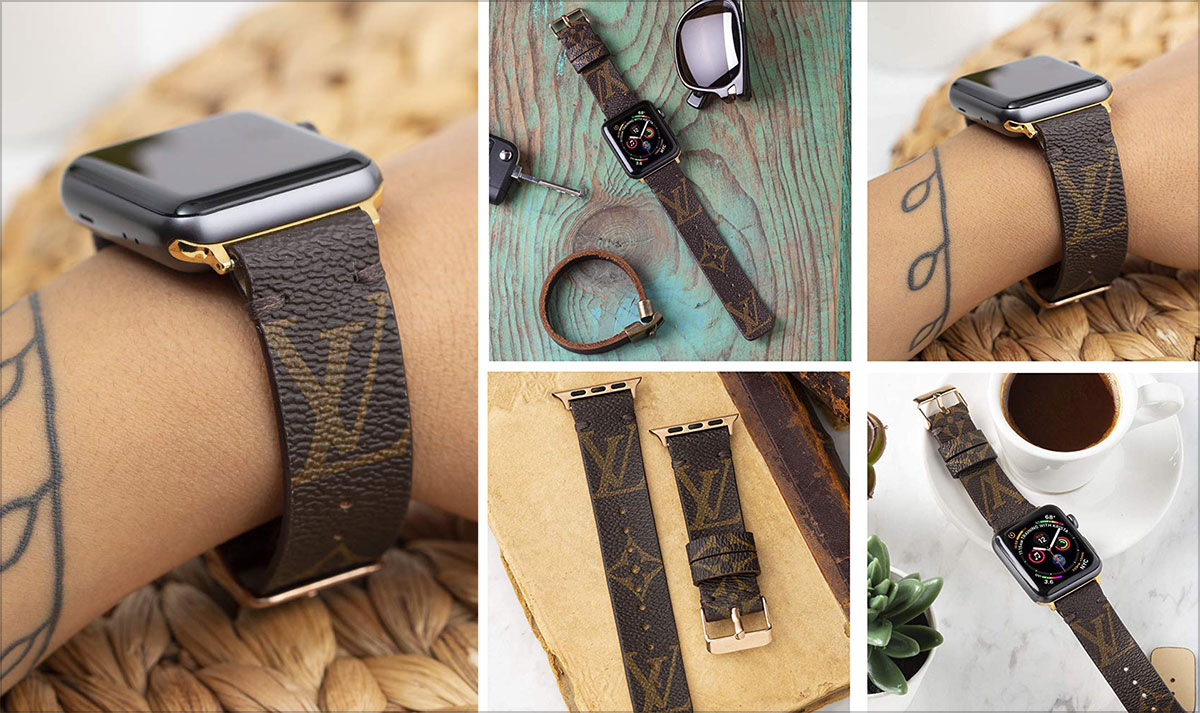 3. Misker Stainless Band for Apple Watch Band 5 | Available Size 38mm 42mm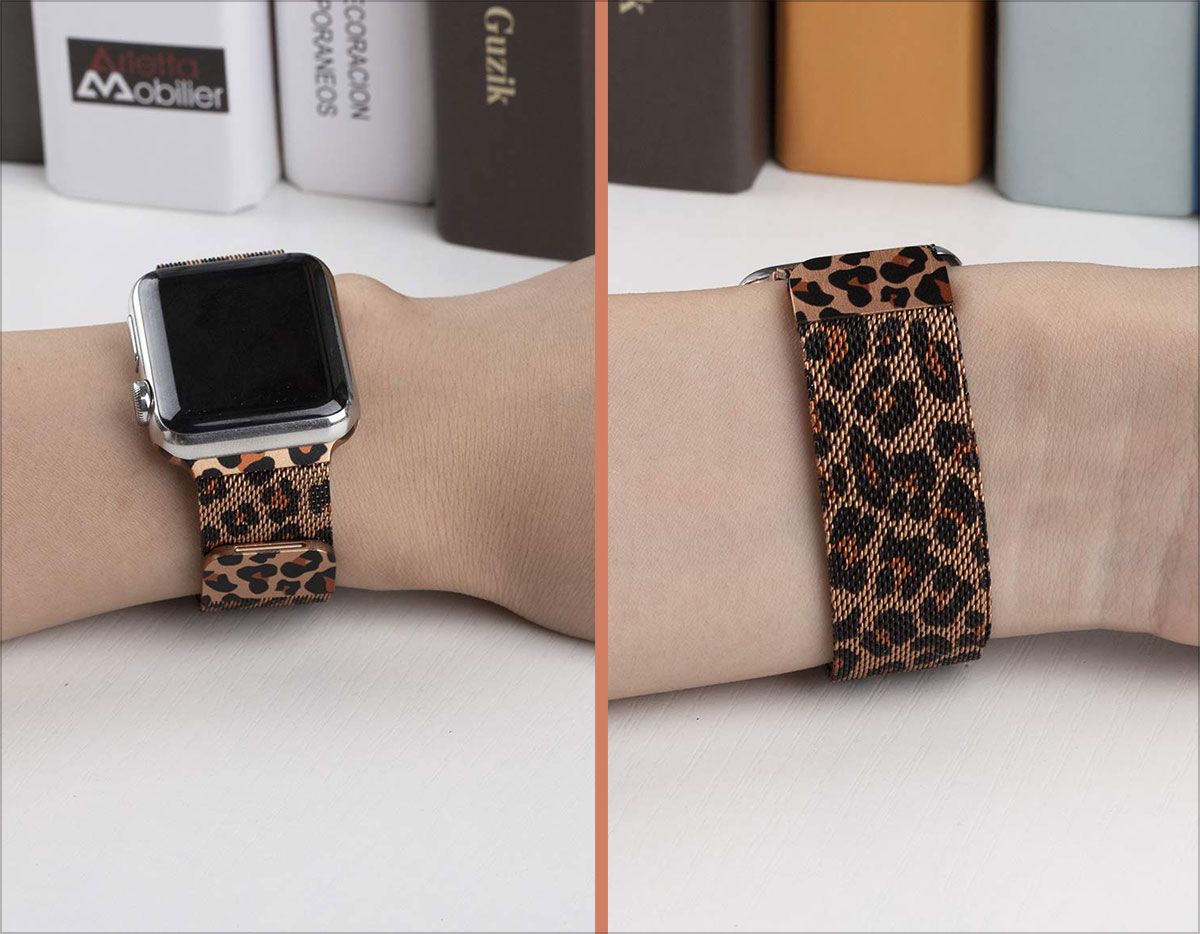 4. Embossed Tooled Dark Brown Genuine Leather Luxury Apple Watch 5 Band Strap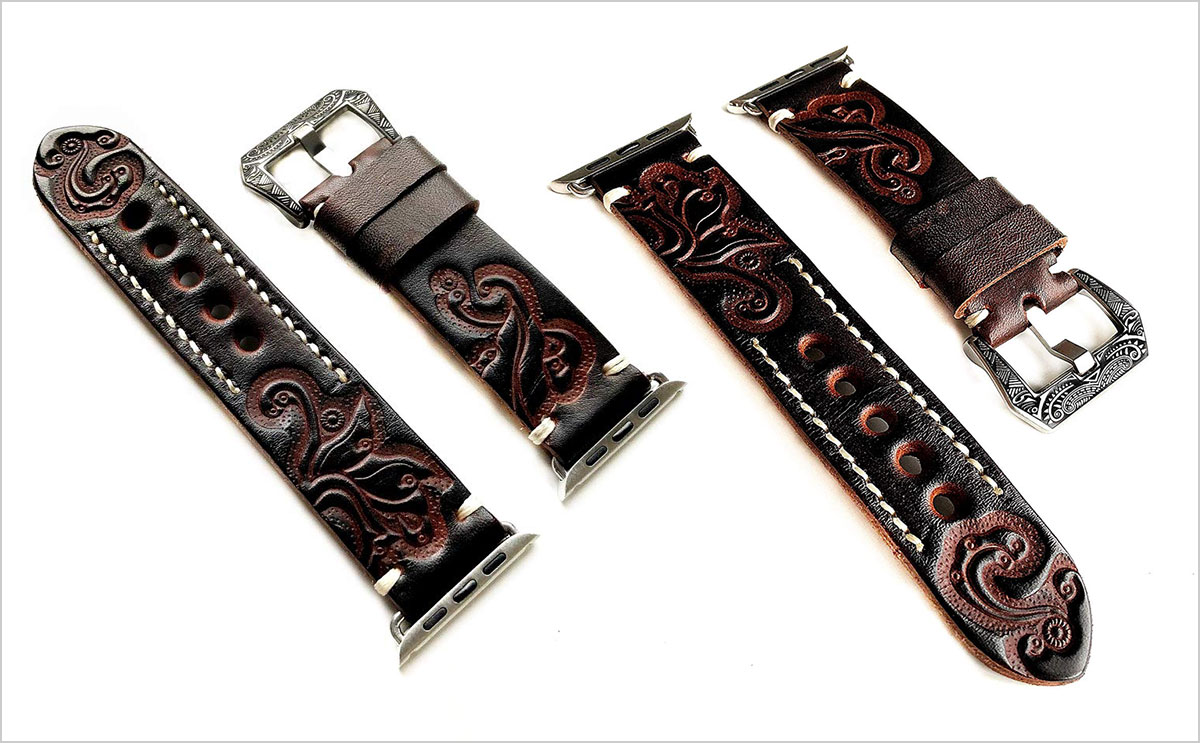 5. Premium Slim Leather iWatch Band for The Newest Apple Watch Series 5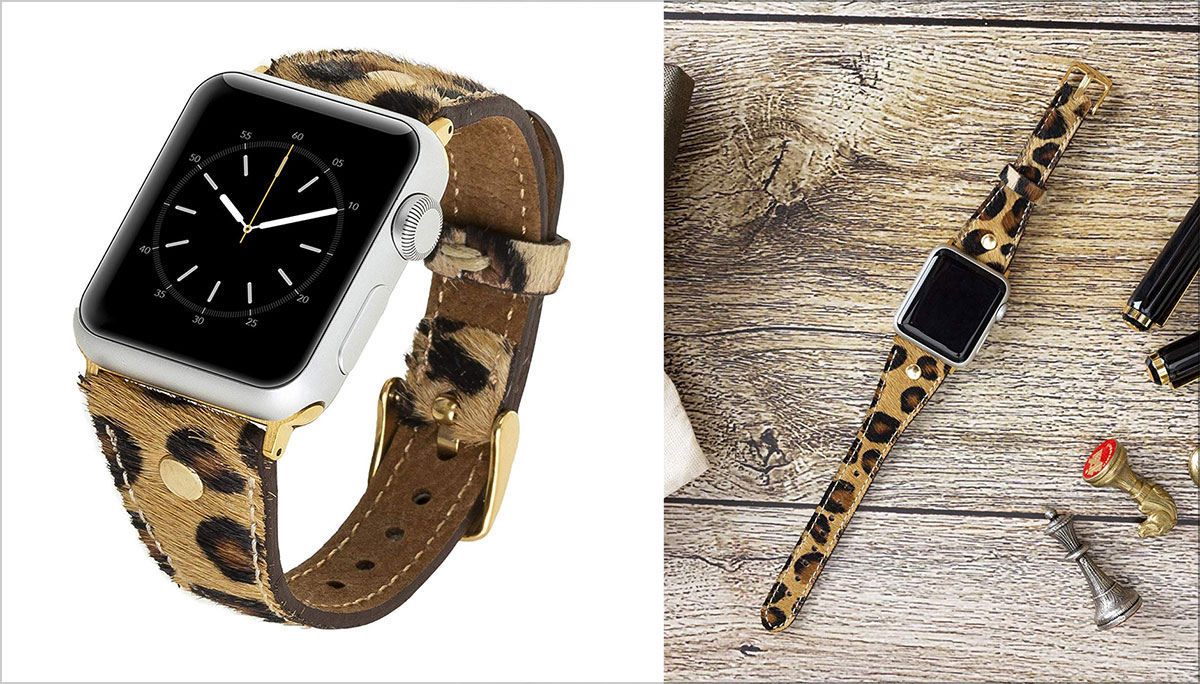 6. Cosmo Designed for Apple Watch Band 40 mm Series 5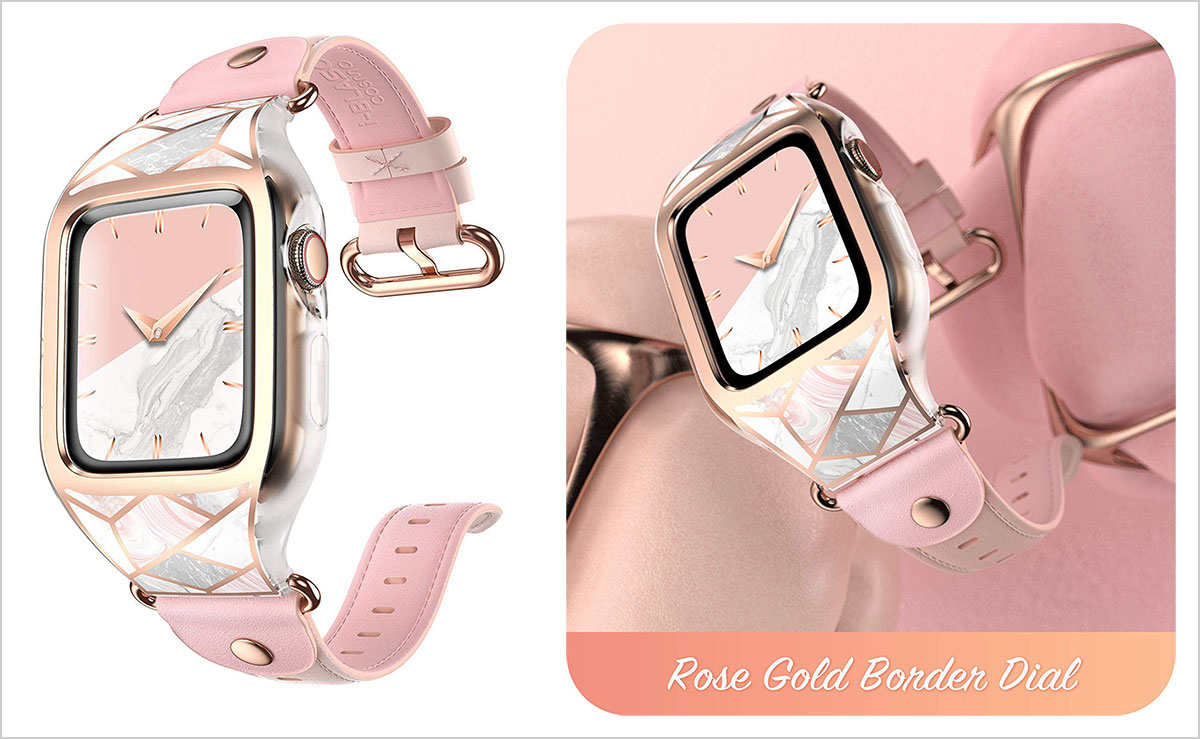 7۔ UooMoo Women Bracelet Compatible Apple Watch Band 5، 4، 3، 2، 1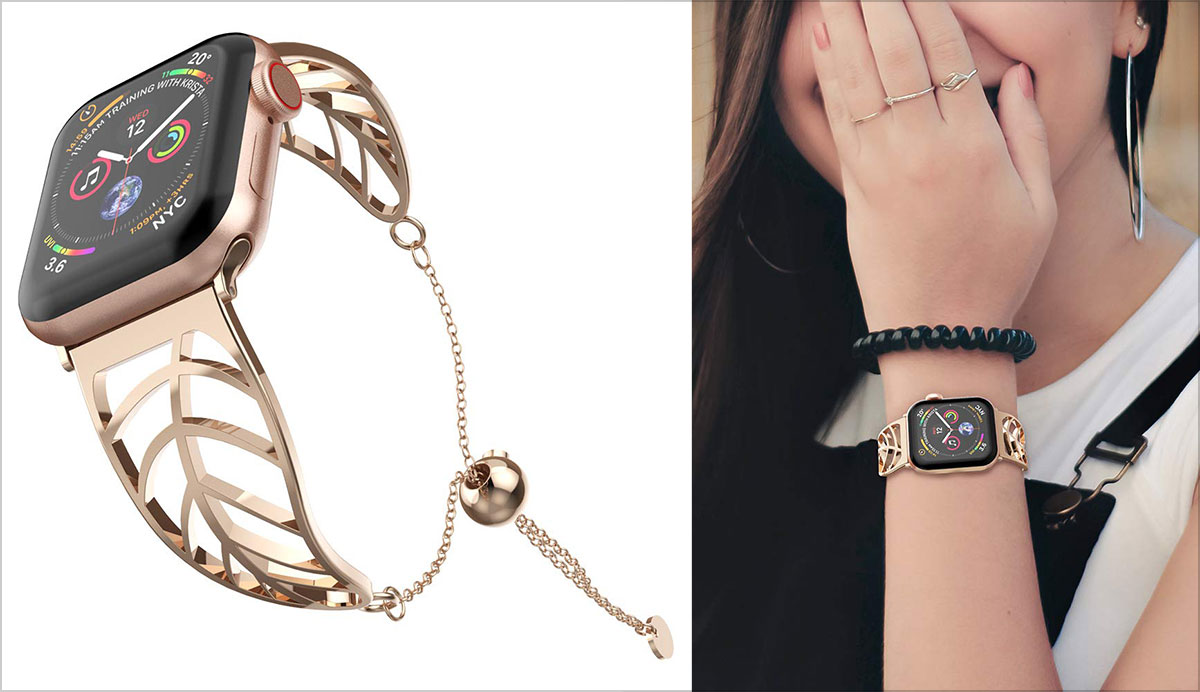 8. Apple Watch Band 5 Band Titanium Metal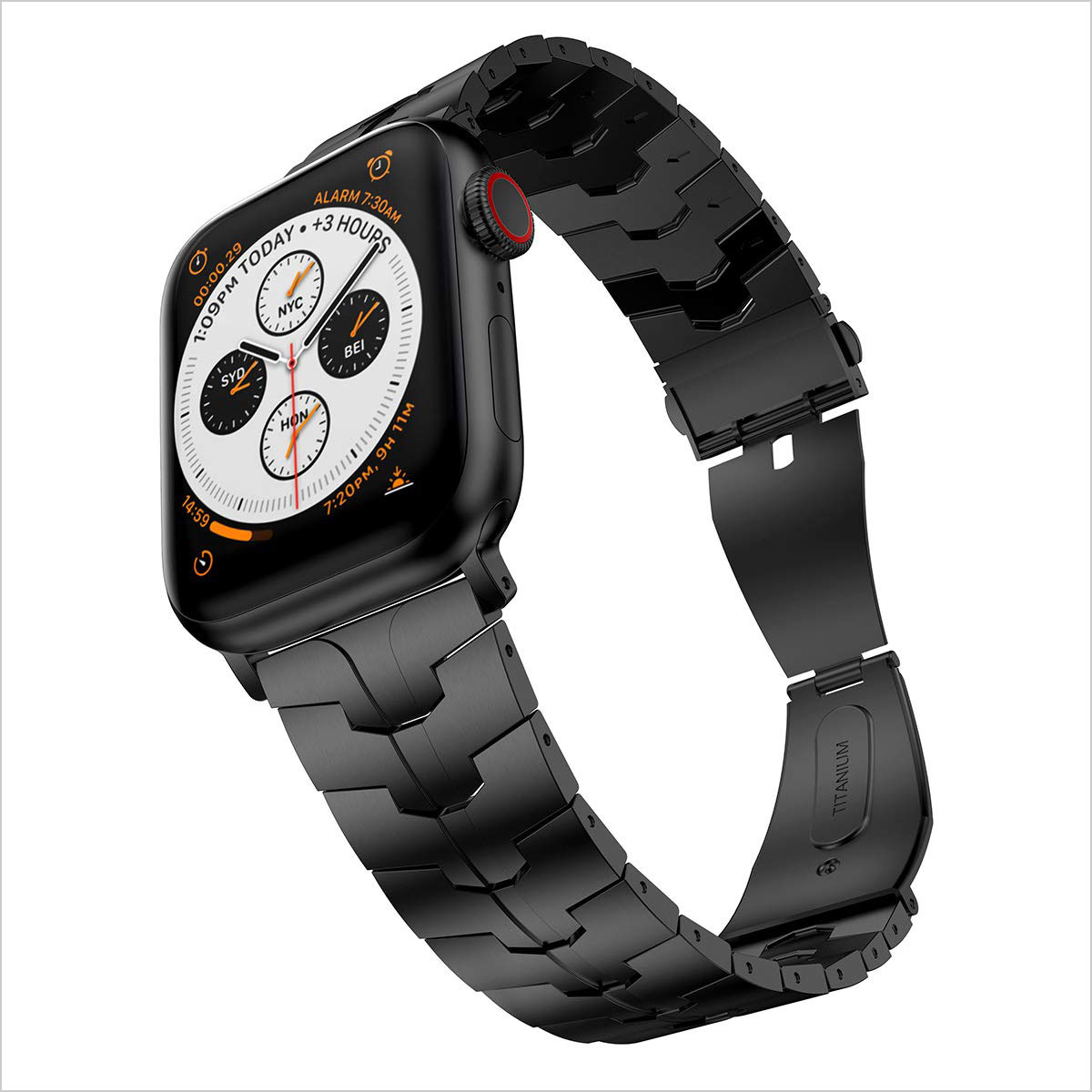 9. Twist-O-Flex Metal Expansion 42mm – 44mm Stainless Steel Stretch Watchband Apple Watch Series 5-4-3-2-1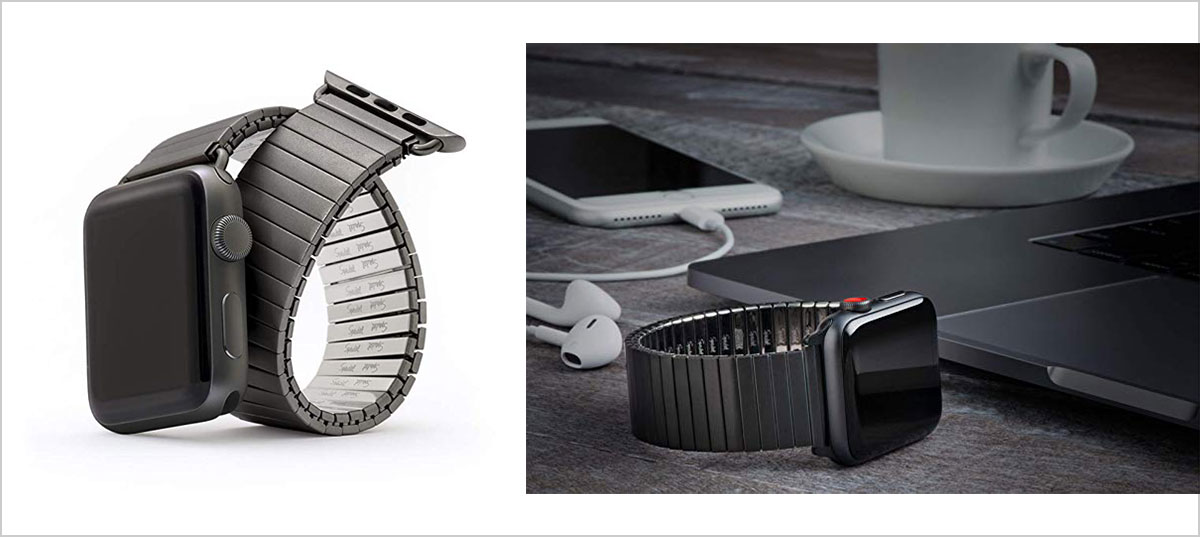 10. Protective Case with Strap Bands for Apple Watch Series 5 2019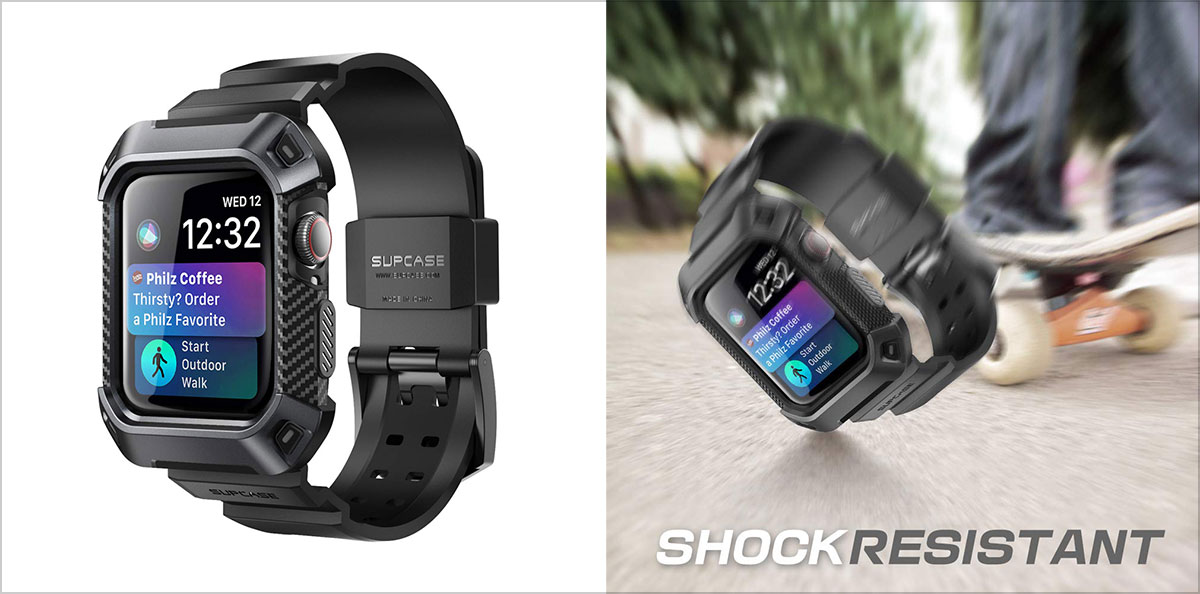 11. Genuine Leather High Quality HANDMADE Apple Watch Series 5 Leather Band 2020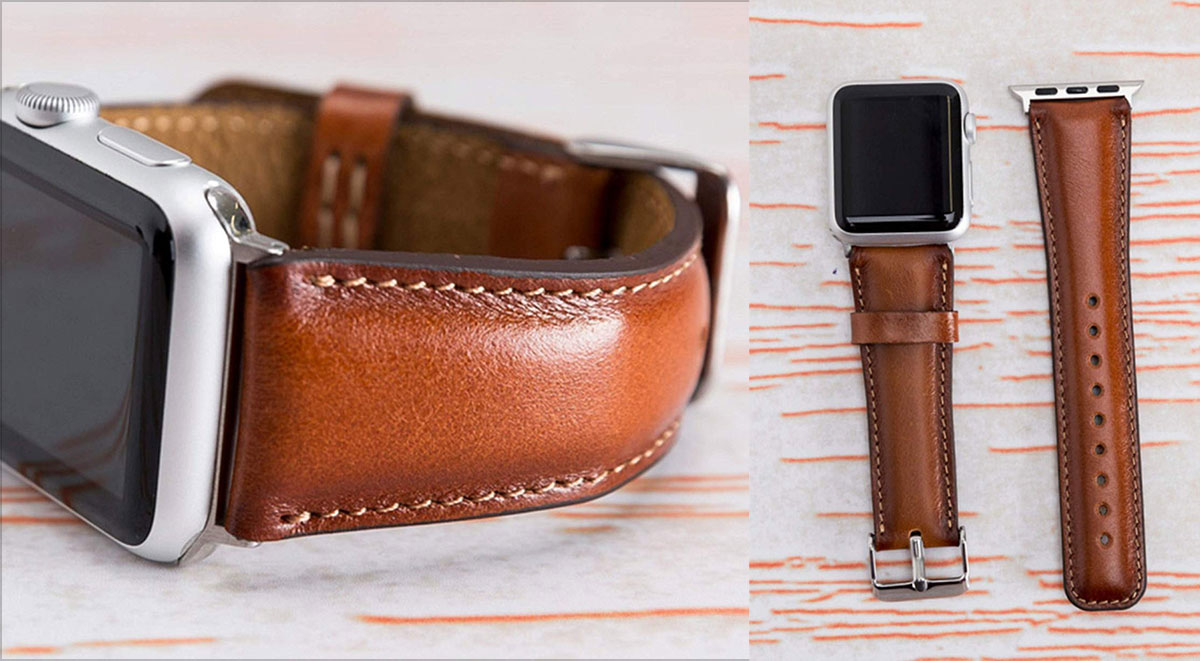 12. Lightweight Breathable Woven Nylon Sport Loop Wrist Strap with Metal Buckle For Apple Watch Series 5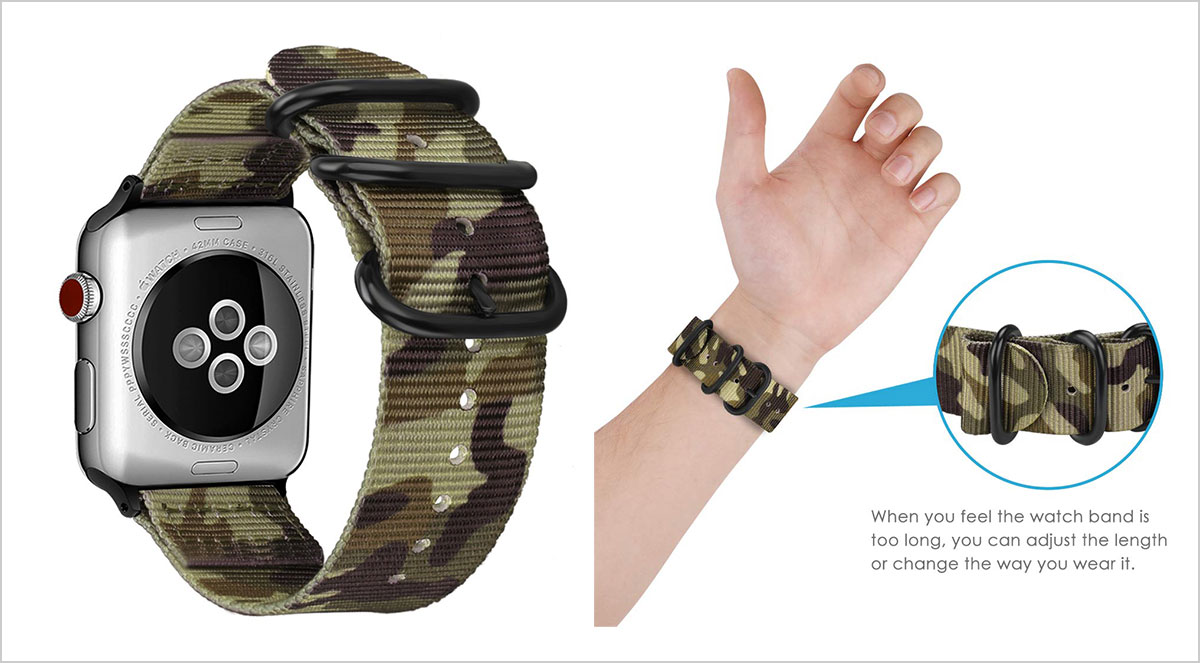 13. Handmade Premium Leather Watch Band Compatible with The Newest Apple Watch Series 5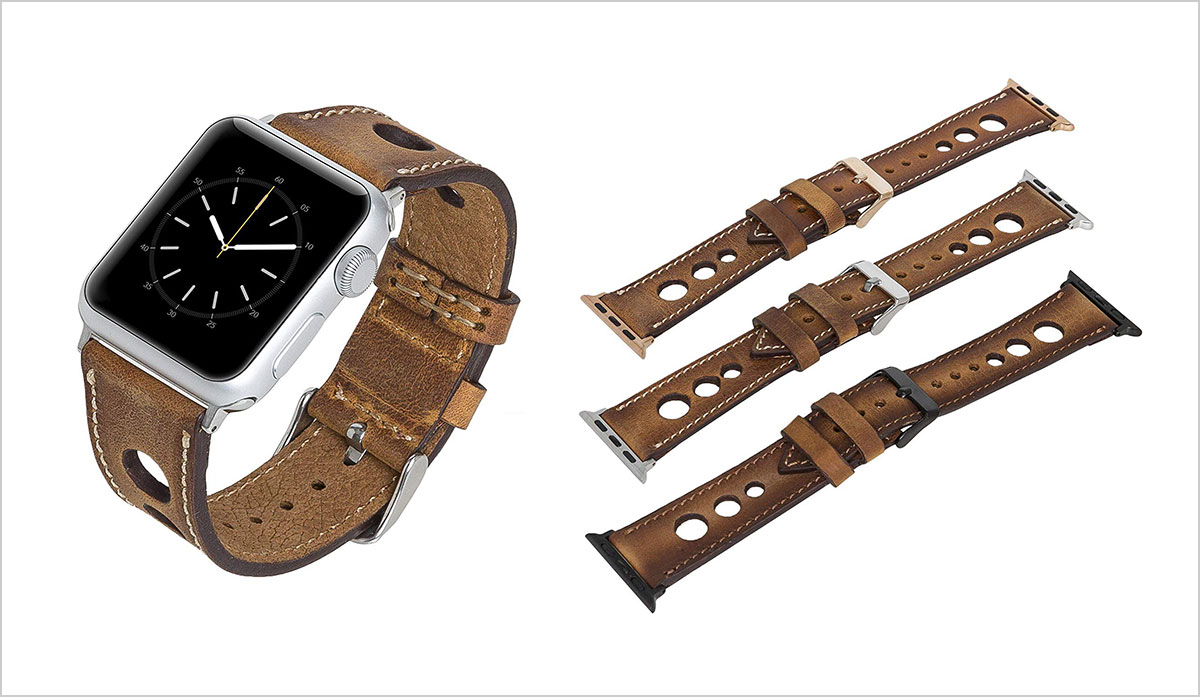 14. Top Grain Leather Band with Gold Adapter For Apple Watch Series 5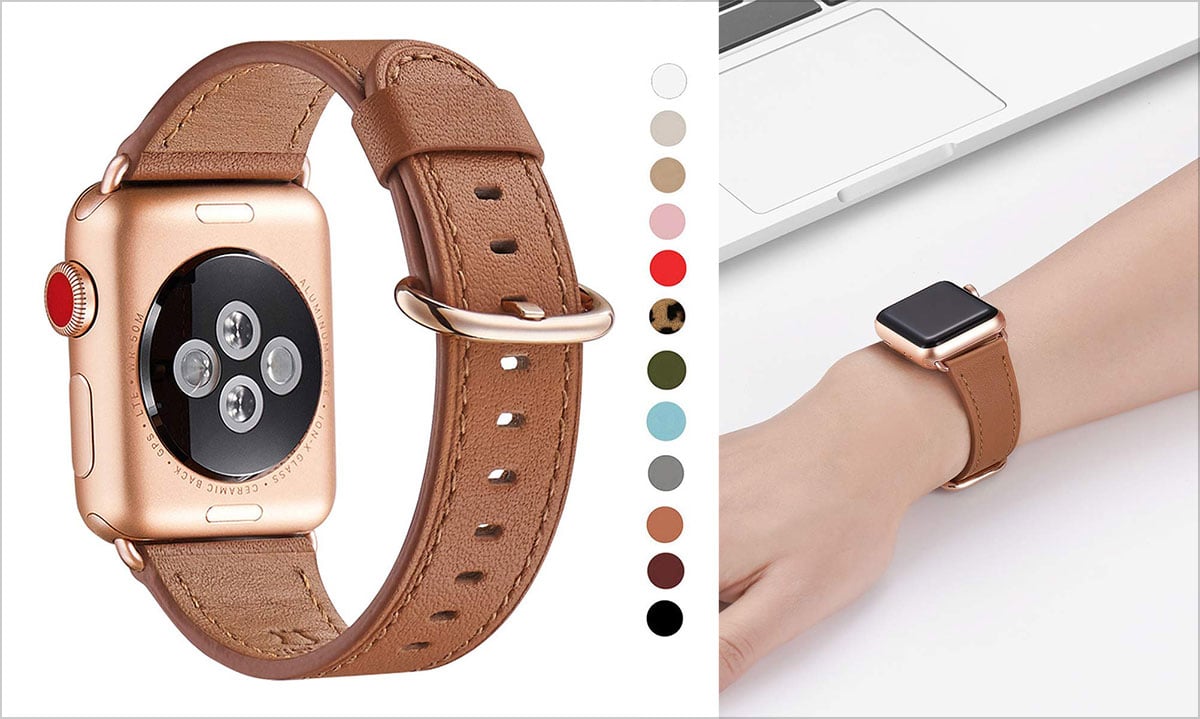 15. Space Grey Stainless Steel Strap for Apple Watch Series 5 4 3 2 1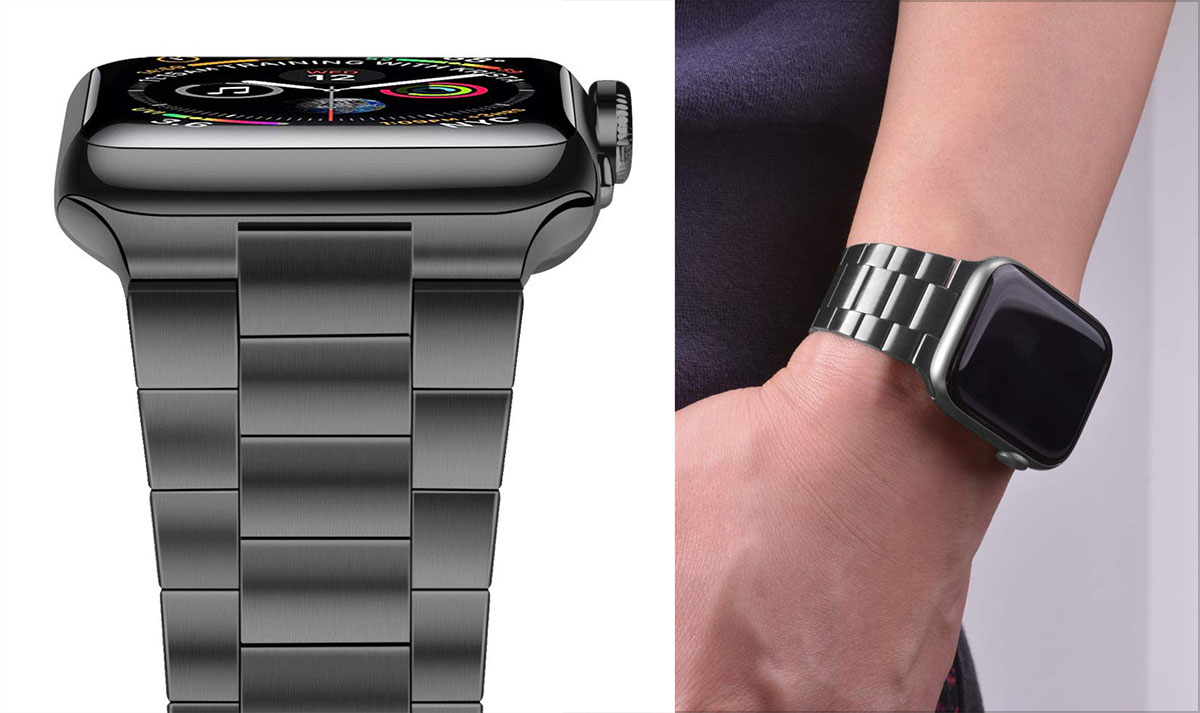 16. Survival Gear Apple Watch Band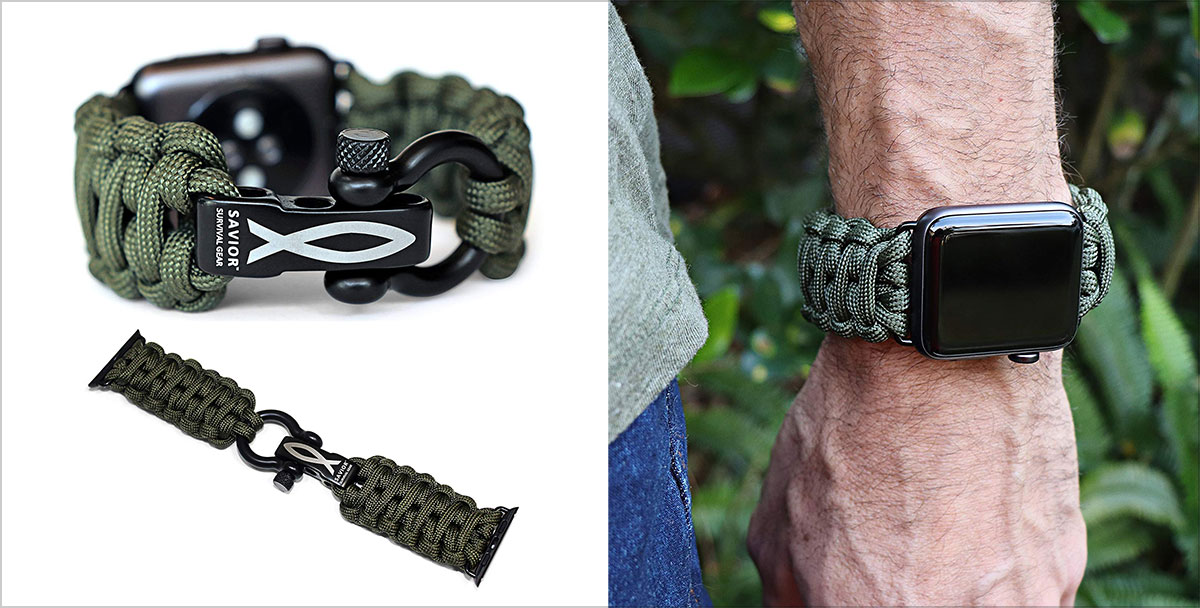 17. Leather Bands Compatible with Apple Watch 42mm 44mm | Thin Wristband for iWatch Series 5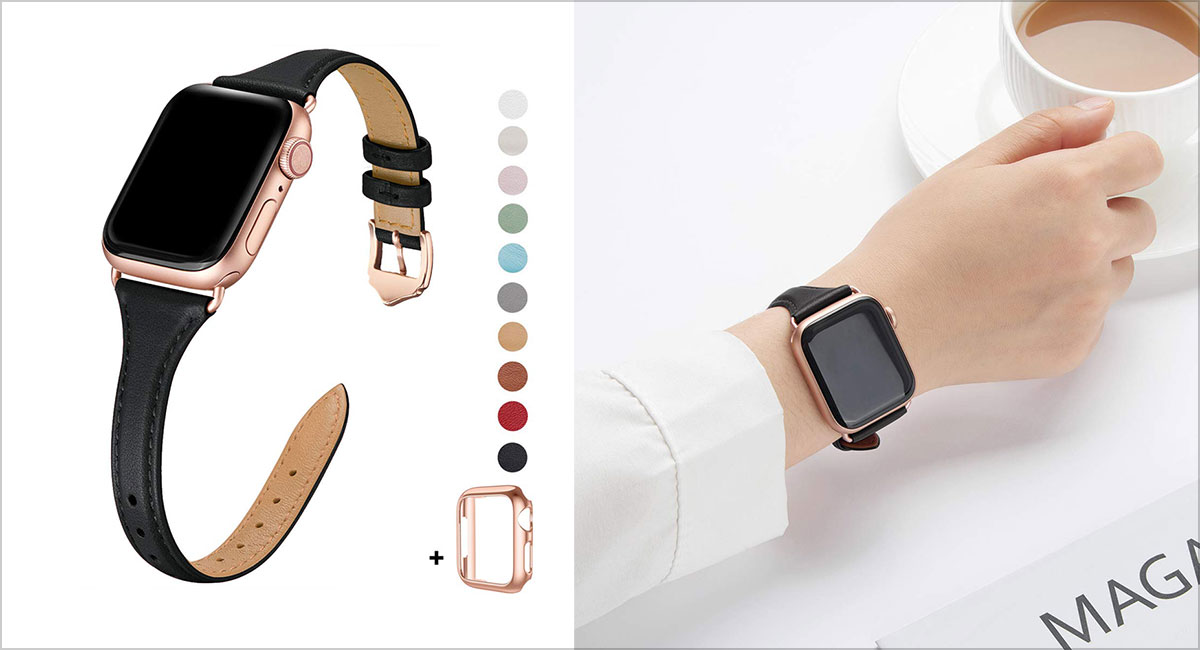 18. Sweatproof Hybrid Genuine Leather and Silicone Sports Watch Band Replacement for iWatch Series 5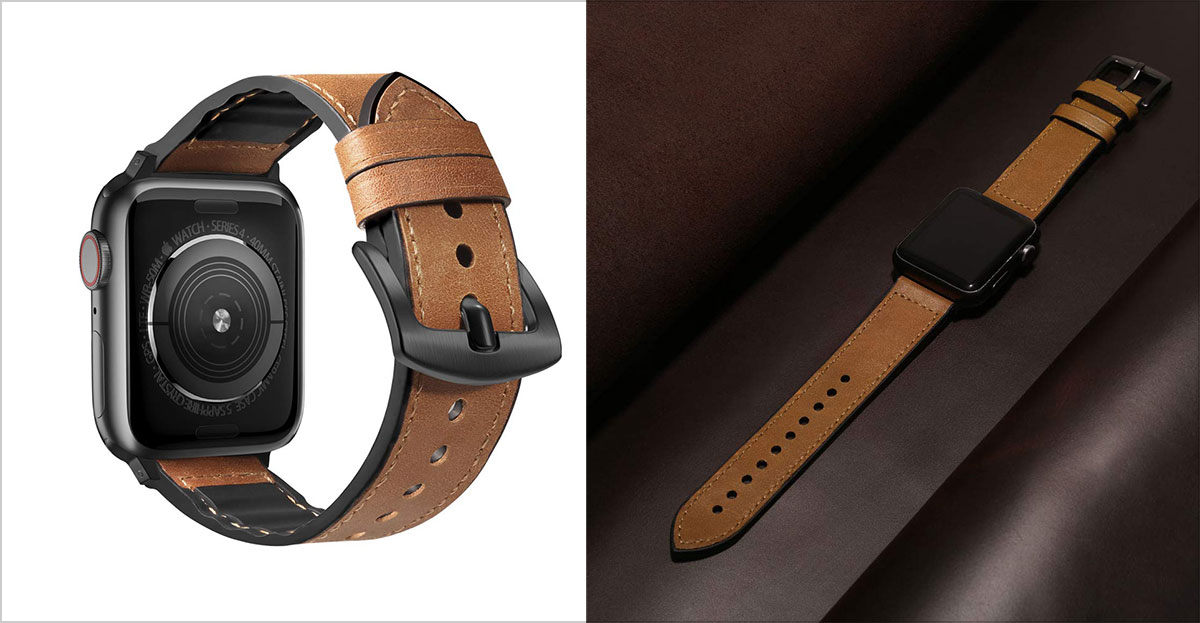 19. BRG Leather Bands for Apple Watch Series 5 4 3 2 1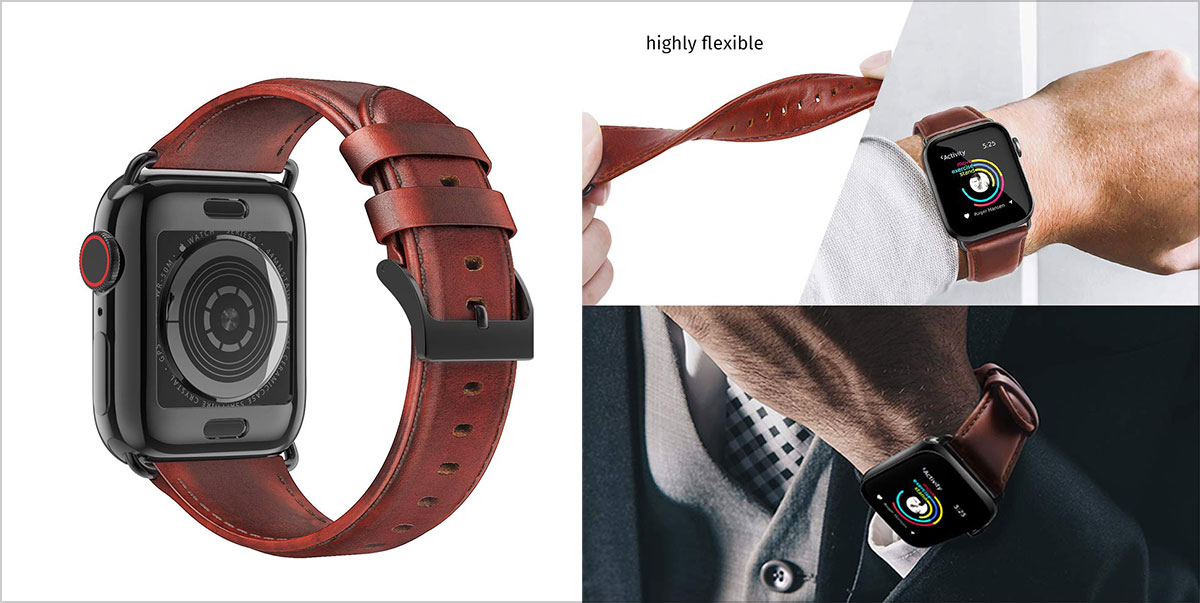 20. Snake Genuine Leather Double Tour Strap for Apple Watch Series 5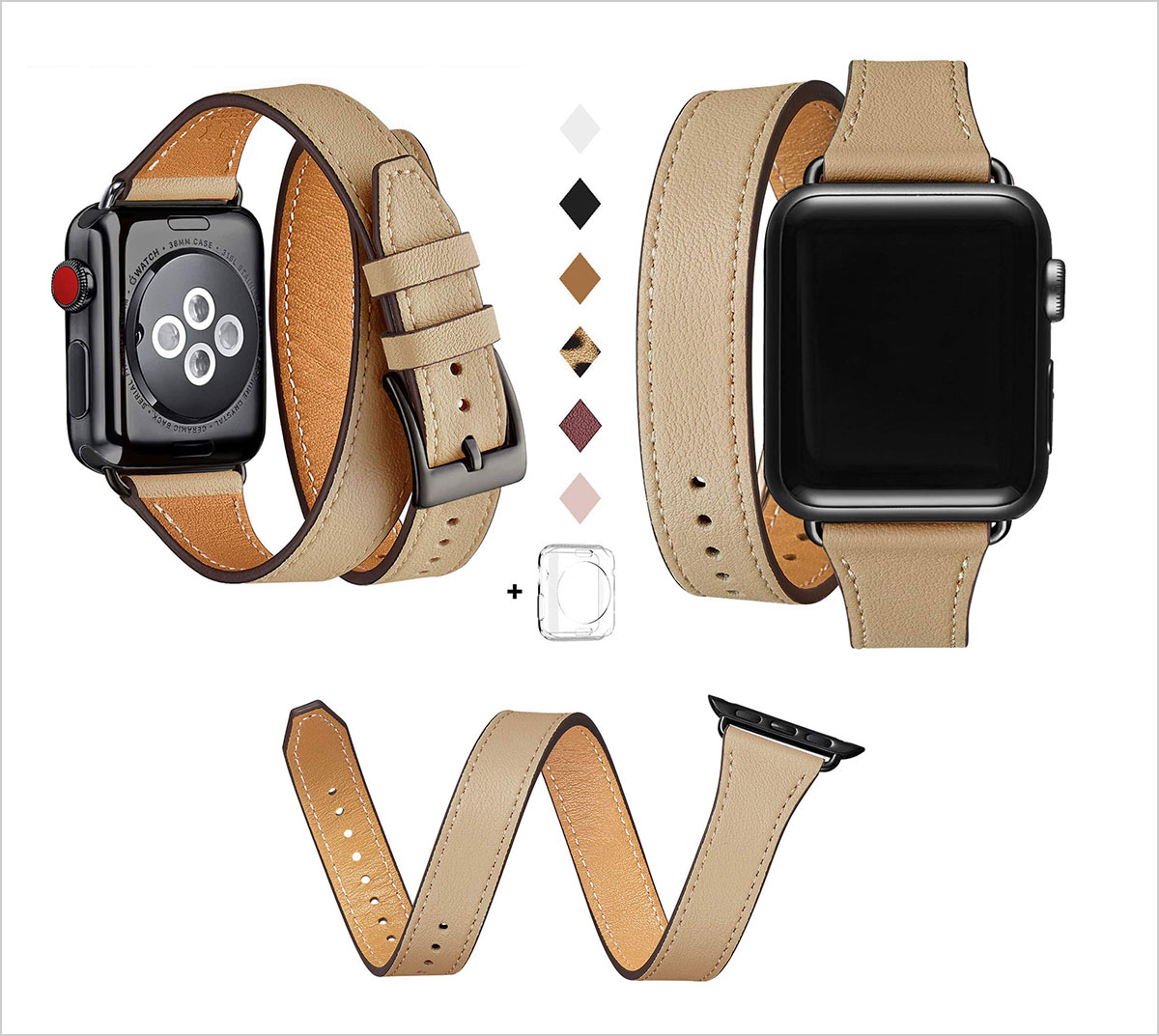 More Apple Accessories You Would Love to buy: