Hey there guys! Since it's the holiday season, we are assuming that you must be super busy with your friends and family members and must be having a great time too by eating delicious meals and gossiping about so many topics and we really hope that you do not have to respond to any emails and phone calls from clients etc. for follow ups (because honestly, each one of you deserves a break) except for one thing and that is to make plans for the New Year and no, we are not talking about the new year eve itself as this is about something else. Continue reading to know what we are talking about!
We absolutely love the fact that with every new year, we get loads of reasons to celebrate like birthdays (our own and of close friends, family members as well as of colleagues), we have anniversaries too, promotions, new jobs and so much more but we also get to celebrate the "season of love" that is Valentine's Day which must definitely be considered as one of those days on which you get a chance to be expressive about how much you love your friends, spouse, significant others or even family members.
Although, they say that we do not really need a day to show affection or express love for someone but we believe that there has to be a day dedicated to love and only love. Also, we must never forget the amazing deals we can avail before and during the month of February. It is a great initiative that businesses have now started to participate in all the occasion & festival specific discount offers as that not only increases sales but it is also a good idea to connect with the consumer on a more personal level (they will come back to you every year, we can bet on that!).
Hmm… so what can we gift to our loved one on Valentine's Day? That is something which must be worked on well before time otherwise we won't be able to plan everything according to a perfect plan – if there is a plan that is. We know that you know all the tips and tricks that we share here for getting someone thoughtful presents over their birthday or for the New Year or any occasion for that matter but since we know that Valentine's Day is something even more special, it is required of you to do something extra too.
So, where do we start from? Is there a cheat sheet? Do you think you might need to follow an account or get yourself registered somewhere to get to know some of the easy hacks? Or do you feel that there could be some people who are proactively working on Valentine's special content so that you do not have to worry about anything? Okay guys, we are literally talking about ourselves here (if you still haven't gotten the hint).
What we are going to do here is that we will be sharing some super cool Valentine's Day gift ideas with you guys. In addition to that, we will also introduce you with 20 heart shaped Valentine's Day gifts for 2020 as well so, let's dive right into the pool of creativity and love. Since Valentine's Day requires more specific ideas as you cannot and (ideally) should not get generic gifts for the one person who you love the most, it is also important to know and understand their needs and likes & dislikes.
We always say that because it is important as you are putting in your thoughts and efforts to get that present and besides that, there is also money involved so you should better invest it on something that will be useful for the person instead of getting something that will serve more of a decoration piece staying there somewhere in their room.
And love is expressed through the symbol of heart and no matter whatever it is on, your favorite person is going to love the present. Many artists, graphic designers, brand managers and companies sit together for ideas and come up with brilliant stuff that hits the market on every occasion, event and festival. For Valentine's specific gift items, you will see and should get your hands on heart shaped pillows and cushions or cushion covers that come with cute little full of hearts paintings, then there are photo frames and mugs for couples to choose from.
We feel that no one can say no to an adorable notebook that has a "full of love" cover and if we were to share our favorite Valentine's Day gift then that would definitely be a bunch of heart shaped balloons (yes, we are not kidding, we love balloons!). That is not it, you can check out our 20 heart shaped Valentine's Day gifts for 2020 and plan in detail and feel free to get an item or two from the collection. And don't forget to share which items did you like the most in the comments section down below!
1. Pandora Arcs Of Love Clip Charm
Buy from here | Heart Birthstone | Pendant Necklace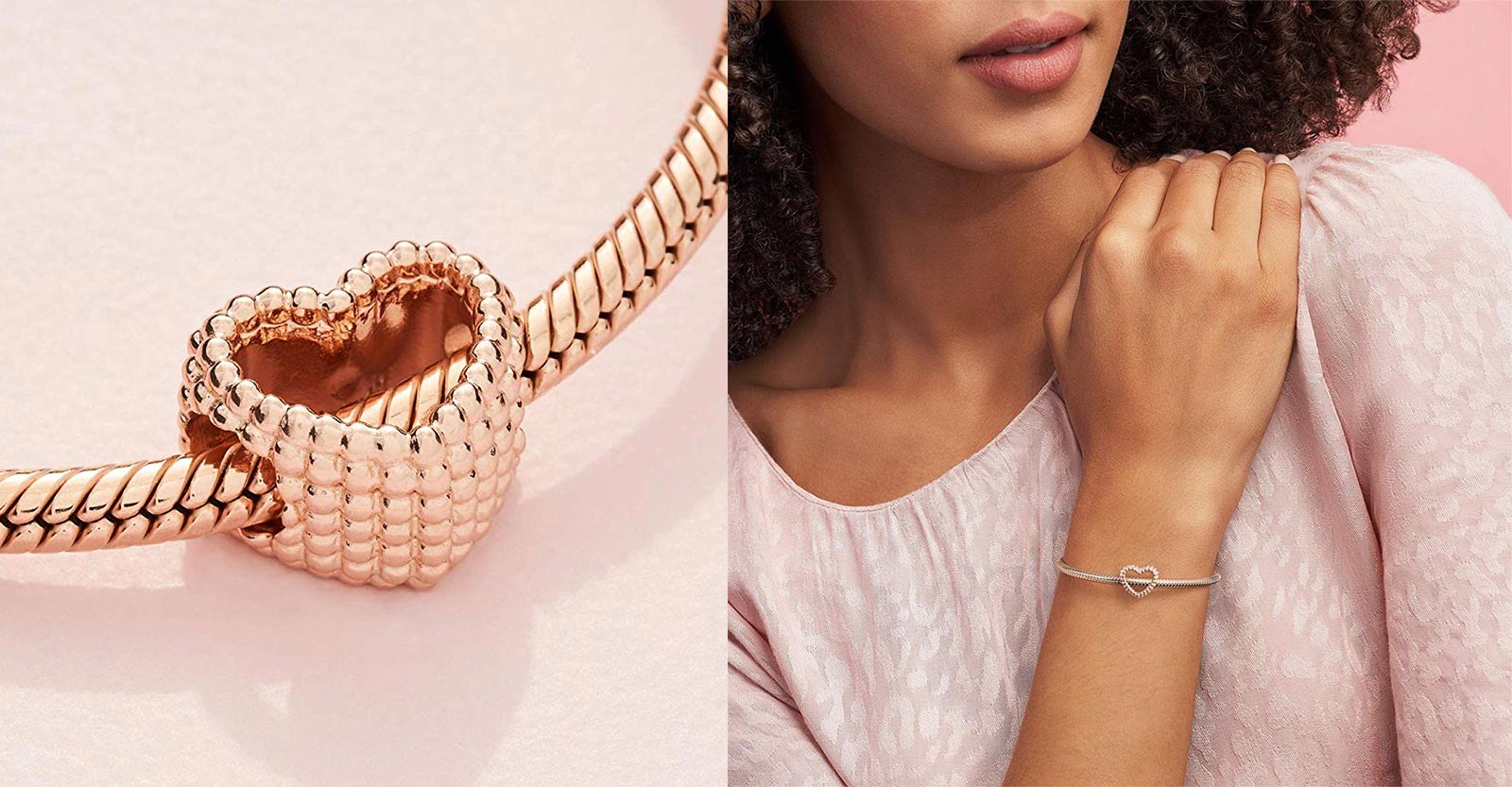 2. Picnic Time Brand Heart 4-Piece Cheese and Wine Set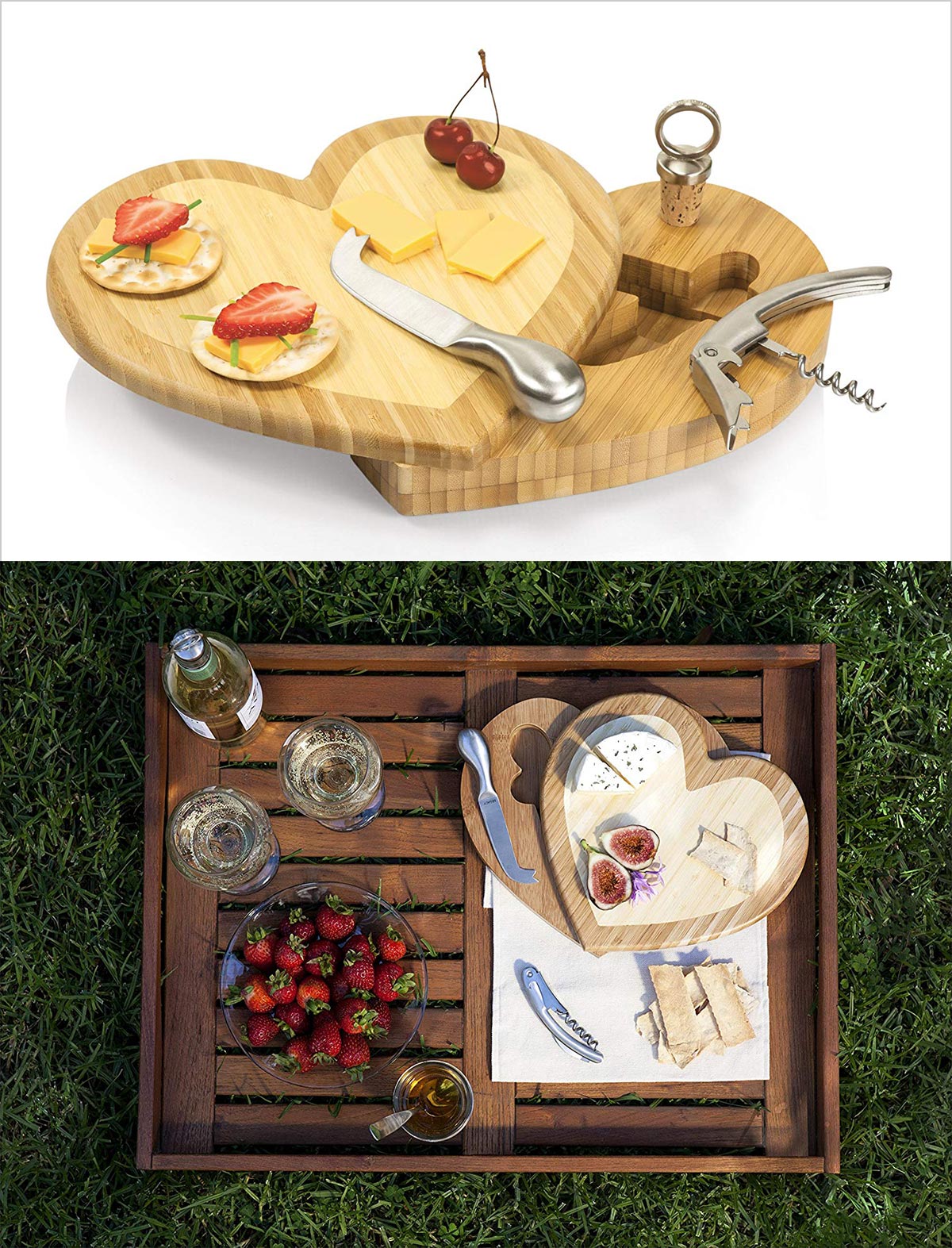 3. Mini Maker Machine Shaped Individual Waffles
Buy 1 Heart from here | 5 Heart-Shaped Waffles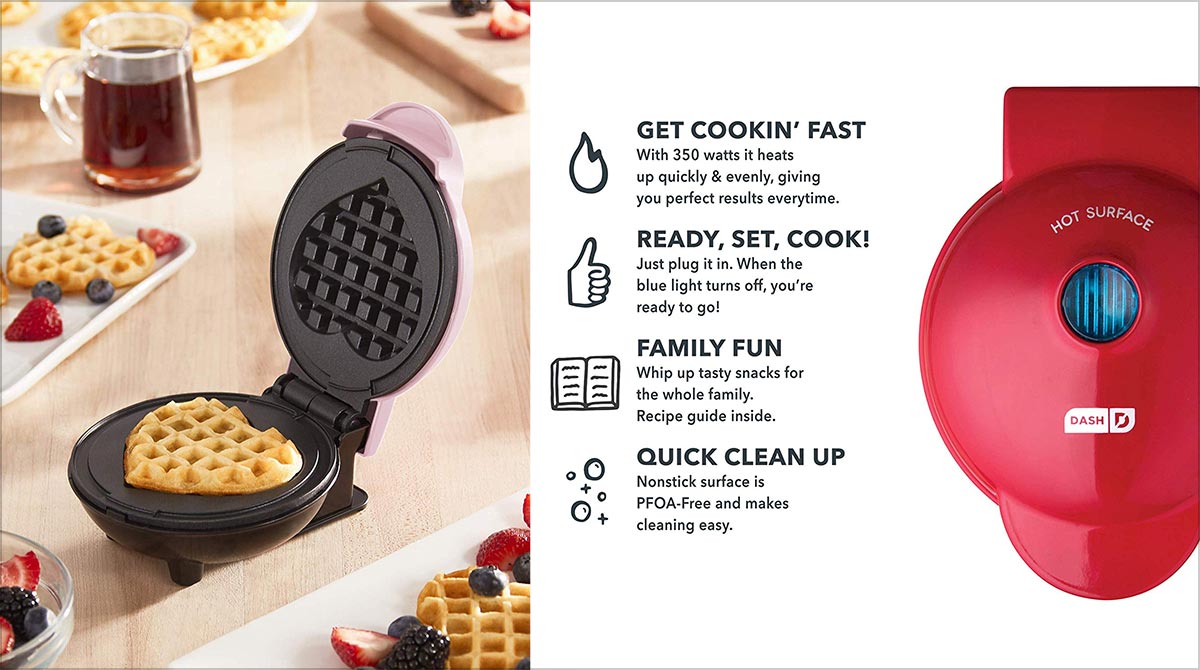 4. Heart Shaped Vintage Wood Carved Mechanism Musical Box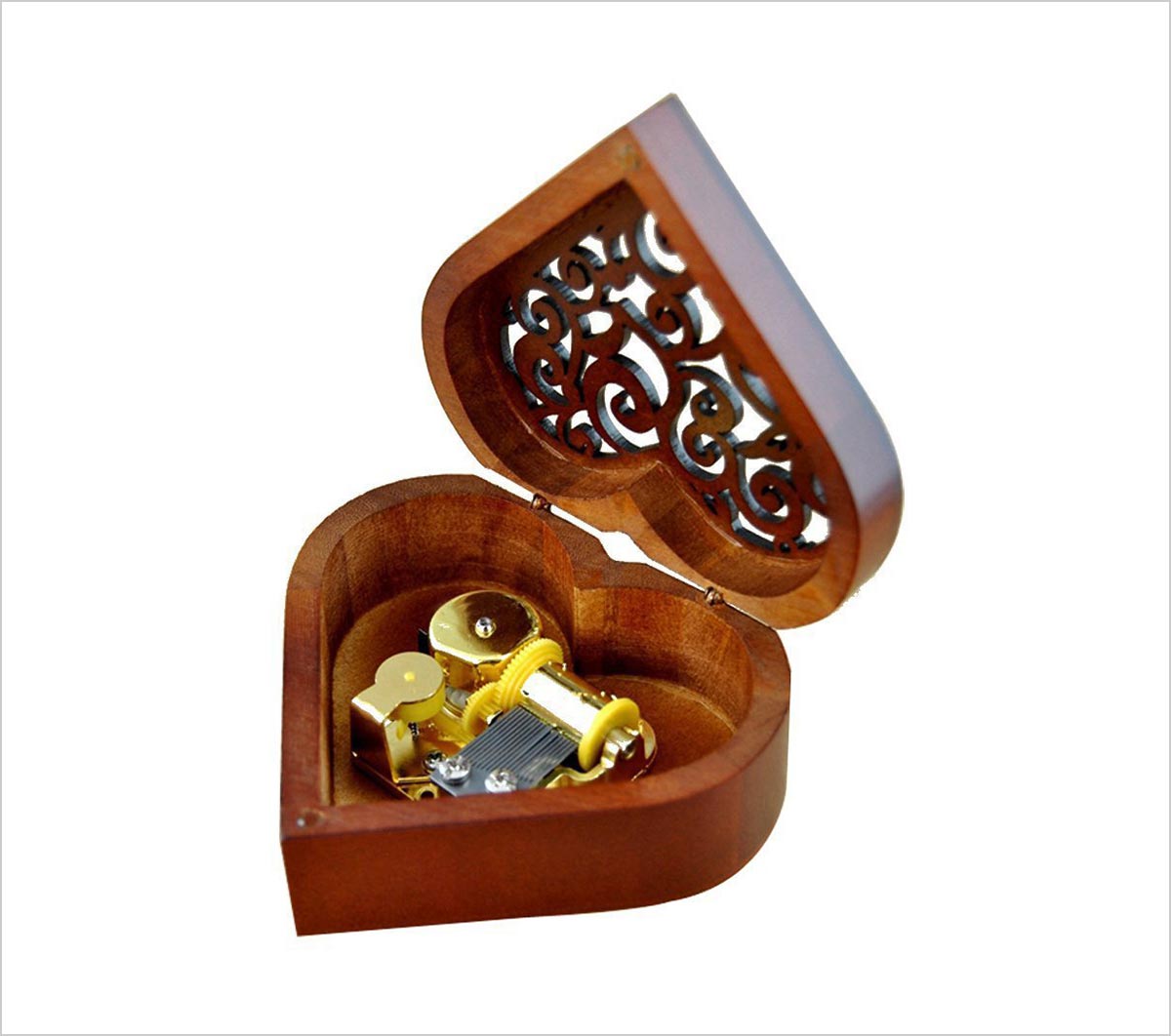 5. Large Romantic LED Heart Marquee Sign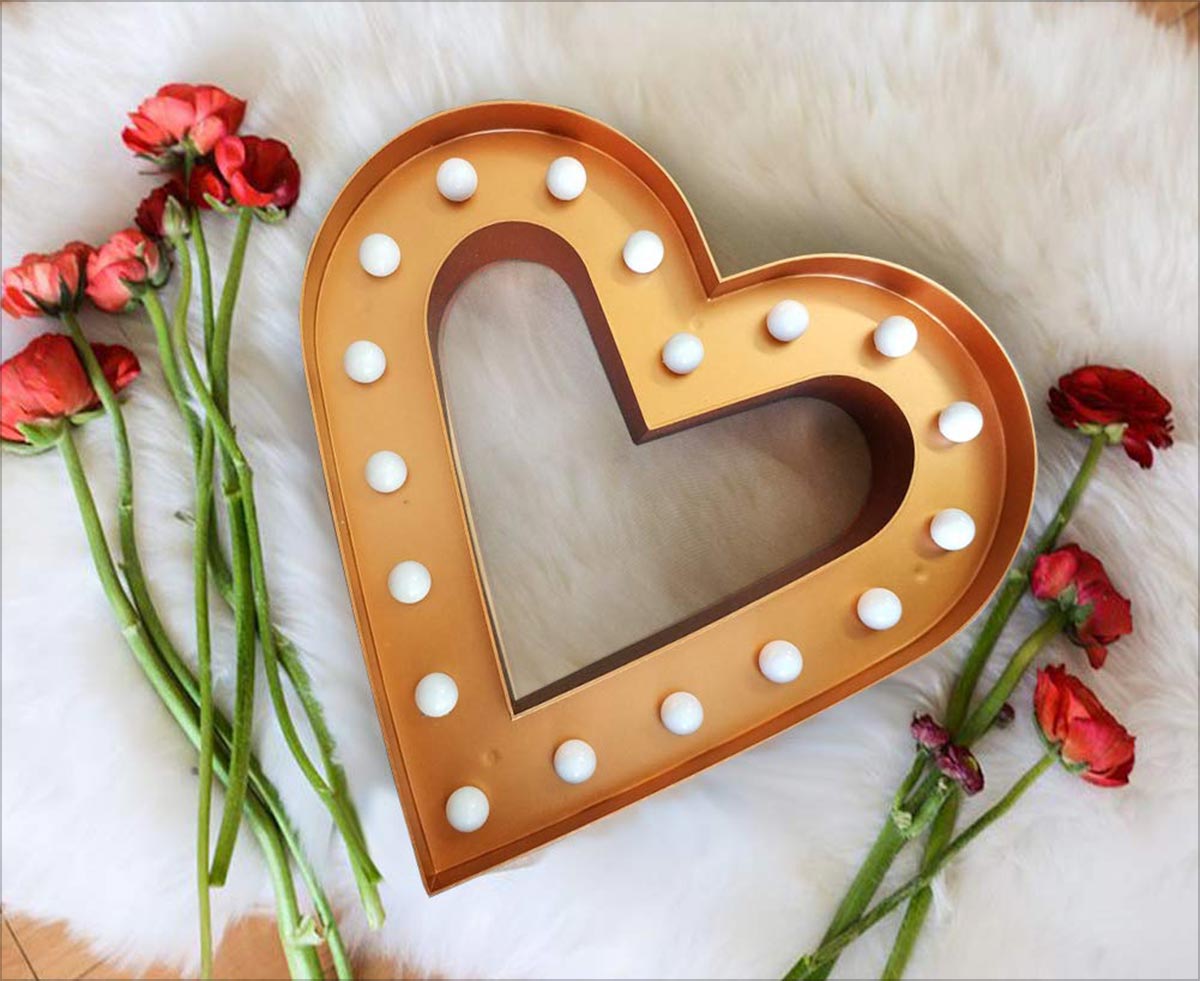 6. Beautiful Heart Shape Wooden Chandeliers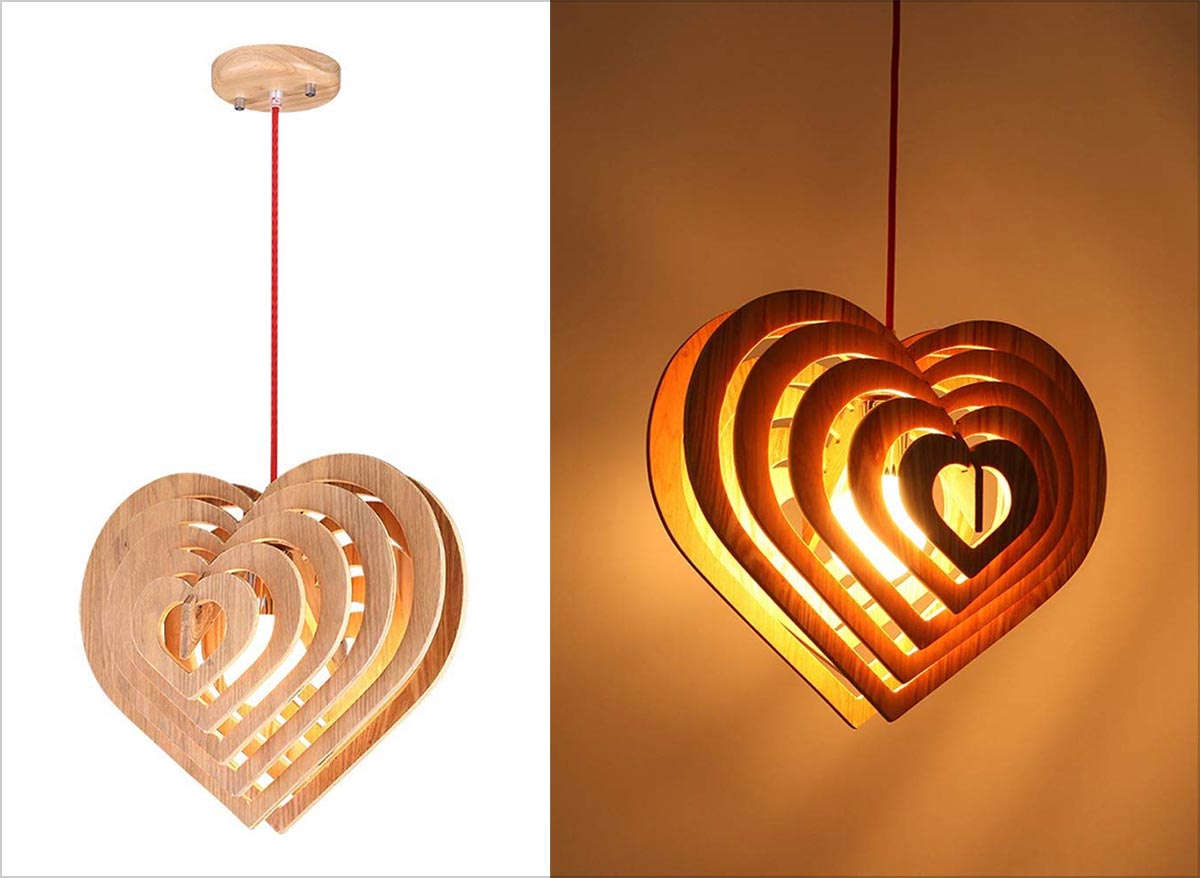 7. Himalayan Glow USB Heart Salt Lamp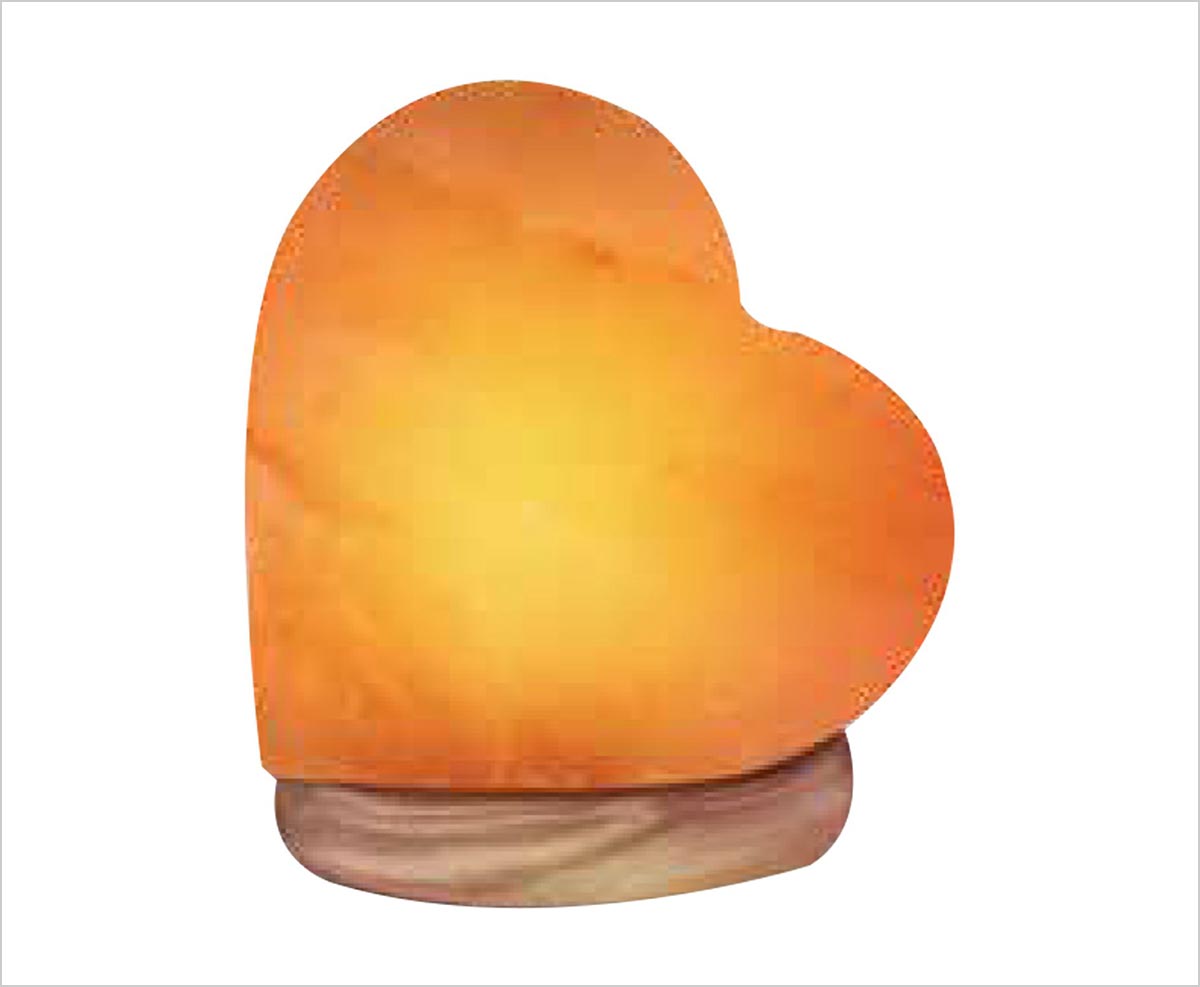 8. Heart-Shaped Wooden Bookshelf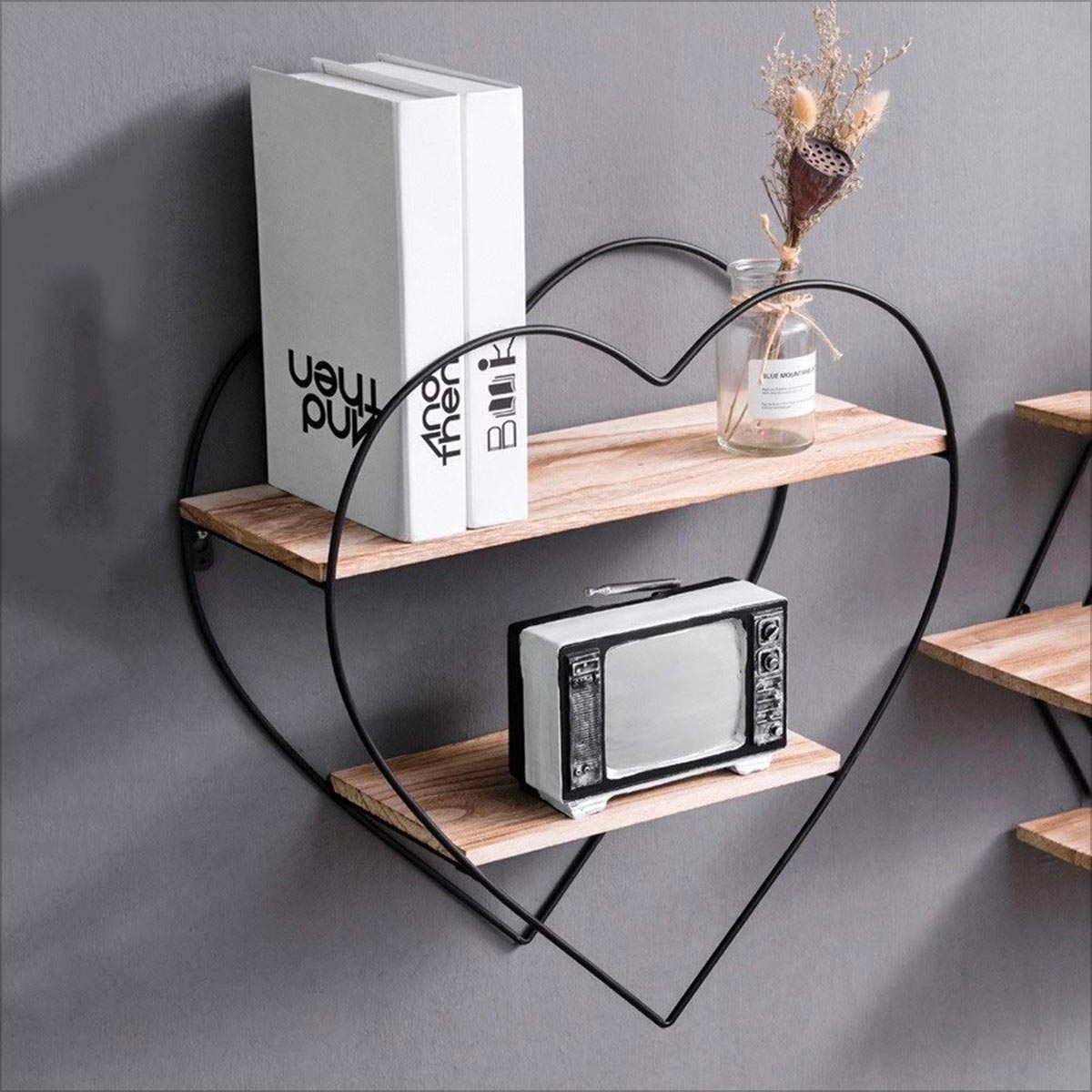 9. Heart Shaped Mug Tea Cups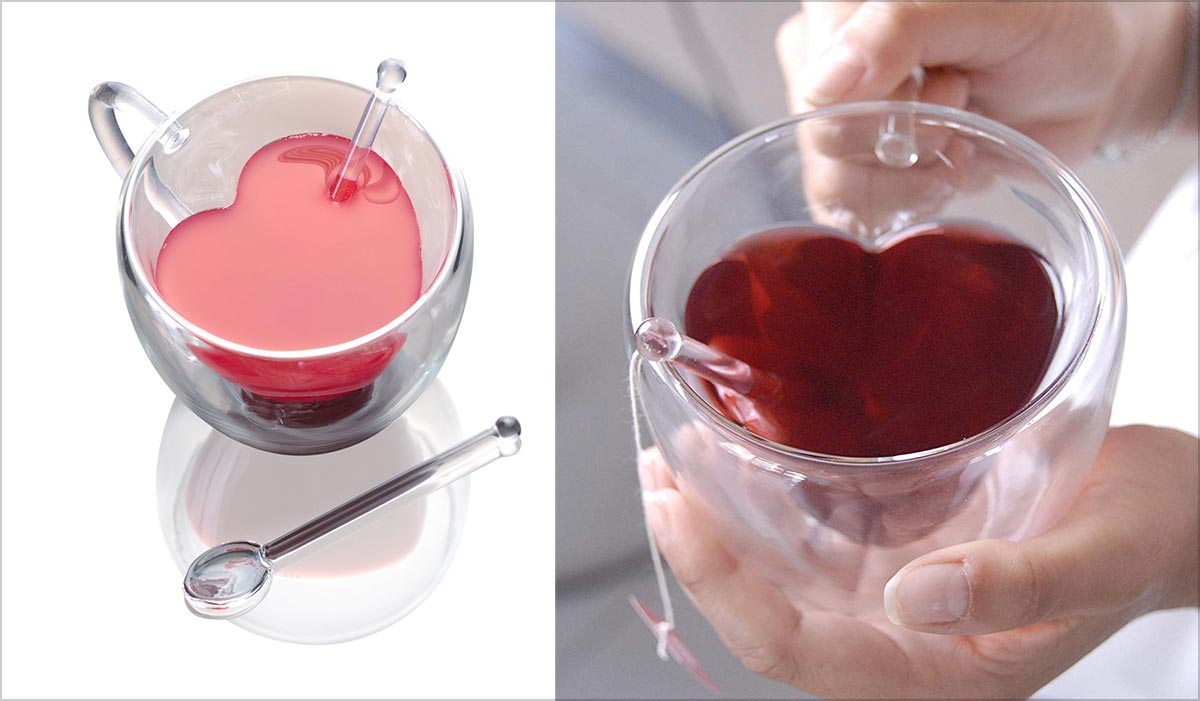 10. Heart Shaped Metal Single Handheld Hole Paper Punch Punchers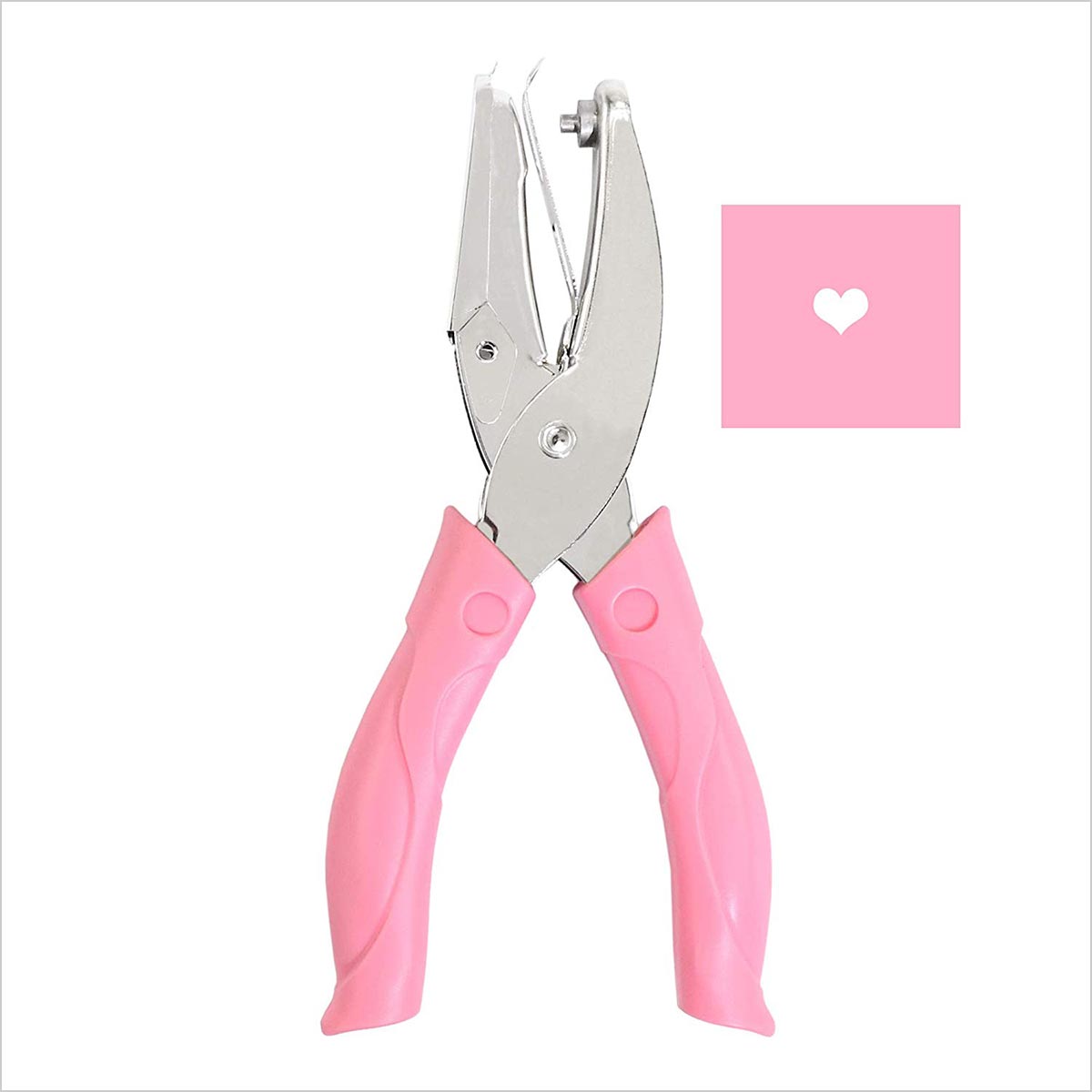 11. Wall Storage Wooden Heart Shape Rack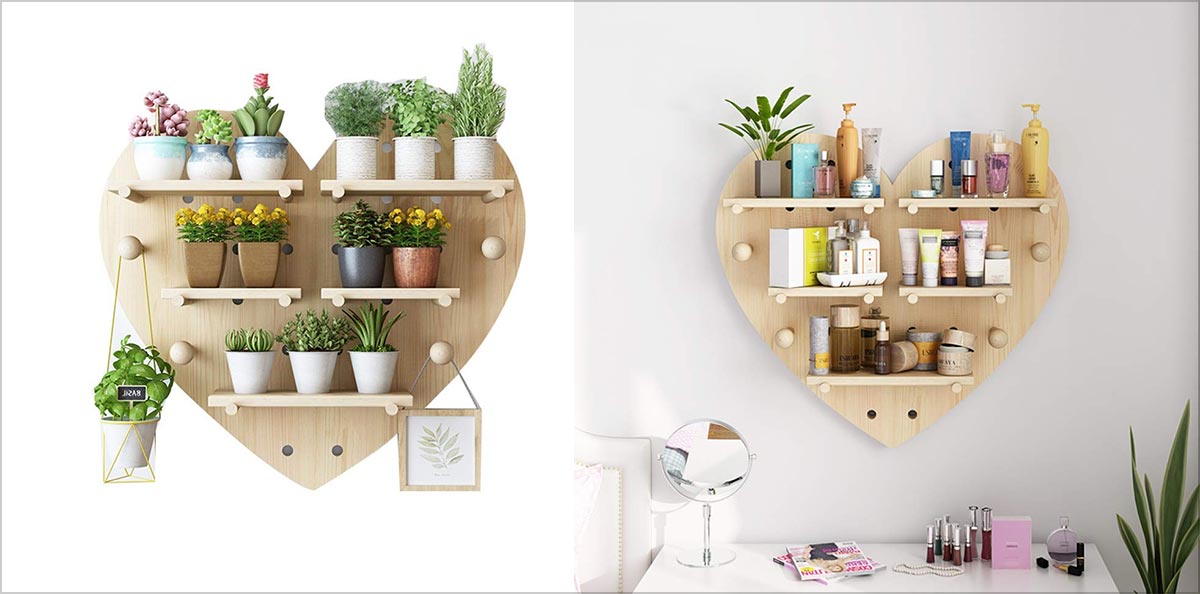 12. Diamond Earrings Heart Shape Studs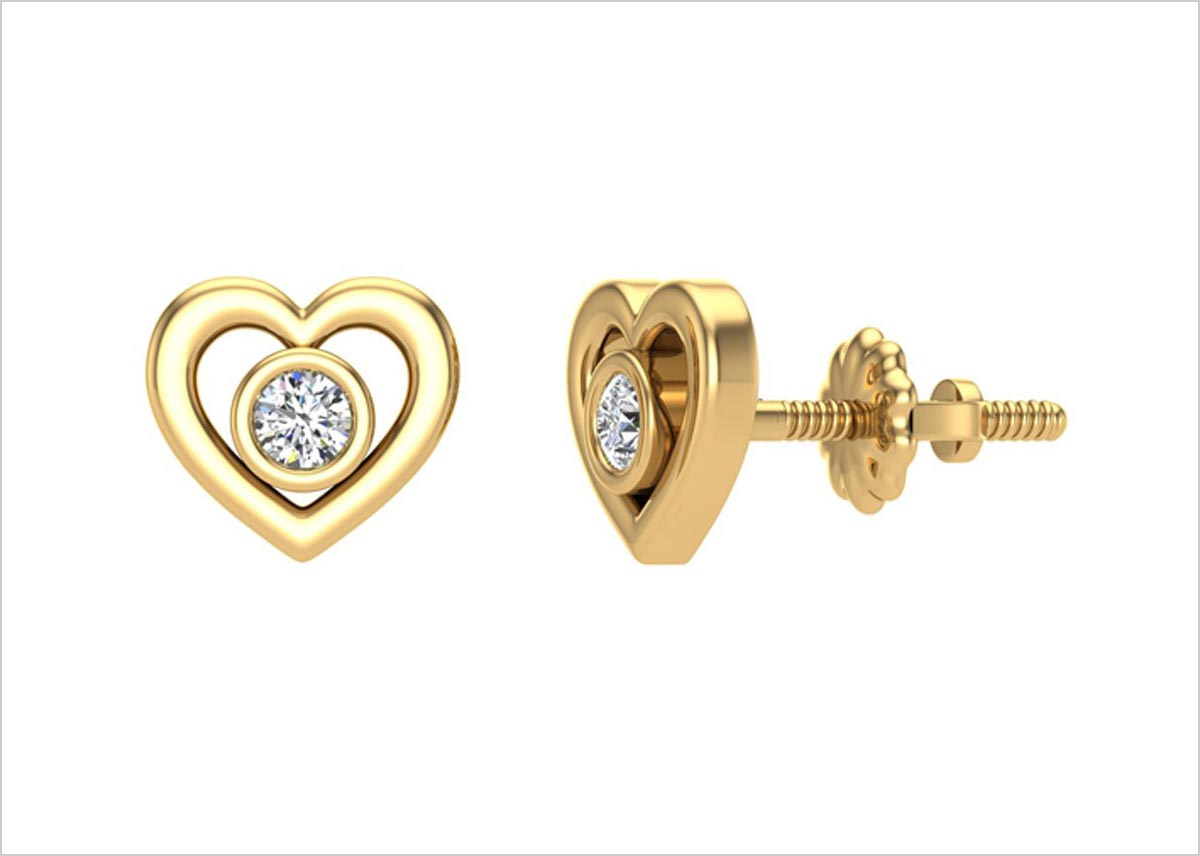 13. Heart Shape Black Leather Waist Belt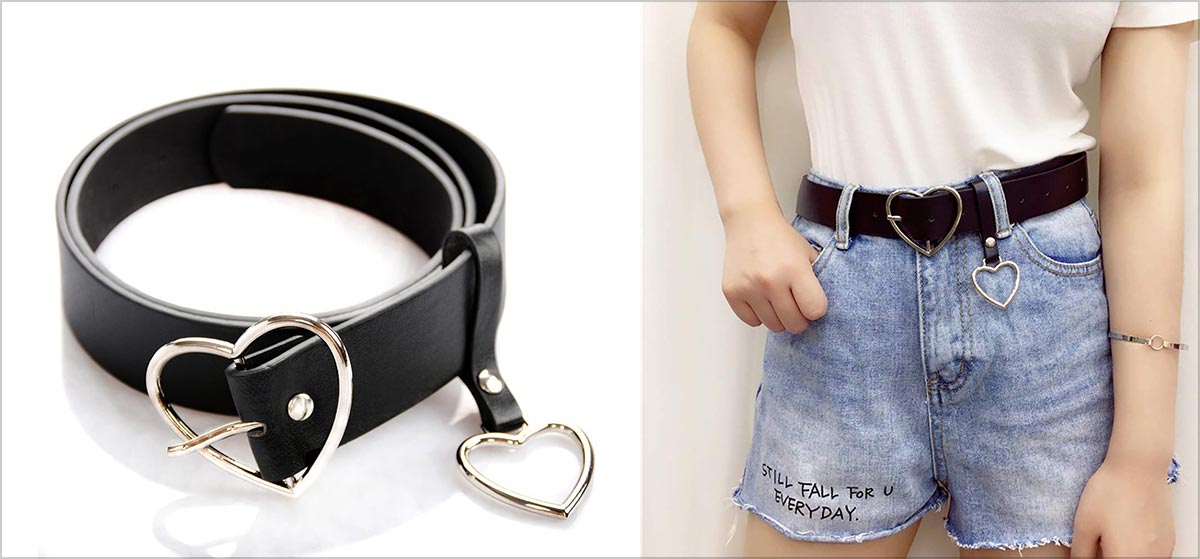 14. Aluminium Heart Shaped Cake Pan Set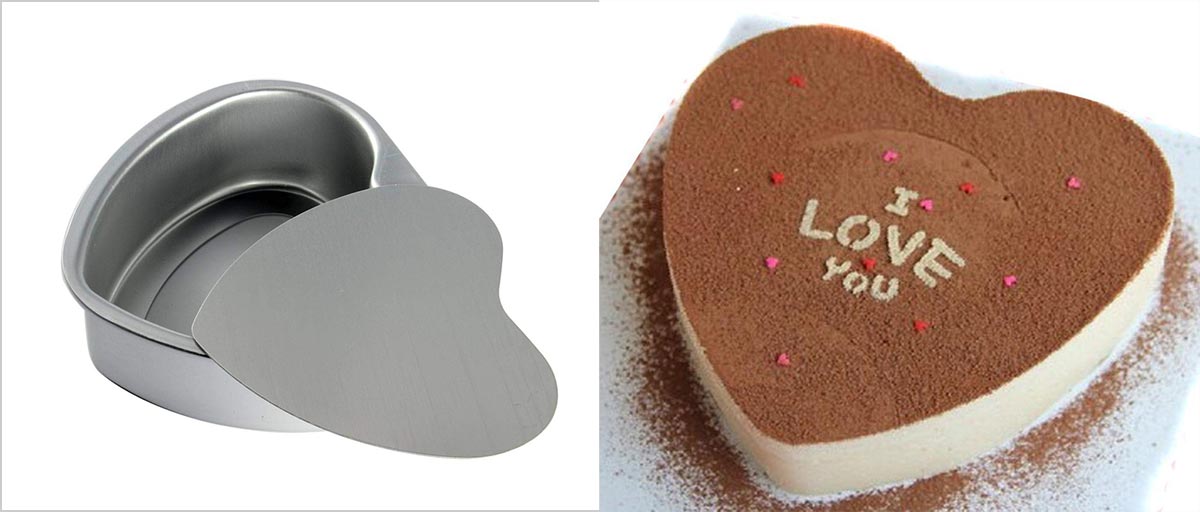 15. 6-Inch Heart Shaped Pan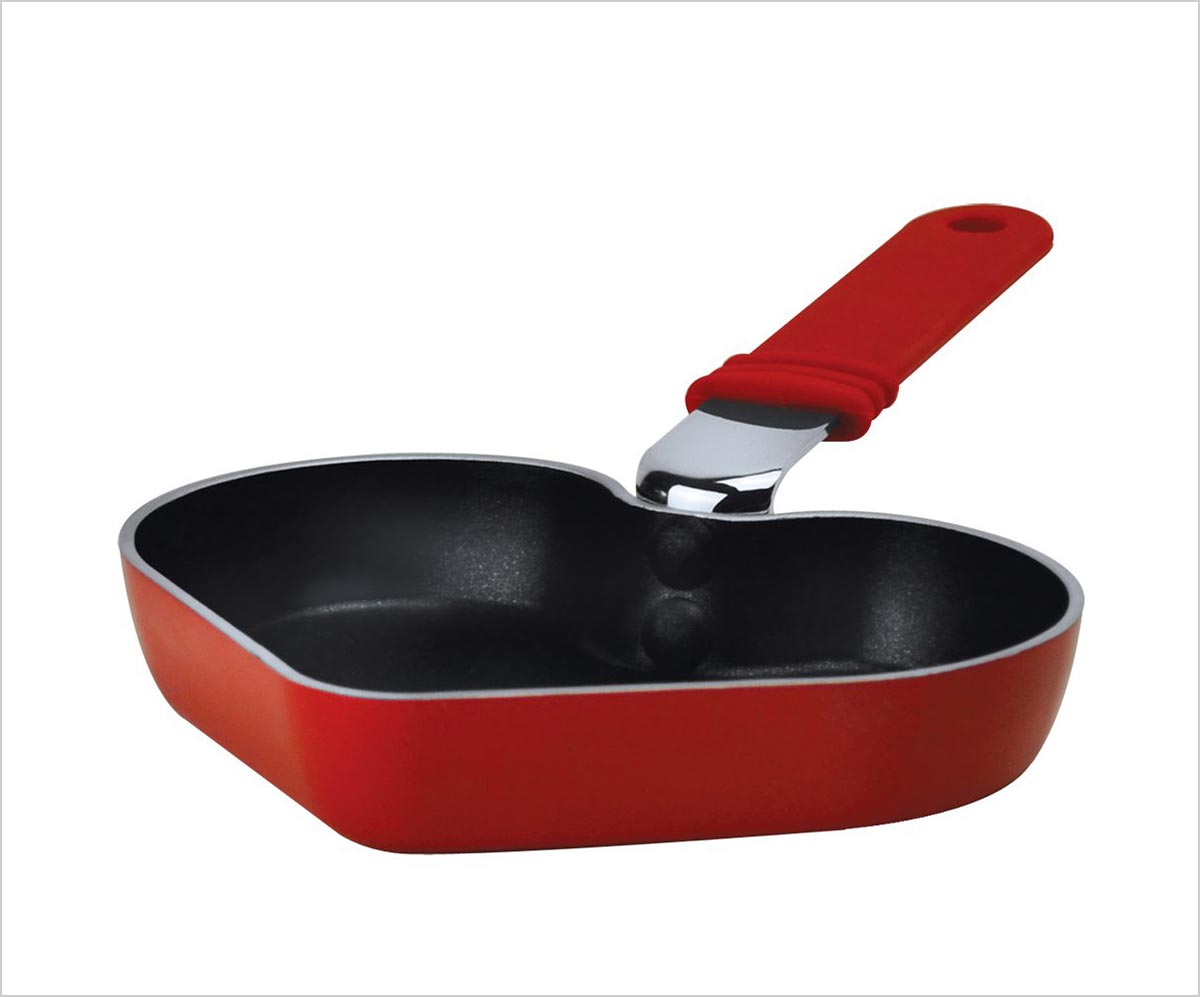 16. Heart Shape Stone with Crystals Jewellery Box
Buy from here | Jewellery Tray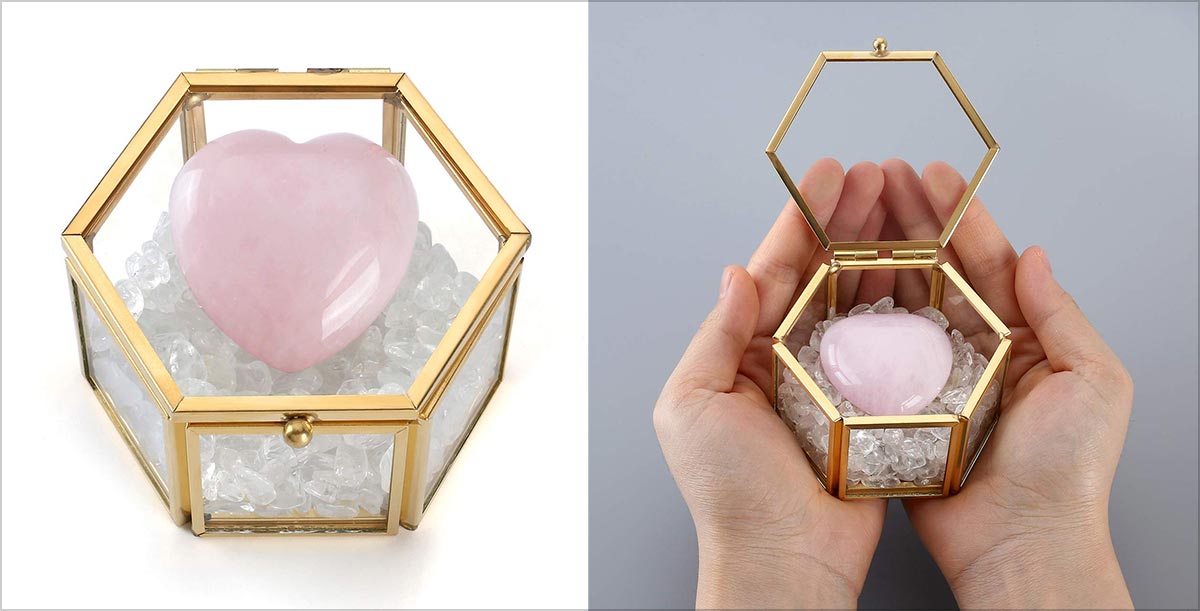 17. Patchwork Heart Laser Cut Wood Ornament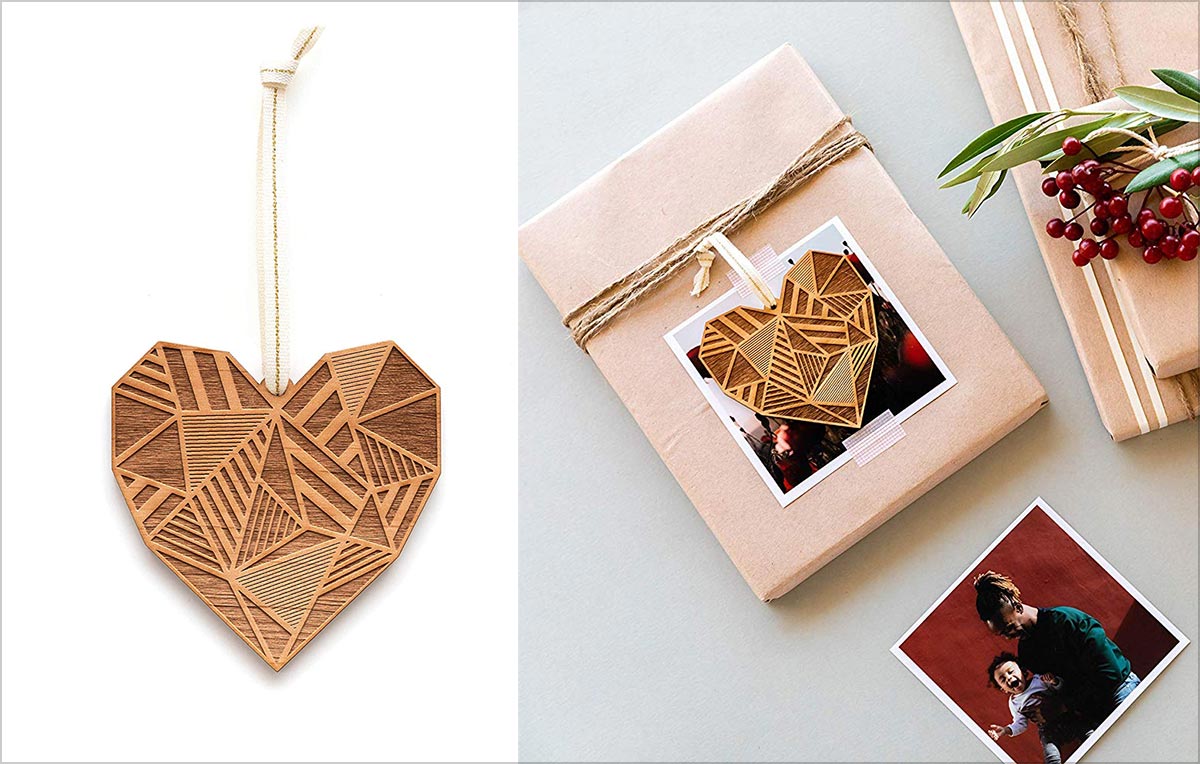 18. Heart Shape Curtain Lights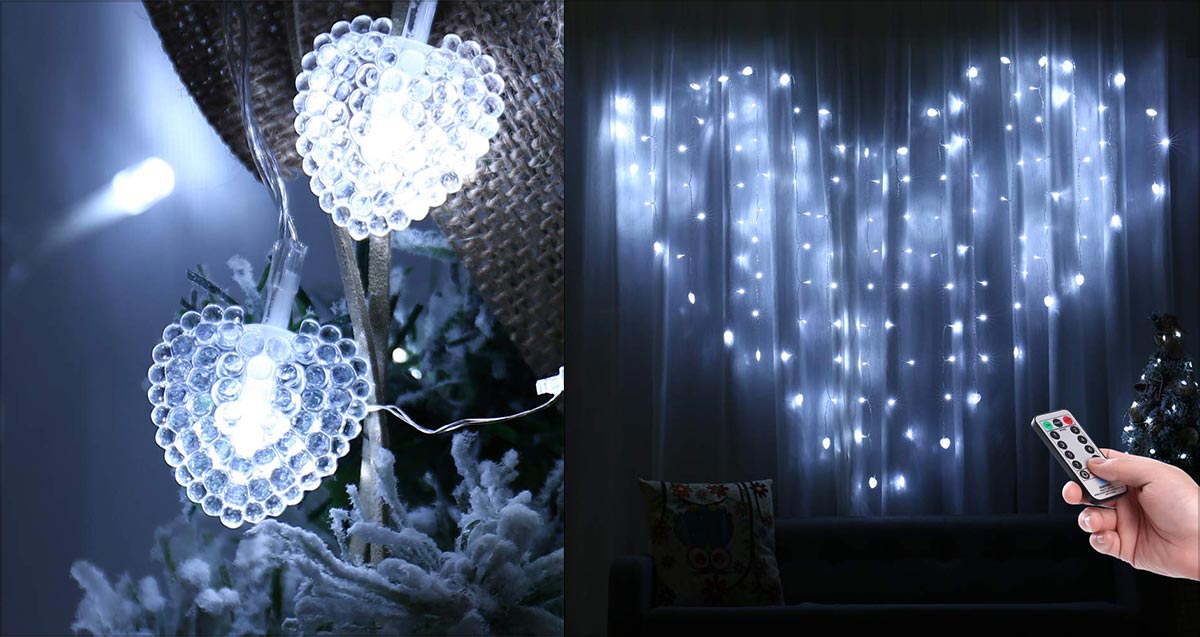 19. Wood Hearts Natural Unfinished Coasters
Buy from here | Heart Shape Tags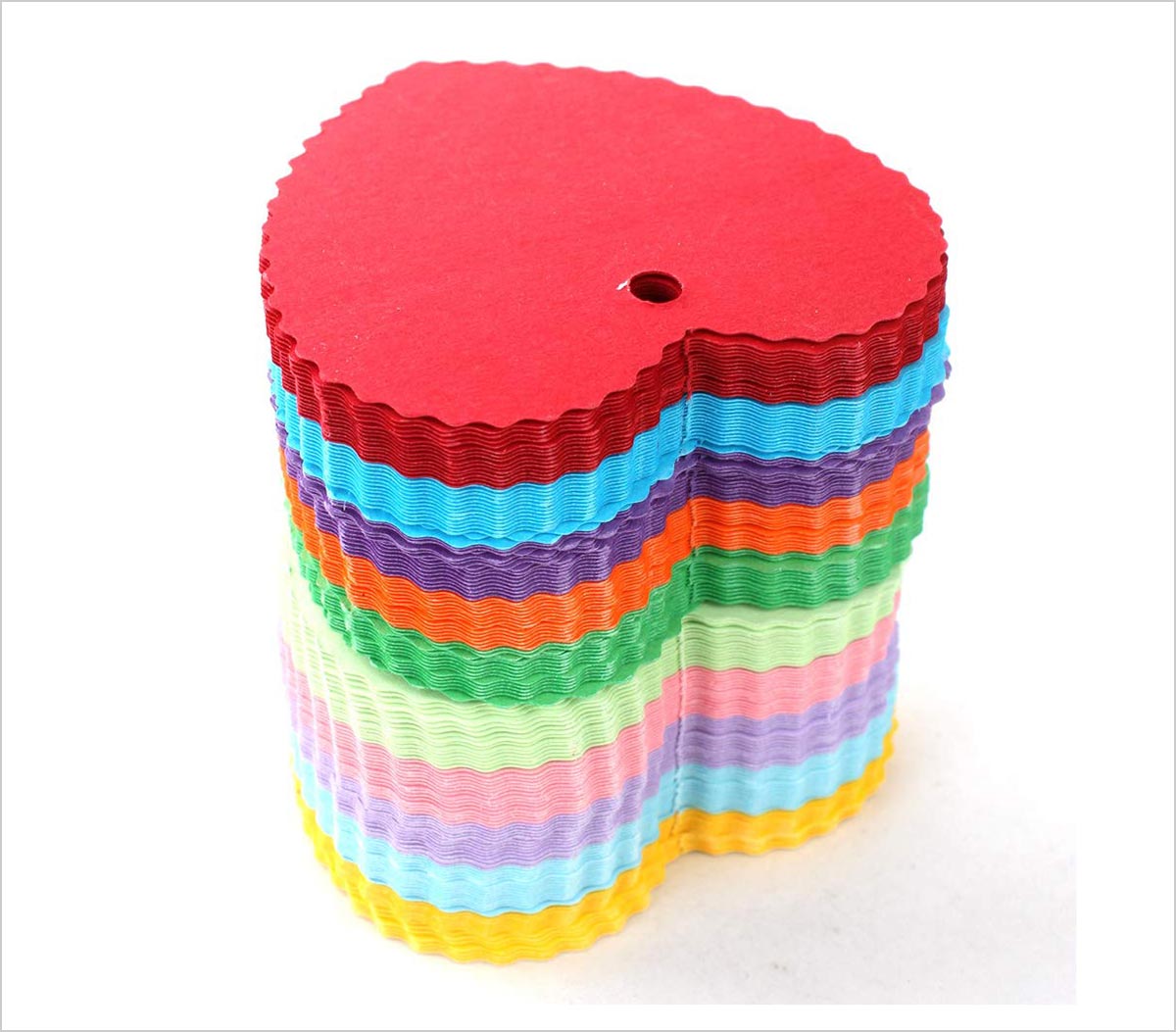 20. Heart Wood Ring Box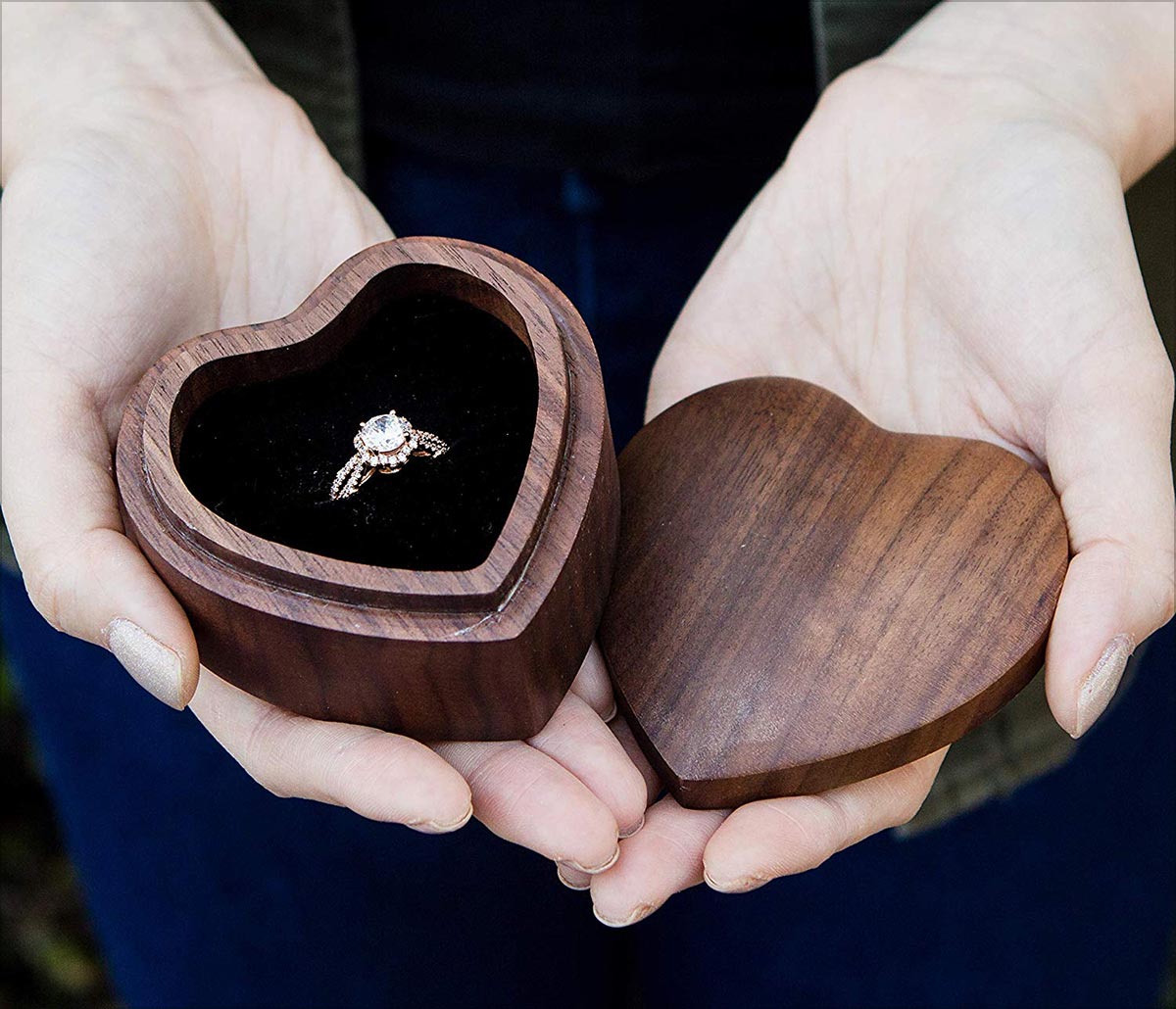 More Valentine's Day Articles: