Oh, you guys we are sure that you know that this is one of our favorite titles to work on and we just love to explore how artists are contributing so much to the world of creativity and art and drawings and everything aesthetically beautiful for that matter! Well, hello there lovely readers, we are back with yet another amazing blog of ours and today we are going to be talking about pencil drawings and of course about Alena Litvin and her hyper-realistic pencil drawings.
Here is something a little about our artist Alena before we move to the next topic. So, Alena is a Moscow based artist who happens to create hyper- realistic drawings using nothing else but colored pencils. The most amazing thing about her is that she is a self taught artist and is already getting fame for making drawings that are so real that you won't be able to tell the difference as they literally look like photographs. And that is marvelous.
Alena has drawn a number of artists from Hollywood for example; Dwayne Douglas Johnson, Will Smith, Scarlett Johansson etc. She also creates pencil drawings of children and they all look oh so beautiful that we have already become a fan of hers and we are glad that we came across her Instagram Account and instantly decided to dedicate (at least) one of our blogs to this brilliant artist.
Now let's have a look this form of drawing and creating art that is pencil drawing and how you can give it a try too! Yes, you read it right because in this blog, we will also share some easy to follow tips and tricks with you guys so that you can also get started at pencil drawings and we know that with the passage of time, you will be able to master it too. But the keyword here is practice – so the more you will practice, the more awesome your pencil drawing is going to be.
Recommended: Buying Guide of Calligraphy & Hand Lettering Pens
Although, every artist comes up with their own techniques of creating art and once they know that they have become good at something, they share the knowledge with the world so that anyone who has an interest in learning a particular skill, can learn it and then use that information for multiple purposes like; for teaching that art and for earning money or may be just for spending their time doing something productive.
Similarly, pencil drawings can be made using a number of techniques and it is in the hands of the artist to make the pencil work for them. The most and only tool for creating a pencil drawing is the pencil – obviously! And you need to make sure that you have full control over it so that you can see where it will take you.
Another important thing to have control on is your own self – because we have seen a number of individuals giving up just before they are going to make something wonderful and that happens because let's be honest, we have become so fast that we do not want to wait. We want everything to happen at the pace of uploading a photo on Instagram or sharing a snap on Snapchat but we often tend to forget is that not everything can be done / learned over night.
In order to give pencil drawings a start, you need to know that it is not only a time taking process but there will be days when you won't even feel like holding a pencil – and that would be okay too but you also need to make sure that you do not give up on one of those days as you will not be only wasting your own precious time but you will also miss out on creating excellent pencil drawings. And we know that you don't want that to happen.
So, to get started with the pencil drawings, you must get your hands on the following items: You can buy them from the following links
And that is all for today guys! We are sure that with our tips and having to create drawings through your pencils will help you in achieving your goals so, don't forget to share your feedback with us in the comments section down below. Oh, and while you are at it – feel free to share our blog with your friends and family members too!
Credit: Alena Litvin
70+ Awe-Inspiring Super-Realistic Pencil Drawings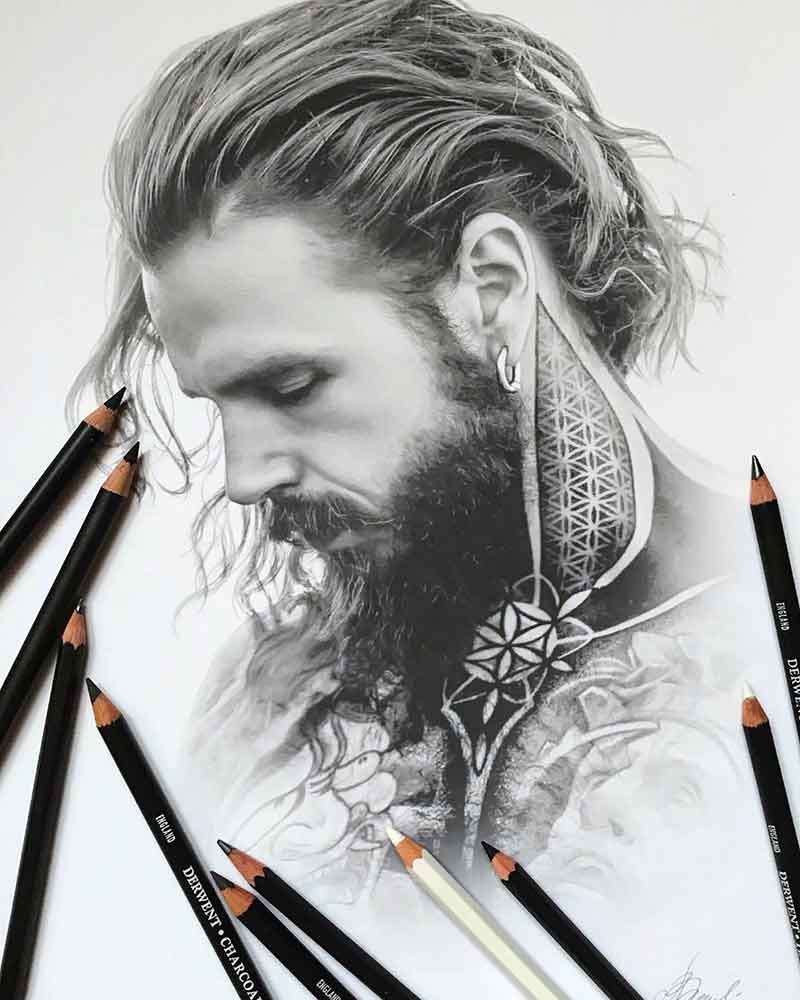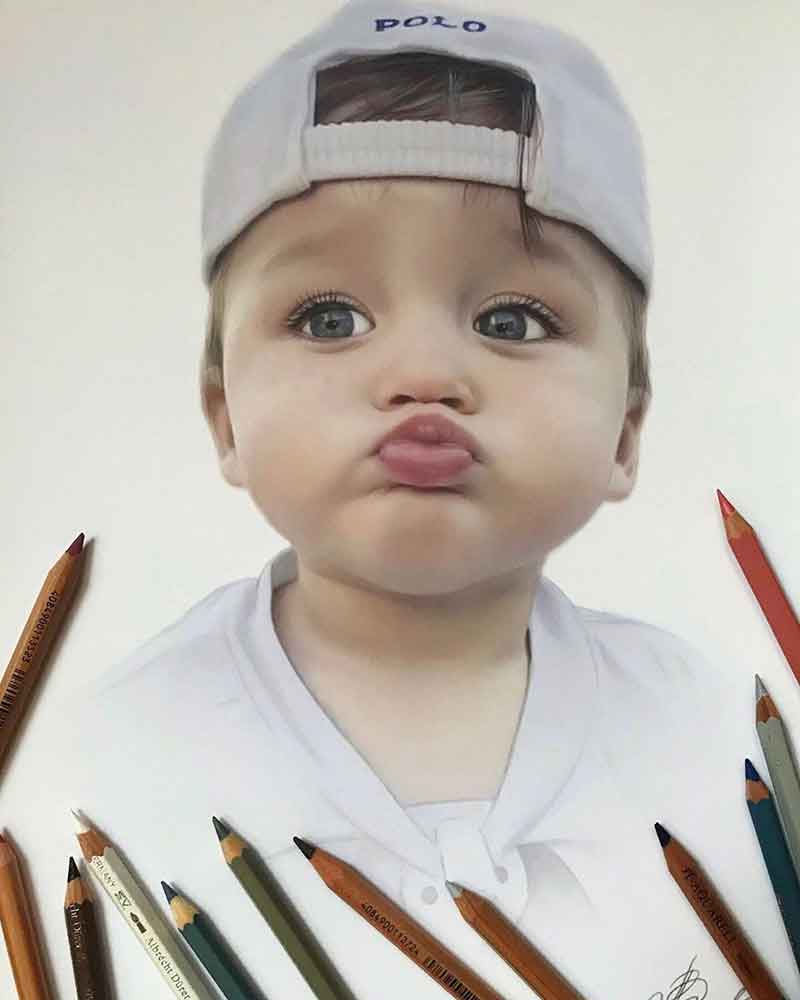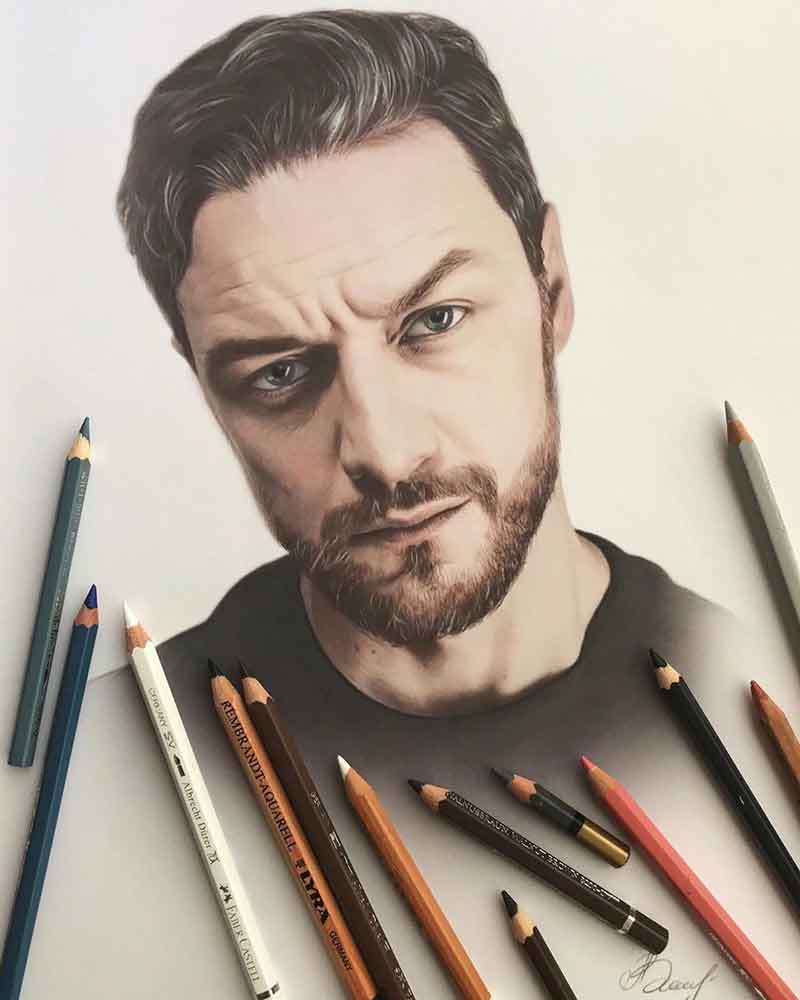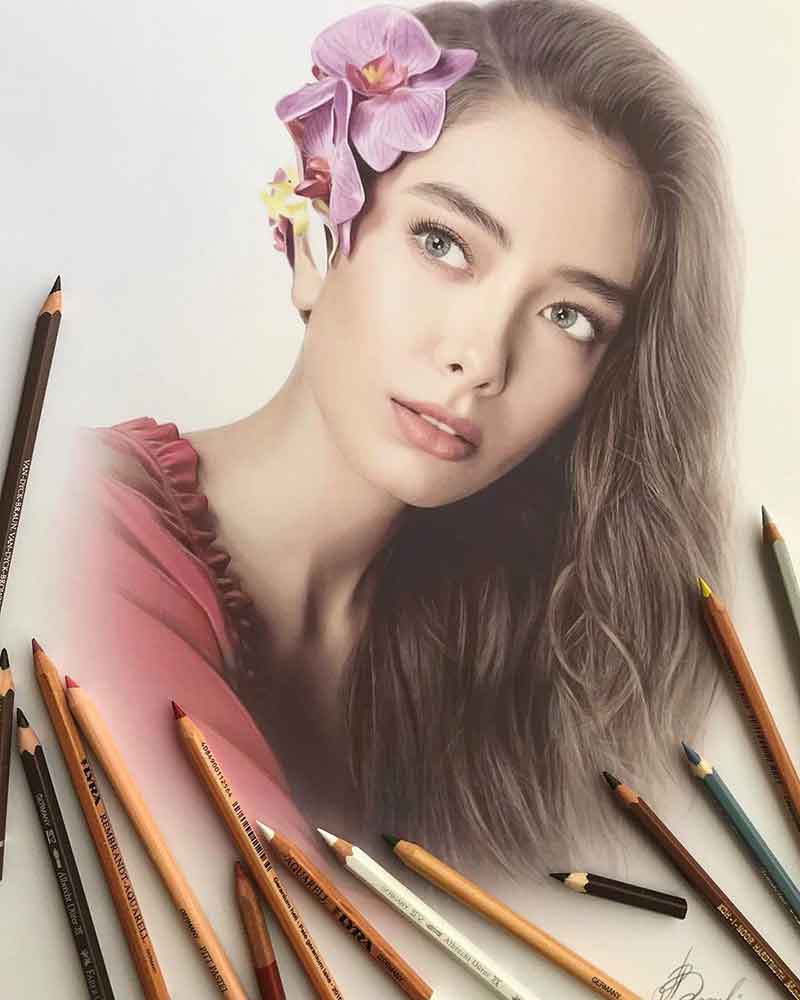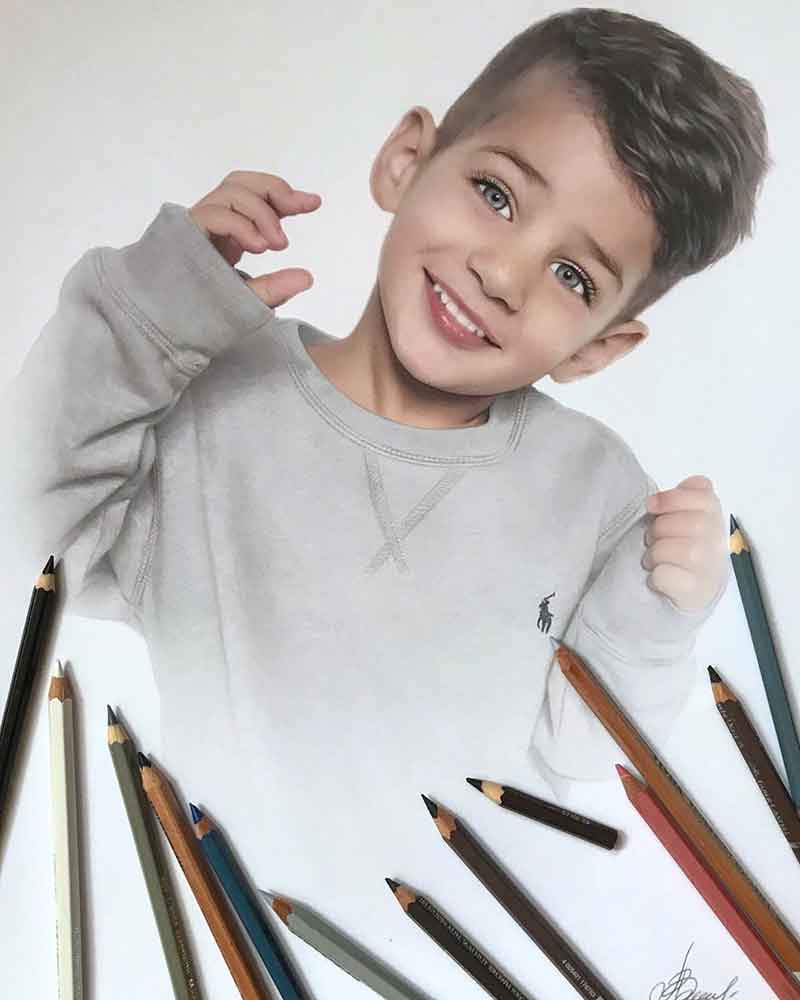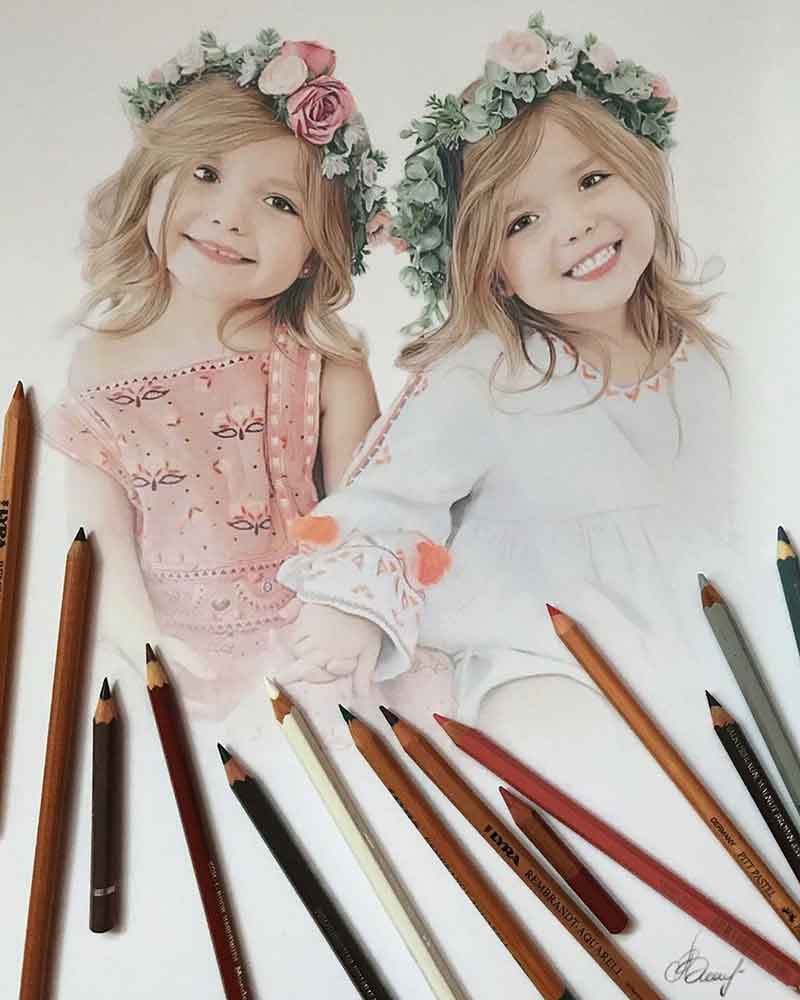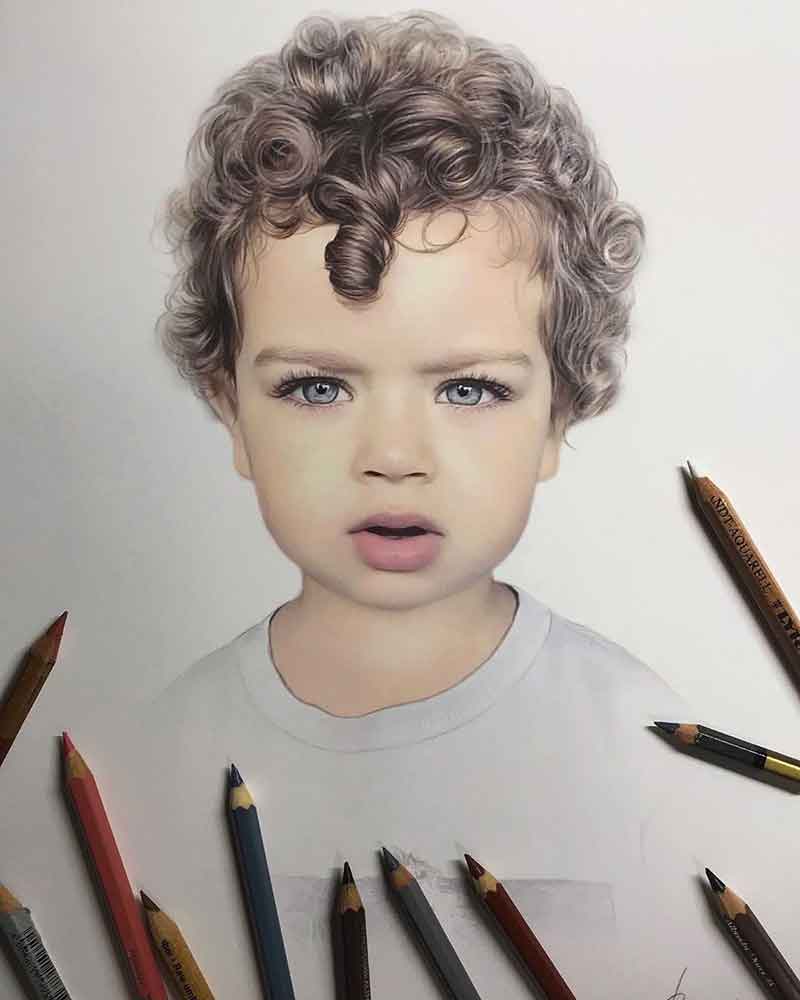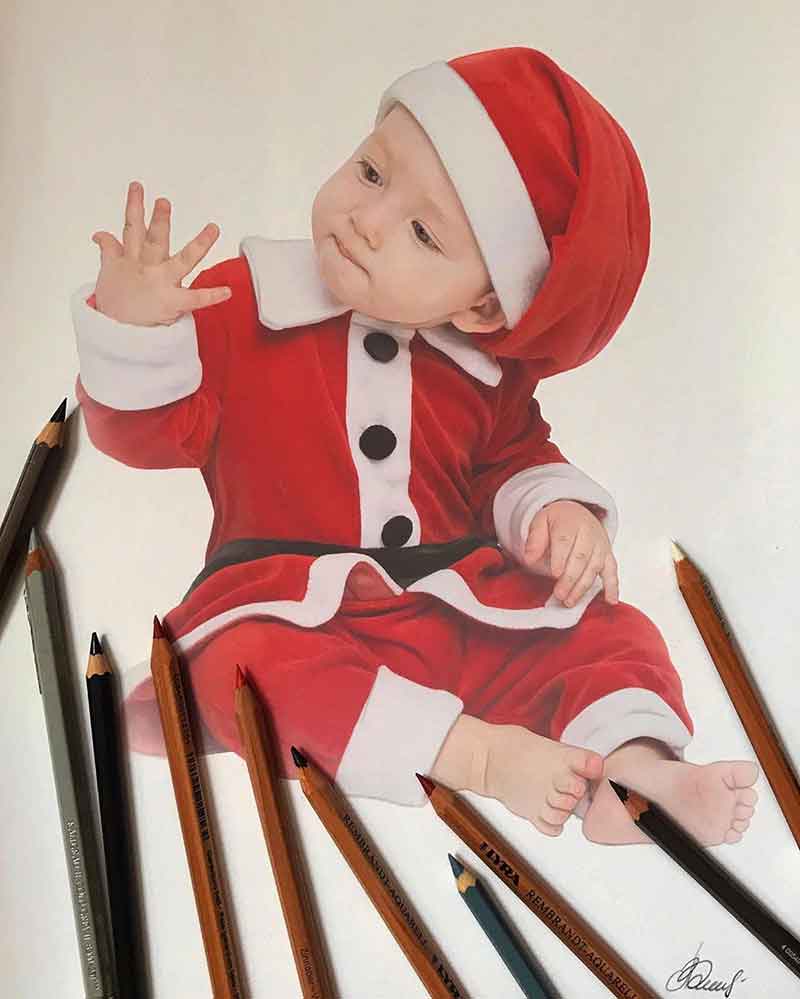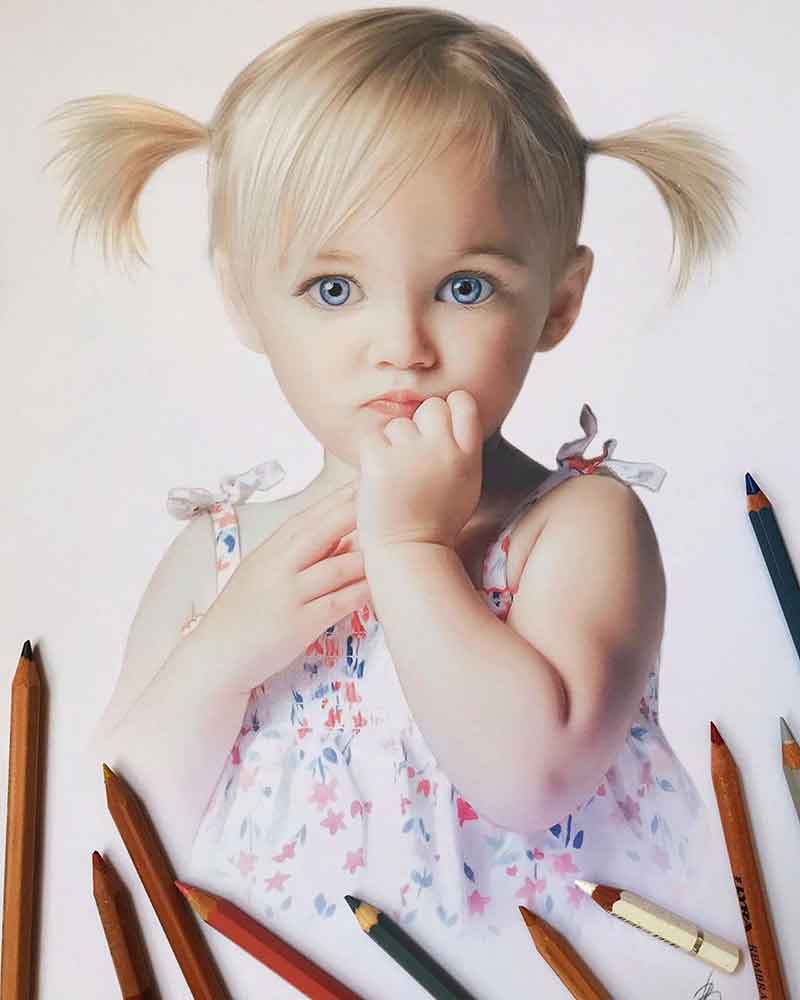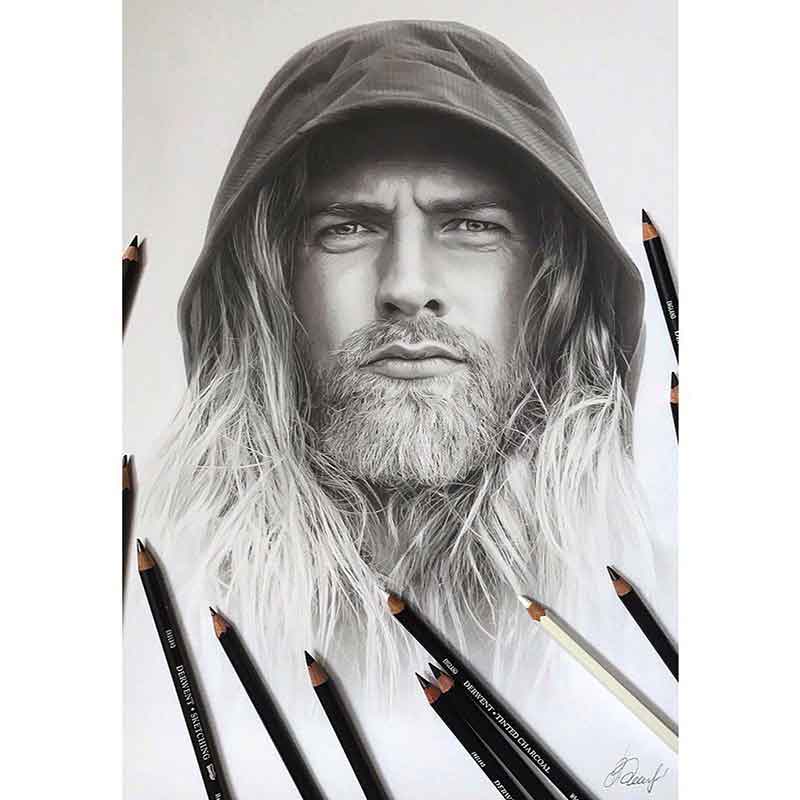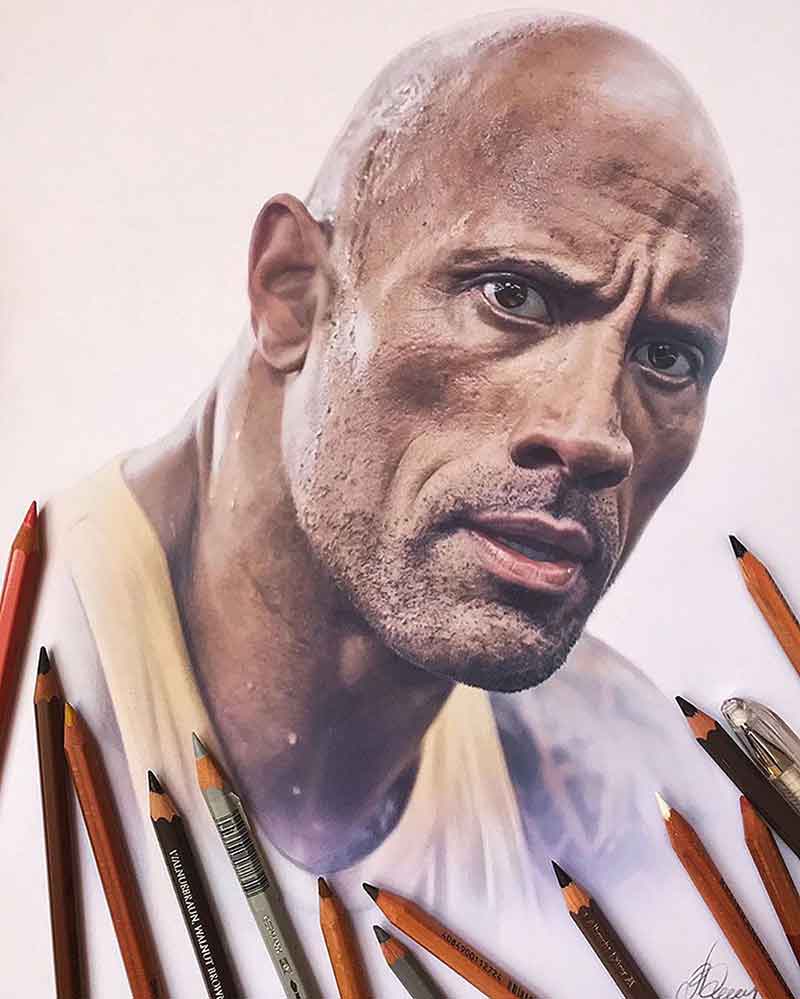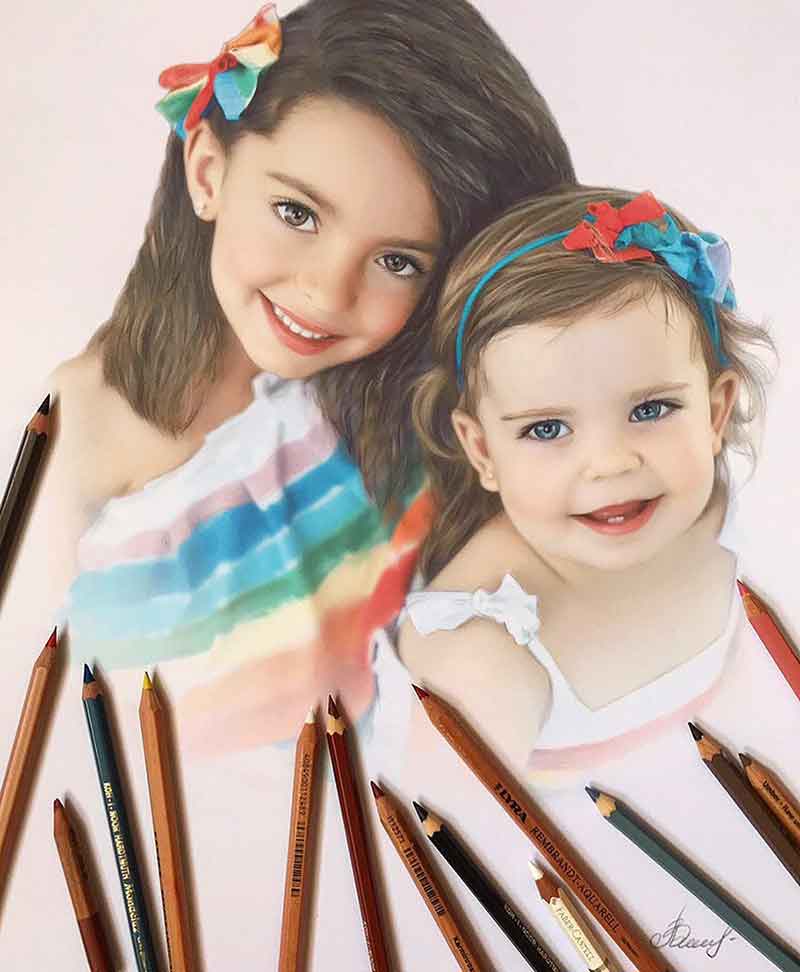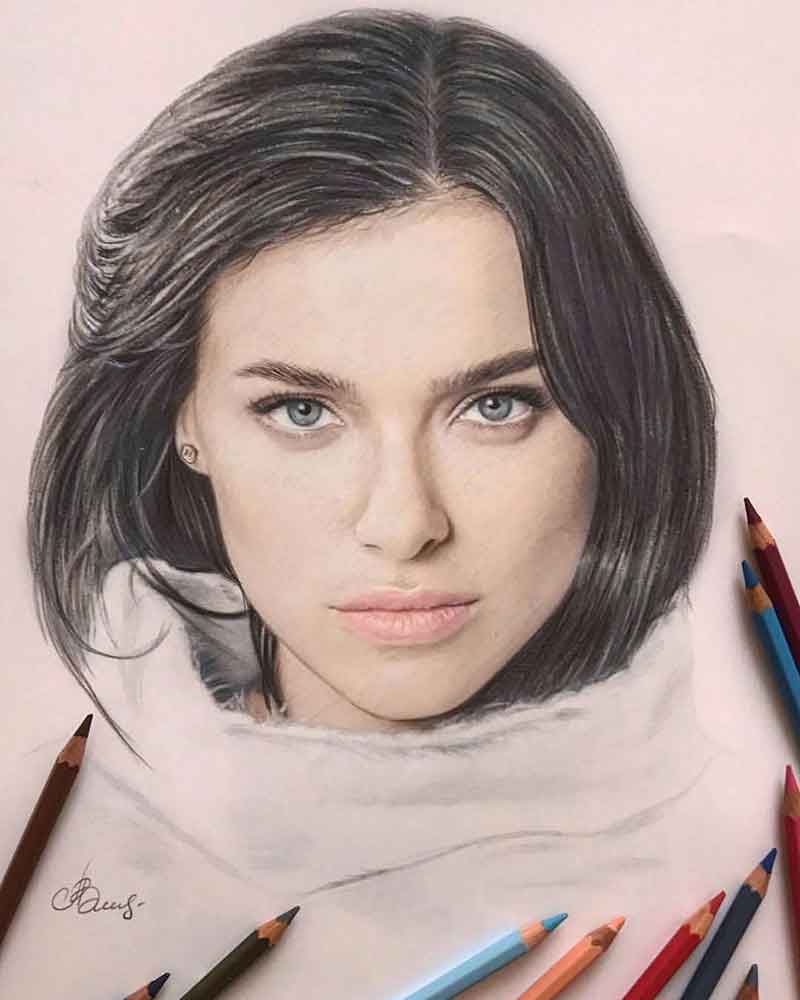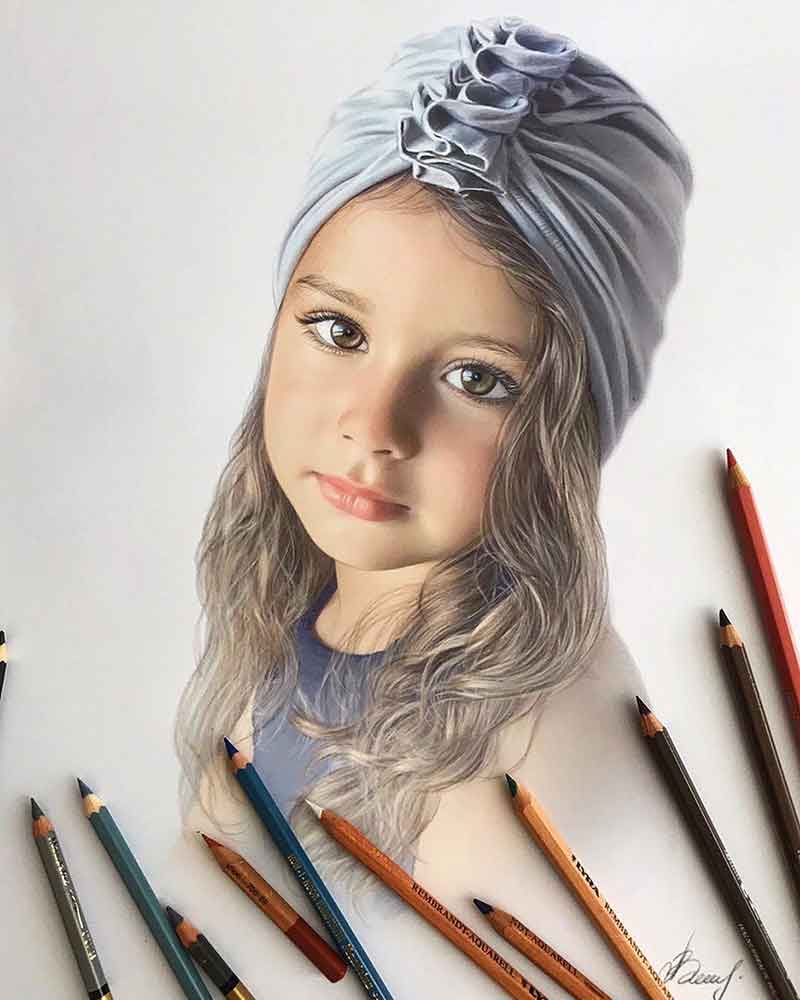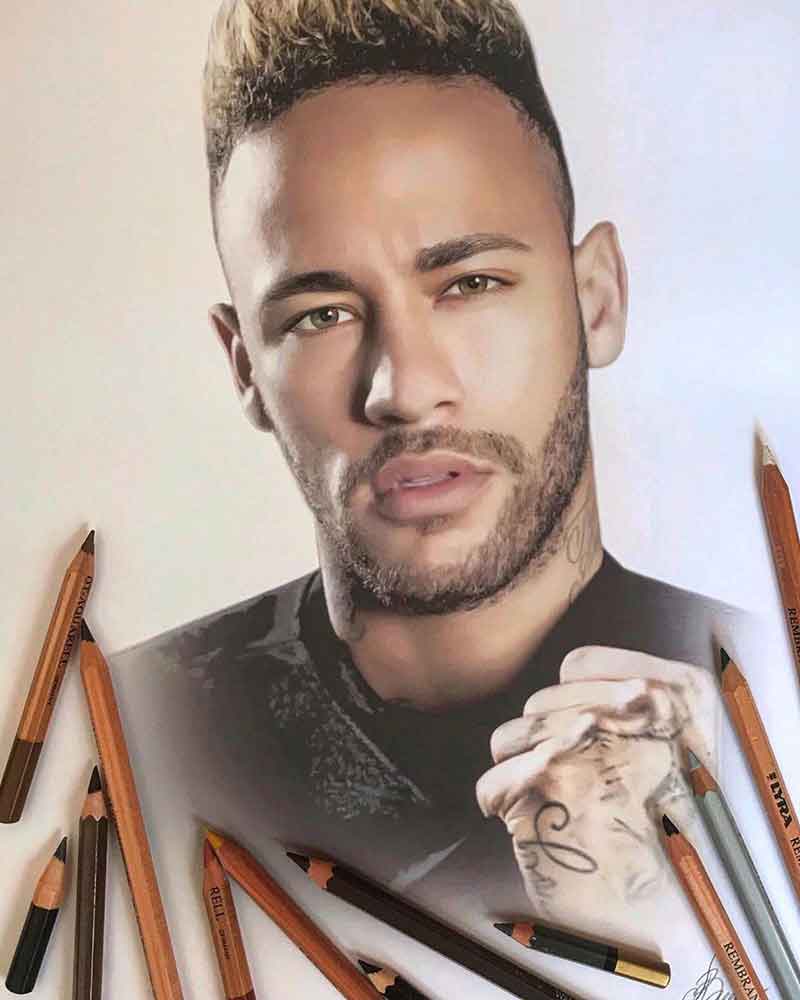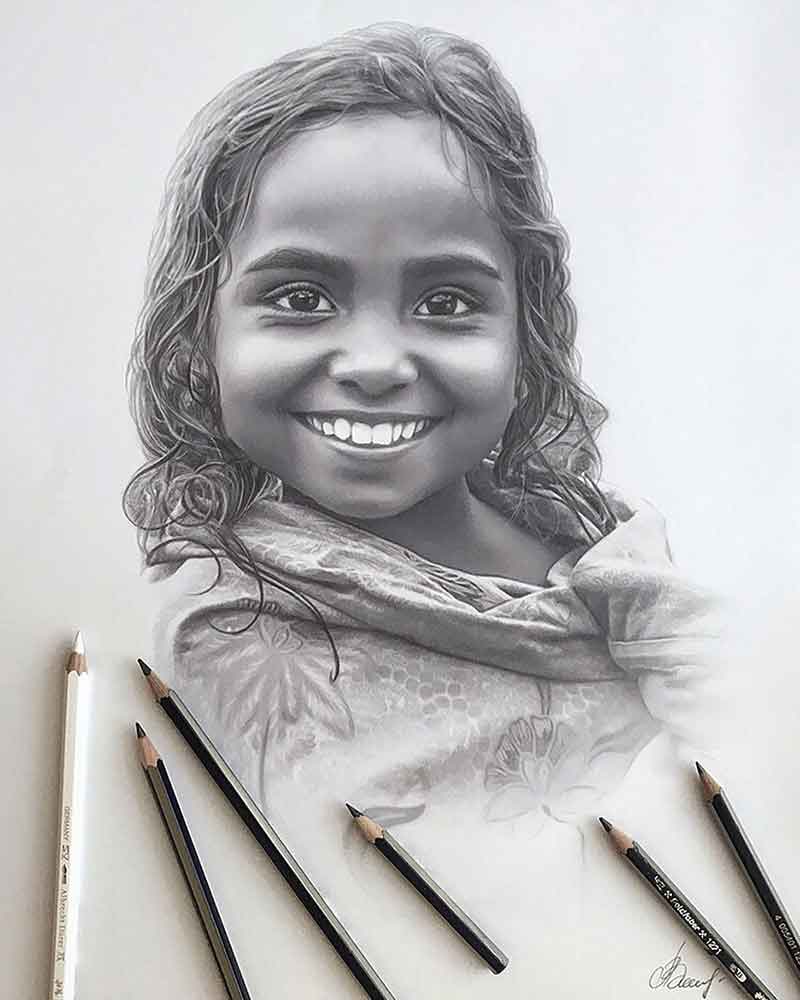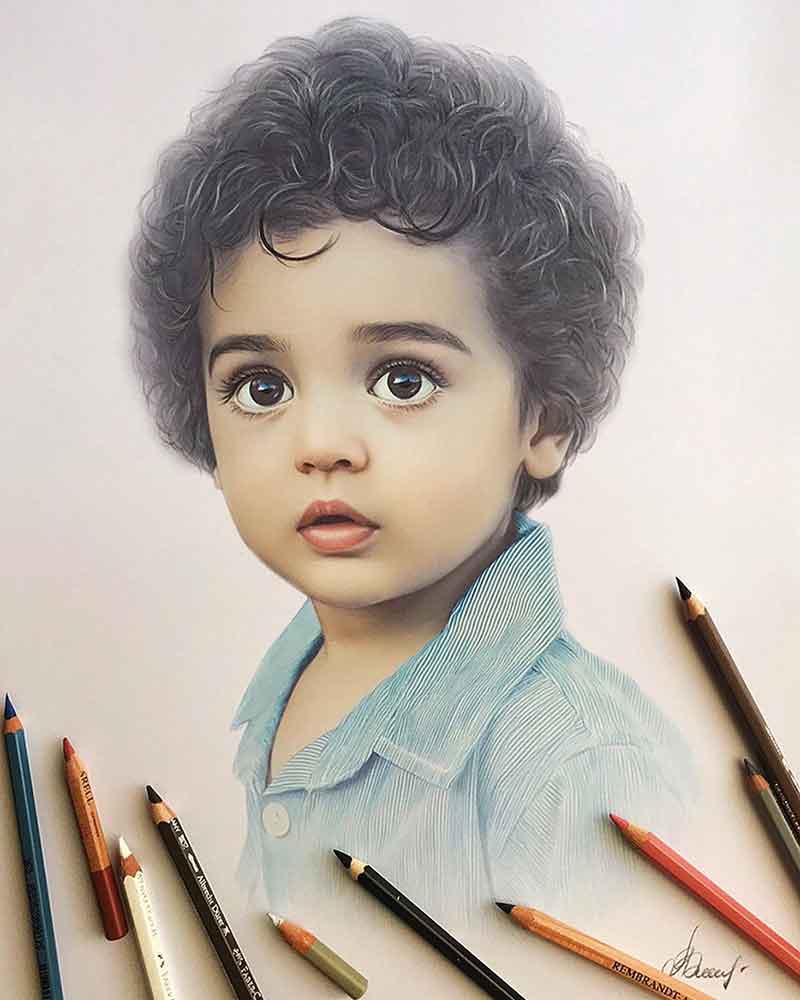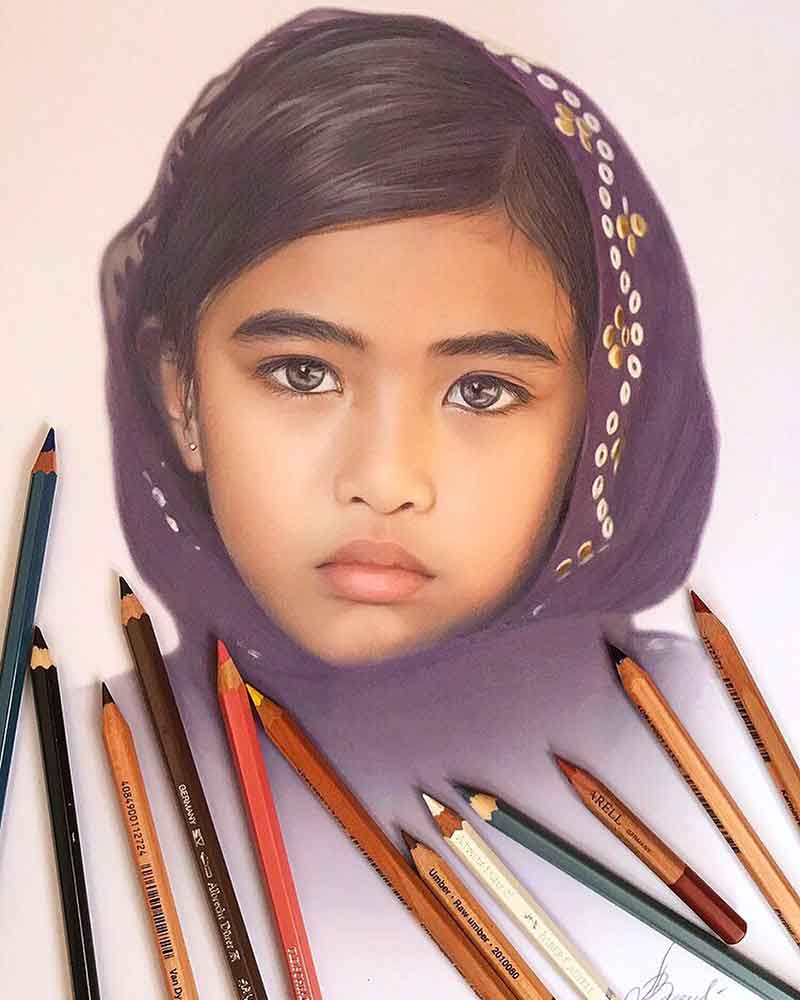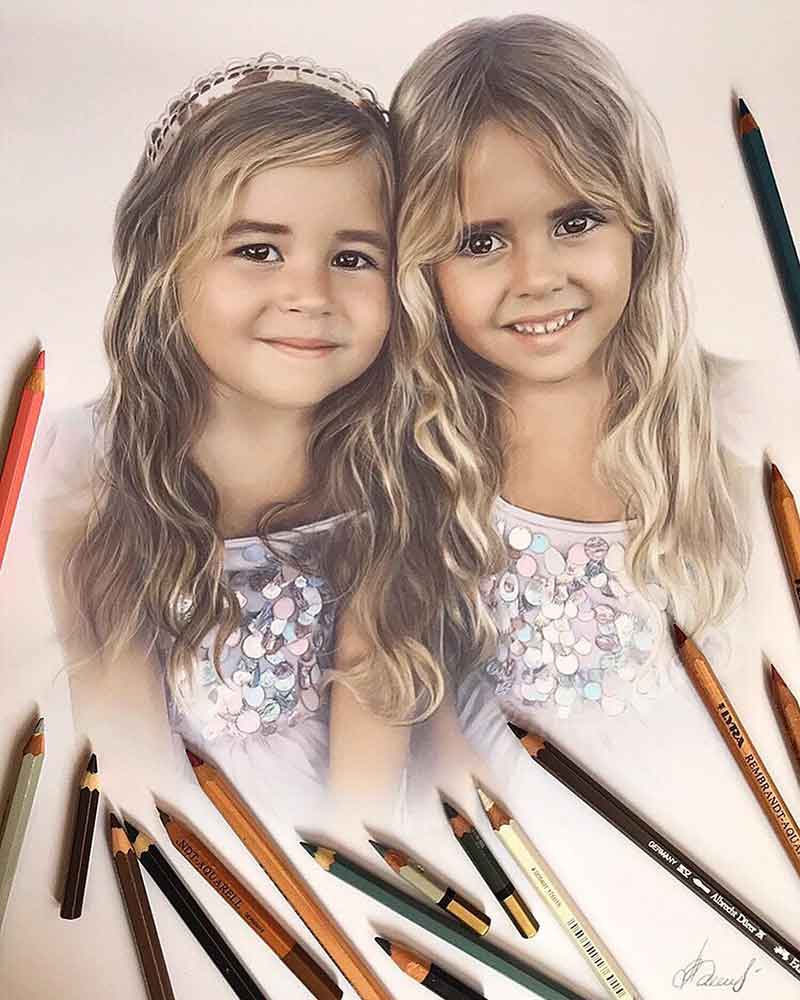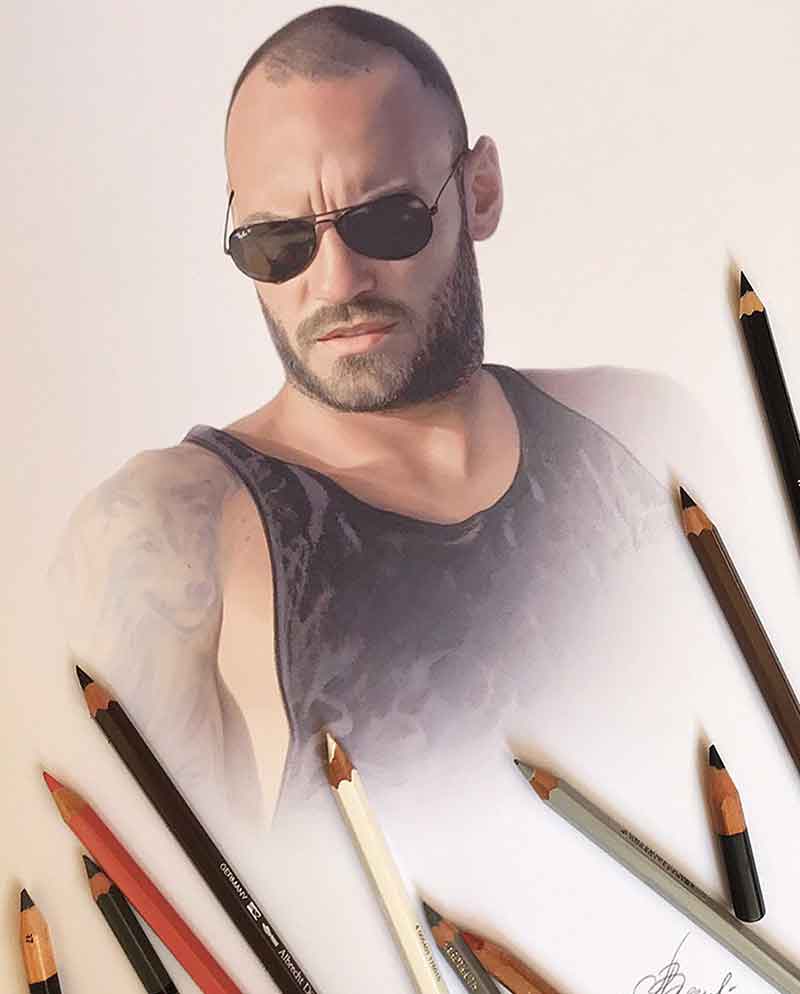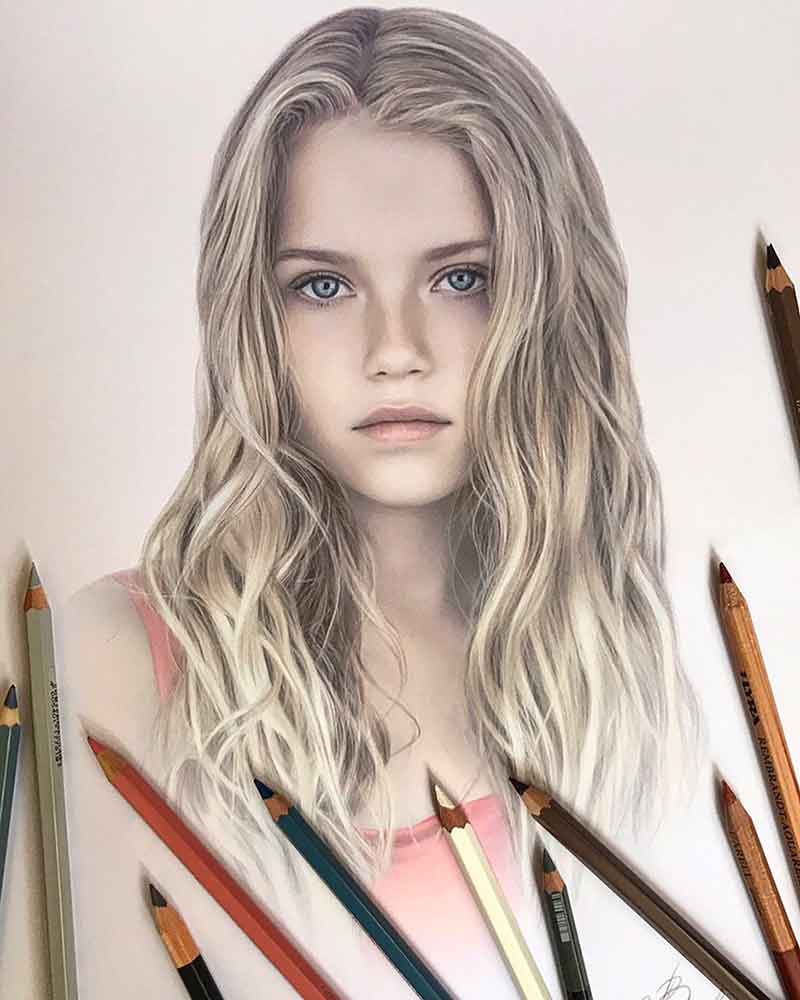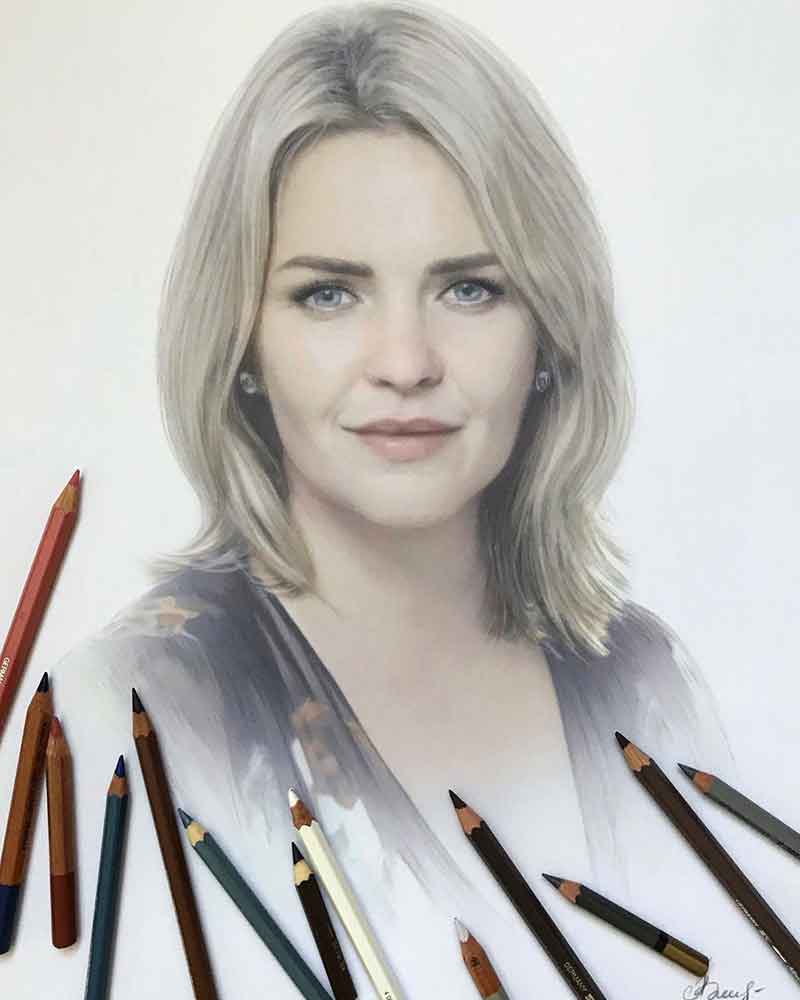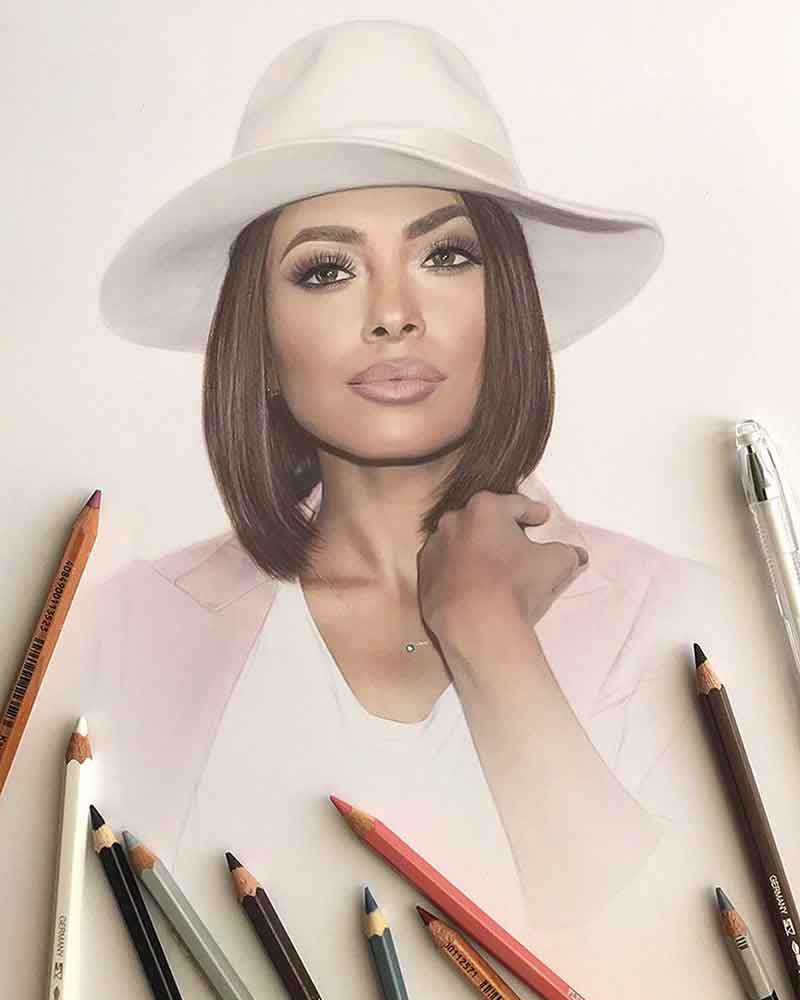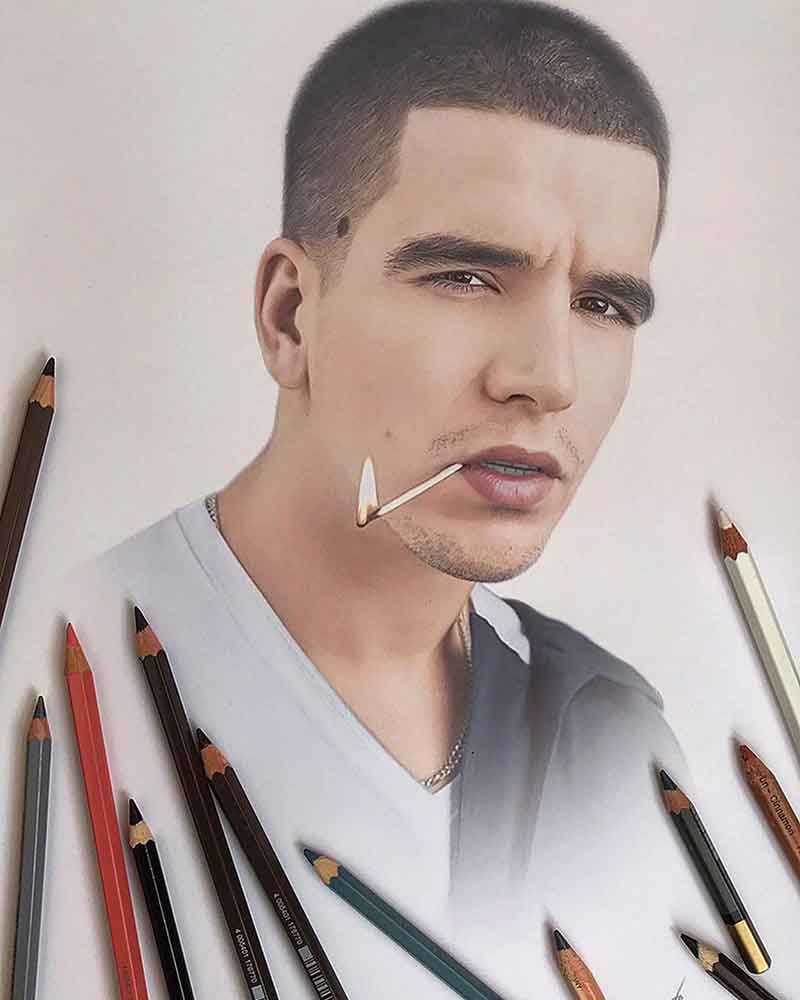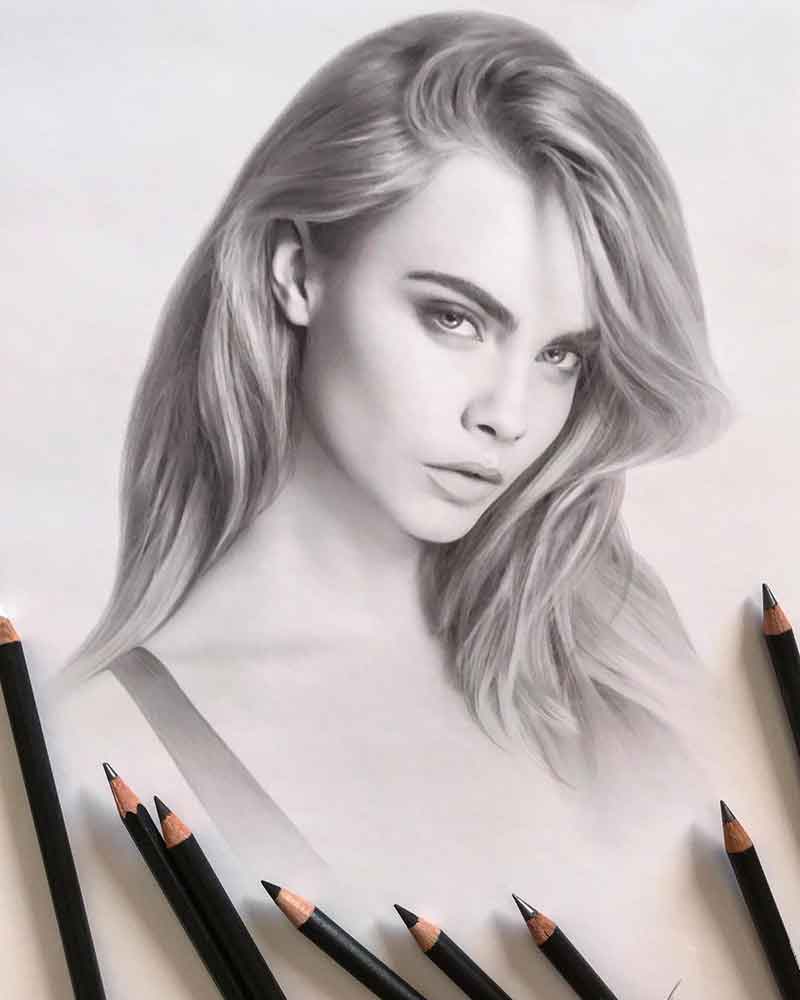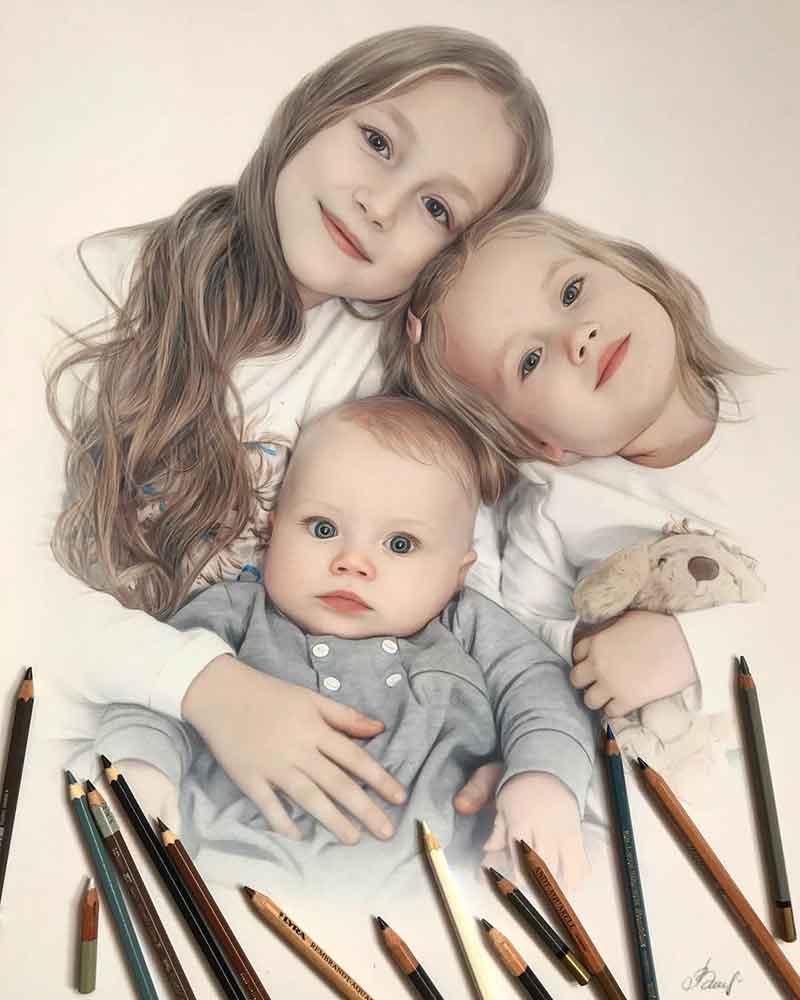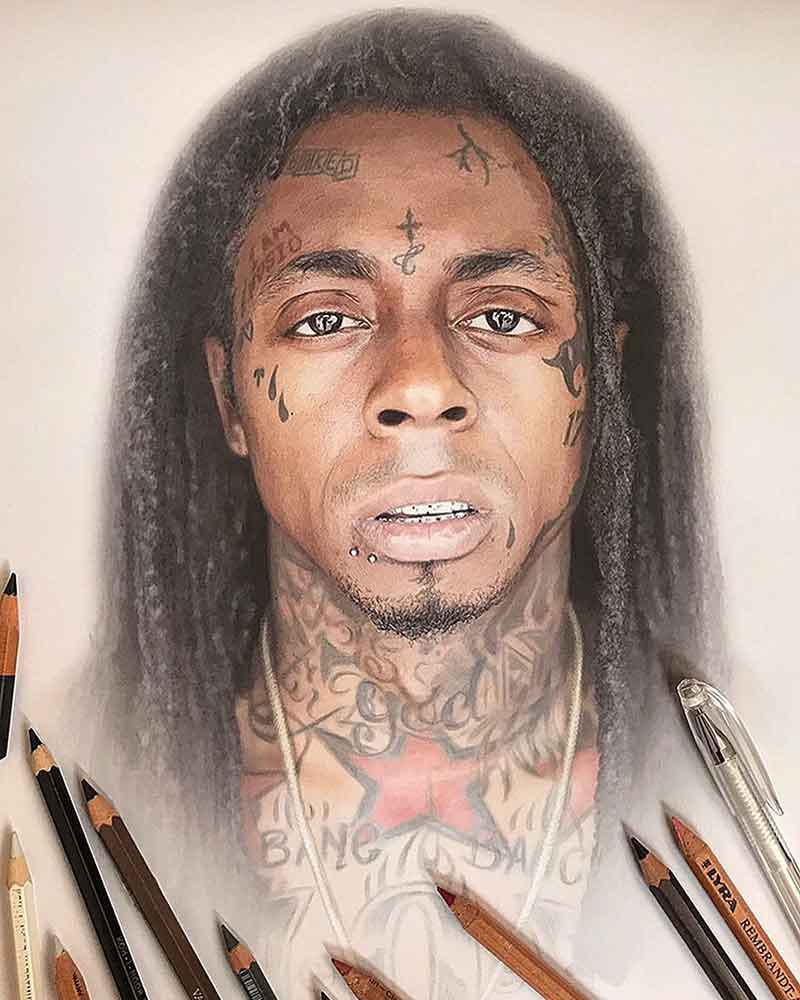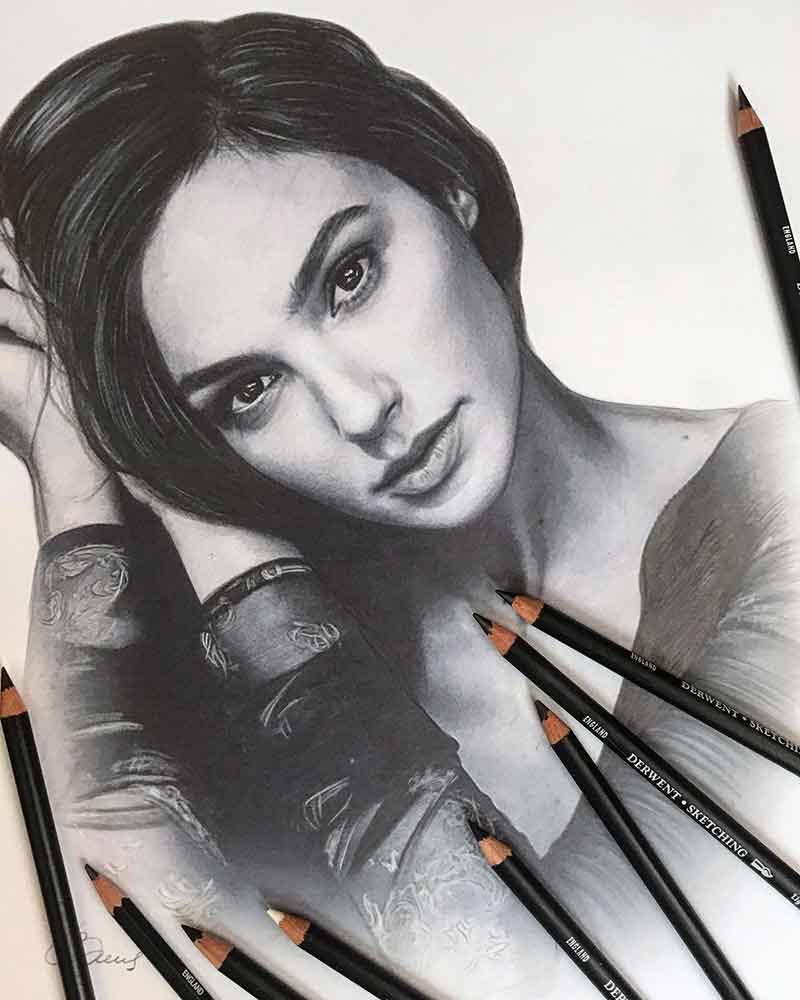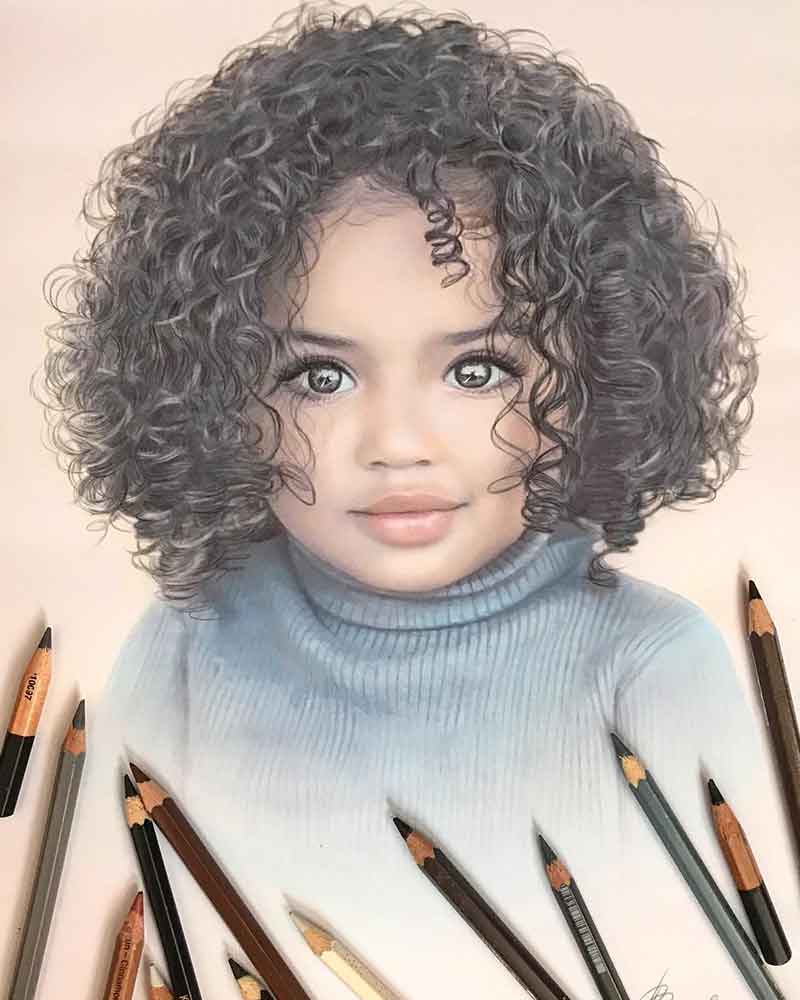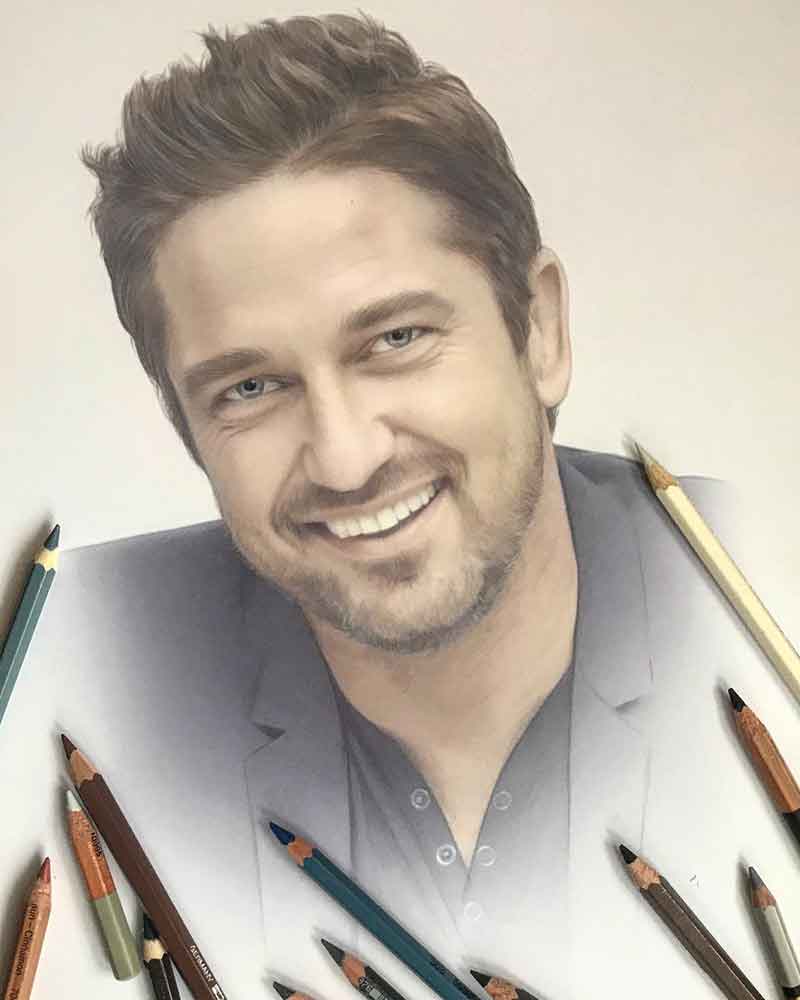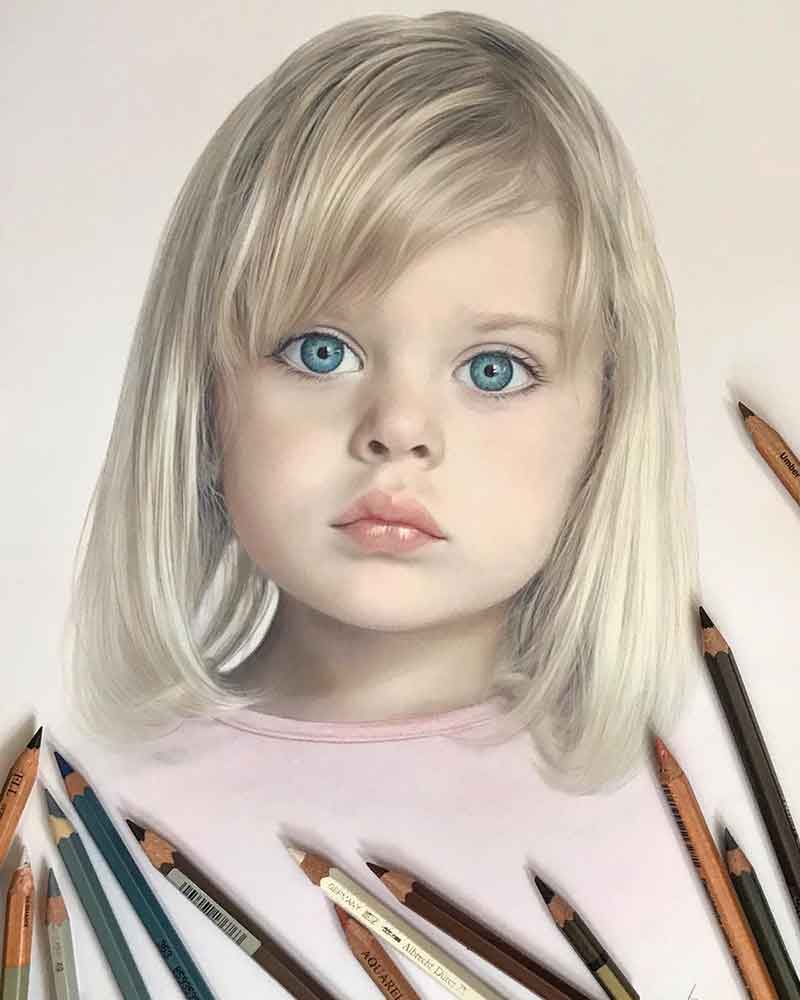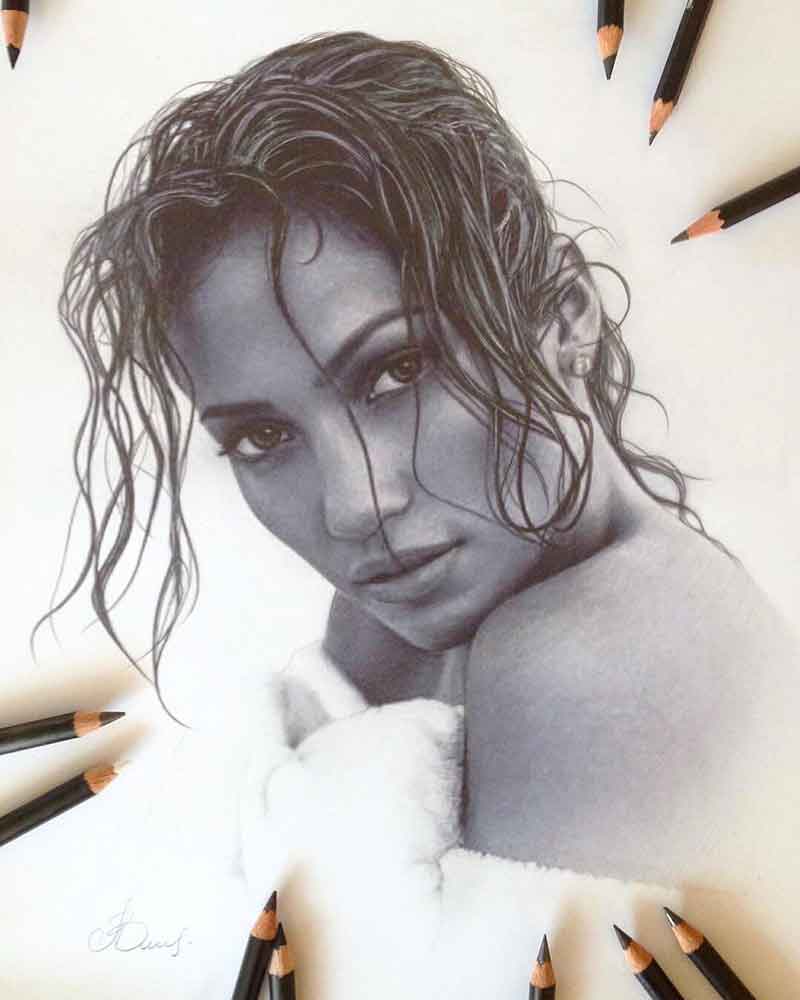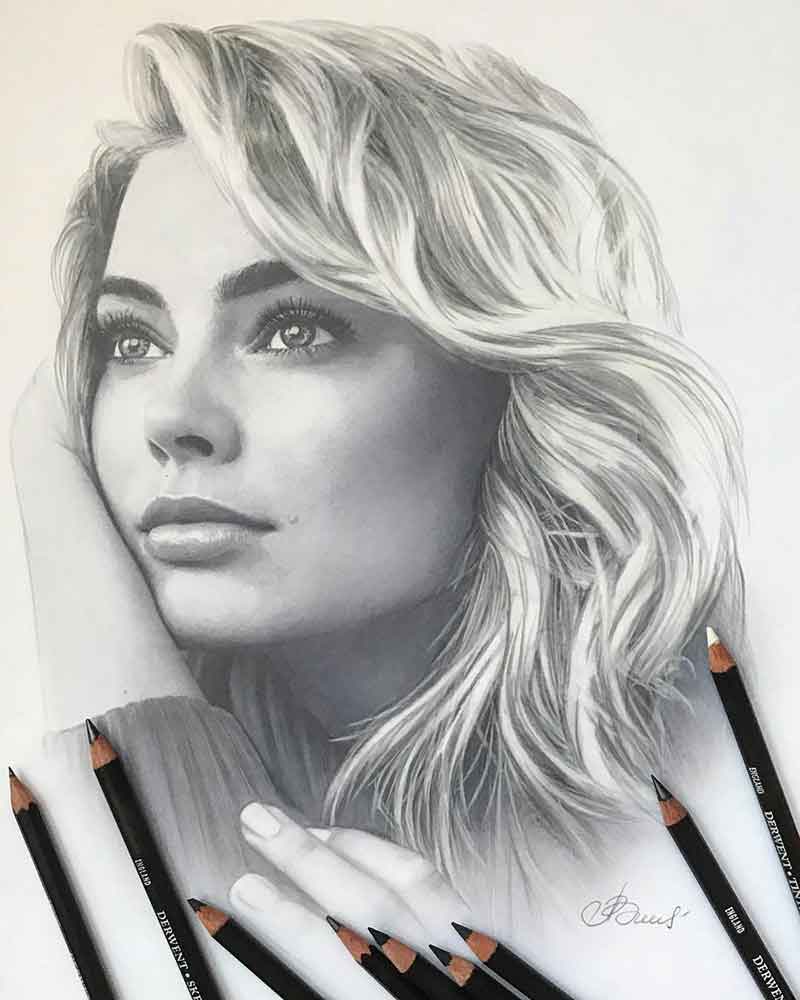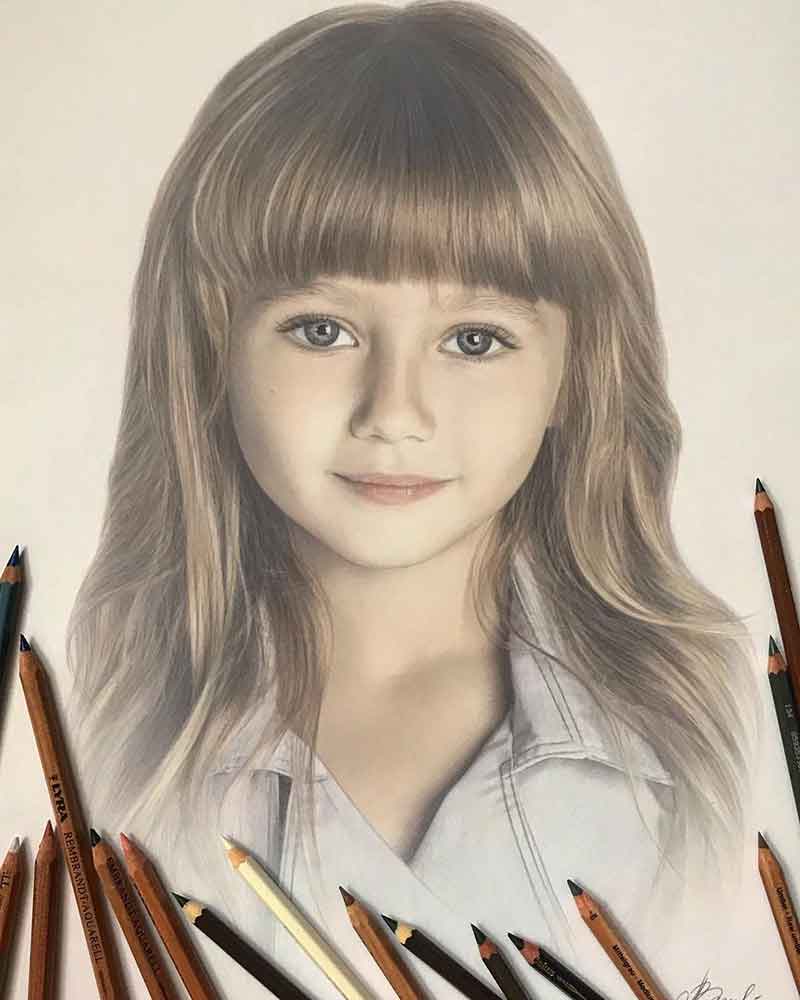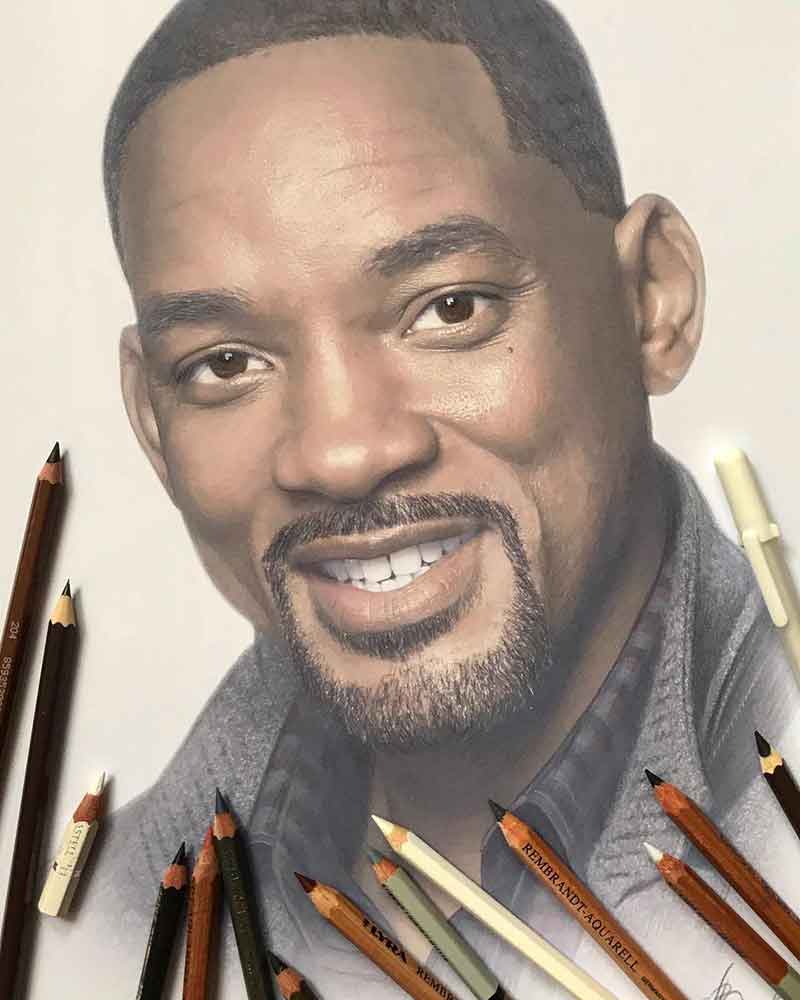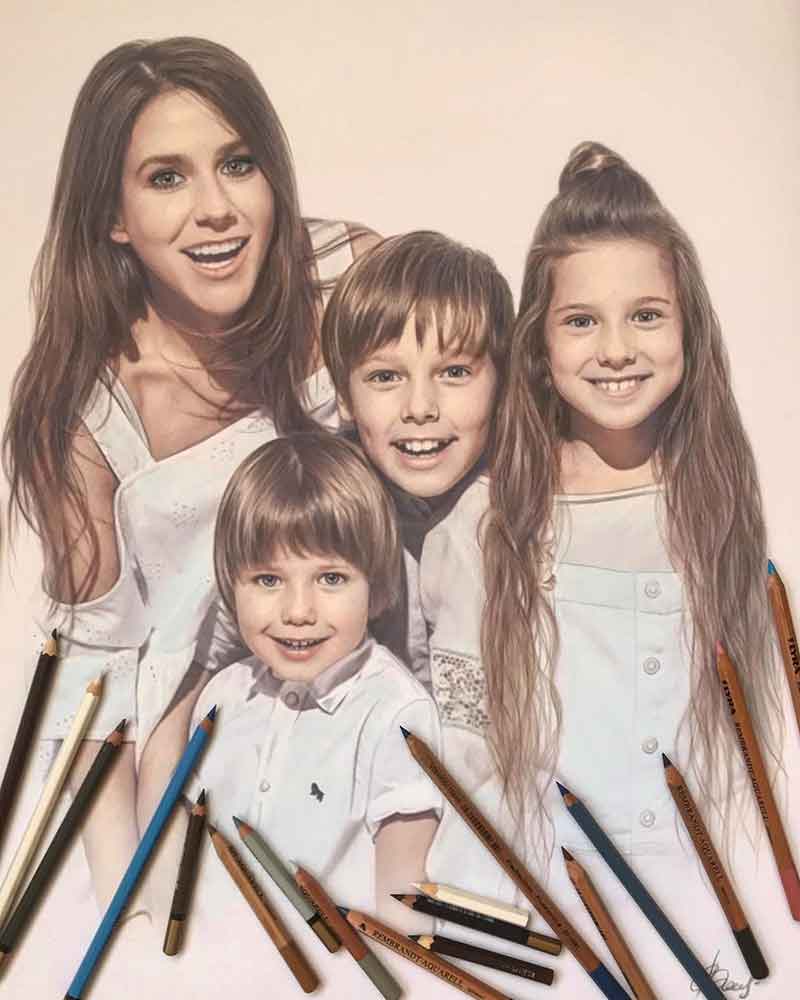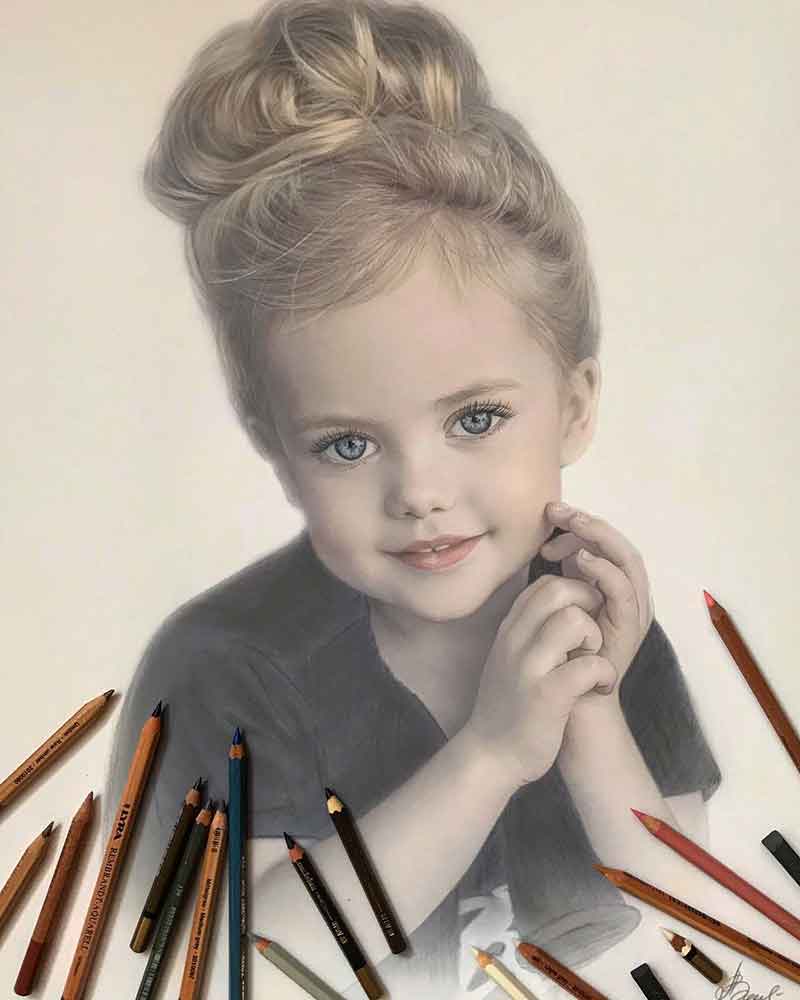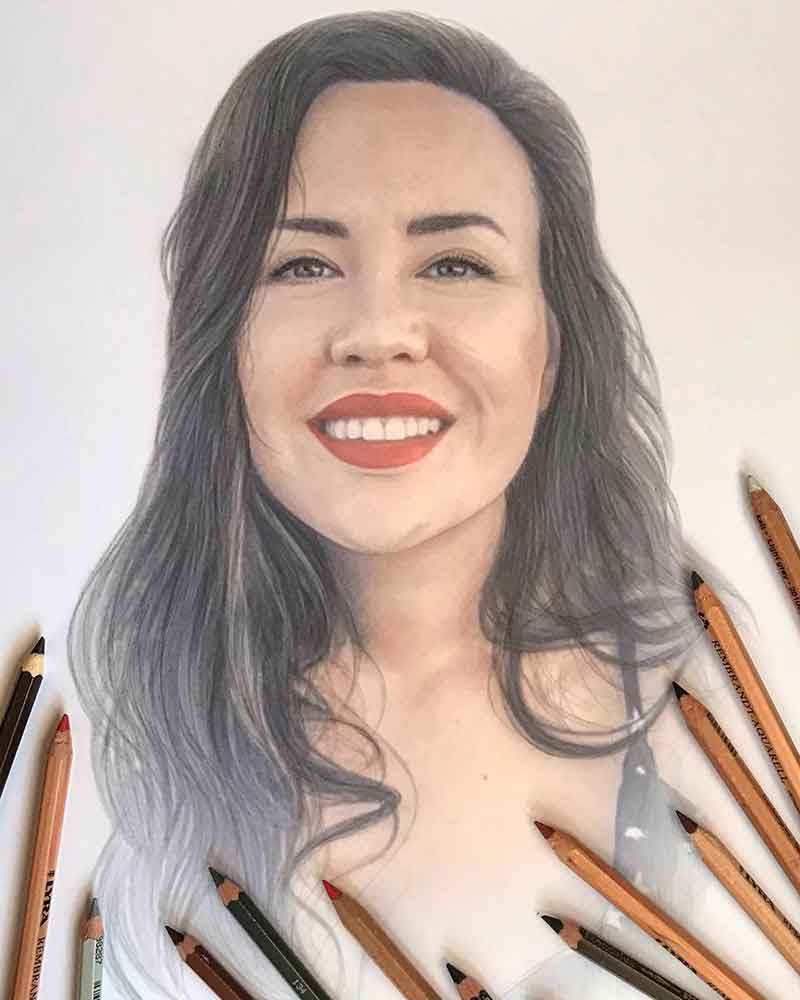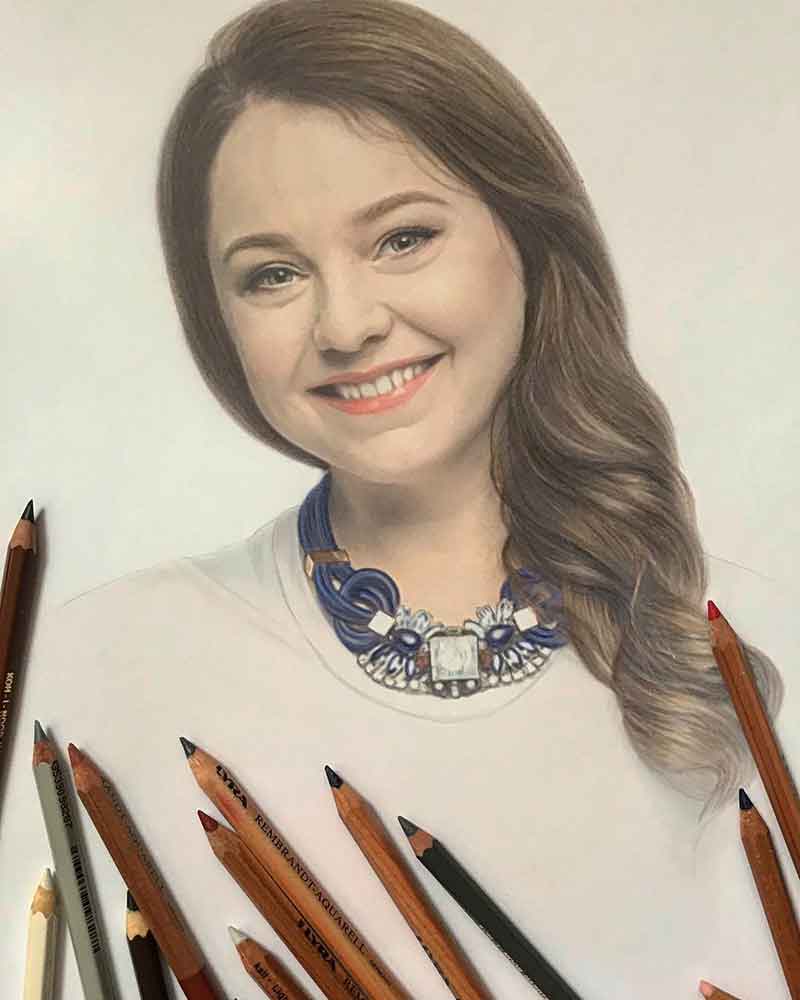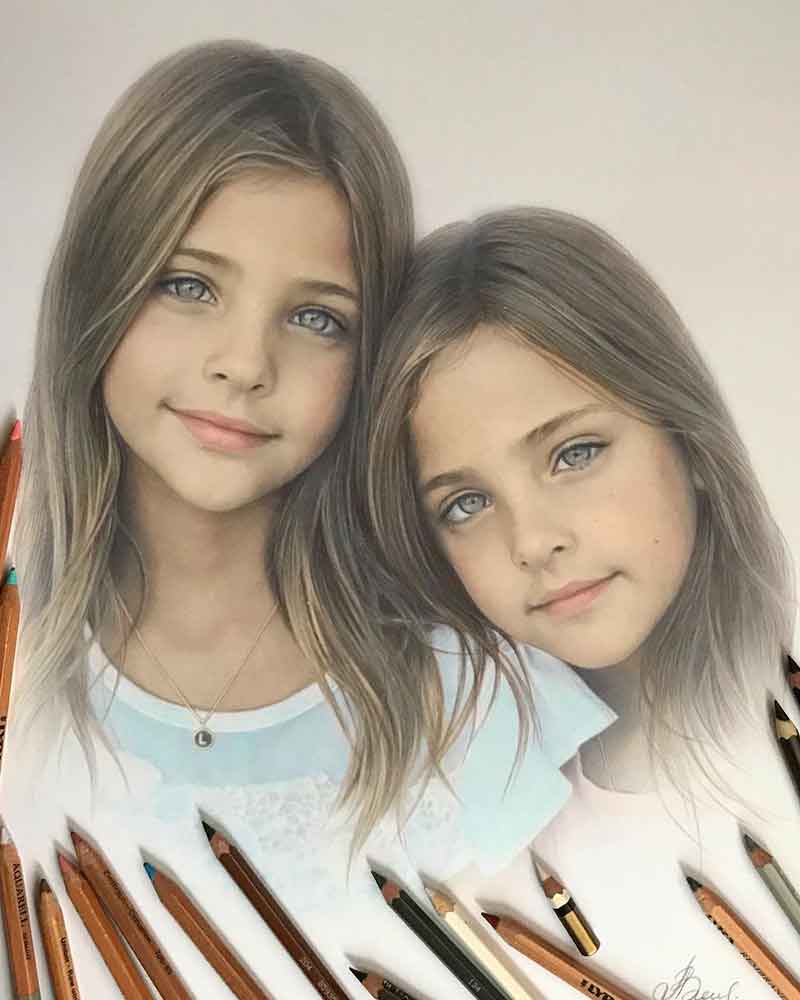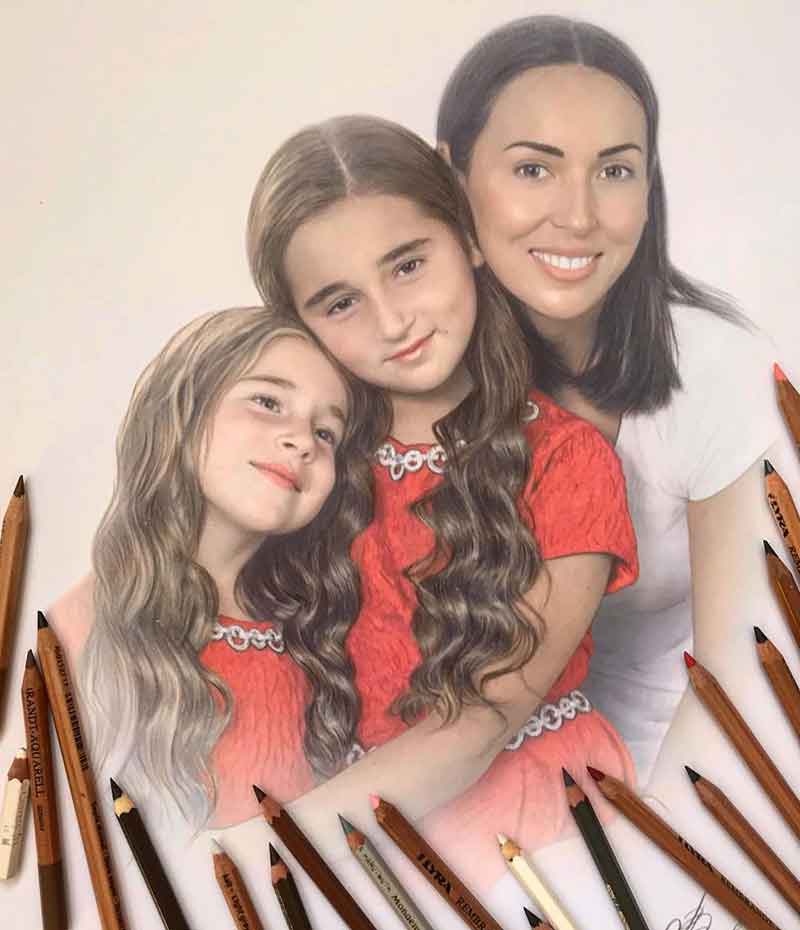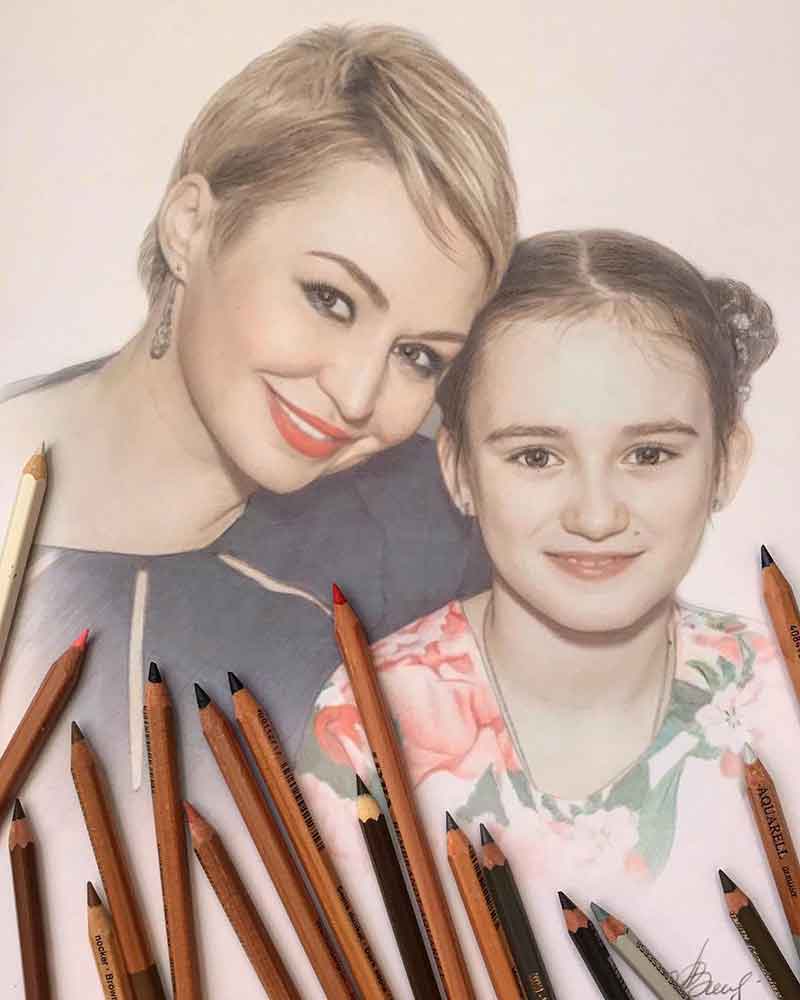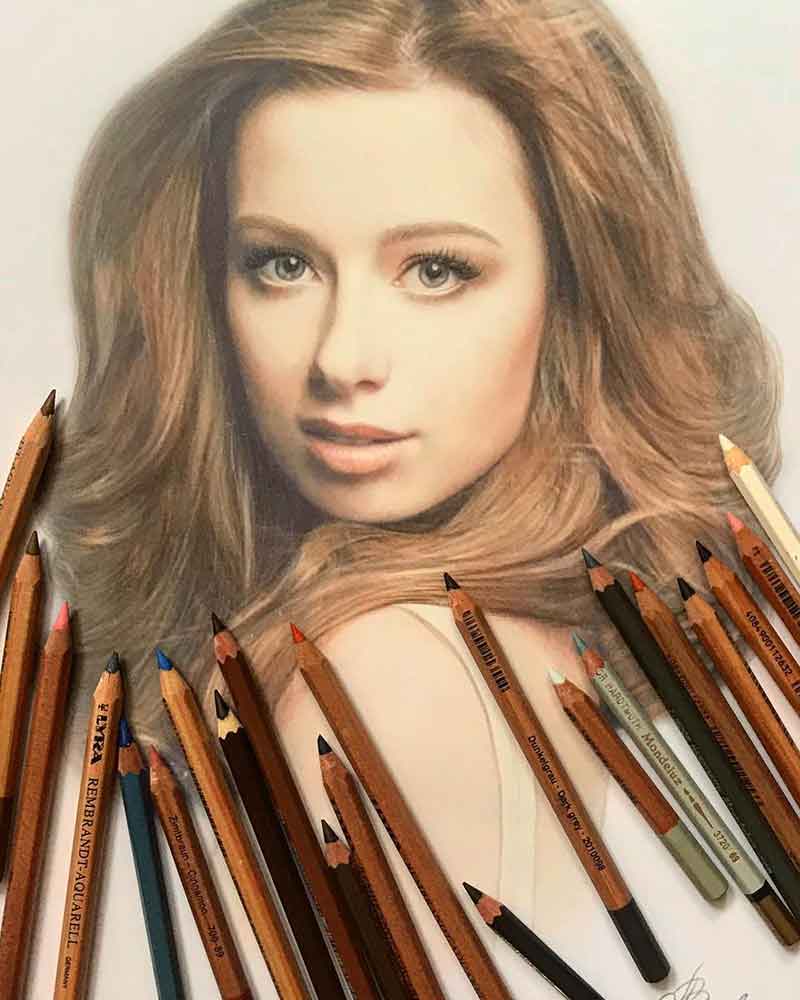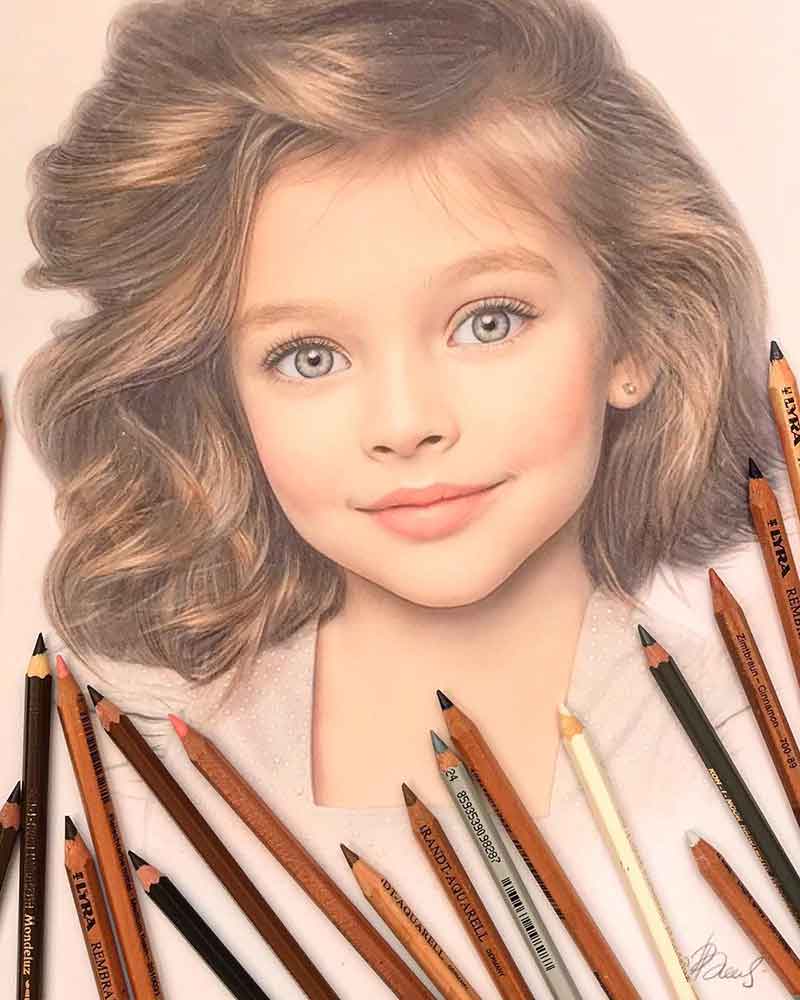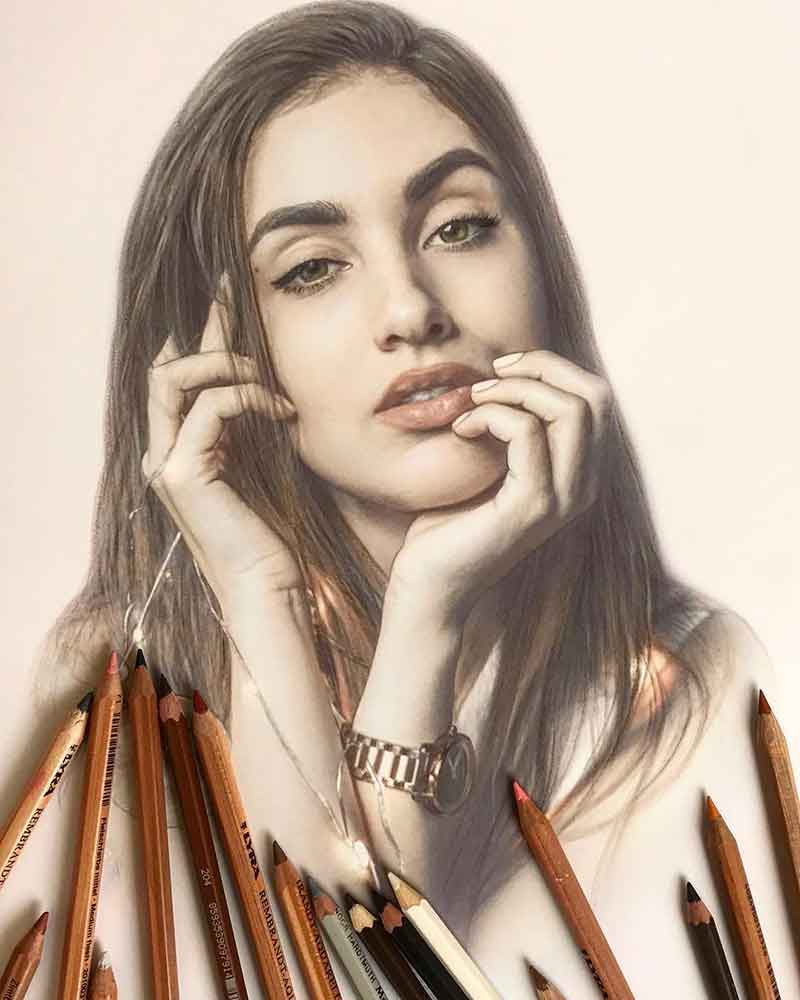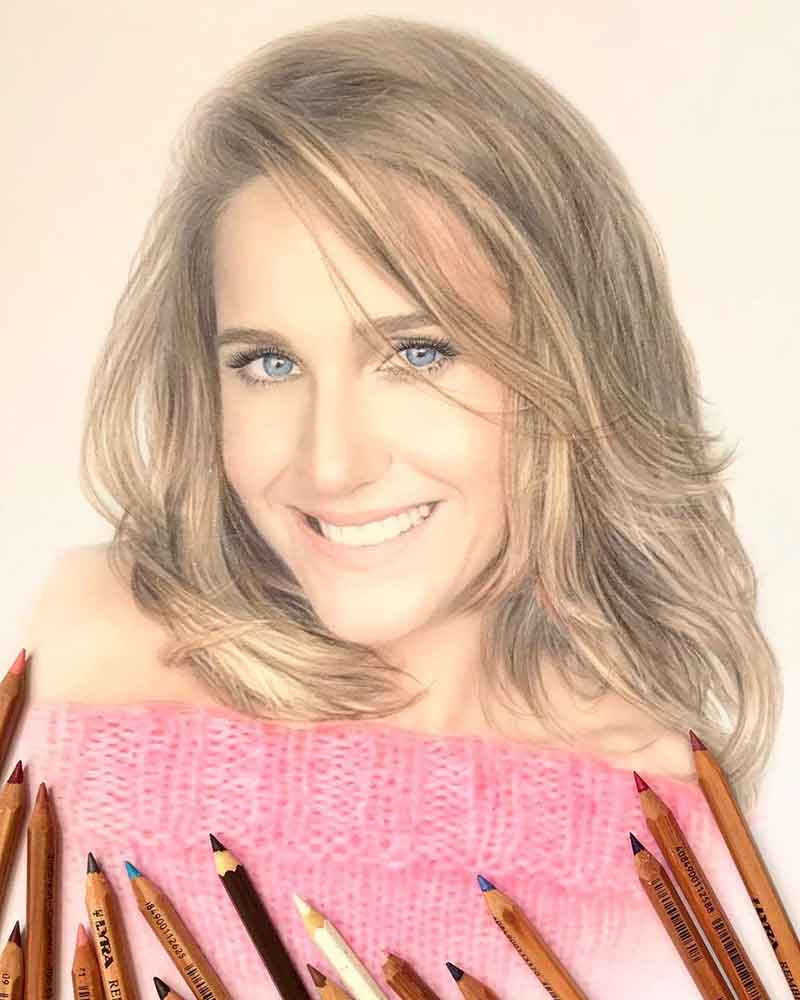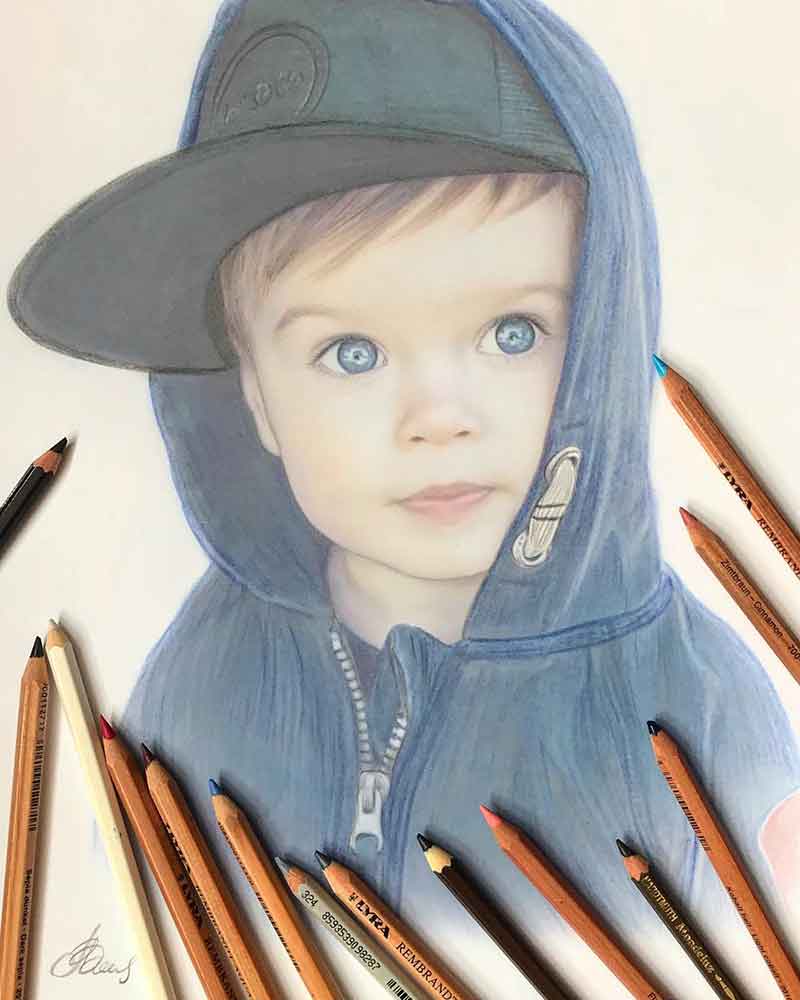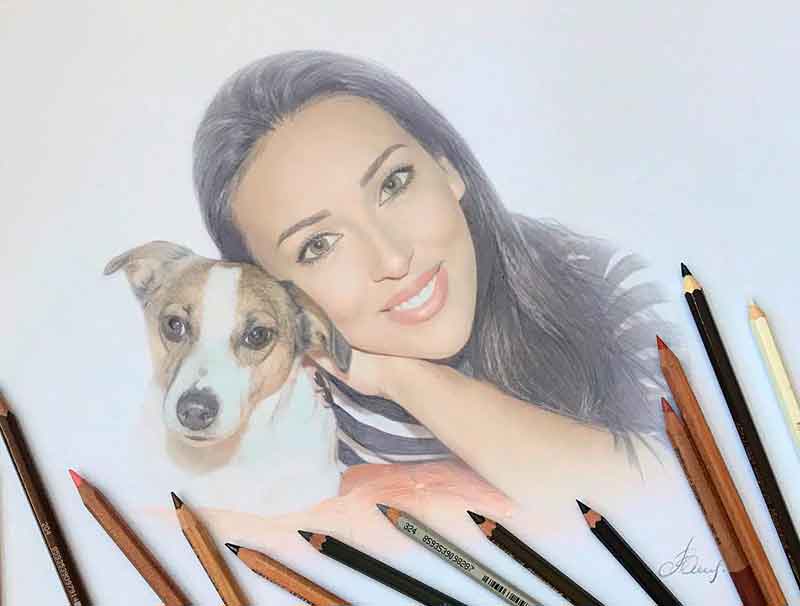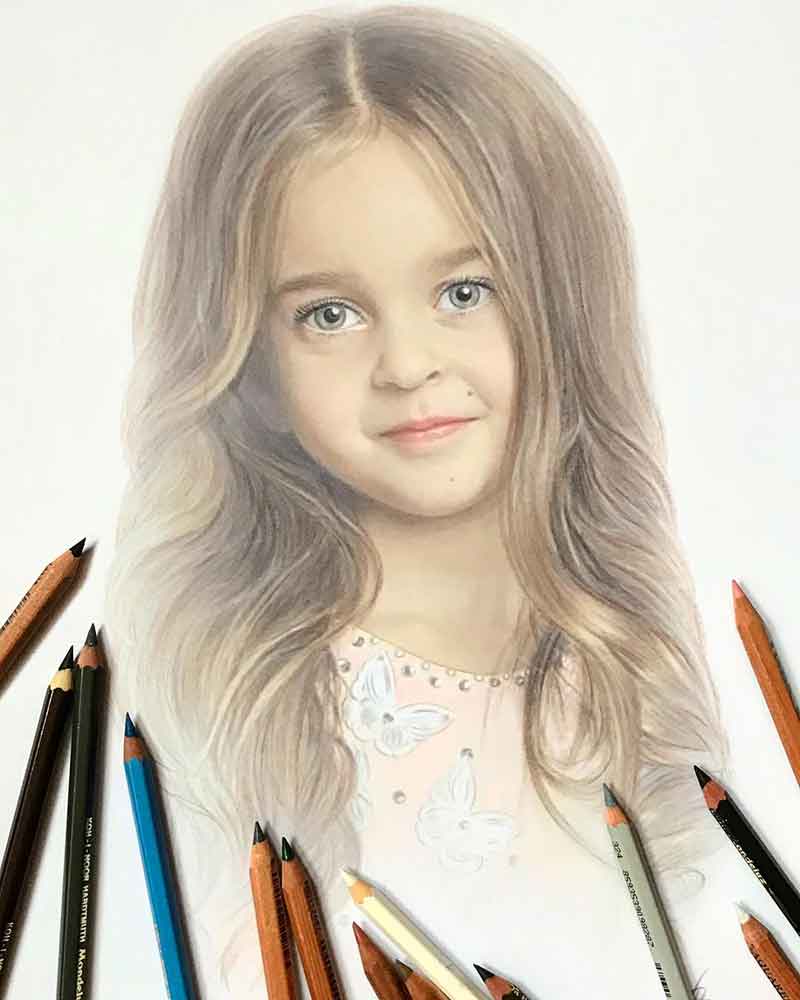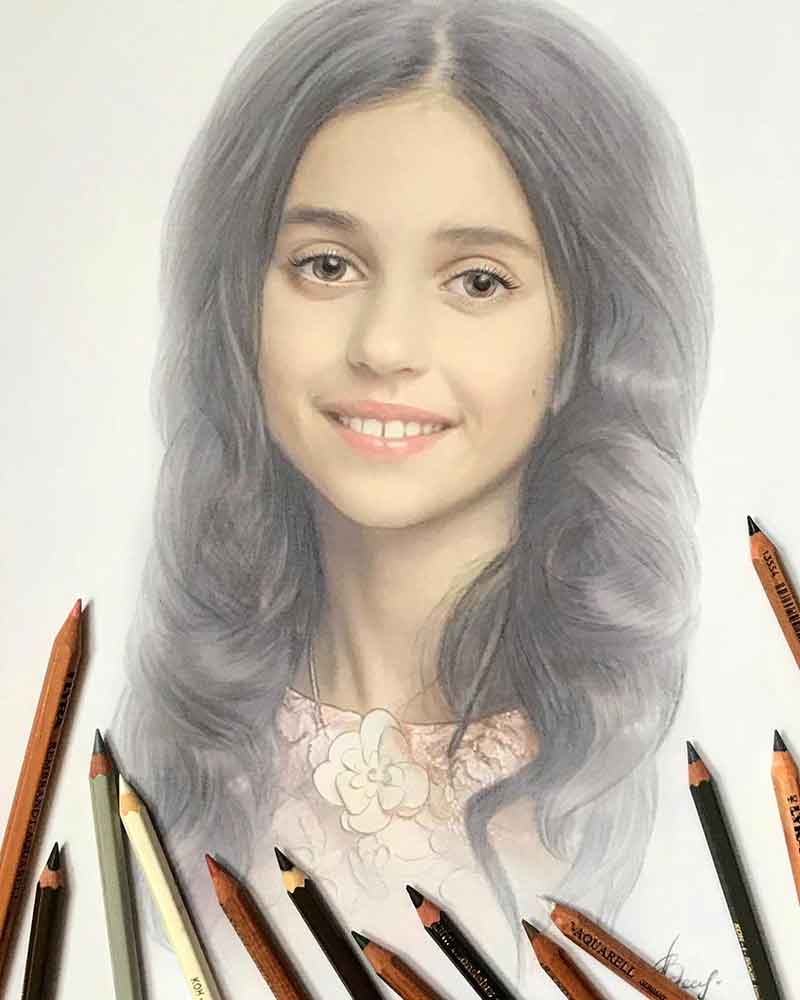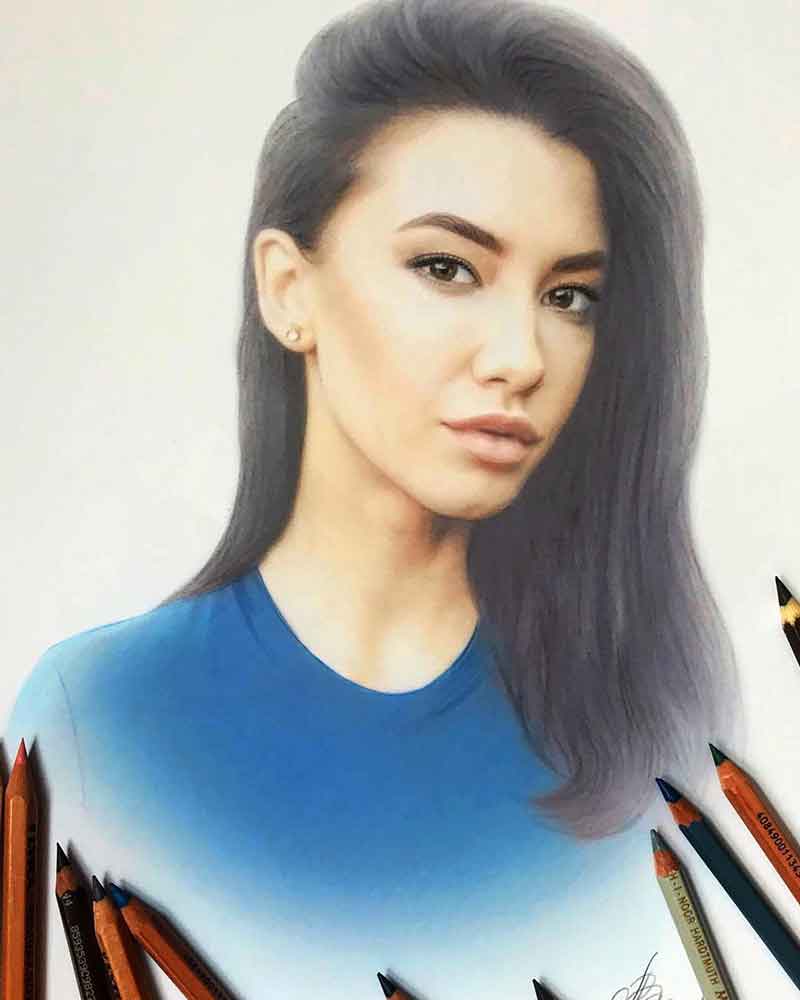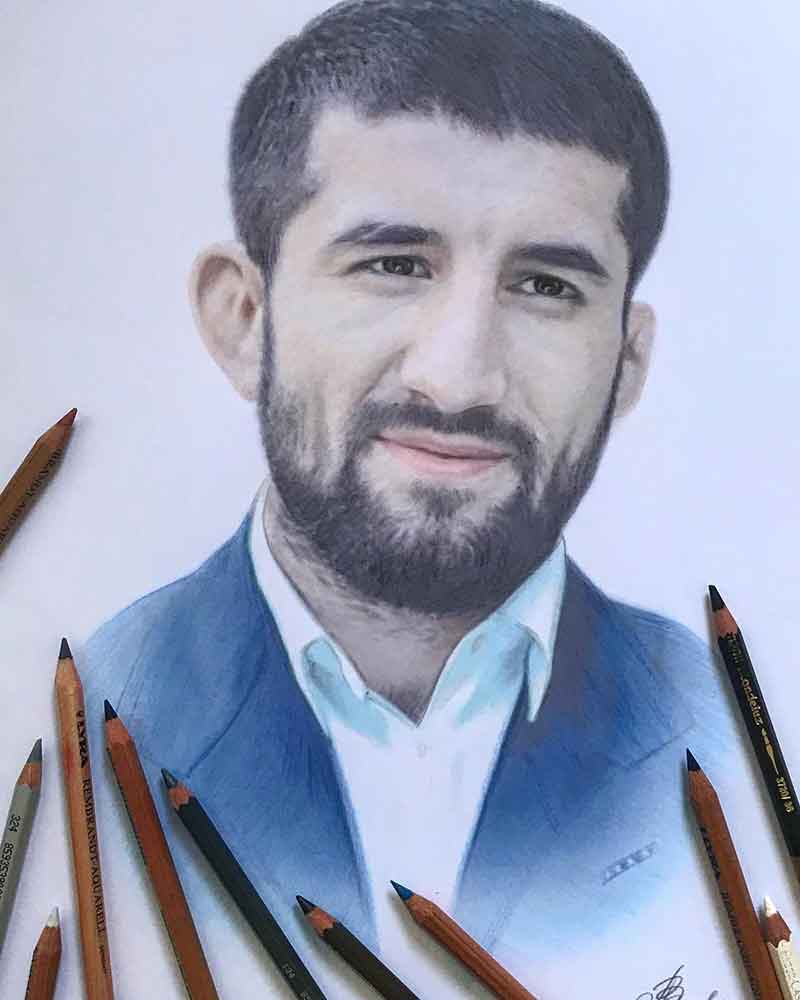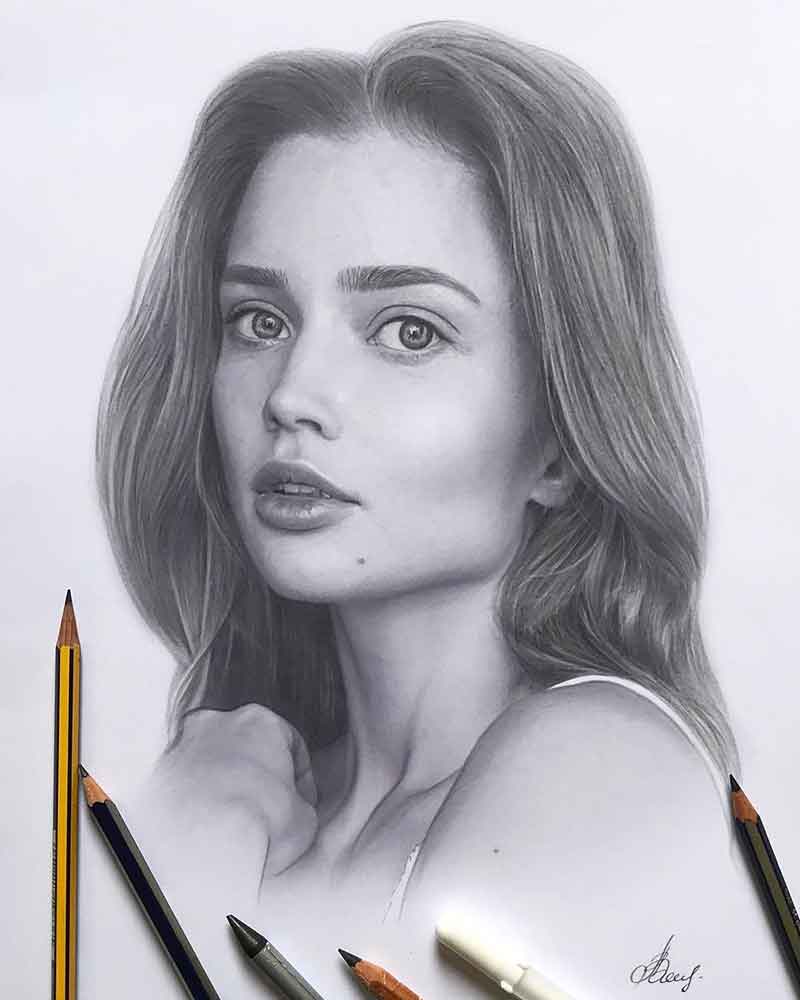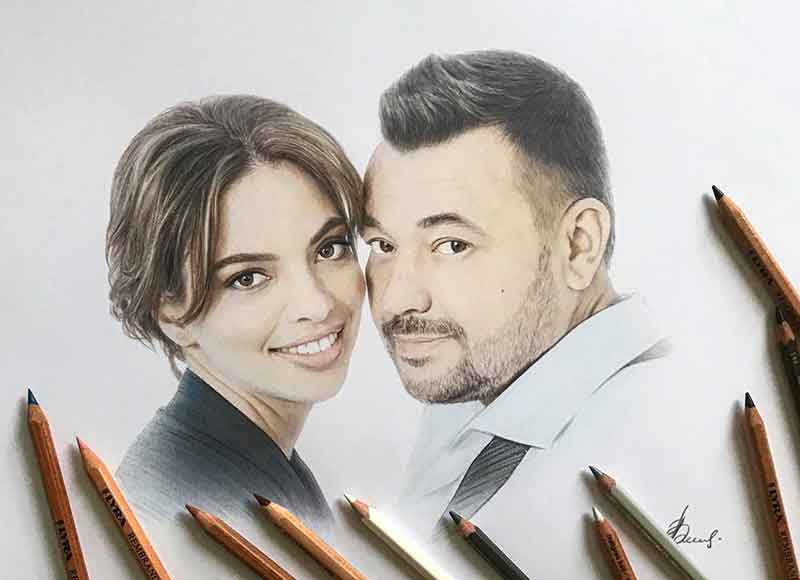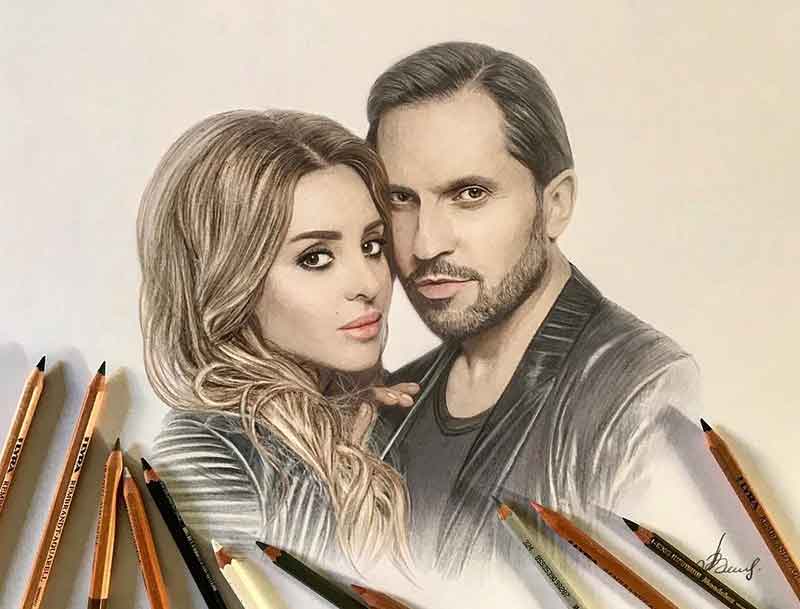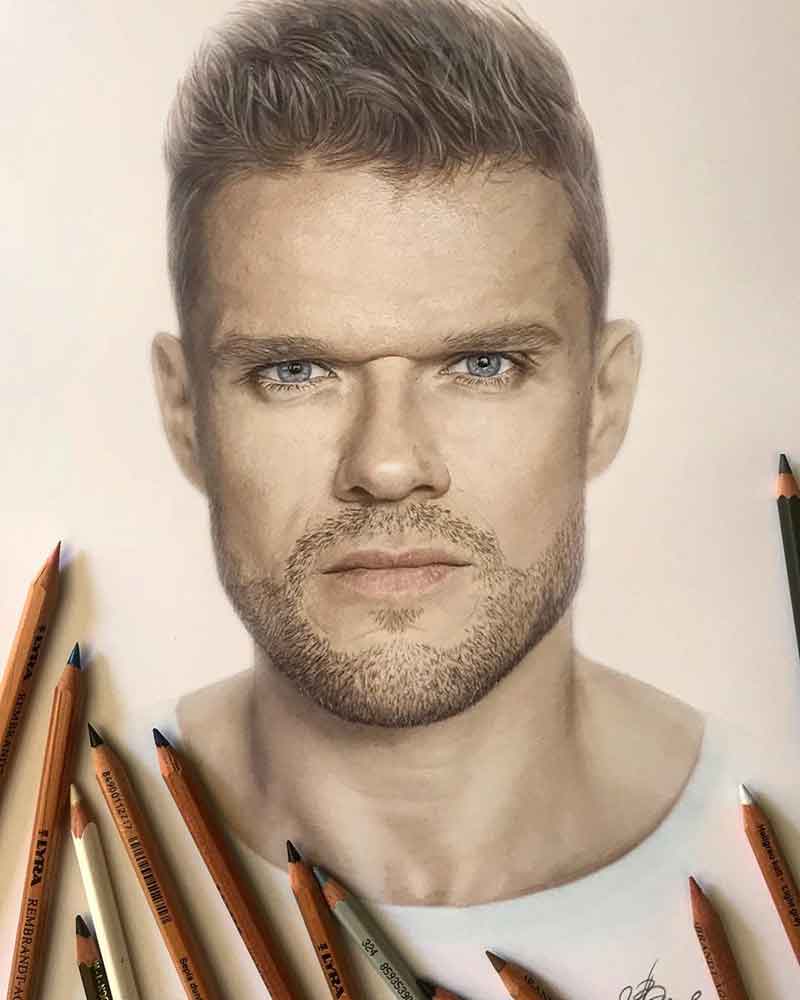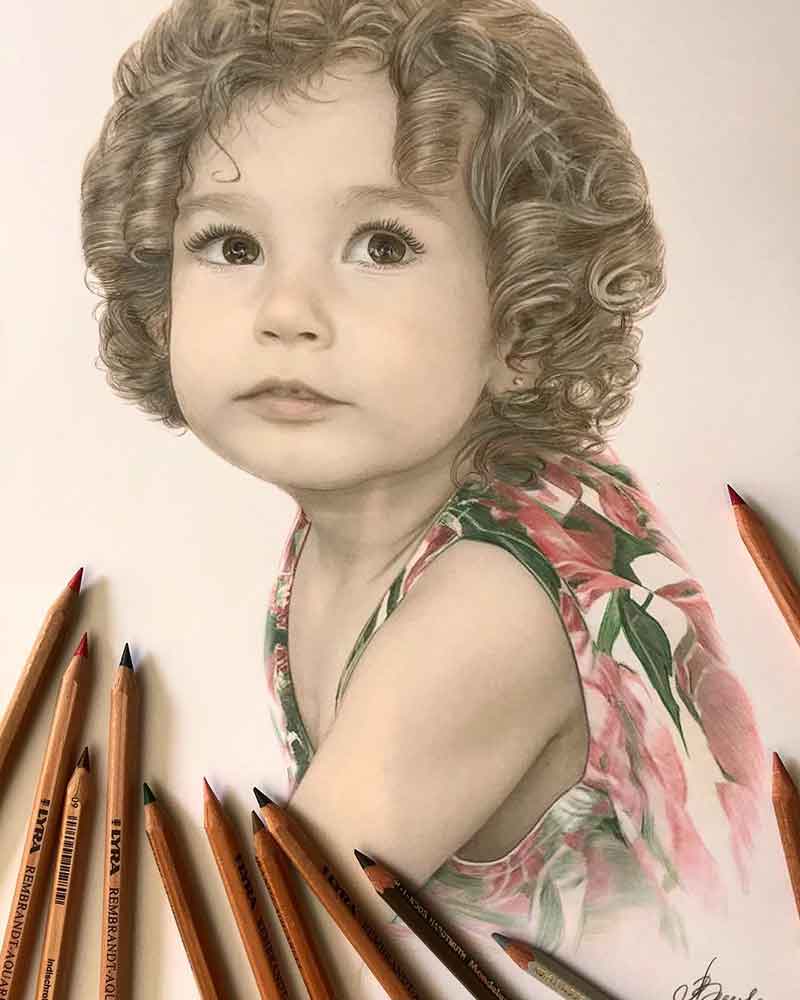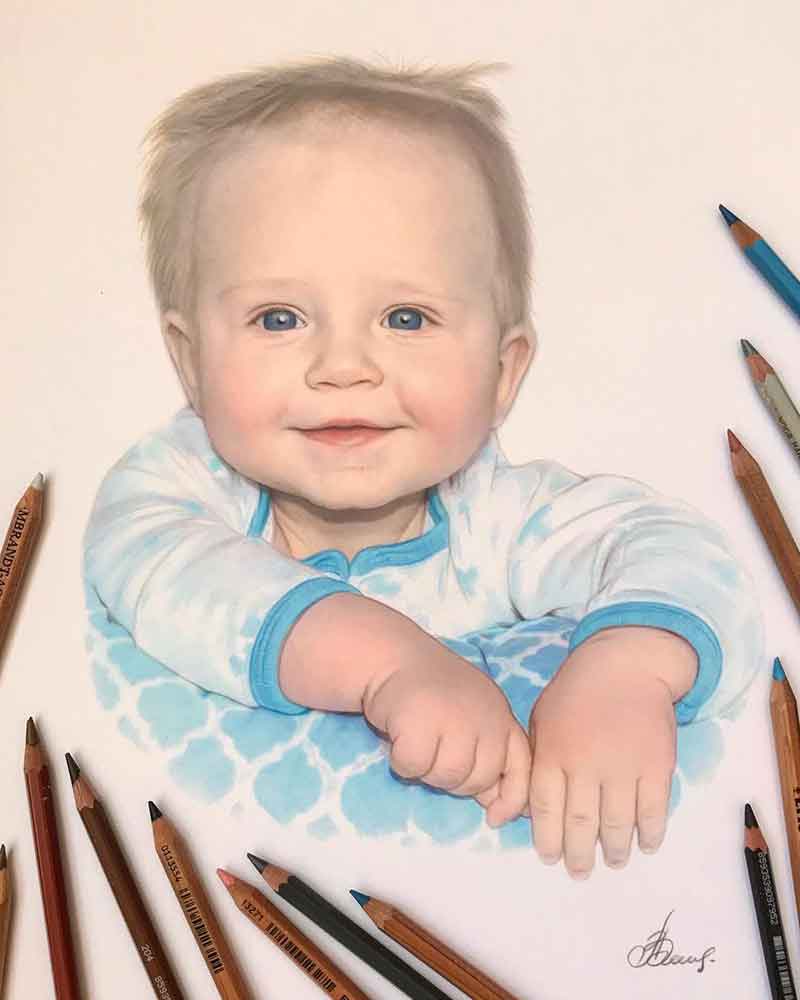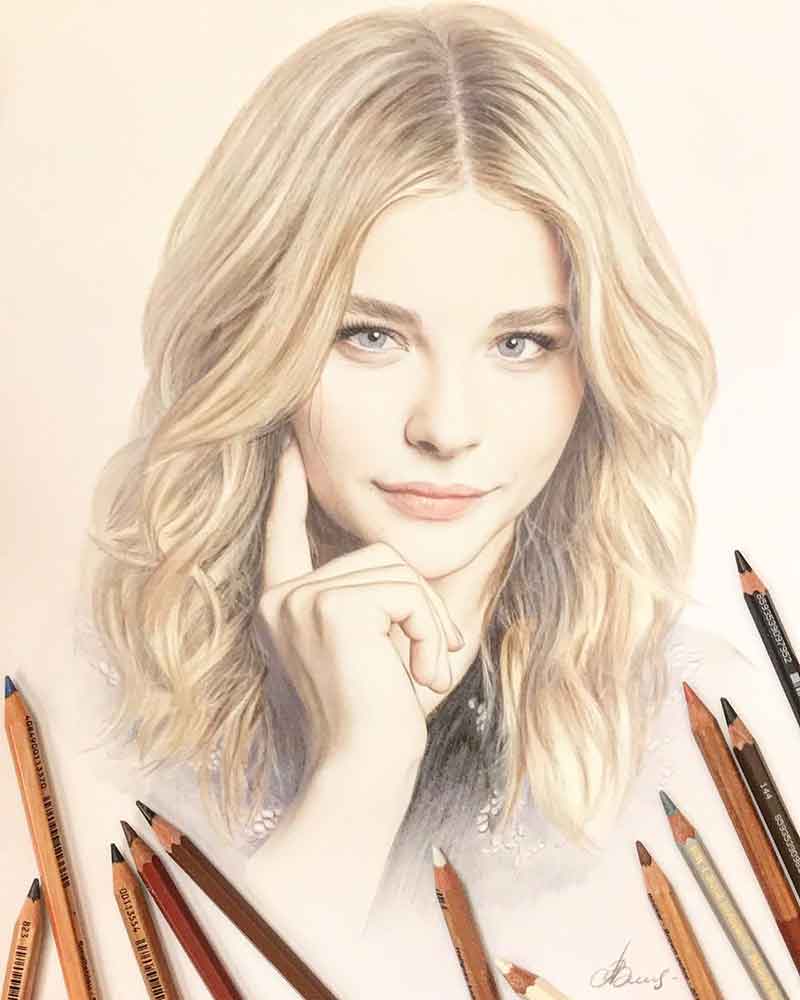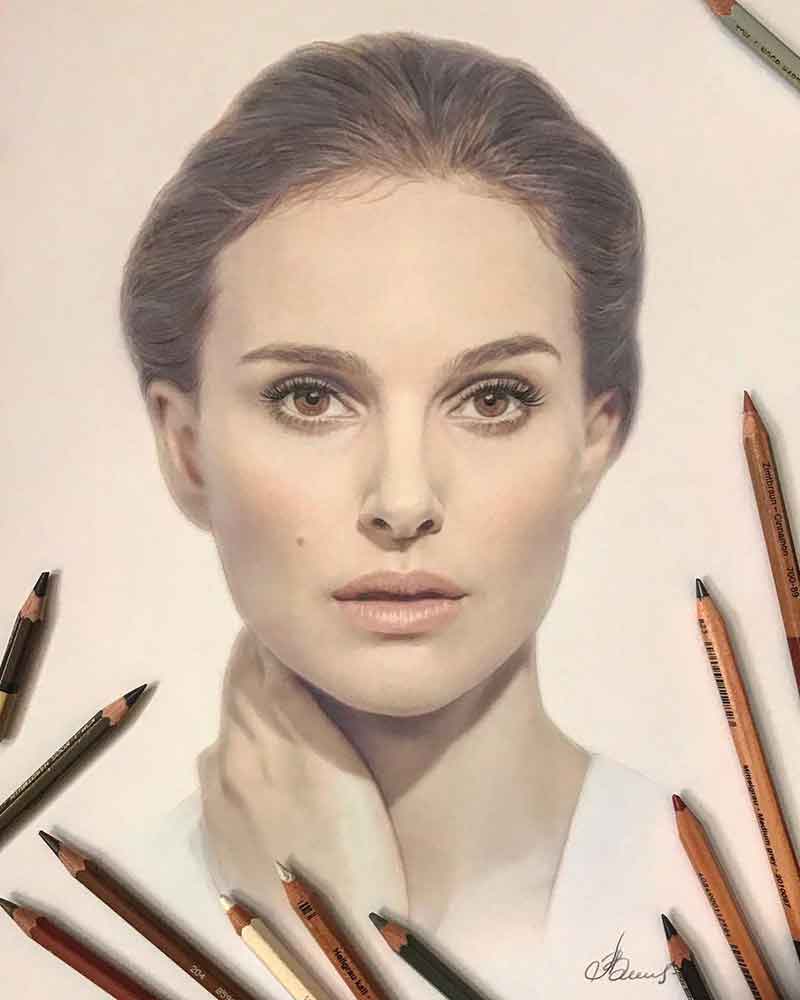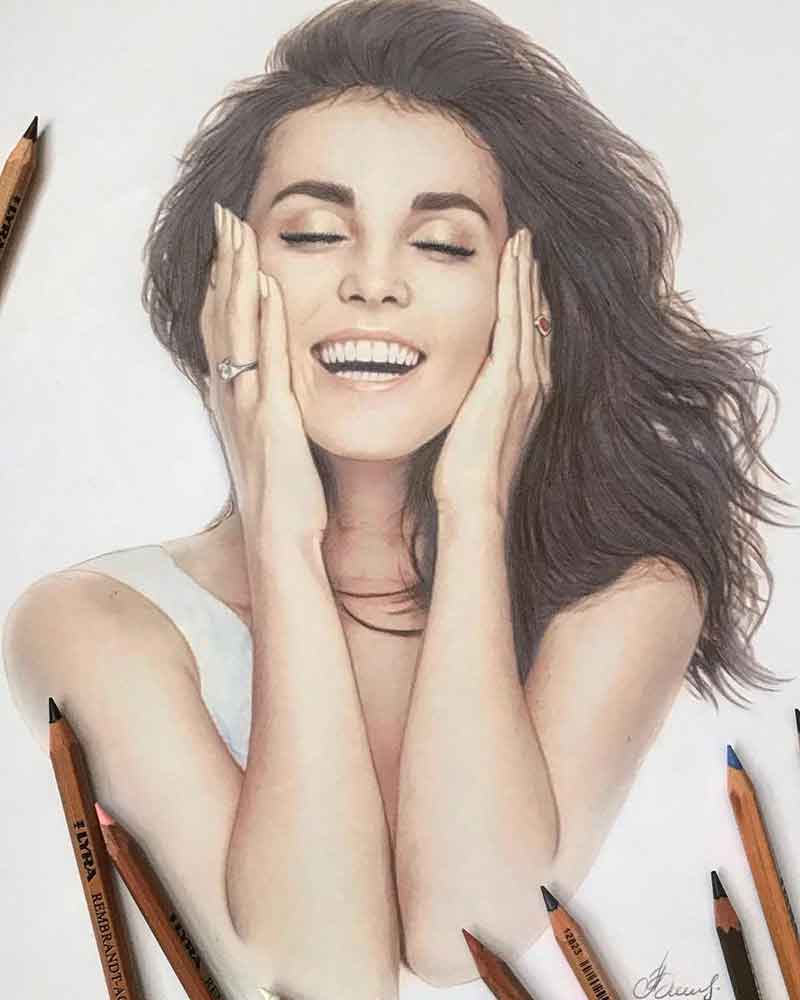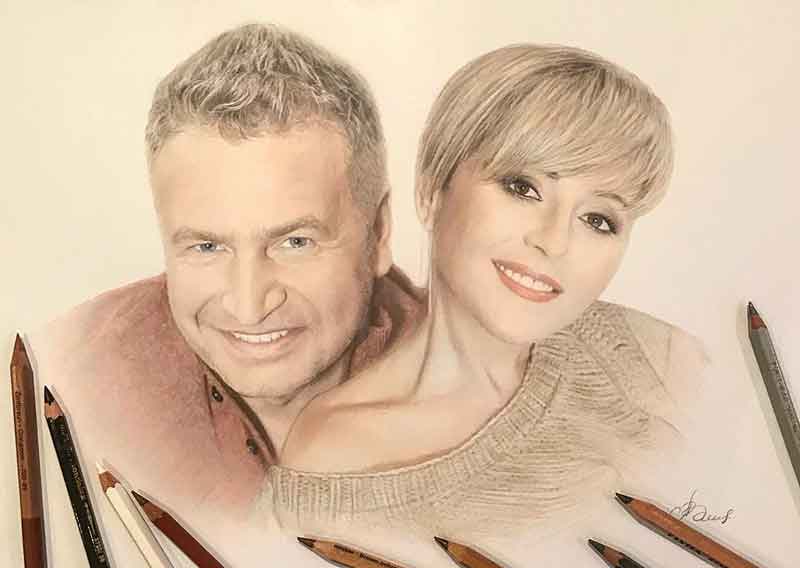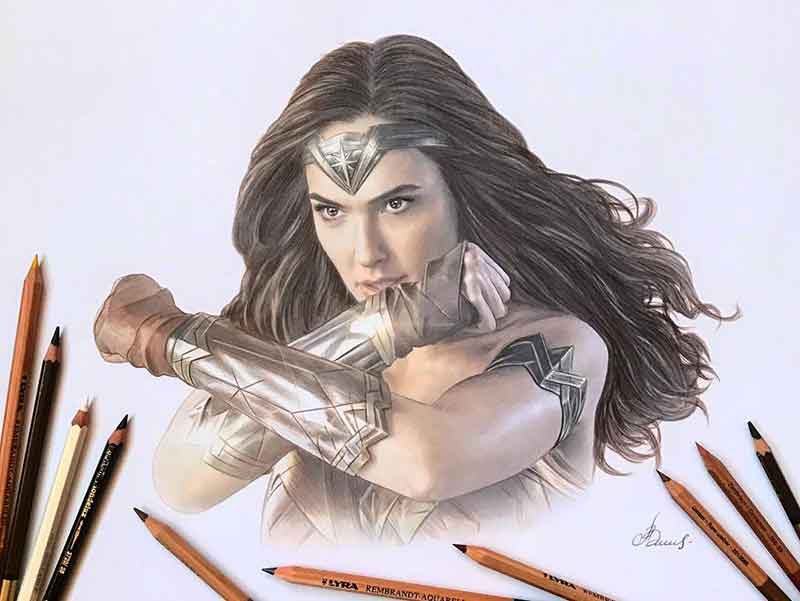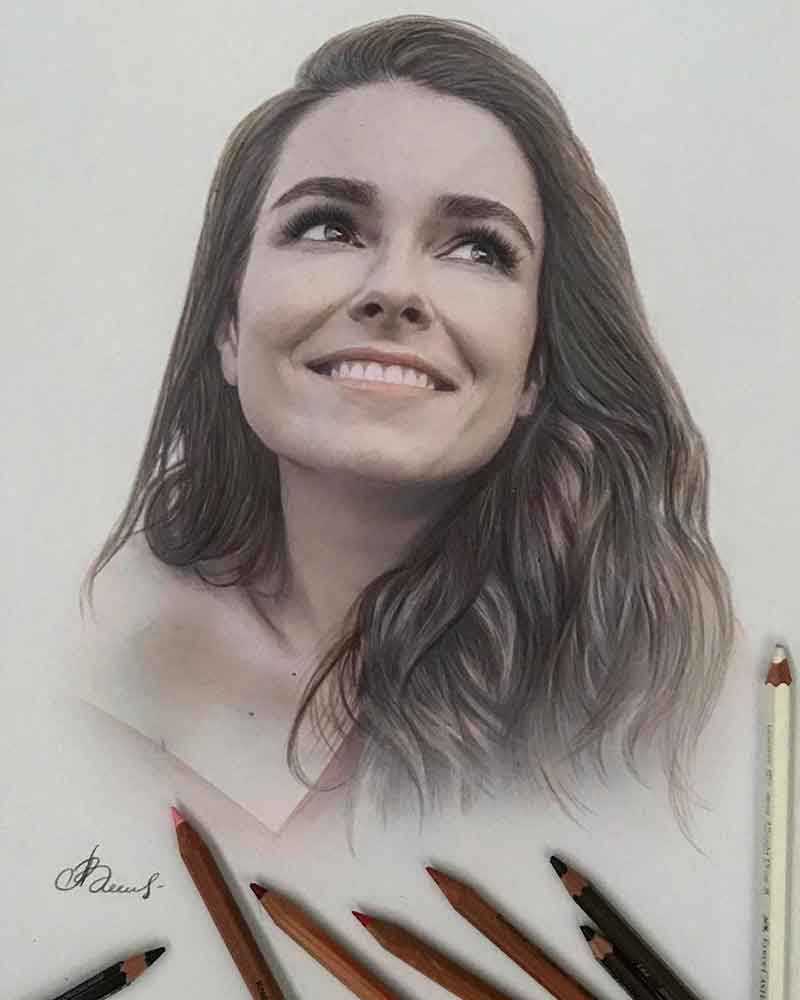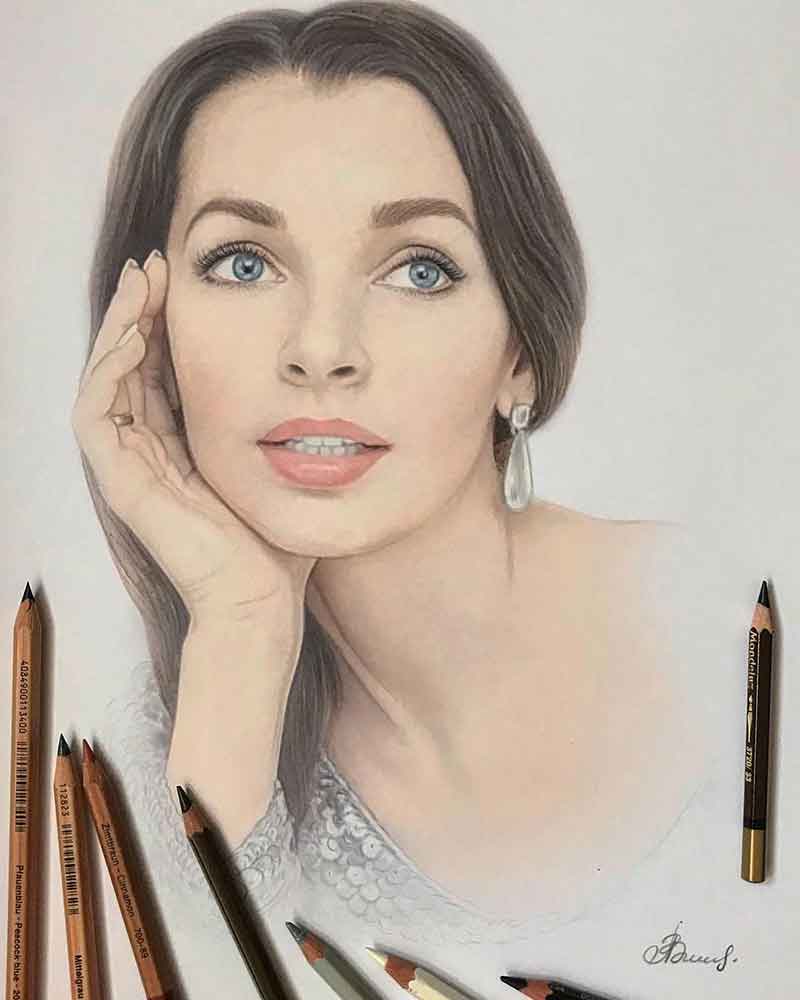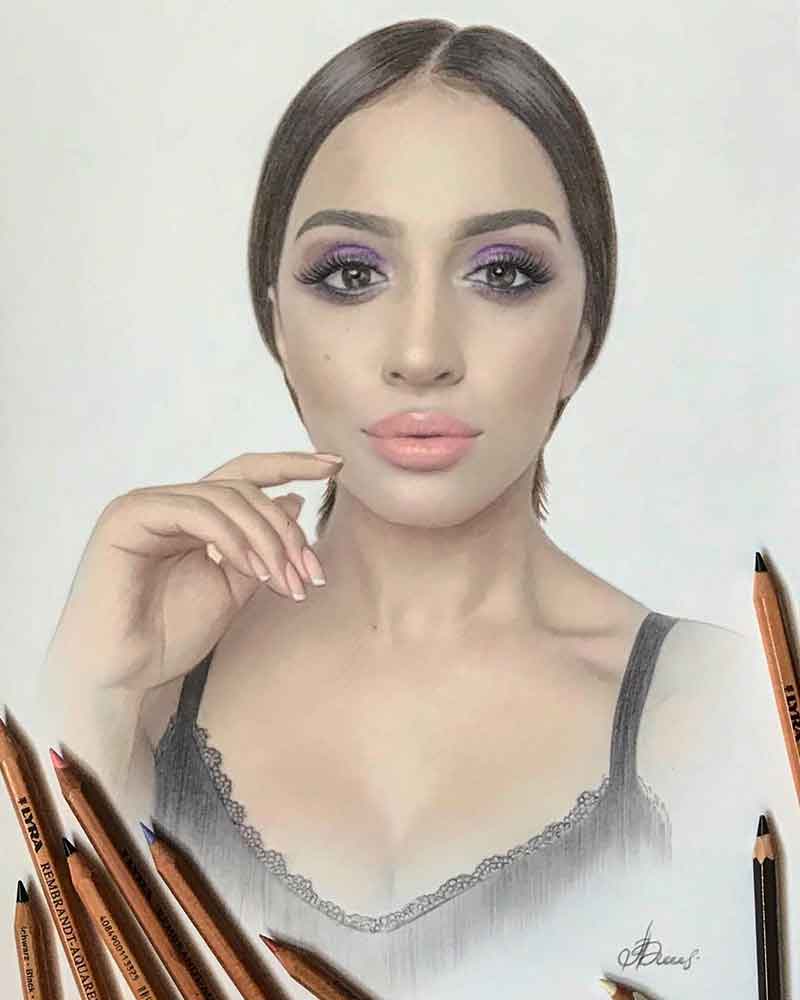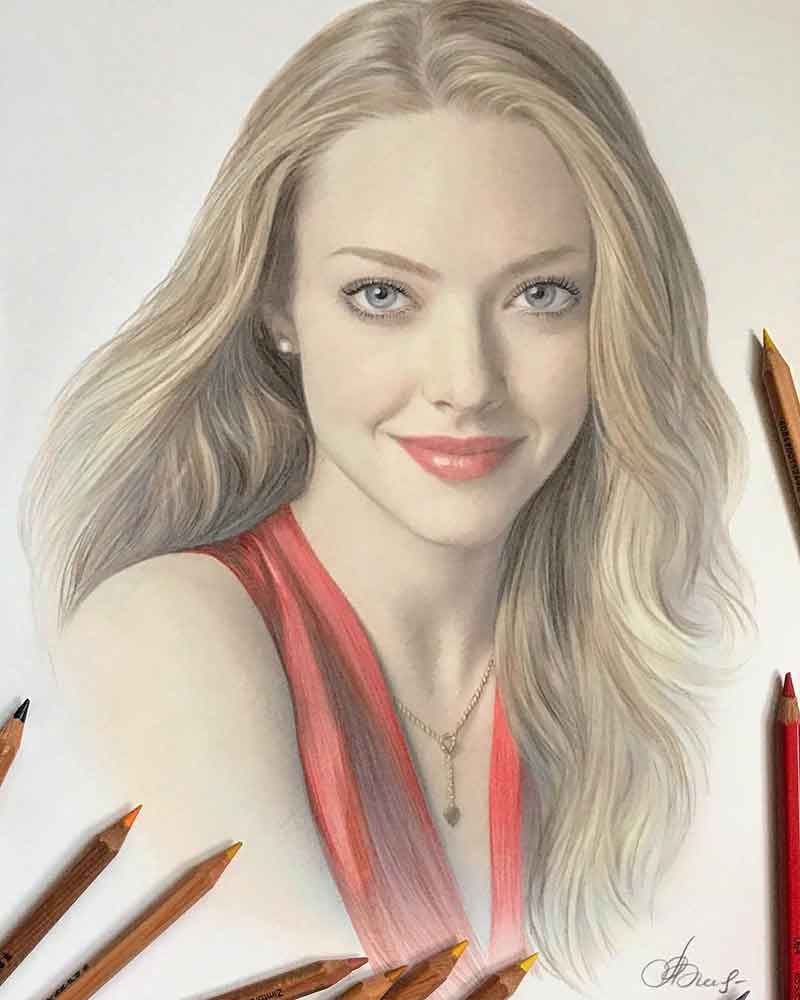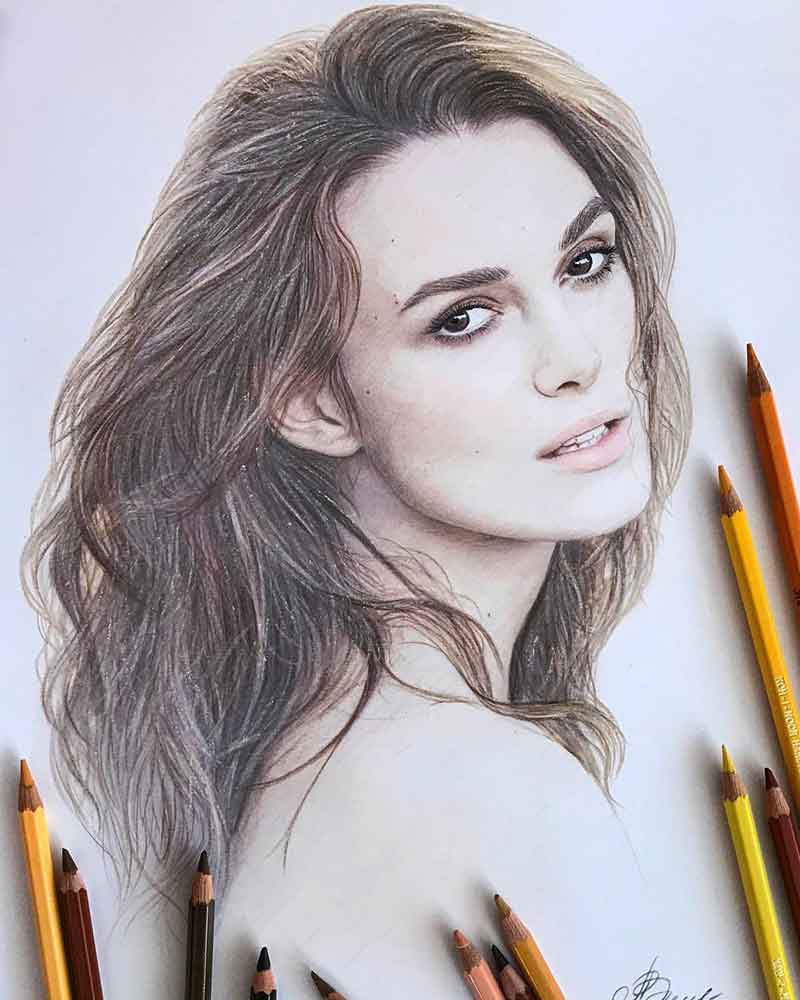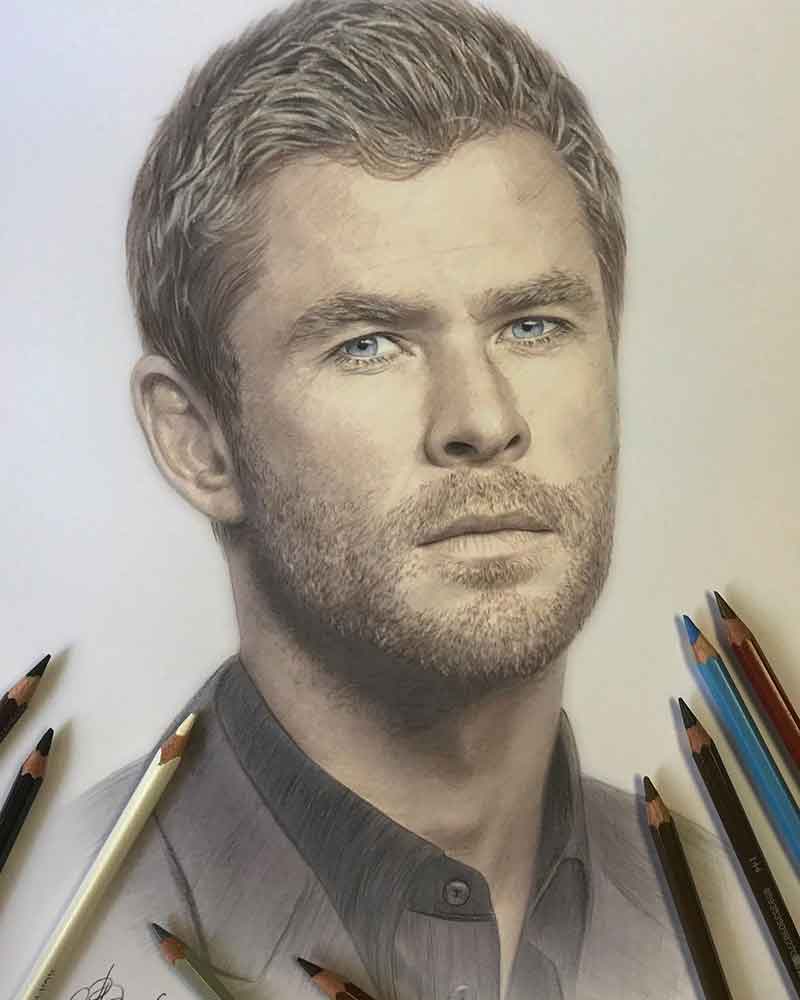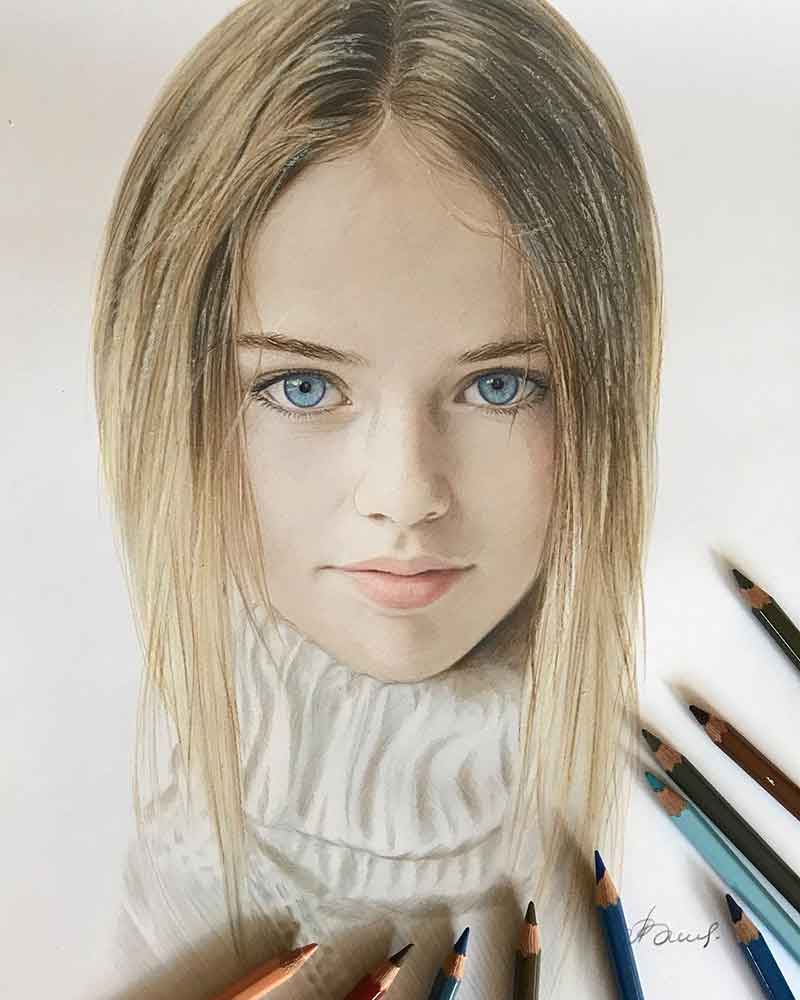 More Realistic Pencil Drawings: