Hey there guys! We can bet that our today's blog is going to be a treat for each one of you so, stop doing whatever you are doing, sit tight because we are going to introduce you to some really cool advertising posters. We couldn't stop ourselves from falling in love with them and we know that you will love 'em too but before we do that, we would like to talk a little. Shall we?
Okay so, what do you guys think about advertising / marketing in general? Do you think that it works or are you of the viewpoint that we could live without it? We can totally get if you answer would be something along the lines of "Yes, we could still survive without advertising!" but that response is only relevant (read: acceptable) when a brand is all over the place and chooses to spam you through promotional text messages, digital ads as well as through email marketing otherwise, advertising is a mode of communication that is there for all the right reasons.
Advertising, as we know it is a super fun thing to do and if done correctly then it can take you and your brand to places and we are sure that you must have heard many people saying that even negative marketing is great but always keep in mind that you would never want to associate your brand with things and connotations that are bad / harmful or disrespectful. If we were to explain it, we would like to go with the idea that anything that brings in rude and negative comments towards your brand / organization must be dropped from the plans immediately.
This is important so we would like to share it here that not everything can work for a brand. Similarly, it is not guaranteed that a marketing gimmick or 'jumping on the bandwagon' that has worked for brand A will also work for Brand B which means that it is safe to say that you are free to experiment and see what works for your brand even if it involves a little bit of money because only then you will be able to know if a certain campaign is capable of bringing you the results that you want to achieve.
Recommended: Head Turning Creative Billboard
We have seen that many brands – and this goes for local and international brands, that they are too scared to try out something new or different. They just do not want to lose their audience by choosing a creative route which makes them stick to the techniques and campaigns that are too old and should be discarded from the advertising plans. Honestly, we believe in bringing something that can make your fans and target audience stay with you because they know that you can keep up with the trends and are also capable of creating stuff that matters to the ones who are paying for your products and services.
Also, it is always a great idea to observe and notice what your competitors are doing in order to do better than them – in every aspect. And that is probably why we get to see brand wars every now and then especially on social media platforms like Twitter and Facebook where one brand subtly calls out a competitor upon a specific feature or service. The other brand responds with either a rebuttal or they come up with something better than a mere social media war. We would be lying if we said that we do not enjoy these brand wars because well, it has all the fun.
Recommended: Creative Ad Campaign on McDonald's Fries
As far as the cool advertising posters are concerned, we did some research and came across posters that are not just interesting but all the creative content pieces will grab your attention within seconds and trust us when we say this, you wouldn't want to let go. So, we have posters of these brands to make you all go "Oh, wow!" – Nescafe, Raid, Snickers, National Geographic and Wacom.
All the posters that you can view in this blog are telling the audience something in a way that you stay engaged with the design and content and that is the most effective way of marketing your brand / services. For instance; many brands are now becoming socially responsible by talking about global warming and how it is having a bad influence on our lives but the most subtle way to talk about is to show how a polar bear lost his sofa because the glaciers are melting. Similarly, Raid (a brand that produces a line of insecticides) is reaching a mosquito who is about to have a "meal".
Recommended: 100+ Outdoor Free Advertising Mockups
Then there is a Nescafe poster which is depicting what coffee does to anyone who consumes it – you wake up lazy, you have Nescafe and you are all set to leave for work, and this is all done by showing a coffee mug right there.
We have other really cool posters for you to look at so we will leave you guys with them but here is one more thing that we would want you to do, it's a simple one though! All you have to do is to let us know which posters did you like the most. Oh, and don't forget to share the article with your friends too!
Posters Credit: be.net/inkration & be.net/kulakovskaja
Cool Advertising Posters | A Visual Treat for The Eyes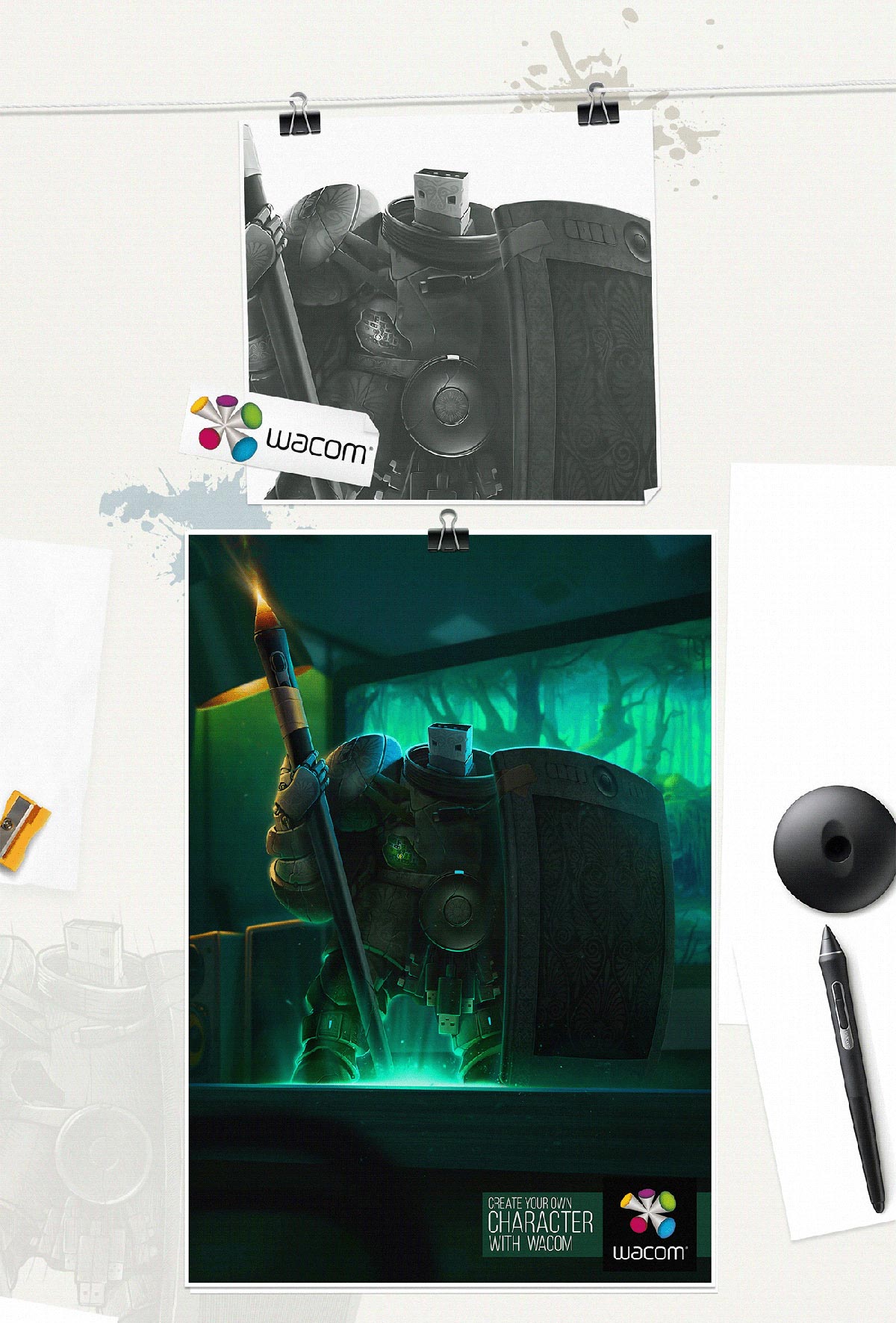 More Inspirational Article: