Hi there lovely fans! Since it feels like another day, another blog kind of a day to us, we wanted to pick something vintage but classy & relevant so that you can enjoy working on it for yourself or for your client's business. We know this for a fact that many of you love branding and actively participate in creating brand's architectures, we thought of sharing a vintage wall mounted sign board mock-up PSD today. To know more about our vintage sign board and sign boards in general, continue reading!
Advertising and marketing a business requires a lot of brainstorming sessions, creative thoughts, designs, review and some more review meetings to actually work but there are certain things many brand managers still don't know and no matter how hard their advertising and creative agencies try to convince them, they believe in the idea of keeping it low or not taking risks.
Let's give you an example to help you understand the situation better! So, there is this brand that manufactures shoes for multiple age groups which include kids, teenage boys & girls, men and women. Now, their audience is not at all similar. Their buying cycles vary from each other, their interests are not same either, some of them are present on social media platforms while others prefer to shop after seeing a TV commercial. But there is one thing that's similar among them and that is the desire to purchase what this brand is selling.
If we were the brand managers of this specific brand, we would make efforts and try to tap in on every platform that exists so that we can reach the audience but what happens is that a brand chooses to create an online store and limits their "old school" audience from trying out the shoe articles in person to see if they even look good on them. Or there is a brand who wants to get in touch with an audience aged from say 20 to 25 but they skip creating a social media presence.
Recommended: 60+ Best Free Signage Mockups
When a brand chooses to limit their products and services to a certain platform, they miss out on the opportunity to connect with their potential customers. This practice or marketing strategy is not only bad for the business itself in terms of money but know that there are multiple brands that are already in the market and exactly know how to sell their products online and offline – and such businesses are not only liked and preferred by their existing audience but they create a bigger ground for themselves to make money.
What we are trying to say here is that no matter how expensive your out of home branding is, you must also cater to the needs of the audience that wants you to be available online because well, let's get real; there is a huge group of people who love shopping online rather than going to a physical store and get a thing. So, the idea is to never lose a single lead – be it an online customer or an individual who loves to experience the touch and feel of a certain article before they pay for it.
Recommended: 50+ Vintage Hotel Signage Ideas
That being said, let's come to the topic – our free vintage wall mounted sign board mock-up PSD. Like (almost) everything else, vintage sign boards are coming back to business, creating more opportunities for graphic designers and brands to stay relevant with the latest trends. We have a feeling that we prefer vintage "feels" when it comes to branding and if were to choose then we would definitely say that vintage sign boards are not just creative, but they look classier than the modern sign boards.
For example; one of the things that we love about vintage sign boards is that they are not flashy. There is a specific look for them and they depict nothing but the best and that could be anything. It is also safe to say that no matter what your business is about, if you want to put up a vintage sign board right outside your store then know that you are going to attract many potential customers. And well, that is literally what we want, right?
Vintage sign boards are (still) somewhat rare and that is the main reason why they are liked by people instantly and it becomes impossible for them to check out what the business is about, you know! And like all rare things, we know that vintage sign boards are on the expensive side and even if you want to explore that side of creativity for your business, you will have to pay a lot of money to have them designed and manufactured.
In order to help you all with creating a more sophisticated and vintage look for your stores and cafés etc., we have created this absolutely free vintage wall mounted sign board mockup PSD for you guys which you can download right away and bring an attractive appearance to your branding.
That's all for today! We hope that you will enjoy reading our blog and will also be able to make informed decisions about your advertising strategies and while you are at it, don't forget to create stunning vintage wall mounted sign boards for your business.
Free Vintage Wall Mounted Sign Board Mockup PSD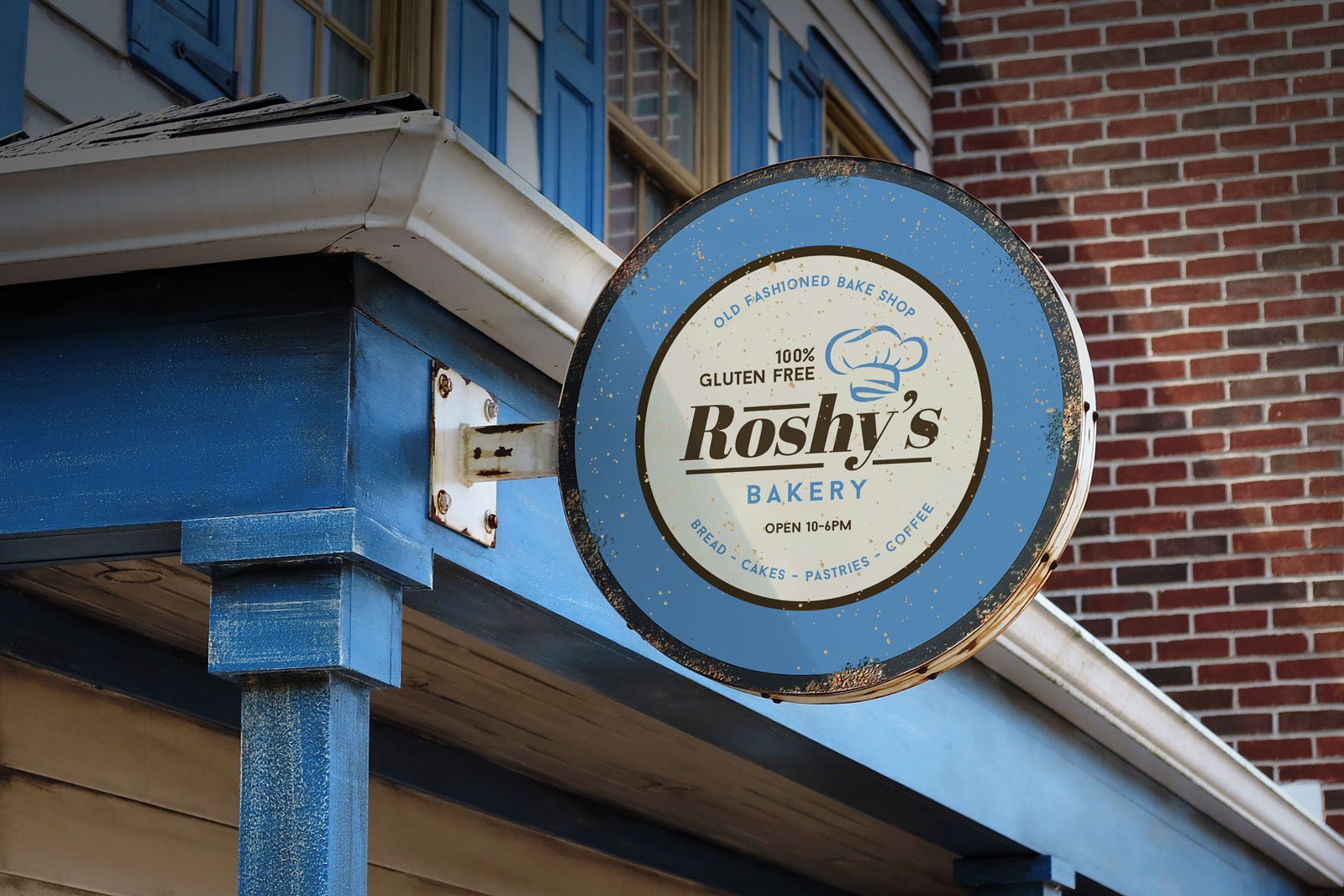 Available Format: Photoshop PSD
License: Free for personal and commercial usage
File Format: WinRAR
Mockup Resolution: 3000 x 2000 px
Note:
1. Free Rounded Signboard Mockup is allowed to share online (A Must Linkback to this page)
2. Say thanks if you like or share/tweet with your friends. That means a lot to me.
3. And don't forget to follow or subscribe to receive more high quality premium freebies & awesome articles only.
Download Signboard Mockup
More Free Sign Board Mockup PSD Files: