Hey there guys! We are back with yet another amazing blog of ours but before we start sharing tips and tricks to help you create brilliant designs, we would love to take a moment and thank you for your positive feedback & all the suggestions that you leave under our blogs. We feel great to have your support and we are sure that all of you are going to stick around.
Earlier this week, we were going through a few comments to check out the requests and we found out that many of you want us to share a USB pen drive design so, here we are with a free wooden USB pen drive mockup PSD file and we will also share how to create designs that can take you to places and if you are interested then all you need to do is to continue reading this blog!
The main function of a USB pen drive is to store your data files for you but the need to buy one varies from one person to another. For example; you might want to get a USB for your own personal usage or you might want to purchase it as a gift item as well and when it comes to presents, they do not have to be simple (or boring), right? So, what can you do to create our USB pen drives "presentable"? Allow us to share how!
Apart from exchanging gifts on a personal level, USB pen drives are also sent as corporate gifts on different occasions like new year, birthdays and anniversaries as well as to celebrate signing contracts which means that it is very important to think through the entire process before you have gift packages made and dispatched to your clients, bosses and team members.
Although, designing a USB pen drive is one of the easiest designs but we must make sure that we are doing it the right way. Your first step is to get your hands on our free wooden USB pen drive mock-up PSD and the rest of it is going to be explained here:
We have chosen the wooden finish of the USB pen drive because in this way, the item will look sophisticated and since the size is also adorable, we are sure that you and anyone who is going to get it will love the "design". But it has to be created in such a way that whenever it is picked up to use, the person is reminded of the organization or the person who gave it to them. And then of course, you can also have the USB pen drive customized by carving the names or may be zodiac signs as well to make the drive look even more interesting.
Also, it is important for you to know that there isn't a lot of space for you to design so keep your ideas and design minimal in order to create what will look nothing but excellent on the USB pen drive. For example; you can use the cover to deliver a message and the rest of the body to communicate the rest of the message.
You can also use the main body to design it with logo and the tag line or if you want to keep it clean then feel free to use the side that's not visible to design it according to your brand guidelines.
But whatever you do, you must make sure that everything that goes on the USB pen drive is written with perfection and there are absolutely no spelling mistakes. And if you are designing the pen drive for commercial purposes then you must put in the postal and website address of your organization along with a contact number so that you can also be reached easily – if anyone wants to get in touch with you.
To design the USB pen drive for both personal and professional purposes, you must create multiple versions so that you can share it with your team members or clients for final approvals. And as you all know that we encourage all the graphic designers out there to create a detailed mock-up presentation to present in front of the decision makers but today, we will tell you how it can help you in conveying your creative thoughts, ideas and designs to the concerned bodies.
A mockup presentation is created to explain the design process in order to have it shared and then get it approved as there is not just money that is involved (when it comes to the manufacturing and production) but multiple teams are assigned to complete the task(s) and no one would like it if their efforts get wasted.
So, whenever you create a design, make sure that you have different options to put on the table. This practice will help the decision makers in taking an informed decision and you will be guided for a way forward.
That's all for today, you guys! We hope that with this blog, you will be able to create pretty designs for a wooden USB pen drive and while you do create your designs, don't forget to share your feedback in the comments section down below.
Free Wooden USB Pen Drive Mockup PSD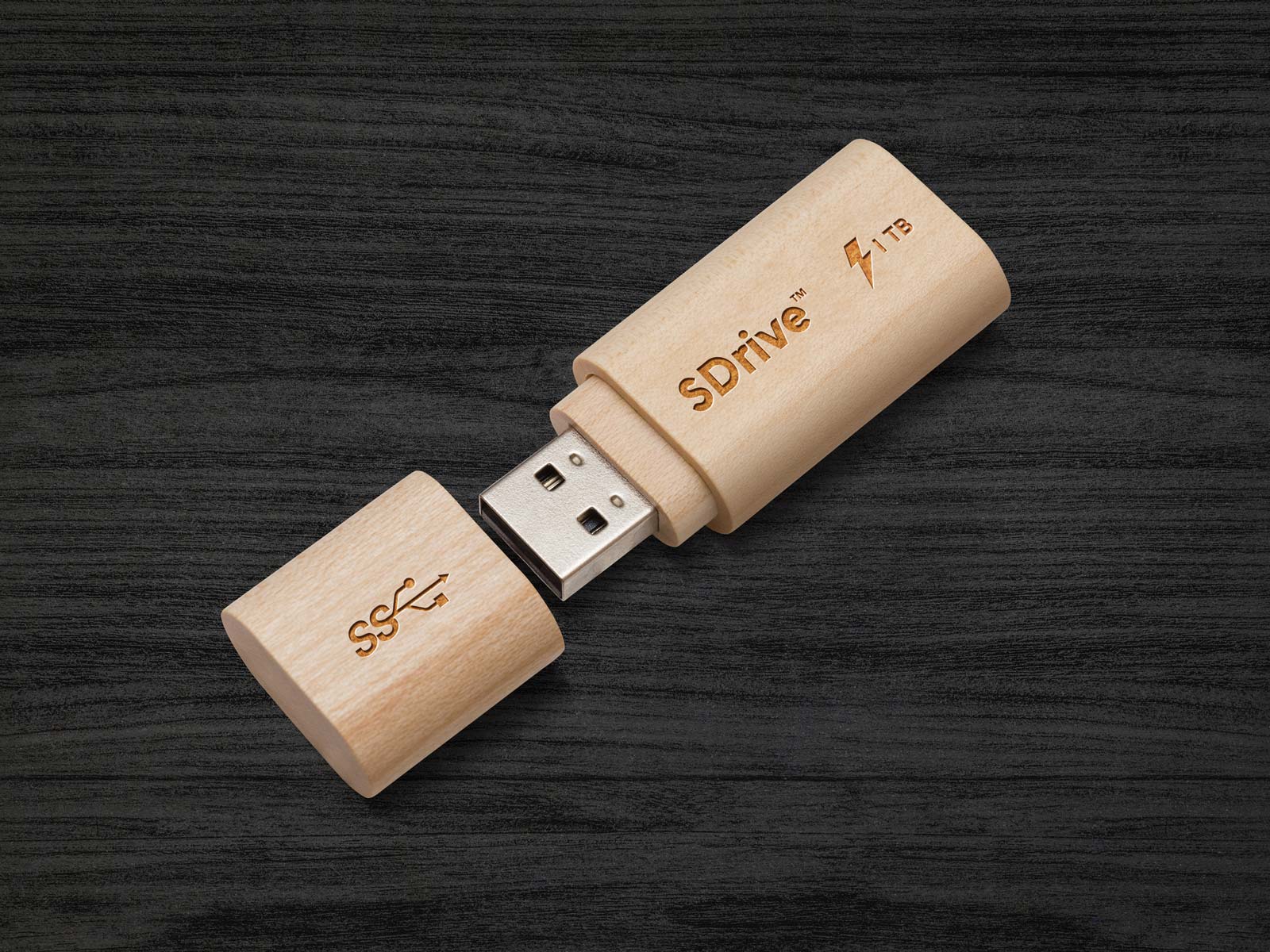 Available Format: Layered PSD with smart object insertion
License: Free for personal presentational use only
WinRAR File Includes: USB Drive Mockup PSD
Resolution: 4000 x 3000 px
Note:
1. USB Flash Drive Mockup is allowed for sharing online (A Must Linkback to this page)
2. Say thanks if you like or share/tweet with your friends.
Download USB Mockup
Latest Free PSD Mockups: