Hi there guys! We hope that you enjoy reading our blogs and are also creating magic with the help of our ideas and mockup PSD files and design templates. Last night, we were sitting with some friends and one of them complained about their laptop not working the way it should. Upon inquiring and asking a lot of questions, we found out that the laptop was getting heated up and it was our friend's way of telling us that the laptop wasn't okay.
And that incident gave us an idea to talk to you regarding the same issue so, let's talk and get to know the causes of a laptop getting heated up because we have a great solution to your problem but we will share it in the latter half of the blog. Those of you who know a laptop operates would also know that there is also a fan inside the body of your laptop that keeps it cool so that you can use it for hours and hours without having to worry about it shutting down just like that.
There are many reasons that can make your laptop stop working and that results in a forced shutting down of the system and there are chances that you might lose your important data and documents etc. on which you were currently working. To avoid any such problems, it is always advised to use your digital devices carefully. For laptops, many different companies manufacture stands on which you can place your laptop nicely and use it for a long period of time and it is guaranteed that it won't shut down without any warnings or something of the sorts.
Now, you must be wondering if you should spend your money on getting a notebook stand for your laptop or not, right?! Well, allow us to tell you some really cool features of our 10 best notebook stands for laptop (up to 17 inches) that can convince you to get a notebook stand right after you are done reading our blog. Are you guys ready? Because we so are!
Recommended:  Economical Laptops for Students
A notebook laptop is full of benefits especially when the laptop is used on surfaces that are not smooth or stop the fan to work properly. When the outlets for the hot air are blocked for one reason or the other, the fan has to work with even more force and then it stops. All of this also starts accumulating dust in the body and that's just not nice. Since our devices deserve proper attention for working for us, we should also pay them back by being using them responsibly.
In order to help you guys with getting the best notebook stand for yourself or for your loved ones, we have made sure that all the stands have these qualities to offer: all these stands ergonomic and come in a Z type design which ensures the adjustment at any height and you can freely use the laptop for watching movies, playing games, for writing and editing documents and for everything else for that matter.
The best 10 notebook stands for laptop also offer wide space so that you don't have to work on a limited space and in addition to that, they can also hold up to 20 kilograms of weight and we think that, that's a great thing because now you won't have to worry about placing your heavy laptops on the notebook stand. But do you know what the best part is? These laptop stands for (up to 17 inches) are designed and manufactured by keeping in mind the correct ventilation process. You can use your laptop by placing it on one of these notebook stands for hours as the ventilation will be 'done' through the cut outs and the materials that are used to create these stands help in absorbing and diffusing heat.
Oh, and did we tell you that these ergonomic and highly adjustable notebook stands can also ensure a smooth air flow so you won't have to worry about the fan and its performance.
And now all you have to do is to go through the collection of 10 best notebook stands for laptops up to 17 inches and find out which ones are best suited for you. Feel free to take your time and then make a purchase but we just wanted to let you all know that we have ensured that with our help, you will be able to take an informed decision.
Also, do not forget to share the blog and tips with your friends and family members and also help them in understanding why it is important to have at least one notebook stand at work and also at home for a smooth work process. You can also tell us which notebook stands did you guys like the most from our list in the comments section down below.
10 Best Laptop / MacBook Pro Stands for 11 To 17 Inches 2020
1. Boyata Adjustable Laptop Riser with Slide-Proof Silicone and Protective Hooks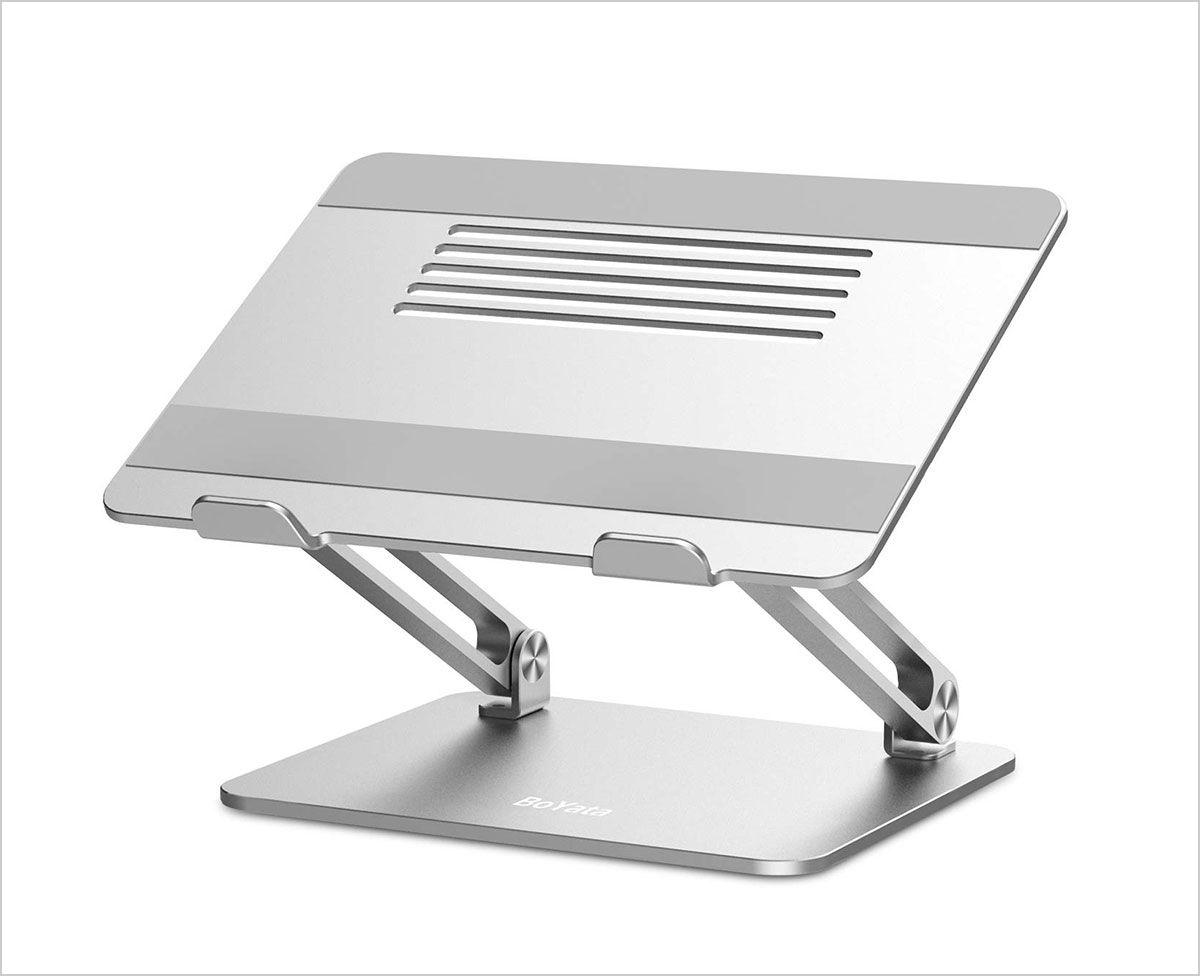 2. Besign LS05 Aluminum Laptop Holder, Ergonomic Adjustable Notebook Stand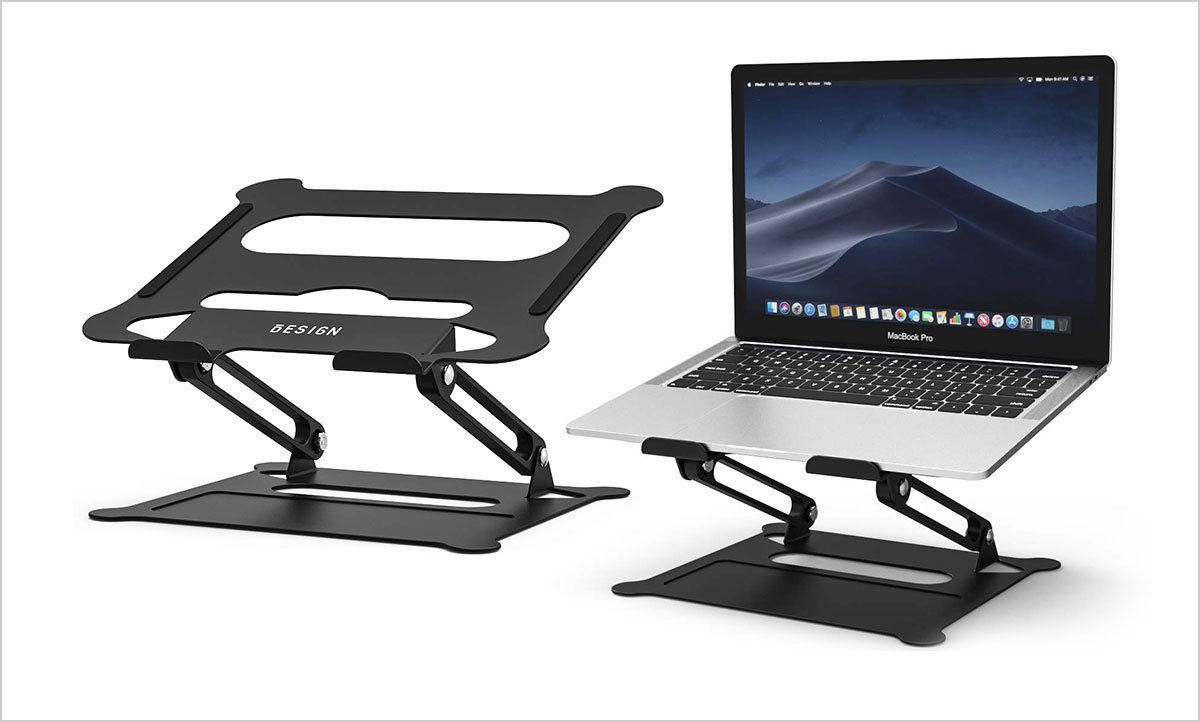 3. Desktop Holder Compatible with Apple MacBook, Air, Pro, Dell XPS, HP, Samsung, Lenovo More 10-17 Inch
4. Bestand Laptop Stand Ergonomic Aluminum Ventilated Desktop Stand for MacBook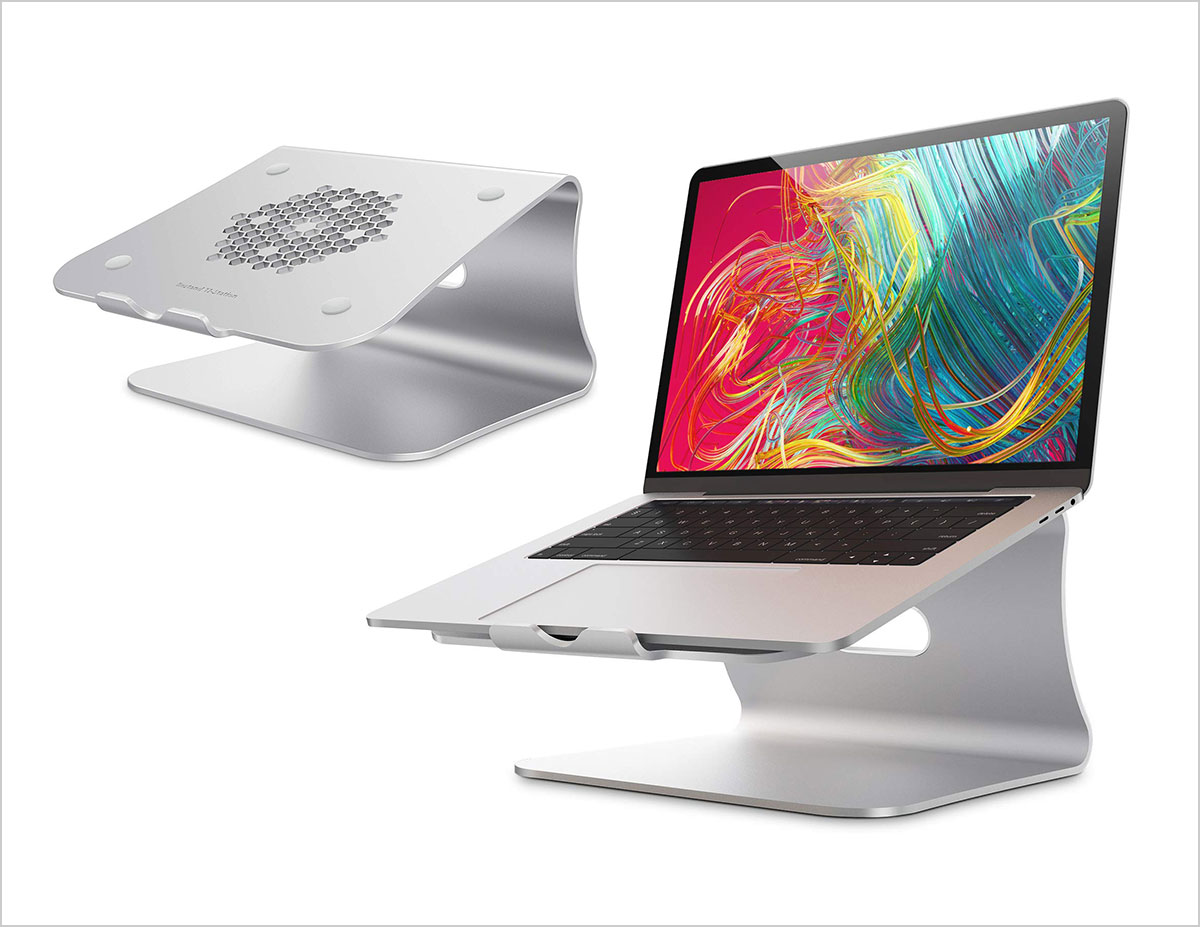 5. Nulaxy Laptop Stand, Ergonomic Sit to Stand Laptop Holder Convertor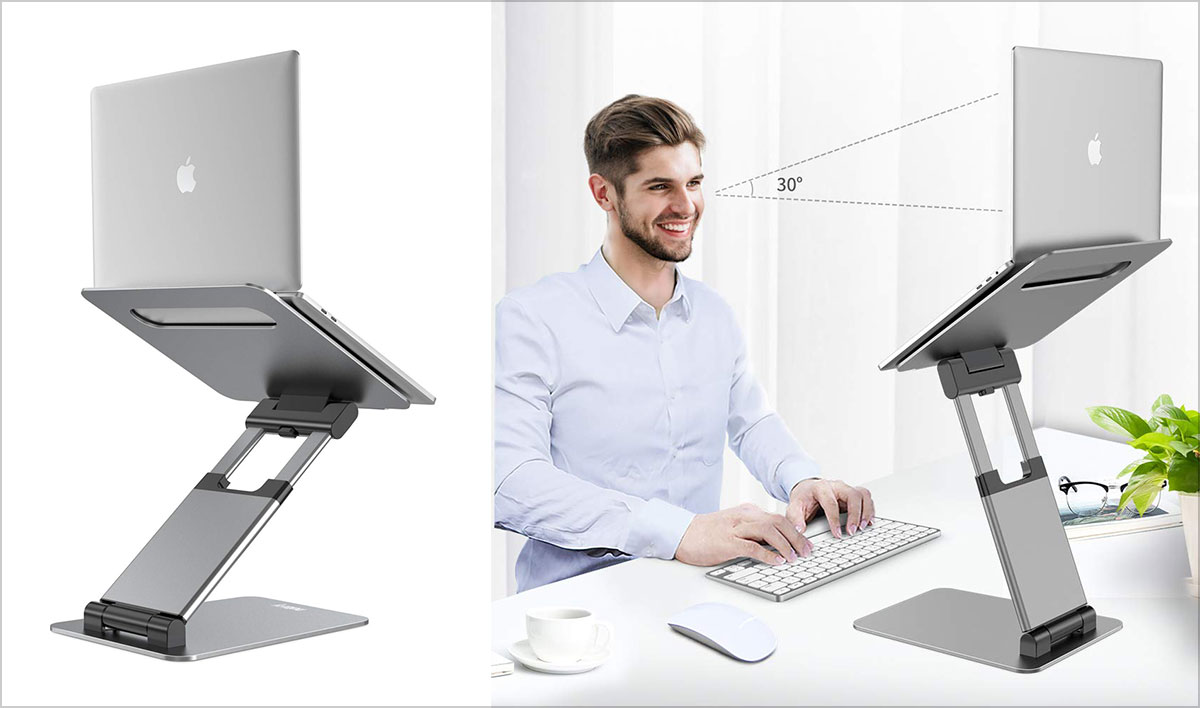 6. Nulaxy Laptop Stand, Ergonomic Adjustable Laptop Riser Computer Laptop Stan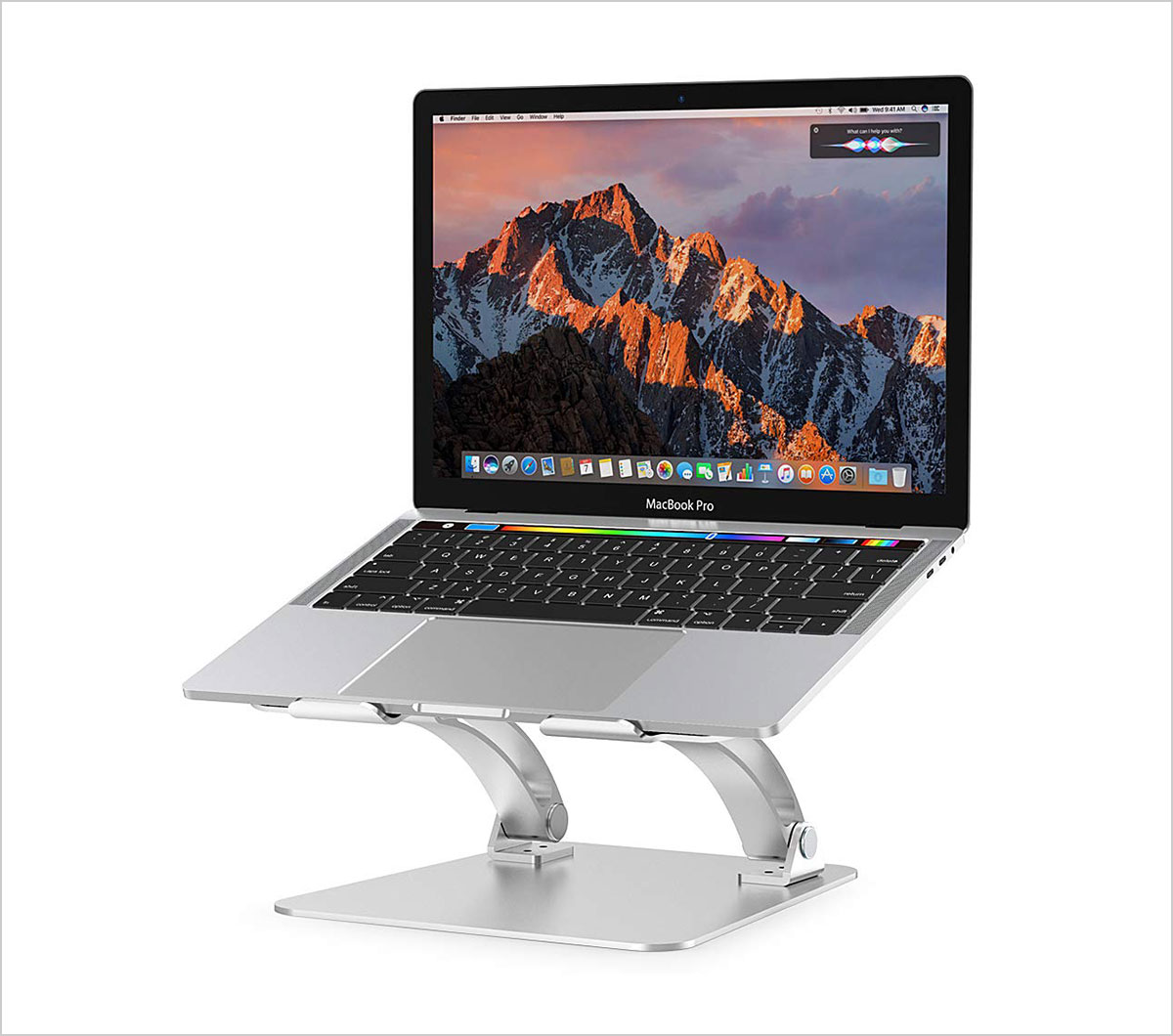 7. Nulaxy Laptop Stand, Ergonomic Aluminum Laptop Mount Computer Stand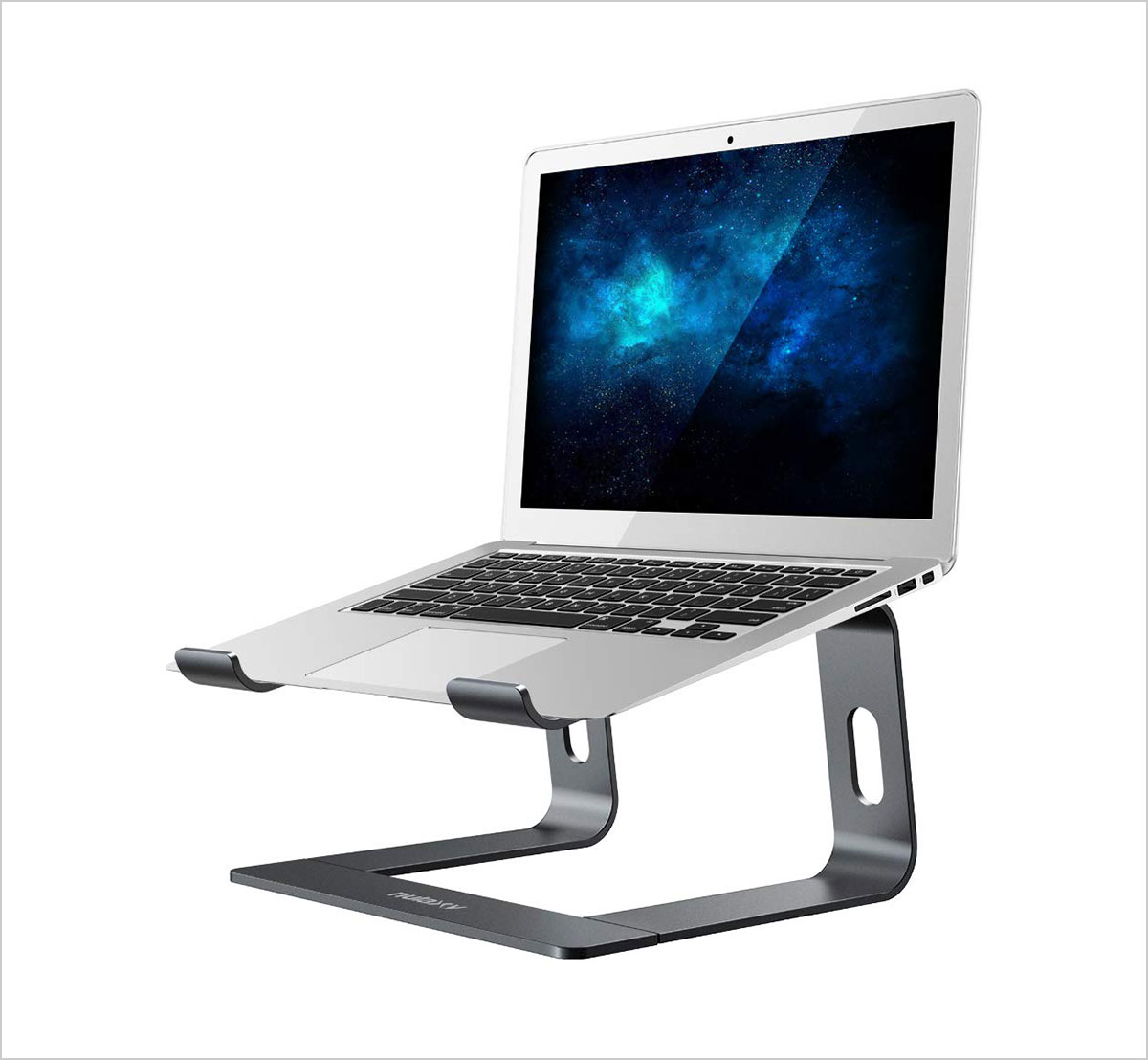 8. Macally Aluminum Laptop Stand for Desk & for All Apple Macbook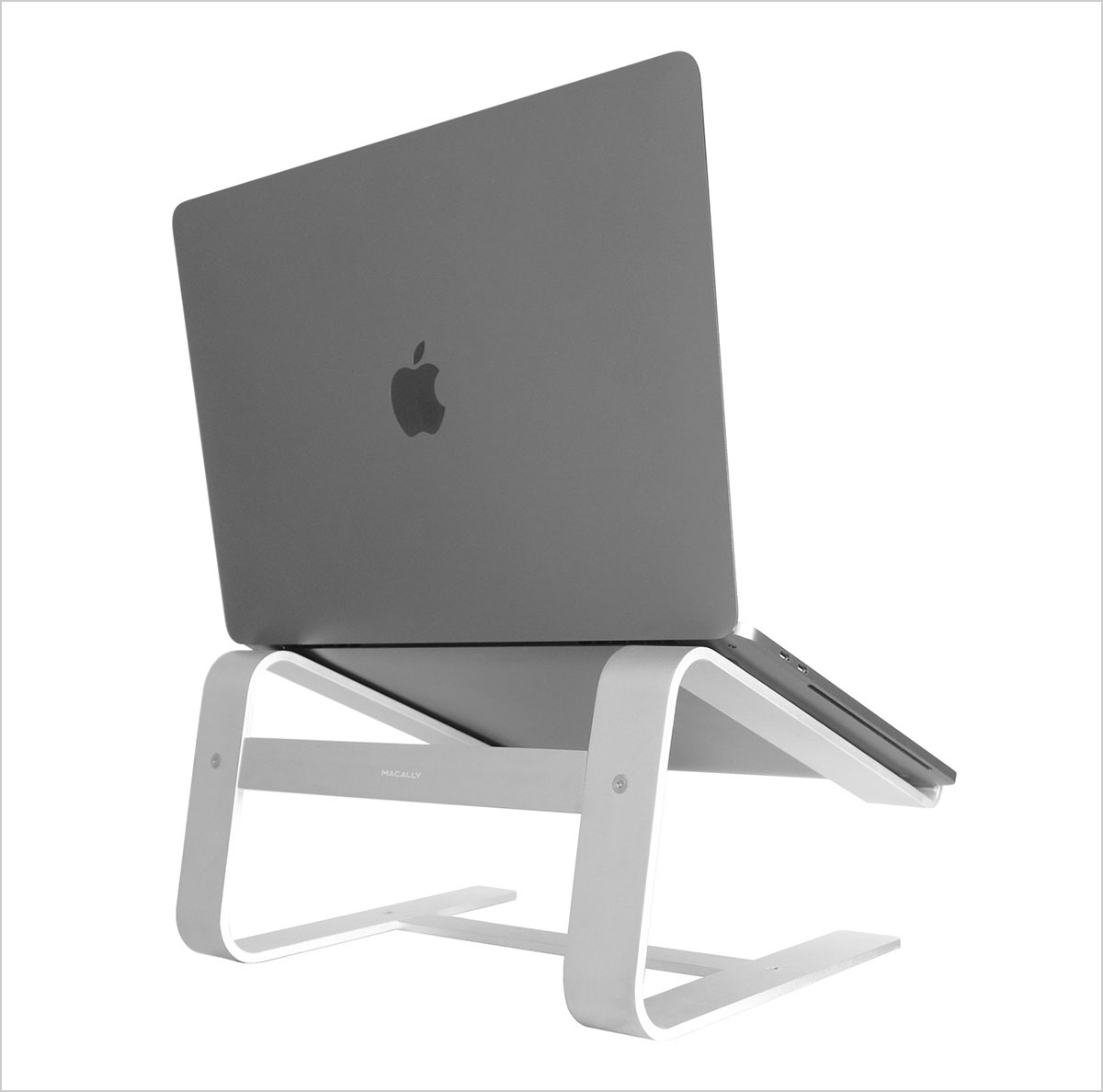 9. Sit-Stand Workstation For Laptop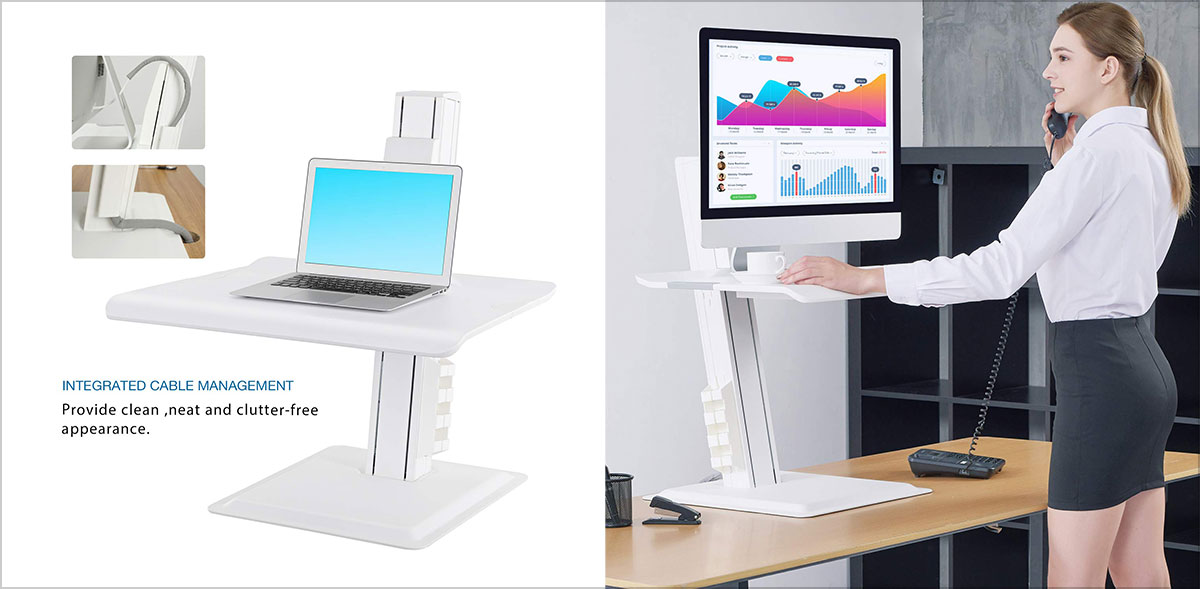 10. Pyle Portable Folding Laptop Stand – Standing Table with Adjustable Angle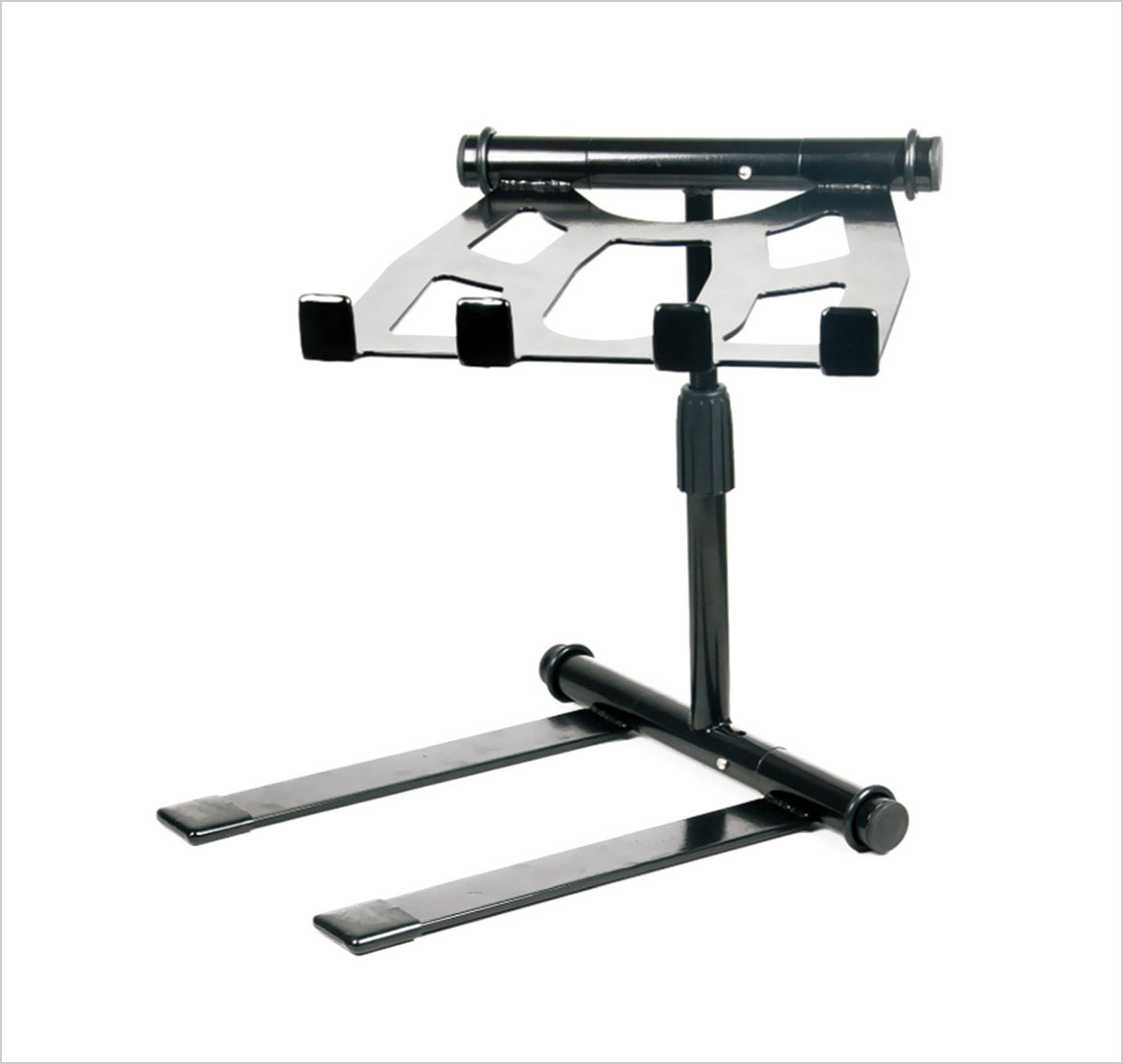 Recommended: