Hey there lovely readers! We have yet another amazing topic to talk about in our today's blog but before we get started, we would like to thank each one of you for your great response on our previous blogs. We are not gonna lie, we are overwhelmed, happy and excited because it is hard to find genuine readers and supporters who know how to appreciate the content and creative ideas that are being shared with them. Keep your positive feedback coming!
Okay so, let's talk about the actual thing here and that's having best earbuds. Now, we know that we can't be the only ones who don't like it when the wire of our headphones either gets tangled or gets jumbled up that it takes minutes to detangle and use it and well, then the charm is all gone. Right? Another difficulty that most users face is that their earbuds do not have a microphone and we think that sucks too.
So, what we thought to do for this blog is to share not just 1 or 5 but 10+ best high quality earbuds with microphone that you must have in 2020. Hold tight as this is going to be one interesting and full of insights blog because we are going to cover every point that you might not even know existed when it comes to buying earbuds. Let's get started!
Now, our goal was to do our research and shortlist earbuds that are either less problematic to use or are wireless for a guaranteed fun time without having to worry about putting them in a space where they won't get messy and things like that. And we are excited to share that we could create a list of more than 10 best and high quality earbuds that not just great to use but they are designed to provide an awesome 'hearing experience'. Another amazing thing about our earbuds is that all of 'em are worth your money so you won't regret spending your money.
In this part of our blog, we will list down all the specifications which should be kept in mind while buying a pair of earbuds. You must know that your earbuds offer high fidelity sound beats along with incredible sound quality, deep bass as well as crystal clear treble. But most importantly, the earbuds should also provide a safe sound experience to the user so that it does not have a bad influence on their hearing.
Then comes the connectivity. Since, now we would just love us a pair of earbuds that can instantly connect to our devices without having to wait for sometime for the pairing, you must always consider this 'feature' as one of the most important 'features' whenever you plan to purchase earbuds for yourself or for your loved ones. Look for a pair of earbuds that offers a stable connection (preferably enhanced) and instant pairing.
This is a personal issue and we are always concerned about this one whenever we have to get handsfree or earbuds and that's them not fitting properly. They are either too loose that they keep falling out of the ears or they are too big that our ears start to hurt. And when that happens, we are sure no one would want to use their handsfree for a long period of time. But don't worry because there are earbuds that are designed considering the inner ear by following a secure fit and mini design. So, when your earbuds offer this type of fit for you, then that means that they will go easy on the inner ears and won't fall out of them either.
Using handsfree is an easy thing as you do not have to charge it but when it comes to wireless headphones or earbuds, you have to charge them in order to use them. Now, how to make sure that your earbuds are strong enough to provide somewhat endless battery to you!? Many companies mention an estimated charging and battery time for their users so that everyone is on the same page. This is another important thing to know while getting earbuds. You can read about that in detail if you are shopping online or you can always get in touch with a sales representative for more information.
Do always check the compatibility. Yes, we agree that your earbuds should be compatible to your ears but are they also compatible to a number of devices or not? You can check that too by finding more on the product itself and always get the earbuds that are not just compatible with smart phones but can also be connected to tablets, iPads etc. as well as to TVs too.
Last but not the least, get the earbuds that also have microphones in them because you might not use the mic frequently but it should be there because there will come a time when you will love talking over the phone through the microphone of your earbuds.
And that's all for today guys! Now all you have to do is to go through our list of 10+ best high quality earbuds with microphone 2020 and get a pair of earbuds for yourself right away. Oh, and don't forget to share this blog with your loved ones as well and we will see you next time!
1. SoundPEATS True Wireless Earbuds 5.0 Bluetooth in-Ear Stereo Earphones with Microphone 2020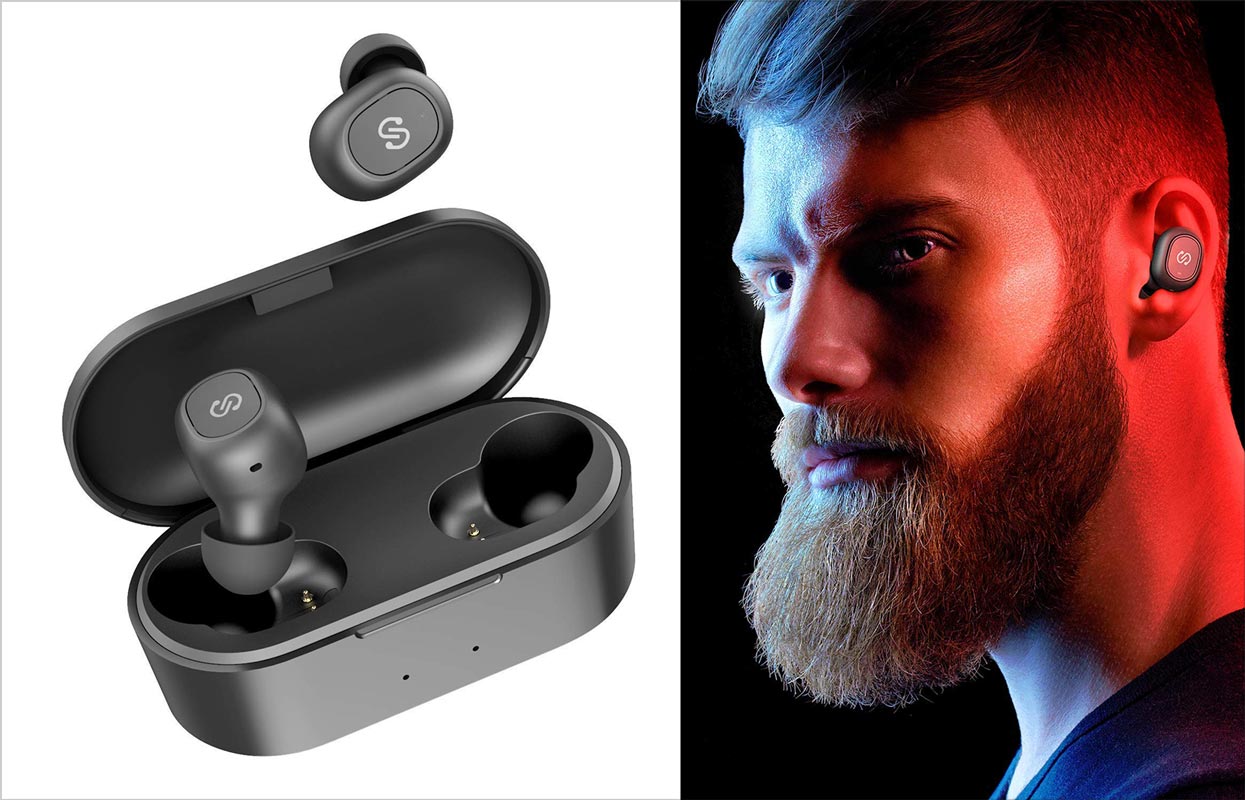 2. Bluetooth 5 Headphones Wireless Earbuds,IPX8 Waterproof Stereo Earbuds with Microphone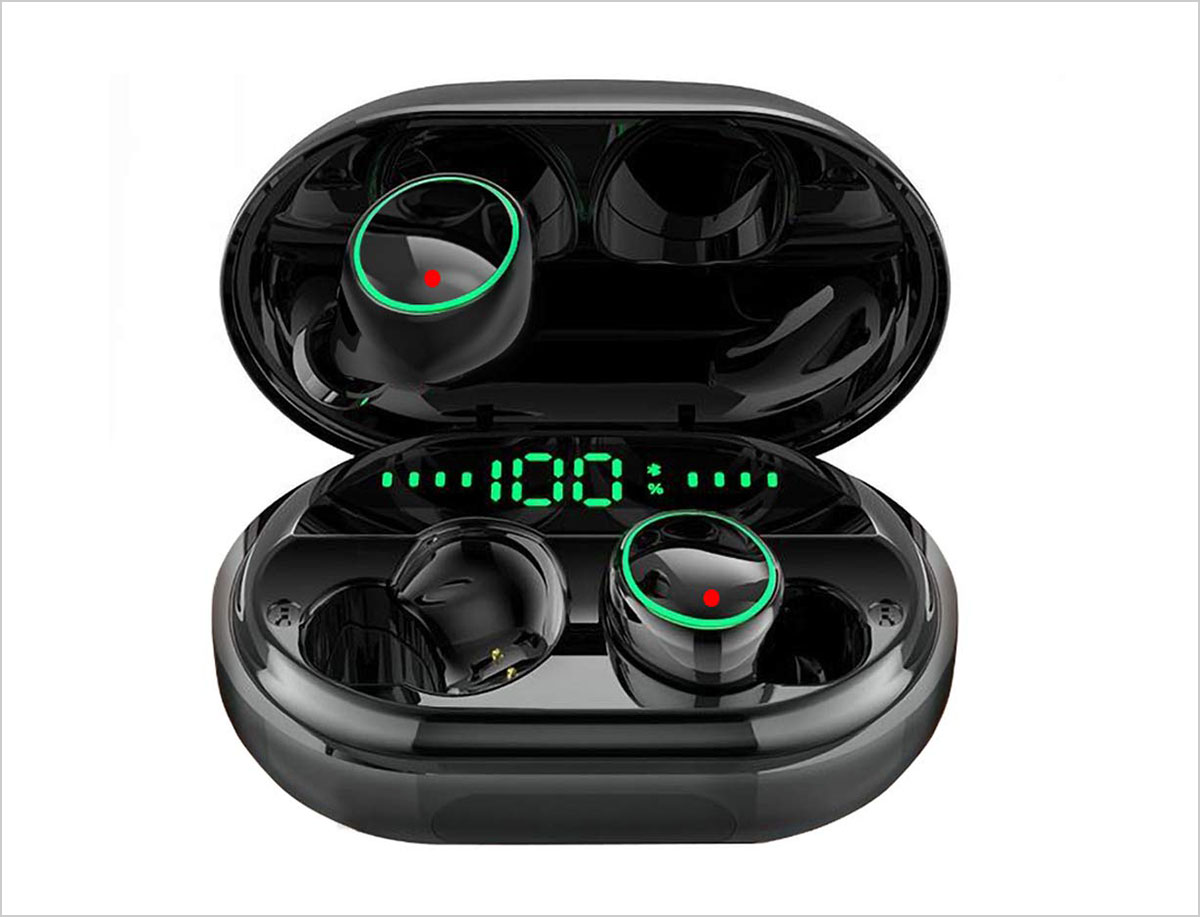 3. FIIL True Wireless Earbuds – In-Ear Bluetooth 5.0 Headphones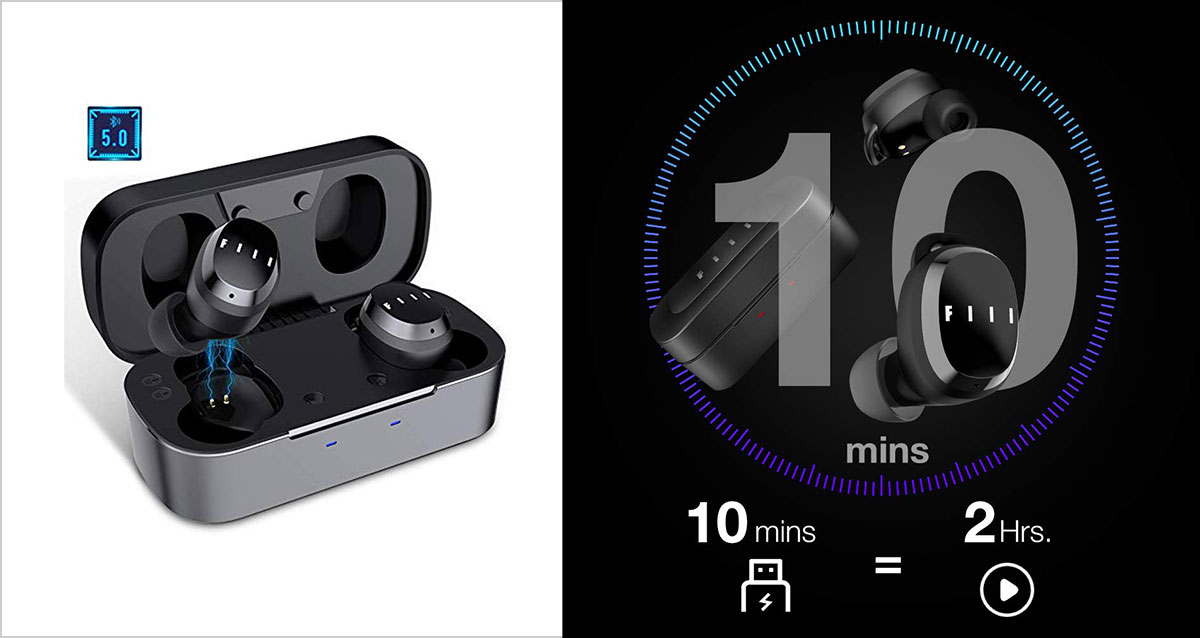 4. True Wireless Earbuds,Bluetooth 5 Headphones with 2000mAh Charging Case LED Battery Display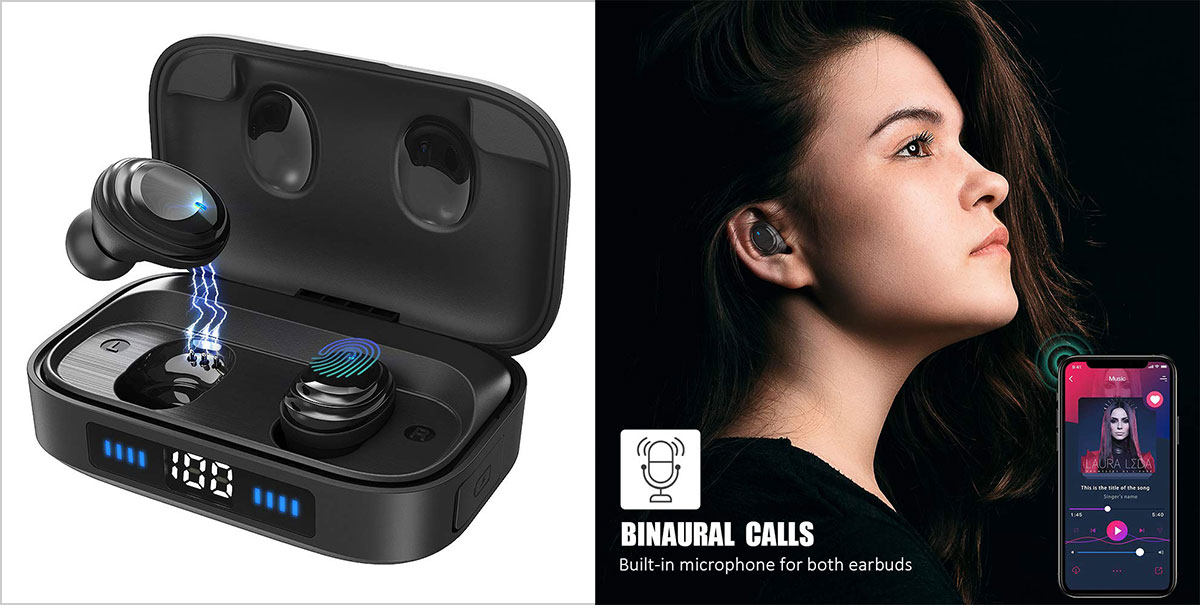 5. OFUSHO Bluetooth 5.0 Deep Bass 152H Playtime IPX7 Waterproof TWS Stereo in-Ear Headphones with Charging Case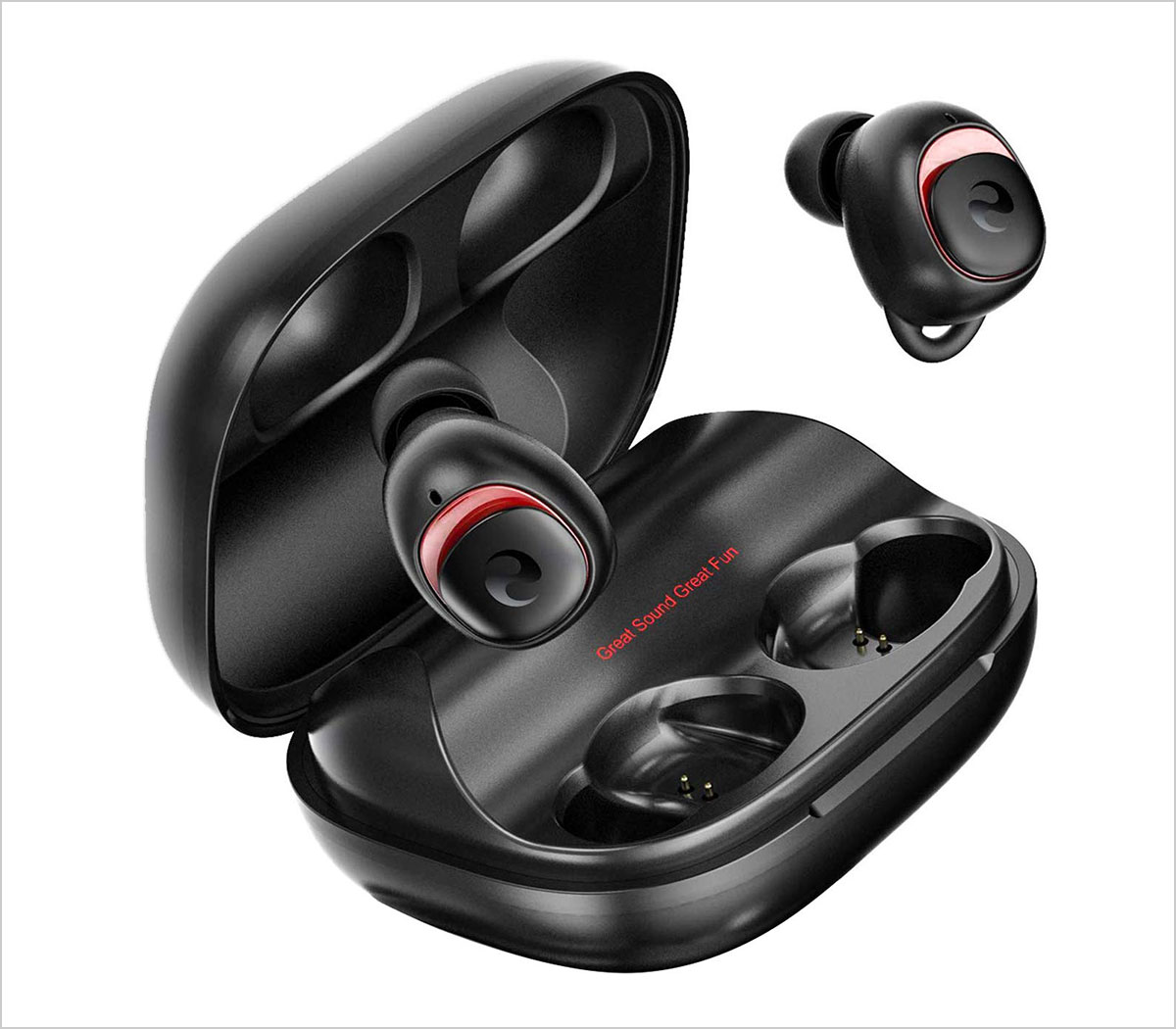 6. Wireless Earbuds,AIKELA TWS Bluetooth 5.0 Headphones 3500mAh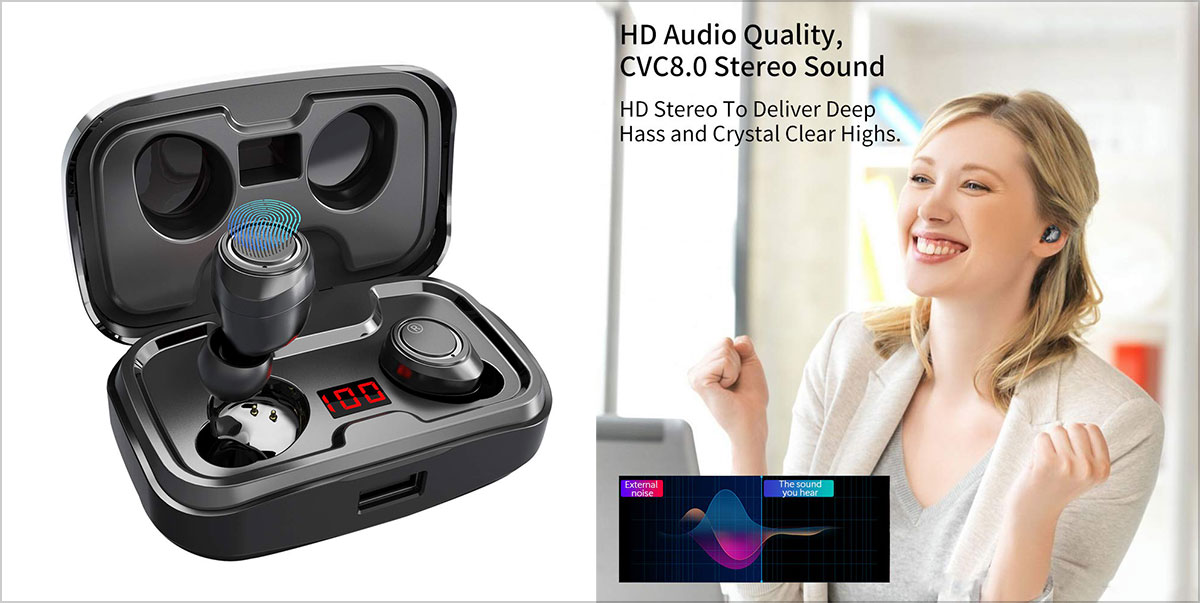 7. TOZO T6 True Wireless Earbuds Bluetooth Headphones Touch Control with Wireless Charging Case IPX8 Waterproof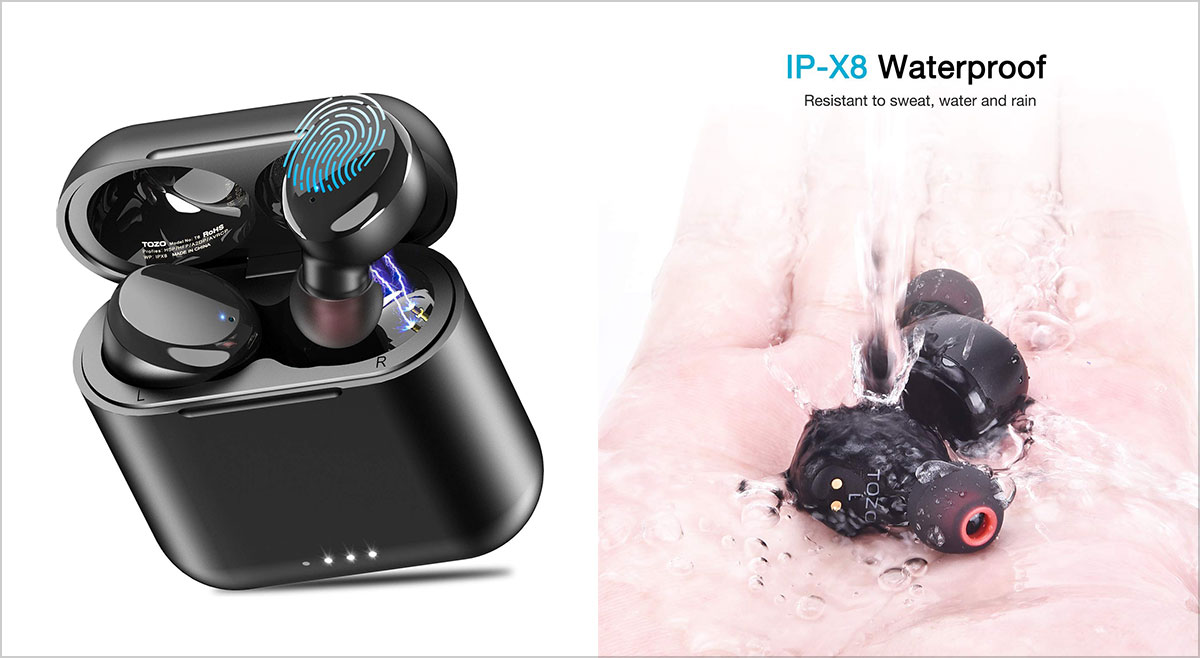 8. TOZO T10 Bluetooth 5.0 Wireless Earbuds with Wireless Charging Case IPX8 Waterproof TWS Stereo Headphones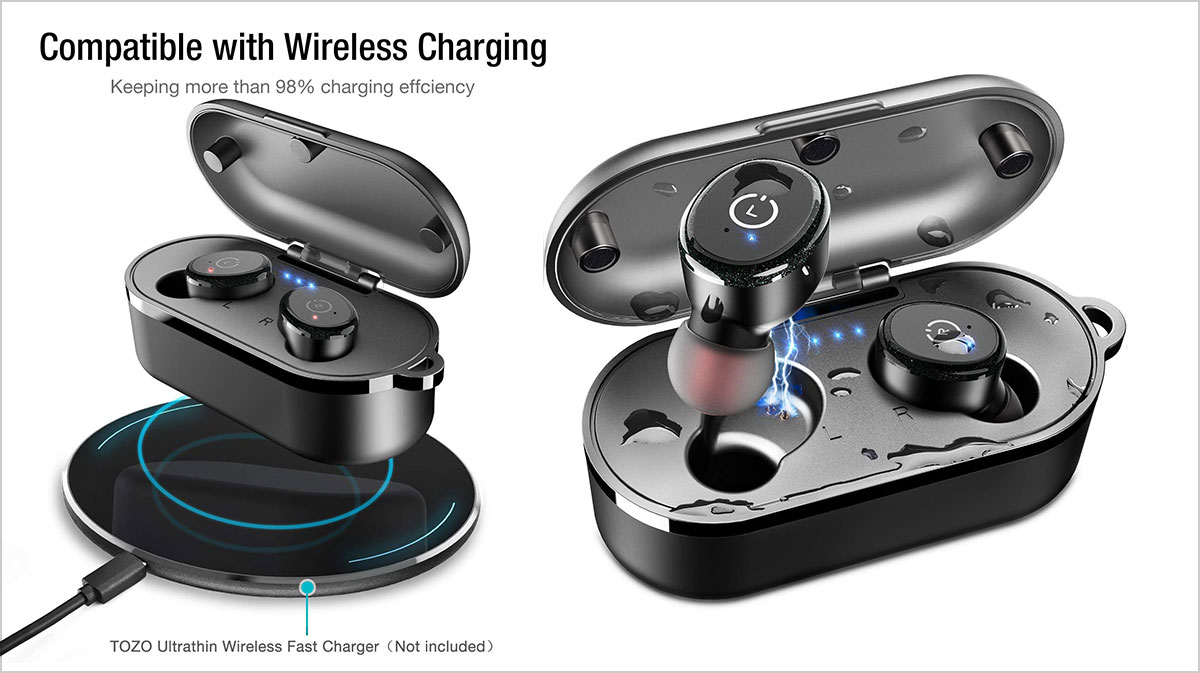 9. Purity True Wireless Earbuds with Immersive Sound
Bluetooth 5.0 Earphones in-Ear with Charging Case Easy-Pairing Stereo Calls/Built-in Microphones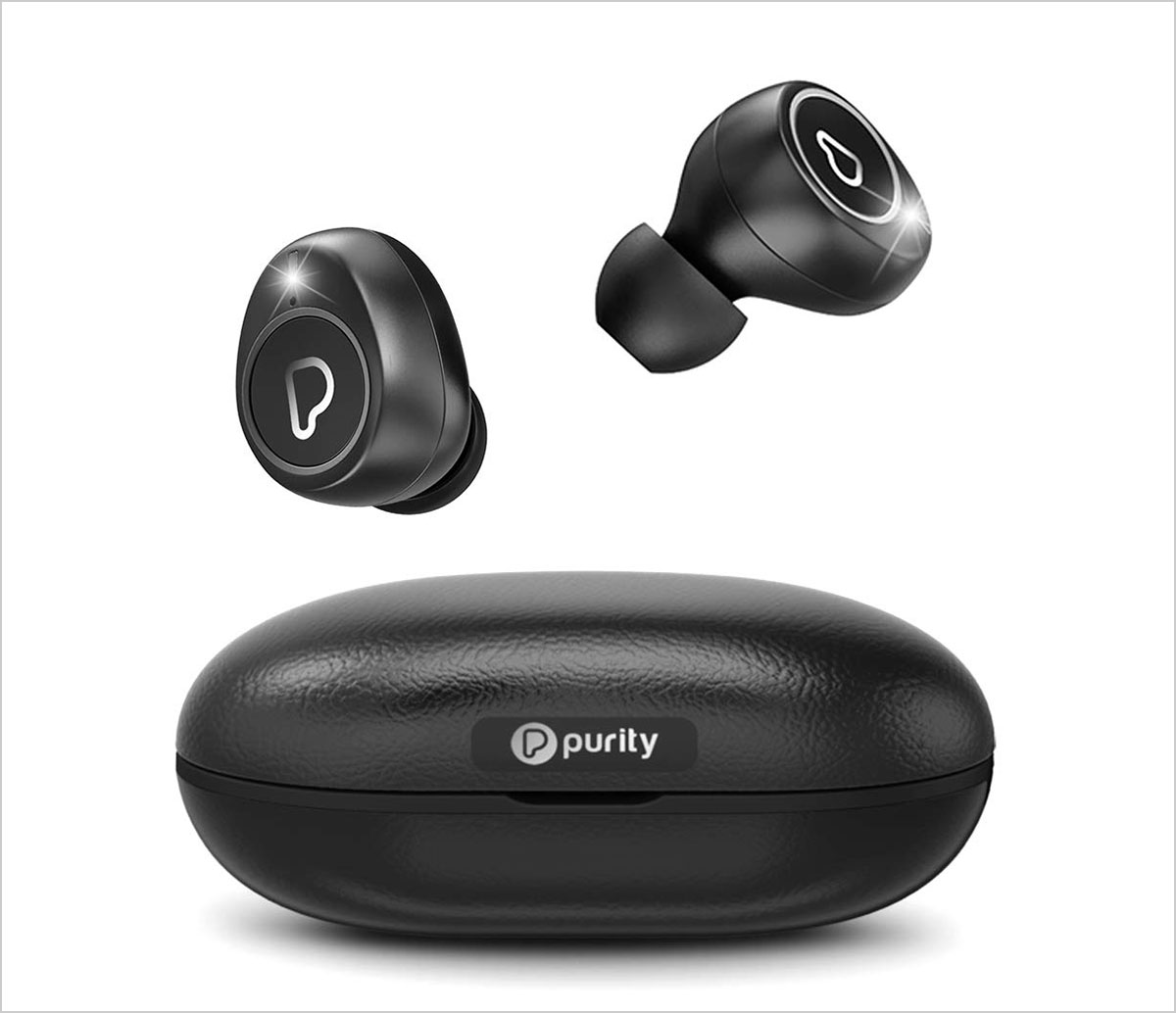 10. Bluetooth 5.0 True Wireless Earbuds 6-7 Hours Continuous Playtime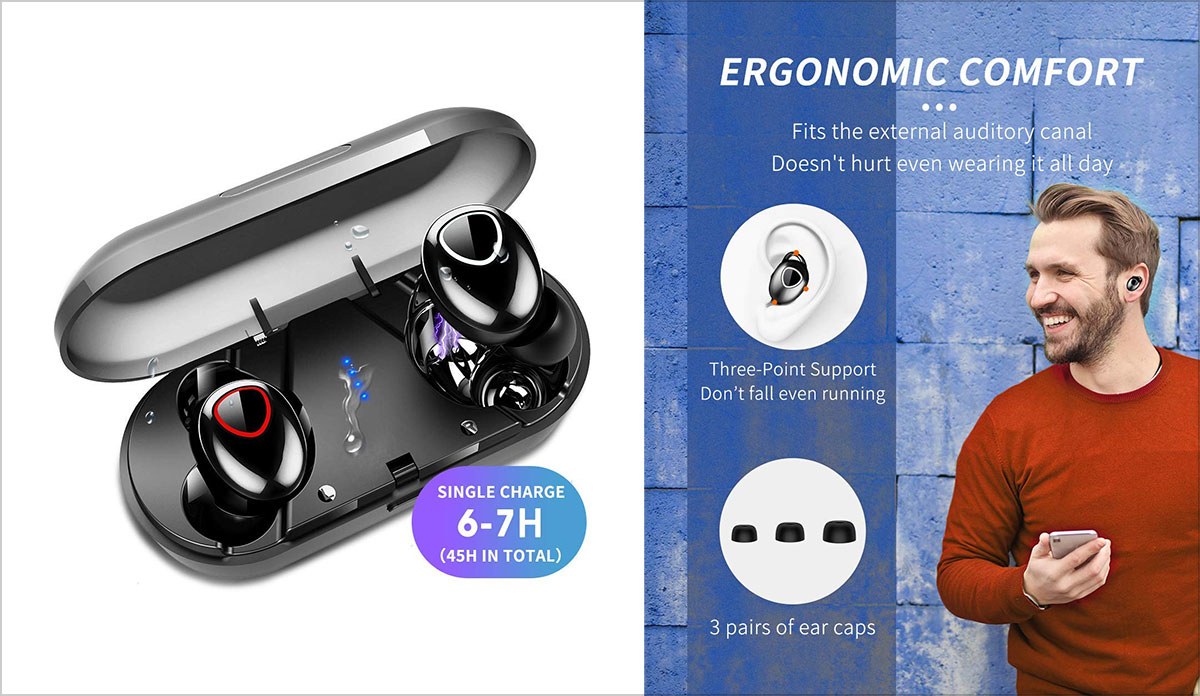 11. True Wireless Earbuds, Bluetooth 5.0 Headphones Noise Cancelling with Dual Microphones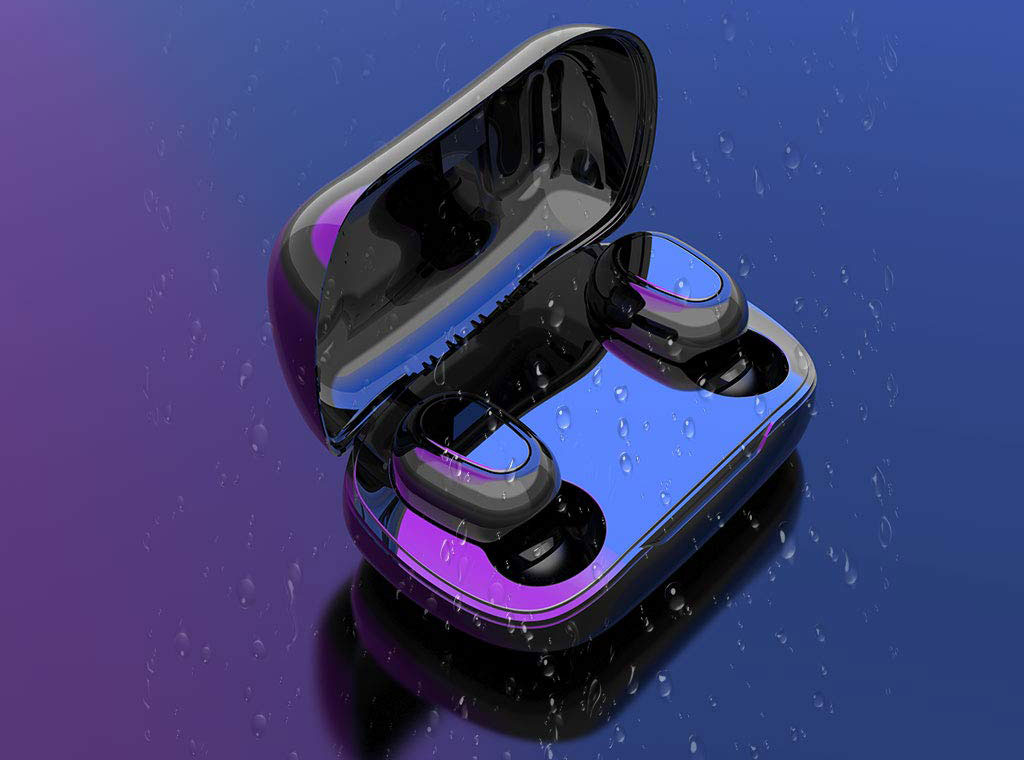 12. TRANYA True Wireless Earbuds Built-in Microphone, Bluetooth 5.0 Deep Bass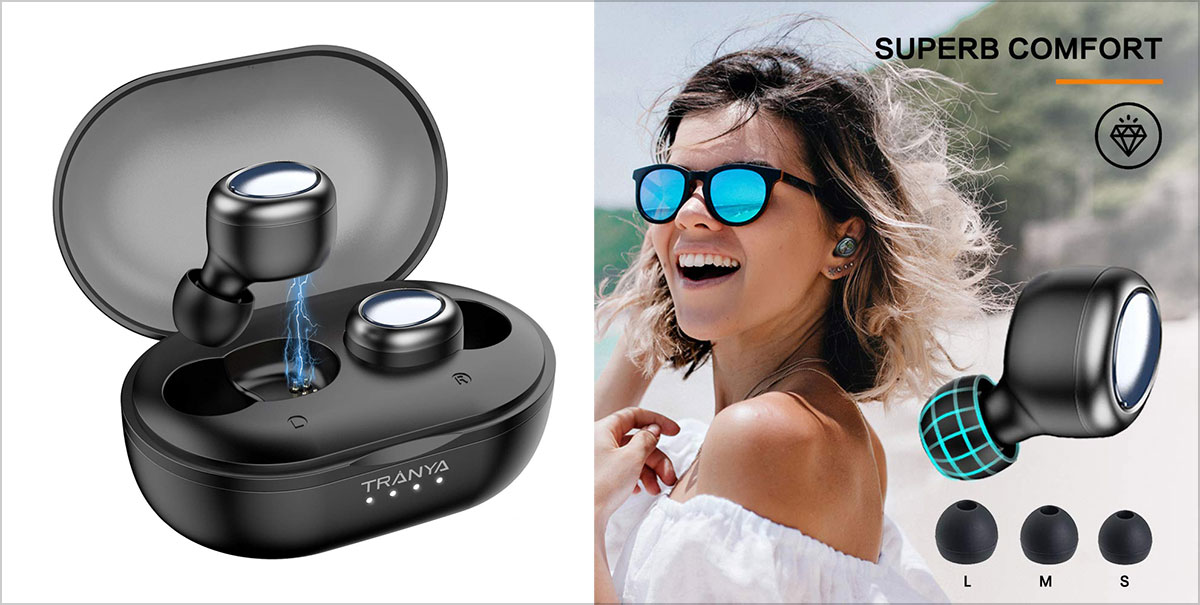 13. True Wireless Earbuds with Magic HiFi Sound, Zamkol Waterproof 5.0 Bluetooth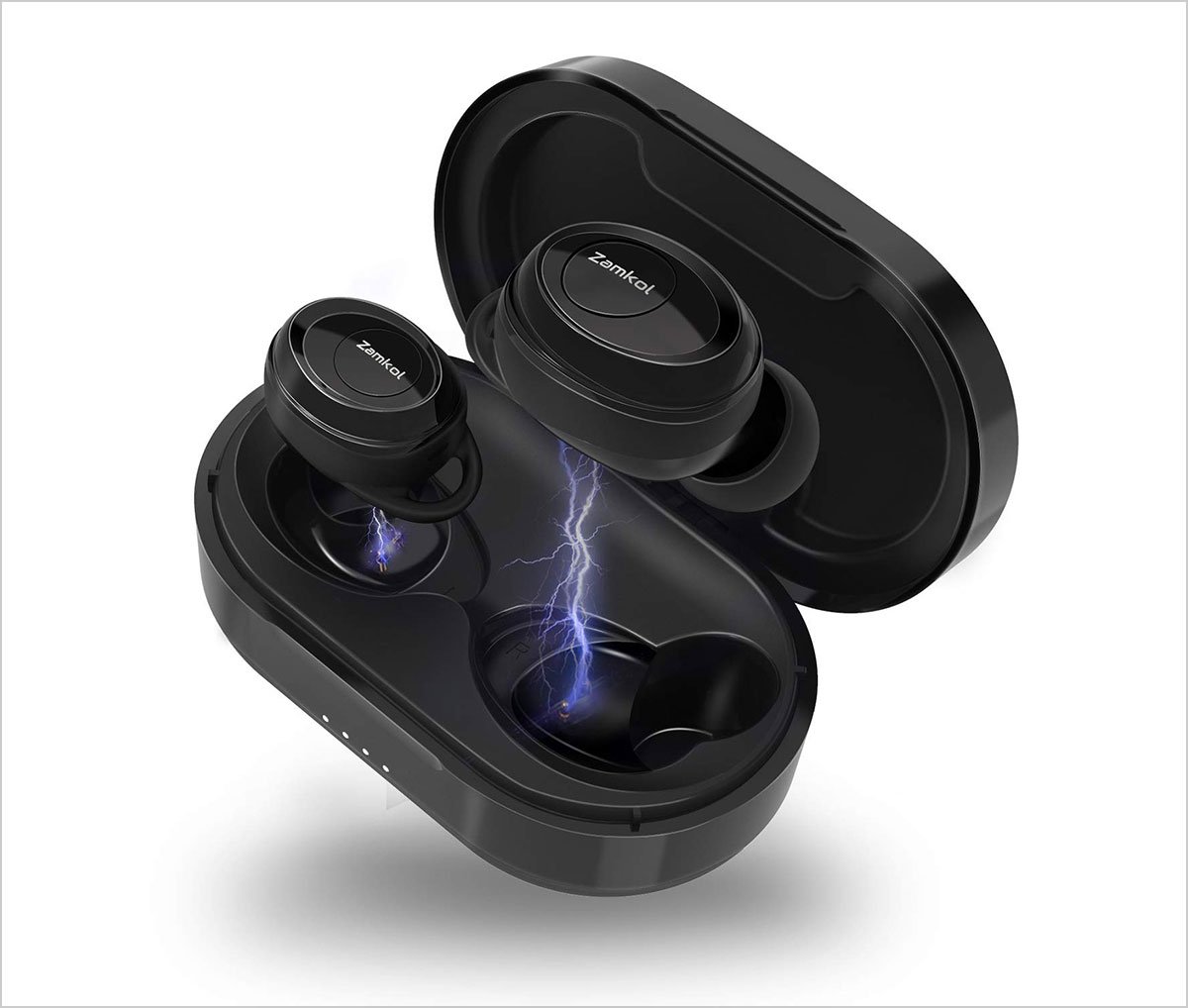 Recommended: