Hi there guys! We are back with yet another super amazing blog of ours and we know that you are going to find it really helpful especially if you are one of those individuals who are thinking to take art courses at college so that you can work as a professional artist once you are done with your formal education. But before we start, we would just want to say that we really appreciate that each one of you not only follow our blogs but for also sharing it with your friends and colleagues.
Like every field, art jobs have a variety of options to offer and you can join whatever field you want to join after getting to know about how things work at a certain workplace that is related to arts. You must have heard fancy job roles and designations of people around you who are either working with and for local & international brands or they are teaching at educational institutions as lecturers to help their students in polishing their skills etc.
We will start from the basic job designations to give you an idea on how things work at most work places. As you all know that many people these days are working as freelancers as well and that gives them a chance to not only work in a flexible environment but they also get to polish their skills and whatever they have studied at college some more and once they feel that they are ready to apply for a full time job, they explore their options within their reach. Workplaces also hire interns to help freshies in getting to know how professionals spend a day at work and that also gives them exposure too.
Then comes the assistant level position where the person who is hired is responsible for regular jobs that are being carried out on a daily basis. Your job can include tasks like taking care of the print, electronic media and online projects. In addition to that, you are also responsible to assist your senior graphic designers / team lead(s) for giving creative input, creating layouts, designing logos and so on and so forth. Then eventually, you are awarded a higher position keeping in mind your performance and you become a graphic designer. It is important to note here that, there are junior and senior level positions for graphic designers as well which vary within workplaces.
You must have also heard the word 'visualizer' and that person is responsible to manage the work by creating top notch art works and by also working on creative presentations that are then shared with the clients. in addition to that, a visualizer is hired to help the art directors on pitch presentations as well. After this position, you become a senior visualizer and then however your marketing agency works, you are promoted to upper levels and there also comes a day when the person who started from an intern becomes an art director later on with their experience and ability to create magic through their design sense. So, the question remains there:
What is the highest paying art job?
Now, if we were going to be real honest with you, we would just say that not everything is about money and that you should wait to reach that level where you are offered a 6 digit salary because a) you have earned it and b) you have earned it like a boss! But like we have said this multiple times that we are always here to help you guys find answers to your questions, we would share how a salaries these days seem like when it comes to art jobs and we know that once you are done reading them, you will try and strive even harder to reach the top. Let's have a look at the highest paying art jobs now!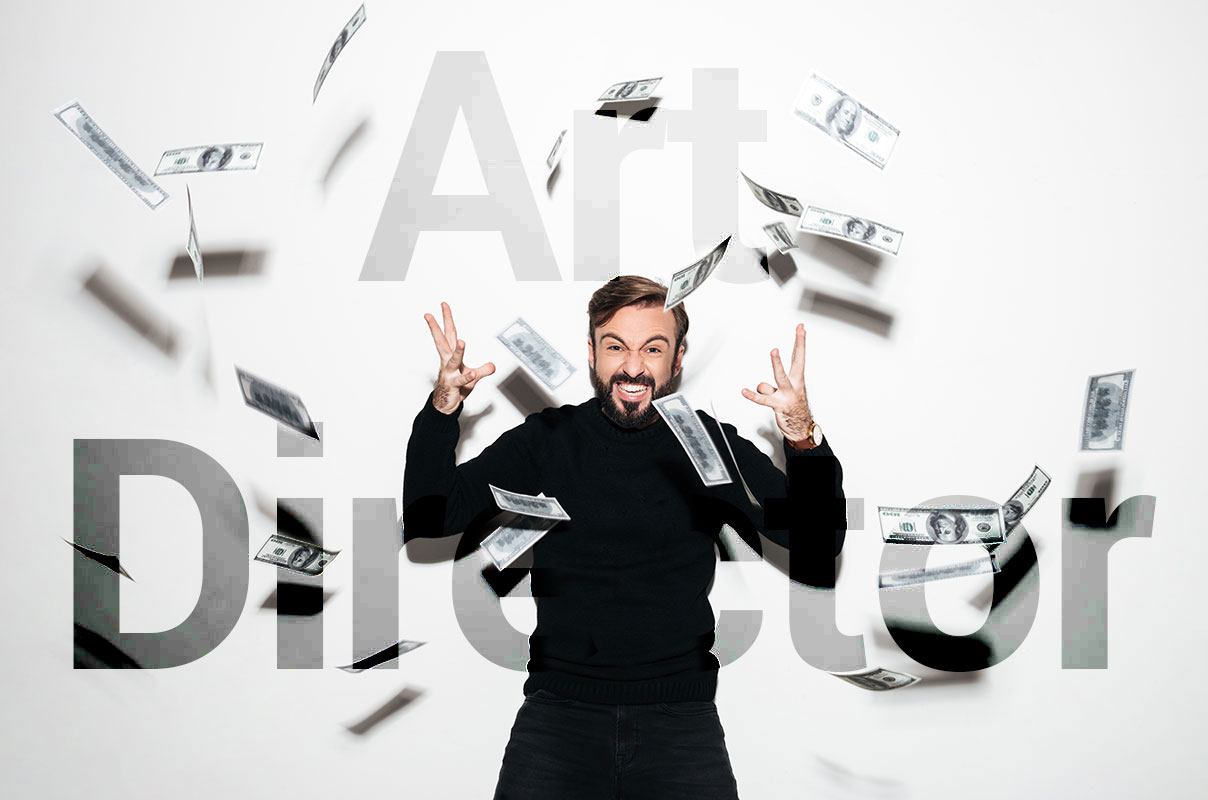 Art directors happen to make around $89,000 per year whereas industrial designers, multimedia artists & animators, media & communication designers make a little less than the art directors or as we would like to put it; industrial designers can make up to $68,000, multimedia artists & animators' salaries are around $65,000 and media & communication designers can also make around $60,000 to $65,000 per year.
Fashion designers although have their own stuff to sell through their (luxurious) boutiques so they can make up to $65,000 annually which isn't a bad figure especially when there is a lot of competition and as far as the film & video editors are concerned, they can make up to $62,000 a year.
Also keep in mind that all these jobs are always in demand both from the employer's end as well as from the employees end and our suggestion to you is to always go for an organization that is not only offering you a market competitive salary but it also has a good repute in the market.
Recommended: