Hi there guys! As you all know that we have very supportive friends who understand the tiring job schedules and also postpone meet-ups because some of us are not available all the time but it is also kind of interesting that whenever we all do meet, we start talking about whatever has been happening at work. For example; the new projects that got assigned to them, hiring and new team members etc. but wait, we also want to tell you guys that we also talk about random stuff too like the new Netflix seasons, games, weather, coffee and so much more.
So, as we were busy in a generic conversation with our friends, we thought of working on new and unique things that you don't really come across on a regular basis. And as we always sit together and have a brainstorming session with ourselves before we start writing or creating designs, we also try to look around all the things whose mockup PSD files can be required / needed.
Keeping that very thing in mind, we decided to create a 1 gallon High-density polyethylene HDPE plastic bottle mock-up PSD file. As you all know that all our PSD files are absolutely free to download and use, we also make sure that we keep it easy for each one of you to work on the files and actually have fun creating whatever you want to create.
Okay so, there are a few things that must be kept in mind while you start working on the 1 gallon HDPE plastic bottle designs and in this part of our blog, we will explain them by giving you all an overview of our own mock-up PSD file. And if you are one of those designers who were already planning to create their own HDPE plastic bottles, then keep reading this blog to know more and design better!
Recommended: 55 Best Bottle Label Mockups
HDPE plastic bottle is a thermoplastic polymer which is created using petroleum and since the bottle design that you are going to work on is of 1 gallon, it is important to keep in mind the weight that this "container" is supposed to carry. Another thing is the usability and it is your responsibility to make it easy to carry and the handle has to be user friendly too so that it doesn't hurt the person's hands who is going to carry this 1 gallon HDPE plastic bottle.
If you look at our HDPE plastic bottle design, you will notice that it has a slanting handle right beside the opening as this offers a smooth process. You won't feel burden on your hands with this type of handle. And as you can also see that our opening and the cap itself are both clean and nicely placed and that is complementing the entire design of the bottle.
Next comes the sticker which is supposed to be created and pasted in the center of the bottle as you would really not want to have the HDPE bottle printed – it won't only look bad but since the plastic is thick too, it is not a good idea to have it printed directly. For the sticker, you need to put in every detail that matters and needs to be there starting from the brand logo and tag line along with the description of the actual product too.
We have kept the sticker plain & simple and we have also chosen fonts that are easy on the eyes and are also enhancing the overall look of the design. As far as the main copy (apart from logo and tagline) is concerned; make sure that you also mention the barcode as well as the quantity of the product too. If your product has an expiry date then mention that and if there are any precautions and directions that must be followed while using the product, then you must not forget to make them a part of the design as well.
As we have mentioned this earlier as well that the sticker was kept simple and to complement that look, we did not feel like playing a lot with the colors as it would have ruined the design but you must know that you are free to experiment with colors as well as design elements to see what works best for your designs. Another tip that must be followed at all times is that you need to have the copy proofread too so that nothing wrong from your end goes to the vendors when it's time to print the stickers etc.
Always create at least three different design options to share with your team lead(s) and clients so that they have multiple designs to view before they pick the best one and give you their formal go-ahead so that you can have the stickers printed. Do that by keeping your designs in a nice & well explained mock-up presentation so that you hit them with all the right ideas.
That's all for today! We hope that you will enjoy reading this blog and will also have fun working on the 1 gallon HDPE plastic bottle mock-up PSD file
Free 1 Gallon HDPE Plastic Liquid Bottle Mockup PSD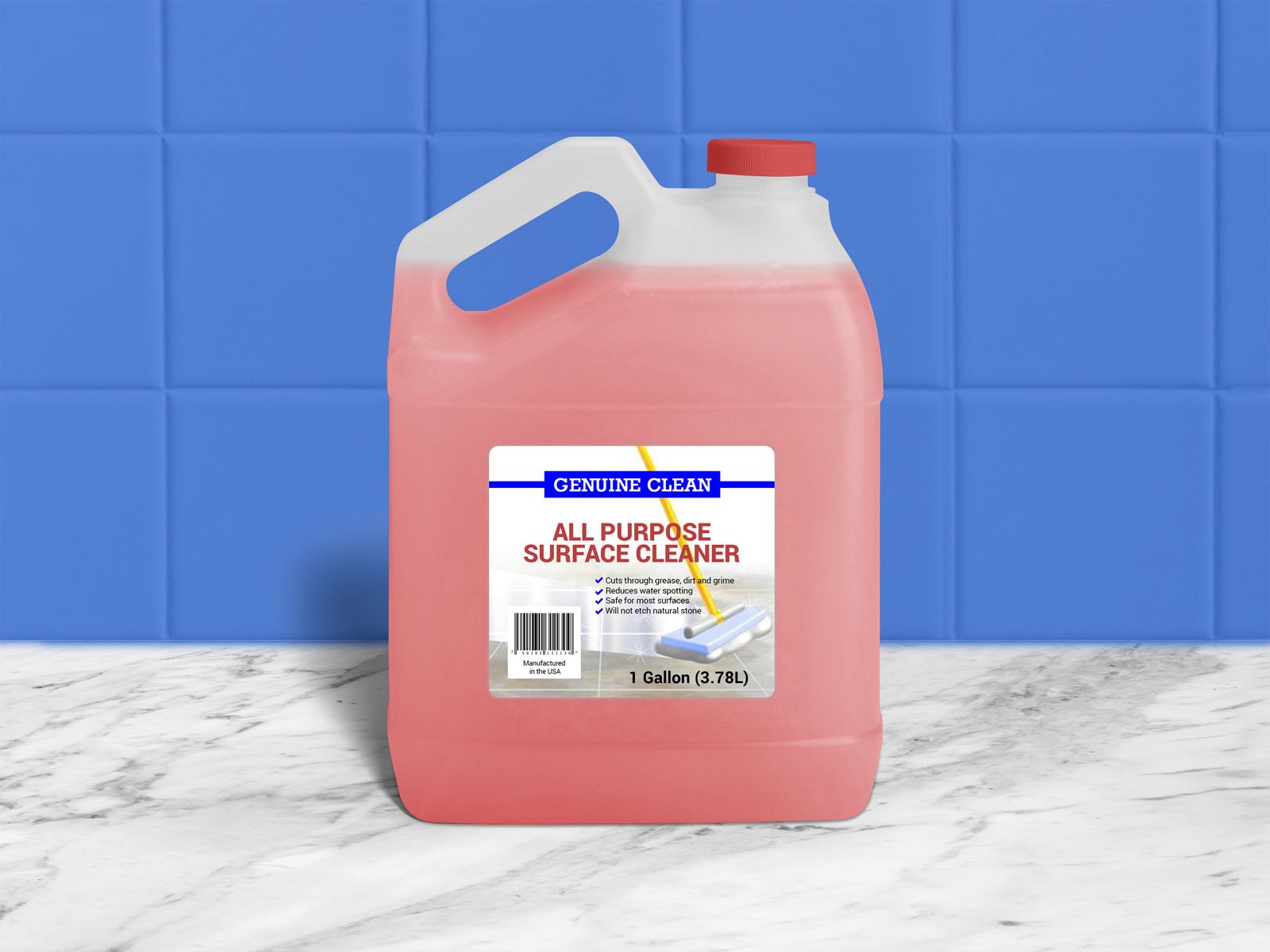 Available Format: Photoshop PSD
License: Free for personal and commercial usage
File Format: WinRAR
Mockup Resolution: 4000 x 3000 px
Note:
1. Free 1 Gallon HDPE Bottle Mockup is allowed to share online (A Must Linkback to this page)
2. Say thanks if you like or share/tweet with your friends. That means a lot to me.
3. And don't forget to follow or subscribe to receive more high quality premium freebies & awesome articles only.
Download 1 Gallon Bottle Mockup
More Bottle Mockup PSD FIles: