Hi there guys! As you all know that Easter is just around the corner and we gotta be prepared for it in every sense of the word so, we thought of sharing another blog on Easter with you guys. It is going to be about 20+ best Eater egg designs & ideas that you can try in 2020 and we can bet that you will love working on each one of them so, let's get started without any delays!
Decorating eggs for Easter is a fun activity and the entire family should plan to sit together and work on everything for the gatherings etc. Similarly, you can also make plans with your colleagues and friends too for decorating the work place and your personal spaces for that matter. The best way to go about it is to go through the spots which you want to decorate for the Easter and then start preparing the decoration items. This will help you in keeping everything under control and you won't feel overwhelmed as well. Keep reading our blog as we are going to share spots and ideas for your personal spaces as well as work places and shops etc. that you can decorate for this year's Easter!
Let's start from houses. It is important to decorate the main entrance of your house so that your guests can get in the mood right from the "beginning". Now, for the entrance (doors, gates and even hallways) you can create a theme and mix & match the decoration items so that everything looks perfect. We are sure that you guys must have read our blog on 20+ Best Easter Decorations for 2020 Under $50 as it has all the stuff that you would want to buy this year for your Easter parties and gatherings. We would like to suggest you all to get rabbits and eggs from the list of items that we have shared in our blog and if you want to be creative and want to create your own designs, then that's fine too.
One of the most easiest designs that you can create by using real eggs (or egg shells) is to use a tooth brush, dip it in a colors and "spray" it on the eggs to create an amazing look on the eggs. To make these eggs stand, use the quilling technique, make a tiny stand for the eggs and stick them on the quilled paper. You can also create characters like ducks, chicks, flowers etc. too and paste them on the eggs to make them look even more adorable. Paint a lot of eggs, put them in a beautiful basket and place them outside the doors etc. as to welcome your family members, friends and other guests.
We think now is the time to share ideas that will look great if you would put them on display at your coffee shops, stores etc. And if you want to do something extra then dip the egg / egg shell in paints, use golden paint to create polka dots and then paint some flowers here and there to complete the look.
If you love cartoons and anime, then we also have a great design idea to share with you guys and it is to create your favorite characters on the eggs. That is just going to perfect for your personal décor as well as for your friends etc. who watch & read comics.
Okay, who loves beads here? Because we do and we have an extremely interesting idea to share with you guys. All you have to do is to get multicolored beads, jute fiber, artificial flowers, threads (wool or yarn), glue (of course) and a pair of scissors too. Now wrap the egg with the threads that you like and once you are done doing that, you can decorate the eggs further by gluing beads, artificial flowers on them to finish the look. Again, you can put the eggs in beautiful baskets and can place the baskets on the counters as well as on the tables to welcome your guests / customers in a unique way.
You must be wondering about other techniques to make the Easter gatherings a little more special, right? Well, don't you worry as we have another great idea to share. And the best thing about this idea is that you can also eat it. Ah yes, you read it right as to work on an idea that is not just different but can also make your friends etc. happy should also be on your mind. Get mini sized baskets and fill them with chocolate eggs. Make sure to get plenty of chocolate eggs so, that you don't run out of them. ?
So, guys are you ready to decorate your eggs this Easter? Then feel free to go through our 20+ best Easter egg designs & ideas that you can try in 2020. Don't forget to share your experience with us in the comments section down below!
20+ Easy Diy Easter Egg Art Designs & Ideas 2020
1. Cool Easter Eggs Designs 2020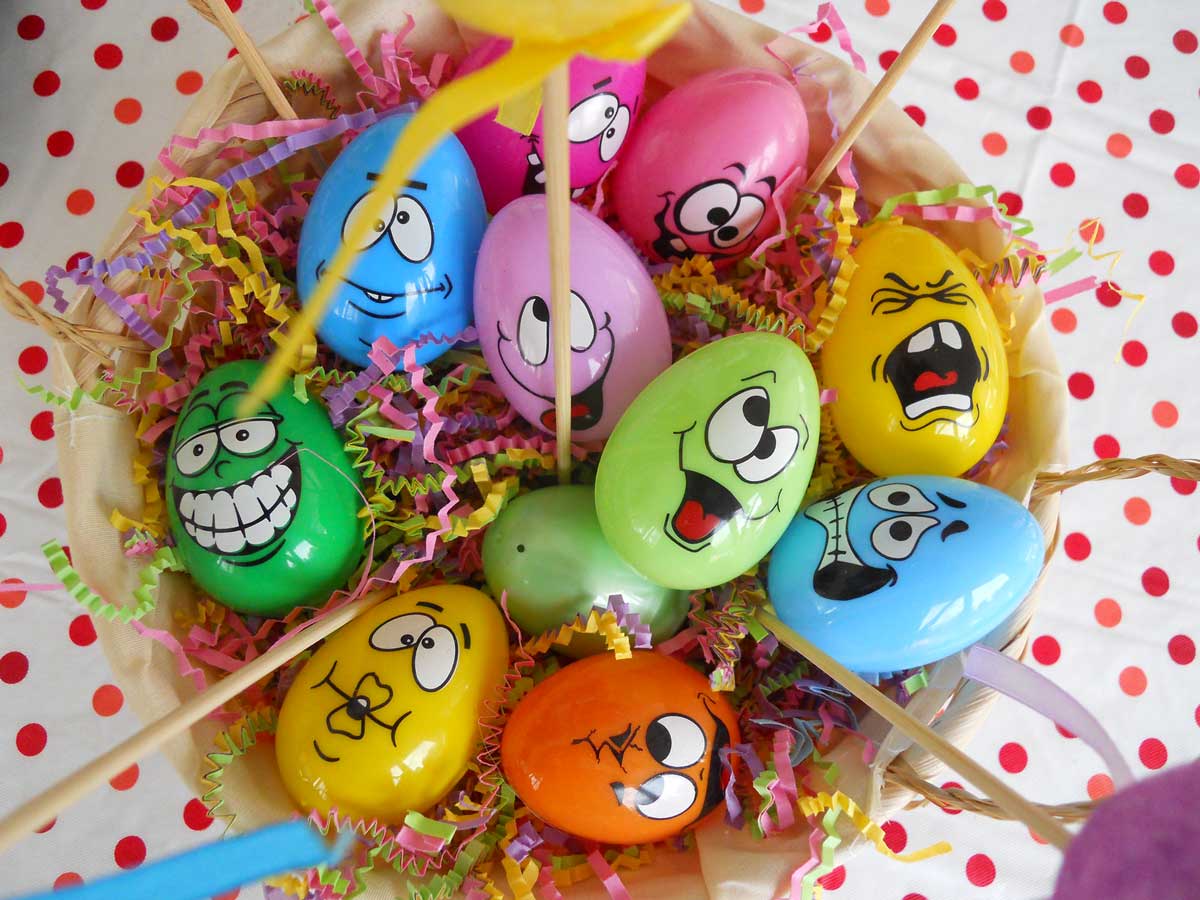 2. Decorated Easter Eggs 2020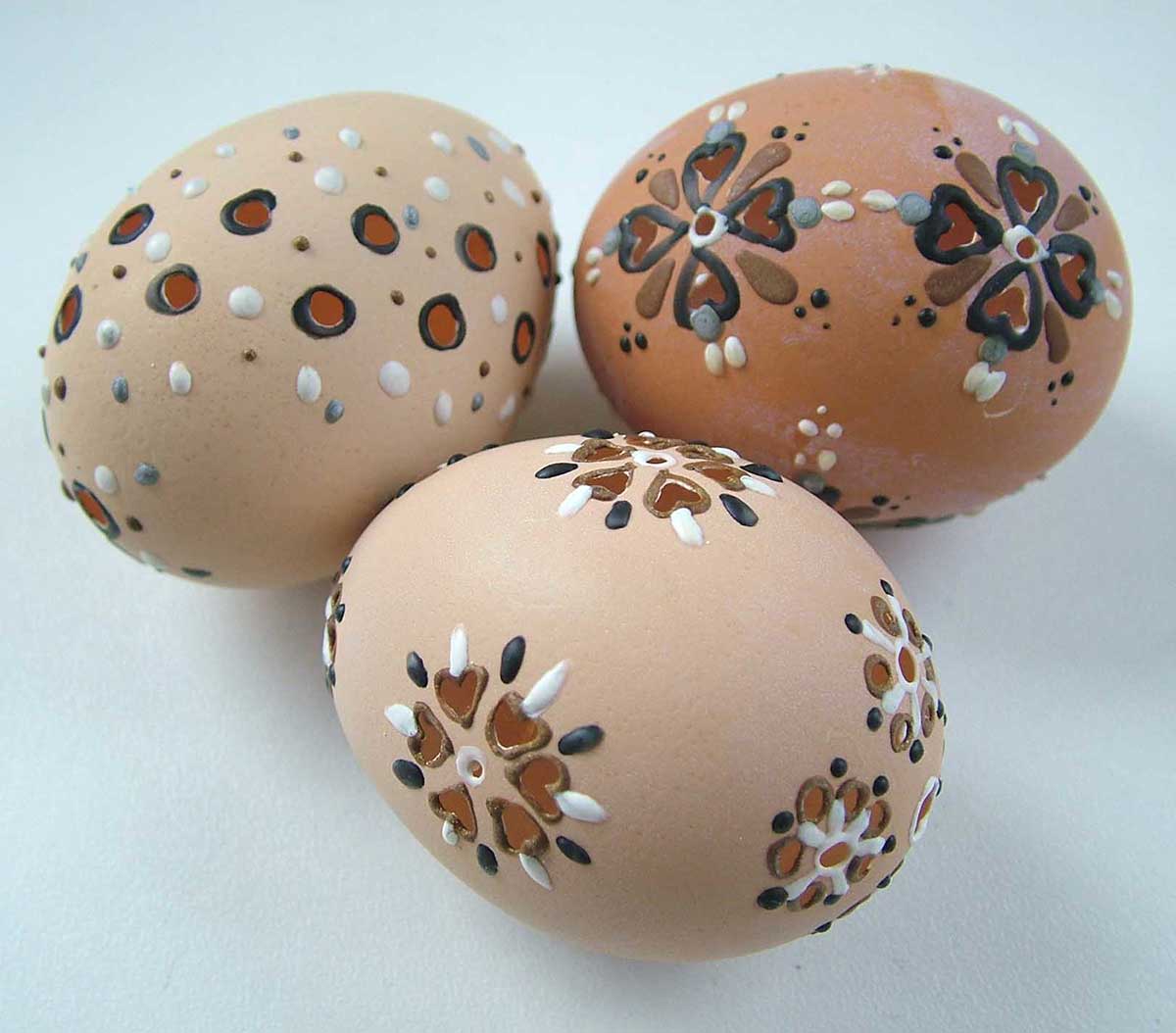 3. Easter Egg Decorating Ideas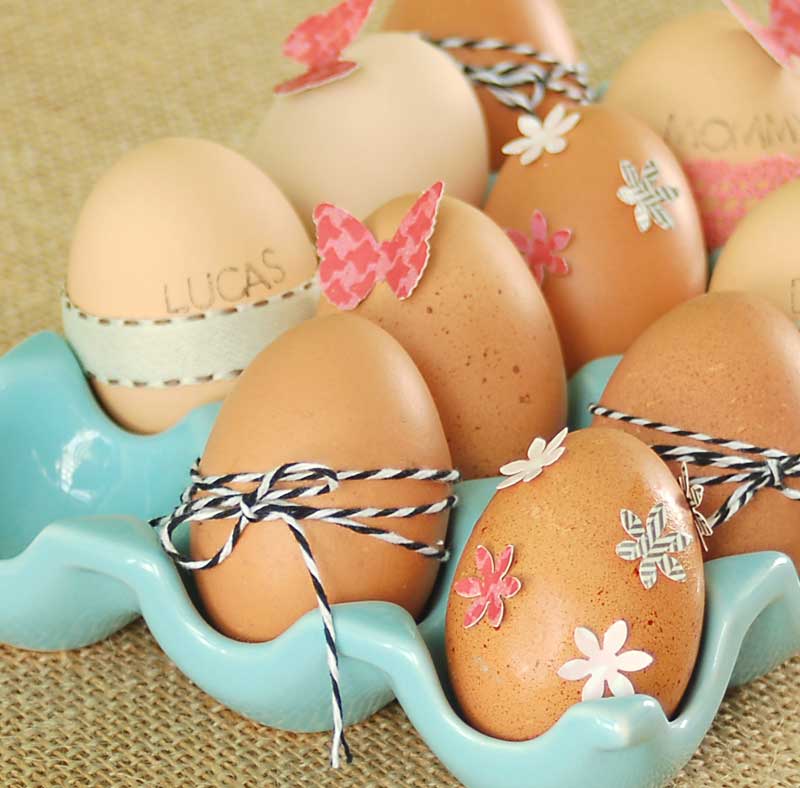 4. Painted Easter Eggs Designs Easy To Make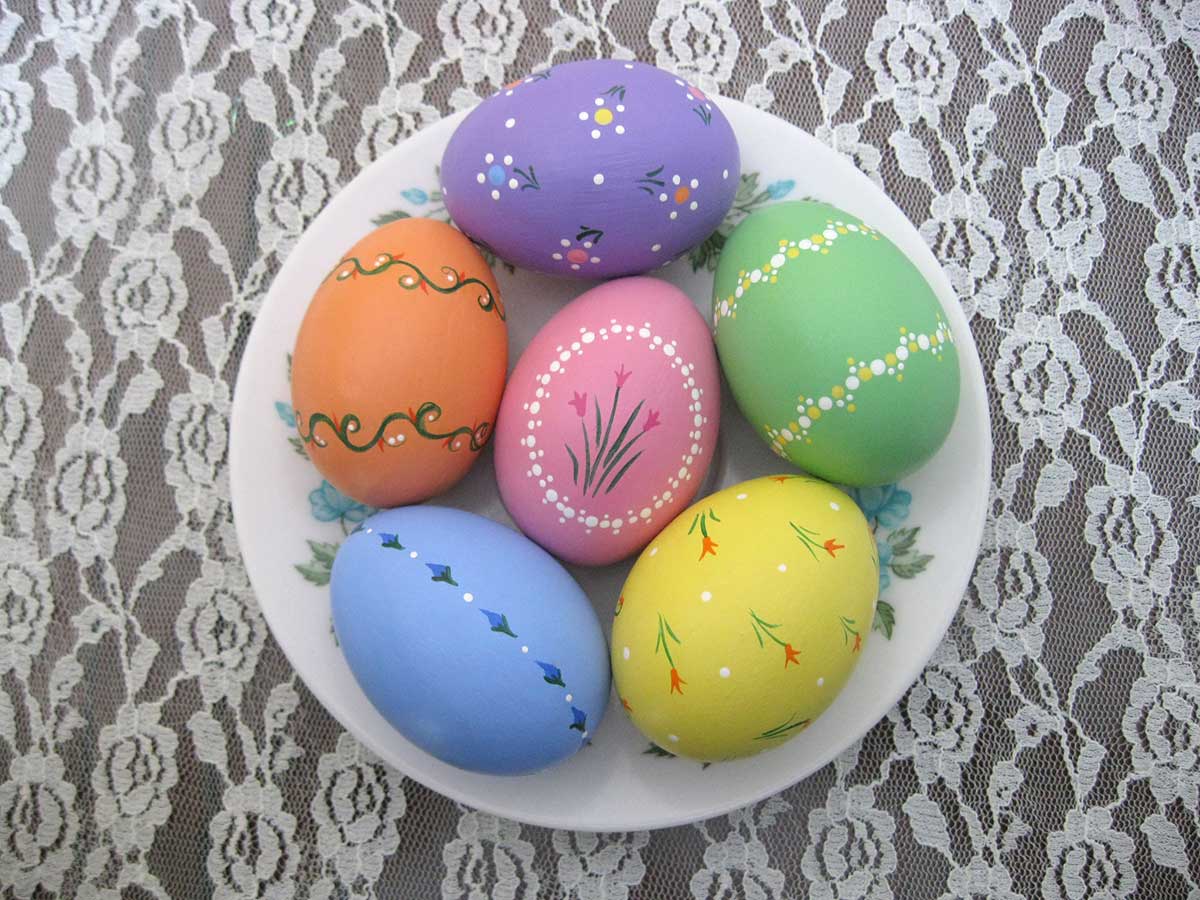 5. Hand painted Easter Eggs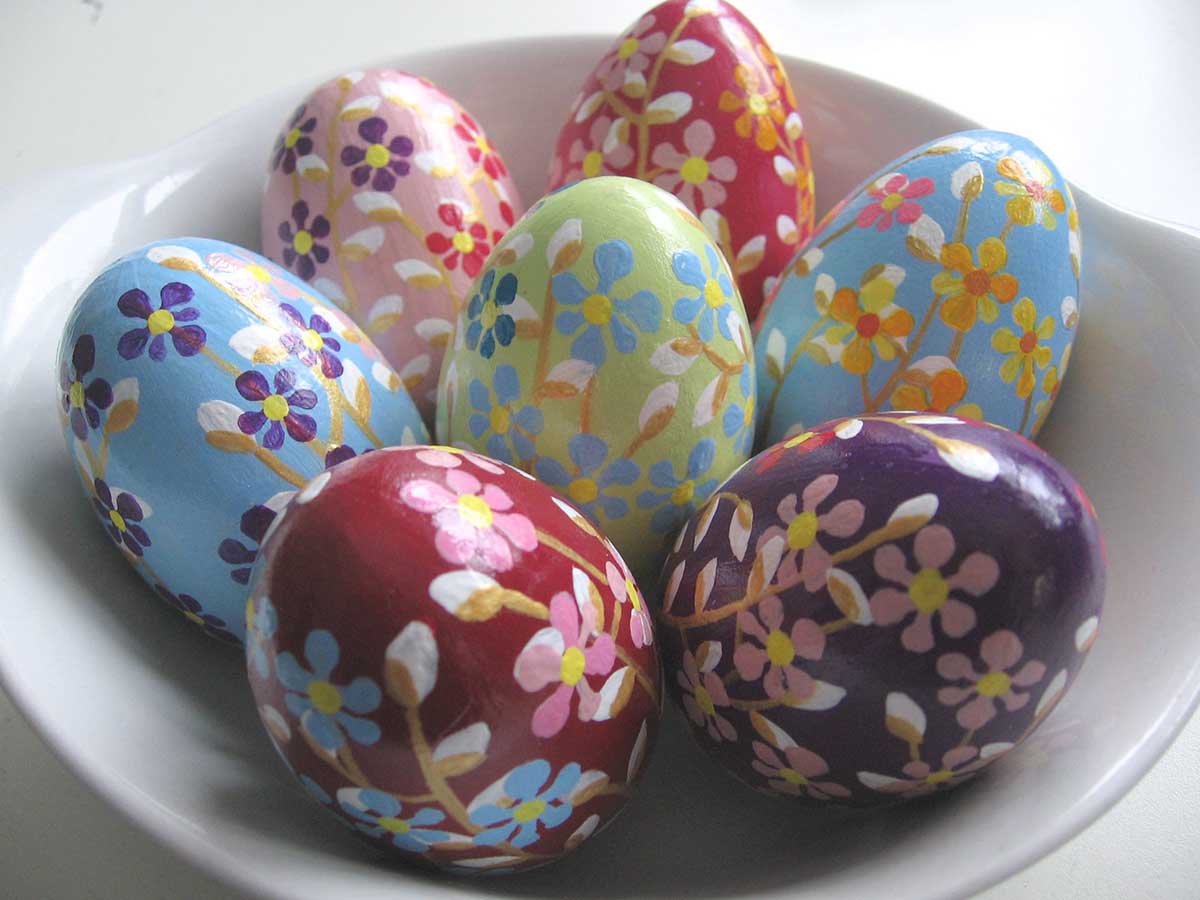 6. Easter Eggs Sports Balls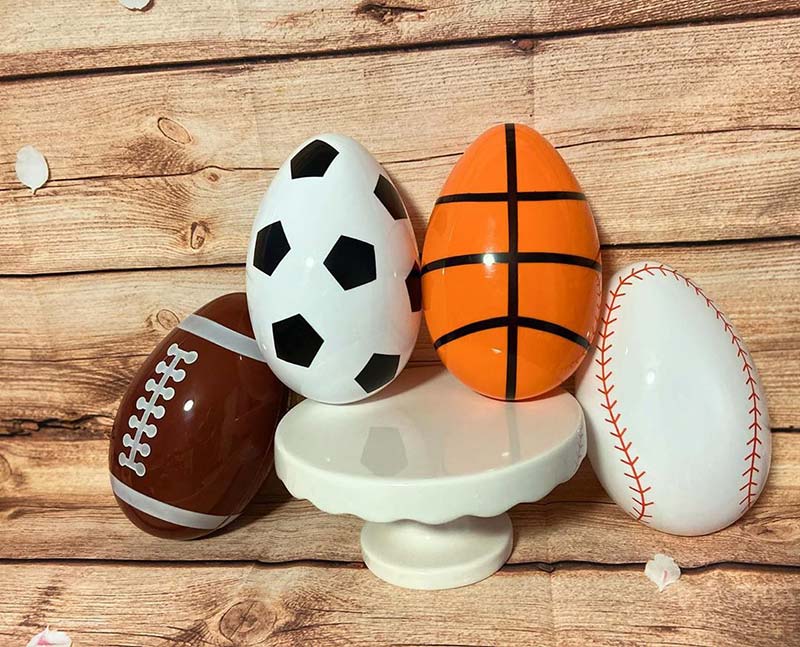 7. Easy to create Easter Eggs Designs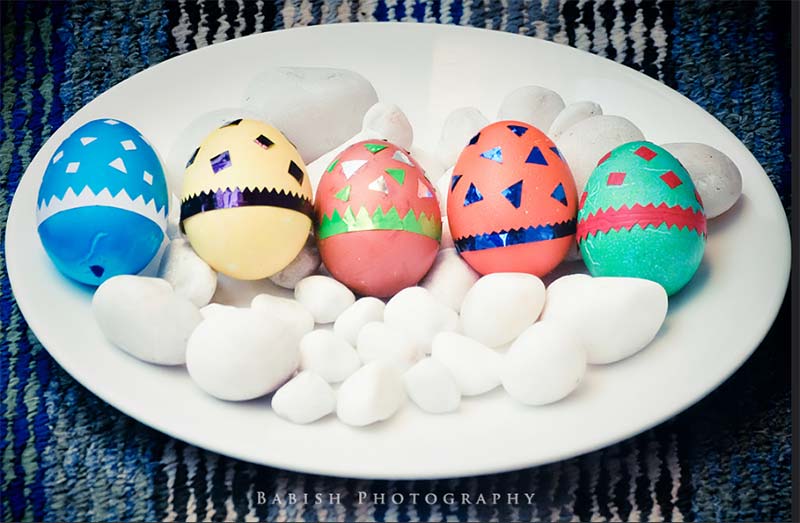 8. Super Simple Easter Eggs DIY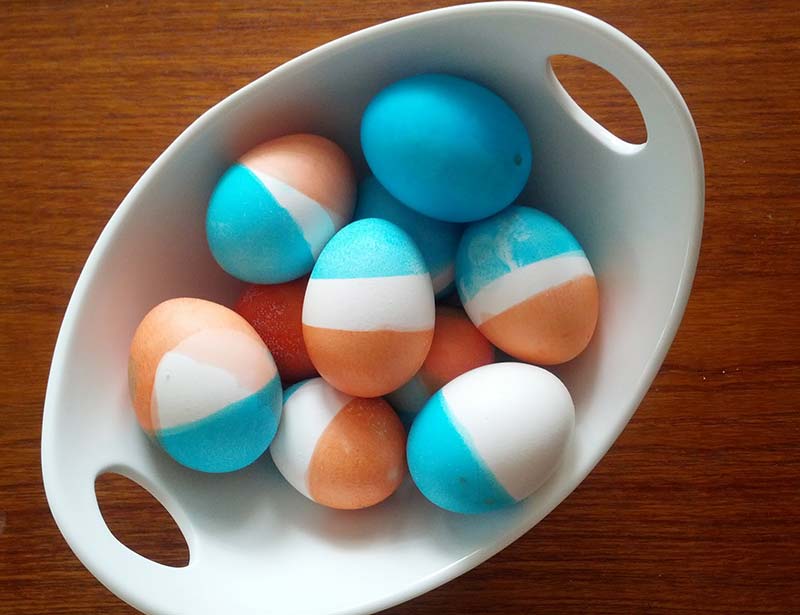 9. Blue Birds Simple Easter Eggs Designs 2020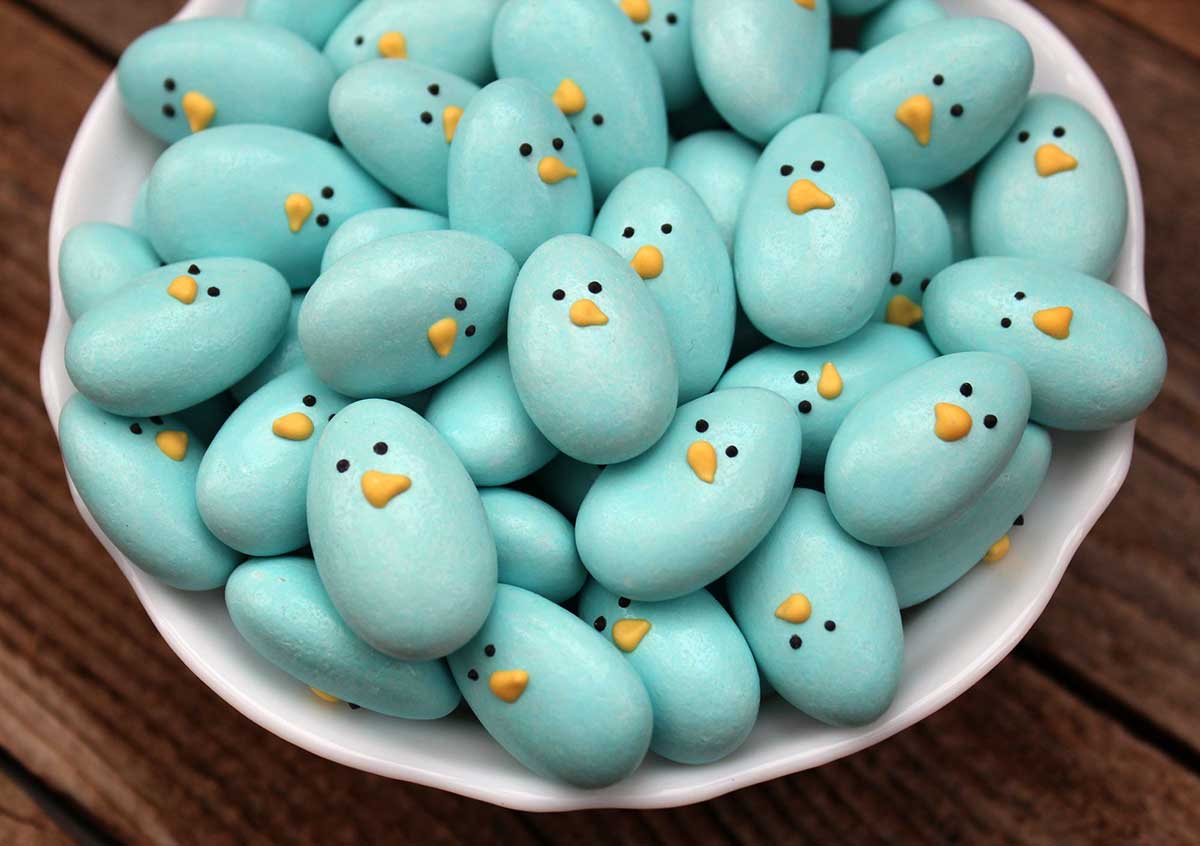 10. DIY Hello Kitty Easter Egg Ideas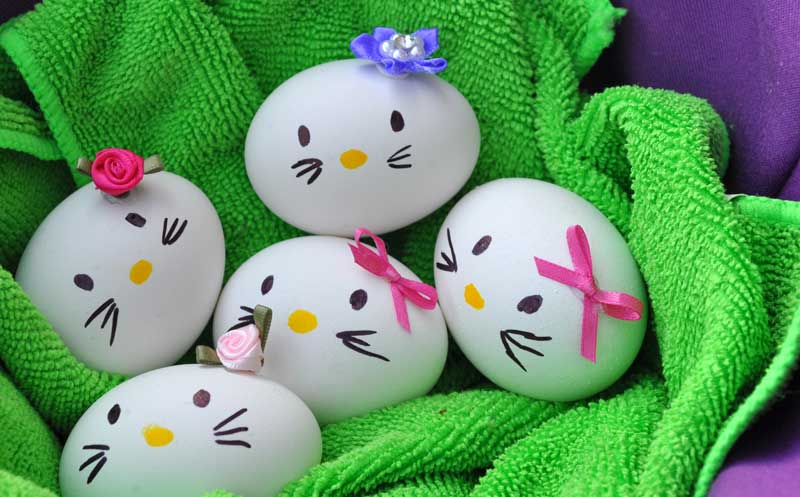 11. Easter Egg Designs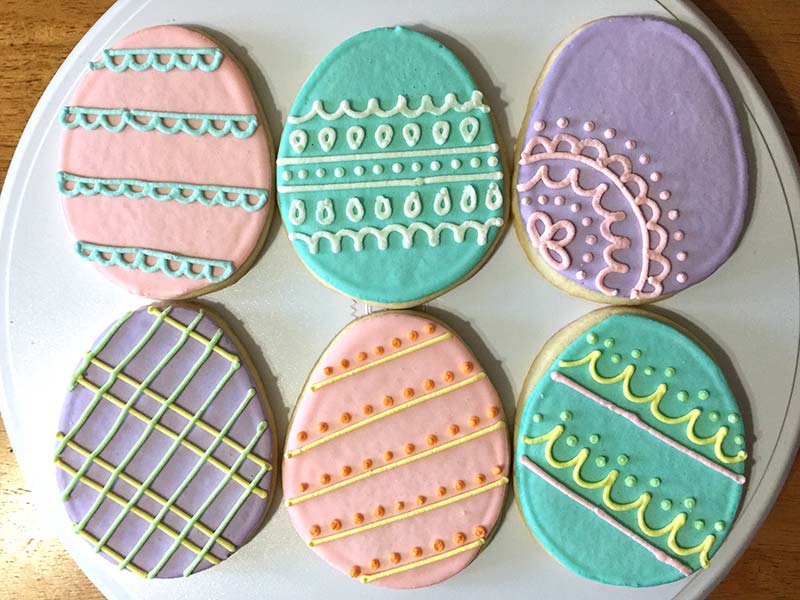 12. Simple Colorful Easter Egg Designs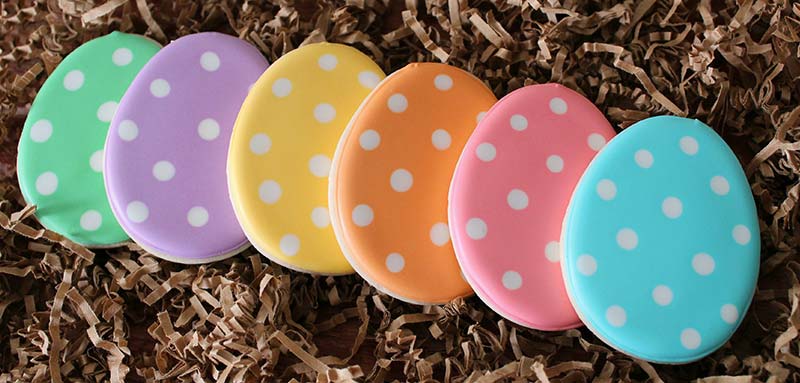 13. Black and White Easter Eggs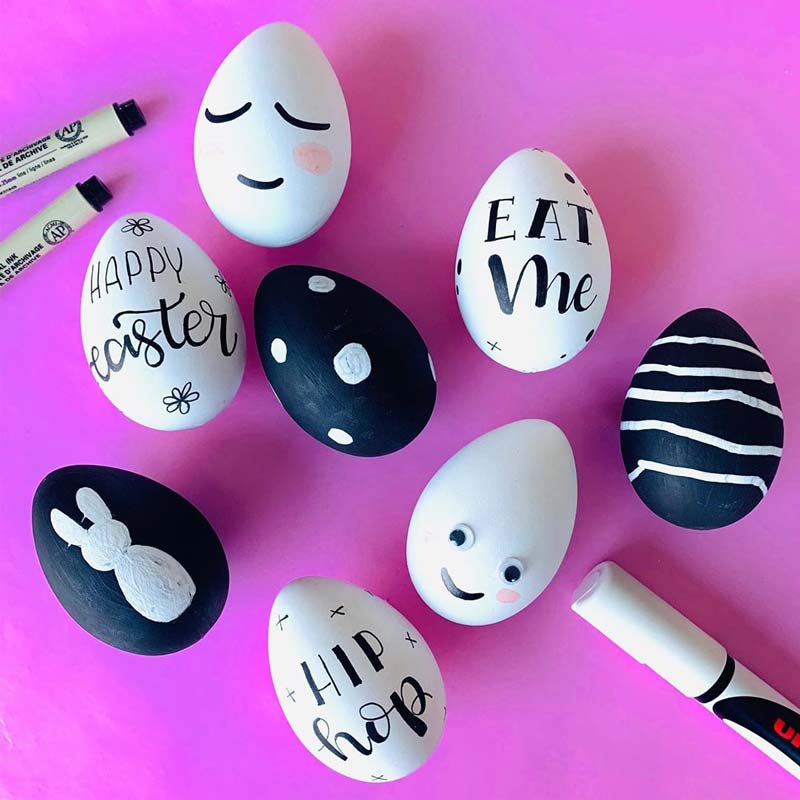 14. Simple Blue Easter Eggs Decorations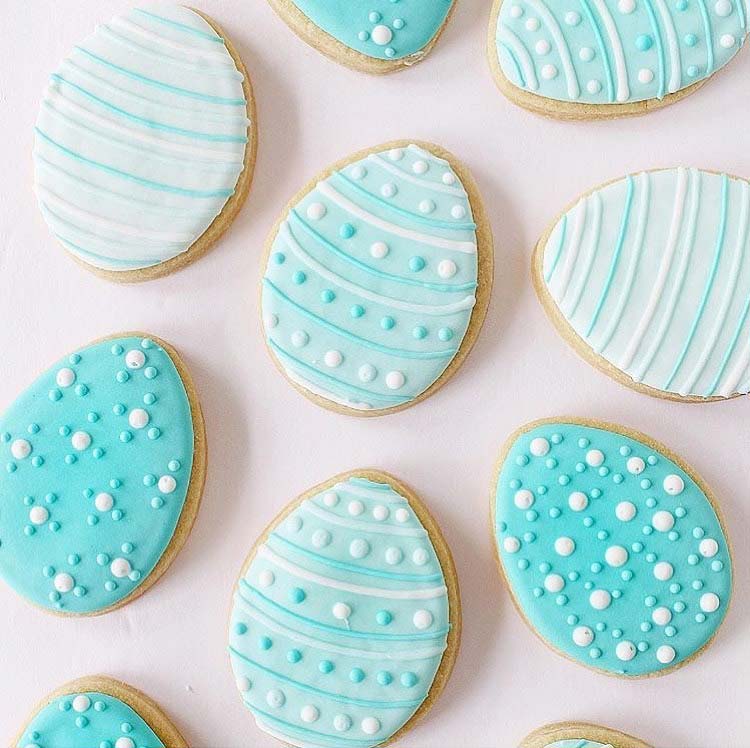 15. Ninja Easter Eggs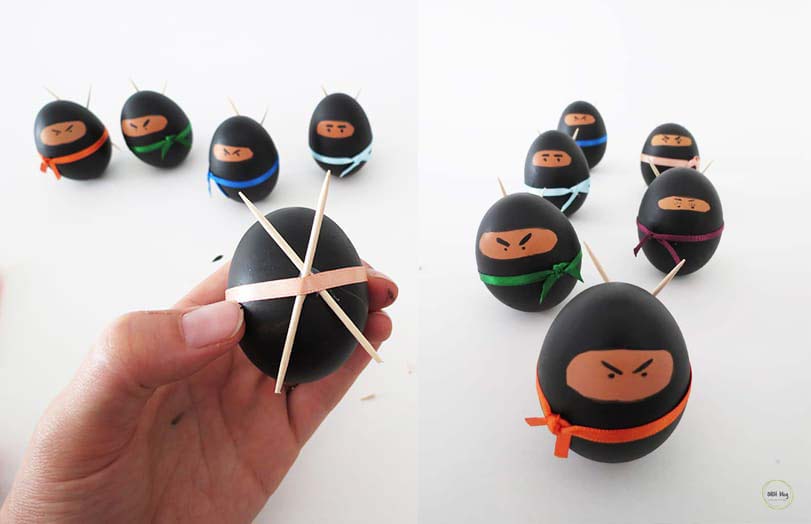 16. Cute Easter Egg Designs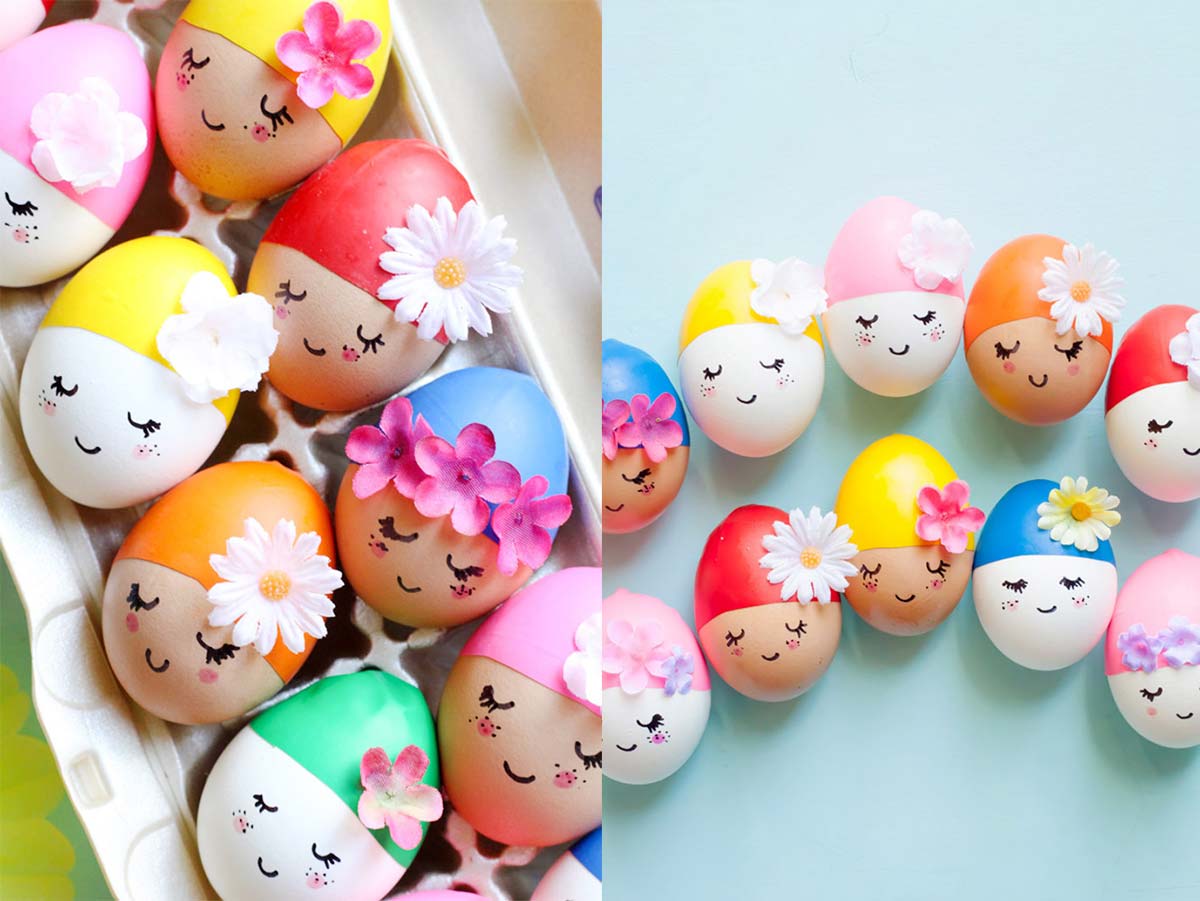 17. Simple Cute Decorated Easter Eggs 2020
Recommended: