Hi there friends! We hope that you are finding our blogs super helpful and are also creating amazing designs using our free mockup PSD files & templates. As you all know that most of us are working from home these days, we happen to have gotten some extra time on our hands and we think that during that time, we can be even more productive (only if we feel like working on new design projects – that is!) or we can just create one design at a time and see how that routine will go, right?
So, while we were creating a list of topics that we felt needed to be covered, we thought to add a stacked landscape flyer design into the list as well. And like almost every designer and visualizer around the world has to present mockups in front of their team leads as well as their clients, we are about to share our free stacked landscape flyer mock-up PSD file with you guys.
In our previous blogs, we have shared different flyer designs and templates to help you guys create your very own flyers which sure can bring you the results that you are expecting from your advertising campaigns and for our today's blog, we decided to create a stack as it is going to help you present the mock-up designs in a bulk as well but there is more. Since, you all know that we keep all our mock-up PSD files and design templates free to download so, that anyone can get their hands on the files and can create whatever they want to create but our PSDs are so much fun to work on too. We keep all the files highly editable making sure that you do not have to worry about anything be it the colors, fonts or the design elements.
For our today's blog; we will keep it generic so that we can share a few more design tips that will help you in designing some really cool flyers for yourself as well as for your clients' businesses and if you are one of those creative designers who were planning to work on their design project then know that you all are in for a treat. So, let's get started without any further delays!
Recommended: High Quality A4 flyer mockups
As you all know that a flyer is considered to be one of the most effective methods of spreading a brand's message across the city or in a neighborhood but there is another great thing about a flyer itself is that it is cheaper than other marketing materials and the information can be passed on to huge circles which also ensures that the strategy is all right. Now, we do understand that many brand managers have a hard time taking a decision when it comes to allocating and spending budgets on platforms (both digital and conventional) but what we do need to understand is that we have to be everywhere so that we don't lose our audience.
– – – – – – – – – – – – – – – – – – – – – – – – – – – – – – – – – – – –
More Free Premium Flyer Templates:
– – – – – – – – – – – – – – – – – – – – – – – – – – – – – – – – – – – –
That being said, keeping in mind the effectiveness of a flyer, know that our design will allow you to create a landscape flyer with ease. You are free to use any design element that you think will complement the design and can use the brand colors and fonts to ensure that your brand message gets delivered among huge groups of your audiences. Another amazing thing about the flyers is that you can have multiple messages written on them and can spread them without having to worry about the space on which the text has to be present and as a result, your audience won't get confused either so feel free to be extra creative.
In this part of the blog, we will share the pointers that you all need to keep in mind before getting started with the flyer designs:
A landscape flyer doesn't get folded which means that you have to treat it like a page (both from the front and backside of the flyer) and divide it into various sections depending on the content that you want to spread among the audience.
Use high res. images even if it is a small picture of your office's building. Make an impression on your audience so, that they get attracted to get in touch with you.
Although, you have a lot of space for content and imagery, it is still important to stay relevant and brief. Don't get too wordy, treat a flyer as a flyer and not like a story book.
To be accessible when it comes to your audience, make sure that you have shared the website address, office address, telephone and WhatsApp numbers as well as the social media handles mentioned on the flyer so that anyone can reach out to you as per their preference.
Once you have designed the flyer, make sure that you create at least two to three design variations as the mock-ups, stack them like we have done in our free stacked landscape flyer mock-up PSD and share them with the concerned teams for review and final approvals.
Free Stacked A4 Landscape Flyer Mockup PSD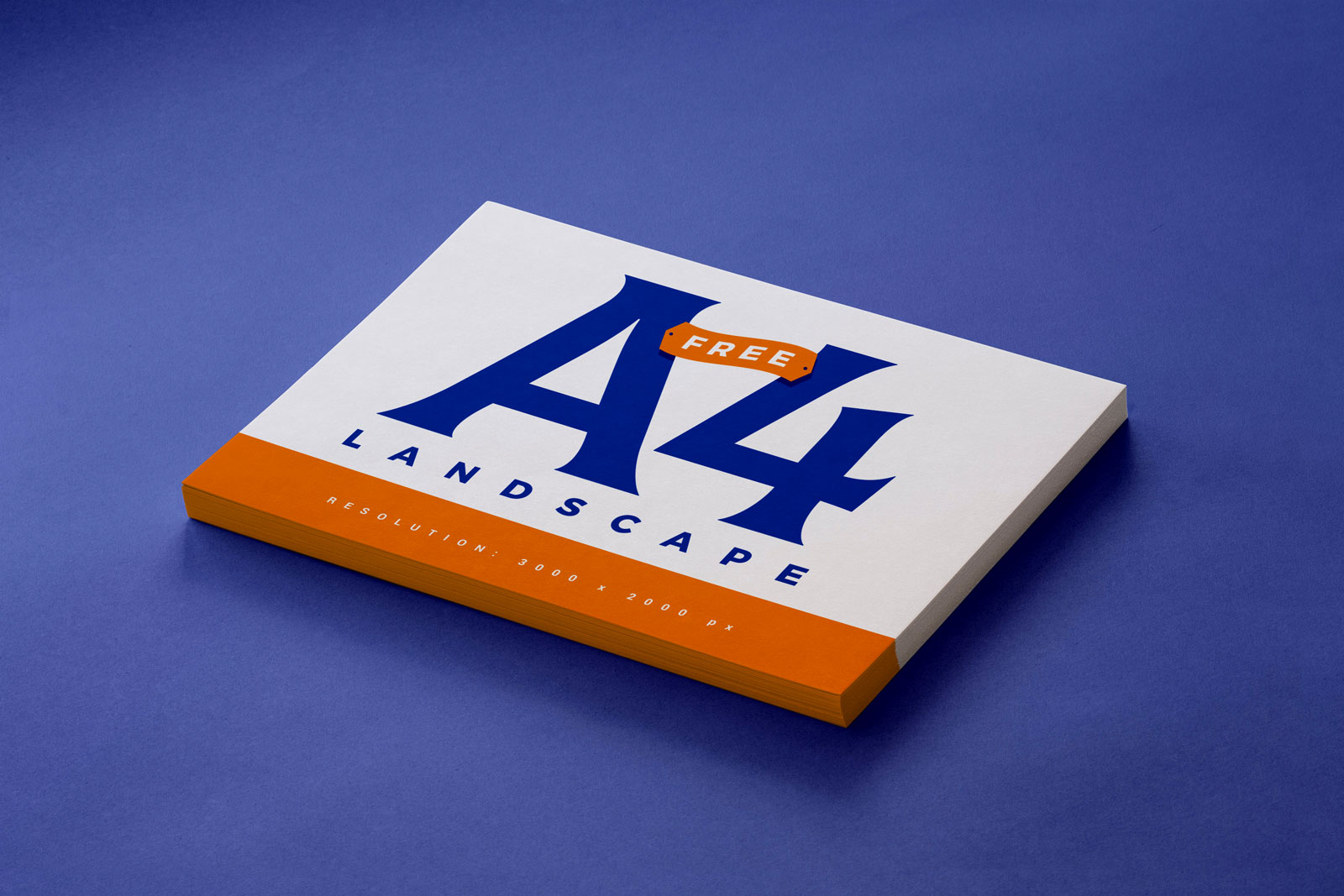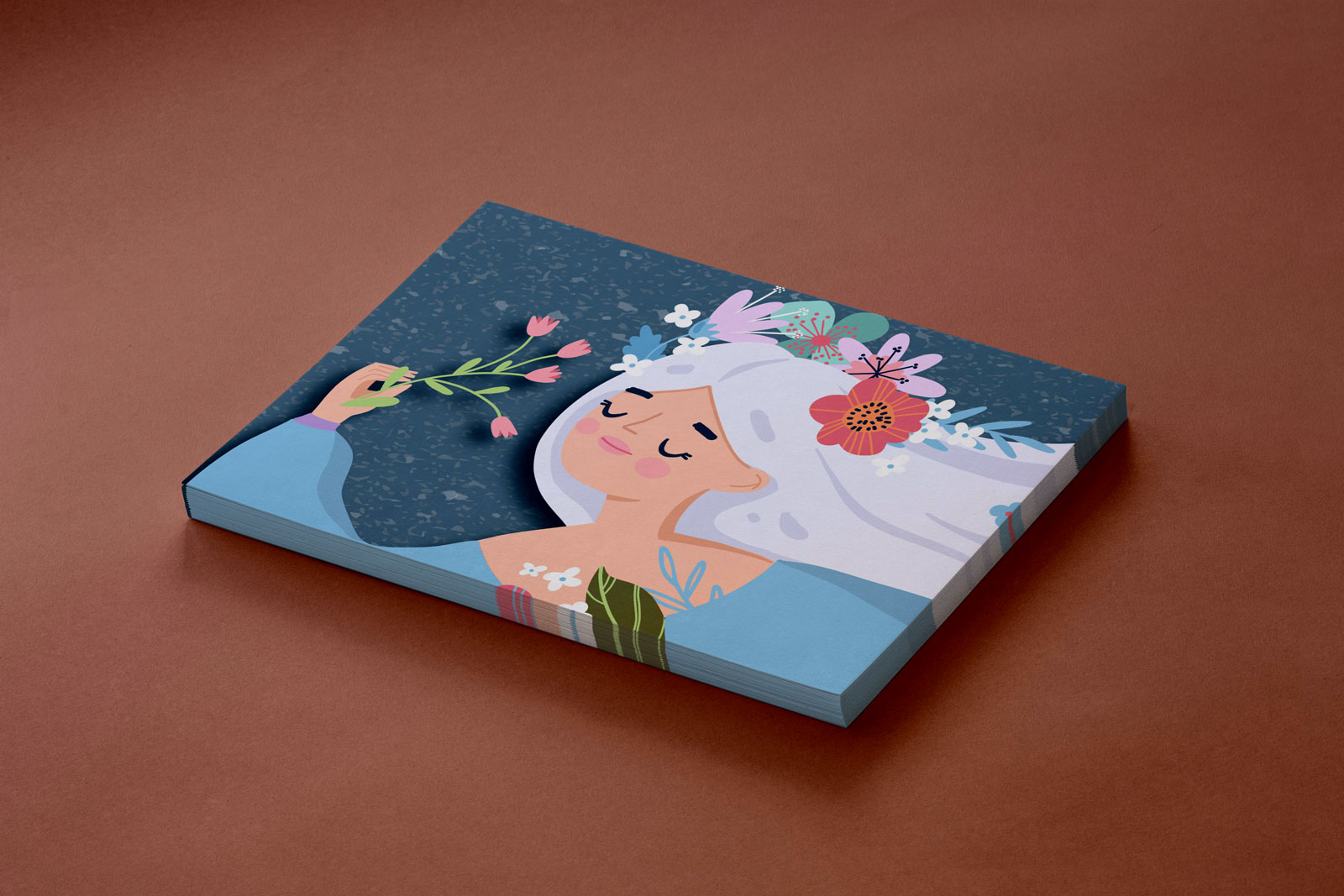 Available Format: Photoshop PSD
License: Free for personal and commercial usage
File Format: WinRAR
Mockup Resolution: 3000 x 2000 px
Note:
1. Free A4 Flyer Mockup is allowed to share online (A Must Linkback to this page)
2. Say thanks if you like or share/tweet with your friends. That means a lot to me.
3. And don't forget to follow or subscribe to receive more high quality premium freebies & awesome articles only.
Download A4 Mockup
More Flyer Free Mockup PSD files: