Hi there lovely readers! We hope that you enjoyed reading our previous blog and that you are also working on your design projects by using our free mock-up PSD files and templates. As most of us are working from our homes these days, we are literally not getting a chance to meet our friends and see how they are doing. And we think that, that's for the good anyways but we decided to catch up on each other so, we video called in groups and it felt great to be still connected with all our friends in these trying times.
We know that most of you are also checking up on your friends and family members as well and we think that it is a really nice idea to be there even if it through the internet because in this way, we can be emotionally there for our loved ones who are finding it a little too hard to adjust during the self quarantine time and we can also motivate the ones who are working to continue doing what they are really good at. So, when we were chatting with our friends online, we obviously had an informal question and answer session in order to know their tips that are keeping them sane and productive at the same time.
But what our friends told us is something that we really didn't know might happen with them. Some of them said that they are being super productive while the rest of our group of friends is of the view that the bar of their productivity is going down, and they think that it is not good. While we are actually relieved that almost everyone is staying indoors is not being exposed to the COVID-19, we can (now) expect that many people are also struggling with their own demons.
You might feel unexcited and low and that's understandable because well, let's get real! We are not familiar with this social distancing, we like to hang out with our friends almost on a daily basis and we also go to work that also means that we leave our house and flat etc. for a number of hours and we are just out there doing our thing. Self quarantined routine is definitely leaving an impact on our bodies, routines and we cannot deny that. Many people have noticed that they have become even more productive as their main focus is on their work and nothing else whereas; there are people who feel as if they are wasting their time and losing a track of them being creative, productive etc.
Keeping the different view points in mind, we think that the environment and the surroundings also matter. You just cannot be productive or even work if the place where you are sitting is dull and does not give happy vibes. There are people who cannot work when the room is noisy but there are also people who can only work when the music is loud enough to trigger a headache for another group of people. But that's how it is. For example; we really need a place that is full of happy or positive vibes so that we can feel good about being there and can also concentrate on our design projects as well as on the content that we write for you guys.
Apart from the setting of your room or workplace, it is also important that you are working while sitting on and using ergonomic furniture. Your chair and table must be super comfortable for you to sit on and put your things on it and another thing is that your work should never stop because of the wires or anything that comes in the way like the arm of the chair, or a footrest etc. So, what could be that one thing which can make your work super breezy kind of easy for you guys? Yes, that's right! All you need is a computer desk for your home office. We have created a list of 10 best computer desk for home offices that you must get in 2020. Allow us to tell you why!
All the computer desks for home office that you will get to see in our extensive list has a variety of items to offer and you can get the one that suits your budget and attracts you towards it. So, would you love a spacious work desk for yourself or something that comes with a number of compartments? Do you like your work desk to be in a dark color or do you want it to complement the walls of your room? Oh, and did we tell you that you can have a desk that comes with wheels too? Easy to move anywhere, anytime and we love that!
So, this is all for today guys! We hope that you will find our 10 best computer desk for home office 2020 collection useful and will also get one of them for your own self. Don't forget to share your feedback with us in the comments section down below!
10 Best Computer Desk for Home Office 2020
1. L Shaped Desk with Moveable Shelf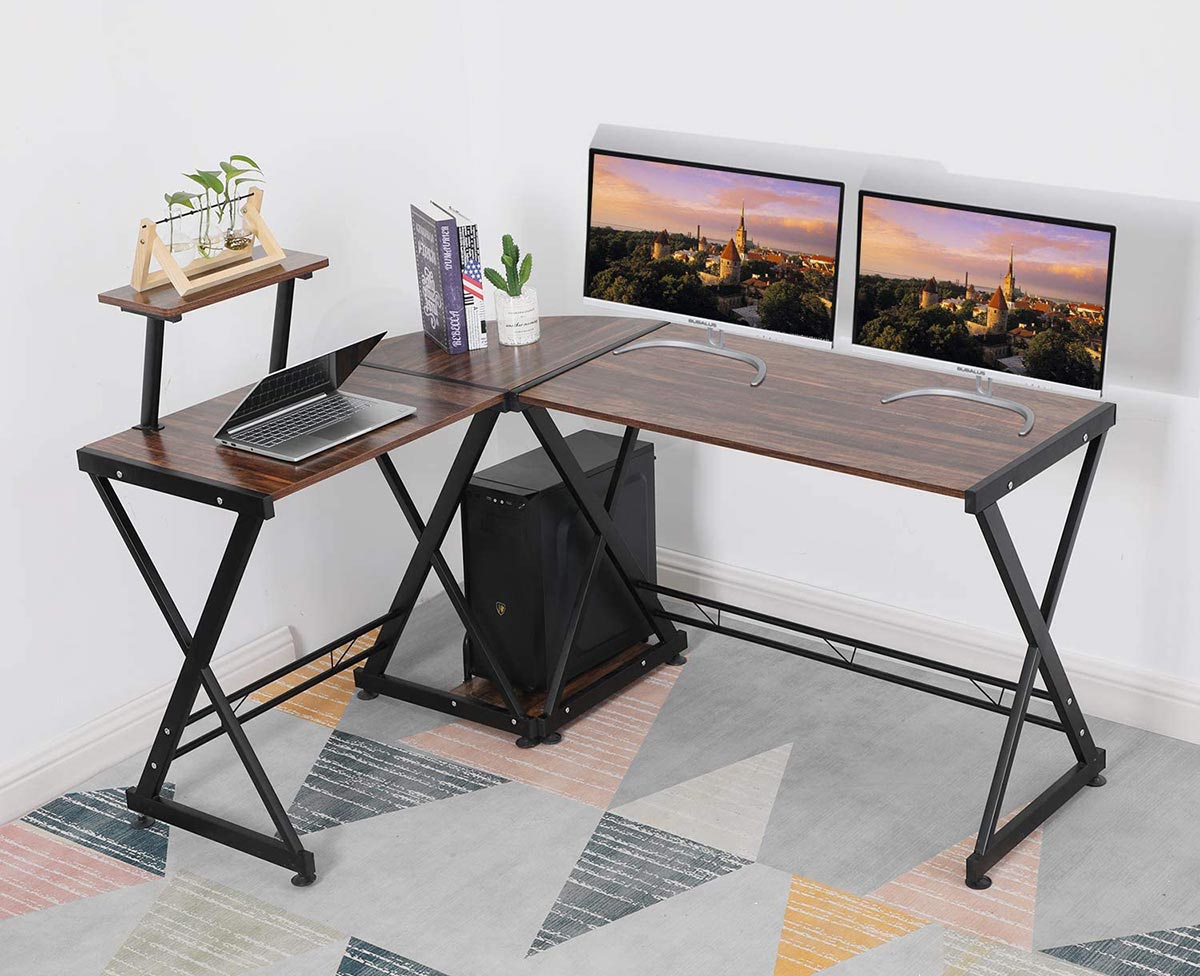 2. Home Office 55-Inch Large Computer Desk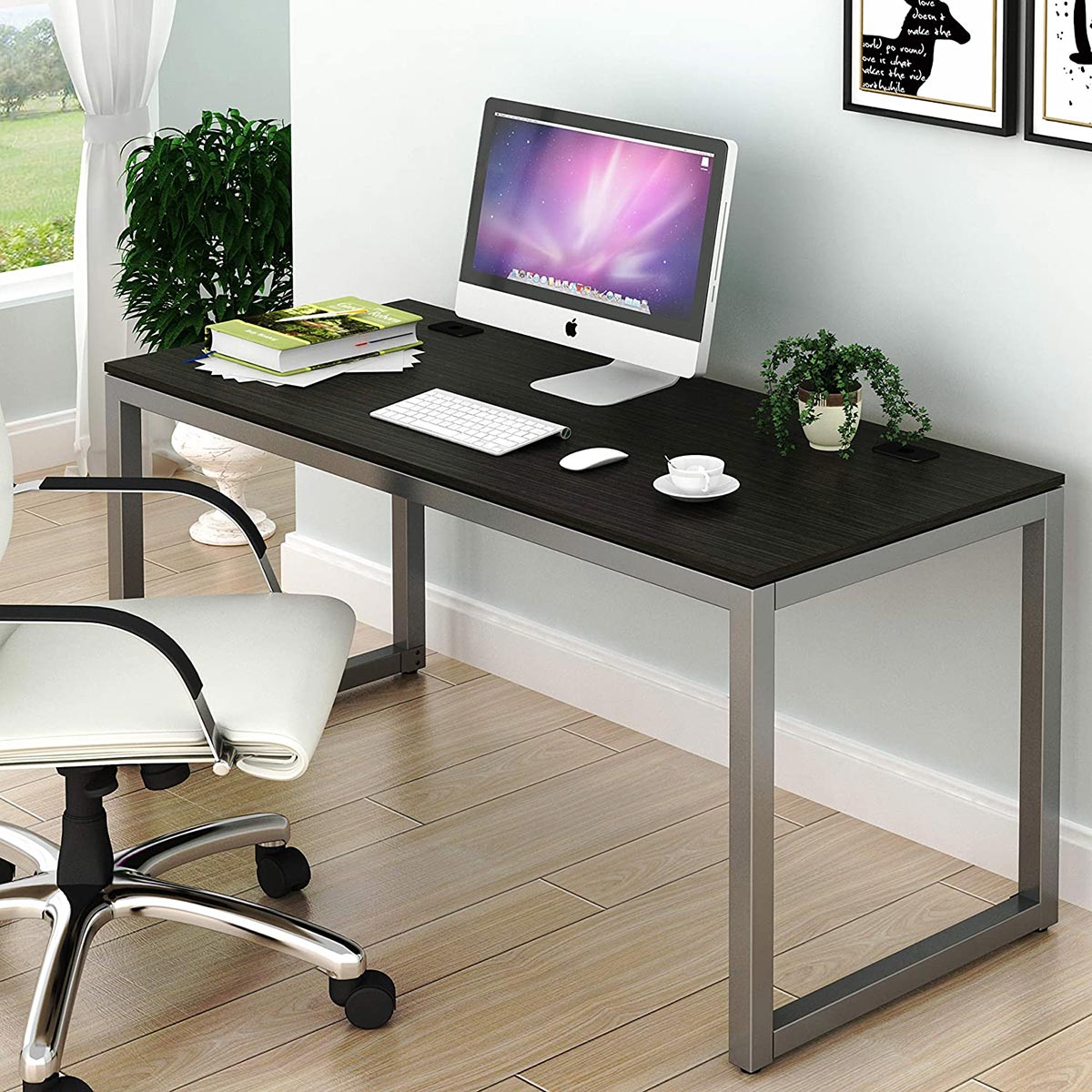 3. Computer Corner Desk, Home Office Writing Workstation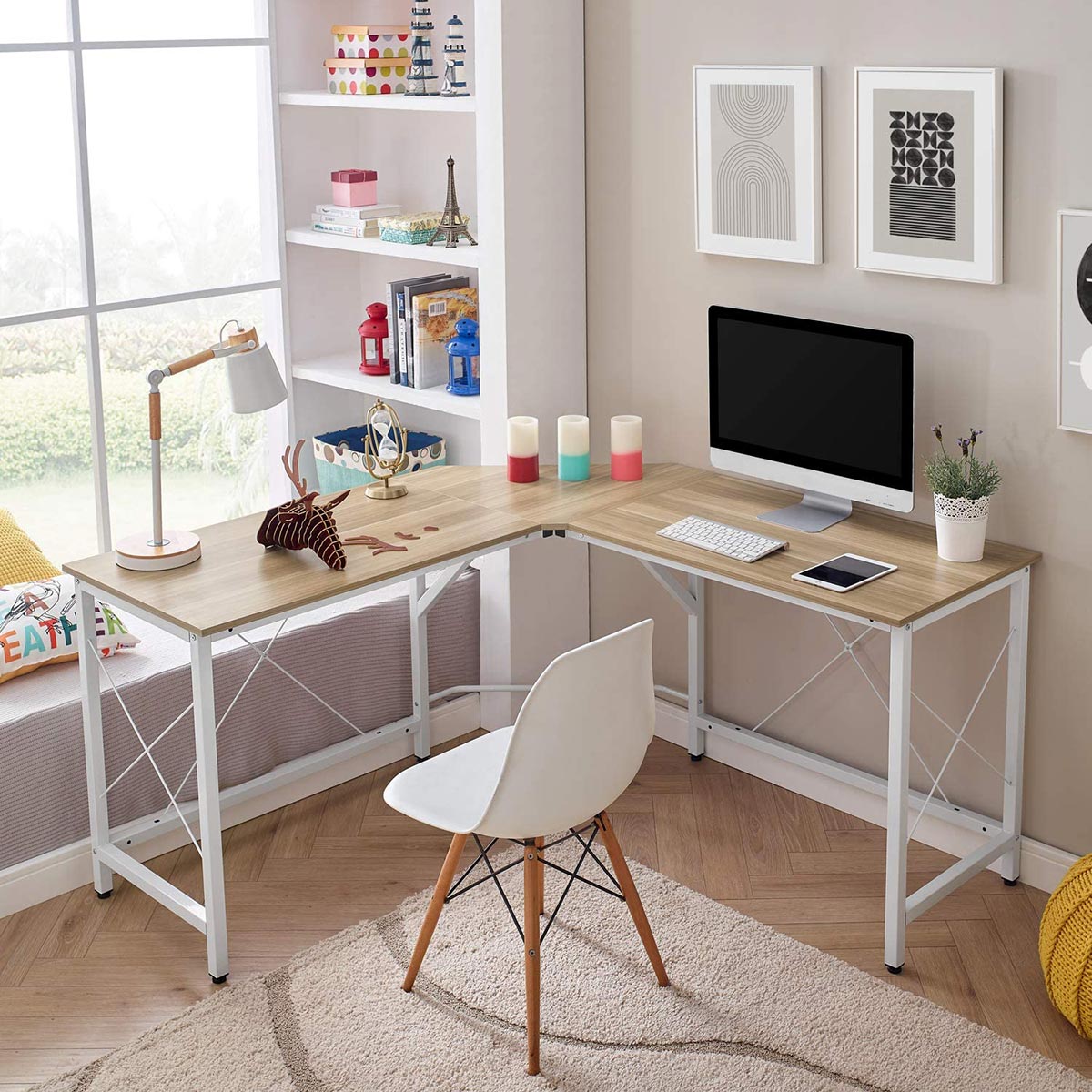 4. Monarch Specialties Hollow-Core Left or Right Facing Corner Desk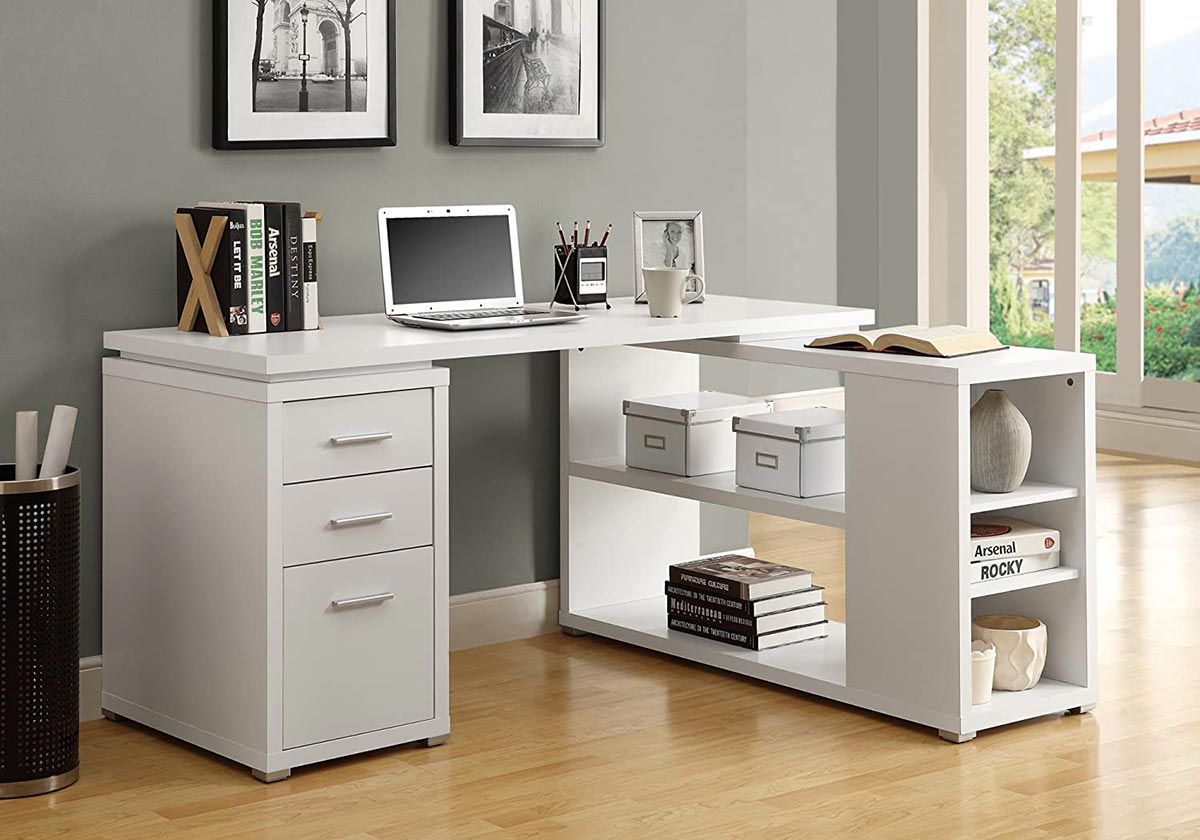 5. L-Shaped Home Office Corner Desk Wood Top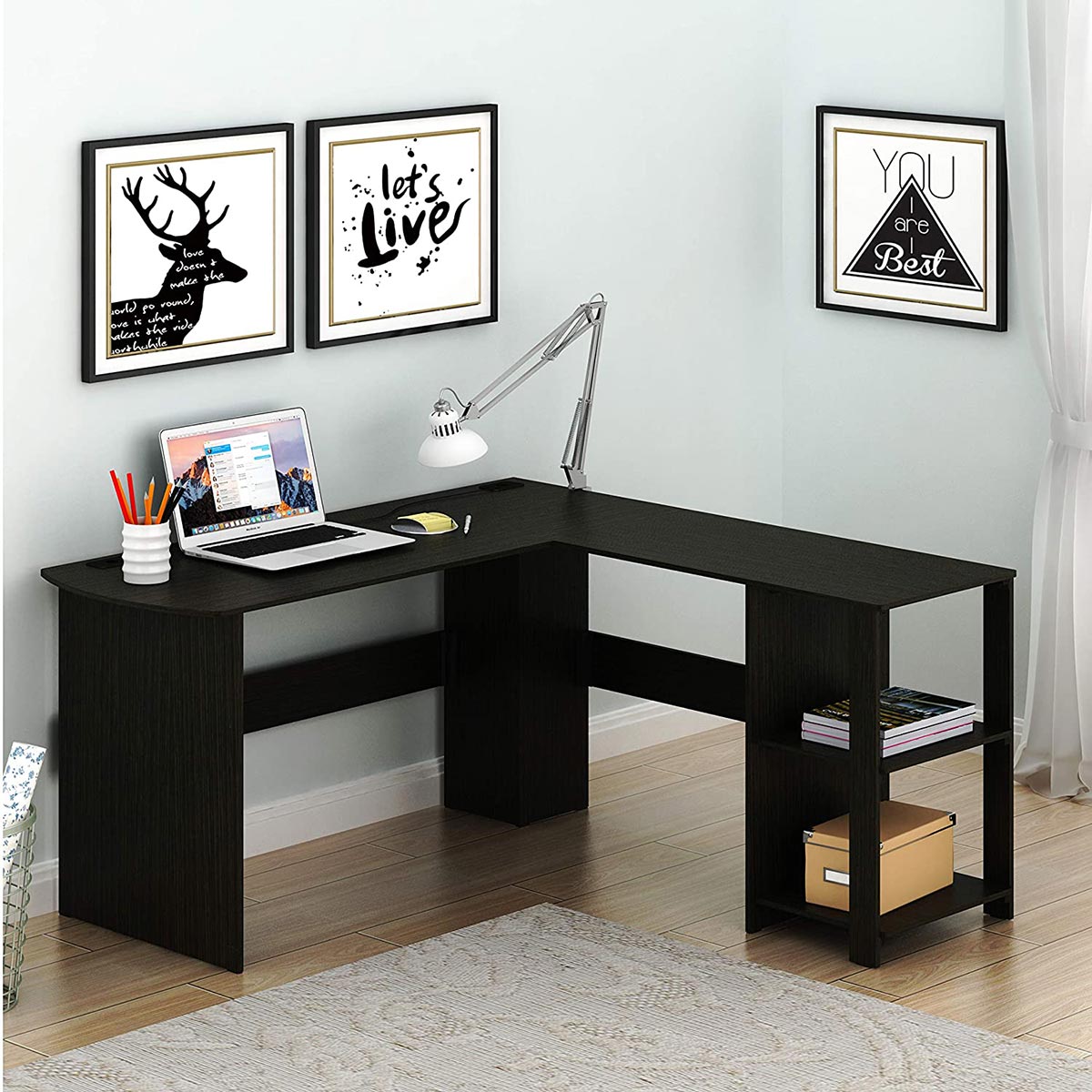 6. Industrial Wood and Metal Sturdy Corner Desk with Shelves, for Home Office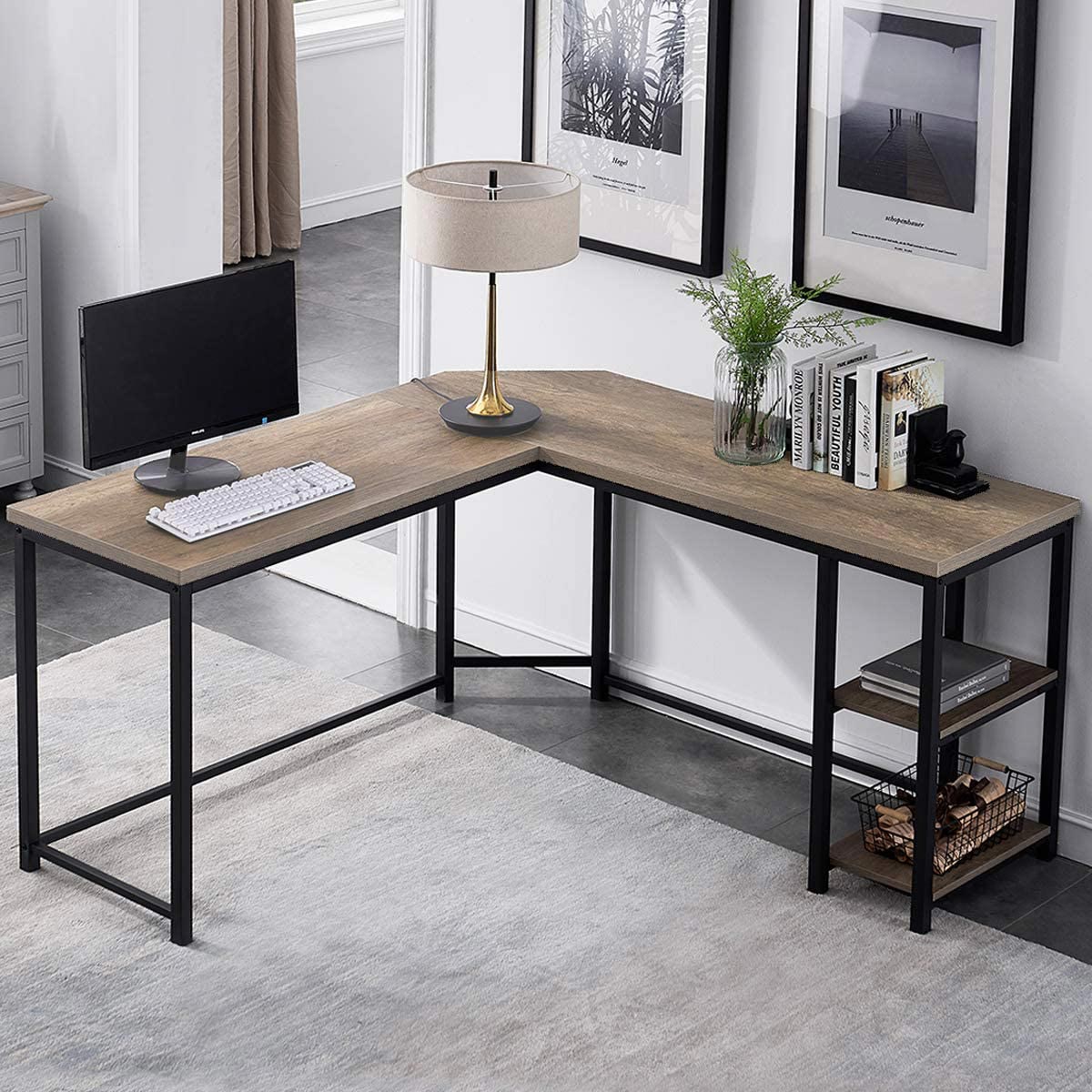 7. Corner Desk Modern Writing Study Table Home Office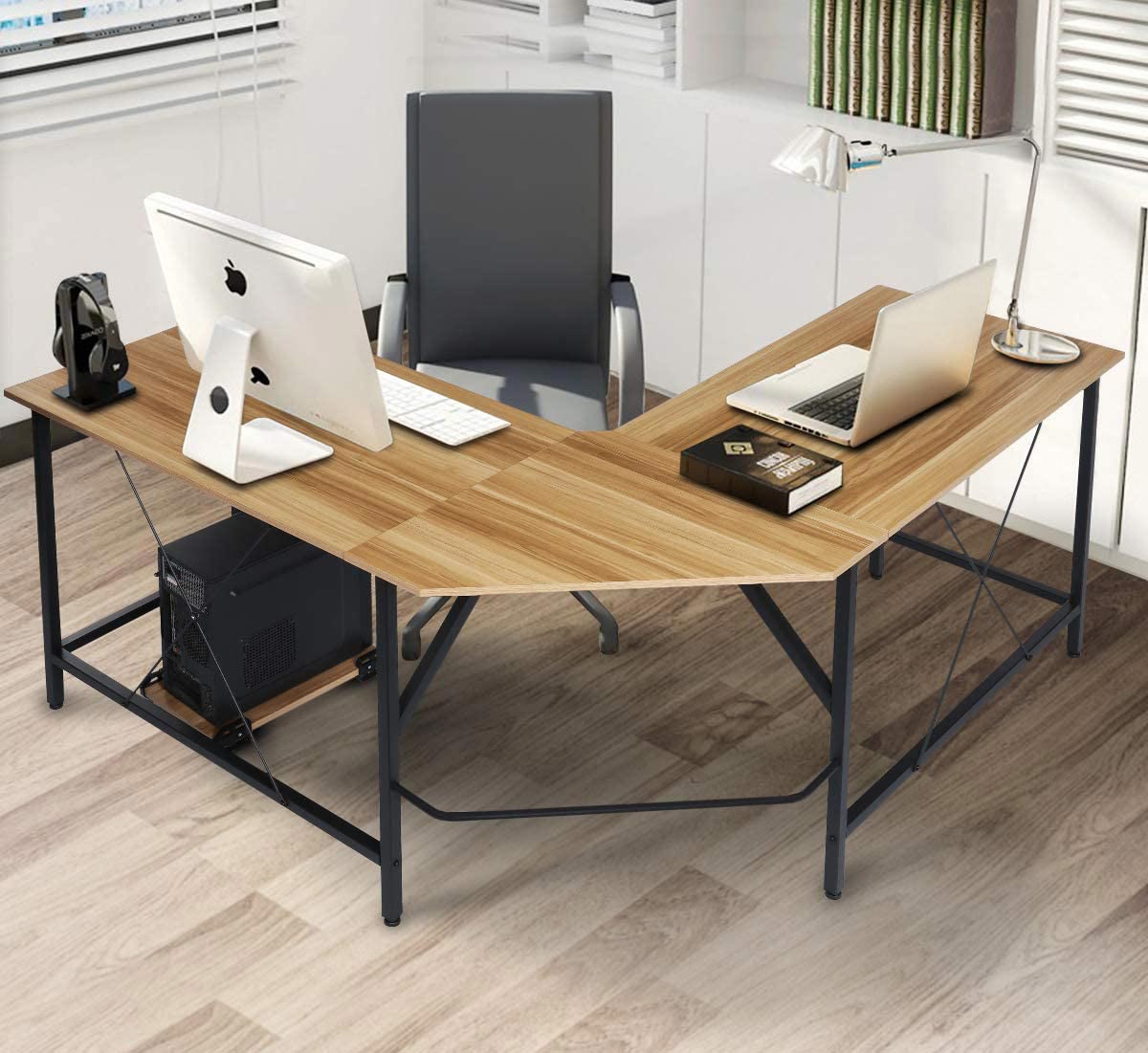 8. Green Forest Large Desktop Computer Desk for Home Office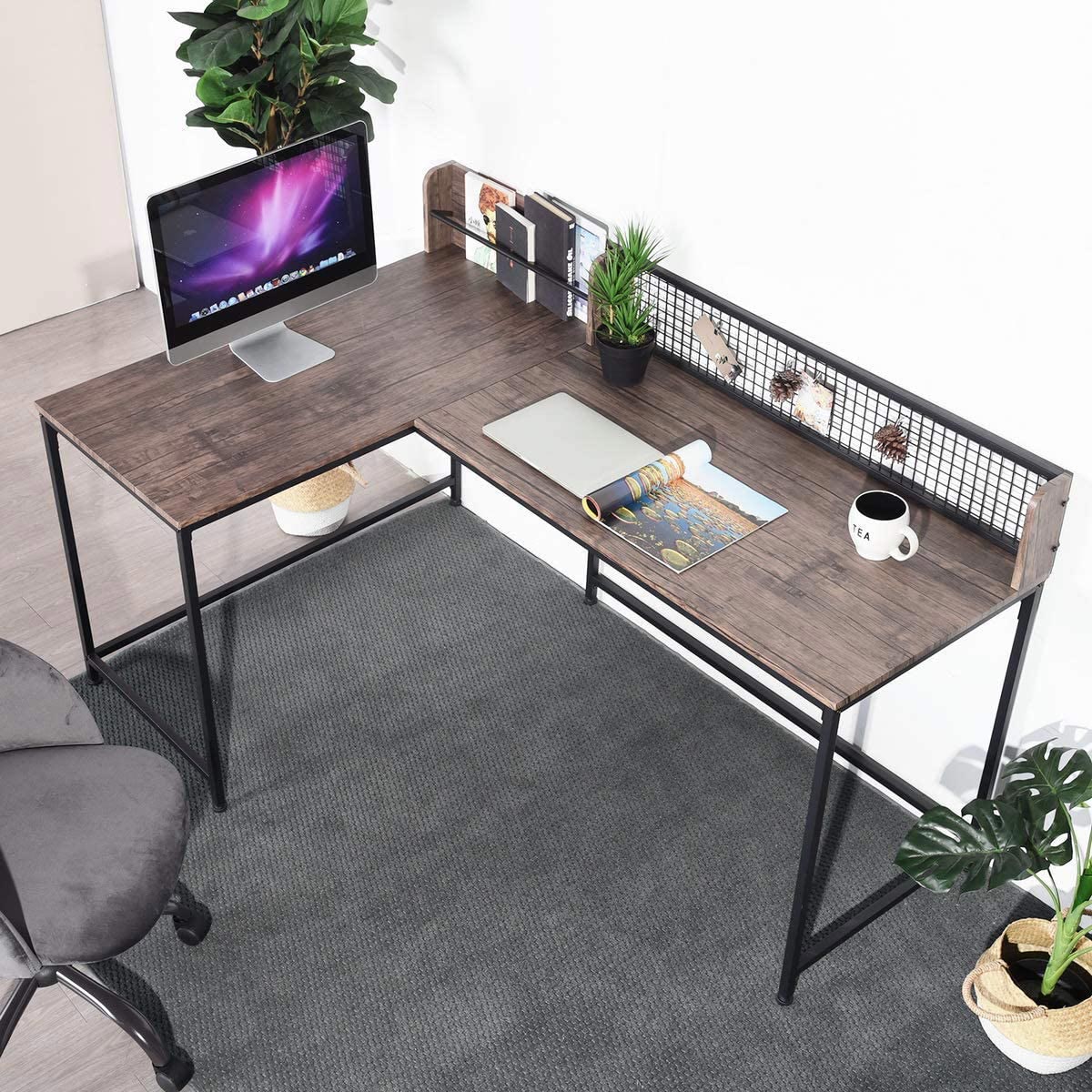 9. Home Office Desk with Round Corner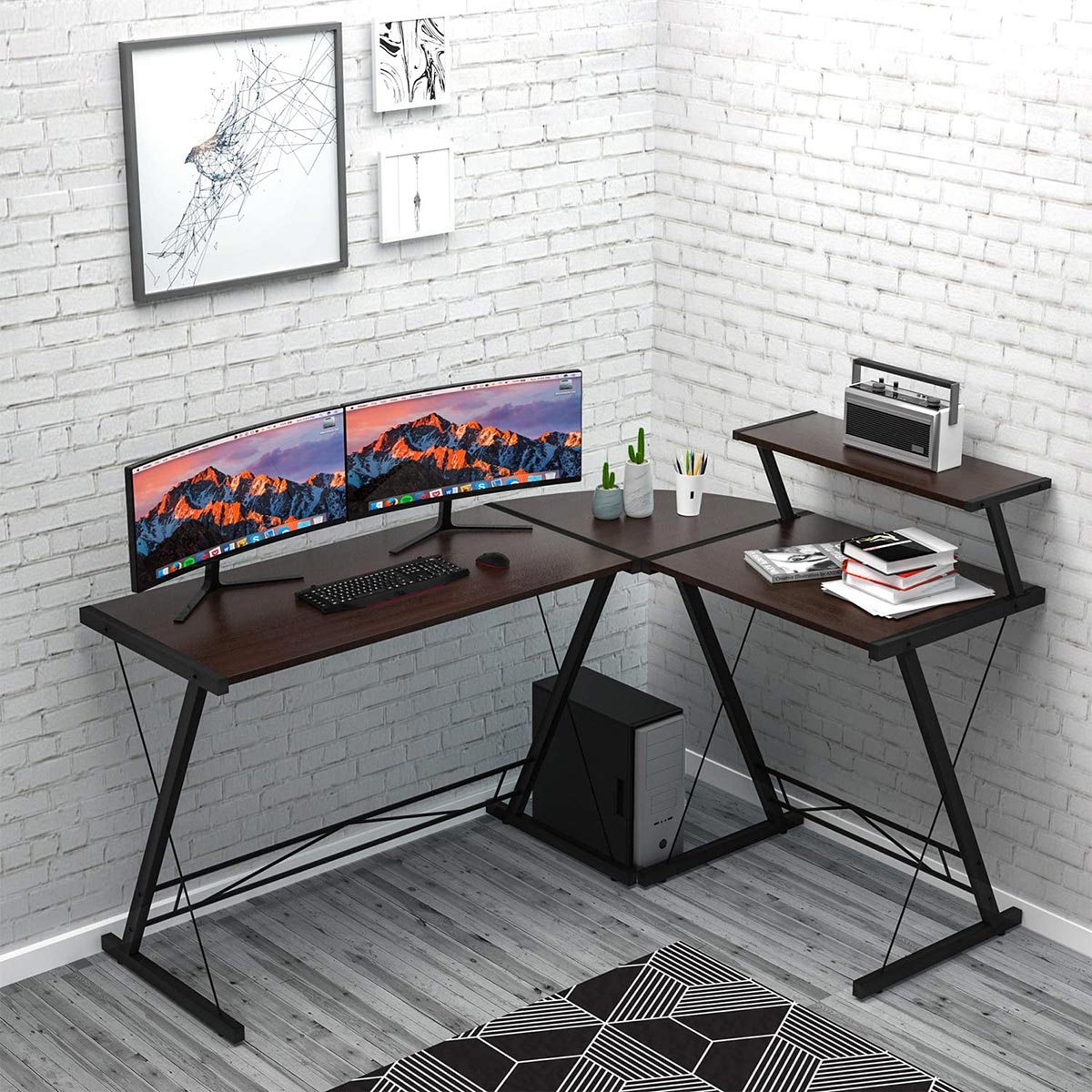 10. Safdie & Co. DARK TAUPE 2 DRAWERS 1 SHELF BLACK METAL Computer Desk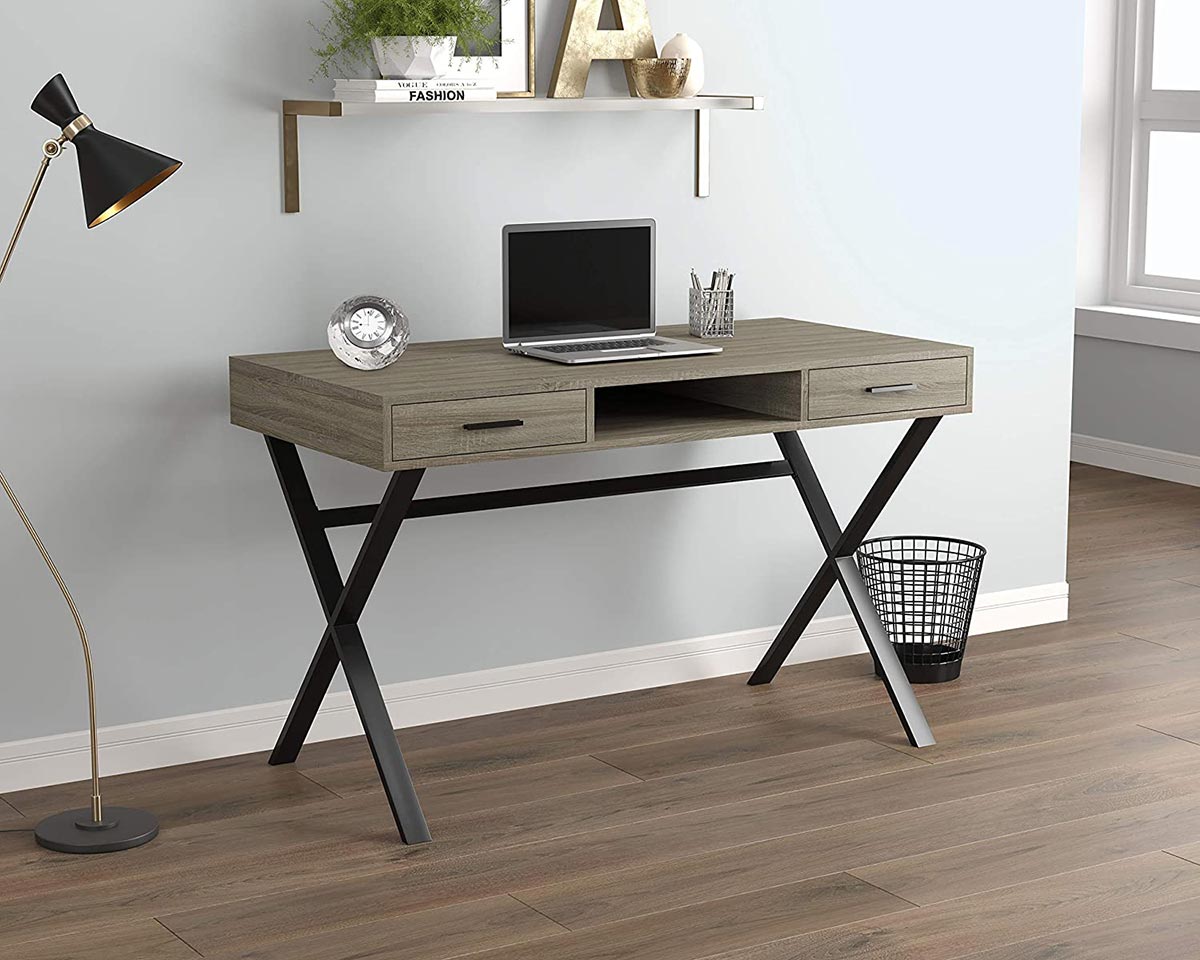 Recommended: