Hi there friends! We are back with yet another amazing blog of ours and we know that you are going to love it because we are about to share what is new in OnePlus 8 Pro and we thought it would be a great idea to know what's up in the world of technology and smartphones. So, if you are one of those people who are somewhat bored because of sitting indoors all the time and do not have any fun things to do, then this blog is for you guys!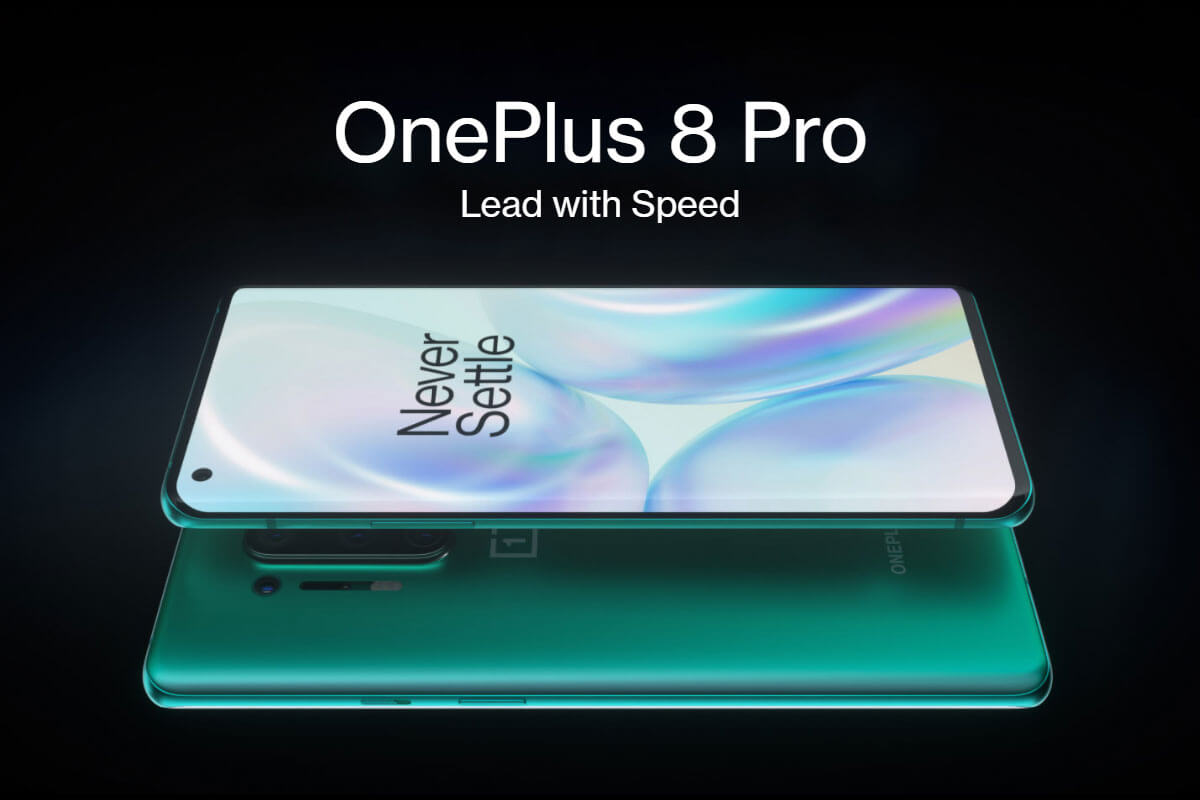 Okay so, OnePlus 8 Pro was launched on March 4 this very year and since then, it became the talk of the town – and for all the right reasons. Starting April 14, the smart phone was made to be available for pre-order mostly in Europe and from April 21, it will go on full retail sale. OnePlus 8 Pro comes with a complete package and it's not just worth the wait, but it is also worth the price too (which starts from $799). And we know that you are waiting for the actual thing so, here are all the details that are going to convince you to get a OnePlus 8 Pro for yourself!
First things first, and it is about the price because we can tell that most of you were not expecting such a hike but well, OnePlus 8 Pro comes with 5G and to be honest, that makes all the difference here. And another good thing about the OnePlus 8 Pro is that they are going to be SIM free (finally!).
Design-wise, OnePlus 8 Pro is not coming up with an entirely different design (if you expected it to be like that, then we would like to share here that the OnePlus 8 Pro is quite similar to the previous models: 7T and 7T Pro – but hey, that should not stop you from buying the new phones!). So, it means that the OnePlus 8 Pro's front and back are made of glass with curves that slope to the edges of the phone. However, the shape is (slightly) different as the OnePlus 8 Pro is thinner, narrower, and also taller.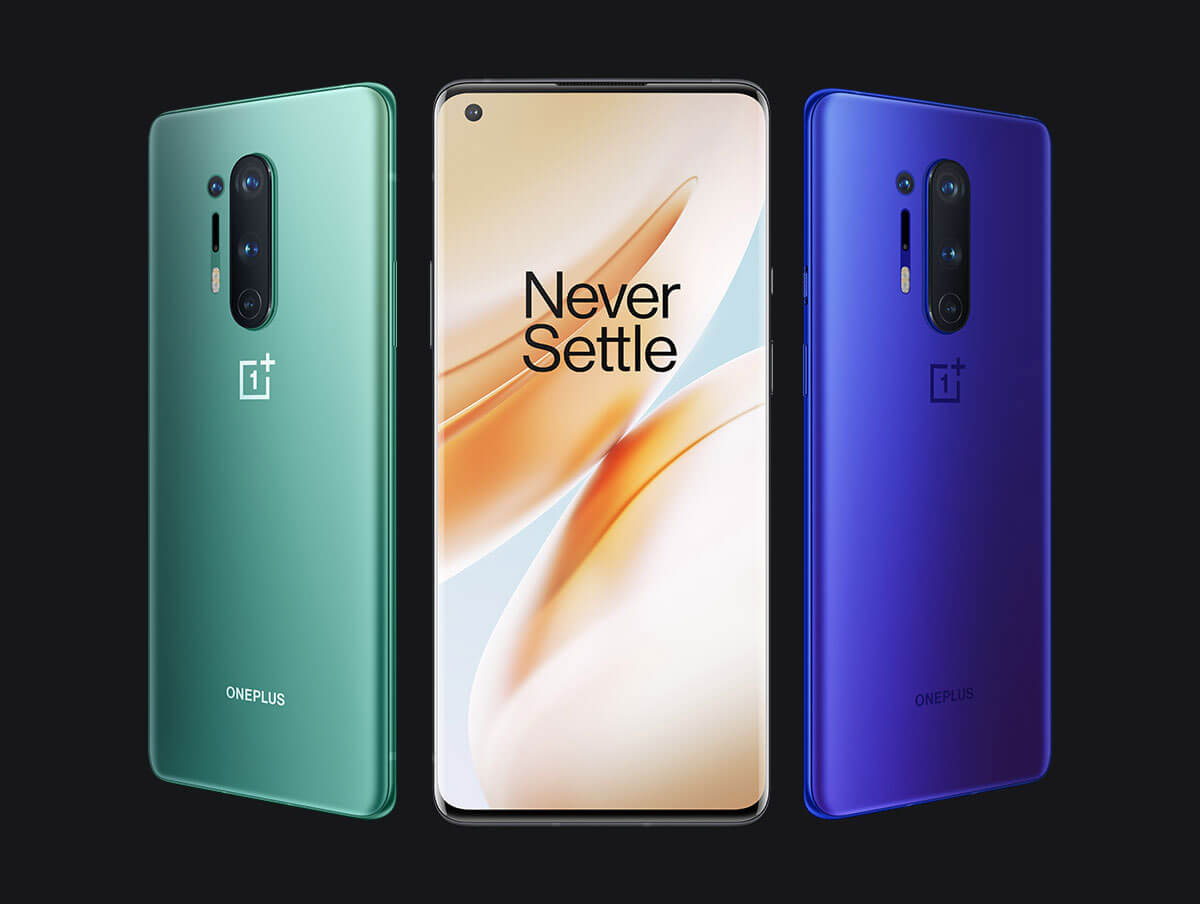 Now, we think that it is time for the big reveal as OnePlus has finally decided to get their smart phones be all water & dust resistant and we are so glad to share this information here. You can have all the fun that you want to have while having a casual swimming session or while in the rain or in the desert while you explore the area with your OnePlus 8 Pro and you won't have to worry about it getting damaged or dusty for that matter.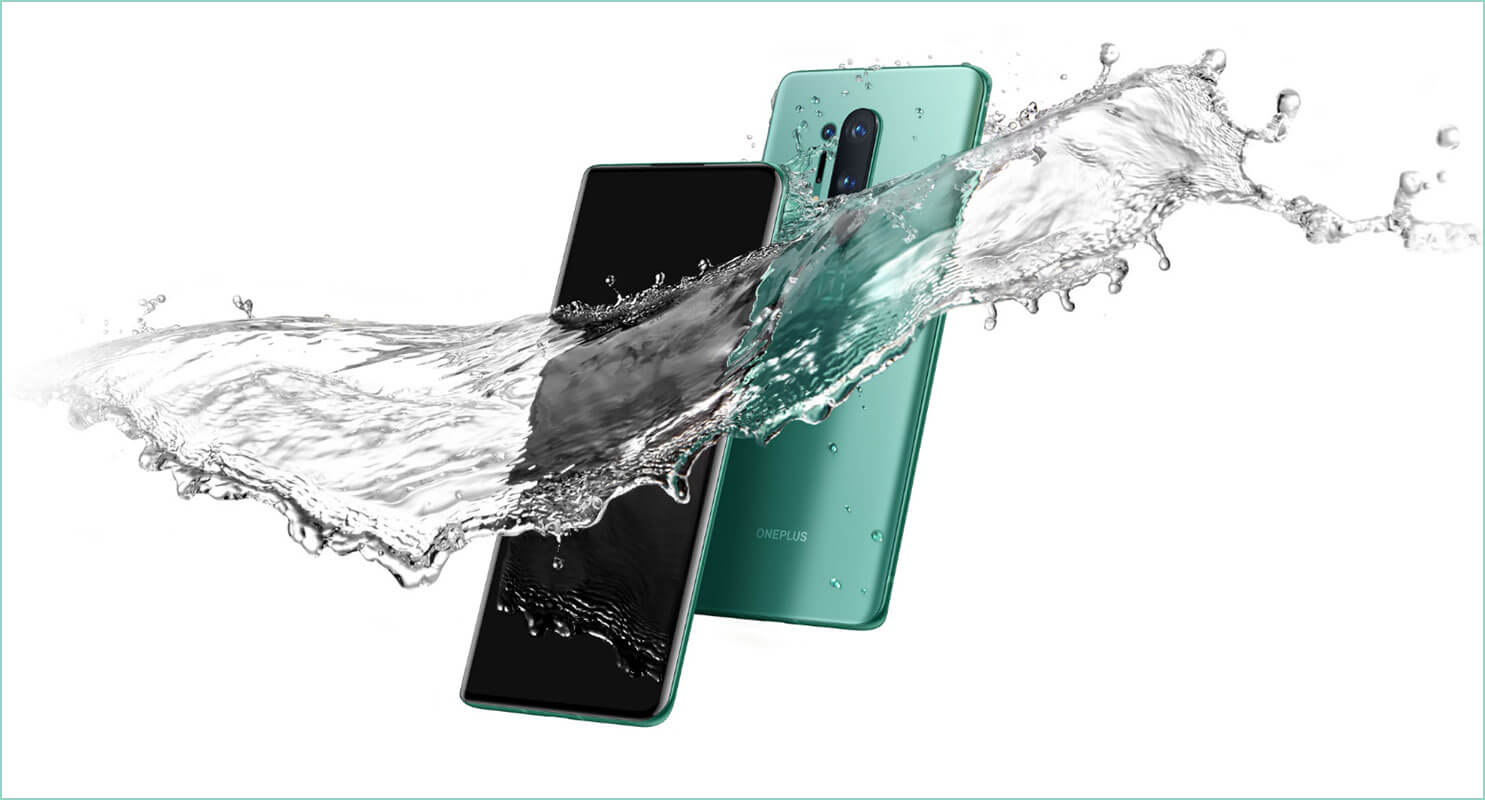 Let us talk about the cameras now! OnePlus have made a change (it's too obvious to ignore) on the front by stamping a hole punch cut out for the selfie camera into the top corner of the display and as far as the performance and quality of the cameras are concerned, be informed that OnePlus 8 Pro's camera game just got better as they have offered not just two or three but four cameras in the back – that includes the usual wide, the ultra-wide and the telephoto zoom trio. And there is something unusual about this phone and that is that it comes with a photochromatic sensor too.
OnePlus 8 Pro's main camera is fully equipped for video calls and still shots – thanks to its OIS and it can shoot up to 4K resolution with its 48-megapixel Sony sensor. The ultra-wide camera has a 48-megapixel sensor as well and then there is a telephoto zoom that allows you to get up to 3x optical zoom and 30x digital and all of that makes this smartphone one of the best devices for photography & video recording).
The fourth camera is more of a curveball that is there to detect colors and is known as the Photochromatic camera and has the ability to do great things with colors which results in stunningly beautiful images & videos.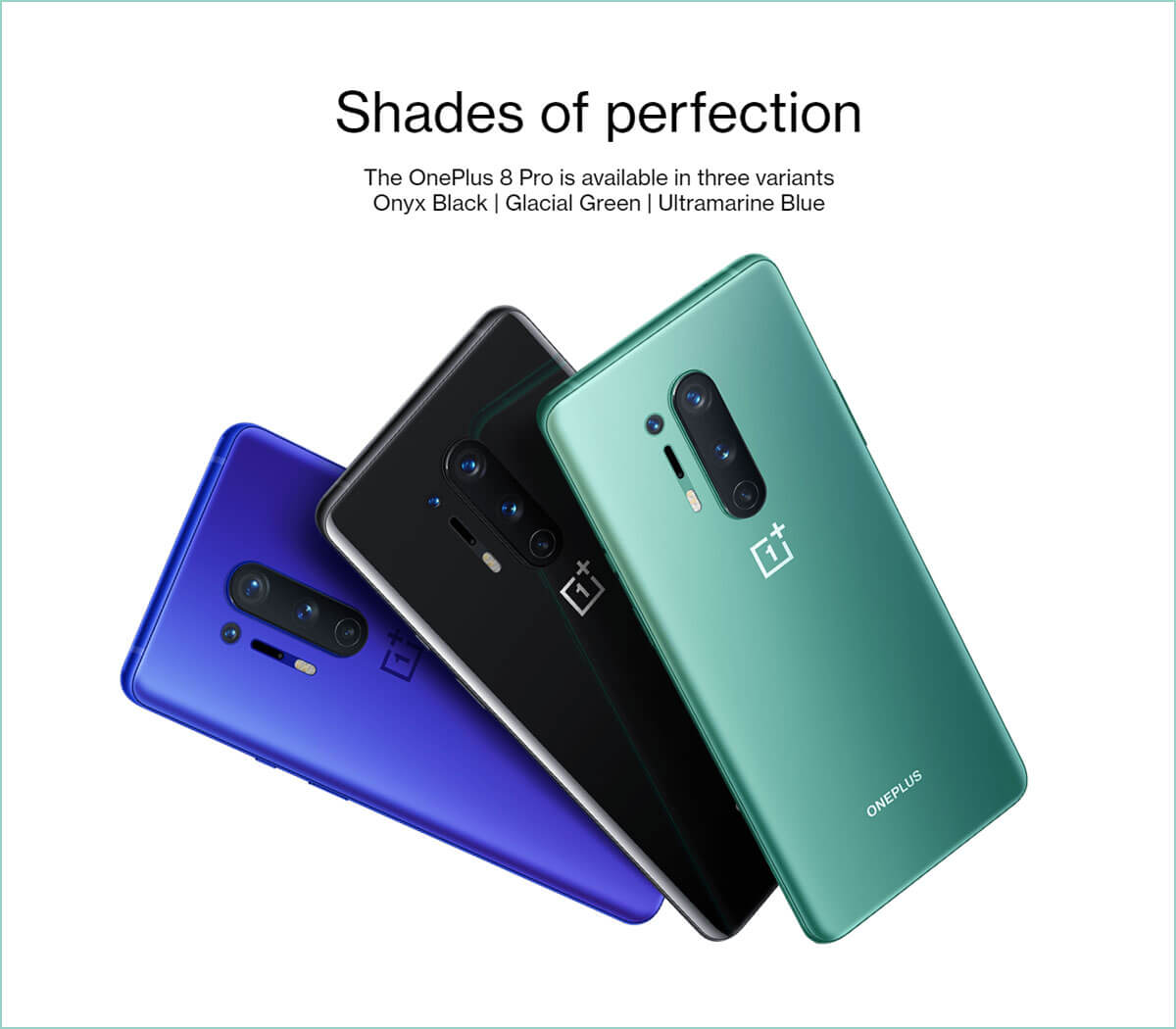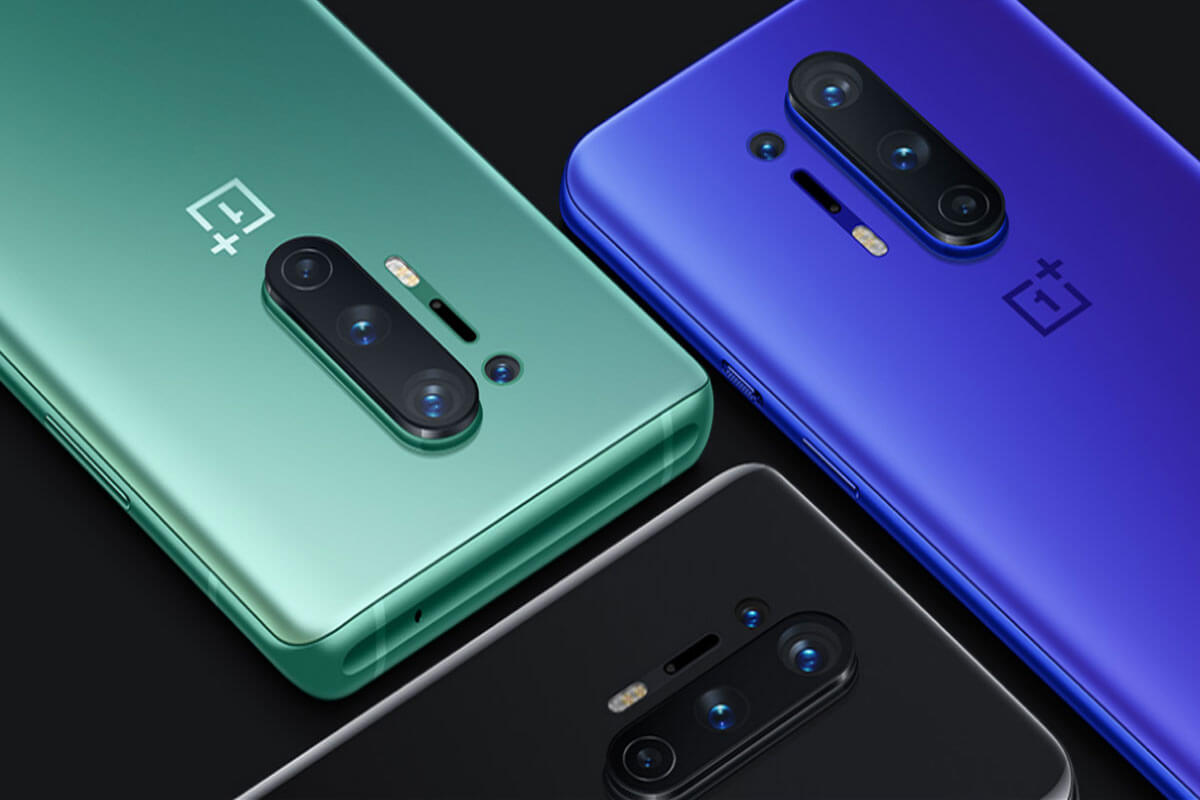 As far as the software of the OnePlus 8 Pro is concerned, it comes with Color OS (with no major updates for the year whatsoever) but it has been made sure that that phone is not just speedy and great to use but OnePlus has also designed it to be light in weight as well. All in all, OnePlus 8 Pro is a smart phone that no one would want to miss out on – given that they are looking for a better option to upgrade their existing smart phone and are also interested in getting there where 5G can take you to.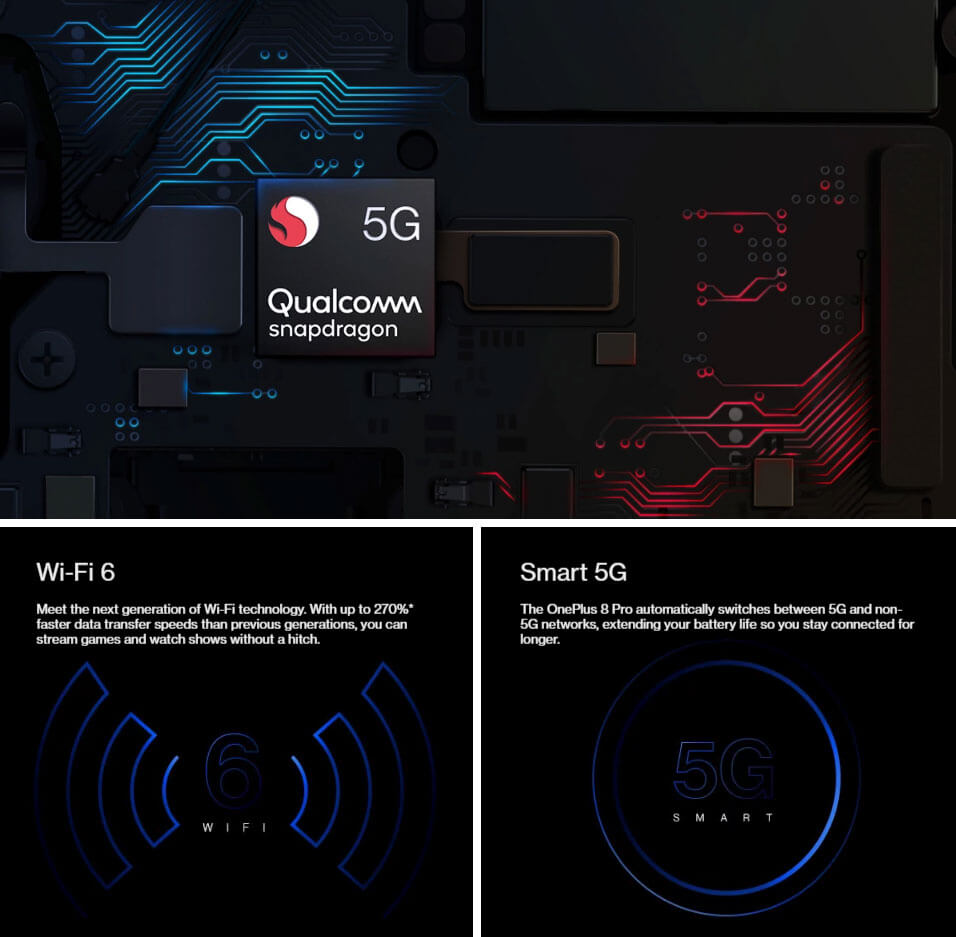 We believe that we have shared enough information that will help you in making an informed decision so, once you are done reading the blog, don't forget to check out your nearest or quickest (in delivery) stores that have OnePlus 8 Pro up for sales.
Images: OnePlus 8 Pro
Recommended: