Hi there friends! We hope that you guys are all staying indoors and only going outside for super important chores and stuff and we are sure that by now, most of you must have decorated your home offices so, that you do not happen to miss your actual work places. As there are chances that lockdowns in multiple countries will be extended for another month or so, we think that we can ensure our safety by spending time in doing things that make us happy.
We have been mentioning many different fun activities that anyone can arrange at their houses for themselves as well as for their family members too. The reason why you must be seeing people showing off their cooking & baking skills all over the internet or new DIY projects being followed and shared on Instagram and Snapchat are a few reasons why it was important for each one of us to stop thinking about whatever is happening in the world (as long as we are making sure that we are not roaming around the town unnecessarily) and (sort of) distract ourselves because there are better things to do.
We are not quite sure about the future – no one is, really. So, we can either make the present a good one or we can stay in our rooms all by ourselves worrying about stuff that we cannot control. To make better decisions, we believe that governments and law enforcement departments around the globe will come up with strategies and back-up plans to minimize the number of positive Coronavirus cases and to flatten the curve.
Not to rain on anyone's parade but we have a feeling that this year has already taught us all a lesson and many things will change like the way we would celebrate our festivals and important events. Even the wedding functions are being arranged at houses with no to less number of guests (mostly immediate family members) and huge gatherings like sport events were postponed in order to ensure the safety of everyone who is involved from arranging the event to playing it.
4th of July won't be any different either and we believe that it is only for the good! No, we are not asking or suggesting you guys to not decorate your house or arrange a gathering just for yourself because we have something awesome to share here in the blog and we can bet that you are going to love it.
We decided to write this blog so that we can share our 30+ best 4th of July indoor & outdoor home decorations with you guys that you must get in 2020. As you all know that every year, we suggest many different ways to be followed so, that you can get the best stuff that you would love hanging and placing around your house and in the lawns etc.
Our first tip won't change as we want you all to save the money and spend it on the items that are absolutely necessary. And how to go about that? Well, all you have to do is to check what you have already got from the last year's décor for the 4th of July and then make a list of things that might have gotten bad or got discolored after a year or two. Always remember that events like the Independence Day tend to make us feel a little too overwhelmed with patriotism and all so, make sure that your lists contain the things that you would need. Cancel buying stuff that you just want to get because you got carried away because it is money that we are talking here, okay? And we have got to be careful with that.
Next thing that you must do is to place online orders instead of going outside to physical stores and markets and here is why: you are not the only one who will be celebrating and wants to get the decorations for the 4ht of July, there will be more people out there too and you know that we need to avoid huge gatherings and crowds so, that we do not become a source of spreading the virus.
All online service providers have made sure that their team members, riders and drivers are taking all the precautionary measures by wearing proper hazmat suits, by covering their hands and faces and by maintaining a safe distance when they arrive at the locations to drop off the parcels etc. so, we think that it is only wise to let the service providers take things in control even if it is for your 4th of July's outdoor & indoor decorations.
Okay so, what are you guys waiting for now? Go and have a look at our list of 30+ best 4th of July indoor & outdoor decorations 2020 and see what you like and are planning to purchase for yourself. Oh, and don't forget to share the blog with your loved ones too!
1. USA, 4th of July, Burlap Banner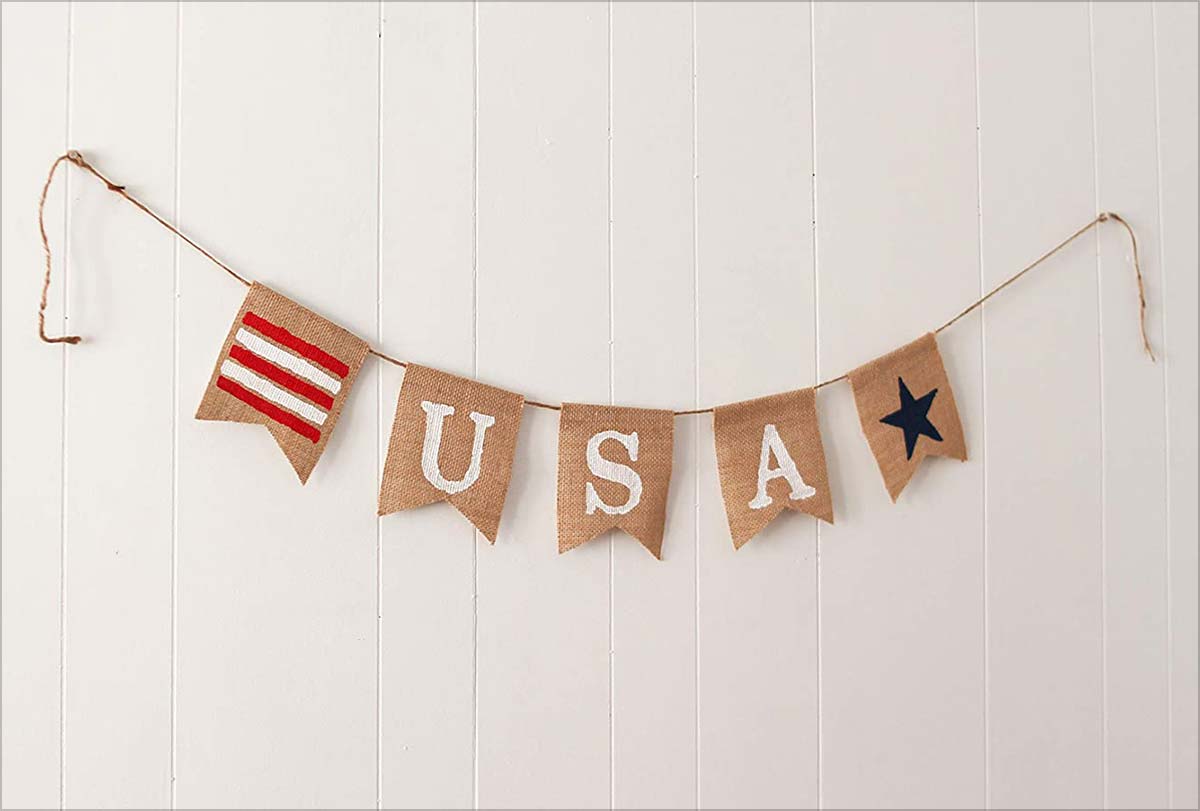 2. 4th of July Decor Hanging American Flag Banners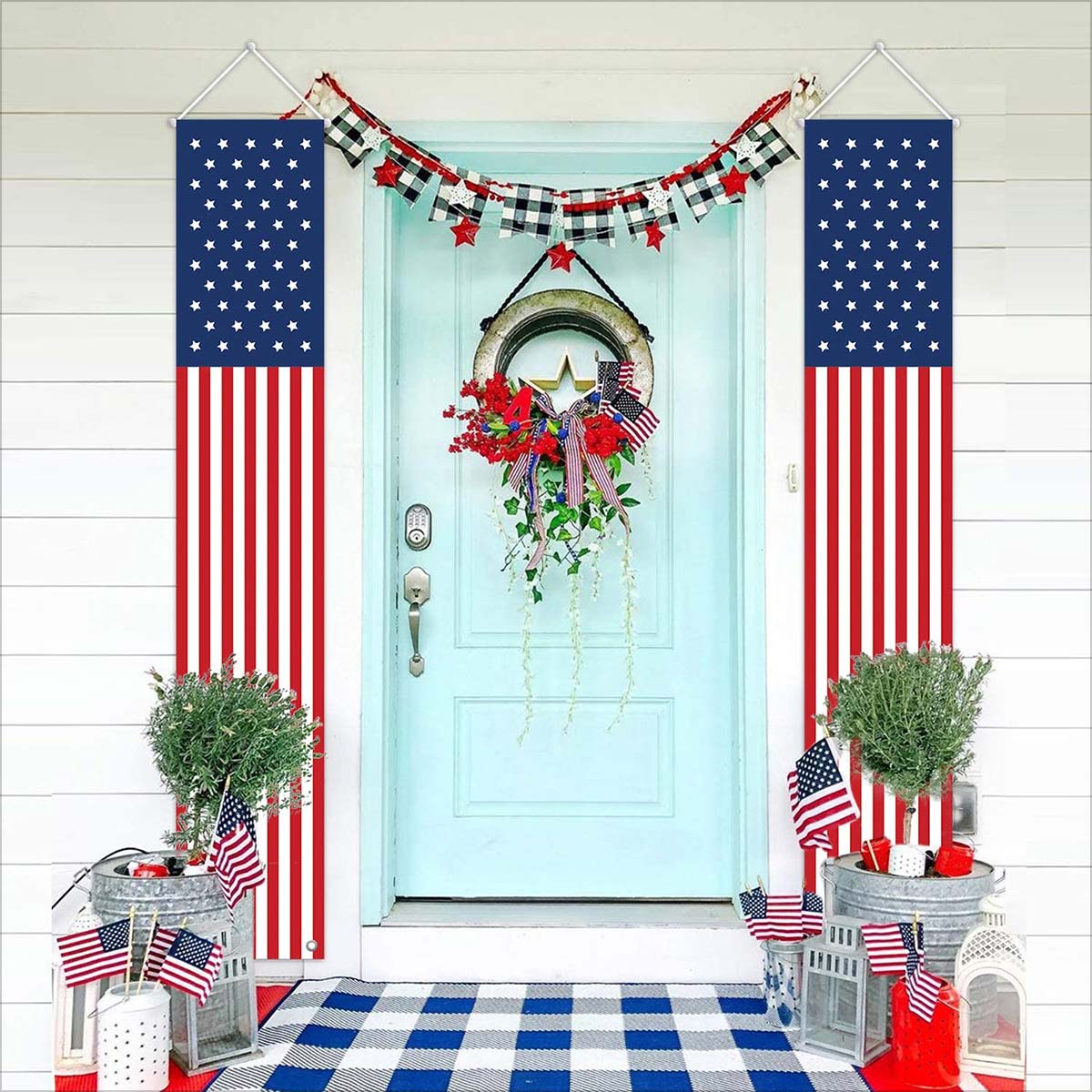 3. 1.5 x 3 ft American US Bunting Flag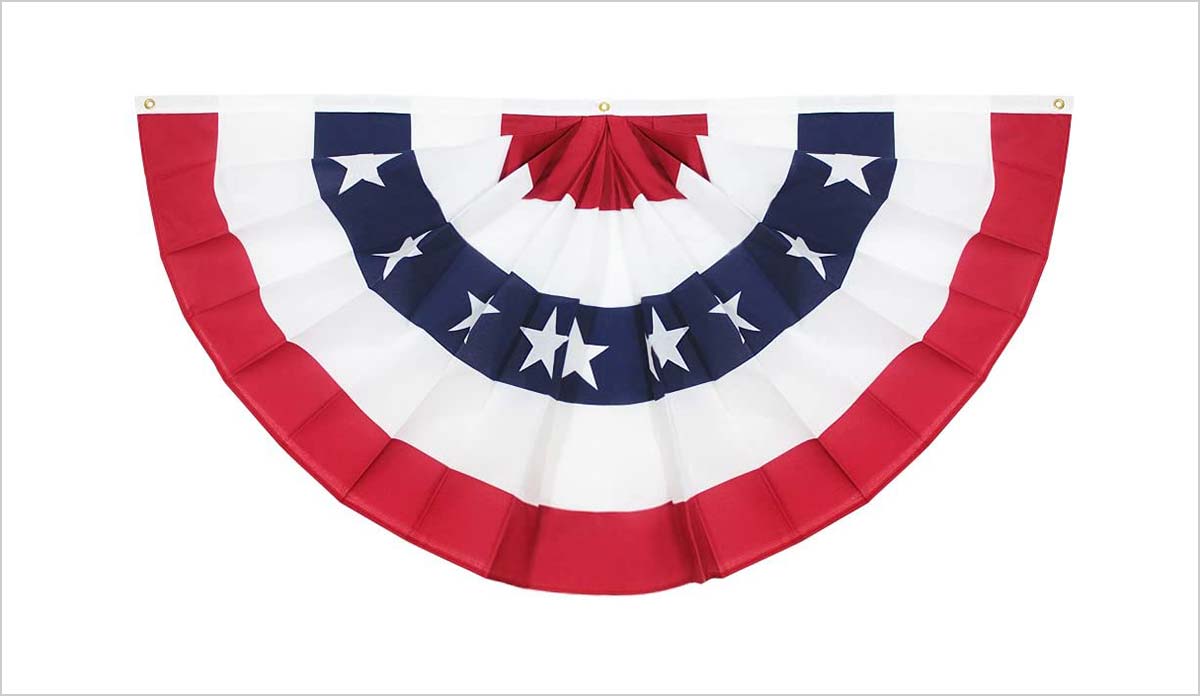 4. 50 USA 4×6 in Wooden Stick Flag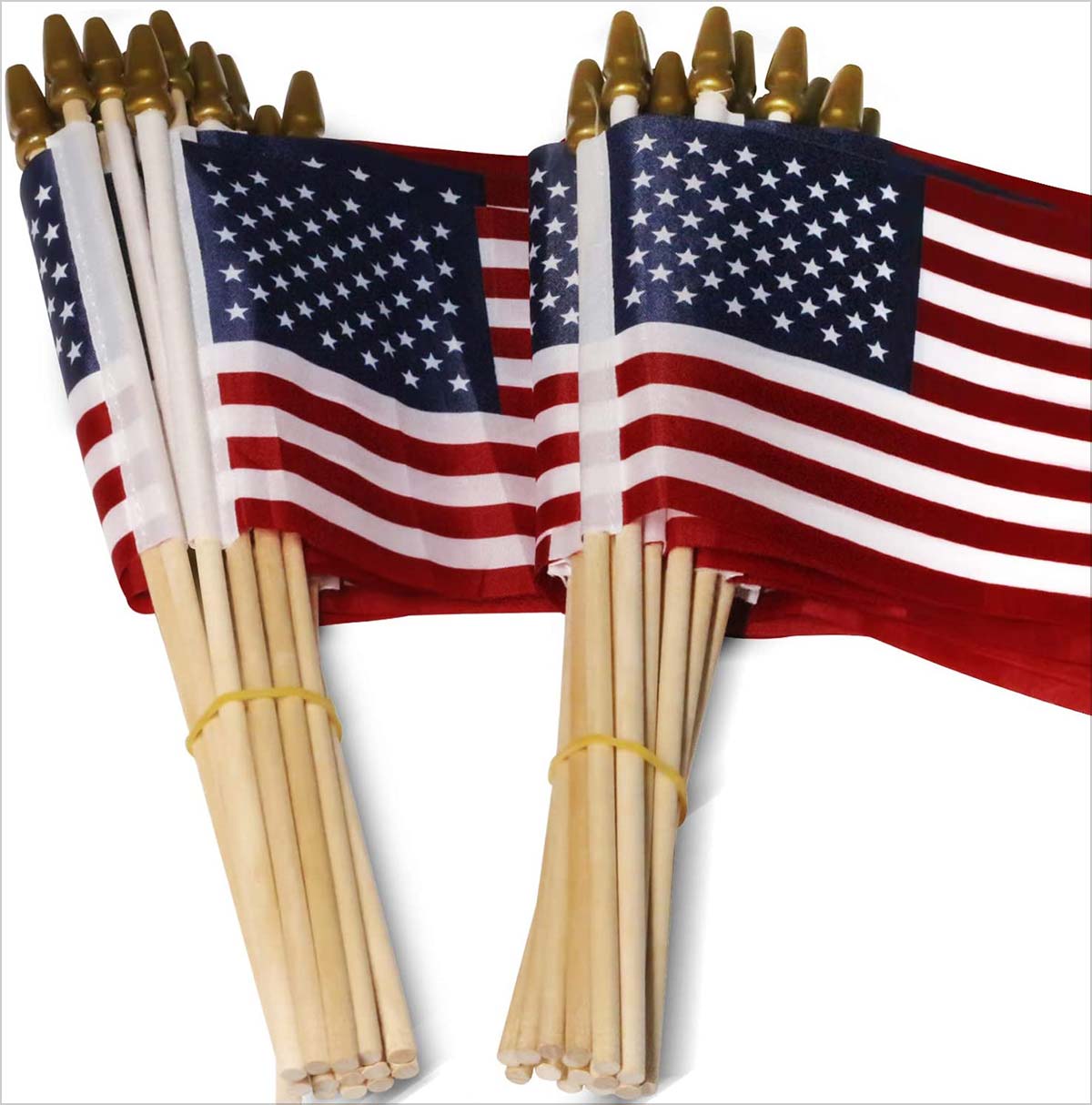 5. Star Metal Wall Decor Indoor Outdoor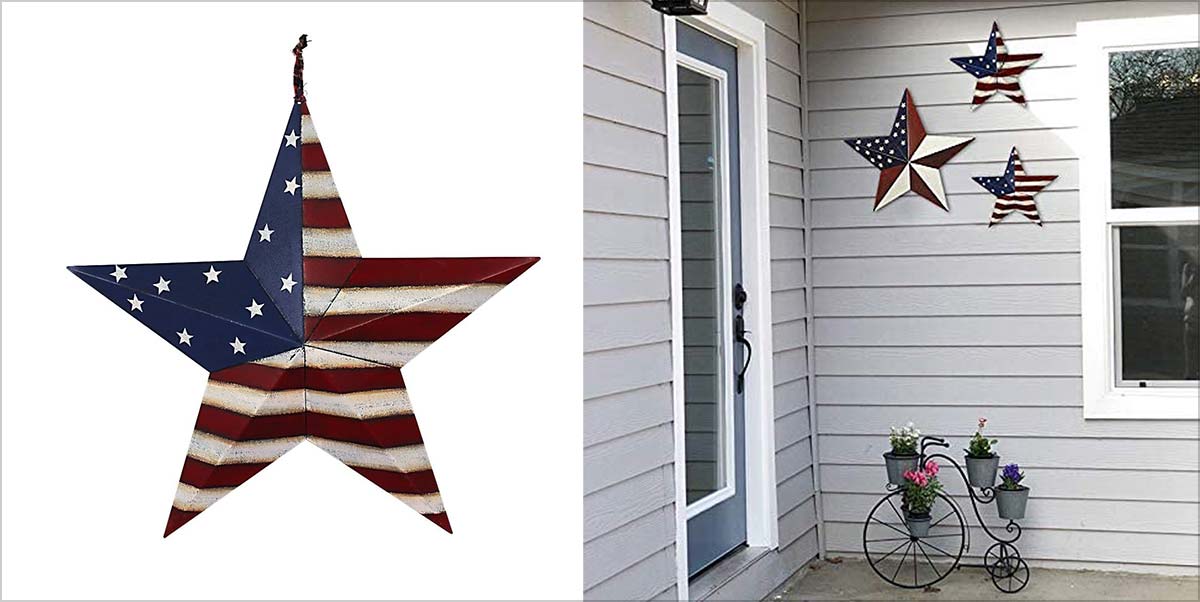 6. Red White Blue Independence Day Banner Decoration 8 feet Double Sided Print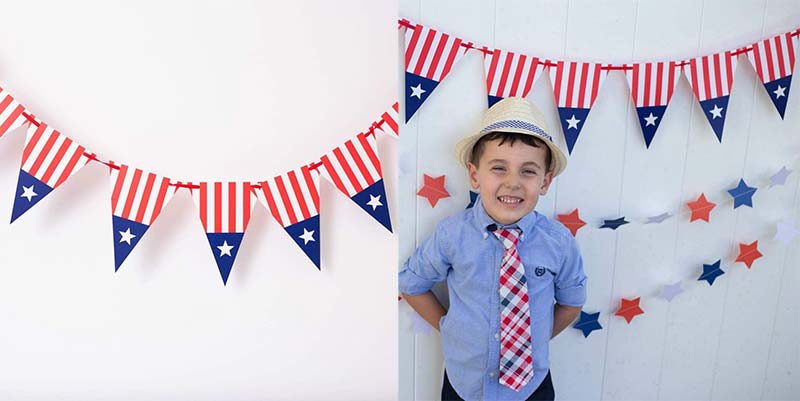 7. USA American Flag on String Pennant Banners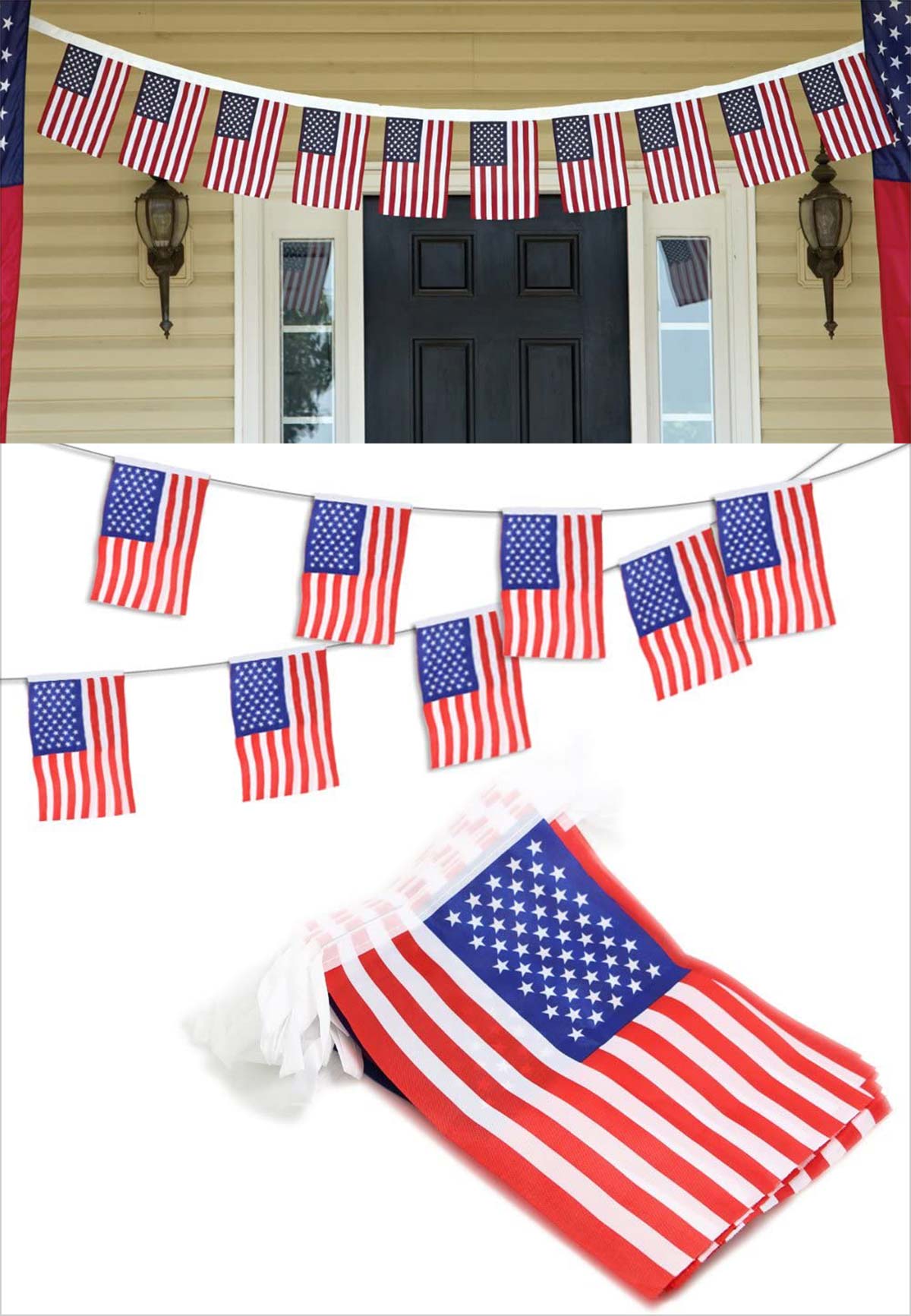 8. Patriotic Inflate Buffet for Fourth of July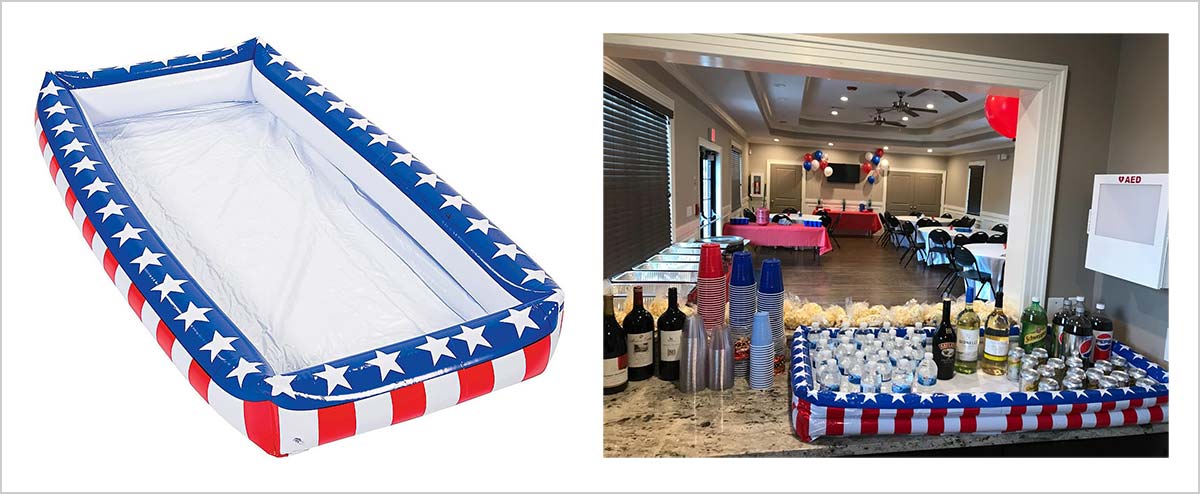 9. 24 Pieces Patriotic Star Ornaments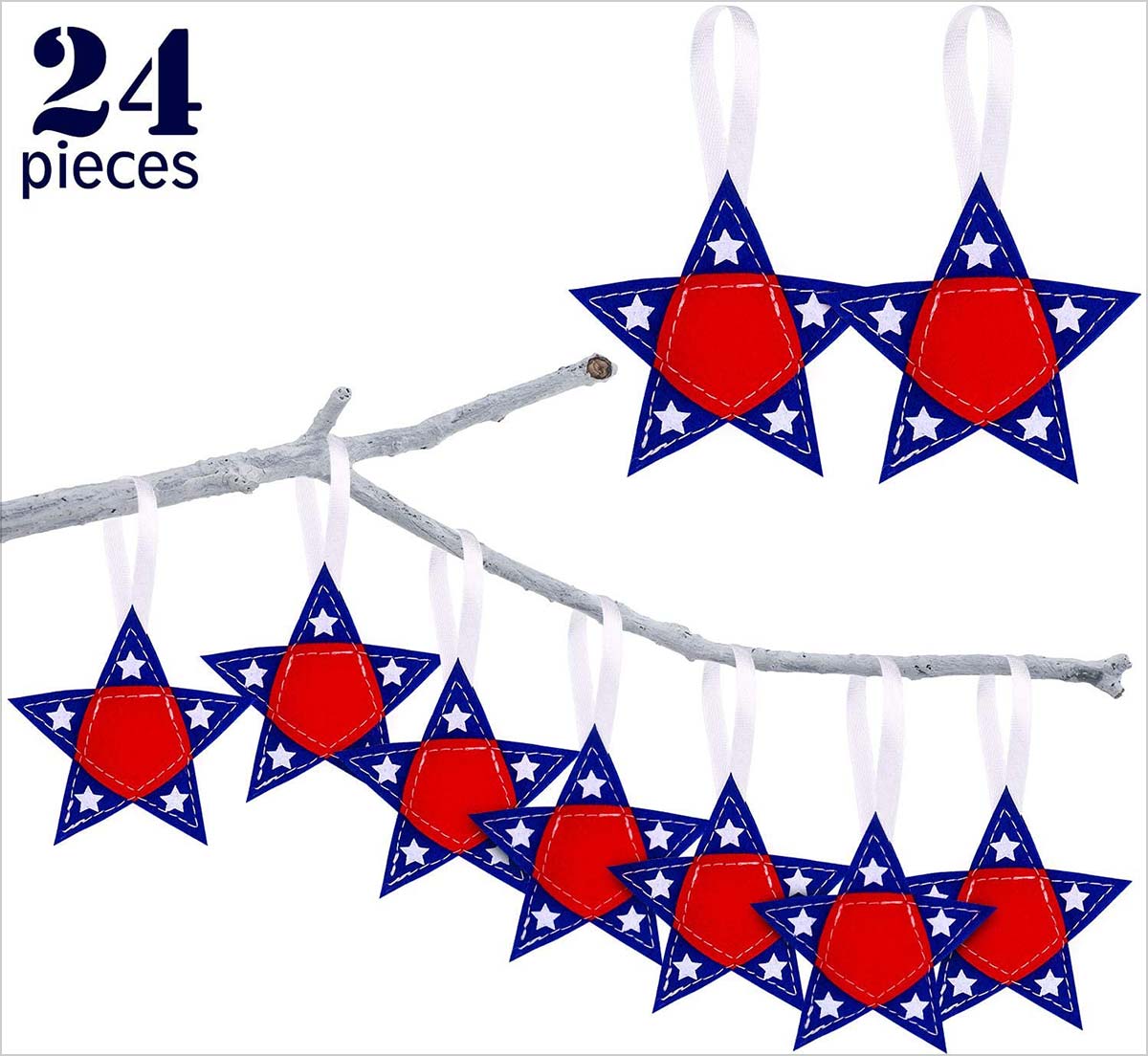 10. 50-Count Red, White, Blue 4th of July Mini Light Set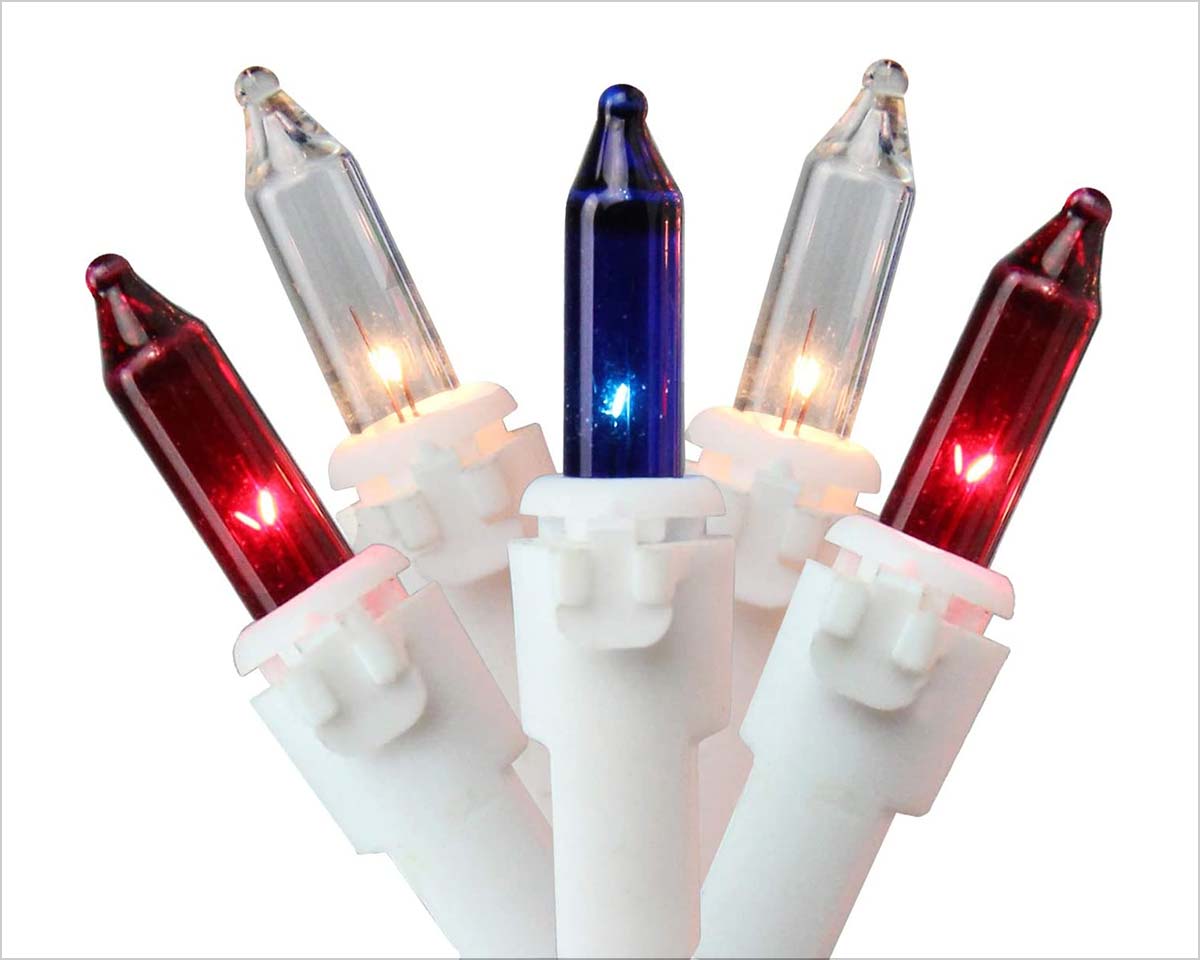 11. Independence Day Decorations Wooden Plaques Wall Art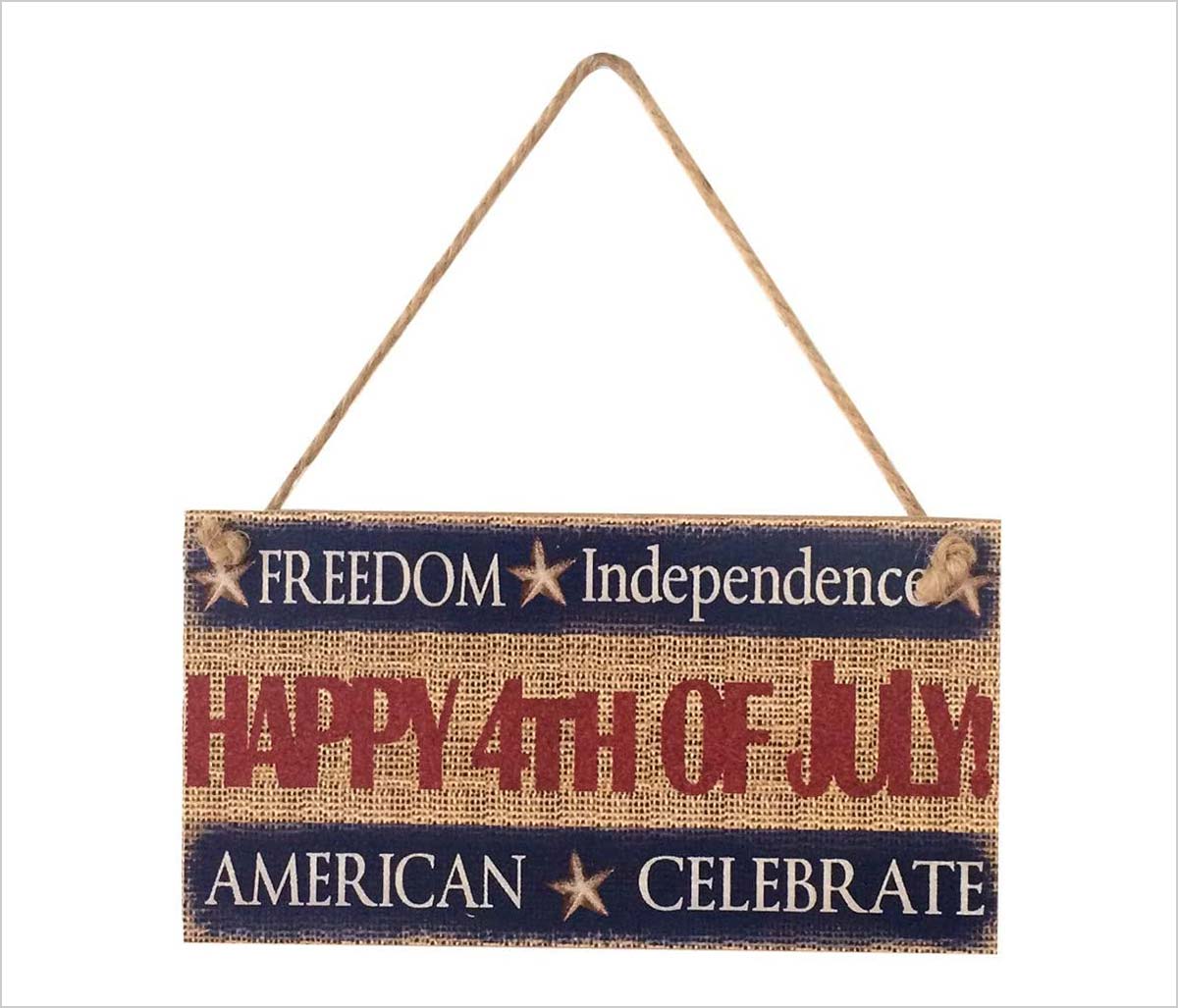 12. Premium Quality 6-Pack Premium Rectangle American Flag Design Plastic Tablecloth 54 x 108 inches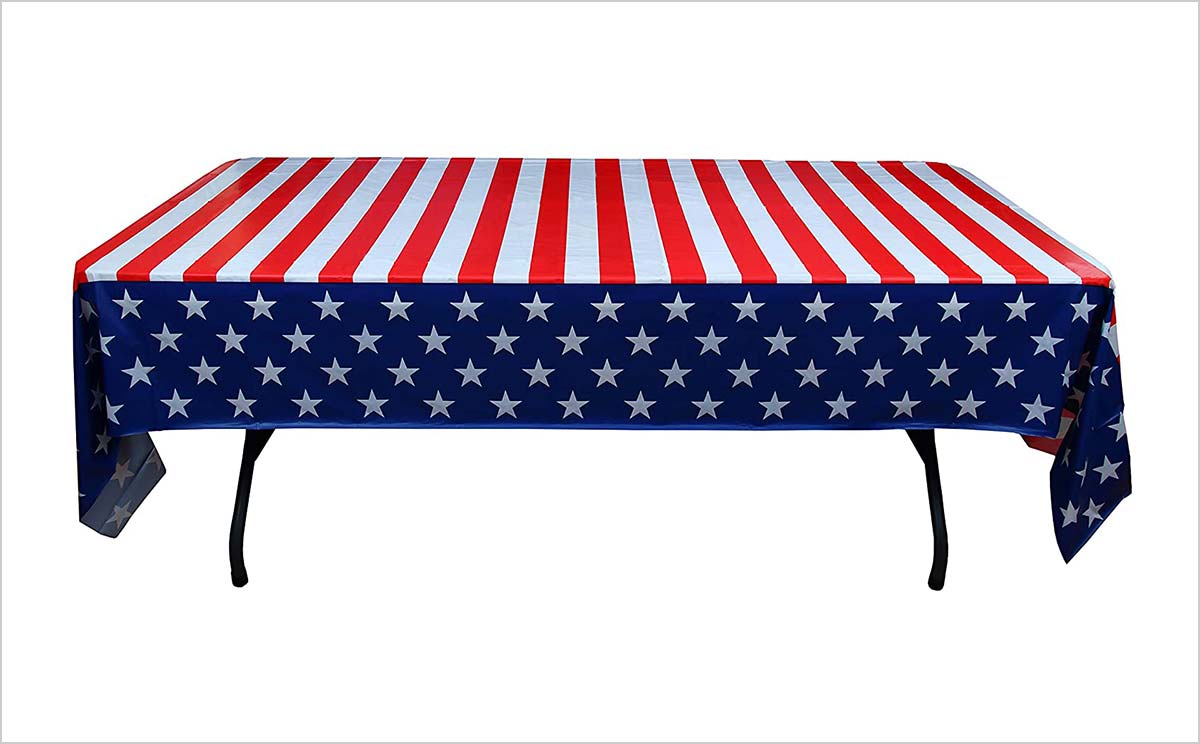 13. 40 Inch American Flag Windsock For Outdoor Hanging Decor (Set of 2)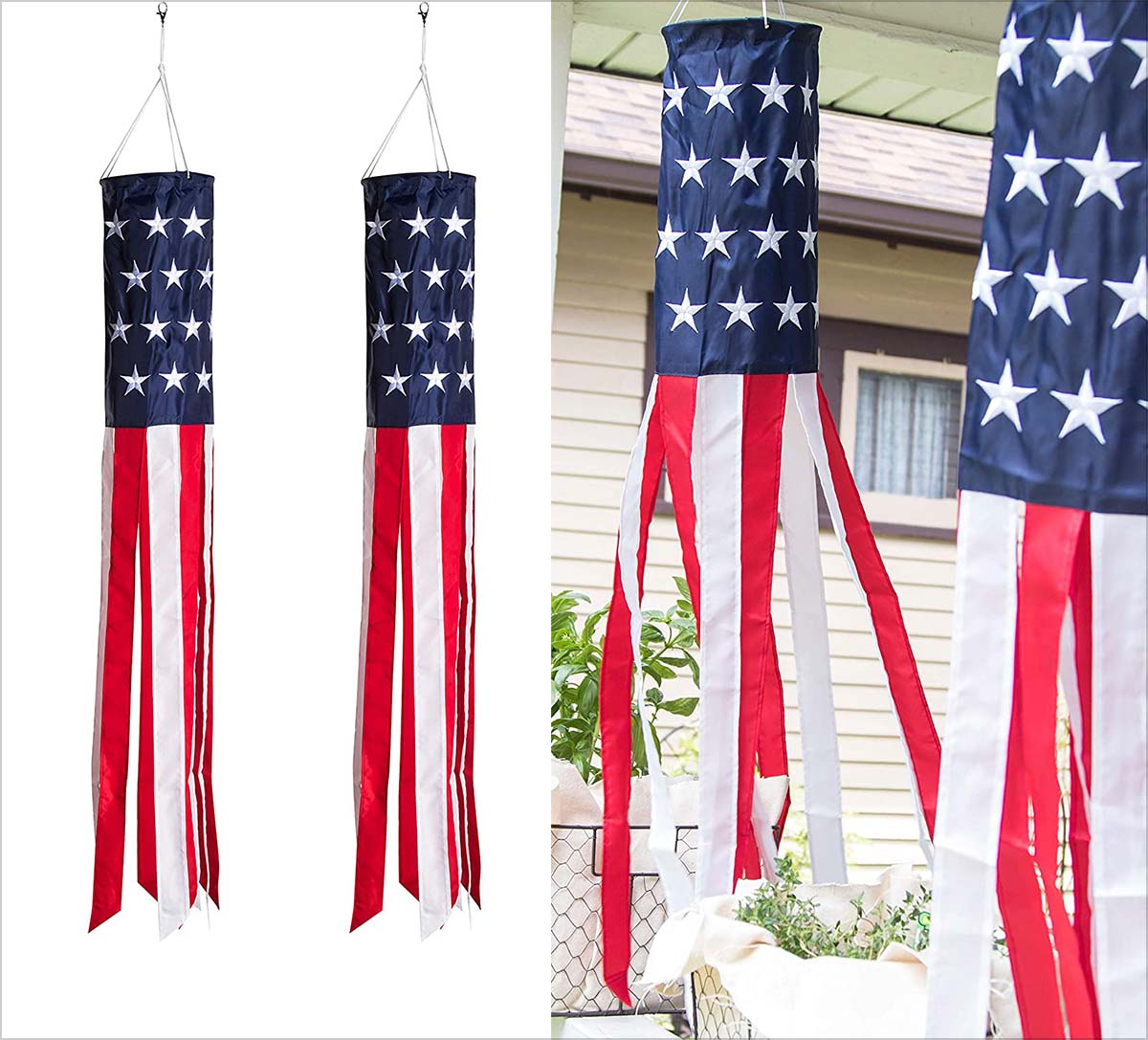 14. Flag Patriotic Stars and Stripes Garden Suede Flag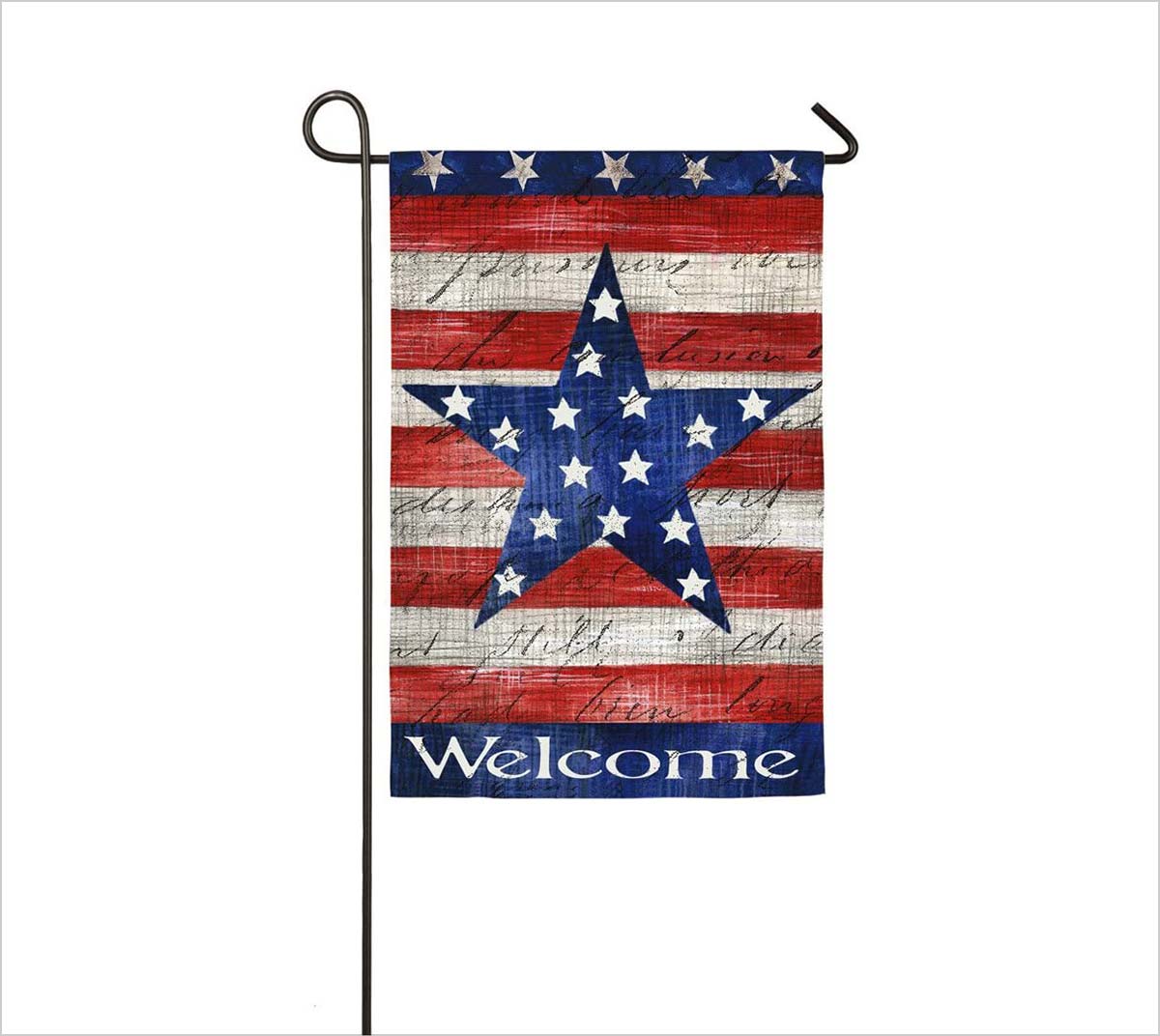 15. 17 Inches Lighted Red, White and Blue Patriotic Star Window Silhouette Decoration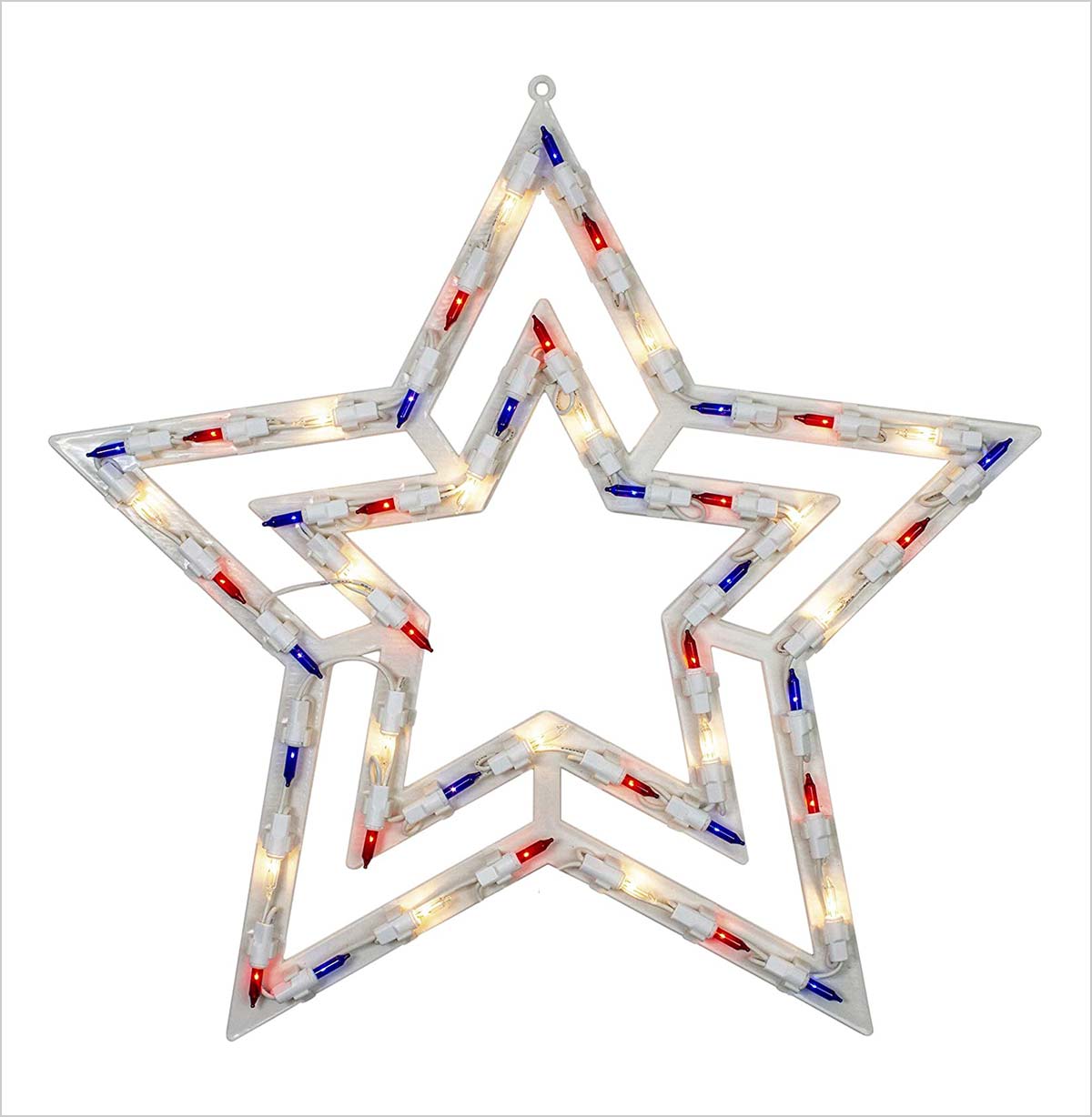 16. 4th Of July Glitter Decoration Hanging Sign for Indoor Outdoor Decorations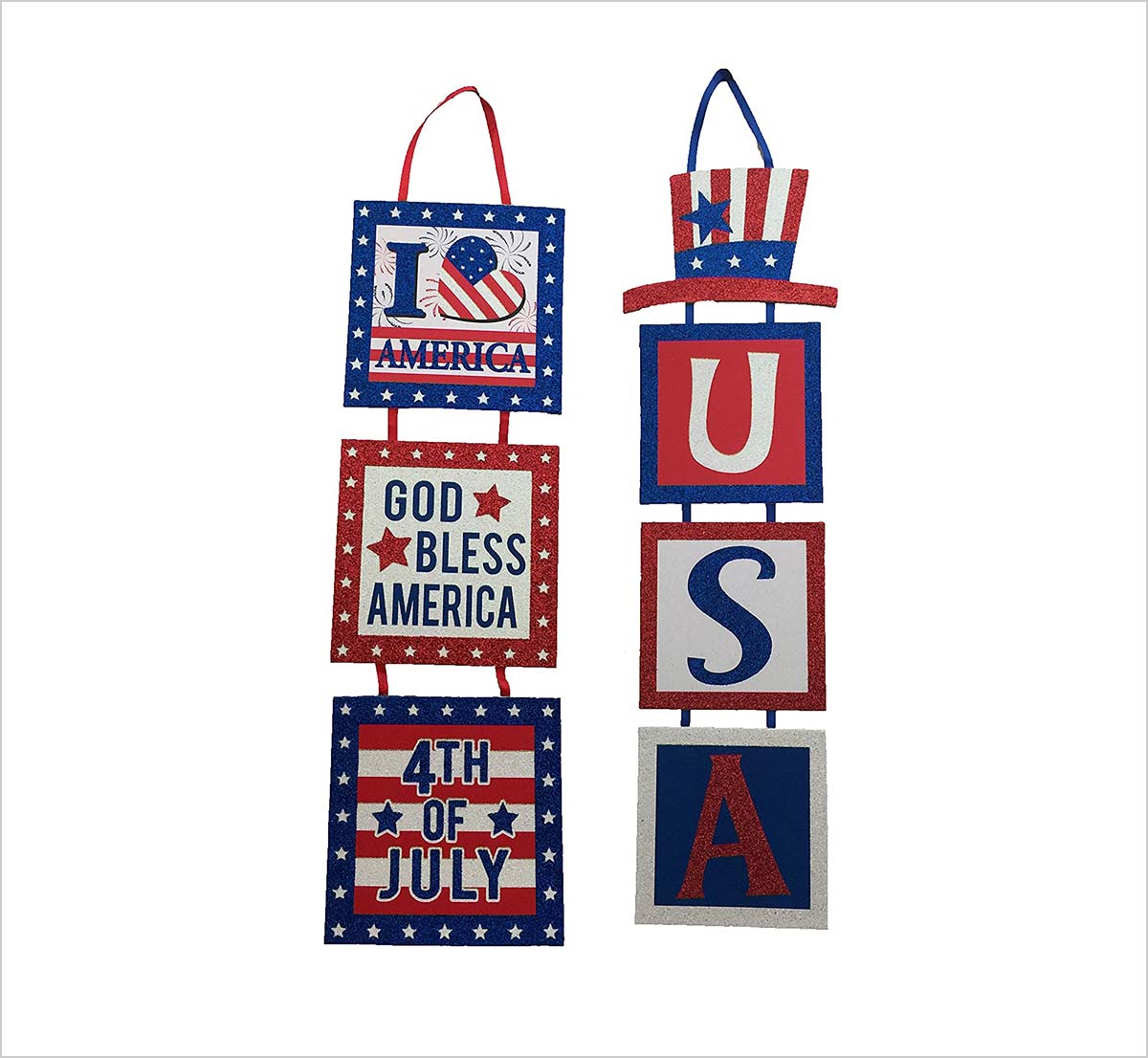 17. July 4th Party Garland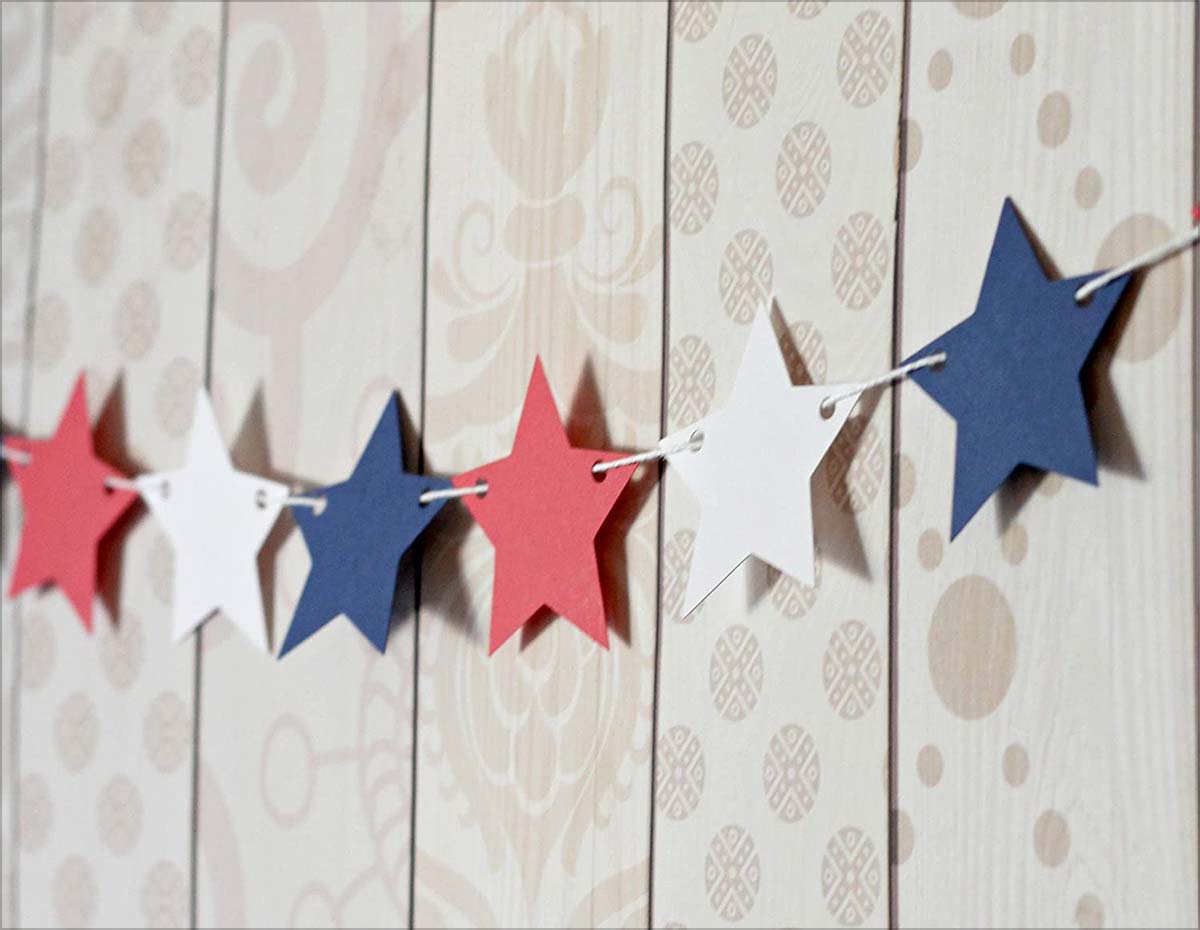 18. Red, White and Blue LED Lights For Patio Patriotic Decorations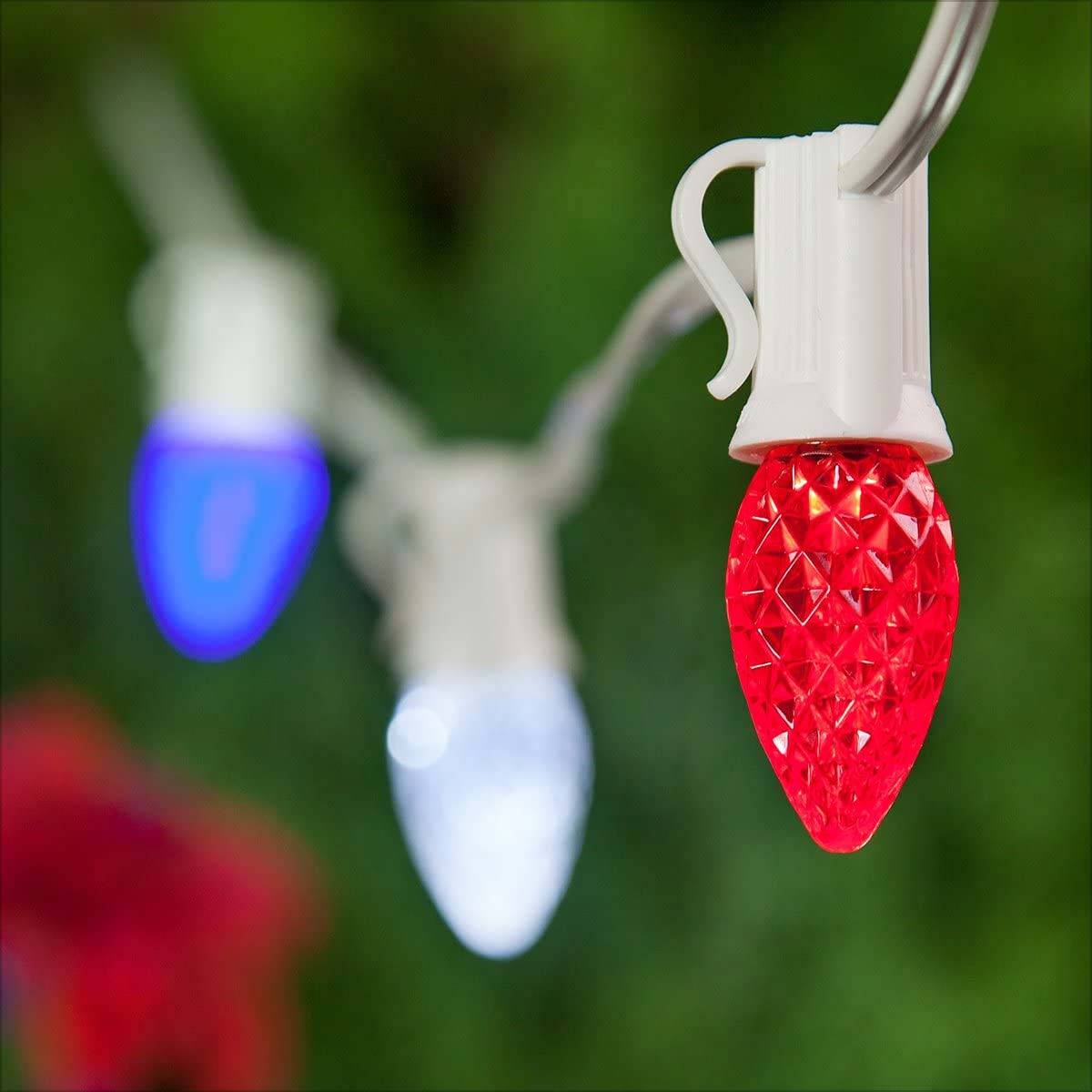 19. Patriotic Flag Basket – Utensil Caddy for Fourth of July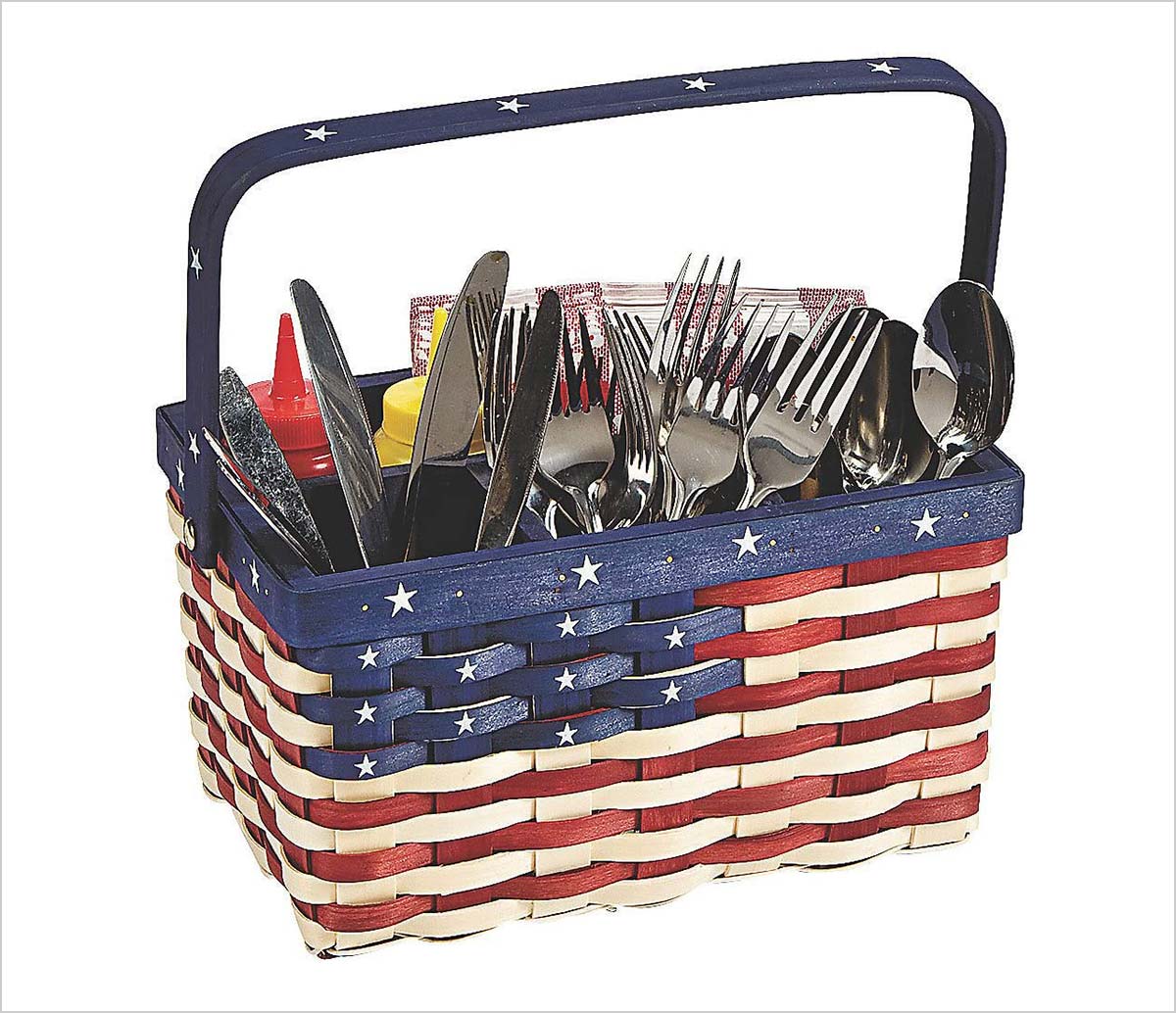 20. Adult 4th of July Party Cups Set 12 Disposable Lids Straws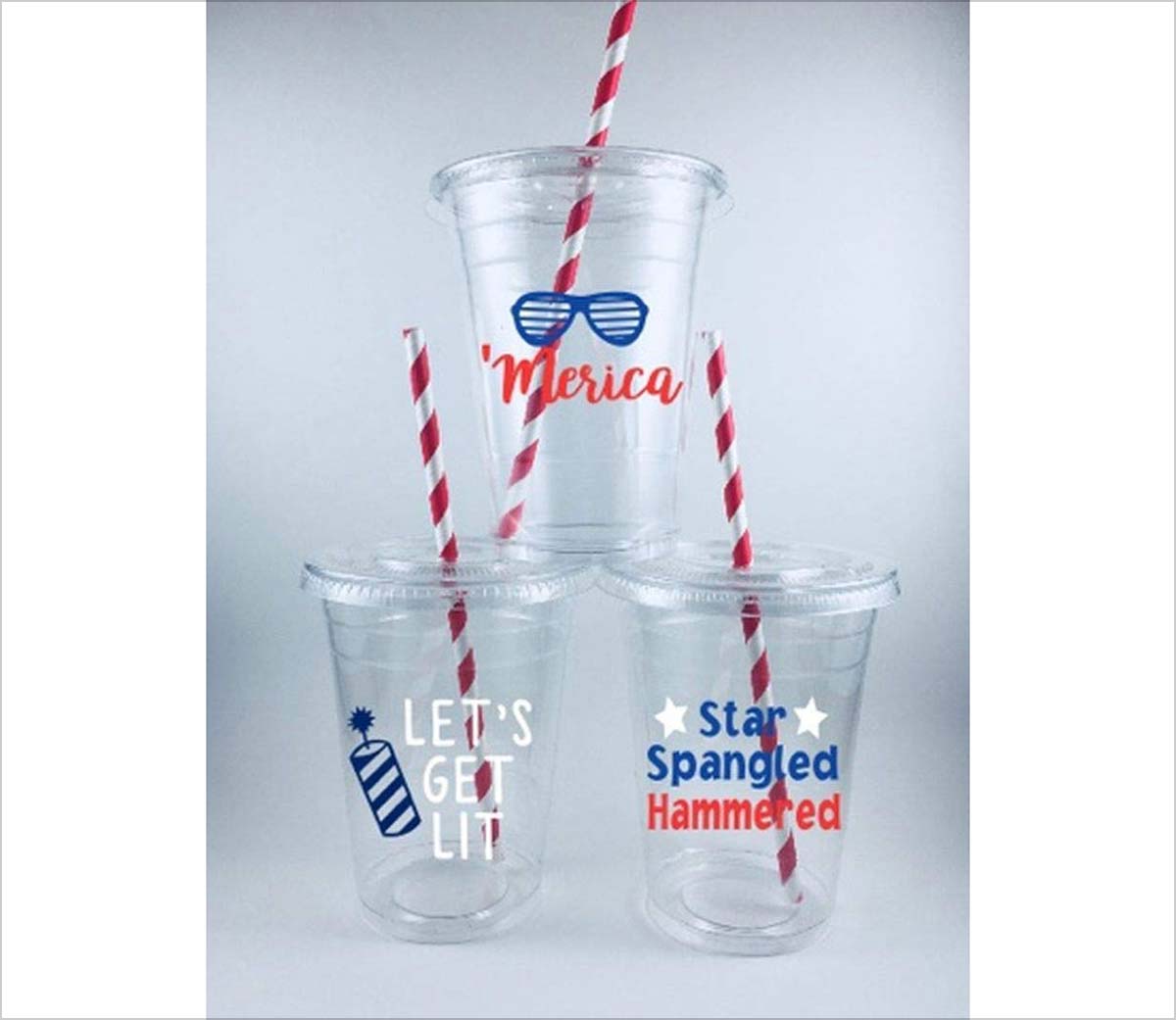 21. Primitives by Kathy Patriotic Box Sign, 6 x 10-Inches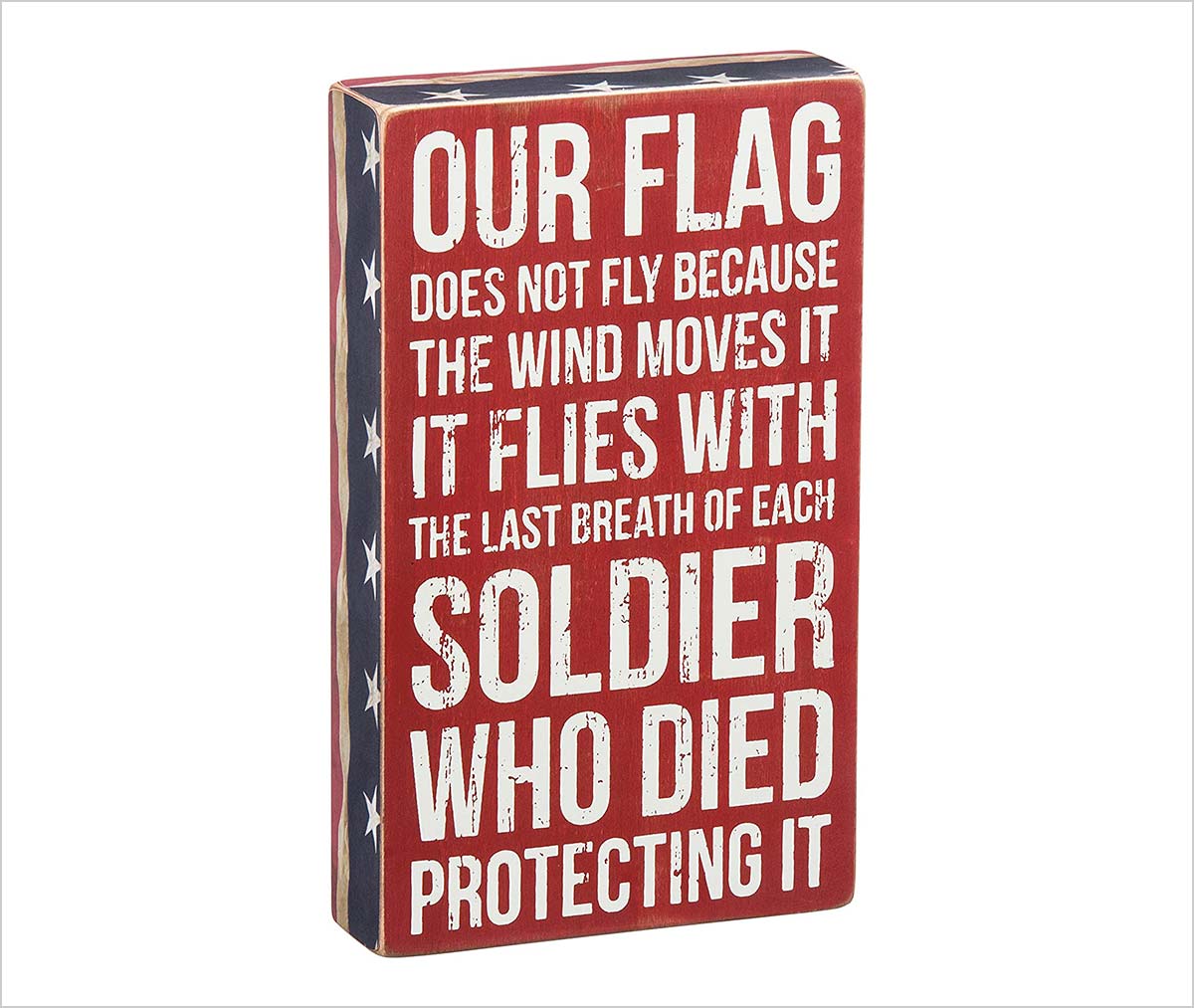 22. Paper Fan Party Decorating Kit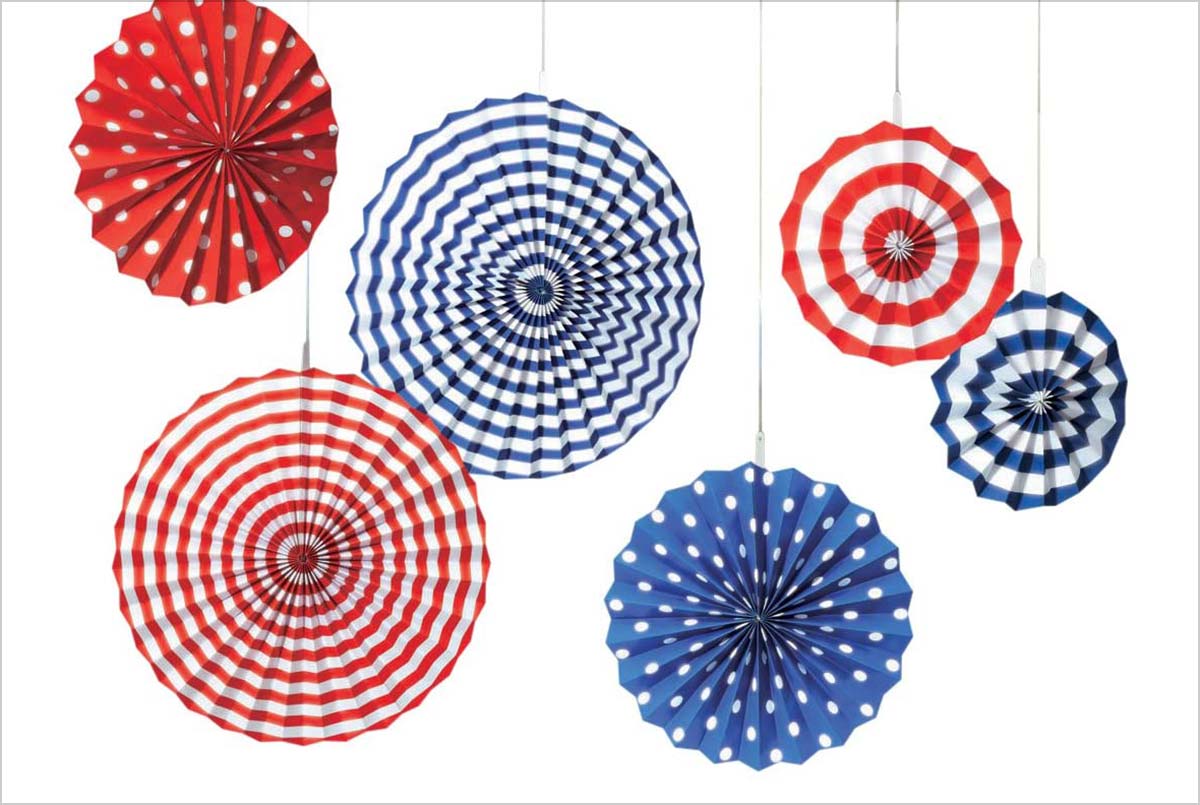 23. 4th of July – Independence Day Photo Booth Props Kit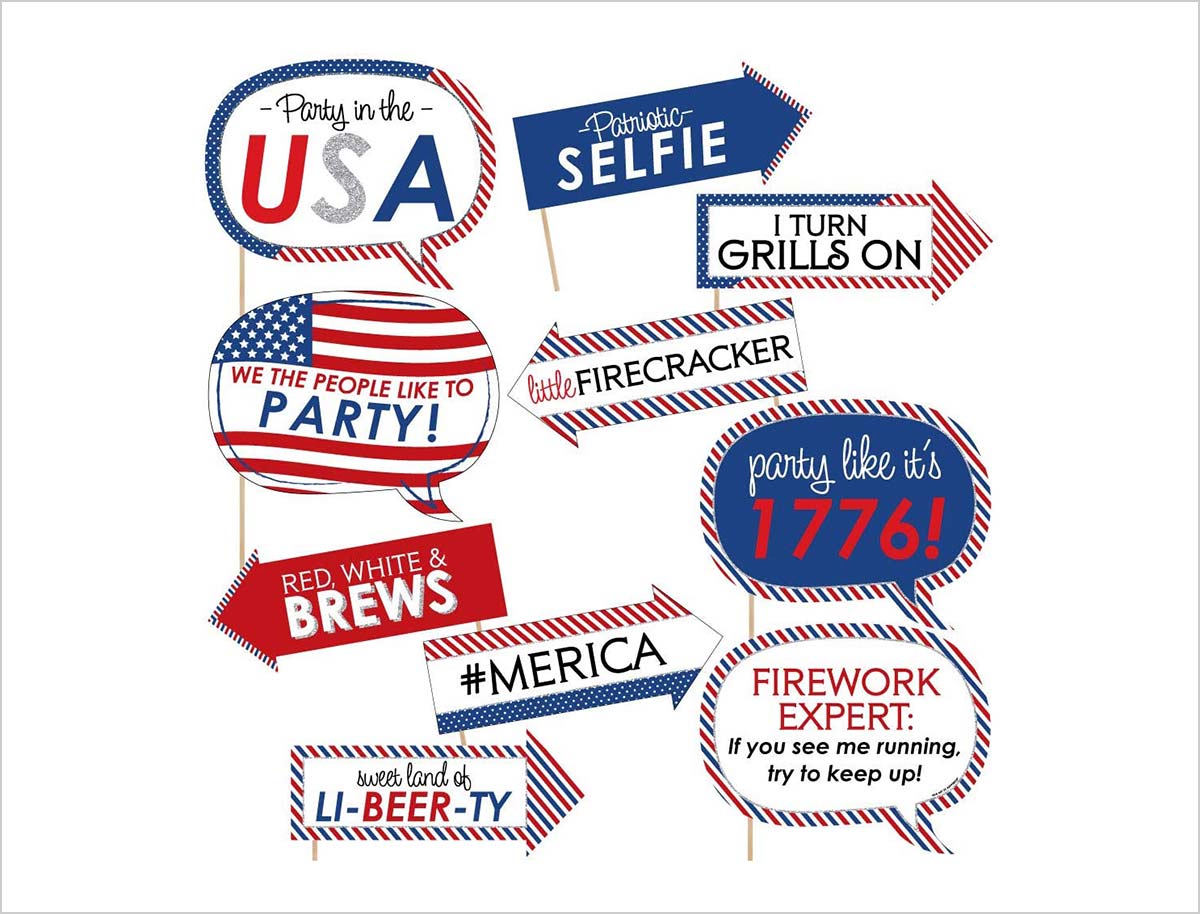 24. USA American Stars Flag Lighting for 4th of July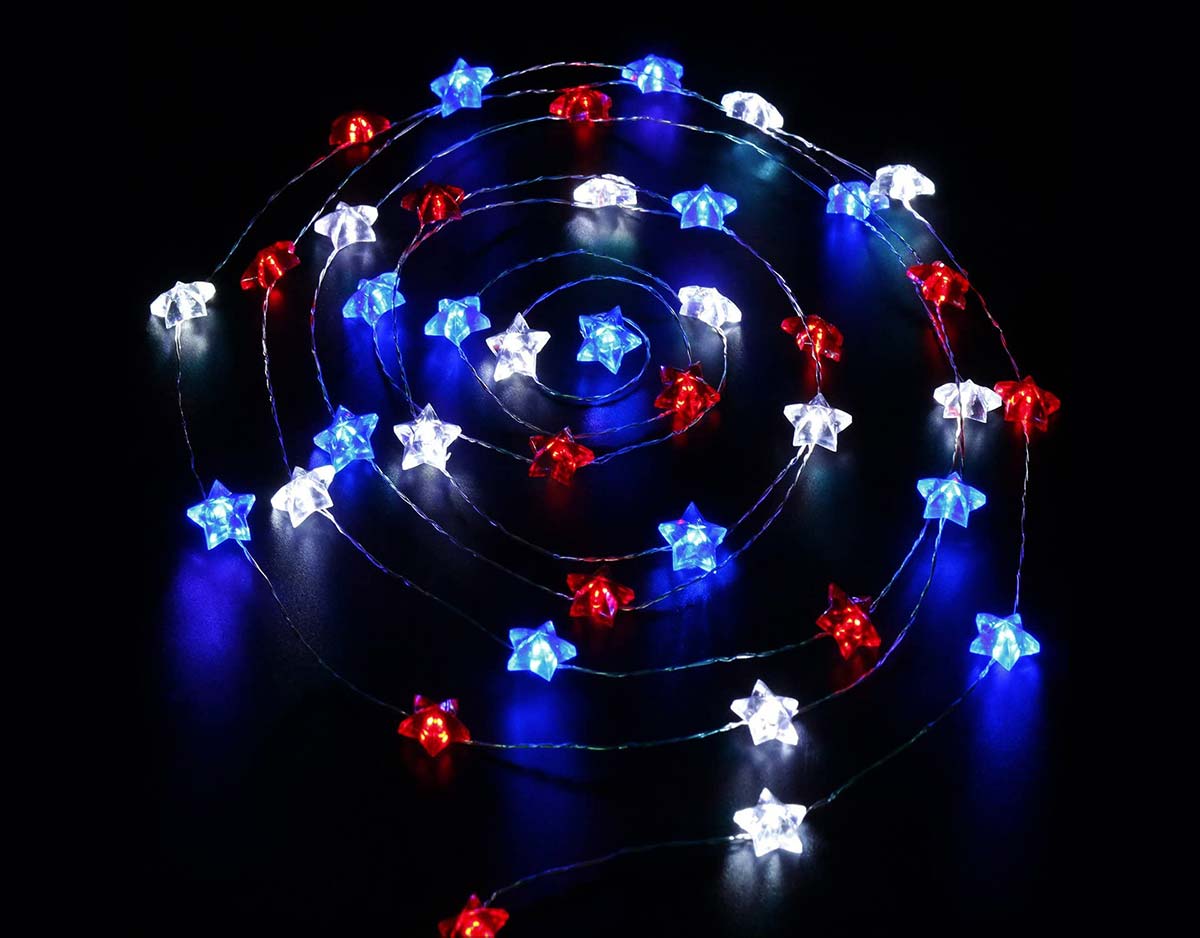 25. God Bless America – Primitive Country Distressed Wood Stacking Sign Blocks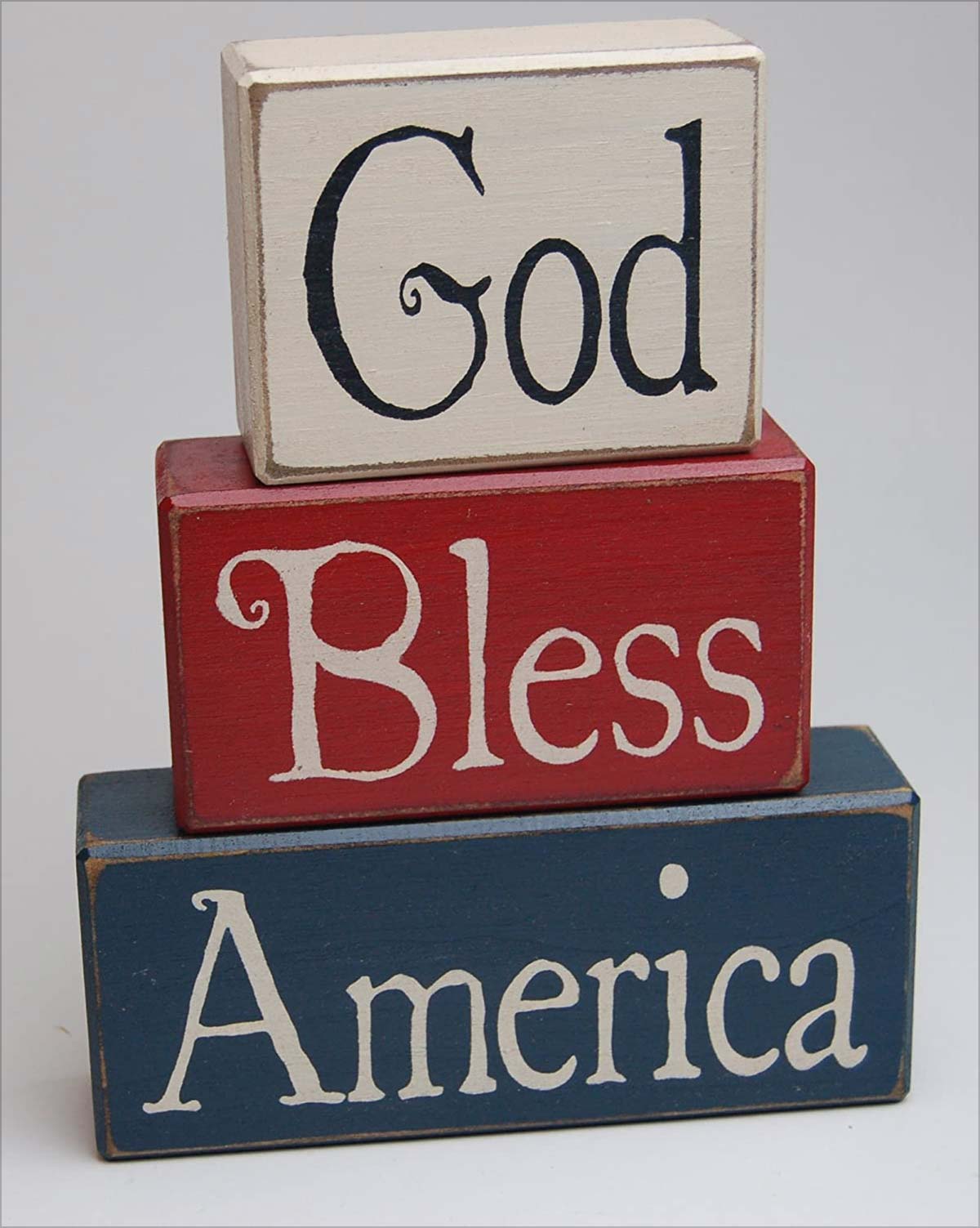 26. Rustic July 4th Signs. Patriotic Signs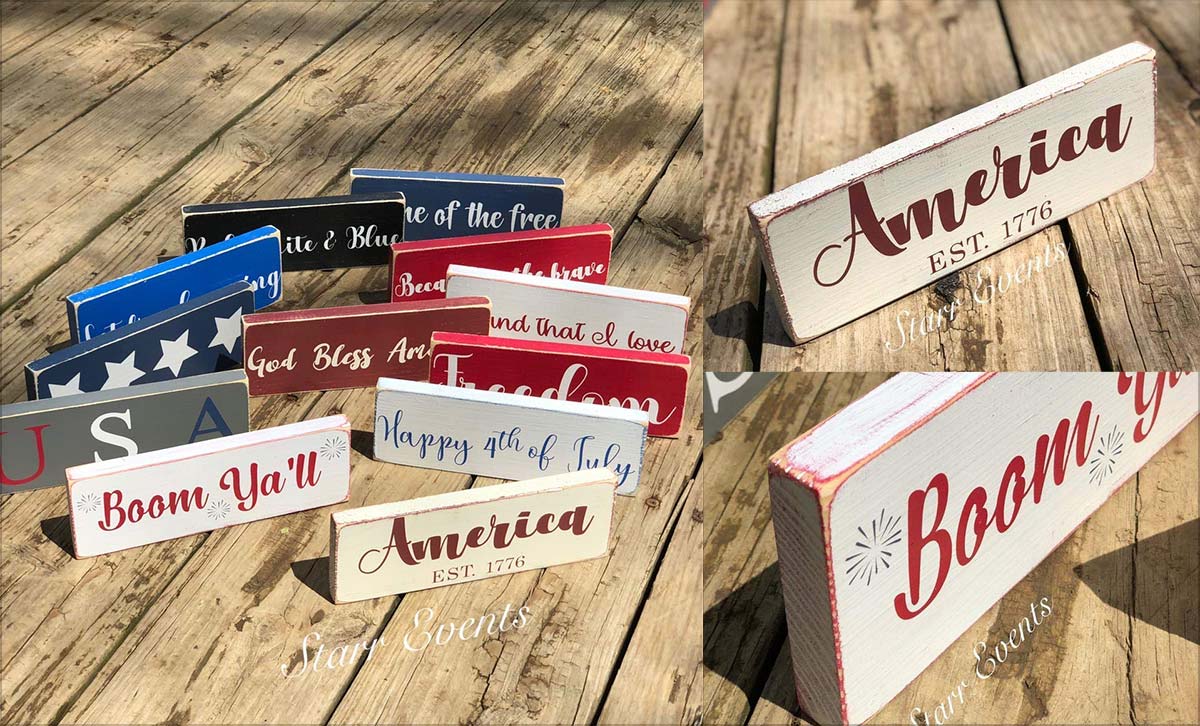 27. Fourth of July Wreath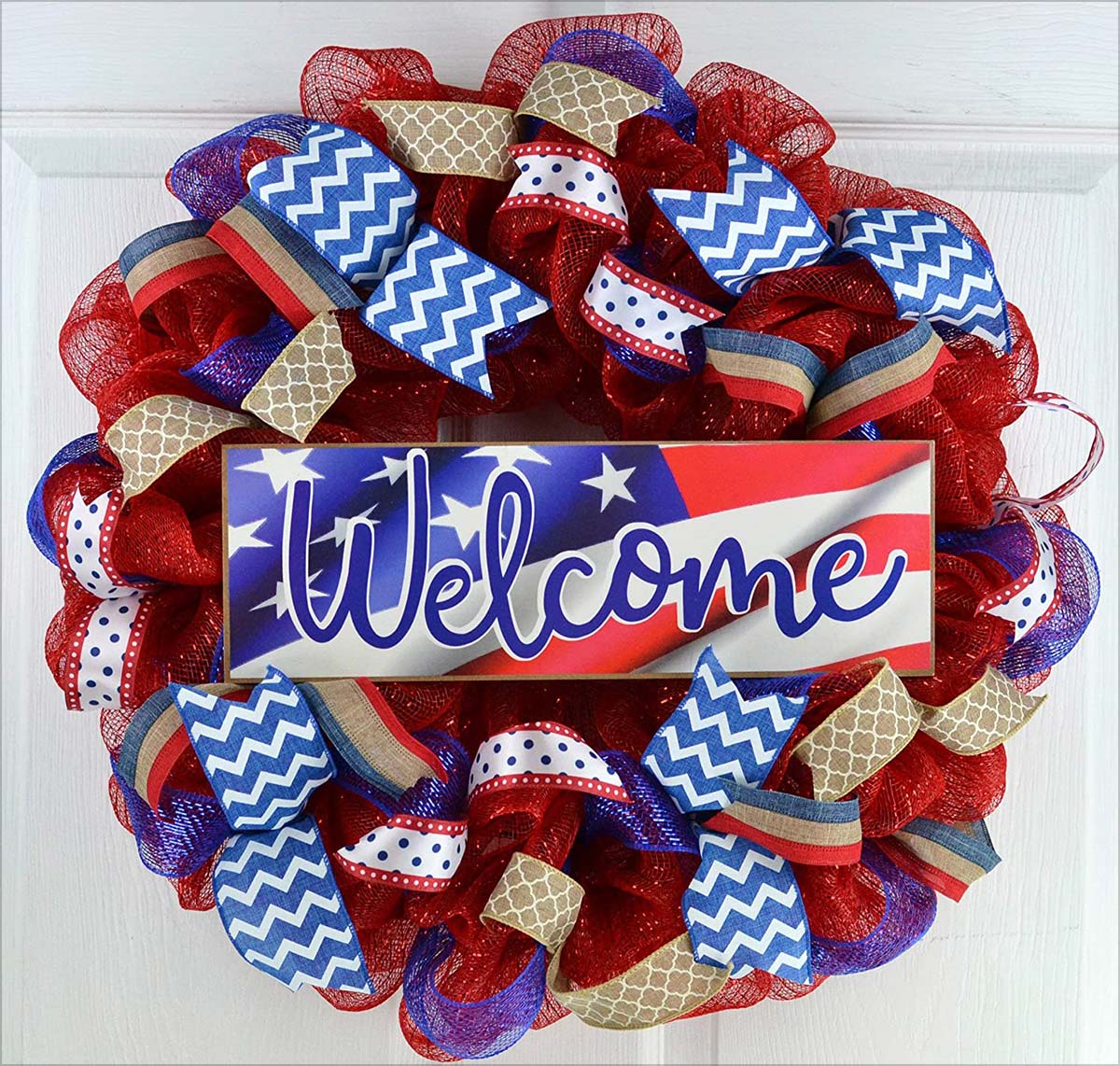 28. 4Th Of July Decorations For The Home Corona California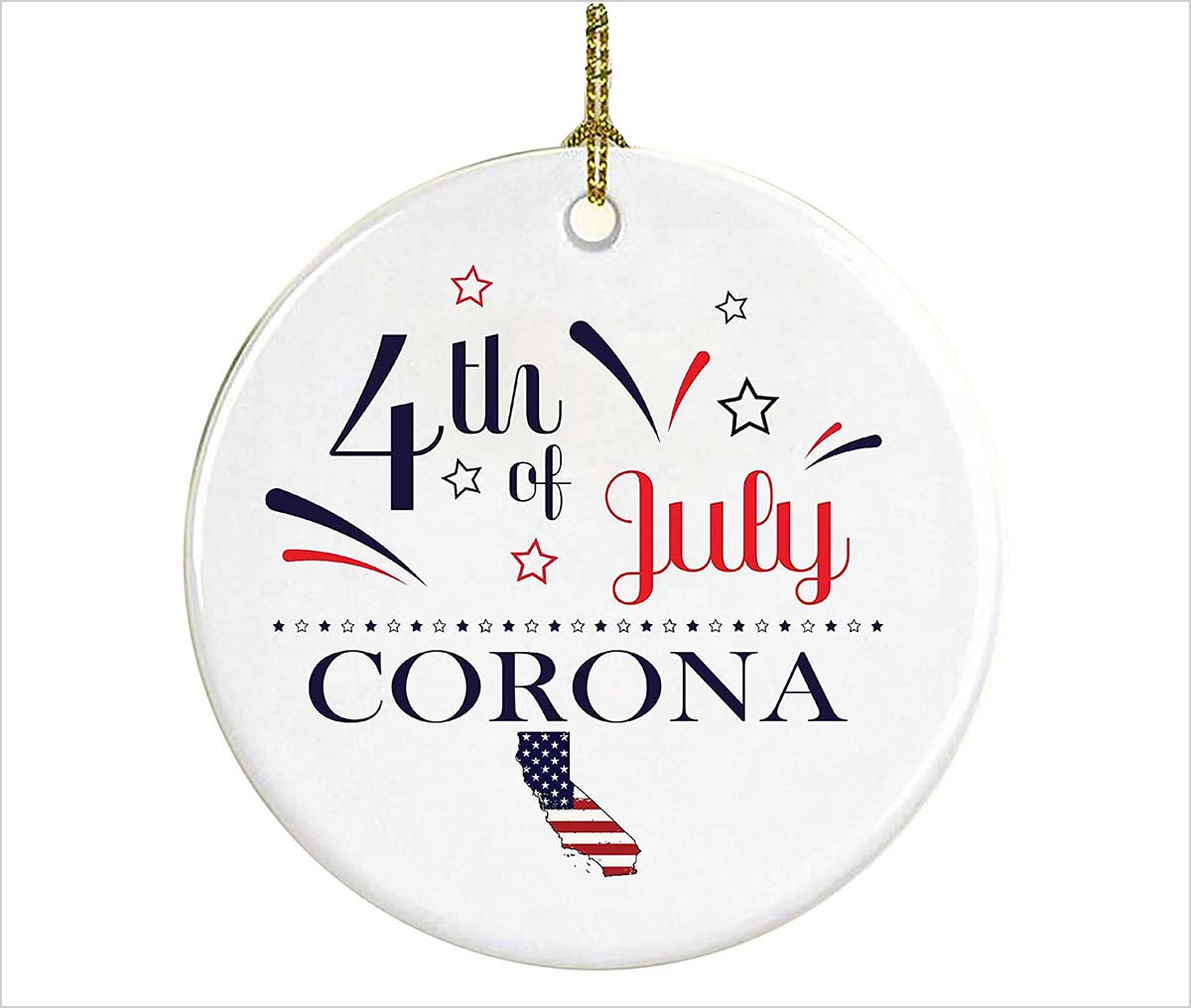 Recommended: