Hi there everyone! We hope that our insightful blogs and free mock-up PSD files & design templates are making your self-quarantine so much better. So, tell us? What are you guys doing with all the creativity and stuff? Did you or did you not sign up for online classes to learn a new language or skill or may be a crash course to know how advertisers & marketers plan out their strategies and create ads etc. on Facebook, Instagram as well as on the Google Display Network (GDN)? Or are you guys busy in getting to know how to bake brownies in a microwave oven and easy new recipes to make your days and night less boring?
You know, there are hundreds of things that can be done if you have the energy to try out something new!? As we know that sudden lockdowns in the cities must have surprised you all mainly because we have not seen anything like that happening and we also know that it must have taken a toll on your mental health too so, there are chances that we did not really feel like doing anything in the beginning except working from home and buying groceries etc. online.
But since we have been in the quarantine for more than a month now, we think that now everything is coming back on the track. We have made peace with the fact that staying indoors is only good for ourselves as well as for the people around us and most importantly for each doctor, nurse and essential worker as well because by not leaving the house without any solid reason, we are making sure that we do not result in an increase in the number of COVID-19's positive cases.
Okay so, can you tell what must have changed at your house since you and other family members are together – not just spending time when it comes to a family sitting and doing fun things but in the context of work!? All of you must (obviously) be using a whole lot of the internet data to send and receive emails, to connect with the team members over video calls as well as on WhatsApp and other platforms and we can bet that it must be difficult to manage especially when it comes to sockets and managing multiple devices and machines for official purposes.
As we have always come up with solutions and tips & tricks to help you guys simplify your lives, for our today's blog, we decided to share a list of 10 best power strip plus extension cords to use for gaming computers. All these extension cords are designed and manufactured to ensure a smooth process of work at offices as well as at homes so, that nobody has to feel left out or worry that they won't be able to sit at their favorite spot with not being connected with the sockets etc.
There are more reasons that make these power strip extension cords worthy enough to purchase and we are going to be listing them down below:
First things first; these extension cords are designed in compact spaces and happen to have widely spaced outlets so, that your plugs get their fair share on the extension and that you do not have to literally put in some extra force to plug in your device(s).
One of the best things about these power strip outlet extension cords is that they also come with multiple USB ports as well so, if you are using your Wi-Fi through a dongle or USB device then you will have all your stuff plugged in at one same point. Also, these extensions happen to provide 5V/2.4A (maximum) charging current in one socket at a time and a total of 3A/15W output. So, you would be able to also charge your mobile phone, iPad or tablet, rechargeable lamp(s), and even camera batteries too.
Most cords are almost 5 ft long which ensures that you can literally put the extension cord in one corner of your house and can sit somewhere in the other corners and you will still be getting electricity supply to charge your devices etc. These extension cords also come in handy when there are kids in the house who like to play with dangerous things so, you can out the extension at a height too and everyone will be safe & sound.
Continue reading as there is more to our 10 best power strip plus extension cord to use for computers and that's that you won't have to worry about the power shortage, electricity fluctuations and short circuits as the reliable overload switch is there to automatically trip off with surge protection that all your devices keep working fine.
And that is all for today, you guys! We hope that after reading our blog posts, you will be able to make an informed decision about getting yourself one of the best power strip extension cord to use for computers. Oh, and don't forget to share the post with your friends & family too!
10 Best Power Strip Outlet Extension Cord for Gaming Computers
1. The Grid 9 Outlet Power Strip Charging Station 4 Rapid Charge USB Ports Surge Protector Docking Station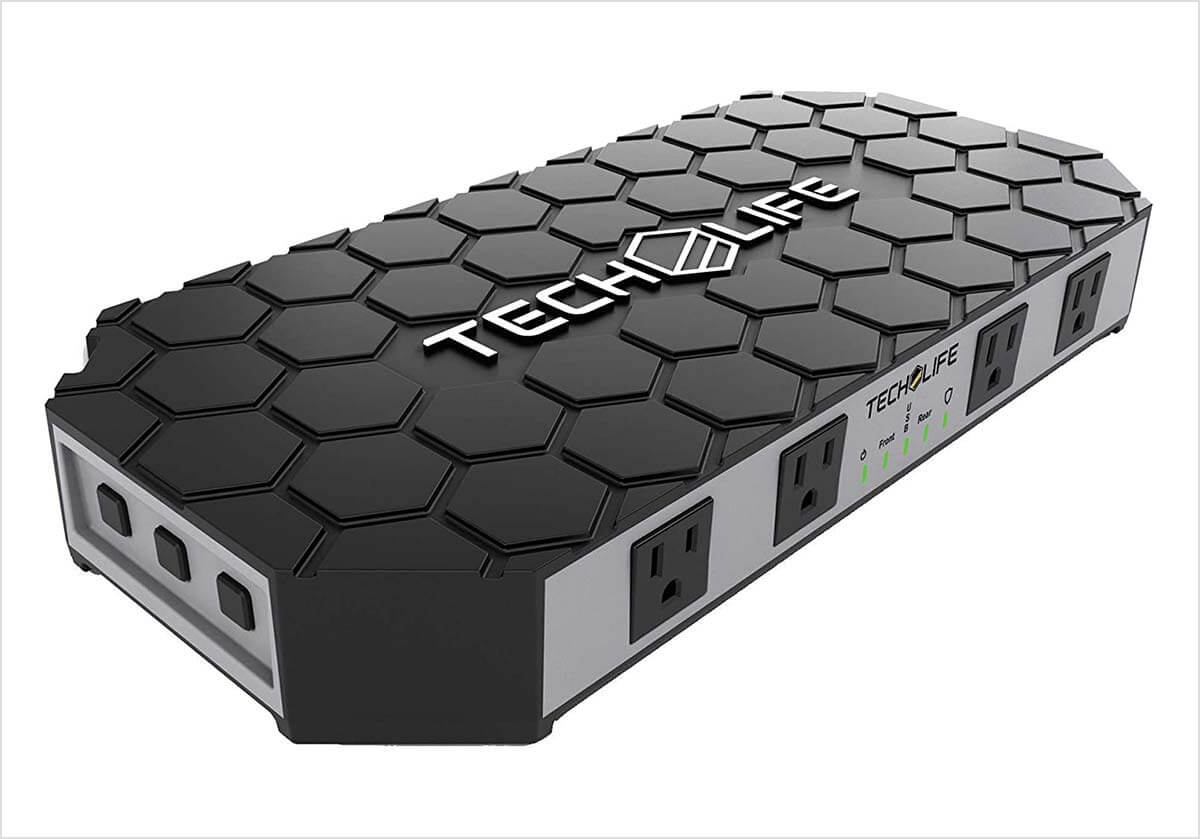 2. 8-Outlet Metal Power Strip Surge Protector with 2 USB Ports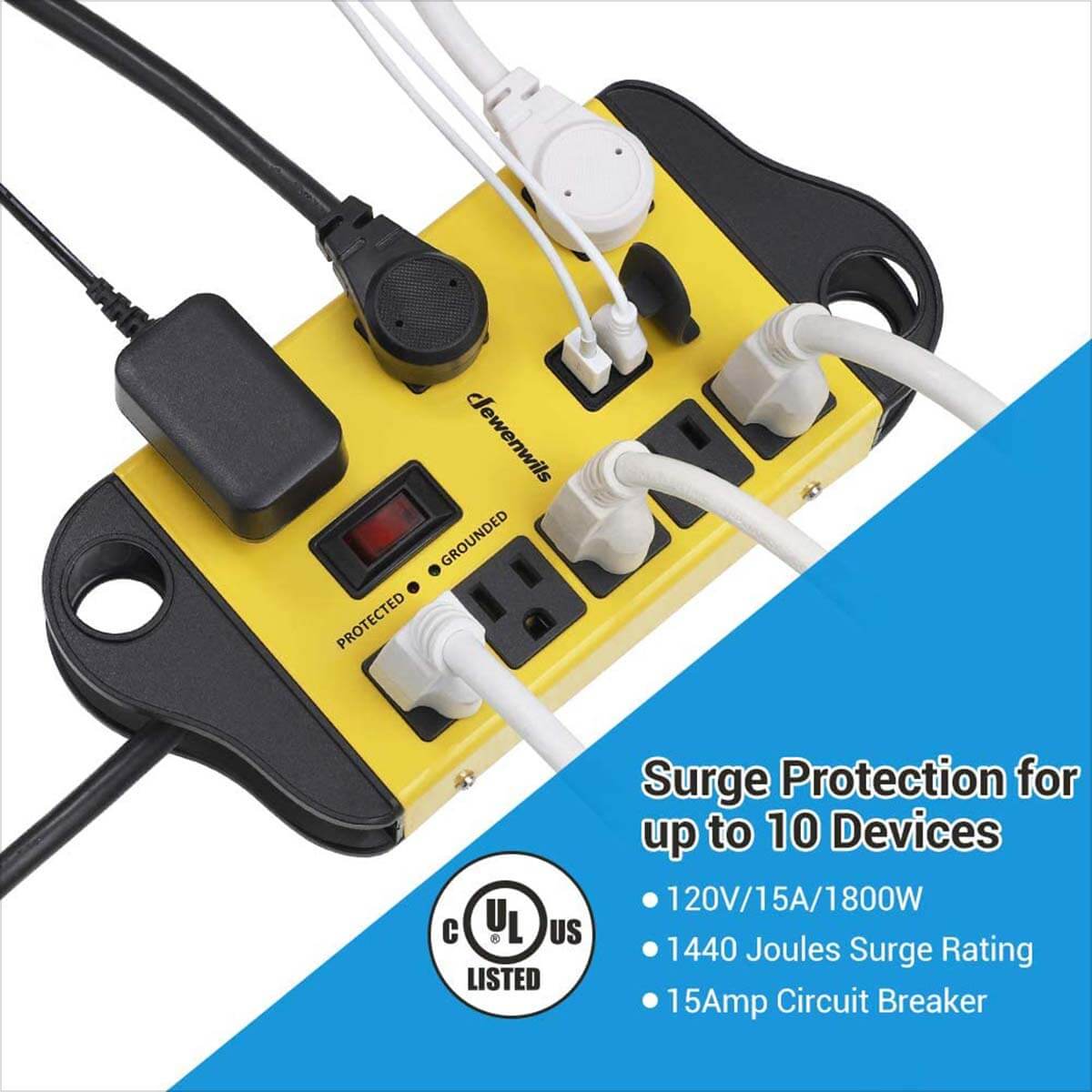 3. Tripp Lite Isobar 6 Outlet Surge Protector Power Strip with 2 USB Charging Ports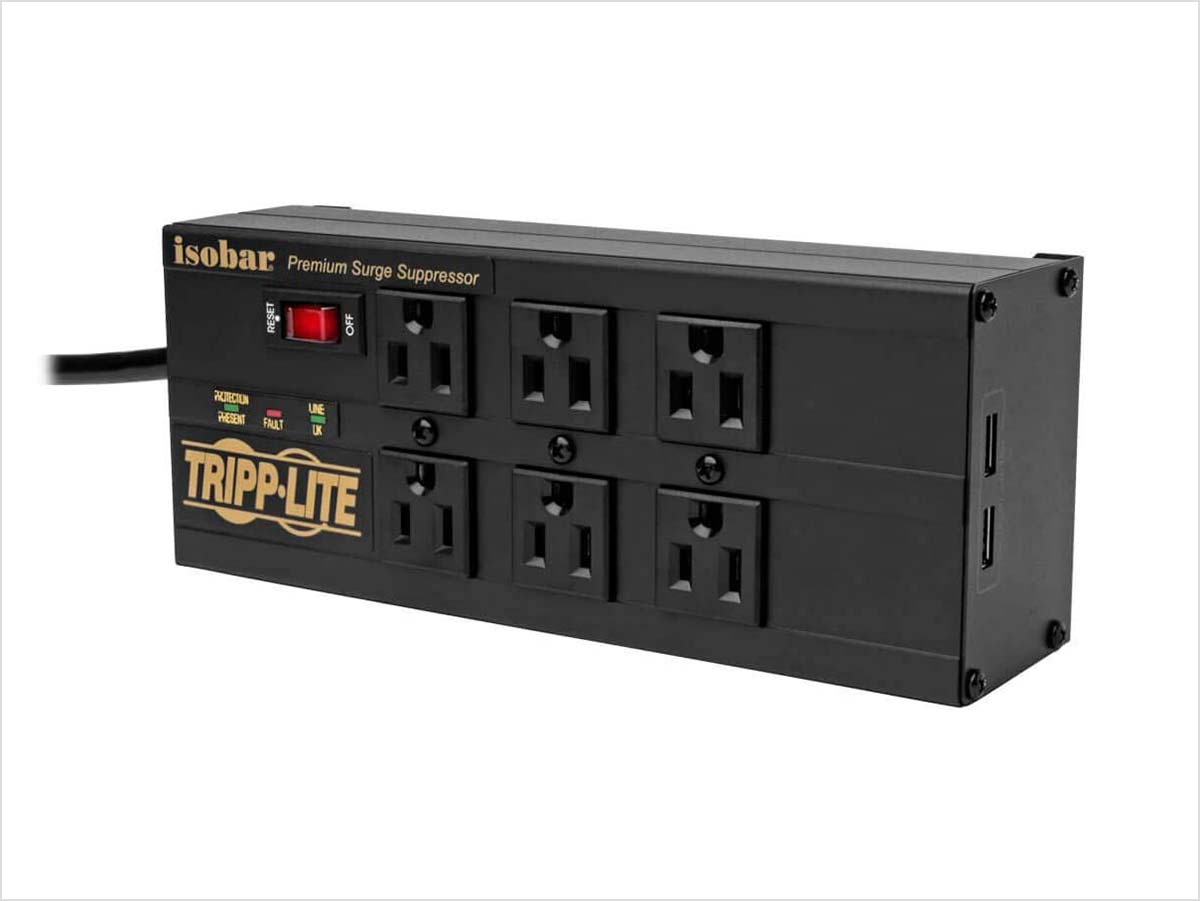 4. APC Surge Protector Power Strip with USB Ports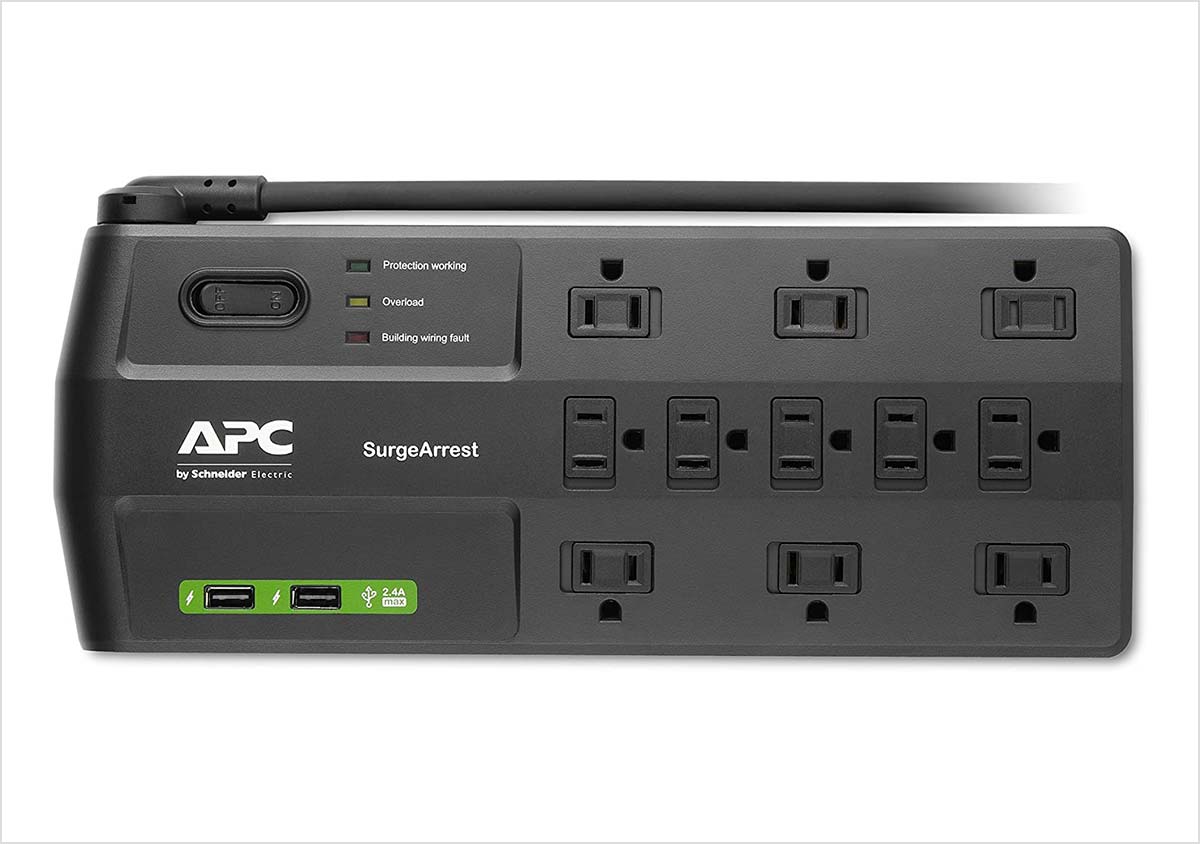 5. Plugable Surge Protector Power Strip with USB and 12 AC Outlets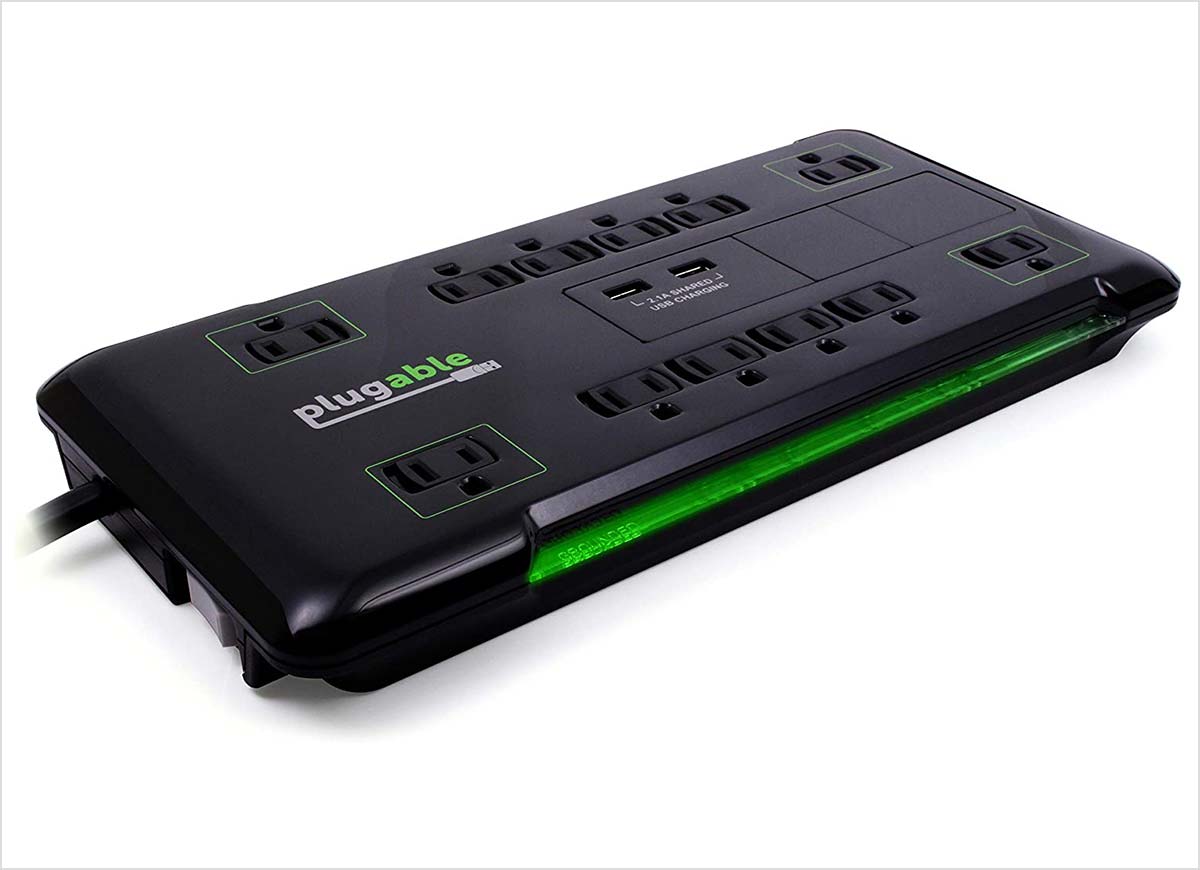 6. iClever Power Strip Tower Surge Protector, 8 AC Outlets 4 USB Ports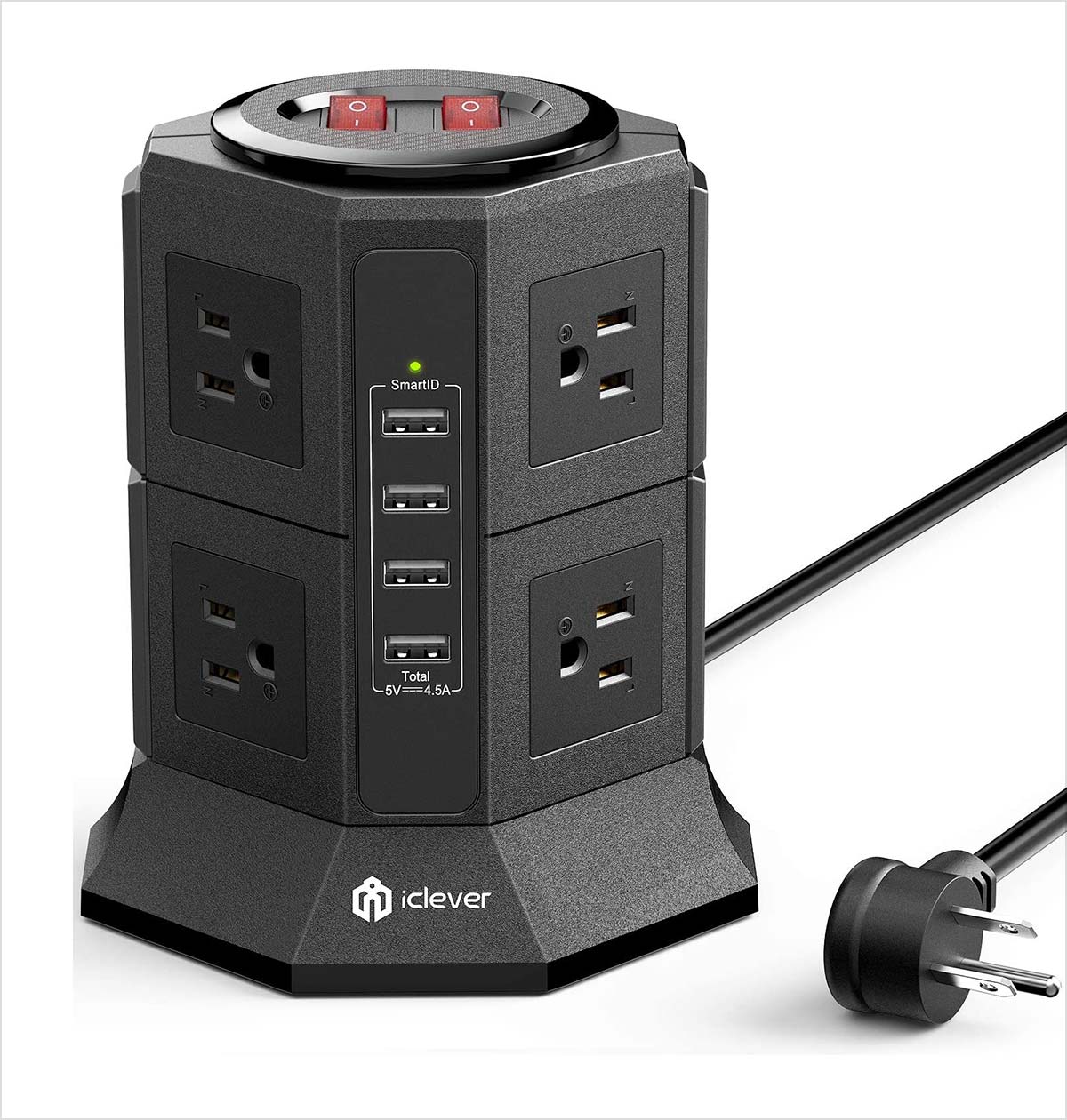 7. Power Strip,QOLIXM Surge Protector with 6 AC Outlets & 8 USB Ports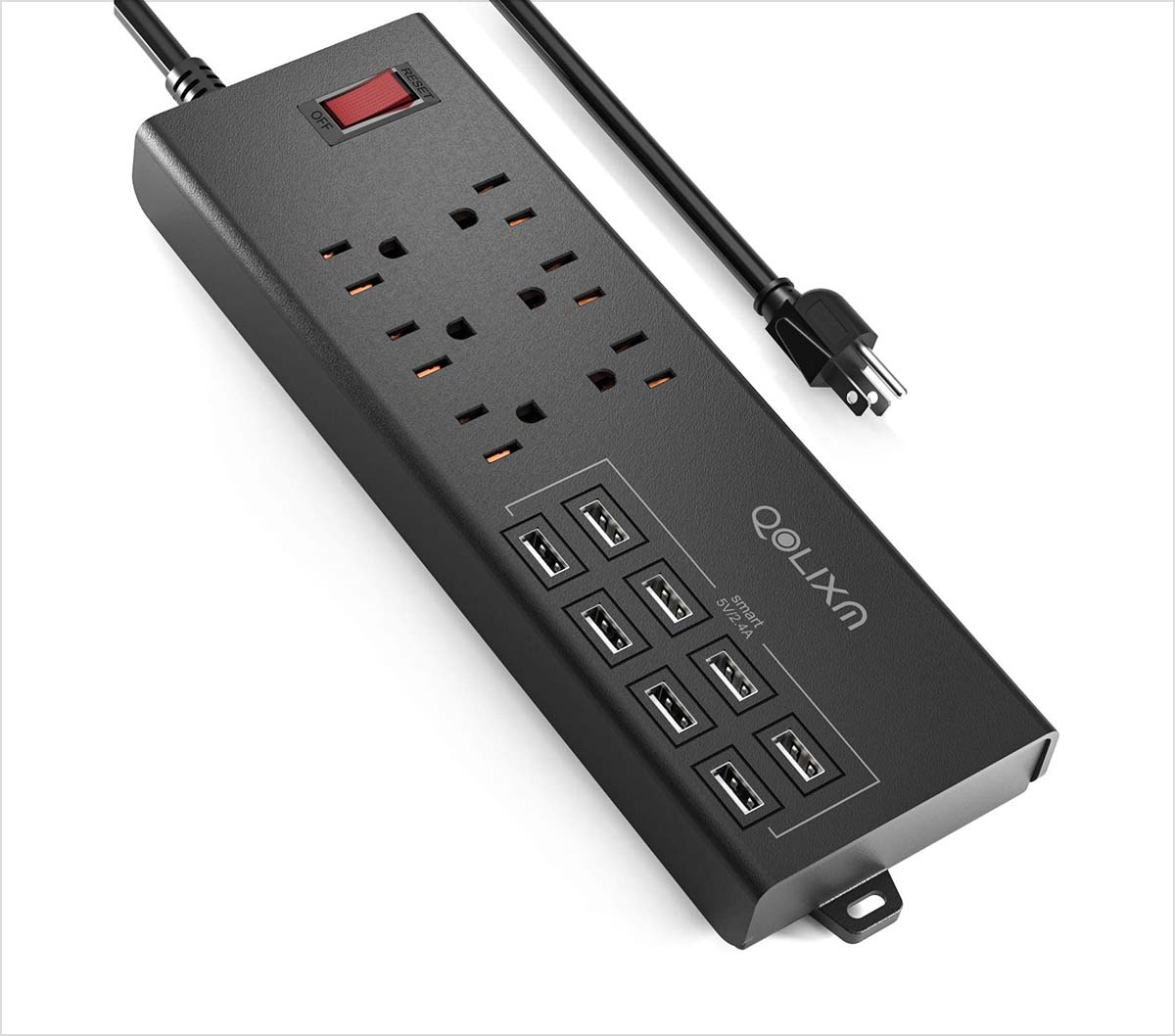 8. Power Strip, Bototek Surge Protector with 10 AC Outlets and 4 USB Charging Ports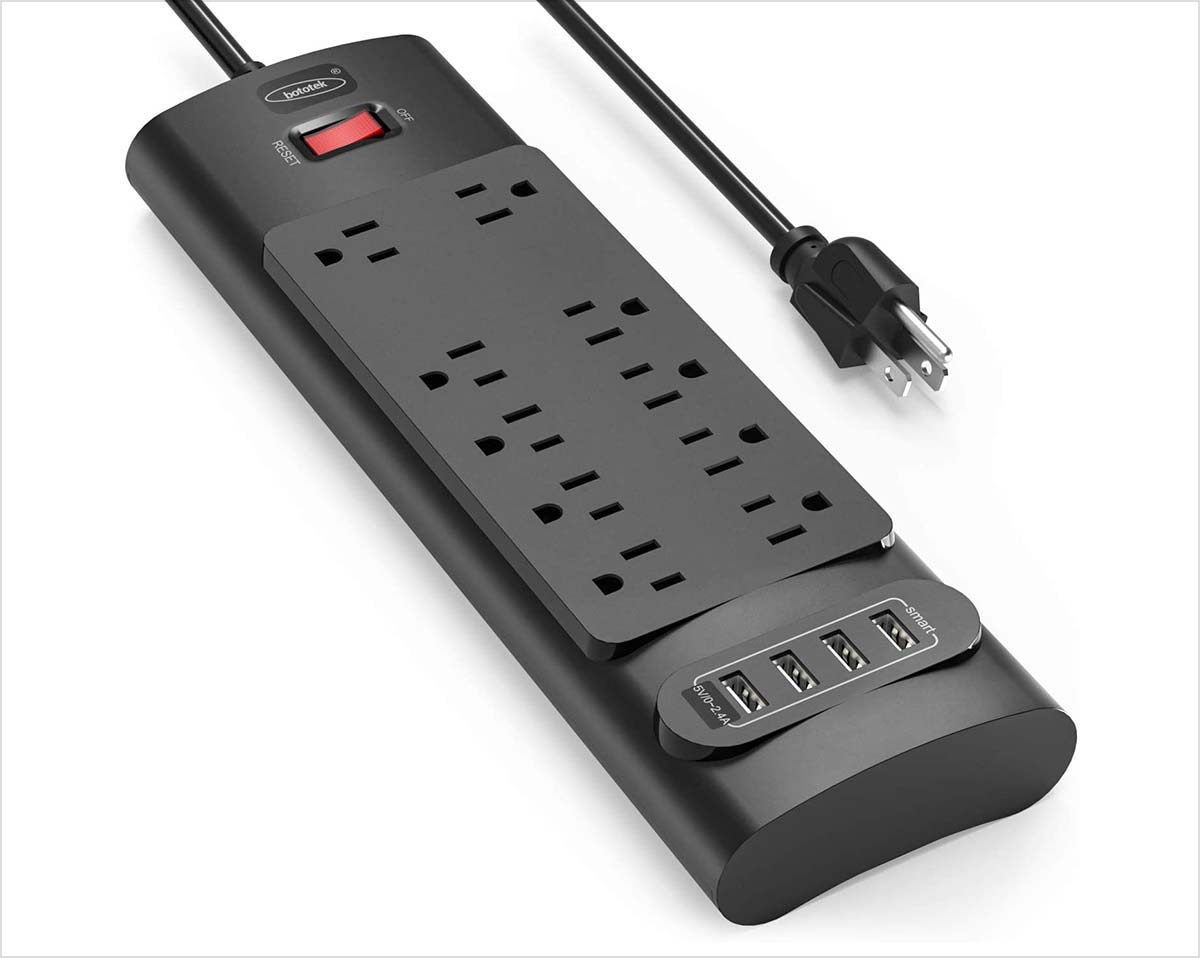 9. Panamax P360-8, 8-Outlet Floor Surge Protector
10. Surge Protector Power Strip – SUPERDANNY Flat Plug 15A 14 AWG Extension Cord 6 Outlet with 4 USB Ports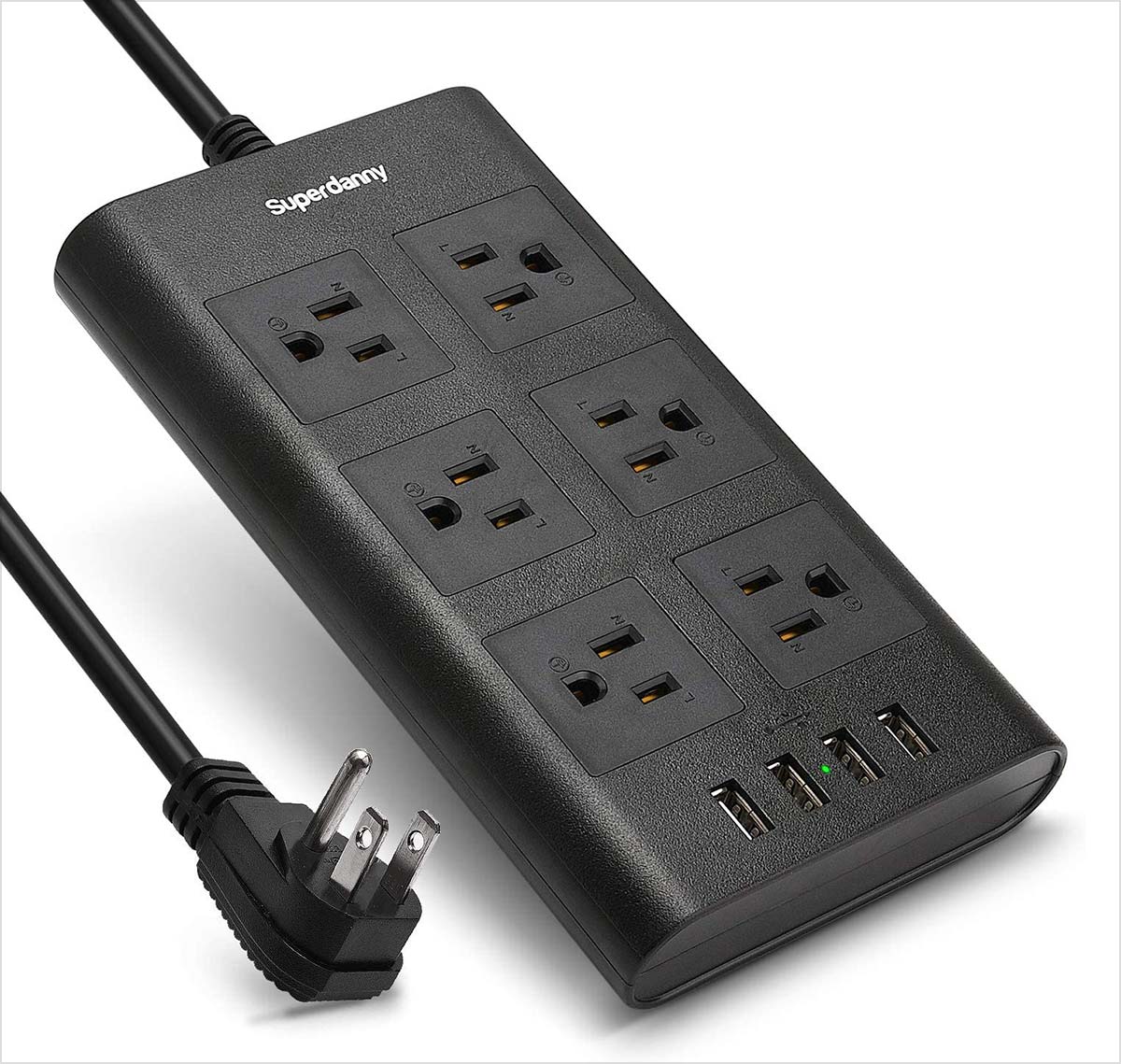 More Gadgets To Buy: