Hello there friends! We are back with yet another amazing blog of ours and we know that you are going to love it as we are going to be talking about our freshly designed office building mock-up PSD file. Also, we have multiple things to talk about in the context of branding and how it is important for offices as well so, let us get started without any further delays!
Imagine working at or with a place that is too boring that you just do not want to associate yourself with it. You must be thinking that we are being shallow or super judgmental here but the truth is that if you want your potential team members to apply at your work place, you gotta be putting up a great show and here is why: Working at a place that is calming or has cool and thoughtful interiors and exteriors can help your team in being productive.
We kid you not, but that is so true, you might want to change a few things here & there to make your office look presentable. We are sure that you must have seen advertising and marketing agencies that have funky themes to depict, their brain-storming room and meeting rooms are not created just like that. Interior designers and creative heads sit down and plan out how they can make the rooms and the entire office (including the exteriors) attractive and attention grabbing as well as welcoming so, that whoever walks in & out of that door feel relaxed and can focus well on their work and projects.
It is not only important to provide your team with a better working environment, but it is also the need to stand out when it comes to peaceful and fun workplaces. If you think that, that is not a competition then you need to rethink here because we are talking about you, your team members and how their minds are going to function so, that they can do better than everyone else in the industry.
Recommended: 20+ Best Logo Mockups
On the other hand, corporate offices have more of a "reserved" look & feel as they prefer to keep it like that mainly because the entire culture is based on being reserved and something along the lines of a 9 to 5 job where you have to wear suits and all and maintain a level of seriousness around the work place. Ah, does it not sound boring even just by reading it? We can bet that it does.
But we also know that entrepreneurs that are young have started to bring in the element of fun into their work places for example; you can see tennis ball being played during lunch hours or there are video games too and we thin that it is a really nice addition when it comes to catering to the needs of the team members who would want to take their mind off of work for some time and might want to enjoy and loosen up a little.
Keeping in mind the various cultures of workplaces in mind, we decided to create this office building logo mock-up PSD for you guys. As you know that all our mock-up PSDs are free to download, this one is all yours too – and you will not have to pay anything to get your hands on it. Oh, and the fun part is that our free office building logo mock-up PSD will allow you to create a different, attention grabbing look for your or your clients' workplace.
It is easy and it is going to be a fun creative ride for each one of you who was planning to revamp the look of their office building or if you want to propose it to your clients etc. Allow us to share a few effective and easy to follow design tips with you guys that will help you design amazing office building logos in minutes:
First things first; decide on your new look that you would want to keep for at least five to ten years. Your workplace, its ethos and upcoming plans or projects can also become a part of the office building logo if you want to create something more elaborate.
Here, we will also suggest you change the color palettes (a little – if not completely) to show that you have actually revamped the logo / building etc. With a new or improved logo design, we are sure that you will also incorporate a few new things into the tag lines as well as you have been working for quite some time now and we think that it would be a great idea to bring new & catchy words to the building to make it look interesting enough for not only your clients to get in touch with you for projects but for your future employees too.
And that is all for today, you guys! We hope that you will like our blog and will also create some really nice designs using our free office building logo mock-up PSD file and if you do, feel free to share it with your friends & favorite colleagues as well.
Free Office Building Logo Mockup PSD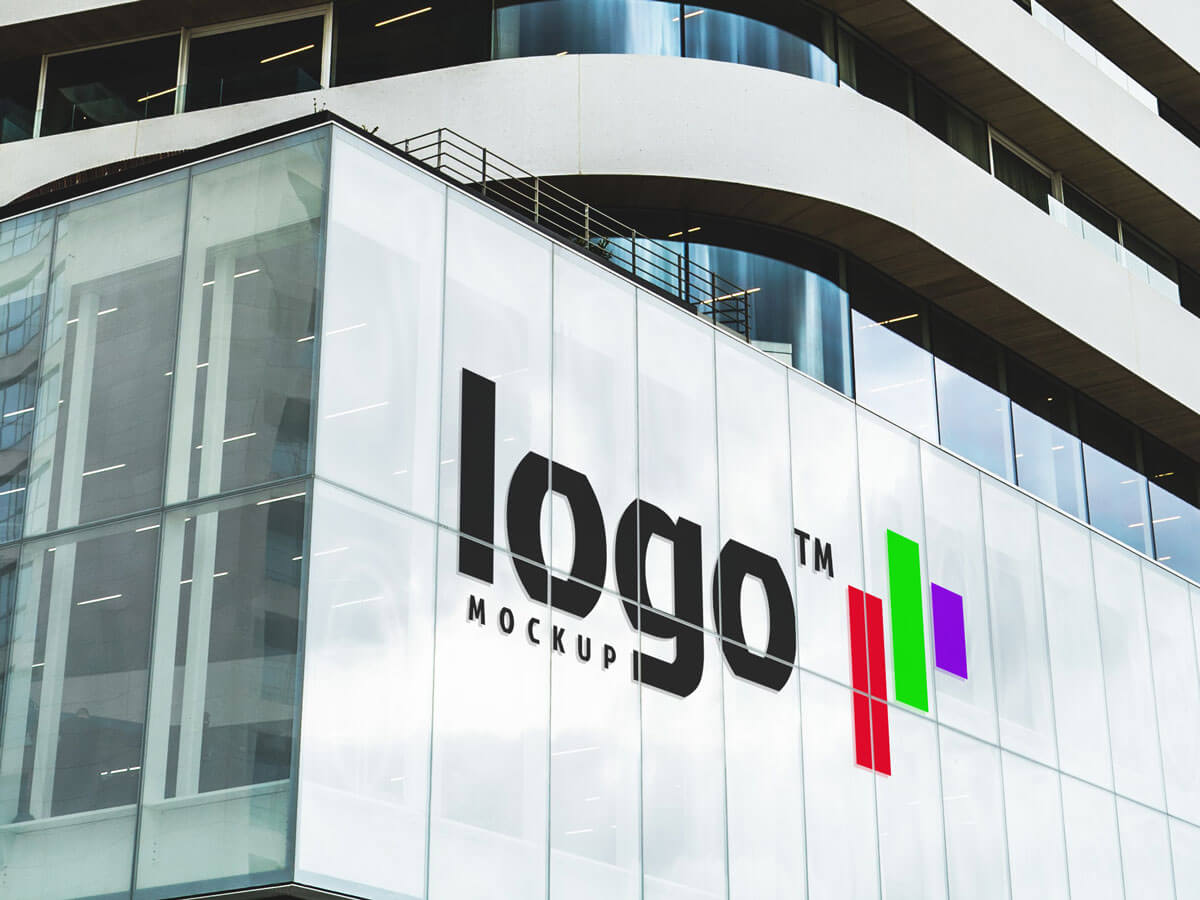 Available Format: Layered PSD with smart object insertion
License: Free for personal and commercial usage
WinRAR File Includes: Free Logo Mockup PSD
Mock-up Resolution: 2133 x 1600 px
Note:
1. Free Building Logo Mockup PSD is allowed to share online (A Must Linkback to designbolts.com)
2. Say thanks if you like or share/tweet with your friends. That means a lot to me.
3. And don't forget to subscribe to receive for more high quality premium freebies & awesome articles only.
Download Logo Mockup
More Free Logo Mockup PSD Files: