Hi there friends! We hope that your quarantined life is going great and that you are also using our mock-up PSDs and design templates to make them work for your personal & professional projects. We have been thinking a lot about how things must be at your end since many countries are not ready to lift the lockdown and we think that is for the greater good.
But really, how is everything? Have you guys tried on doing something new or have you tried to improve your already "existing" skills? We know that things must have been difficult in the beginning when the lockdowns were announced and then implemented because that must be a shock, we are not going to lie, we did not see that coming either! And now that we have been in self-isolation for like more than a month now, we know that things are making peace with us and we are making peace with them too, right?
Okay so, after receiving your overwhelming response on our 4th of July's blogs that we have shared here, we thought of sharing yet another blog with you guys. It does not require you to decorate your room or house, it does not require you to leave your house too but all you have to do is to check out the collection that we are about to share with you guys.
There are chances that many people around the world won't be able to (or rather we should say allowed to) celebrate their festivals or arrange events on any scales considering the fact that the entire world is still infected with the Coronavirus and the only way to stop the spread is to flatten the curve.
We have been sharing multiple blogs that discussed almost all the main points so, that you guys can stay indoors and stay safe from the ugly virus but we have a feeling that may be there won't be any nation-wide celebrations for the 4th of July. This decision makes sense to all of us, but it does not mean that we have to stay indoors and do nothing, you know!? Hmm so, what can we do to celebrate the day when there won't be any celebrations, parades or fireworks? Well, we have something super fun & exciting to share with you guys. Continue reading the blog to know more!
You must have seen many different trends on social media platforms like Facebook, Instagram and Twitter too that many influencers, bloggers and even people from the media industry started talking about and arranging healthy online activities to help their audience from around the globe to stay fit and happy even though there is a virus trying to do bad things in the world. Some of the trends that were seen on the social media included; quarantine cooking & baking sessions which involved many renowned chefs & bakers who happily shared their quick and easy to follow recipes.
Then there are fitness instructors who are arranging live sessions on Instagram etc. to help people come back to their routine of taking care of themselves especially when there are no gyms being operational. We have also seen many advertisers & marketing enthusiasts who are conducting online training sessions for their communities to learn basic advertising and marketing tips and tricks and we think that, that is just great.
One group of people trying their best to educate and share amazing things with their audience, imparting and sharing knowledge and what they know so, that they can learn a thing or two while being quarantined make us think that there are creative & good people who want to spread the information with the ones who could use it for their own startups and businesses.
Keeping that in mind, soon we are going to be seeing a trend that will cover how patriots celebrate their Independence Day. So, what if we cannot leave our house and go watch a parade? We can wear super cool t-shirts, arrange a video call online with our friends, family members and even colleagues and sing our anthem and songs that will help us in celebrating the day to the fullest.
You must be wondering about what we have in "store" for you guys, right? We have 40+ best 4th of July designs of t-shirts to buy in 2020 and we are going to tell you why these designs are the best things you can purchase for the big day. From tuxedo prints to American flag designs to t-shirts saying "Love America", you will see a variety of really cool designs to buy and we are sure that you are going to love each one of them.
So, what are you guys waiting for? Check out our 40+ best 4th of July designs of t-shirts to buy in 2020 and get your favorite designs right away. Oh, and while you are at it, do not forget to share the blog with your family members and friends too!
40+ Best 4th of July Cool Designs of T-Shirts to Buy in 2020
7 Patriotic American Flag 4th of July Short Sleeve T-Shirt
9. Hanes Men's Graphic T-Shirt – Americana Collection
2. Grunt Style Men's America T-Shirt
Retreez Vintage Old Glory US American Flag Graphic Printed T-Shirt Tee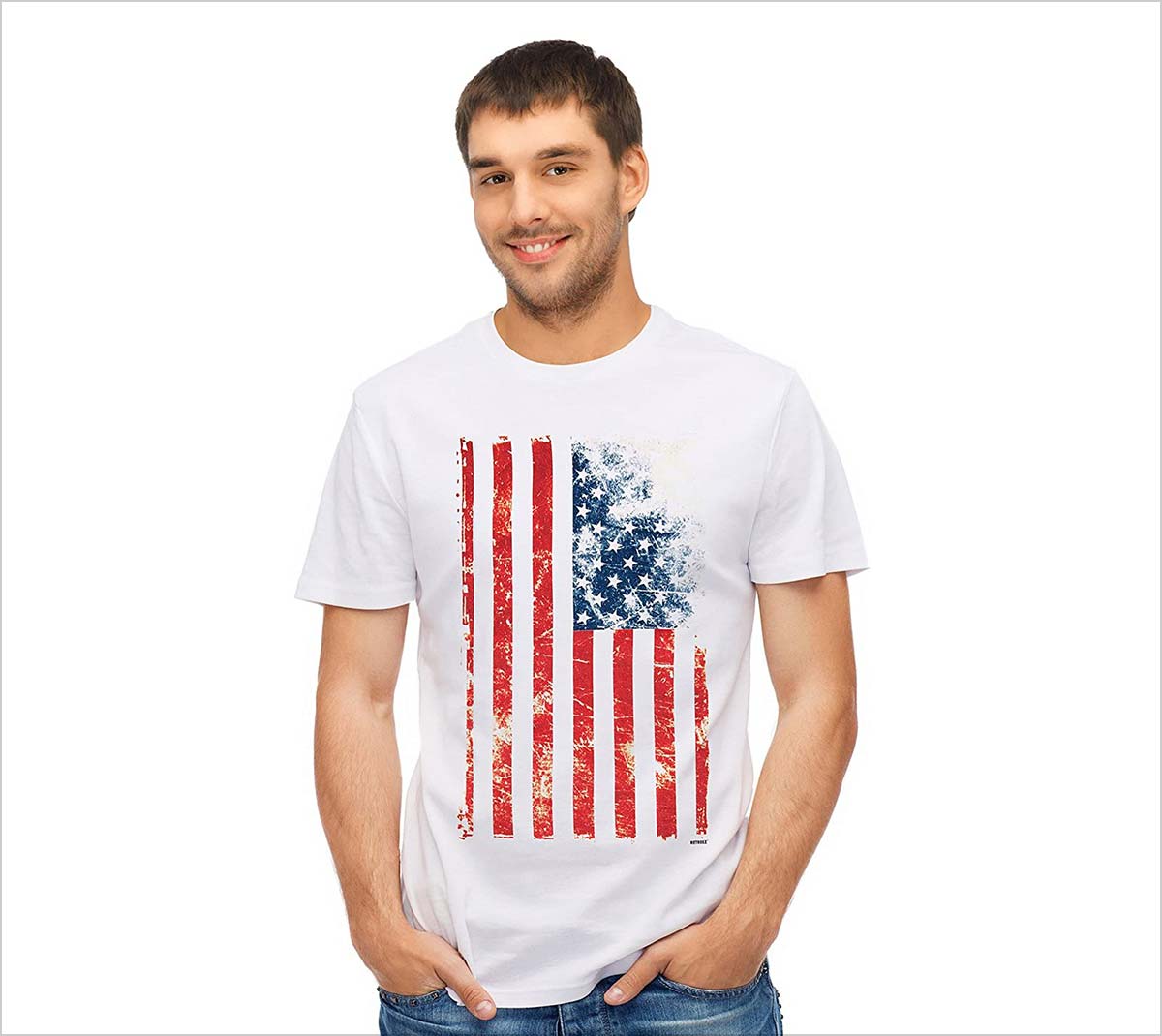 Merica Supply Co. Im Feelin Willie Patriotic Shirt Funny Willie Nelson 4th of July T-Shirt USA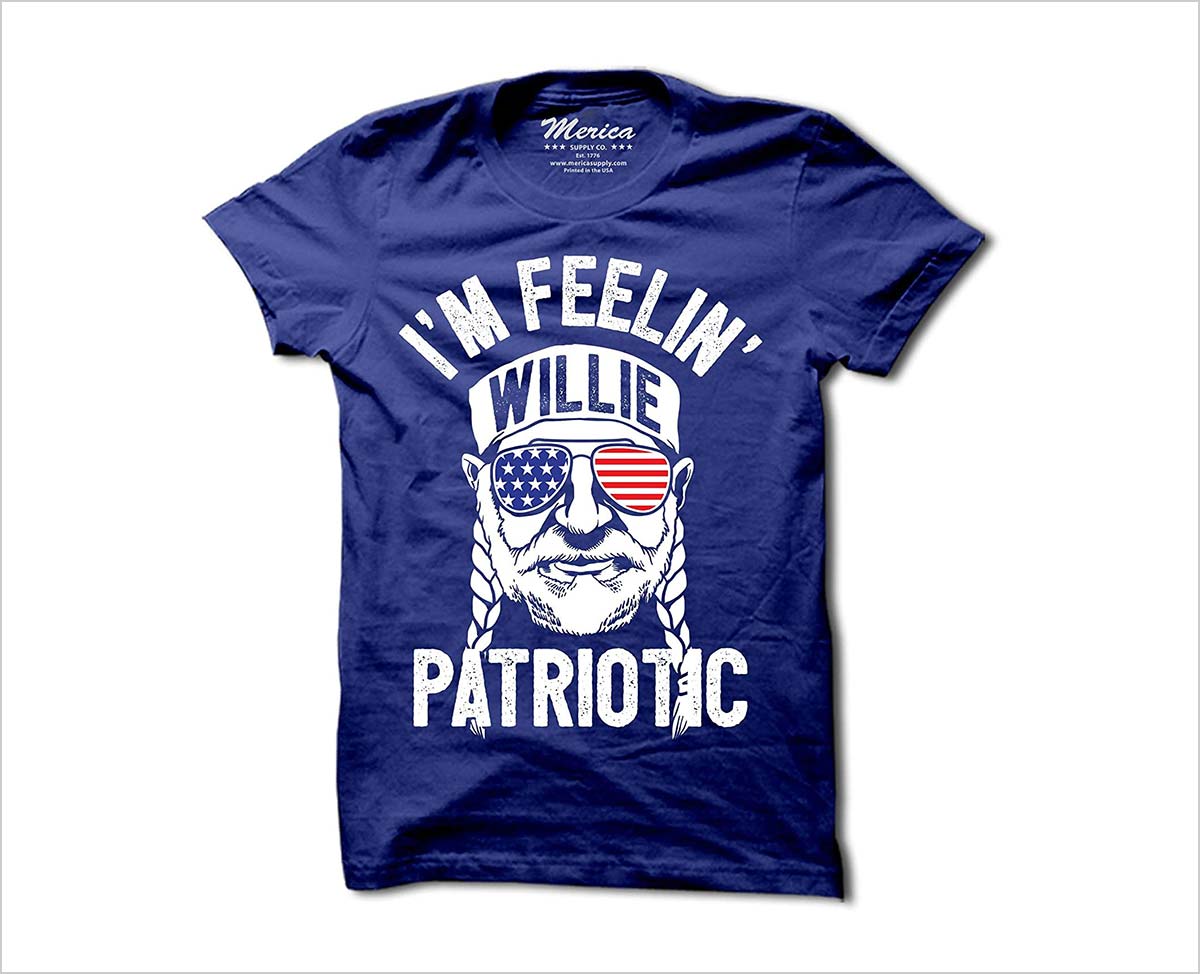 Vintage USA Logo Tee Tee's in 42 Colors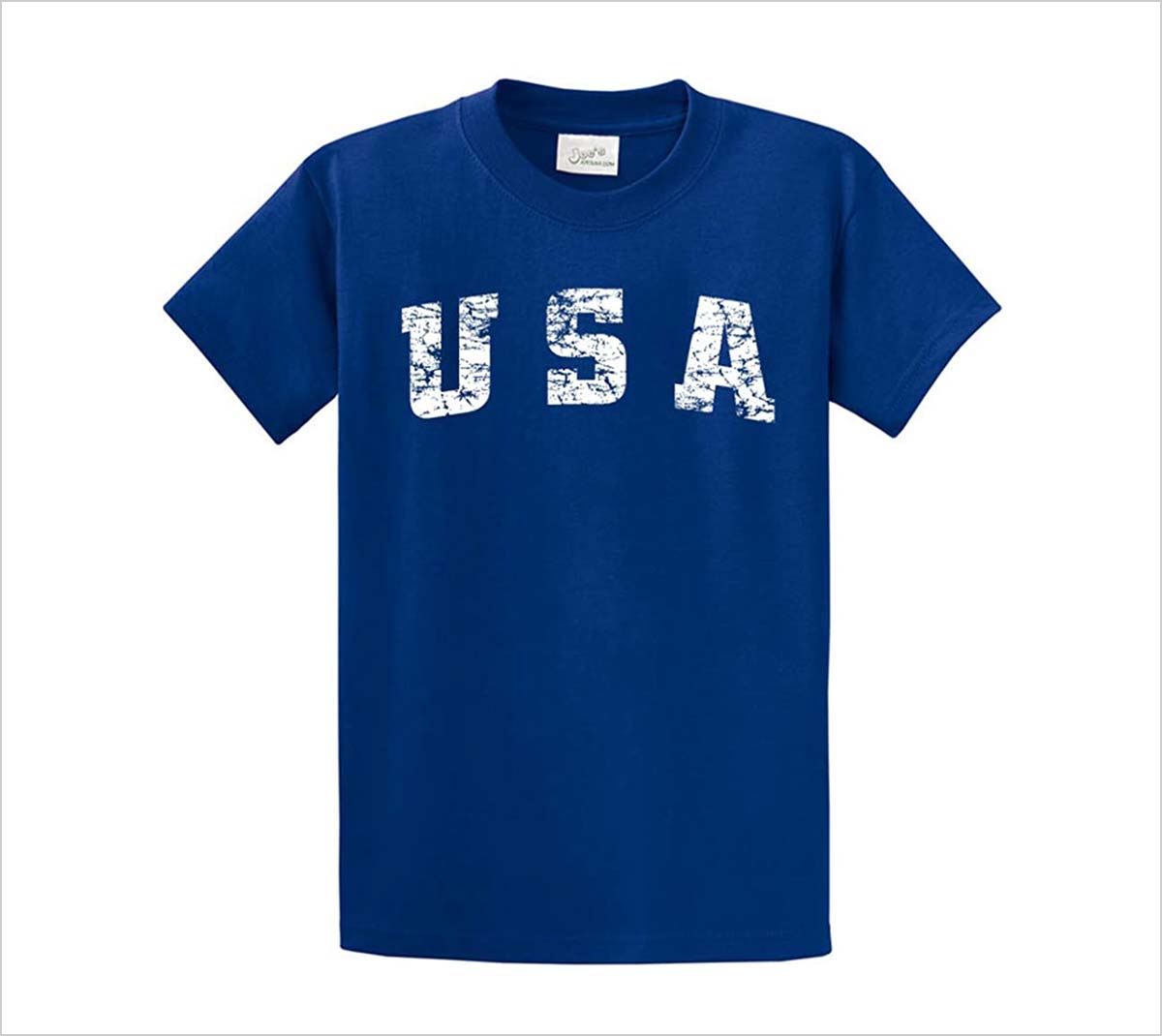 American Flag Distressed T-Shirt 4th July Shirt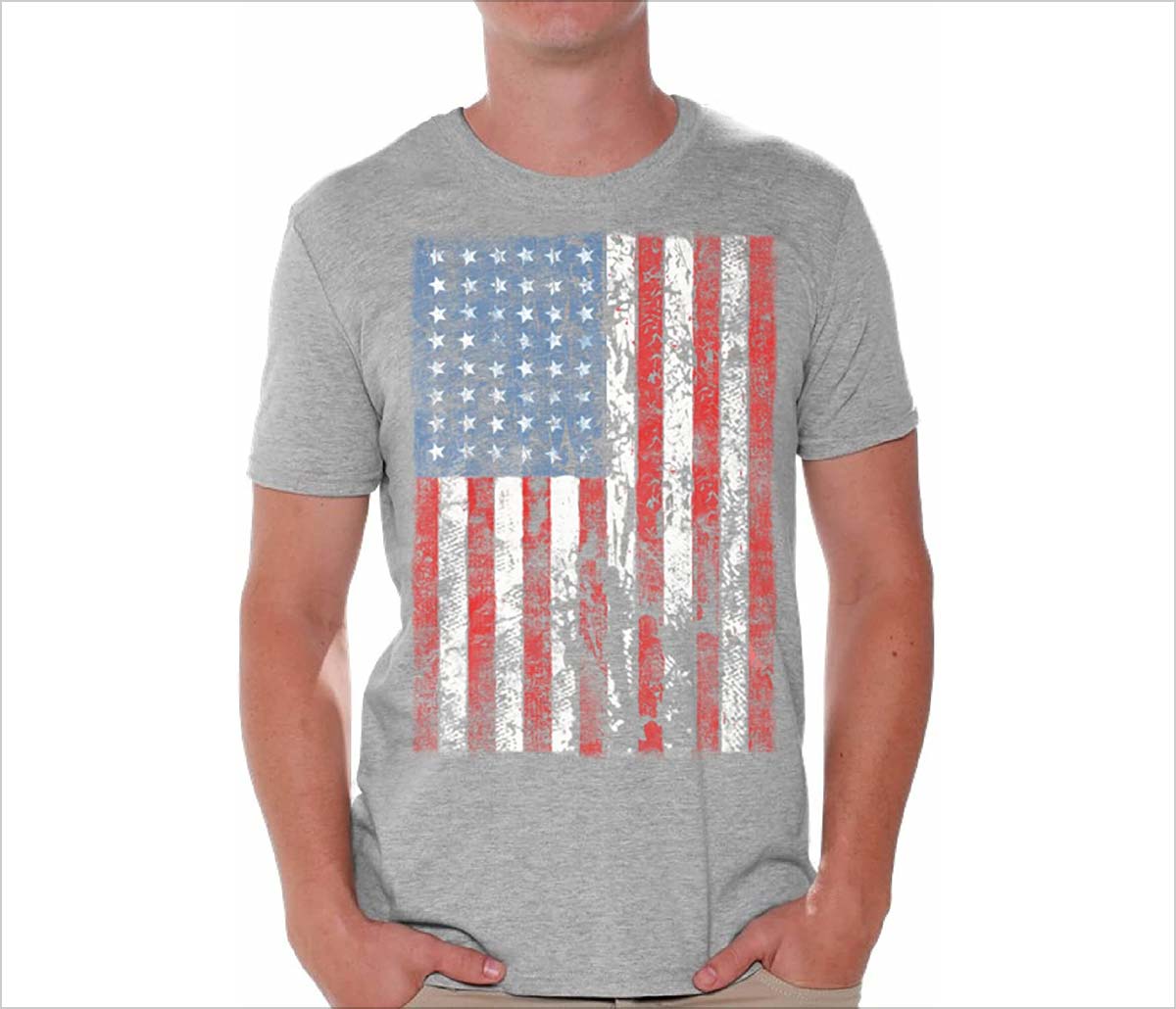 Retta Happy Force of July Men's T-Shirt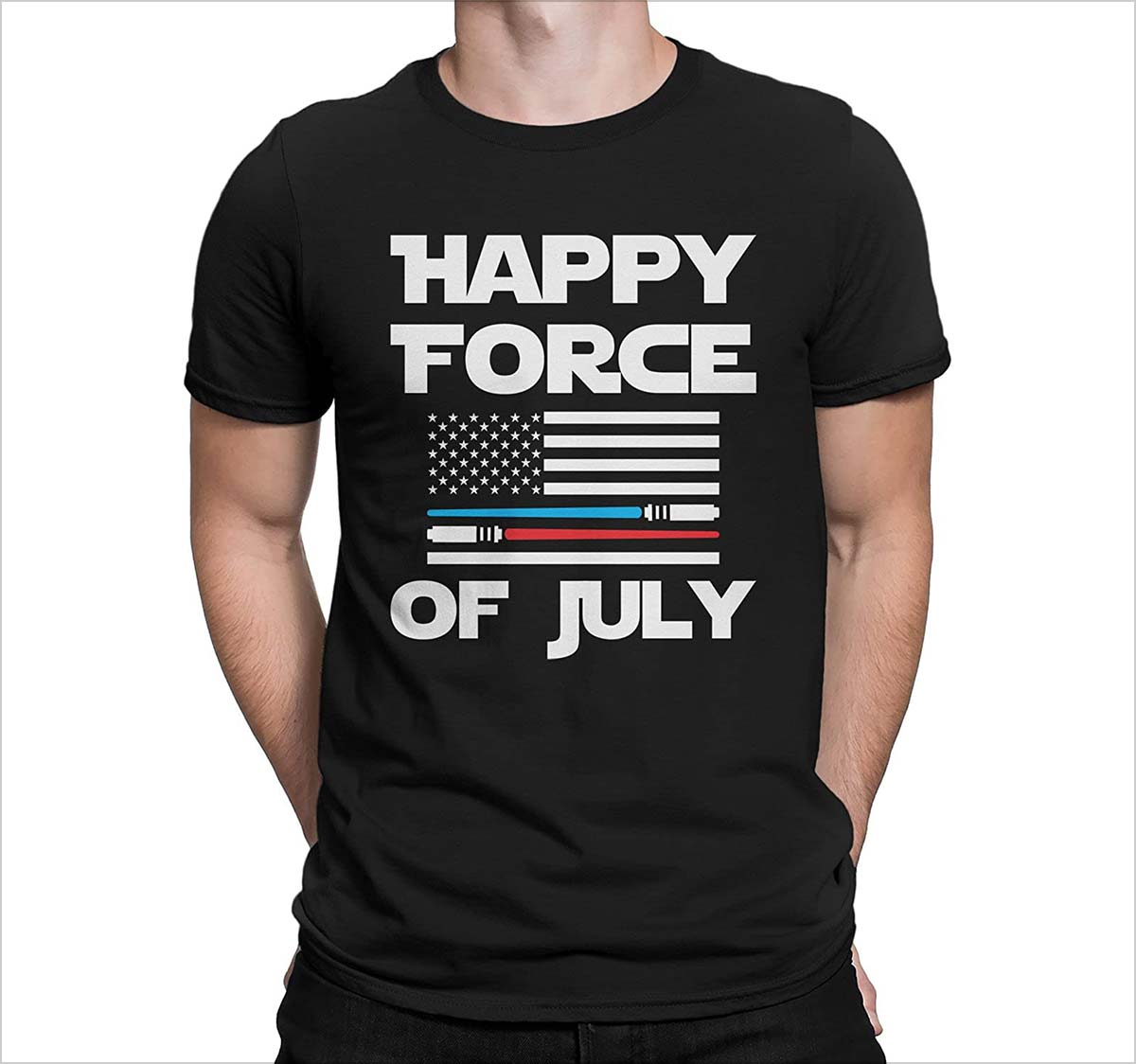 Baby UB Men's American Made 4th of July T-Shirt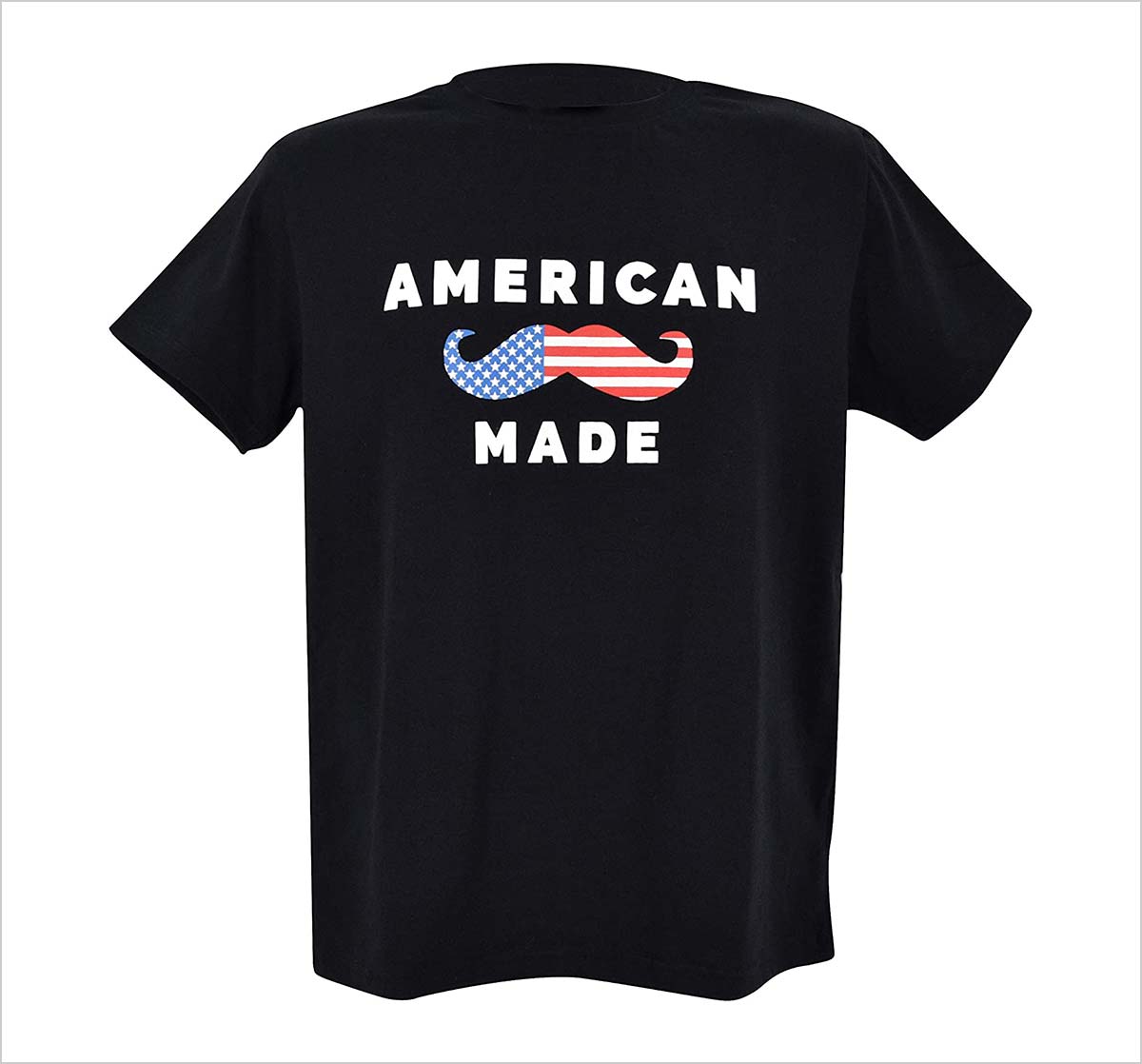 Tipsy Elves Men's American Flag Tank Top – Funny USA Patriotic Tanks
Back to Back World War Champs Merica Mens Americana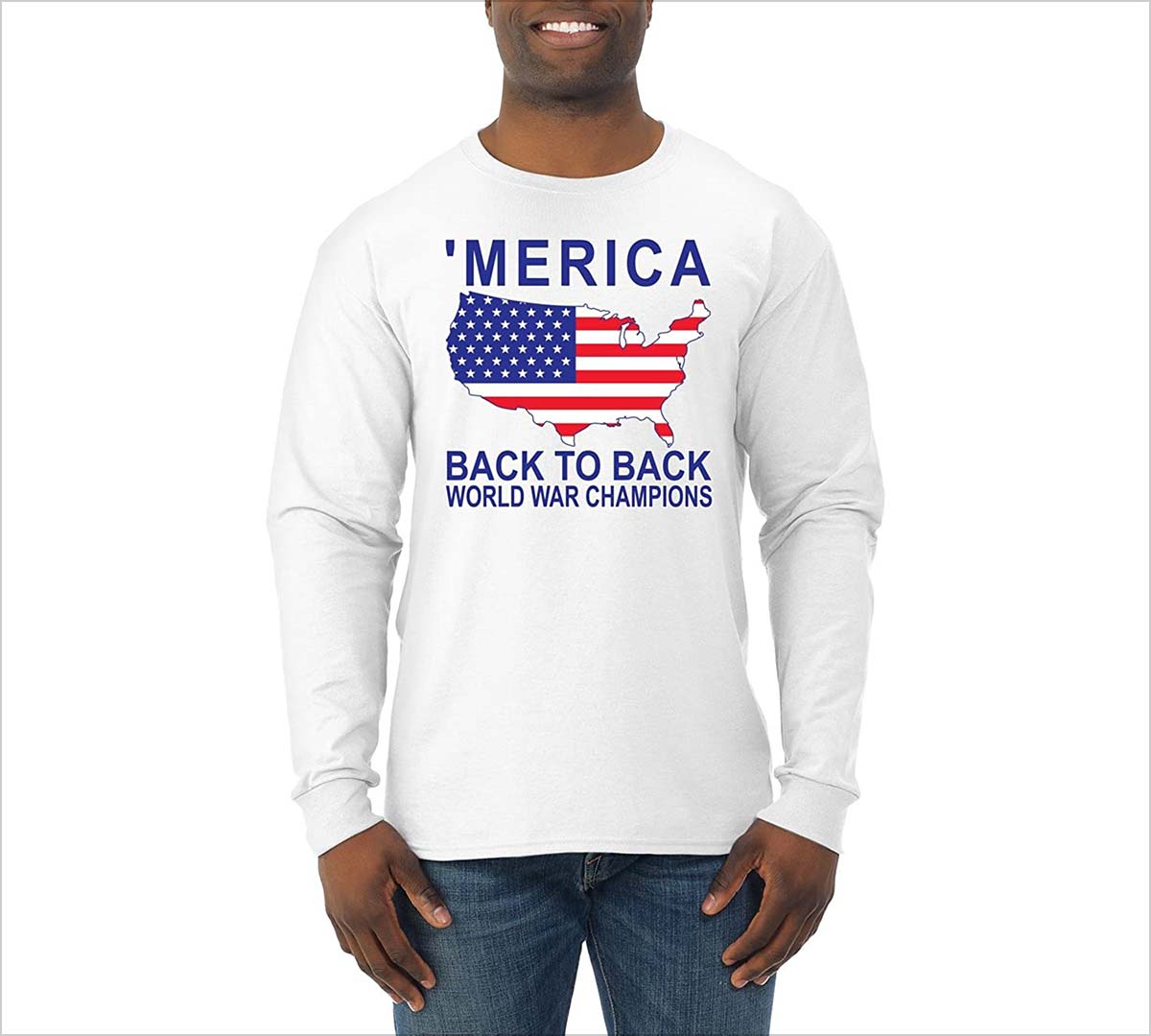 Threadrock Men's Pride Rainbow American Flag T-Shirt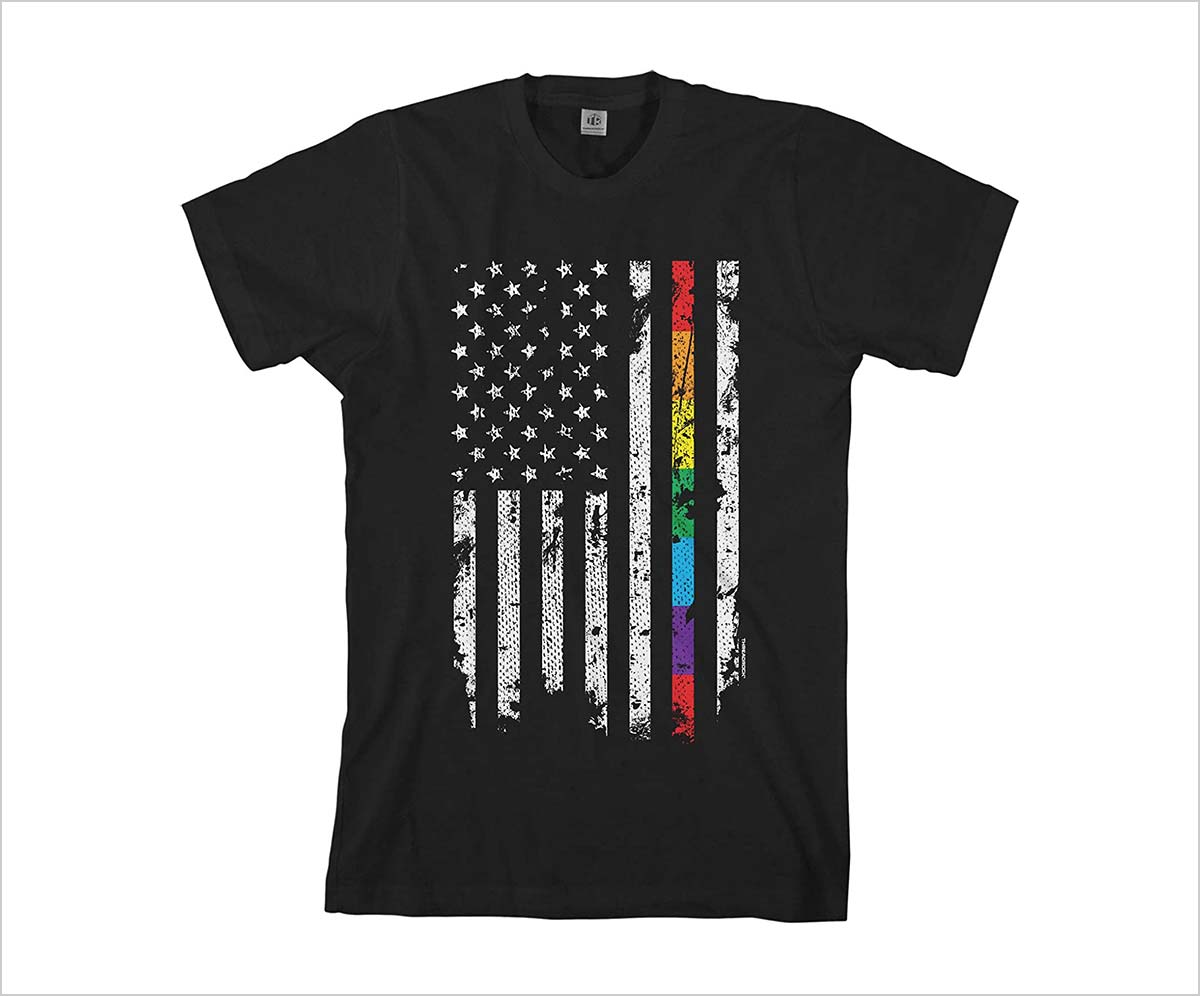 Calhoun Men's USA Patriotic American Flag T-Shirt
Threadrock USA American Flag Unisex Raglan T-Shirt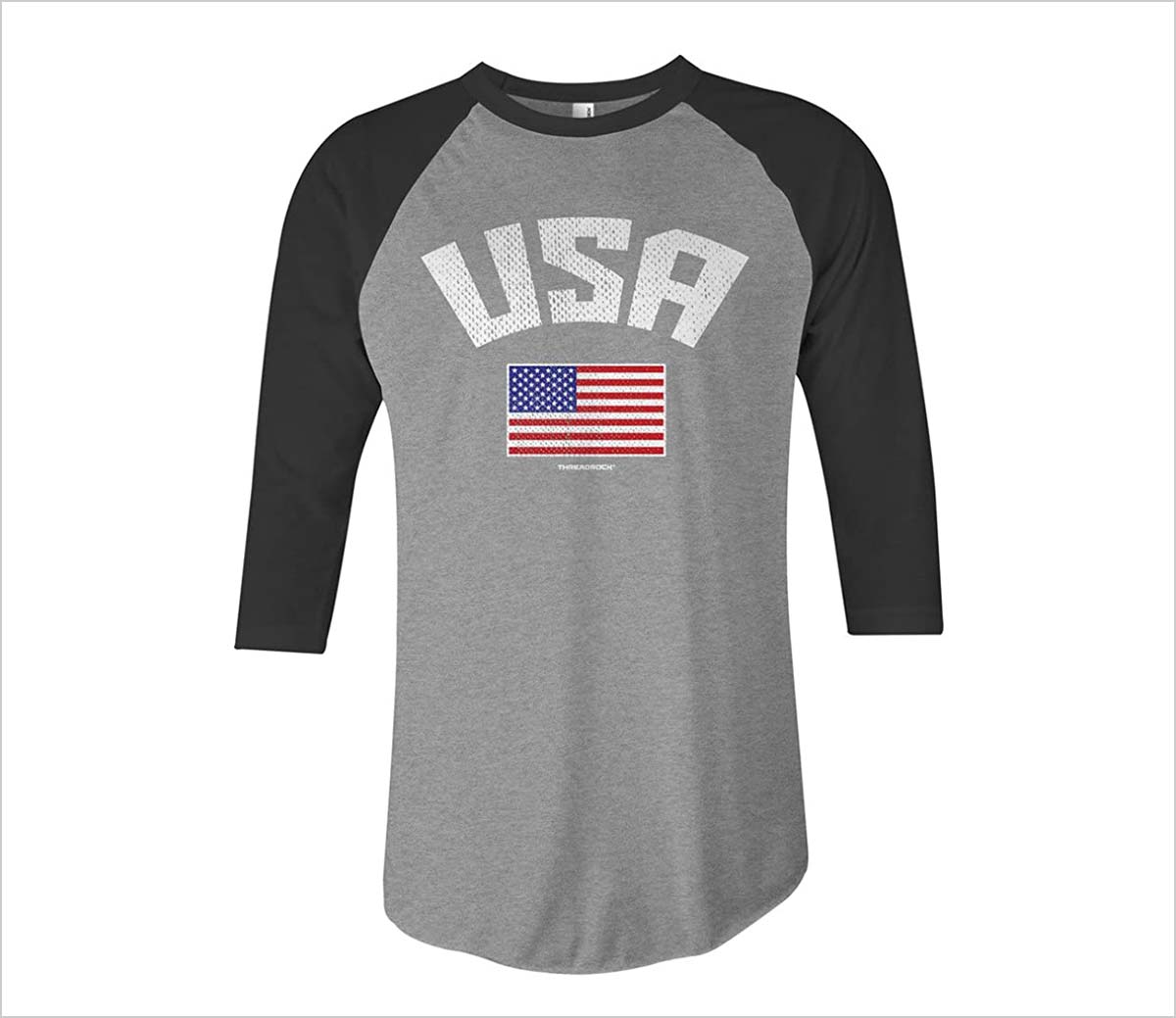 American Flag Guitars – Guitarist Musician Men's T-Shirt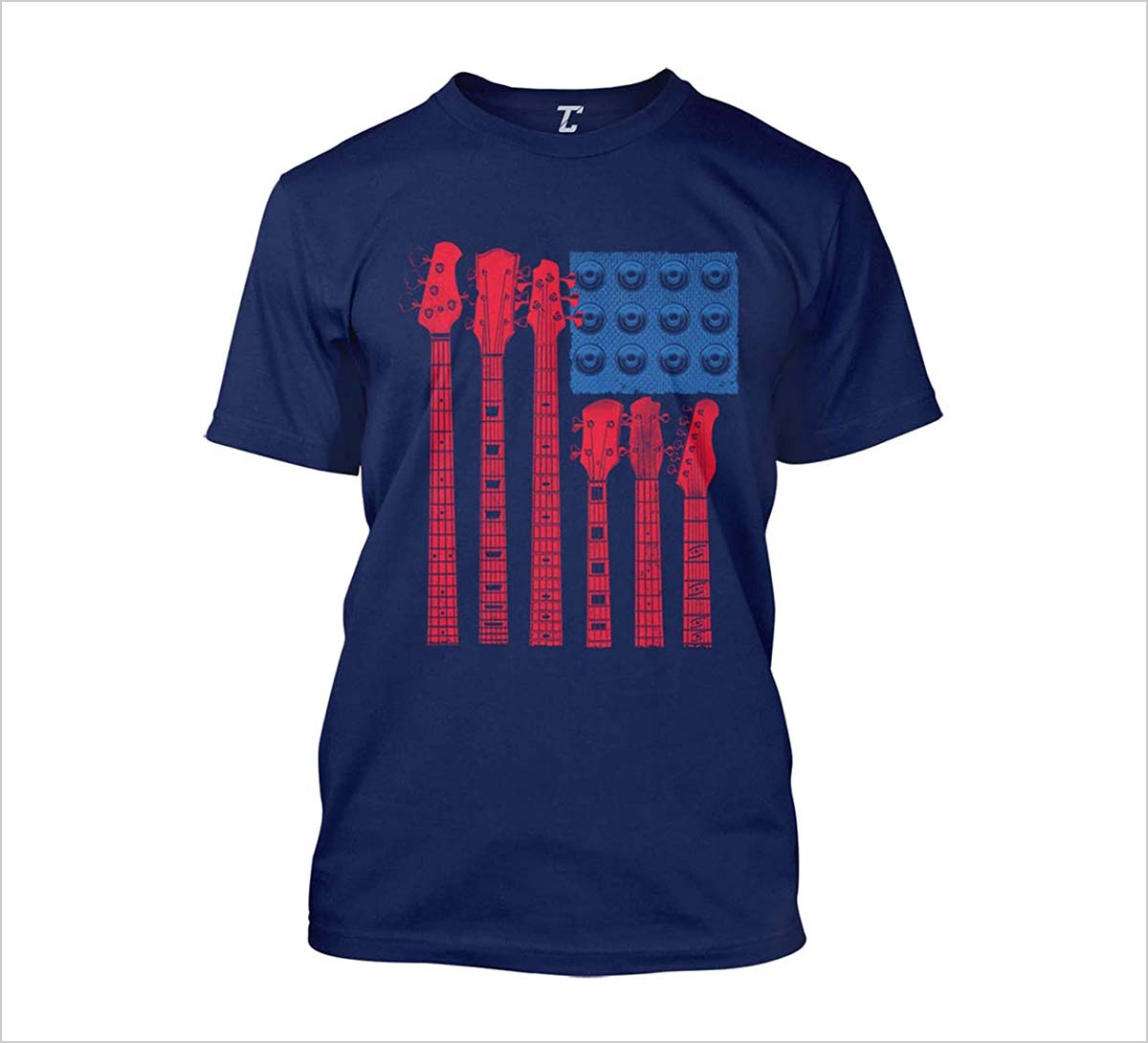 RWB Peace, USA Flag Rock and Roll Men's T-Shirt 4th of July USA Tee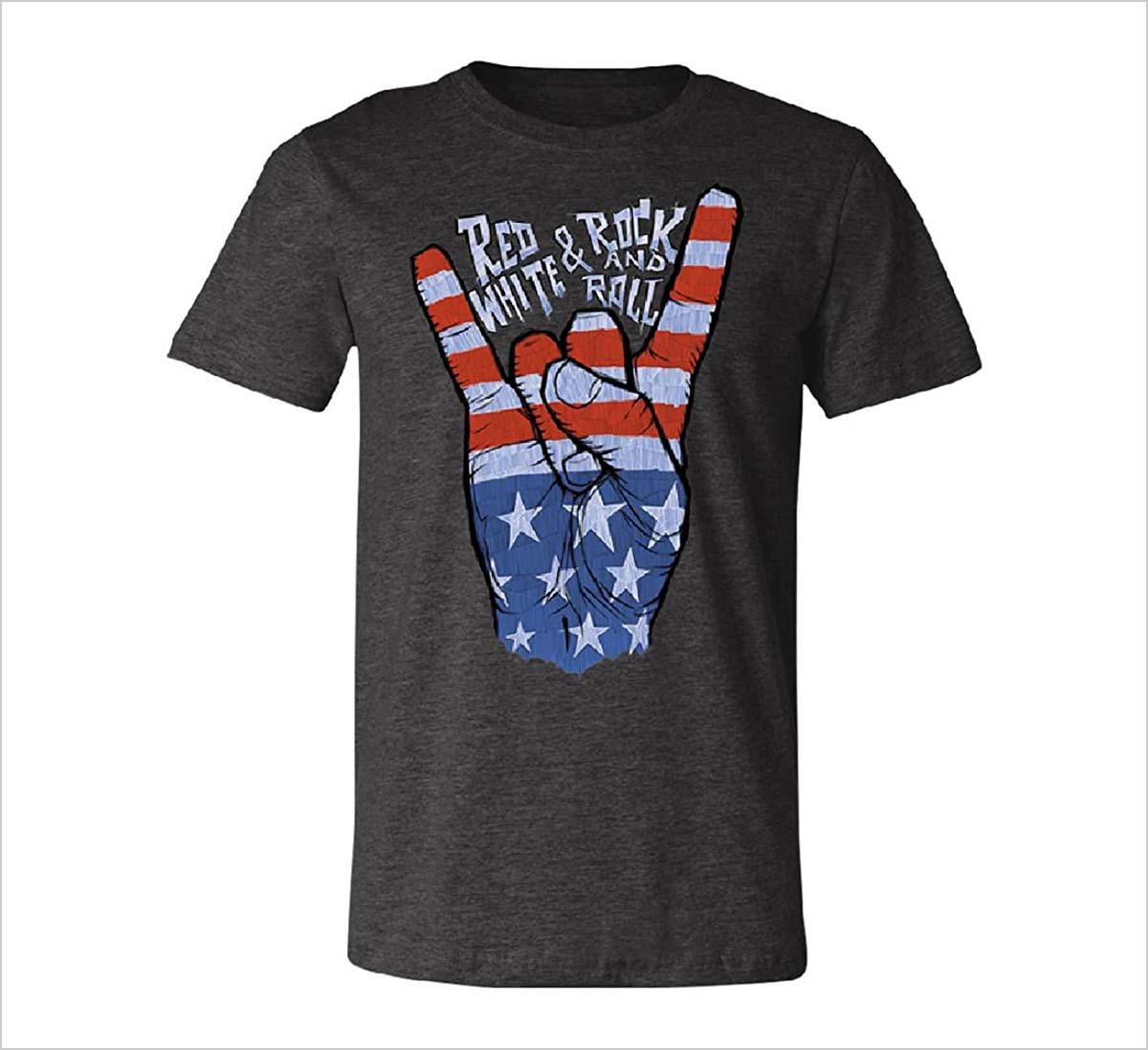 Horizontal American Flag Patriotic Men's Polo Shirt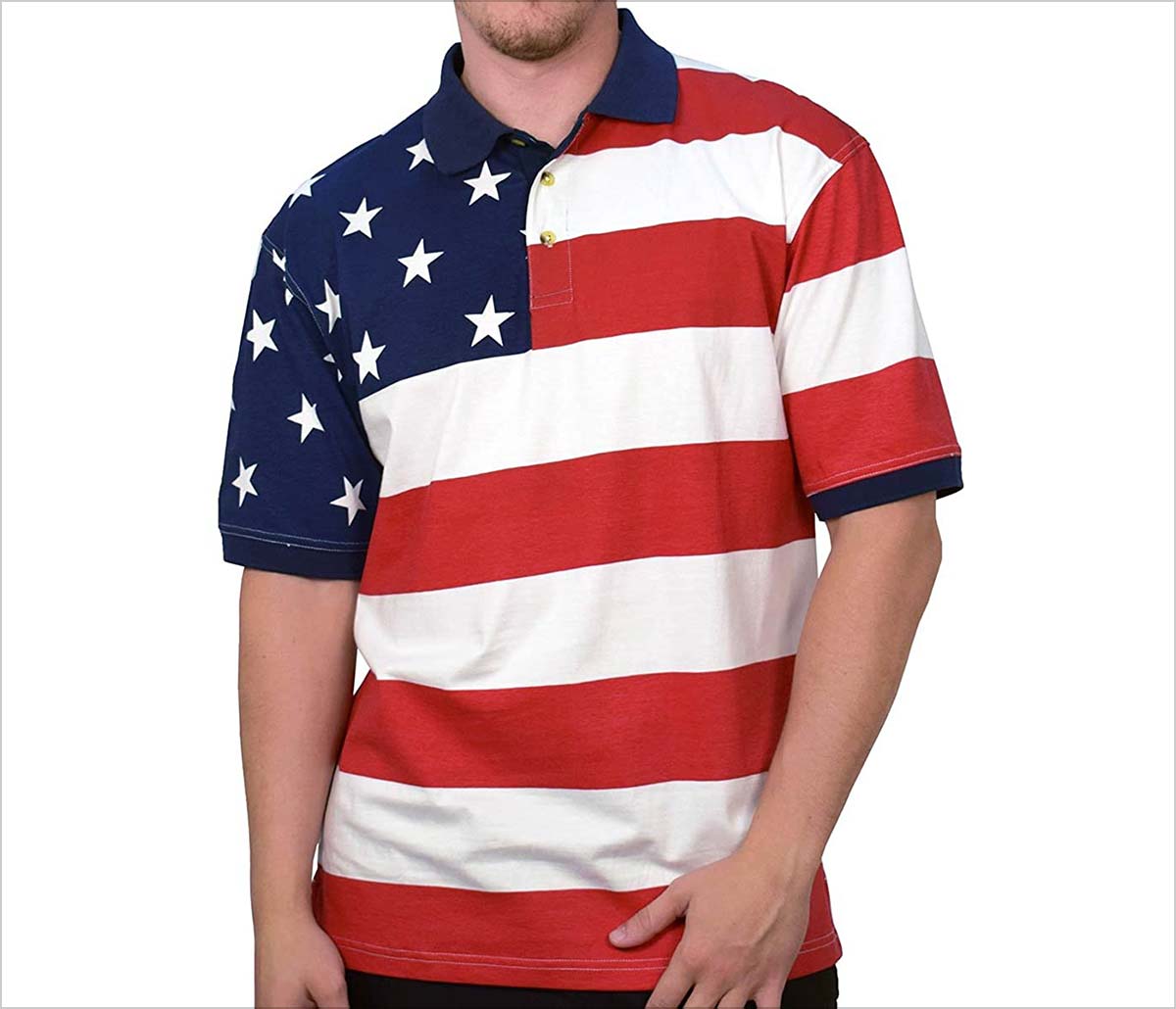 Recommended: