Well, hello there friends! We are very thankful to all of you for sharing your positive and encouraging feedback and suggestions with us in the comments section down below. Know that we feel a little overwhelmed whenever we see that you guys take out the time to share your thoughts with us on our blogs and it is absolutely great to know that our mock-up PSD files and design templates along with our creative ideas help you all in achieving your goals.
As you guys know that we cover everything about a smart phone that get launched worldwide in order to help you in creating & designing your projects for one reason or the other and today, we will share our free OnePlus 7T Pro 5G McLaren mock-up PSD with you all. Since all our PSDs are free, all you have to do is to download them and use them for your personal and professional design & development projects.
So, what's so special about the OnePlus 7T Pro 5G McLaren? Allow us to share that and more!
First things first; one of the best reasons to design or develop anything catering to the audience who is going to be using OnePlus 7T Pro 5G McLaren is that it comes with a 5G (umm… hello!?). We think that, it is so great because the users will be able to connect instantly with their service providers, mobile websites, applications and everything else will load in like seconds and that is the best chance to start creating things that must be in your creativity boxes, all ready to be launched – especially the apps and sites which could not get approvals mainly because they were either too "heavy" or that the devices were not strong enough to support them.
Recommended: Free OnePlus 8 Mockup
OnePlus 7T Pro 5G McLaren happens to have 90 Hz fluid display (HDR 10+) and to be exact the dimensions are 162.6×75.9×8.8mm, it also offers a reading mode and a night mode as well.
Talking about the awesomest of the awesome cameras, you get a 48 MP (ultra wide triple camera – Megapixels: 16, the aperture is f/2.2 and the field of view is 117°), then there is a dual LED flash and Optical Zoom is 3x. Oh, and this OnePlus smart phone also has the telephoto lens (Megapixels: 8, pixel size is 1.0µm and the aperture is f/2.4). Ah, we know that you guys must be overflowing with all the cool ideas to make things work since this phone is one of the best phones of the year 2020 and the things that you can do with this phone do not have a limit.
You guys can work on apps that are used solely for taking and editing pictures. We know what you are thinking – that Instagram and PicsArt already exist, right? But how about you come up with an idea that is not only unique but has more to offer than the already existing applications. Know that it is just the first step that seems to be scary or that you won't be able to make it till the end but what is a life that does not have any risks to take?
Another feature that we must share with you guys is that this phone happens to control noise with its noise cancellation support. Also, there are dual stereo speakers and we know what you are thinking. Do go for a really cool idea for applications that use speakers and can help in building sensory skills as well!
In addition to sharing the mind blowing specs and amazing features of OnePlus 7T Pro 5G McLaren, we would also like to give you guys a run down of our free mock-up PSD file as well. It is important to make sure that that mock-ups can "explain" how designed or developed items will look like in real life so, we thought of adding the human element to our mock-up PSD which will also give you a fair idea about the size of the phone as well.
Now, there are multiple things that you can create with our free OnePlus 7T Pro 5G McLaren mock-up PSD file, but we always suggest one thing because we know that you can never go wrong with this one. Do not forget to create a nice and well explained mockup presentation to share your ideas with your own team members as well as with your clients. And since we all are in self-isolation these days, mock-up presentations do come in handy when it comes to sharing thoughts and ideas that need to be developed and / or manufactured physically as well.
Our mock-up PSD file is all yours now to discover your inner creative person who is ready to explore the opportunities and we are sure that you are going to make fantastic stuff by following our suggestions so, how about you start from today, yeah!?
Free OnePlus 7T Pro 5G McLaren Mockup PSD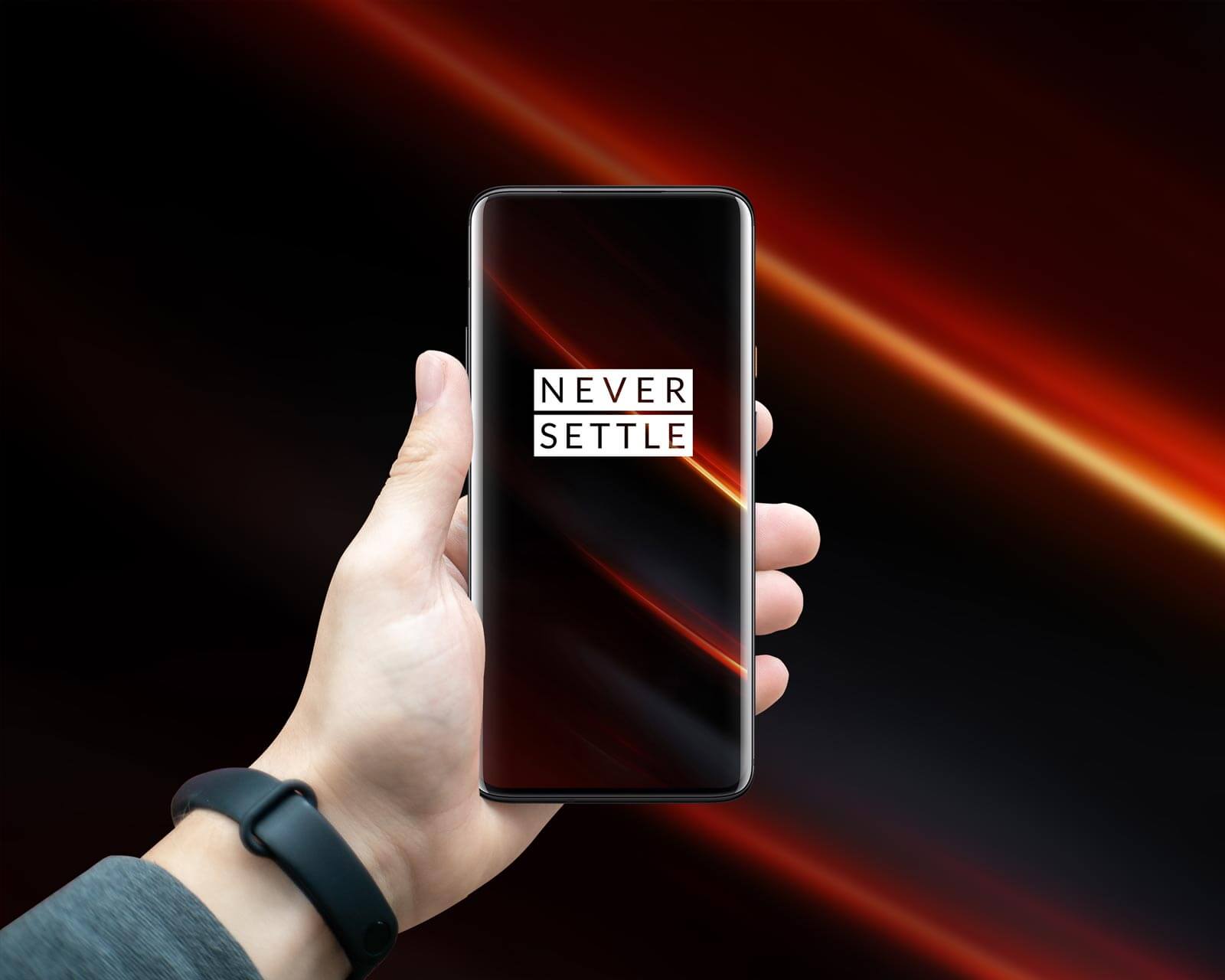 Available Format: Layered PSD with smart object insertion
License: Free for personal & commercial use
RAR File Includes: OnePlus 7T Pro PSD
Mockup PSD Resolution: 3000 x 2400 px (2x supported)
Note:
1. Free OnePlus 7 Pro Mockup is allowed for sharing online (A Must Linkback to this page)
2. Designbolts signature is placed as first layer kindly hide and use the mockup
3. Say thanks if you like or share/tweet with your friends
Free Smartphone Mockup PSD
Recommended: